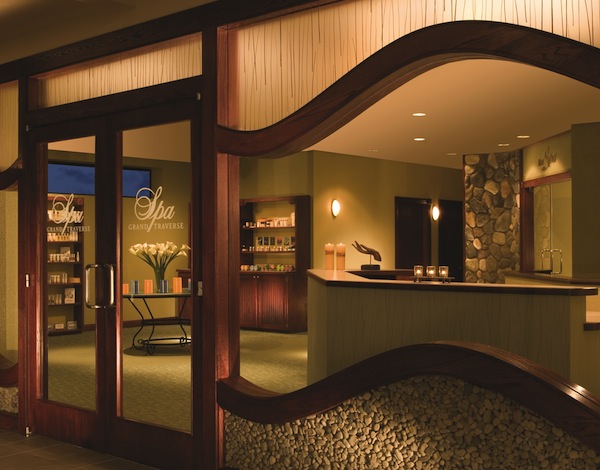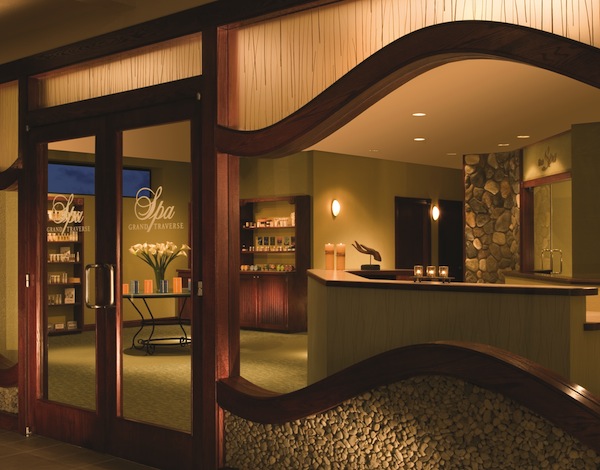 The Spa at Grand Traverse Resort provided us with complimentary services. All thoughts and opinions are my own. All images provided and owned by the Grand Traverse Resort.
During a recent stay at the Grand Traverse Resort I made an appointment for Alan and I to have a couple's massage. This was a new experience for us as we've always gone for massages separately. I always look forward to spa visits and I had a feeling that the Grand Traverse Resort Spa would not disappoint. We were loving our stay at the resort and I knew the spa would be just as wonderful as everything else.
Arrival and check in at the spa is very streamlined and before we knew it we were snuggled into spa robes and slippers and sipping a cup of tea in the relaxation lounge. The lounge is warmly lit with calming music playing and is a very nice place to just unwind. Other guests joined us in the lounge, but everyone was happy to just relax and there wasn't much chatter.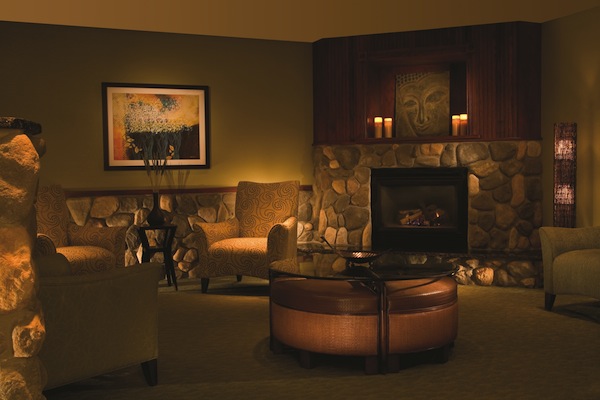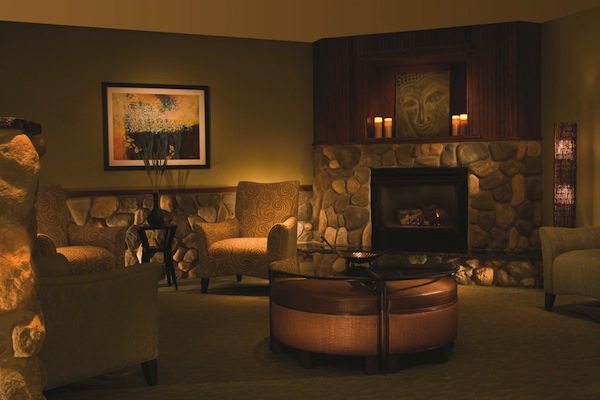 After spending some time relaxing we were called for our appointment. We had the "cherry" infused massage which is a classic relaxation massage using signature blends of cherry oil with light to medium pressure. The massage was absolutely divine and I highly recommend it. Traverse City is known for its cherry production hence the "cherry" massage. The oil scent is not overwhelming and reminded me of summer in northern Michigan. I left the massage feeling warm and relaxed. Alan agreed that it was wonderful.
I thought Alan and I would chat more during our couples massage. You see on tv how the couples are chatting and discussing life and making plans during their massage…it's, oh so Hollywood. Let me tell you what exhausted parents do during a couples massage……we doze and enjoy the complete silence. Yep, that's right. Five minutes in to my massage and I was dozing off. I spent the next hour in a state of complete relaxation where my mind just wandered. There were no conversations or talking. Just quiet bliss. My only complaint is it ended way too soon. Those 50 minutes just flew by.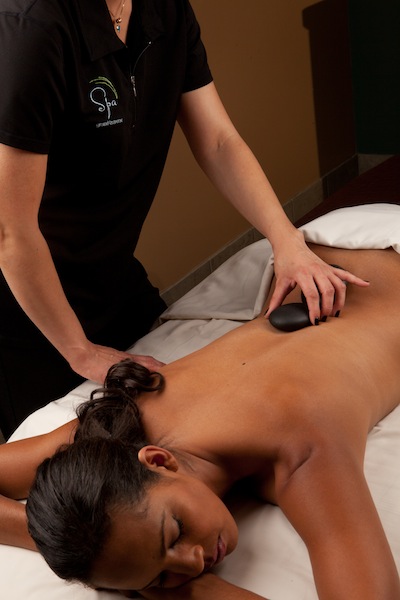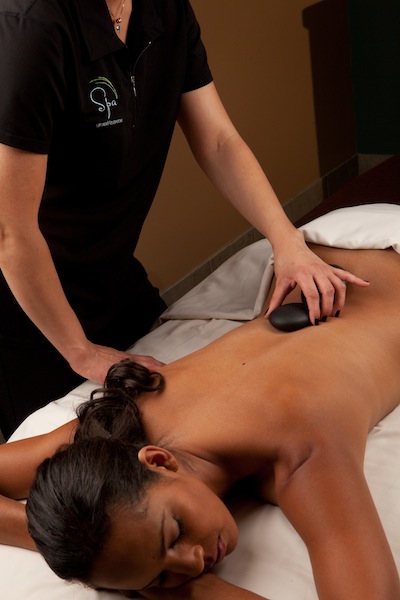 In addition to massages the Spa at Grand Traverse Resort offers a full line of spa services. Hair, nails, facials, hydrotherapy, body care and day spa packages are all available. I highly recommend visiting the Spa at Grand Traverse Resort whether you are a guest there or just in town for the day. Do yourself a huge favor and make an appointment with them.