There are so many great restaurants to eat at when you in Bloomington, IN it is hard to pick just one. Luckily we had the opportunity to try many of their great dining options in the area.

One night we decided to try the Malibu Grill as their menu looked fabulous and had a local down-home feel with their offering of steaks, fresh seafood, pasta, wood-fired pizzas as well as the standard comfort food offerings.
In addition, all of their dressings, sauces, soups, and desserts are made on site and from scratch so their food not only tastes great but is always fresh.
By looking at the menu you can tell they believe in their commitment to great food which made it very difficult to choose just one item, so I would recommend going with friends and sharing so you can have a sampling of their menu as everything I had was just wonderful.
Plus, the restaurant has a great atmosphere for enjoying dinner and drinks with friends or family.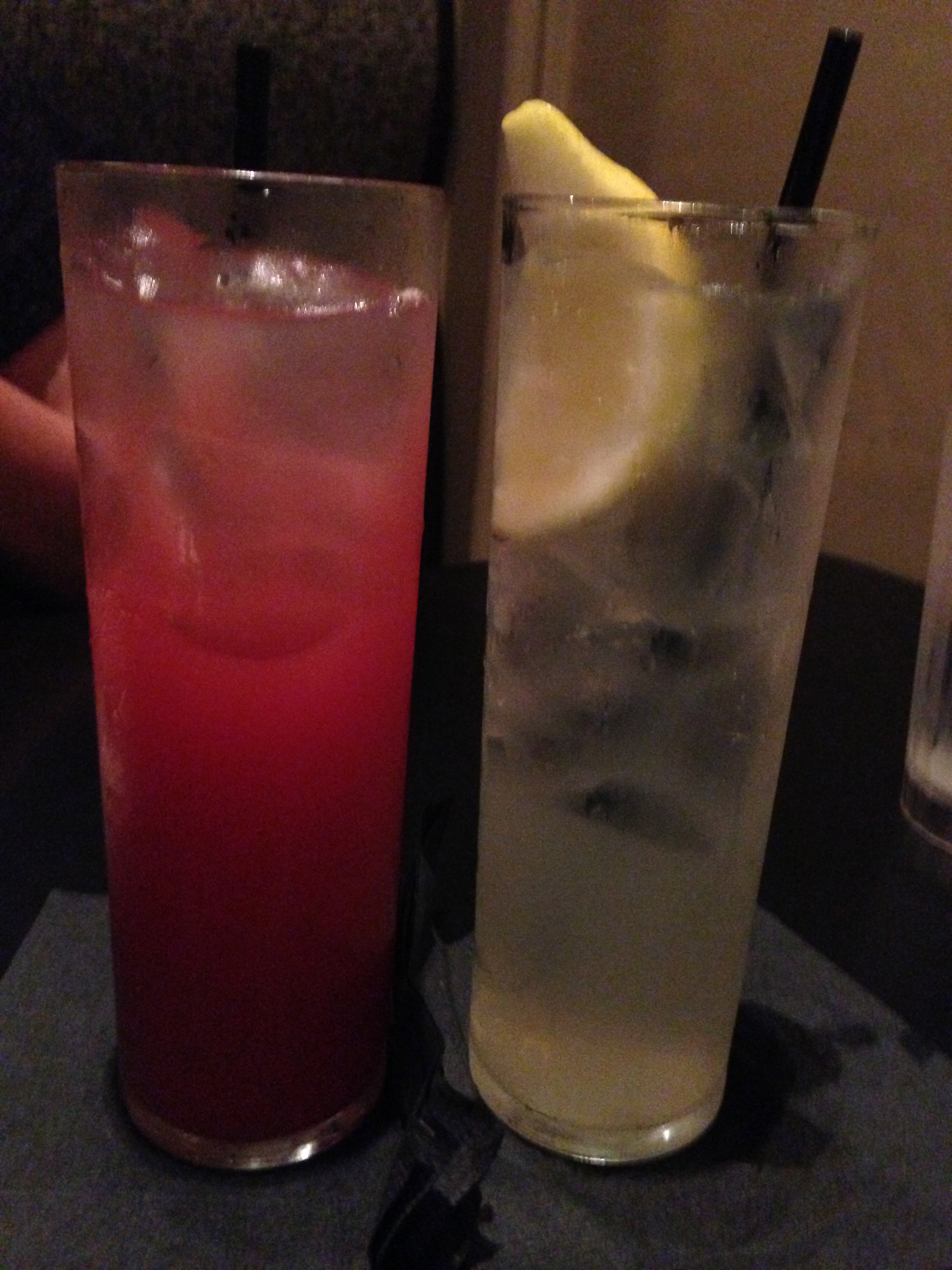 Relying on our waitress to help us make a decision, she recommended starting off with the Wood Fried Spinach Artichoke Dip, which is an appetizer that they are well known for and is a favorite among the locals as well as the staff and after trying it I can see why this dish is very popular.
The dip is nice and creamy with chunks of real artichokes throughout. It was served with a nice fire-roasted salsa and sour cream, which one would think is a little strange to serve with a dip, but it actually went amazingly well with the dish.
I have to say that I have had spinach artichoke dip at many restaurants and have made my own before but this was the best one that I have ever tasted.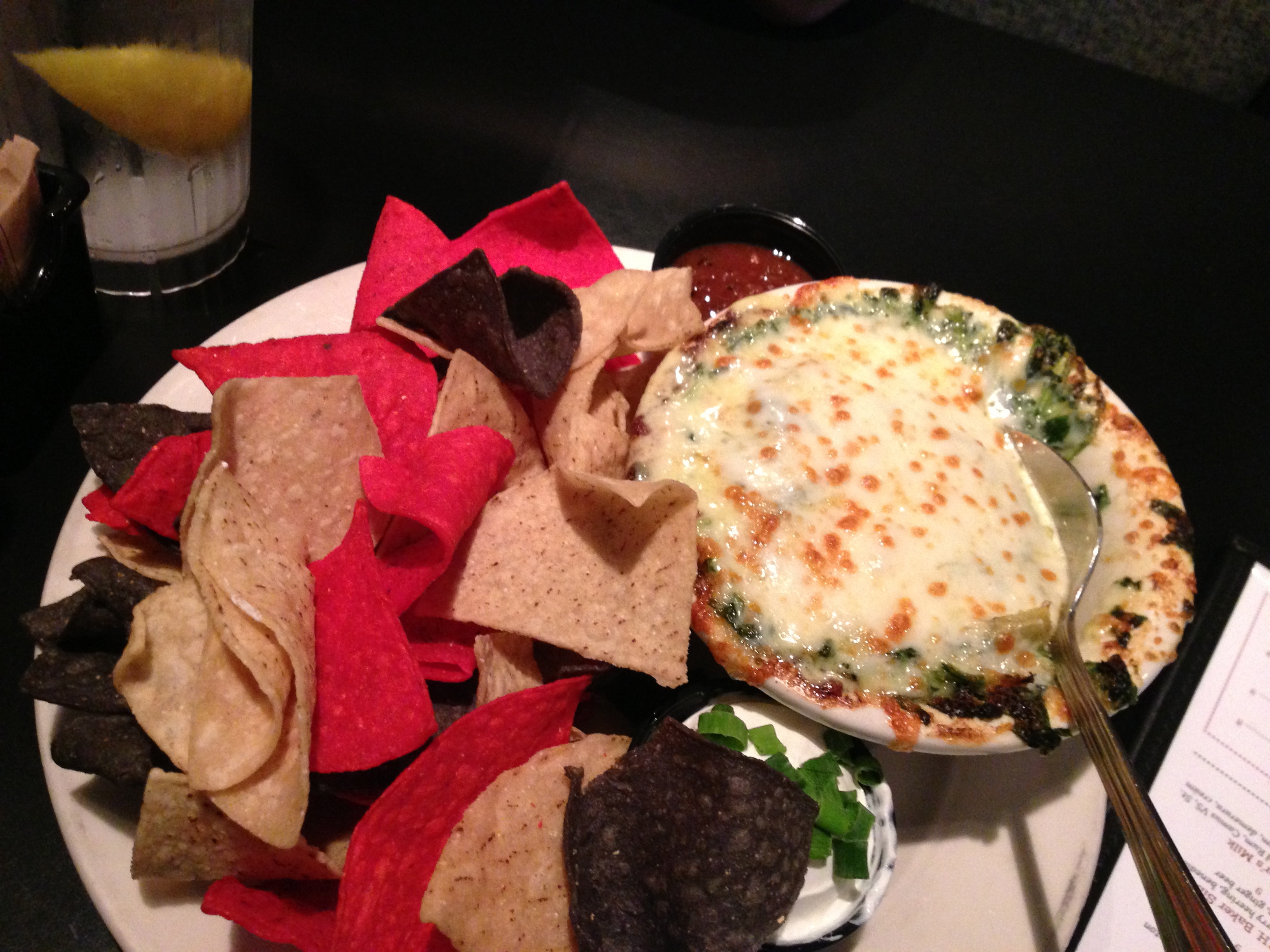 The next item that was recommended and is a staff favorite was their chop salad. I am a big fan of trying to eat healthy while traveling and enjoy a good salad.
The chop salad at Malibu Grill was great, usually, I like my salad dressing on the side but our waitress convinced us to order it with the dressing and she was right.
The chef did a great job of adding just the right amount of dressing to the salad.
This was a basic salad of romaine but then they made it unique and tasty with their mixture of ingredients and house-made herb vinaigrette.
To the romaine, they tossed in items like yellow peppers, cucumbers, tomato pesto, chickpeas, green onions, mozzarella, provolone, Parmesan and then finished it with amazing herb vinaigrette that was to die for.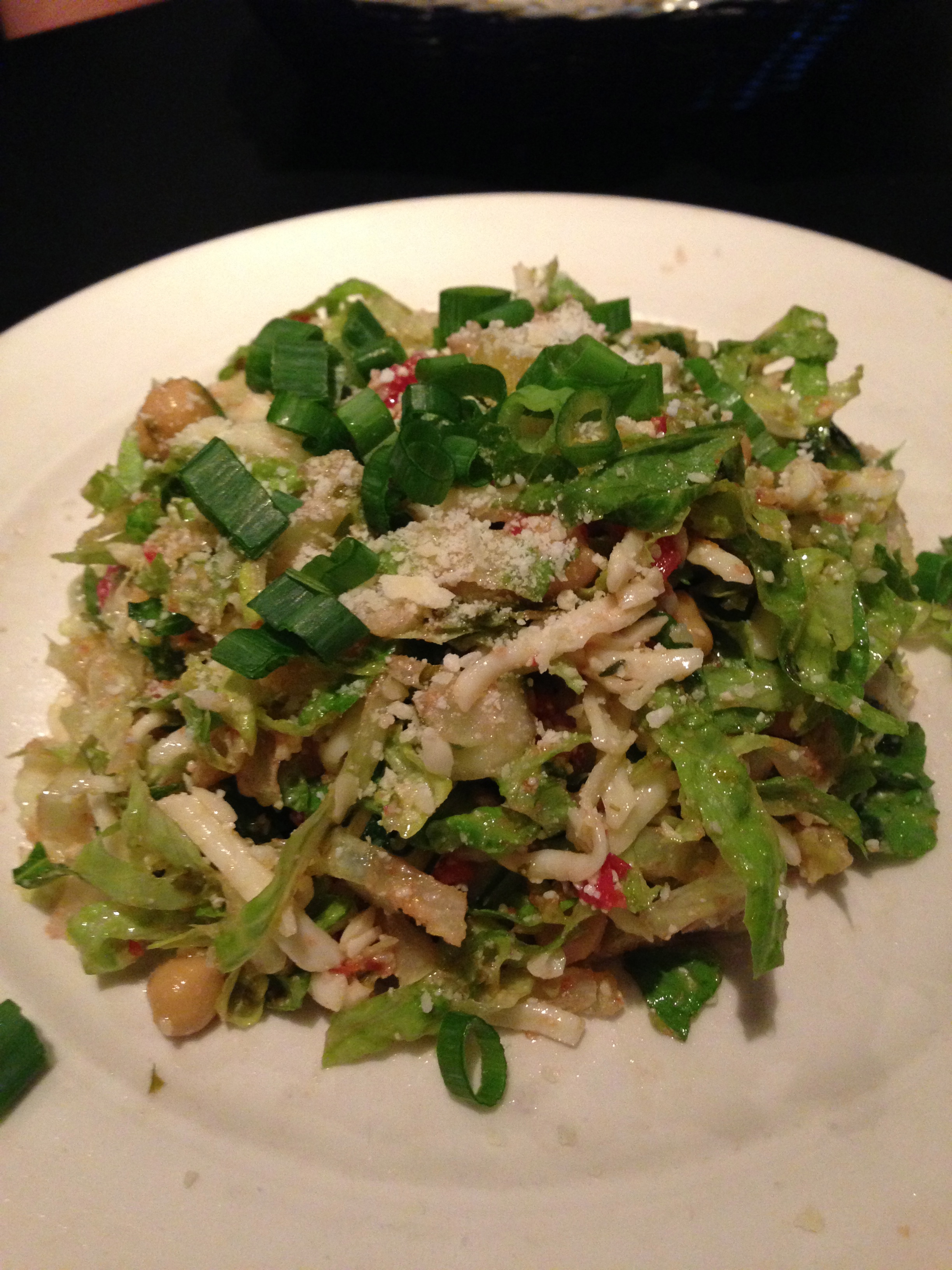 Being that this restaurant is known for its wood-fired pizzas we decided to order one.
This was no easy task as again there are several great options to choose from like a Spicy Chicken pizza with spicy grilled chicken, shitake mushrooms, roasted red peppers, caramelized onions, Roma tomatoes, jalapenos with mozzarella and provolone cheese.
The Thai Chicken Pizza is topped with Thai chicken, bean sprouts, carrots, green onions, roasted peanuts, mozzarella, and provolone cheese served with a peanut-ginger sauce.
These are just two of the seven they have on the menu to choose from. As I was really interested in trying how well they did with a basic pizza we ordered the Roma tomato pizza.
This pizza was really a great way to highlight what their chef can do when given simple but fresh ingredients and turn them into an incredible dish.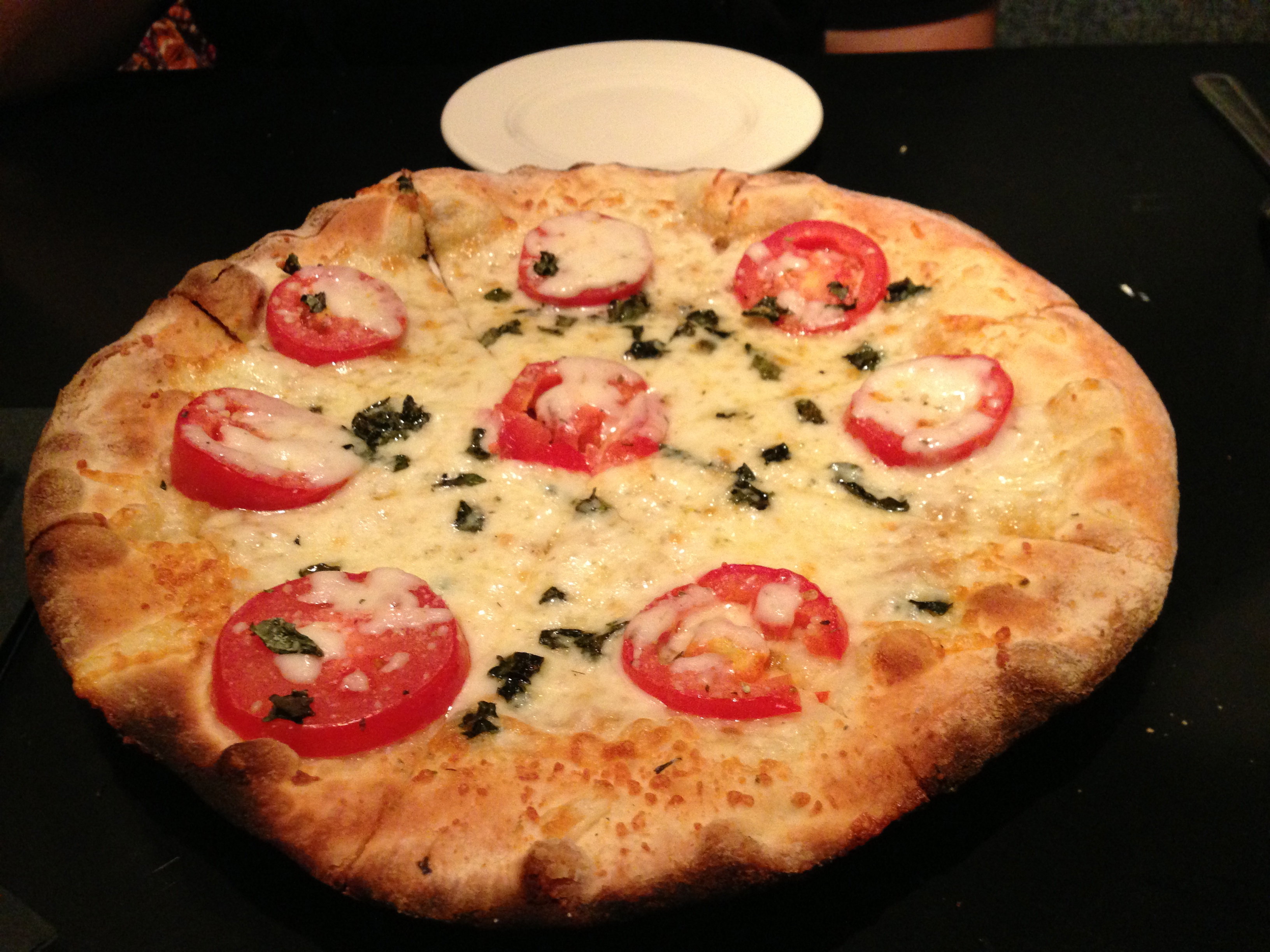 We finished our meal, at the urging of our waitress, with the raspberry fruit crisp. I, for one, was glad that we tried it.
The raspberry cobbler was served warm topped with a vanilla bean ice cream and whipped cream that melted into the cobbler upon arriving at the table.
This dessert is made from scratch and made with the consideration of the raspberries as they were the highlight of this dish.
Using a mixture of oatmeal, spices, and sugar to make sure that the crisp on top of the berries enhanced their flavor versus taking away from them made this dessert absolutely marvelous and it was an excellent finish to the meal.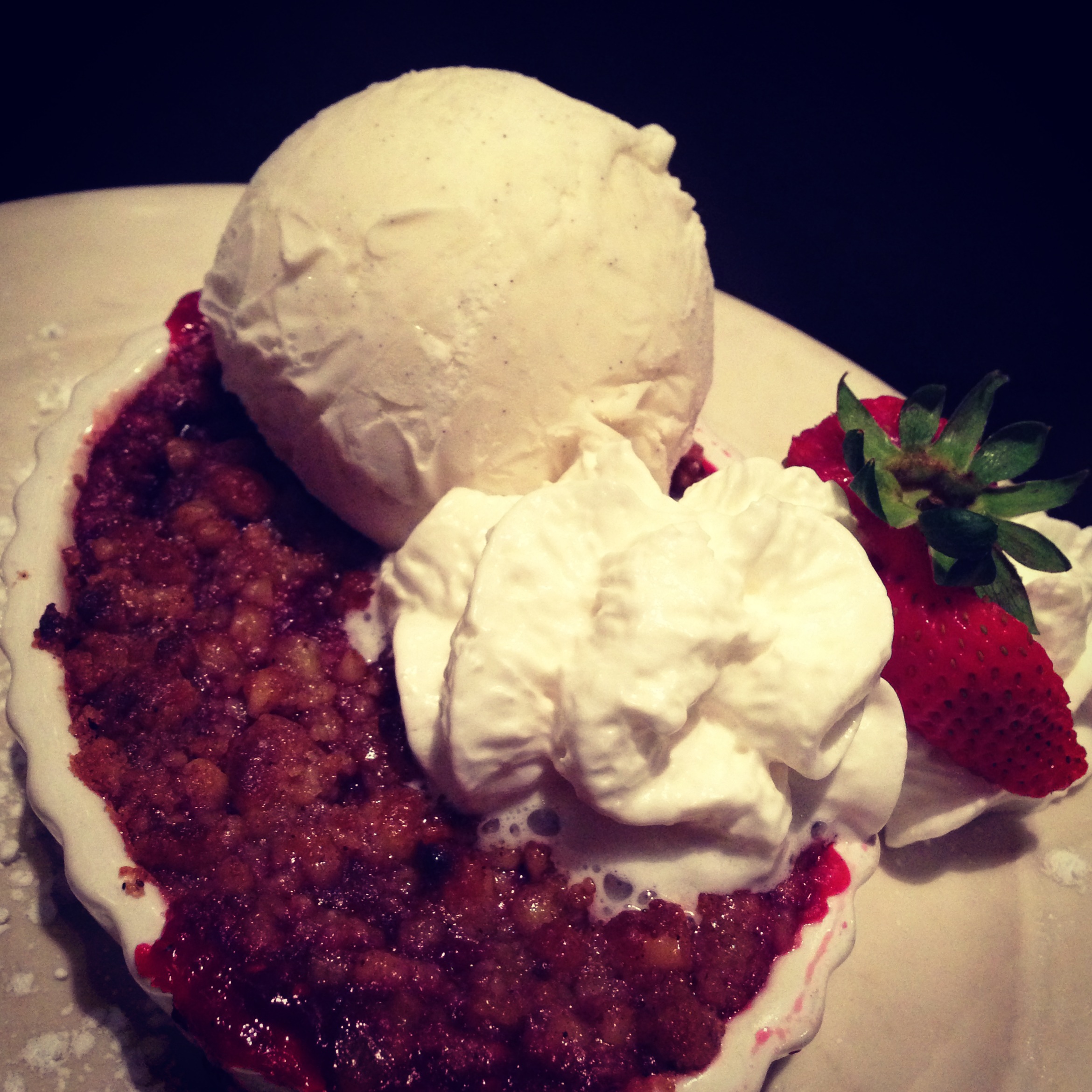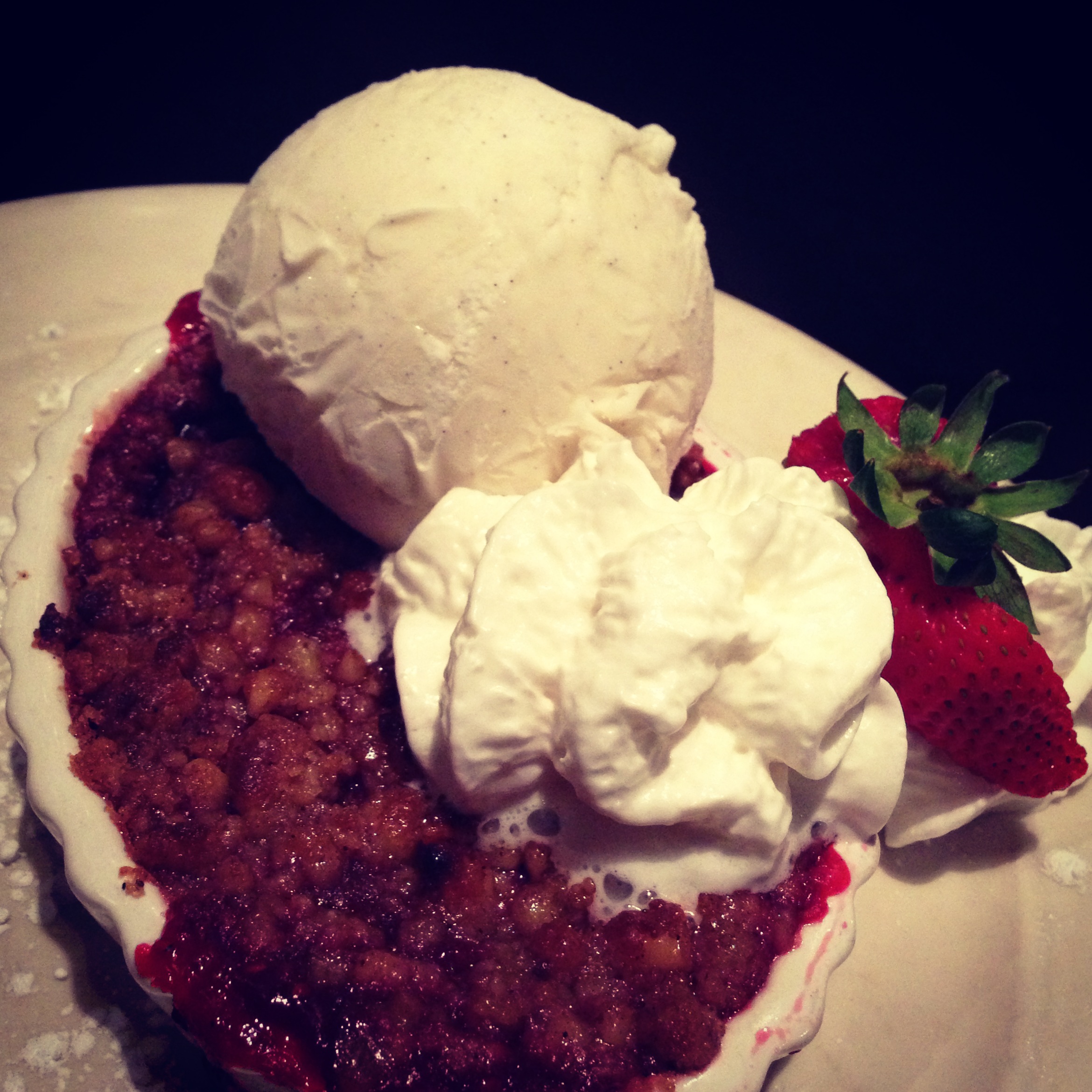 This restaurant does a great job of taking fresh, simple ingredients and turning them into innovative but familiar meals.
Malibu grill is incredible and well worth a visit as they offer a great dining experience that is in the heart of downtown Bloomington.
Pin Malibu Grill to Pinterest