Home to Indiana University, Bloomington makes a great destination for a weekend getaway.
University towns are, generally, some of my favorite places to visit.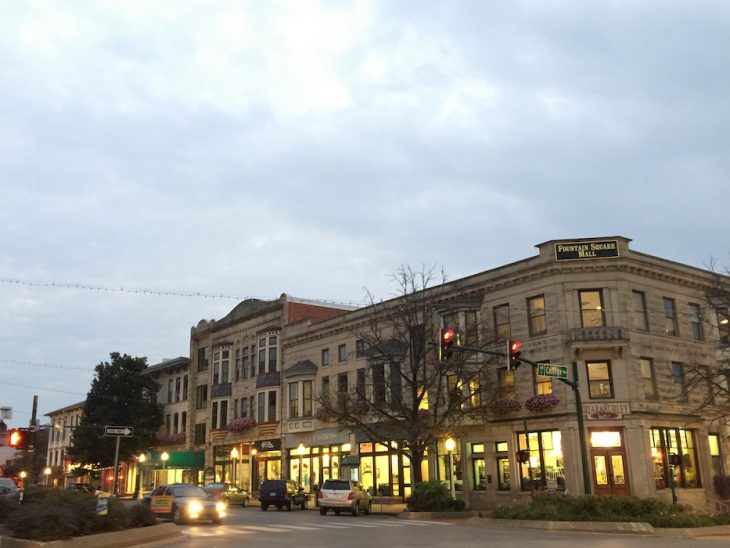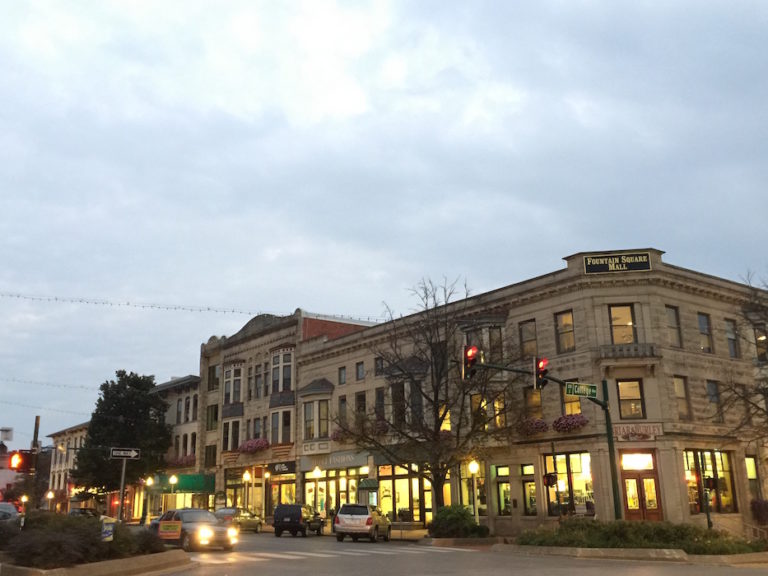 It is almost guaranteed that you will find worthy attractions, great food, and a fun, energetic vibe.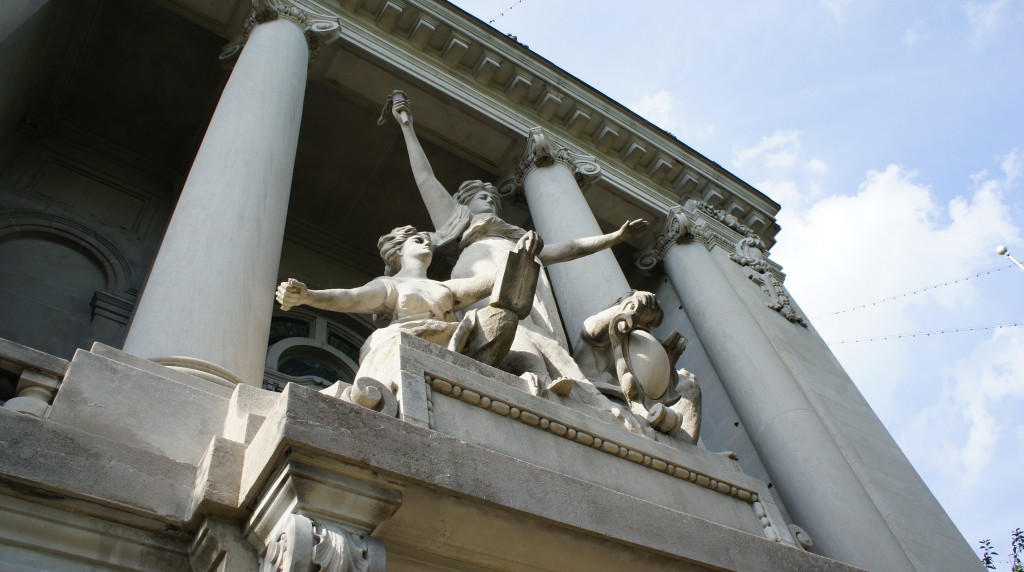 In the center of town, you'll find the town square complete with a Beaux-Art architecture courthouse that rests on a small rise and is framed by manicured green grass and lovely flowers.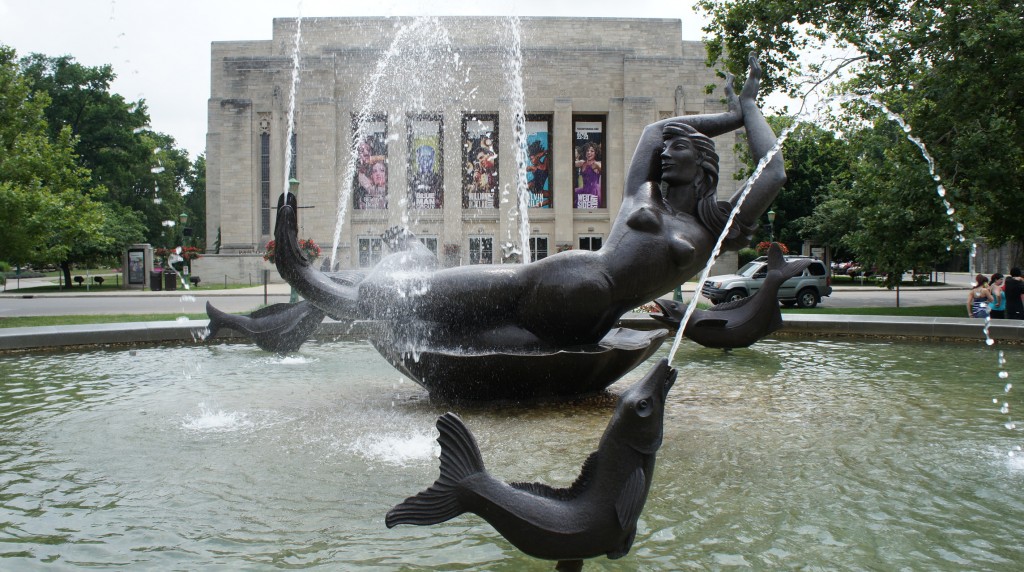 Just beyond the courthouse square lies Indiana University.
During the school year, Bloomington's population swells as students from around the world arrive at IU.
This is good news since it allows full-time residents to enjoy a global culture without having to board a plane.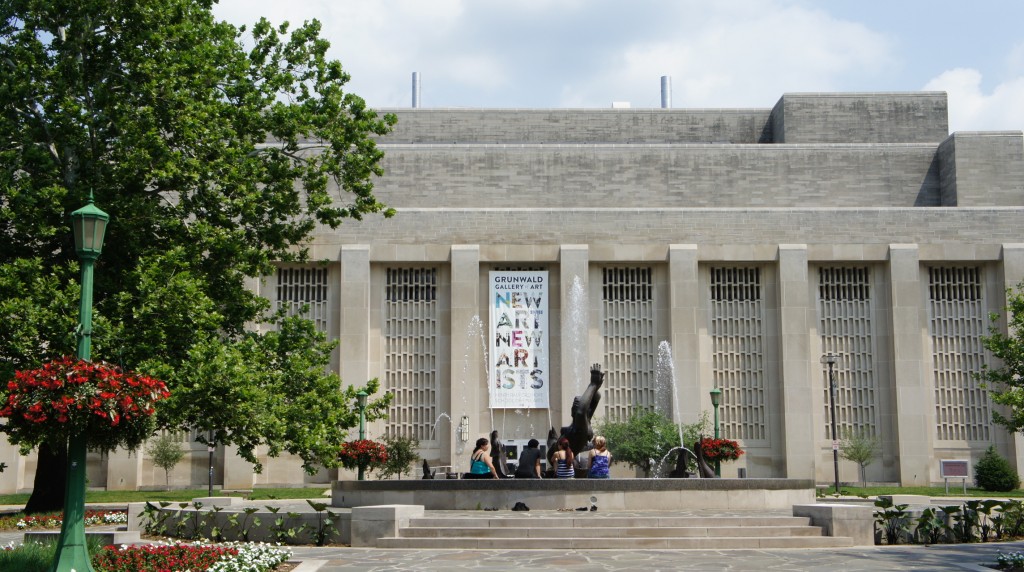 WHAT TO DO IN BLOOMINGTON, INDIANA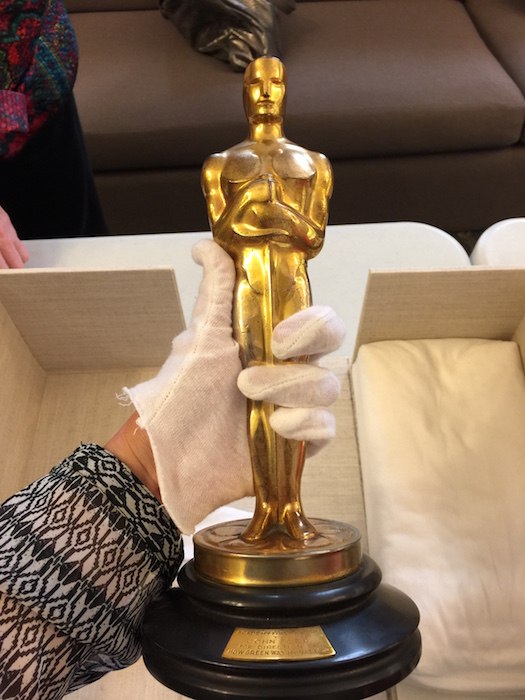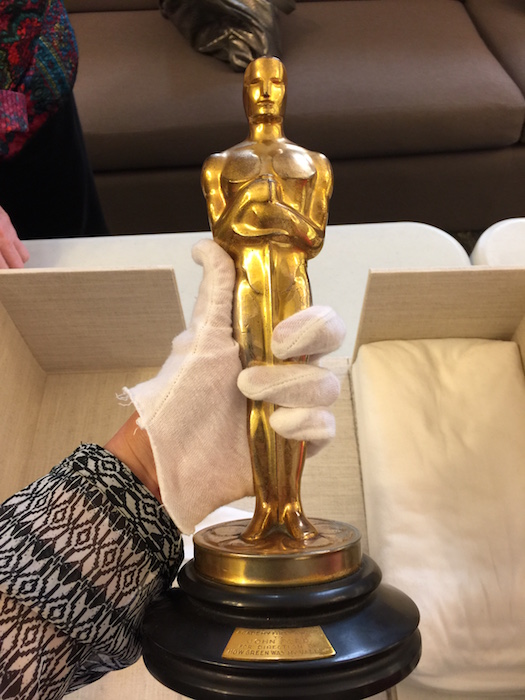 Besides having a highly recognized research library the Lilly library also features special exhibits, and, if you are lucky, Oscar will be on display (as in "the academy award goes to" Oscar).
I was there with a group of writers and we had a special presentation that showcased some of the library's most treasured books.
I was able to touch original work by Shakespeare, gaze lovingly at old world maps and even hold Oscar.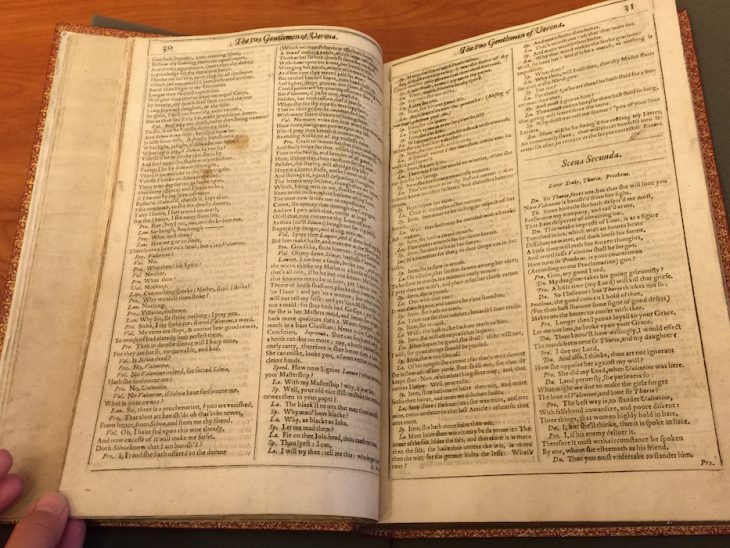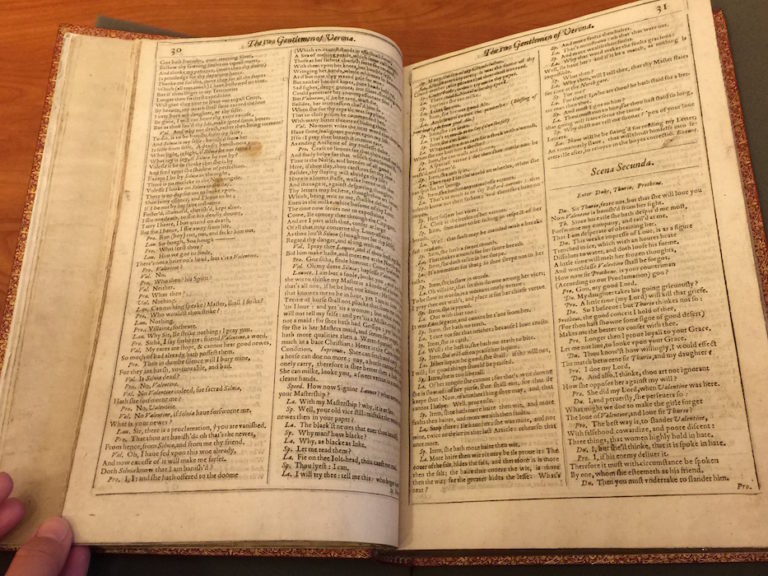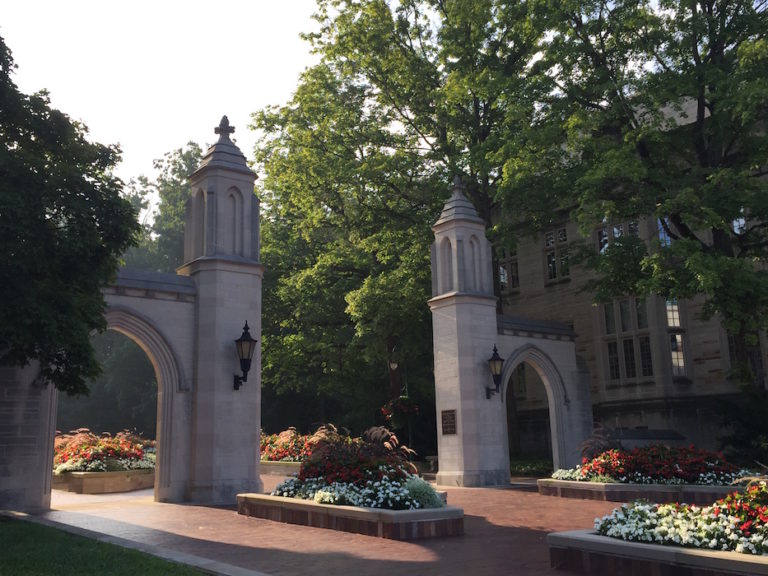 Pass through the gates to the University and take a self-guided tour to enjoy the architecture and building details as you wander around.
The landscaping is pretty outstanding as well. This is a great way to spend an afternoon.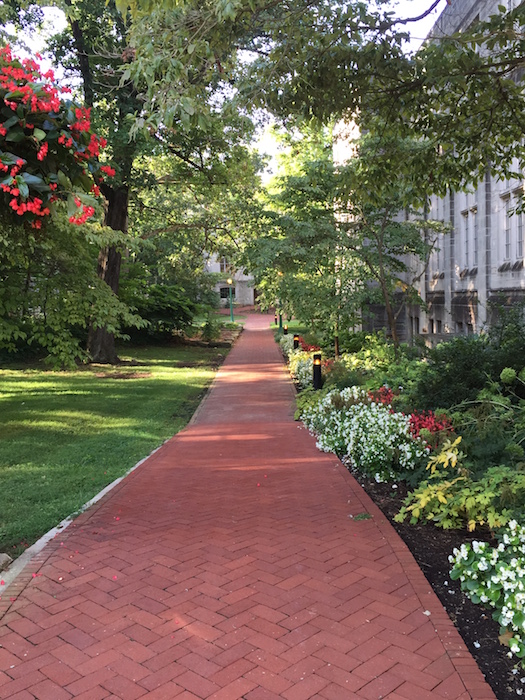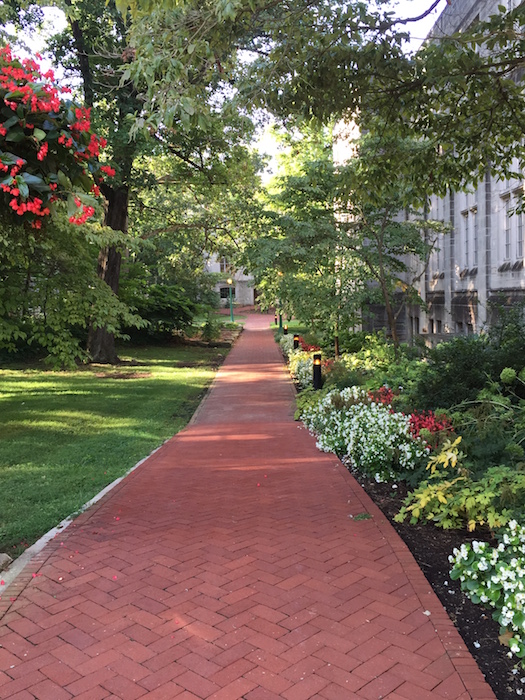 Every weekend you'll find a plethora of activities in Bloomington including a weekly farmer's market, Arts Fair on the Square and more.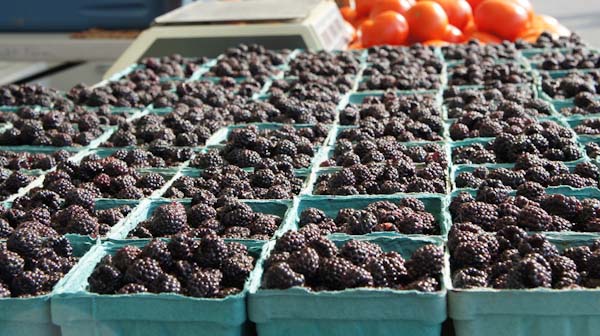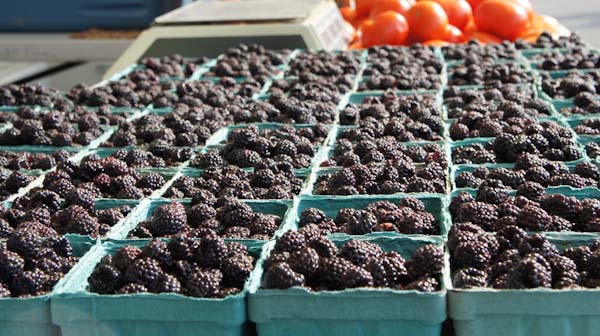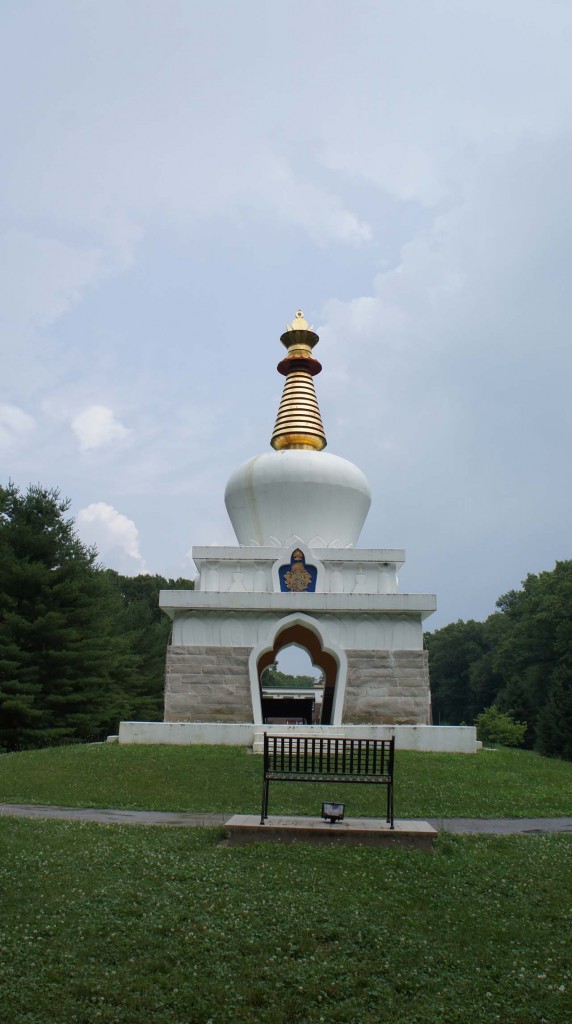 Located a short drive out of town you'll find this cultural gem. Guided tours of the buildings and grounds are regularly available.
A number of cultural classes and workshops are available at the center.
This is the only place in the U.S. with two Tibetan Chortens. You'll find some nice hiking trails here as well.
When's the last time you went to a drive-in theater?
This is an iconic Americana and definitely worth a visit. Two feature films for one low price.
Be sure to pack lawn chairs and bug spray and get ready to enjoy movies in the great outdoors.
If you want to spend some time on the water head over to Lake Monroe, Indiana's largest lake.
Rent a boat or a kayak and float away an afternoon.
Oh, I don't want to forget to tell you. If you love independent bookstores (swoon) you have to stop at the Book Corner.
WHERE TO EAT IN BLOOMINGTON
There are 100+ restaurants in the area.
Seriously, so many great choices AND a lot of ethnic choices. Asian foods have a heavy influence in the area: Chinese, Tibetan, Thai, etc.
You really won't go hungry in Bloomington, but if you need help narrowing down your options these are some of my favorites.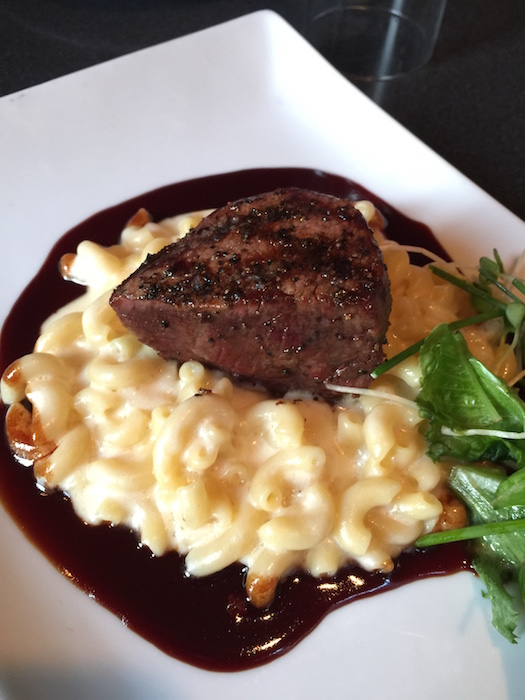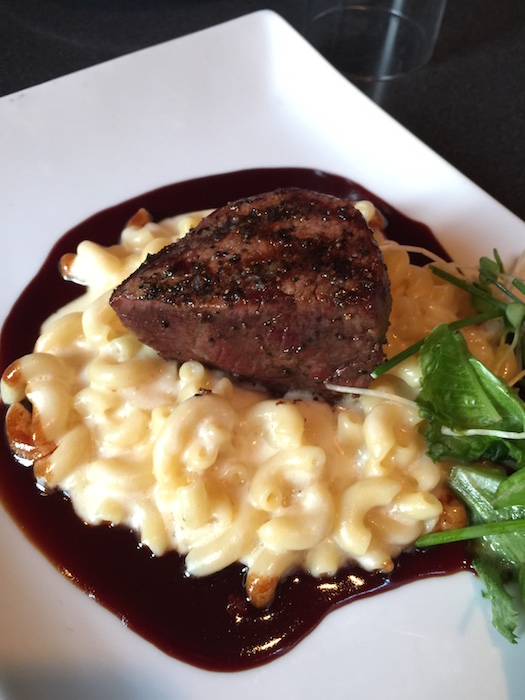 It is the place to go for an elegant meal while in town.
Located on the main street just a couple blocks from town square the Scholar's Inn serves up gourmet food in a warm, friendly atmosphere.
The restaurant offers both indoor and outdoor dining, as well as a full-service bar.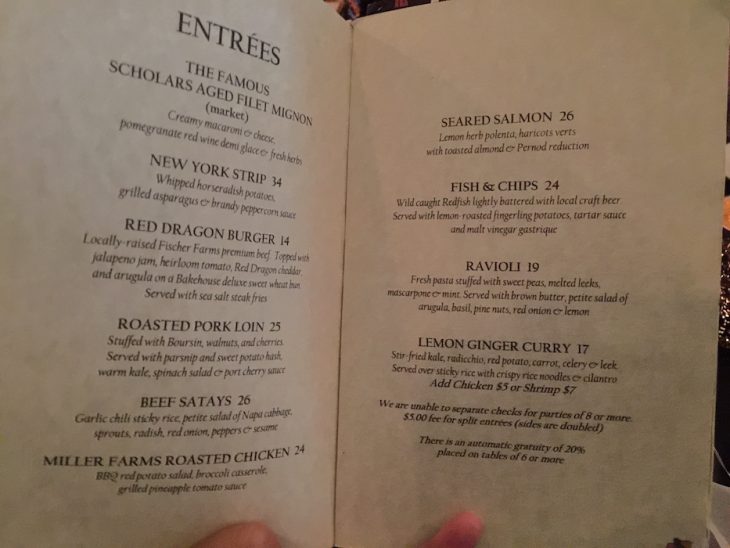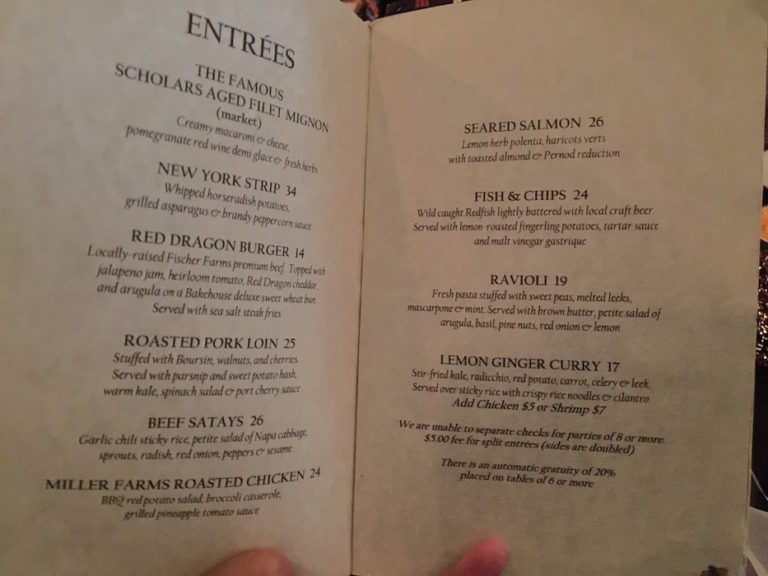 The menus, located inside classical and popular books, have a nice selection of entrees that should whet most appetites.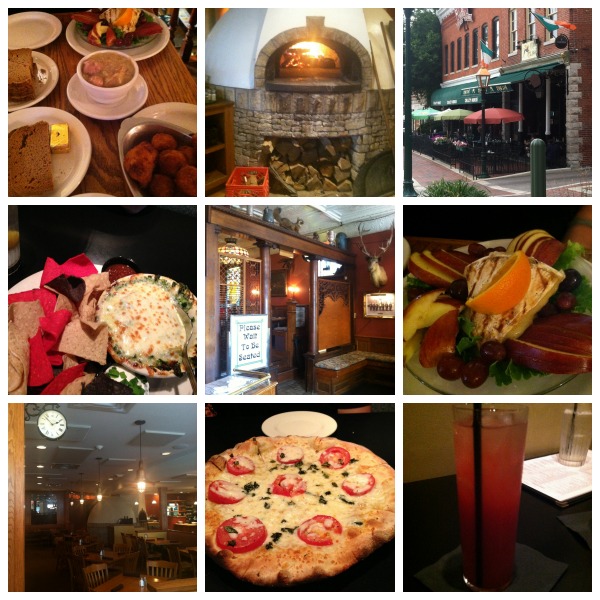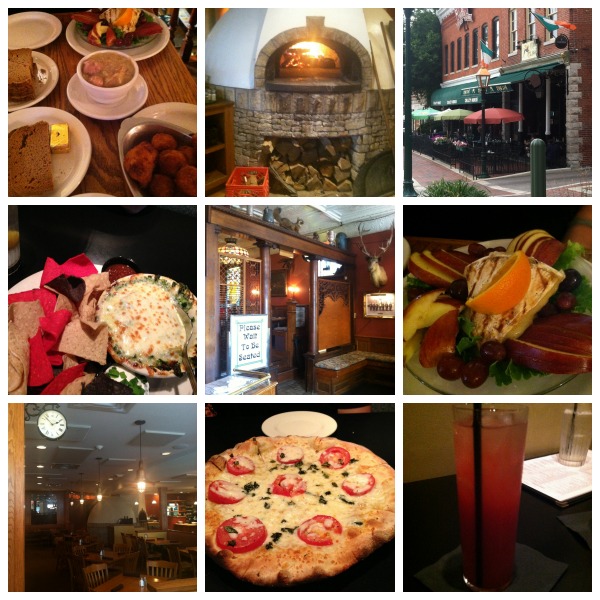 A delicious farm to table establishment (have I mentioned my love of farm to table restaurants…). You can read the review here.
Two words: Blarney Puffballs. If you order nothing else, order those and enjoy them for me.
So very, very good.
The Irish Lion has a great pub feel. We sat in the balcony area and loved looking down at the activity below.
Food and service both get two great big thumbs up.
This famous ice cream establishment had people standing in the rain waiting for ice cream.
As soon as I saw the line during a rainstorm I knew it must be good so I looped back around and made an ice cream stop.
Yep, it's worth a wait in a rainstorm.
Great ambiance, casual, yet a bit classy. Artichoke dip is delicious.
Definitely, another place I would visit again.
WHERE TO DRINK IN BLOOMINGTON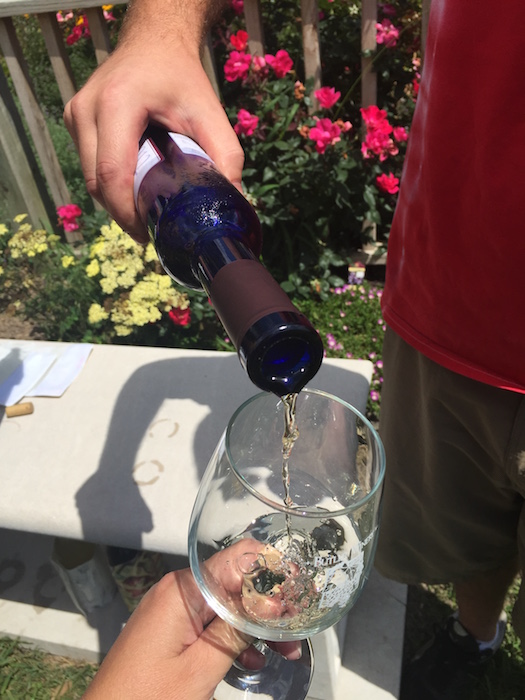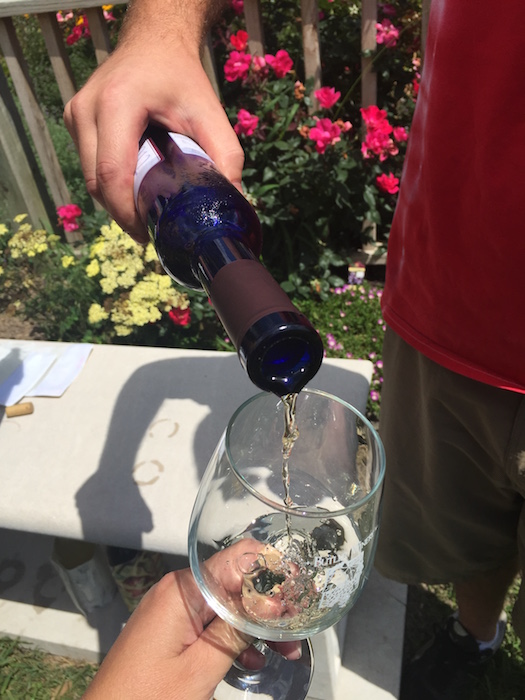 Bloomington also offers some delightful wine and beer options.
For the wine lovers, you'll want to make tracks to Oliver Winery and Butler Winery. They both have downtown locations but try to make it out to their vineyards. I promise it's worth the extra effort.
Beer connoisseurs need to stop by Upland Brewery and Bloomington Brewery.
I would be remiss if I didn't mention that Bloomington is home to Indiana's first craft distillery, Cardinal Spirits.
Offering tours, tastings, and cocktails. This is where you'll find me when I'm in town.
NEARBY TOWNS WORTH A VISIT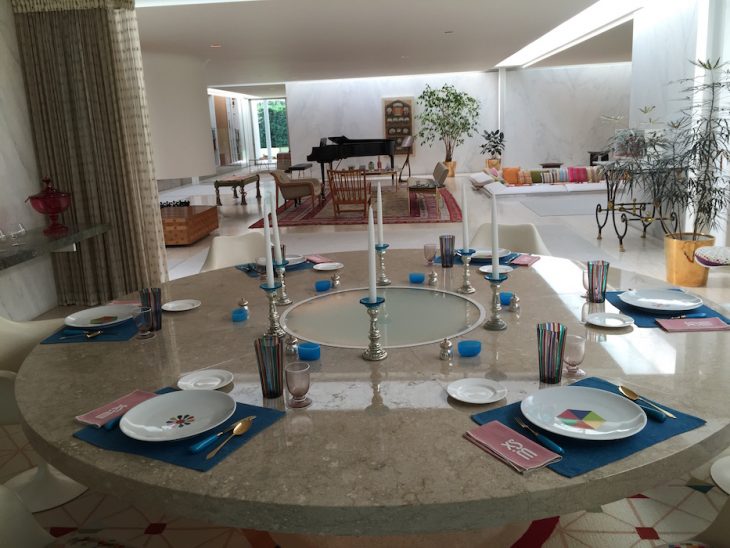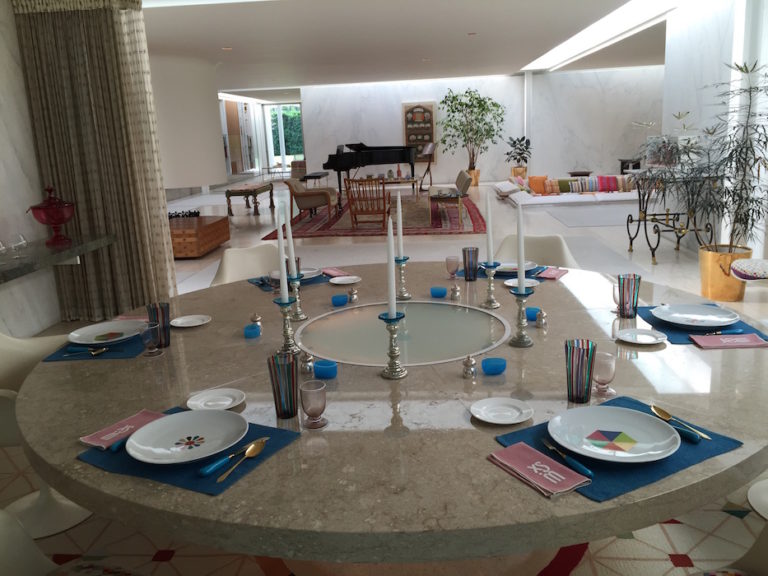 This small town is a mecca of modern architecture.
Everything from business buildings to homes you'll find modern influences interspersed with old buildings making it a fascinating look at then and now.
Guided tours are available or you can take a self-guided tour.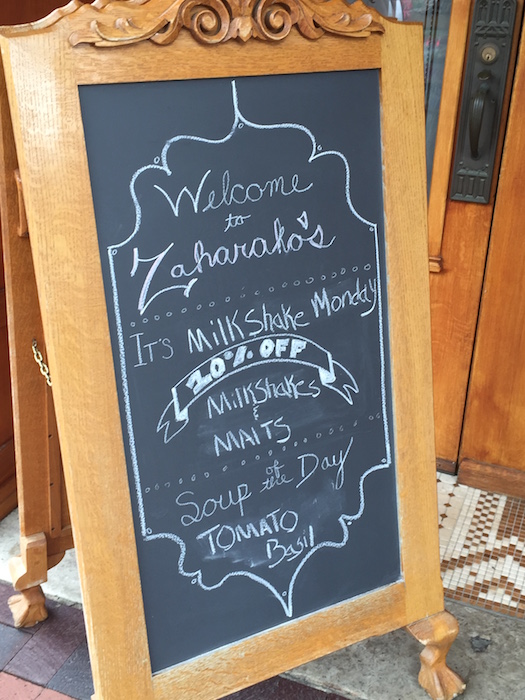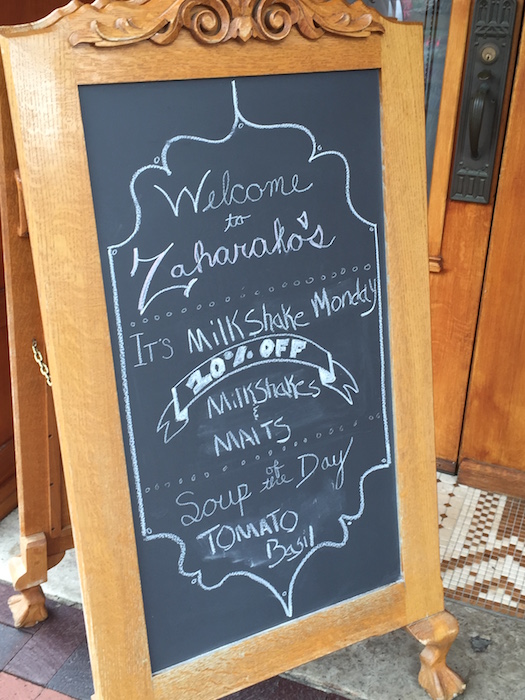 For a special treat stop in a Zaharako's, an old fashioned soda fountain shop.
This delightful establishment is not just a soda shop though, it's also a museum showcasing the history of soda fountains and mechanical music.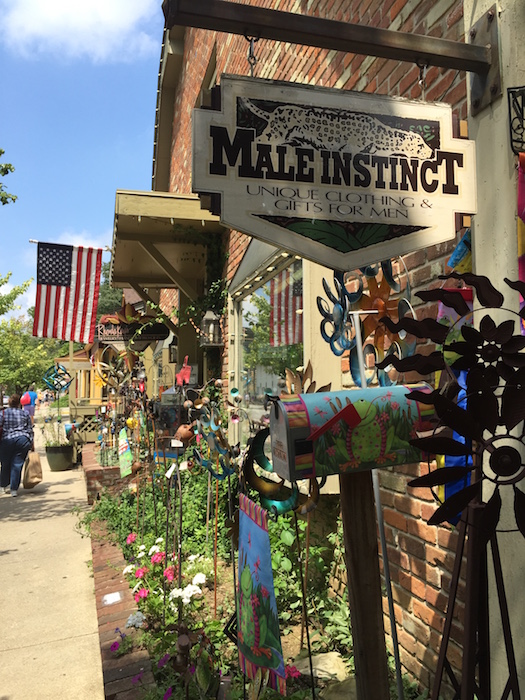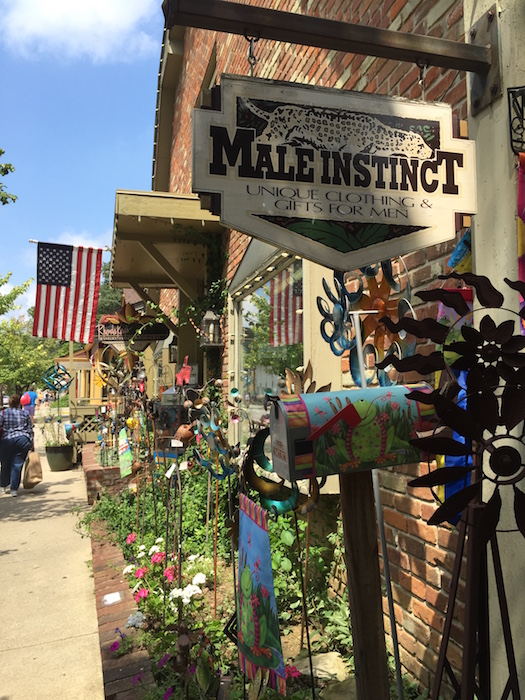 Nashville is a small, bitty town not too far from Bloomington, but it is packed with an exceptional amount of artisans and crafters.
Stroll the streets and step into numerous galleries and shops, talk to the artist and start checking items off your holiday shopping list.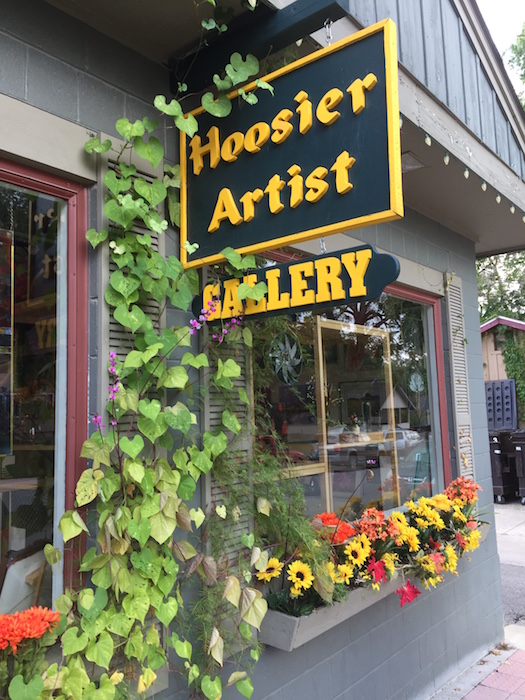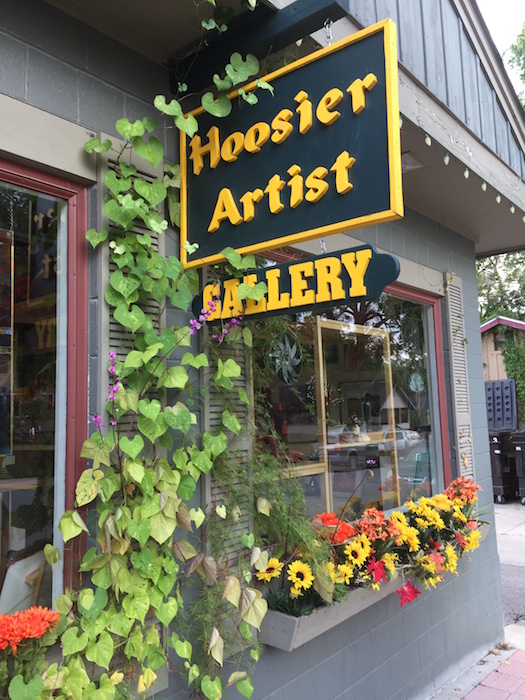 If you'd like more information contact Visit Bloomington.
Pin the Charm of Bloomington to Pinterest