If you think Indiana only turns out basketball players and farmers, you need to take this Literary Road Trip.
Many authors, including everyone's favorite John Green, call the Hoosier state their home.
Most of them may not boast their own museum, but those from Indiana are still proud to claim them.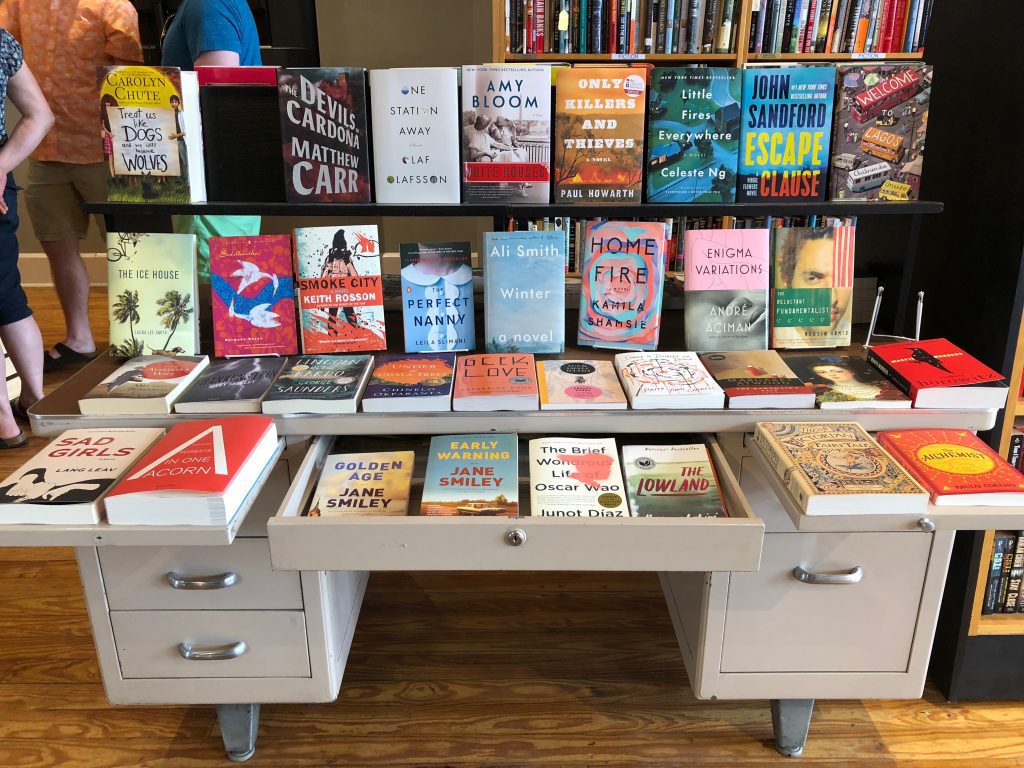 Literary Finds Beyond Indianapolis
A trip to the state capital, Indianapolis, will give you the most rewarding literary experience. But on your way, stop by a few cities and towns where some of your favorites spent much of their growing up years.
You may recognize some of these Indiana Literary names
Further Reading: The Charm of Bloomington, IN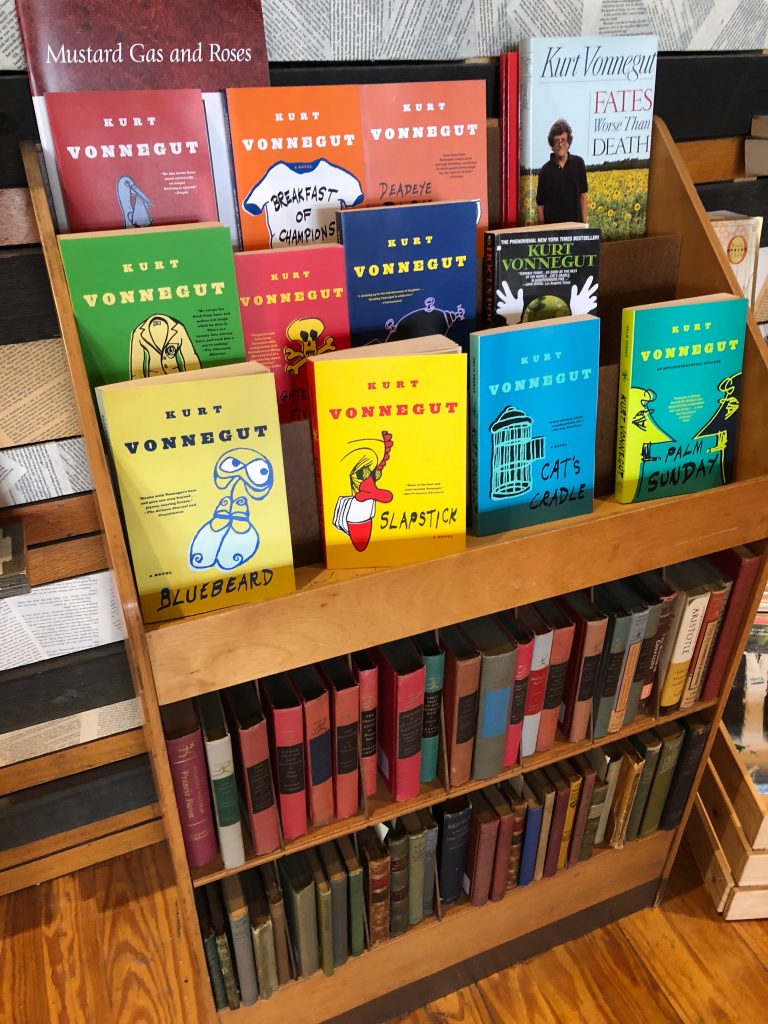 In Indianapolis, celebrate the life of Kurt Vonnegut, Jr.
Kurt Vonnegut Jr. is best known for his works, such as Breakfast of Champions and Cat's Cradle, that was not only written in but based on, the city of Indianapolis. Another claim to fame is the fact that his father and grandfather were both Indy architects. He was a Hoosier to the core.
Beyond his satirical literature, Vonnegut has also received all sorts of praise for his artwork – which also had a tendency to be satirical.
Don't just take my word for it. Head down to Indy and get to know the late cantankerous Kurt Vonnegut Jr.
The Kurt Vonnegut Museum and Library holds a myriad of mementos shared by Vonnegut's family. You'll find his Purple Heart, typewriter, reading glasses, drawings and doodles, and even a pack of his favorite Pall Mall cigarettes. Browse a collection of his first edition works, films, magazines, short stories, and more.
You can even read through his stack of rejection letters if you can stand to. Enjoy free admission, ask the library curator for a tour, type away at a replica of Vonnegut's typewriter, and grab a souvenir. Be sure to check out the occasional event featuring writers, musicians, and artists.
Find a 38-foot-tall Vonnegut in the form of a mural on the side of the Massala Building on Massachusetts Ave. The artist, Pamela Bliss, calls it My Affair with Kurt Vonnegut.
Bernard Vonnegut, Kurt's grandfather, and his partner Arthur Bohn designed the L.S. Ayres department store, including the eight-foot-tall clock that hangs 29 feet above the sidewalk. The clock allows for you to check the time from every street. It was built in 1936, weighing in at 10,000 pounds.
Grab a bite to eat at the Bluebeard located on Virginia Ave. It's named after one of Vonnegut's novels. The whole place has a library feel to it, even serving your bill in an old library book.
When you're ready for a drink, stop into Red Key Tavern where Vonnegut was known to frequent.
Further Reading: 6 Reasons You Should Visit Grant County, IN Soon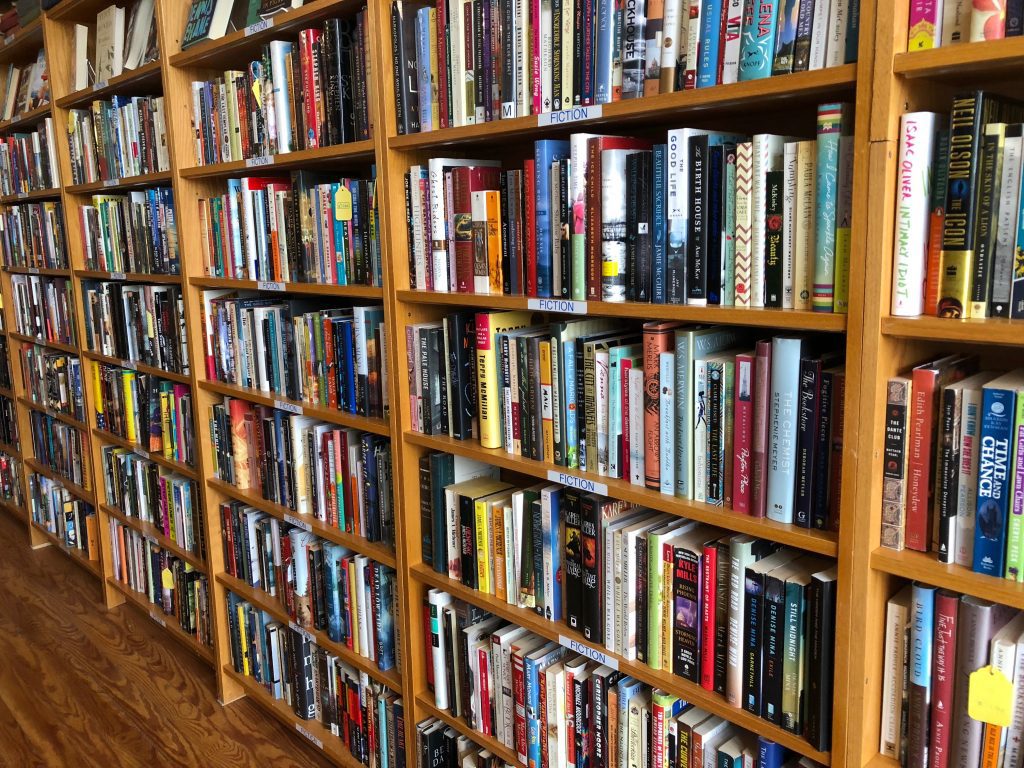 More famous Indianapolis novelist
Dan Wakefield not only grabbed the occasional drink at the Red Key Tavern, the novel-turned-movie he is best known for, Going All the Way, had several scenes shot right inside the hole-in-the-wall bar. It's clearly the ideal watering hole for the literary fan. Just look for the glowing sign in the South Broad Ripple neighborhood.
For the poetry buff, be sure to visit the James Whitcomb Riley Museum Home in the historic Lockerbie Square. It is the only late-Victorian preservation open to the public in all of Indiana. It was here that James Whitcomb Riley spent the last 23 years of his life.
For $4 you'll take a tour of this early 20th century American home where "the Hoosier Poet" penned many of his famous verses.
John Green fans will love strolling through The Virginia B. Fairbanks Art & Nature Park. Along the way, you'll find the basketball court and the Funky Bones Sculpture mentioned in his book, The Fault in Our Stars.
If you're not following John Green on TikTok or IG you are missing out. Highly recommending hitting that follow button on his social pages.
And finally, there's something for Washington Irving fans.
The far-eastside Irvington neighborhood celebrates their namesake with the Historic Irvington Halloween Festival every year. It's been called the oldest and largest Halloween street festival in the country.
See, Indiana can boast some pretty incredible humans.
Go ahead and binge read some books and then hit the road for some literary fun.
Further Reading: Day Trip To The Amish Community of Grabill, IN
Pin This Literary Road Trip To Pinterest