Experience the romance of Atlantic coast getaways with charming destinations, secluded beaches and more.
From the charming towns and beautiful beaches the southern Atlantic coast offers an array of destinations perfect for a romantic getaway.
Here are 3 destinations that we can't get enough of!
3 Romantic Southern Atlantic Coast Getaways For Your Next Vacation

Atlantic Coast Getaways: ONSLOW COUNTY, NORTH CAROLINA
Along the southern North Carolina coast you'll find Onslow County which encompasses the areas of Richlands, Jacksonville, Camp Lejeune, North Topsail Beach, Sneads Ferry and Swansboro.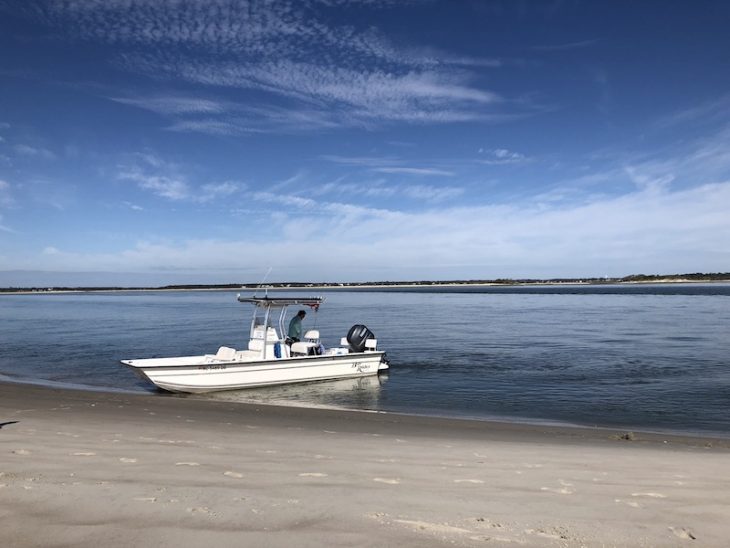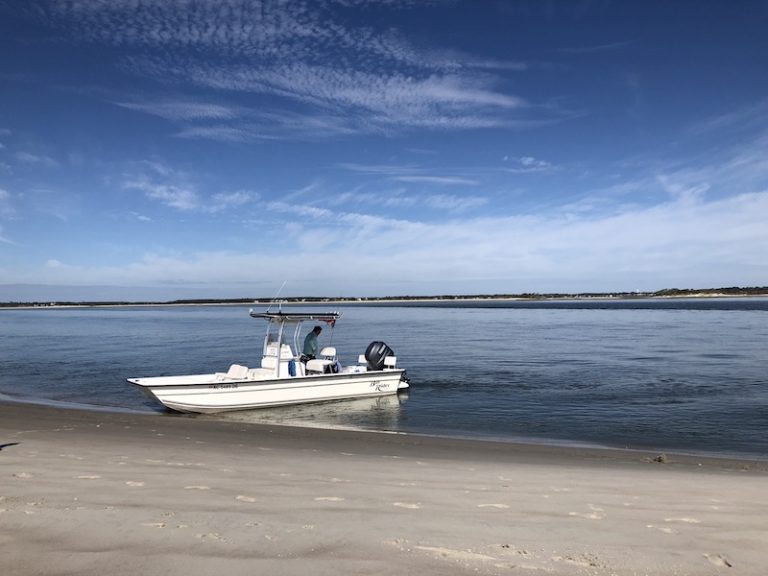 WHERE TO PLAY IN ONSLOW COUNTY
Hammocks Beach State Park – This coastal park has so many aspects to enjoy. On the mainland, find a visitor center, interpretive exhibits, hiking trails and a gazebo. This is also the launching area for the ferry to Bear Island. This four-mile-long barrier island is the star of the park, with unspoiled beaches and primitive campsites.
Marsh Cruises – Get an up-close look at the beautiful coastal waterways and pristine shorelines of Onslow County. Your personal guide takes you aboard his 23-foot Bay Rider Skiff and into a world of wonder. Seeing wildlife in natural habitats, searching for sand dollars and discovering sharks' teeth are all part of the Marsh Cruise experience.
Huffman Vineyards – Scuppernong is the official fruit of North Carolina and has inspired many of the wines created by Huffman Vineyards. Sweet wines, fruit wines and some dry wines, as well, are all handcrafted here in small batches. Wine tastings are open daily and, of course, the gift shop is open.
Reel Livin' Fishing Charters – offers fun trips including shrimping and crabbing adventures, in addition to traditional fishing charters.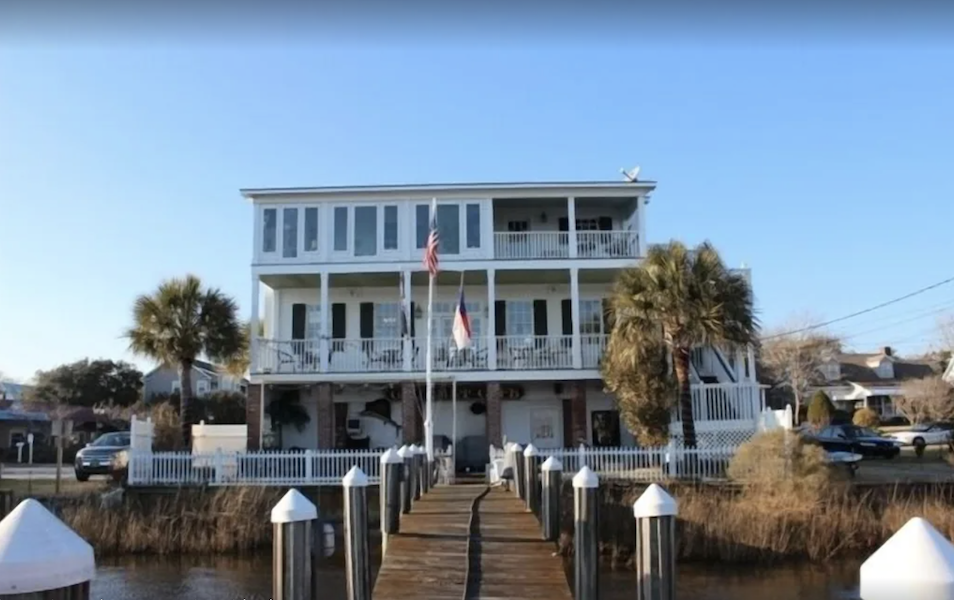 WHERE TO STAY IN ONSLOW COUNTY
Hook Wine & Sinker – A waterfront VRBO in the heart of downtown Swansboro with views on the intercoastal Waterway. A cute two bedroom, 1.5 bath apartment is on the top floor of the house, with hardwood floors, beadboard walls and ceilings and a custom kitchen. The enclosed sunroom offers breathtaking views over the Intercoastal Waterway.
WHERE TO EAT IN ONSLOW COUNTY
Bake, Bottle & Brew – A wine and beer enthusiast's dream store with a great selection of vino, gifts, and wine/beer making supplies. They offer tastings and a small bar downstairs where locals and tourists gather for live music.
Saltwater Grill – Located in downtown Swansboro overlooking the Intracoastal waterway and Bogue Sound. There's a view from every table either inside in a spacious dining area or on the second story deck overlooking the waterfront and docks.
Dini's Martinis and Desserts – A craft cocktail and dessert bar that specializes in crafted cocktails, delicious sweets and savory small bites.
Ocean's Edge Restaurant – Specializes in breathtaking ocean views, local seafood and time-tested recipes including Shrimp and Grits, Bill's She Crab Soup and steamed seafood dishes.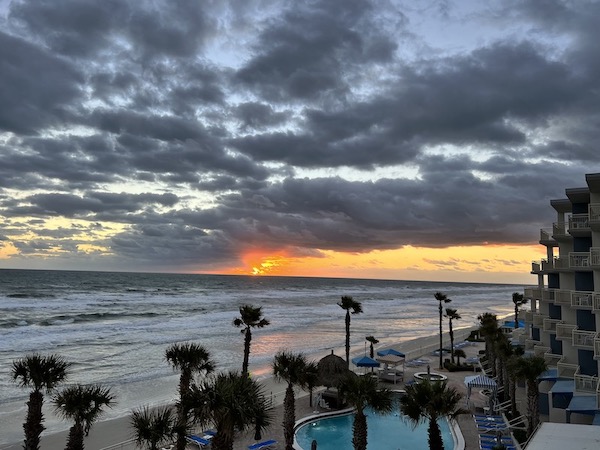 Atlantic Coast Getaways: DAYTONA BEACH, FLORIDA
Romantics have long been drawn to the quaint, authentic and surprisingly quiet side of Daytona Beach—and to the heart-pounding rush of Daytona International Speedway.
FOR THRILLS
NASCAR Racing Experience – Get in the driver's seat or ride along with a professional racing instructor and zip around the iconic Daytona International Speedway in the NASCAR Racing Experience.
Parasailing – Soar above the area while tandem parasailing for views of Ponce Inlet Lighthouse, Daytona Beach, New Smyrna Beach, the Intracoastal Waterway and an array of wildlife.
FOR A LITTLE LESS ADRENALINE
Kayak/Paddleboard – Waterways, inlets, creeks and rivers gives visitors an inside experience of the area's diverse ecosystems and wildlife while floating along the surface of the water with a kayak or paddleboard (100% recommend) .
Bike Ride – Pedal along the riverfront on the Sweetheart Trail, under the Spanish moss canopy of the Spring-to-Spring Trail or out into the open along the 23 miles of hard-packed beaches.
Boat Tour – Don't miss the opportunity for inlet or inland river boat tours for spotting dolphin and manatee or take a cruise on the 50-foot catamaran Arabella with Fun Cat Sailing (sailingdaytona.com)
Drive the Coast – Drive down famous A1A with the ocean breeze blowing through your hair, or explore the roads tucked back among the live oaks within the Ormond Scenic Loop and Tomoka State Park area.
Visit a Lighthouse – Share a romantic wish or selfie at Ponce Inlet Lighthouse, a National Historic Landmark and Florida's tallest lighthouse. Share a romantic wish or selfie and climb to the top for a spectacular view.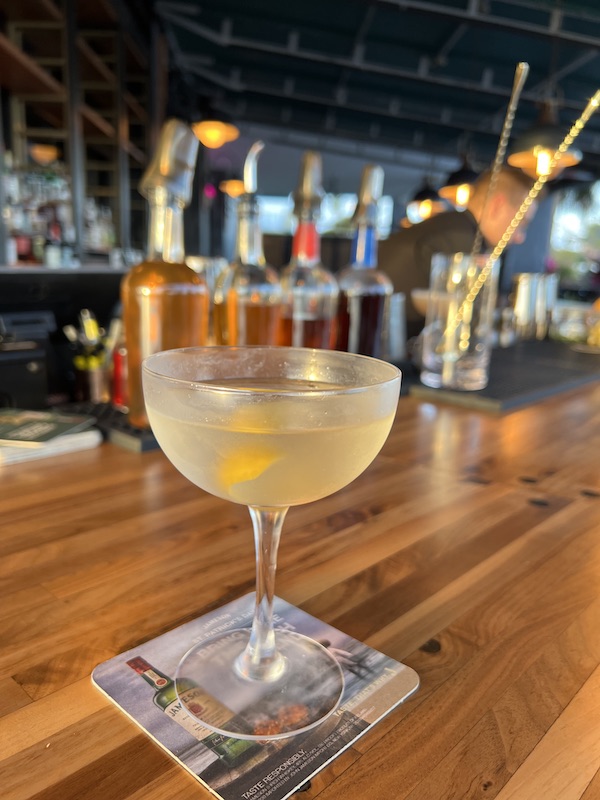 WHERE TO DINE IN DAYTONA BEACH
31 Supper Club – A critically acclaimed Ormond Beach restaurant that frequently tops "Best of" lists in Central Florida. Perfect for those that love a speakeasy, art deco vibe, live music and artisan foods.
The Cellar – A "Top 100 Most Romantic Restaurant in the United States" whose chef consistently wins accolades for fine Italian dining. Reservations are recommended.
Mama Foo Foo – Best for waterfront marina views, dinner and dancing. Provides a romantic nightlife ambiance with an eclectic menu of large and small plates.
Rose Villa Southern Table & Bar – Step into this Victorian jewel and immerse yourself in the 1920's details as you enjoy our mouthwatering selection of artful and delicious Southern cuisine in a casual but fine dining atmosphere with classic craft cocktails and an ample selection of wines.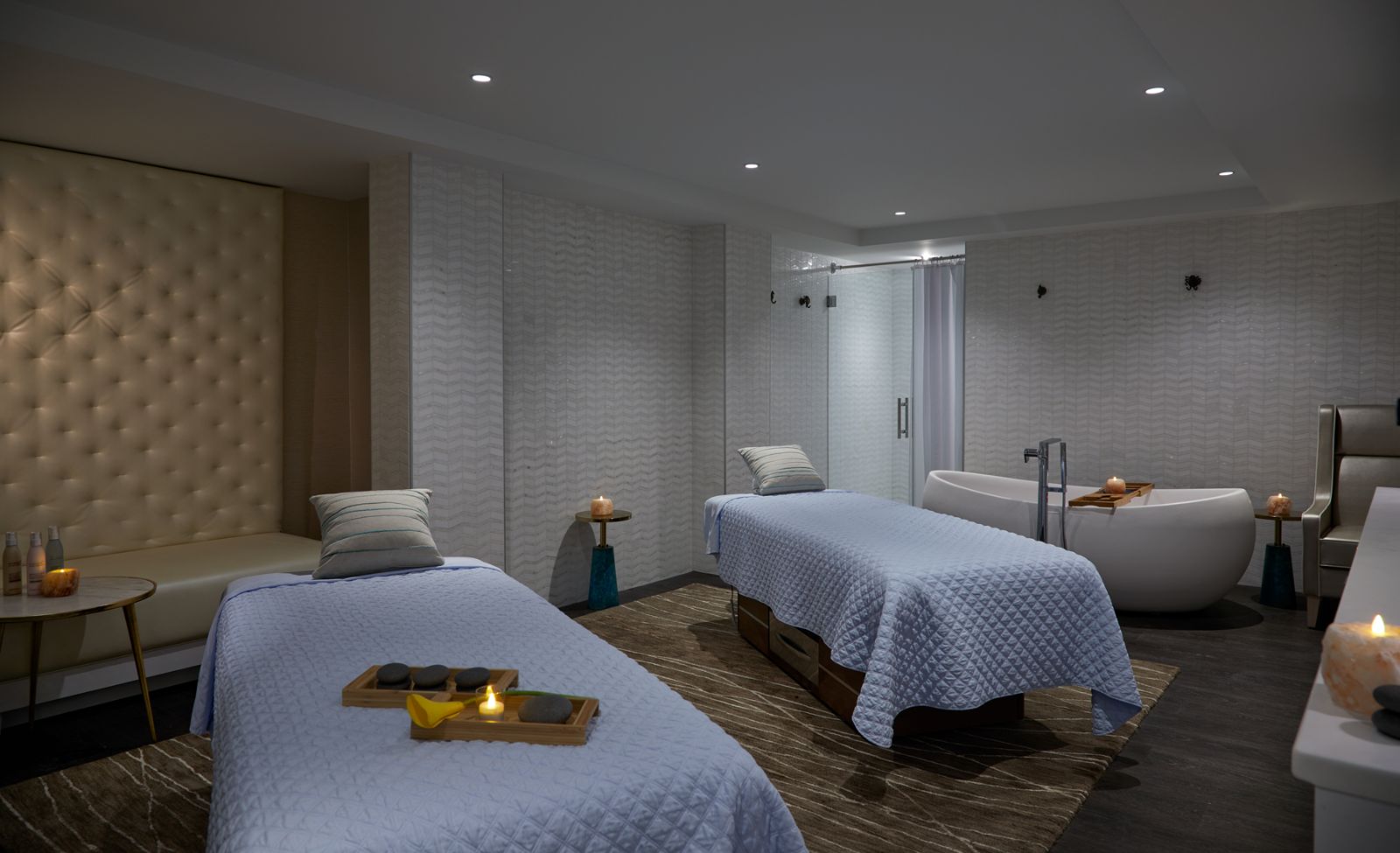 WHERE TO STAY IN DAYTONA BEACH
There is almost an endless list of hotel and resort options in Daytona Beach. One to consider is the Hard Rock Hotel Daytona Beach. It's a 4-Star luxury hotel that features oceanfront dining and a full service Rock Spa. Enjoy a memorable and authentic experience that will rock your romantic vacation.
Atlantic Coast Getaways: ST. MARYS AND CUMBERLAND ISLAND
Looking for an uncrowded destination less than an hour's drive north of Jacksonville, Florida? Look no further than St. Marys and Cumberland Island.
It's filled with small-town charm; a downtown waterfront community where the views are part of the romance.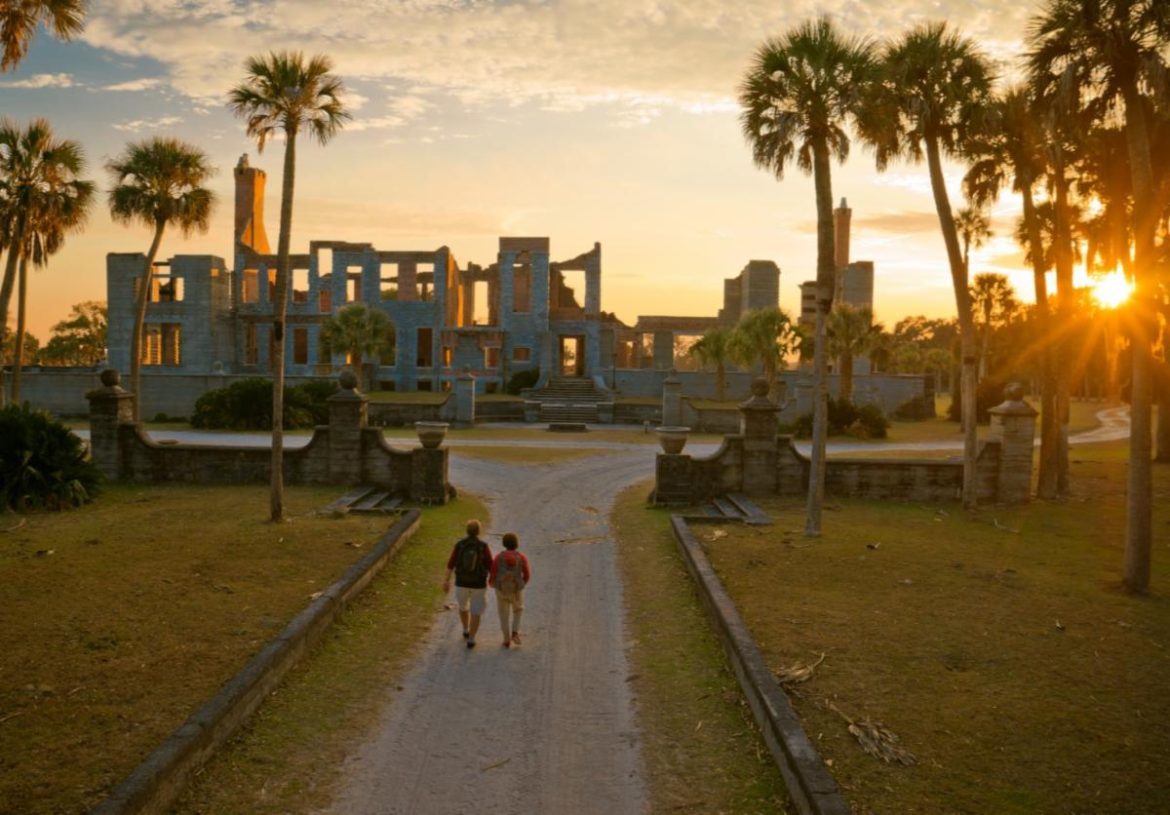 WHERE TO PLAY IN ST MARYS
Crooked River State Park – Only 10 minutes from downtown St. Marys, the 500-acre park offers a nature center and hiking, biking and kayak trails, along with cabins and campsites. The 11-mile St. Marys Tabby Trail connects the park with downtown St. Marys via multi-use bike trail.
Cumberland Island National Seashore – Pack the perfect picnic and have lunch on the uncrowded sands of the largest barrier island in Georgia. Mostly made up of pristine maritime forests, majestic live oaks and palmetto trees, undeveloped beaches and wide marshes, you'll spot wild horses, turkeys, alligators, deer and an impressive variety of coastal birds.
Downtown St. Marys – Take a stroll on the beautifully landscaped downtown St. Marys Waterfront Park, with swings and benches facing the water.
Okefenokee National Wildlife Refuge – Over 400,000 acres of canals, moss draped cypress trees and lily pads all of which provide a natural sanctuary for hundreds of species of birds and wildlife. Explore on foot, on bike or on the water, through a guided tour or solo (boat and bike rentals).
St. Marys Submarine Museum is the largest museum of its kind in the South featuring nearly 5,000 square feet of exhibits and displays on two floors, from WWII to today. Experience history come alive with a wide variety of images, paintings, artifacts, models and rare historical documents, like WWII patrol reports.
WHERE TO EAT IN ST MARYS
Locals Dockside – you can enjoy the perfect seafood dining experience with views of the St. Marys River, golden marsh and boats out on the water.
Riverside Café & Restaurant – a Greek-American family restaurant on the banks of the Saint Marys River in Historic Downtown Saint Marys. Try the Greek Platters, including Moussaka and Pasticcio as well as seafood and specialty sandwiches.
Cedar Oak Café – offers breakfast, international dinner specials, pizzas and a bakery full of desserts.
Seagle's Restaurant – on the ground floor of the historic Riverview Hotel—which is also a great place to stay.
Brackish Beer Company – for a flight of local brews, live music and some souvenirs.
WHERE TO STAY IN ST MARYS/CUMBERLAND ISLAND
For the most romantic stay book an overnight at the Greyfield Inn on Cumberland Island. Your package rate for single or double occupancy includes your room, three full meals daily (Southern breakfast, picnic lunch, farm-fresh dinner, and hors d'oeurves hour), access to bicycles and kayaks, naturalist-led guided tours of the island, and Natural History Truck Tours.
More Romantic Destinations
All The Reasons You'll Fall In Love with Leelanau County Michigan
Bring The One You Love To Helen, Georgia For These 5 Romantic Adventures
Escape the City: 3 Romantic Getaways Near Atlanta for Couples to Reconnect
Pin 3 Romantic Southern Atlantic Coast Getaways For Your Next Vacation To Pinterest