Mackinac Island is a very popular destination during the summer months for a very good reason. You can read our complete guide on what to do on Mackinac Island, but I also want to share some insider tips for visiting Mackinac Island.
It is a lot of fun to visit, is one of the few remaining car-free zones in the United States and there are many Mackinac Island activities that are indoor, outdoor and, yes, there are even free things to do.
Oh, and there is fudge….lots and lots of tasty fudge.
These tips are from those in the know….those that live on the island or visit quite frequently.
Insider Tips For Visiting Mackinac Island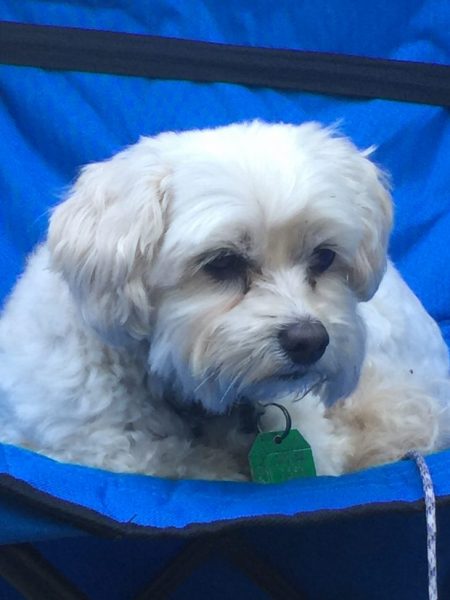 The island is VERY pet-friendly..yay! By the way, pets stay for FREE at Mission Point Resort.
Bring a bike on the ferry and have free transportation around the island all day 🙂
Grab a cheap breakfast at Murray Hotel, donuts are only 60 cents each
The locals like to hang out at Horn's Bar and Grill for tasty Mexican food and margaritas.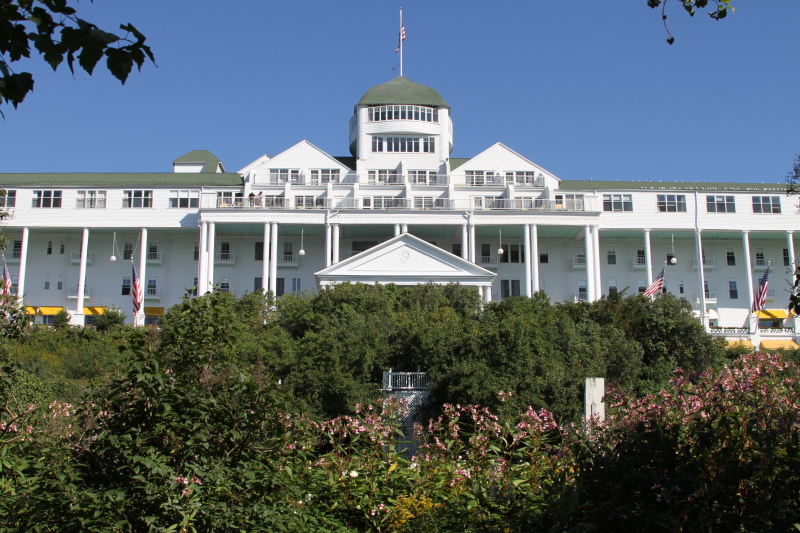 The best time to visit the island is during the shoulder season (May and September/October). Be wary of the end of May/first part of June as hoards of school children descend on the island for year-end field trips.
The island is basically one giant hill, be prepared to exercise those glutes walking both uphill and downhill. Good shoes are a must. My favorite are incredibly comfortable, but not very fashionable, Merrell shoes.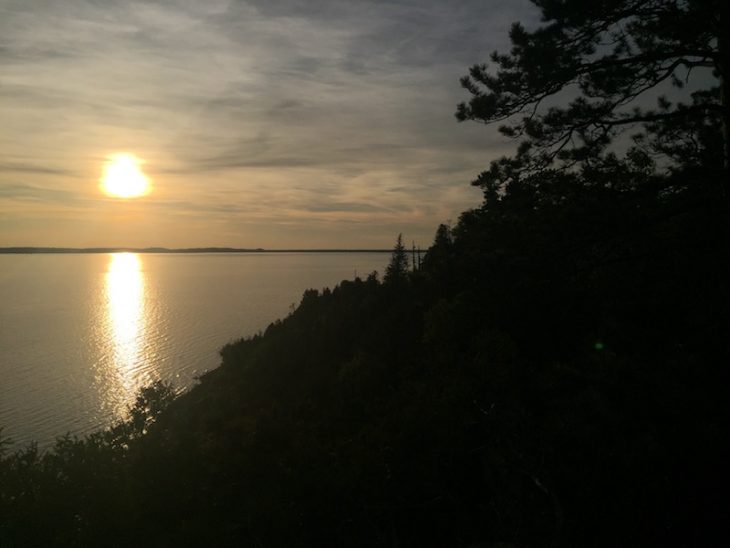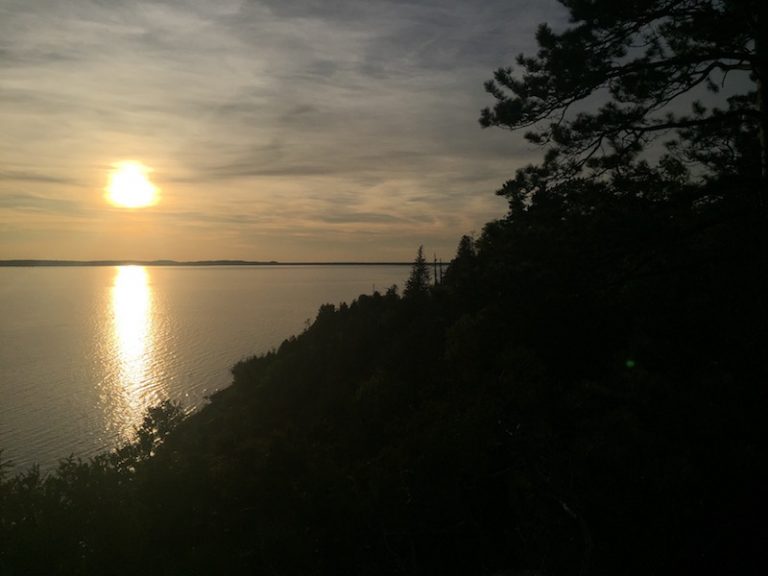 Hidden behind the Inn at Stonecliffe is Sunset Point. A well-kept secret for great sunset viewing, the public is welcome.
The library has a small deck on the back offering excellent views of the Straits. Enjoy the view while reading a book.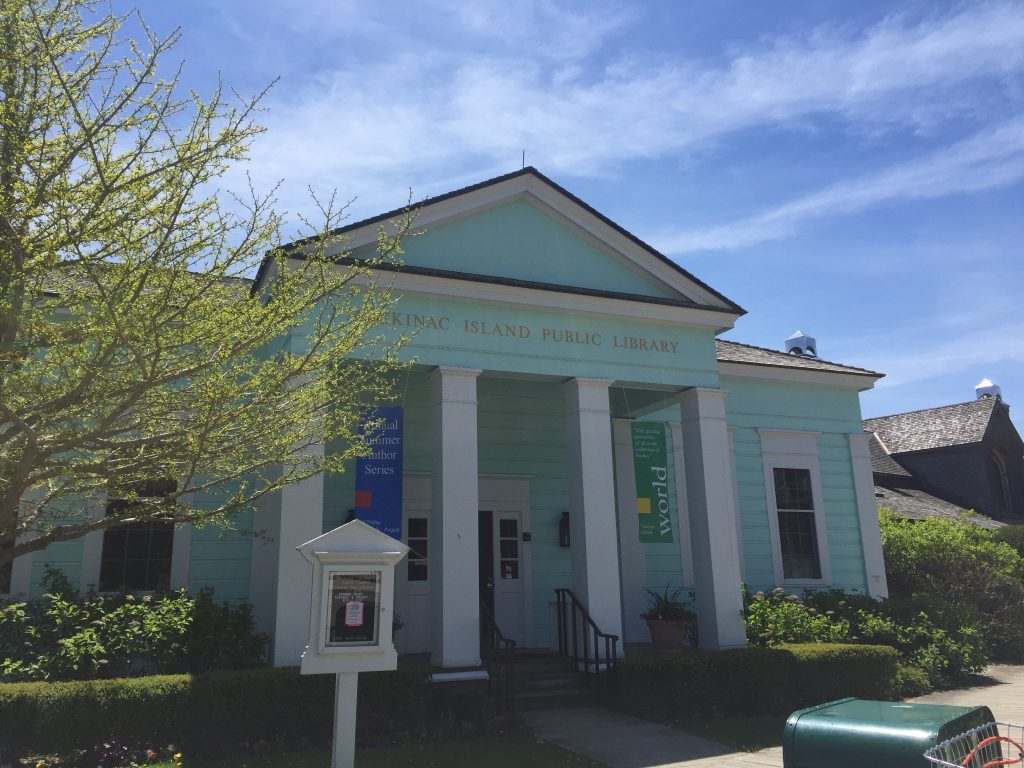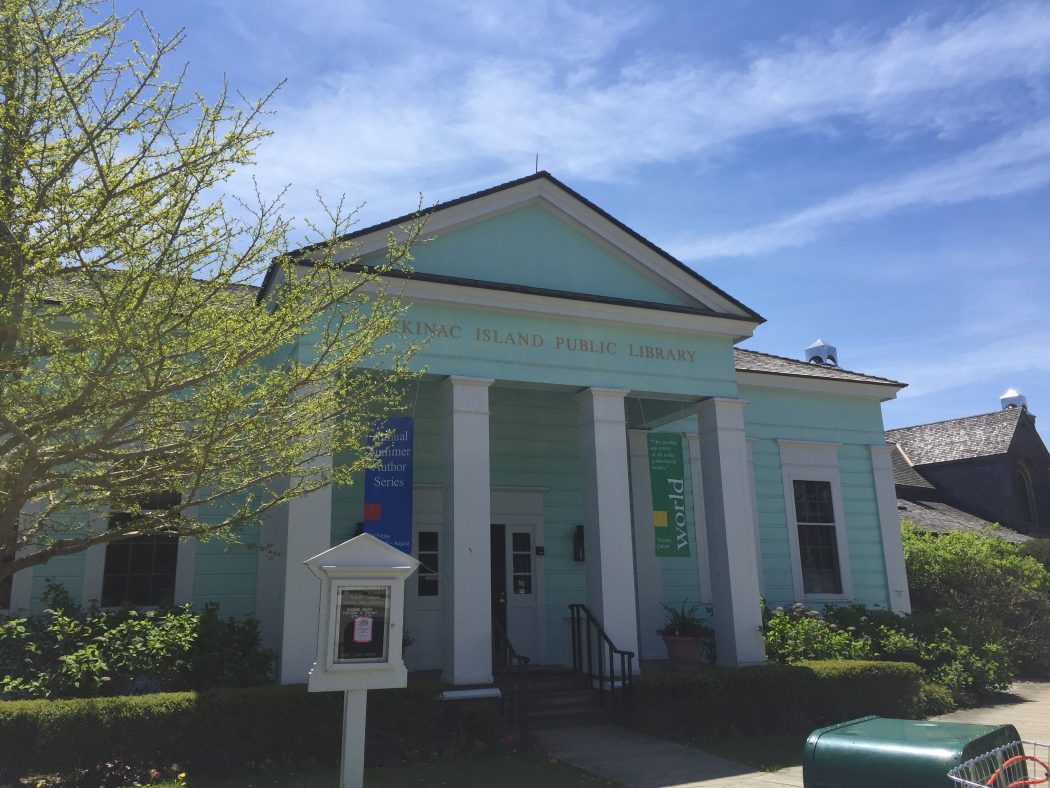 There are no stop signs or stoplights on the island so be sure to look before crossing streets and entering intersections.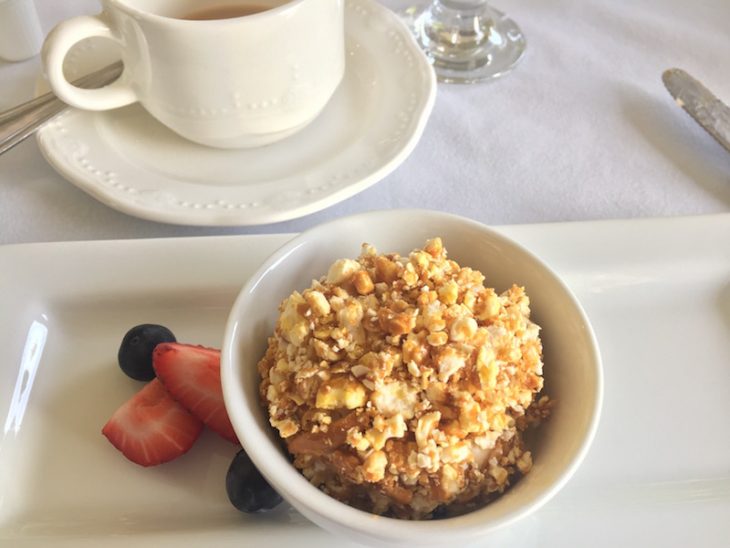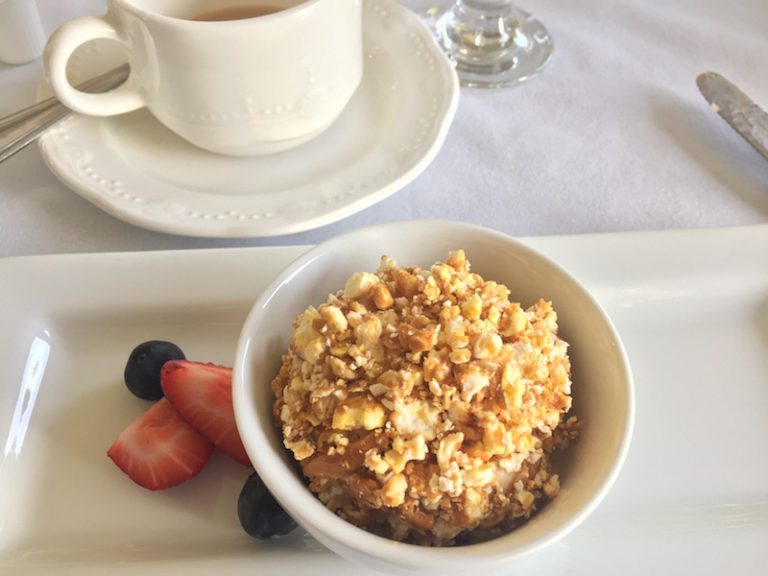 Beyond fudge, the island has 2 very unique sweet treats. The Pecan Balls at the Tea Room and the Popcorn Balls at Stonecliff Hotel. I think it's best to try them both to find your favorite.
Mission Point Resort has the only map on the island that shows all of the Straits buoy systems in real time.
Get your cup of joe at Lucky Bean Coffee on Market Street.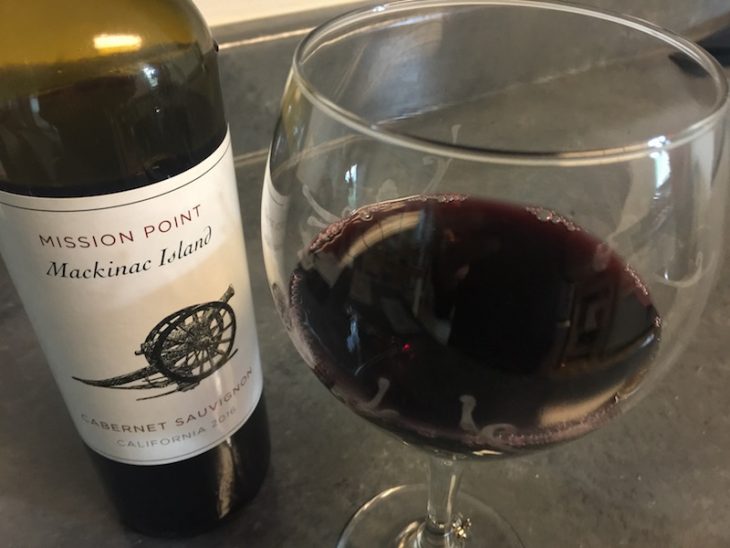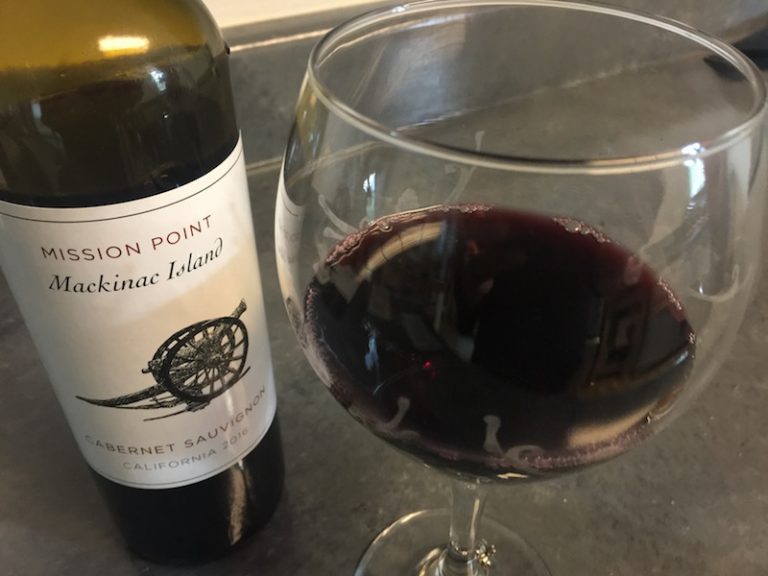 Mission Point Resort offers wine tasting. I may have brought home a bottle of the Mission Point Cabernet Sauvignon.
Enjoy breakfast at the Chuckwagon, I heard it's THE place to have breakfast on the island.
Have a nightcap at the Cupola Bar at the Grand Hotel which affords visitors a million dollar view while they sip a cocktail or champagne. On that note, the Grand Hotel does not charge a fee for entering in the evening.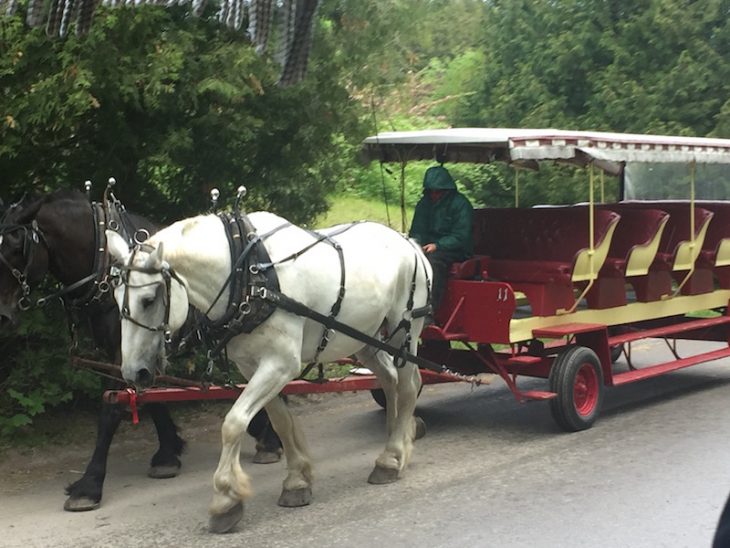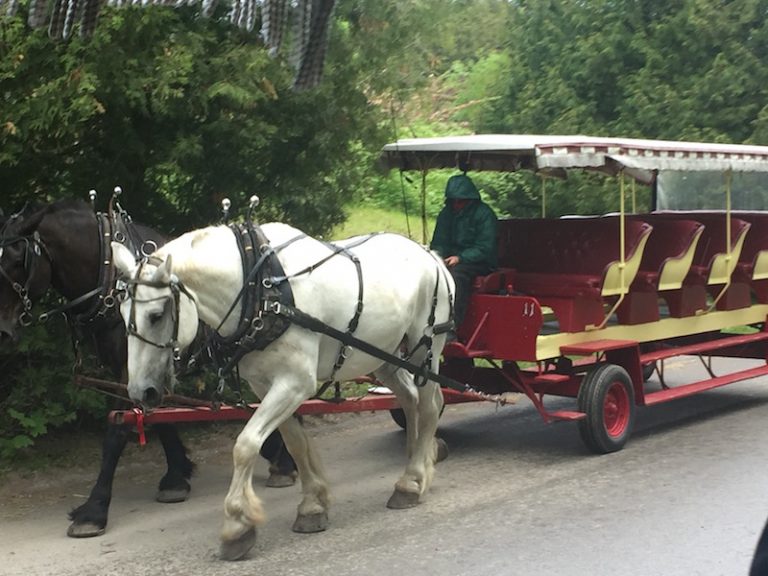 If you find a "taxi" driver you like you can request them for your next ride
If you are planning to visit the Butterfly House, do it early in your trip as one admission gets you in for unlimited visits.
Hopefully, these tips for visiting Mackinac Island will make your time on the island even more fun!
PIN INSIDER TIPS FOR VISITING MACKINAC ISLAND TO PINTEREST!