In the very early days of our great country, pioneers established Marietta, Ohio as the first permanent settlement beyond the original thirteen colonies.
General Rufus Putnam led brave pioneers one-thousand miles from Massachusetts to Ohio's first city in the depths of winter.
This rich, historical town holds a special place in the hearts of our veterans, Ohio natives, and all proud Americans making it one of the perfect day trips in Ohio.
Because of its long history and rich and abundant natural resources, there is a plethora of things to do in the region that remains mostly undiscovered by tourists.
This provides you with a chance to explore the area without having to share it with crowds. That is a big win, in my opinion.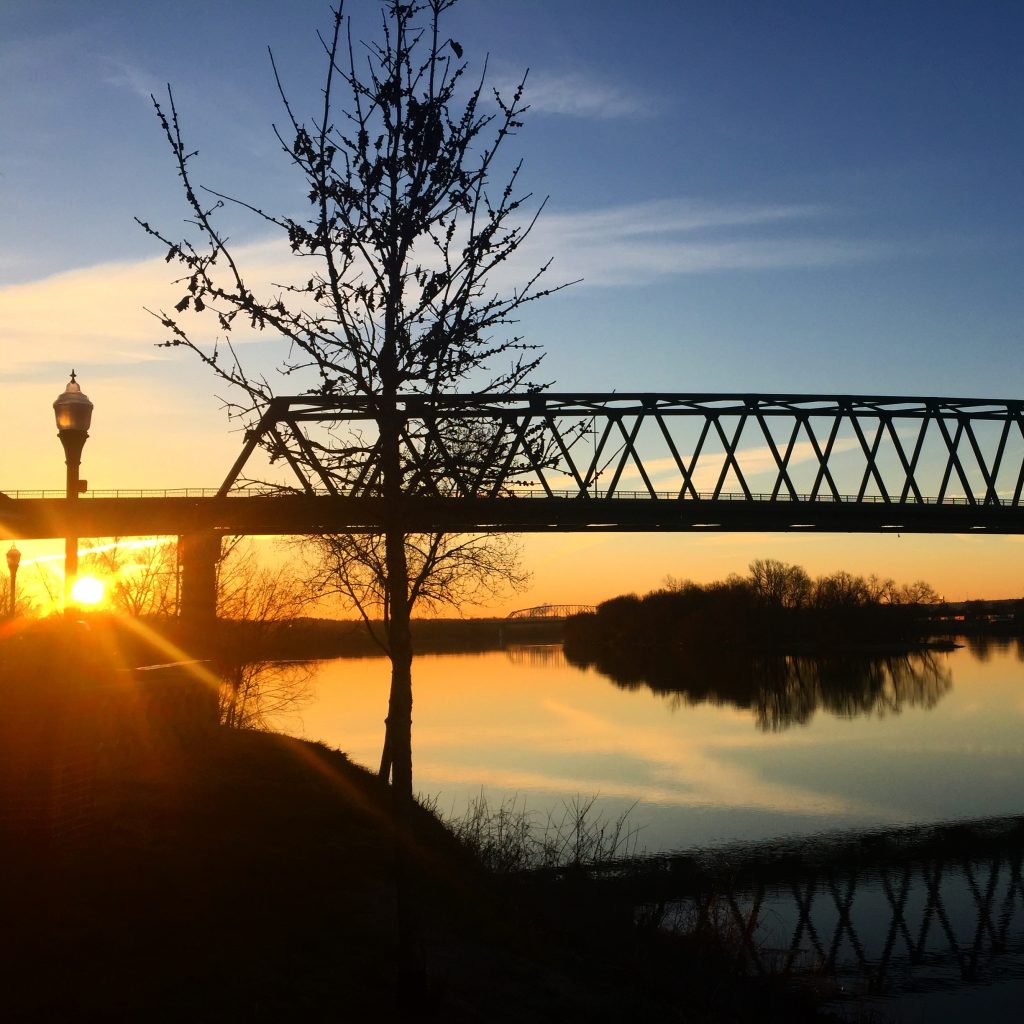 WHAT TO DO IN MARIETTA
Hidden Hills Orchard: It's the perfect place to stop by in the late summer to sink your teeth into a freshly picked apple. There are 20 different varieties grown on more than 5000 apple trees at this incredible orchard. There's also cherry trees and peach trees.
If you can't make it in season to pick your own apples, they sell their apples and freshly pressed apple cider throughout the year.
Sweetapple Farm: There is so much more than apples at this sweet farm! You can schedule a tour of the farm throughout most of the year. Berry picking is available in the summer and pumpkin picking in the fall. You can visit the chickens and goats, milk the cows, make a craft, and grab a snack.
There are farm games, pig races, and gardens to wander through. There is no admission fee. The only activities that cost are the hayrides and the corn maze. The fall is the ideal time to stop by.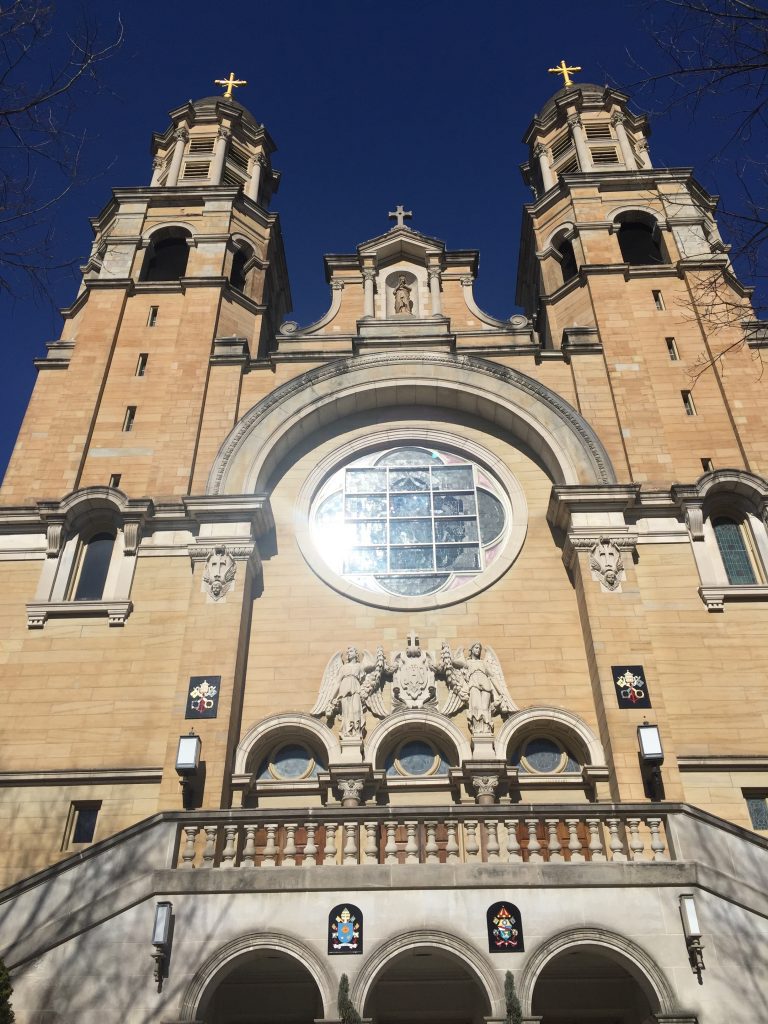 Back to Basics Log Cabin: This family run country store next to the Ohio River is where you'll find all-natural skin care soups alongside raw honey.
Their skin care line uses only the best essential oils and other chemical and pesticide free ingredients.Browse their store where you'll also find mineral make-up, candles, tarts, herbs, and powders. They even accept special requests.
May Clay Pottery: Stop into this little shop to browse through all the handmade and glazed pottery pieces of all shapes and sizes. Their mugs are essential to any coffee drinker's collection!
You can special order and have your item personalized and made to order. Try your hand at pottery by signing up for a lesson and molding your own piece!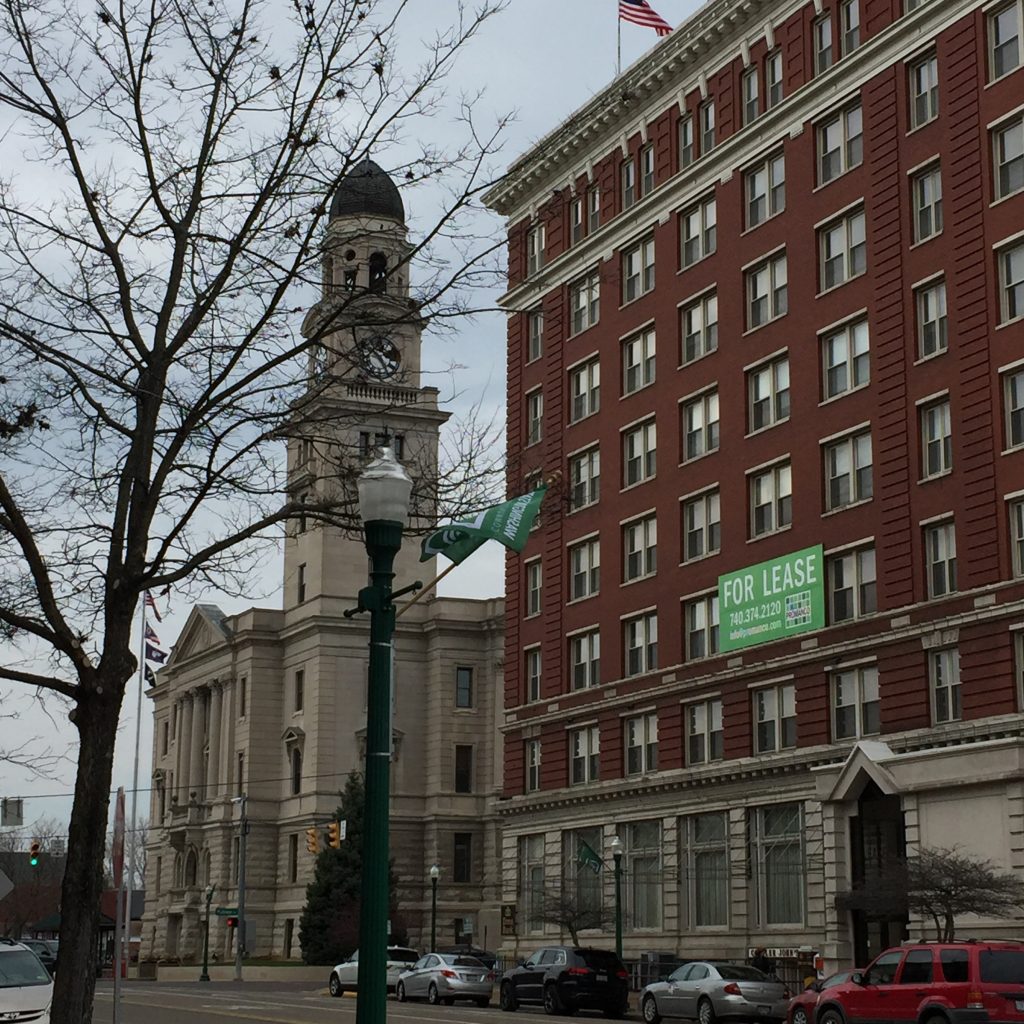 Boutique Shopping Downtown: Marietta values local products so you'll find all sorts of unique items throughout all of the downtown shops and boutiques, many of which have been owned by the same families for generations.
There are plenty of antique shops to stroll through, along with specialty shops like The Quilted Work and Dad's Primitive Workbench. You'll even find Grand Central Mall in downtown, making Marietta the place to go for some serious retail therapy!
Campus Martius Museum: This museum stands in the very same place as the original stockade built to protect the members of the Ohio Company during the Ohio Indian Wars back in the 1790s. Much of the stockade was dismantled not long after the wars ended, but the Rufus Putnam House still stands within the museum.
Take a tour back in time to experience what it was like when Marietta was a new settlement, and learn how Marietta was pivotal in expanding the United States beyond the original thirteen colonies.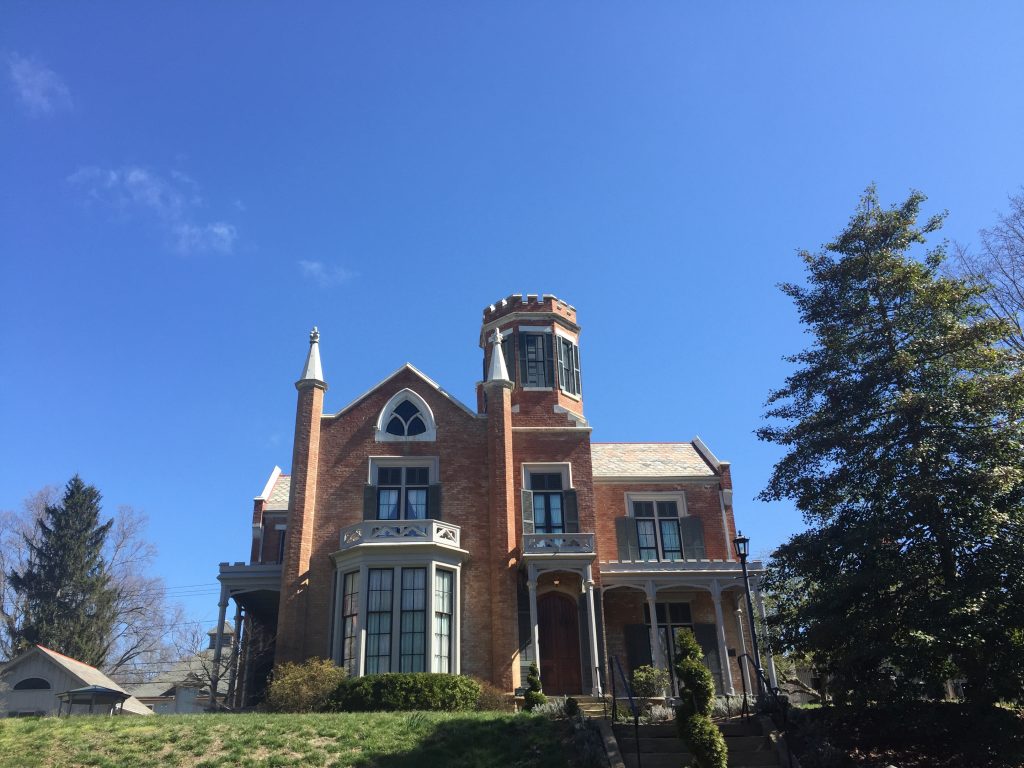 The Castle: A stunning 1855 Gothic Revival style home, The Castle is a must-see. You can simply take a tour, or experience one of their history-related events which include things like teas and luncheons, archaeology, food history, and historical mock trials.
The Castle also offers cemetery tours around the area, bringing to life the people who made Marietta what it is today.
Mortuary Museum: This may sound a little bit creepy, but it's actually fascinating! The employees at Cawley and Peoples funeral home guide a tour through their museum behind the Marietta Chapel. You'll explore some of the history of the funeral home profession, and be able to admire several historical hearses.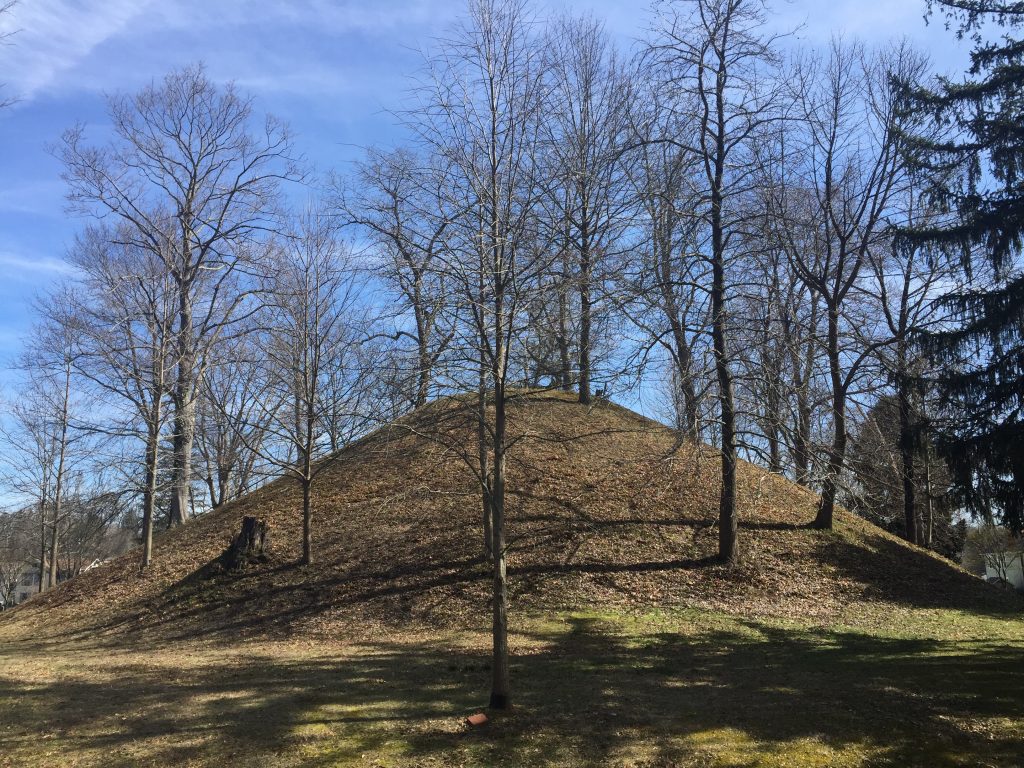 Mound Cemetery: The oldest cemetery in Ohio, and one of the oldest pioneer burial grounds west of the Appalachian Mountains, Mound Cemetery was developed around the base of an Indian burial mound. The largest number of Revolutionary War officers buried in one cemetery is here around the mound.
The mound itself has been carefully preserved, and a stairway has been built up to a patio at the top. Paranormal activity has been rumored to occur here, including a strange blue ball of light near the mound, and a ghostly soldier wandering the grounds.
Kayaking the Muskingum and Ohio Rivers: This is so much fun for experienced kayakers and for newbies! The Marietta Adventure Company offers rentals to take a self-guided excursion or a public guided tour along the river.
You could also book a special guided tour for your private group. They will even shuttle you and your kayaks up-river and pick you up when you're finished.
Explore the Wayne National Forest: Grab your sturdy backpack and go for a beautiful hike along some of the 300 miles of trails in the Wayne National Forest. There are trails that are ideal for a quick jaunt or for spending several days in the solitude nature provides.
You can bike the trails, spend the day at the beach, go hunting or fishing, or even horse back riding. One of the most scenic trails is Archer's Fork Loop, a 9.5 mile rugged loop trail that will give you views of the Irish Run Natural Bridge, a rockshelter, and natural beauty as far as the eye can see.
Covered Bridge Byway: Hop in your car and onto this scenic byway where you'll go on a self-guided tour of 35 miles of stunning countryside scenery and historical covered bridges.
Follow the tour markers and stop to soak in the history and beauty at ten different stopping points. The tour will take roughly 5 hours out and back, but camping at one of the stops is an option.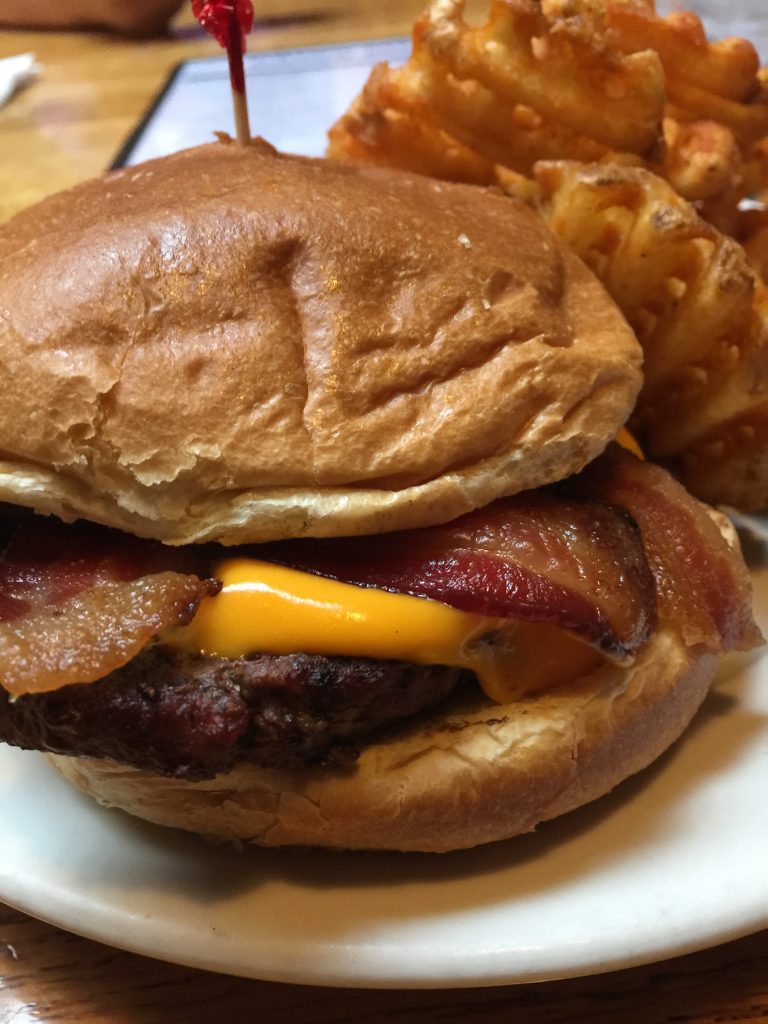 WHERE TO EAT | DRINK IN MARIETTA, OH
Busy Bee Restaurant carries only the freshest local meat, eggs, and veggies for your breakfast. It's a quaint little "mom and pop shop" located right along the water, and is the perfect place to grab some home cooked food after a night camping along the trails.
da Vinci's: From its humble beginnings as a pizza and sub shop inside an old Sunoco gas station, to the three floors of dining room space to feed hundreds of patrons a wide variety of Italian dishes, da Vinci's is sure to please all the taste buds in your group. With a large list of wines and beers, this mainstay has something for every palate.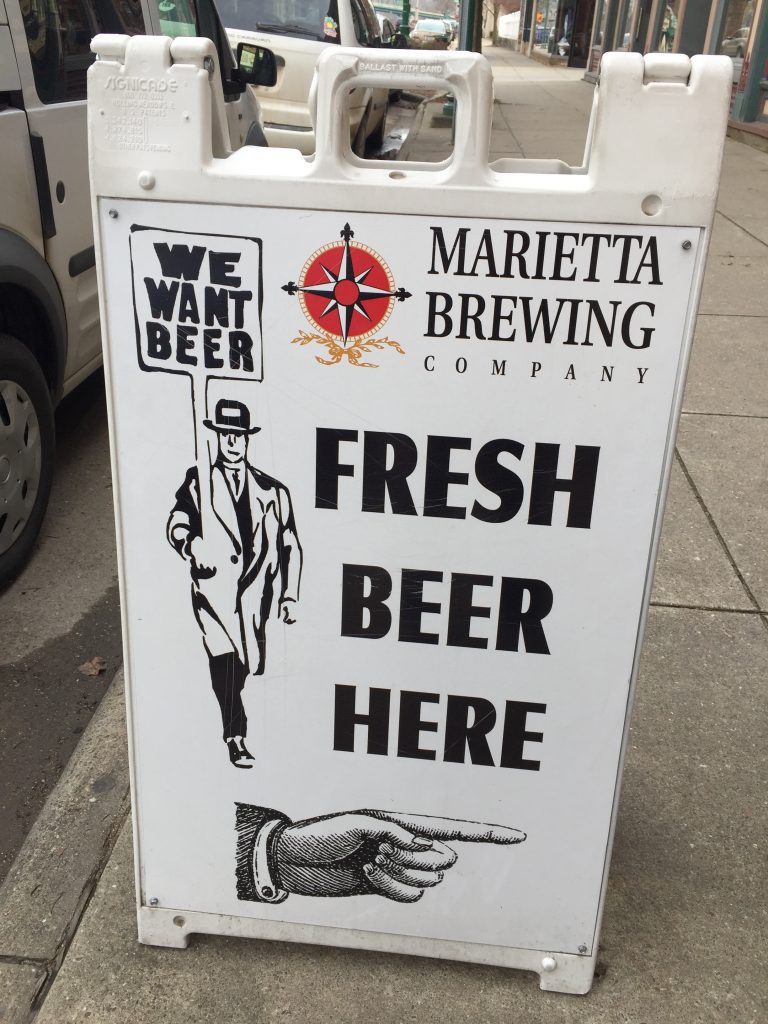 Marietta Brewing Co.: You'll walk right through the two-story brew house to reach the restaurant. Like most places in this historical town, the Brewing Company uses only the freshest local ingredients, including great craft beer. Stop in on a Thursday night for the Live Team Trivia!
Spagnas Italian Restaurant: Enjoy generous helpings of your favorite Italian dish. Ask about their specials, and be sure to order some mouth-watering dessert!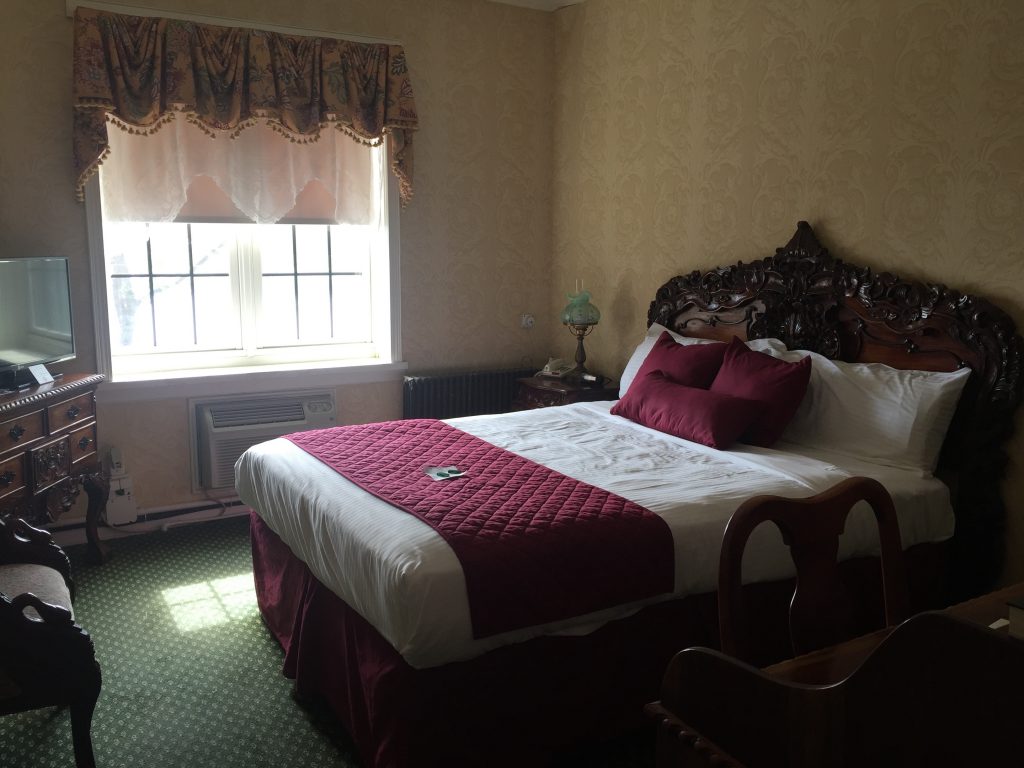 WHERE TO STAY IN MARIETTA, OH
Lafayette Hotel: To really be a part of this historical city, you've got to stay at this historical landmark right on the banks of the Ohio River. The Lafayette Hotel offers 77 uniquely themed rooms that hold interesting artifacts that tell the story of the rich history that makes up Marietta, Ohio.
Plus, if you're interested in hotels that MIGHT be haunted you'll want to stay here. Rumors abound about friendly spirits that roam the halls.
Thank you to Marietta, OH for hosting my stay.
Pin To Pinterest