One place I haven't had a chance to visit yet is Grant County, Indiana, but there are 6 great reasons you and I should visit soon. (Note: It's on my endless list of places to visit within the next year or two. So many fun places, so little time)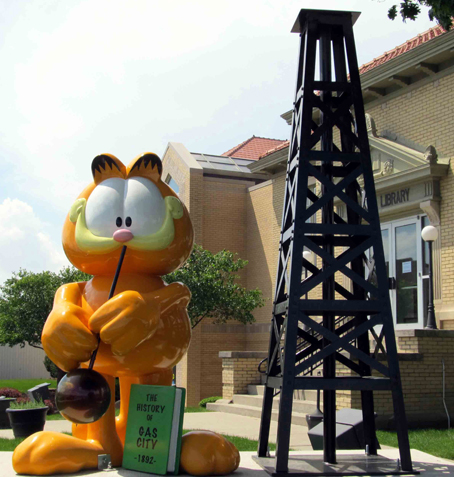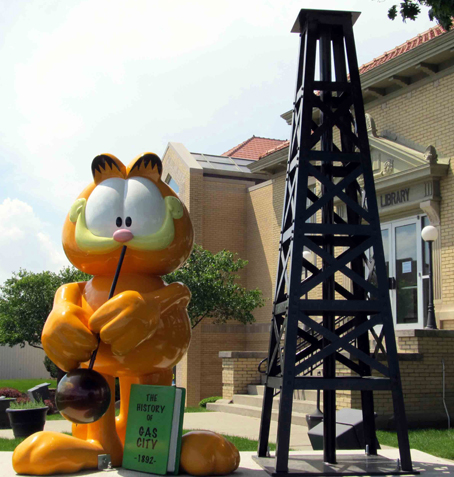 Photo (c)ShowMeGrantCounty.com
Garfield Trail: Yes, Garfield the Cat. There is a trail to find fun statues of everyones favorite, snarky cat. There are 11 different statues spread around Grant County. Make it a fun day out and get a selfie with each one. Jim Davis, creator of the famous comic strip, is from Grant County and they embrace that fact with the Garfield Trail.
Ivanhoes: When I first met someone from Grant County the first thing they said was a visit to Ivanhoes was an absolute must! I haven't confirmed this, but I'm thinking they have the largest selection of sundaes and shakes in the state, if not the U.S. They have 100 sundae options and 100 shake options. If you can think of a combo, I'm pretty sure they have it! Some interesting blends include Berry GRReat (Blueberry shake with frosted flakes, whipped topping and sprinkles), Sticks and Stones (Chocolate shake, pretzels and cookie dough pieces), Happy Birthday (Crushed Oreo's blended into our vanilla shake. Topped with a scoop of hand-dipped strawberry ice cream and a cloud of whipped topping, adorned with a birthday calendar.) If you are in the mood for savory food Ivanhoes serves up salads and sandwiches.
Home of James Dean. Yes, this is where the famous Rebel Without A Cause and East of Eden actor was raised. A rising star whose light still shines on at the James Dean exhibit and James Dean Festival in Fairmount, Indiana. Fans will find a James Dean Trail, gallery, memorial and more.
Cumberland Covered Bridge. I love finding covered bridges and had no idea one was hiding in Grant County, Indiana. The bridge is 181 feet long and crosses the Mississinewa River. Built in 1877 it was washed downstream in a 1913 flood, but was returned to its original foundations. In 1999 it was restored to its original beauty. Definitely worth a stop if you are in the area.
Quilters Hall of Fame. Located in the Maria Webster House, a National Historic Landmark, visitors can see unique quilts, visit the hall of fame and enjoy the architecture and design of a restored Colonial Revival home. Be sure to walk through the gardens if you visit during the summer.
Walkway of Lights. If you are visiting Grant County during the holidays be sure to participate in the Walkway of Lights. The brilliant display is over a mile long and features more than 2.5 MILLION lights. Over 120 individual displays run side by side along the Mississinewa Riverwalk in Matter Park. The Walkway of Lights is one of the longest running and largest light displays in the Midwest.
Pin To Pinterest: