A basic s'more is always a good choice but you can take it up a giant notch by trying one of these delicious s'more dessert recipes.
I love the twists on this classic treat.
From s'more pizza to mug cake to a cookie, these recipes just satisfy the sweet tooth.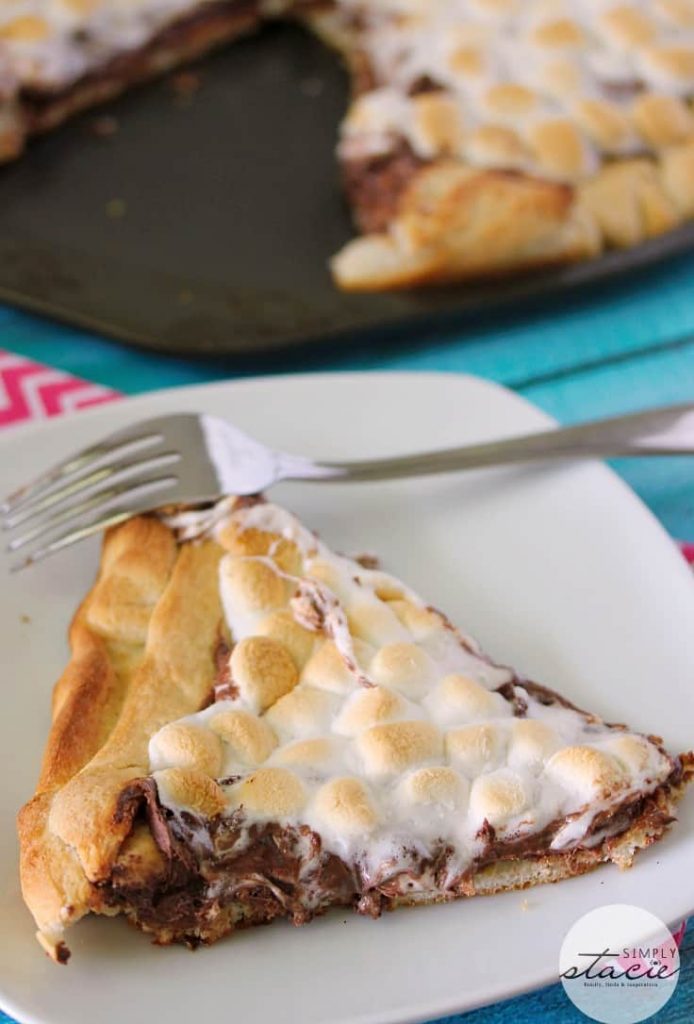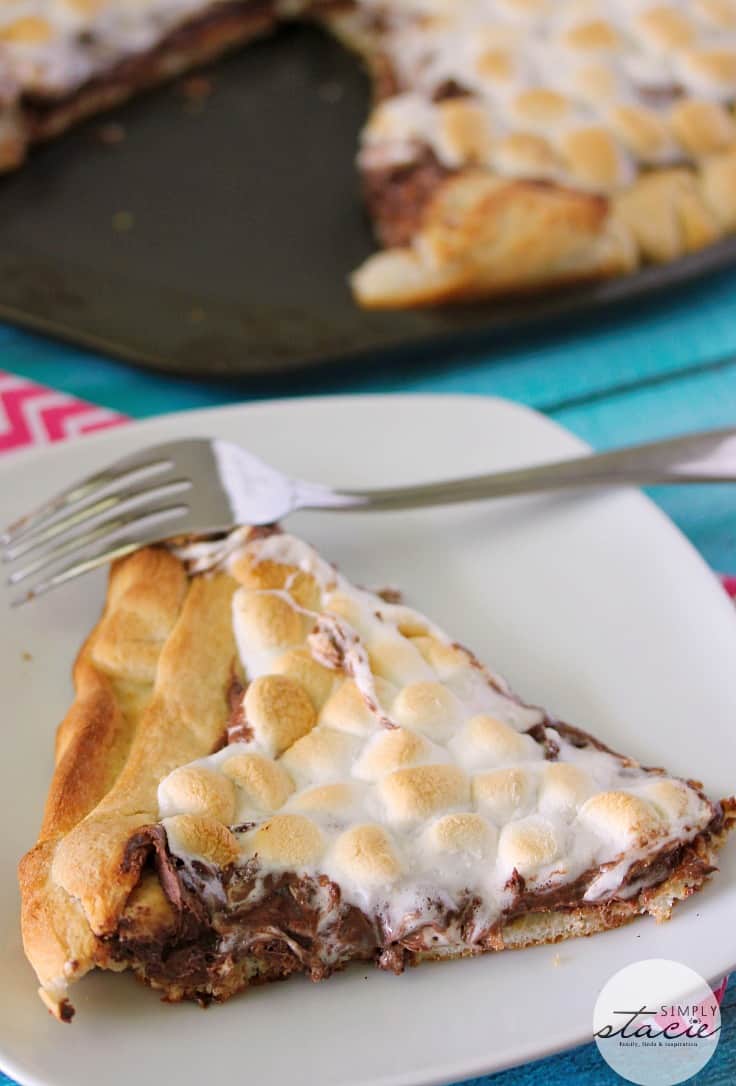 S'mores Pizza by Simply Stacie: Okay, but this s'mores pizza is so good! It's a fun twist on a classic favorite.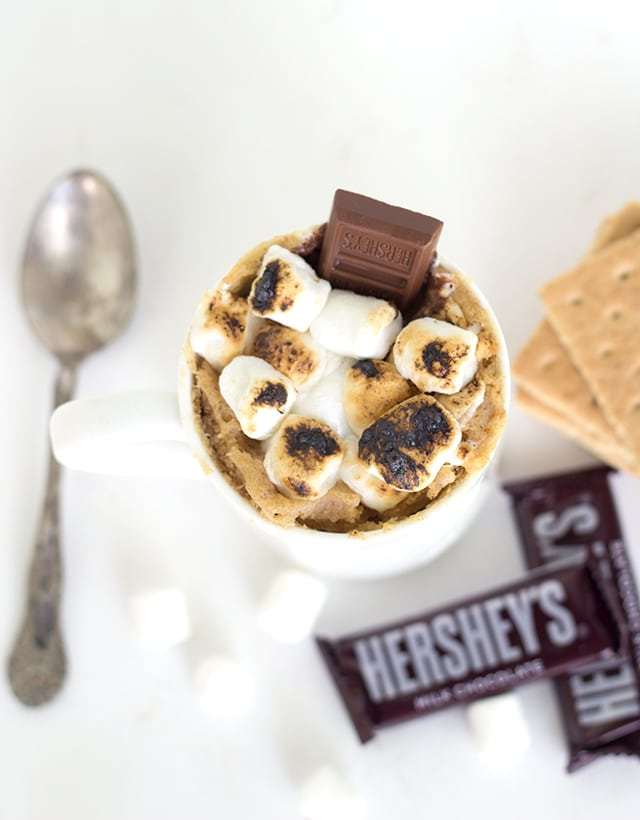 S'mores Mug Cake by Cookie Dough and Oven Mitt: For a quick s'mores treat, this is the perfect recipe! It's as simple as mixing together a few things before popping it in the microwave.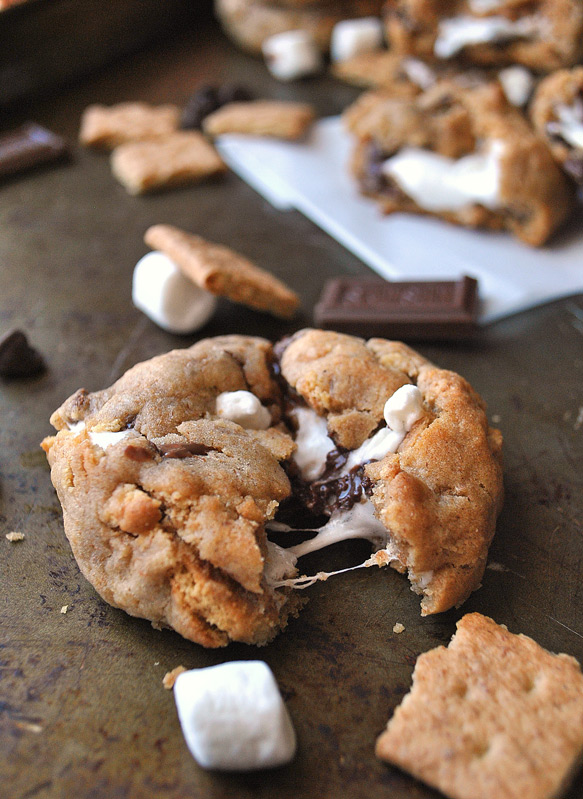 S'mores Stuffed Cookies by A Cookie Named Desire: Not much is better than cookies and s'mores… except when they are combined together. This moist cookie combined with the ooey gooey of a s'more is a treat you can't miss!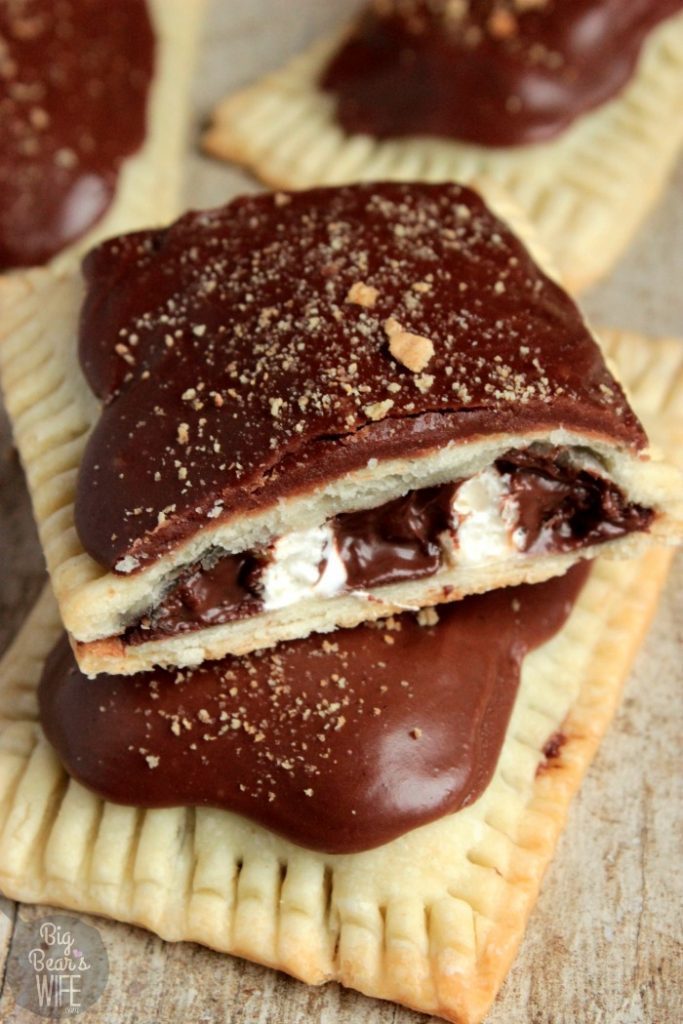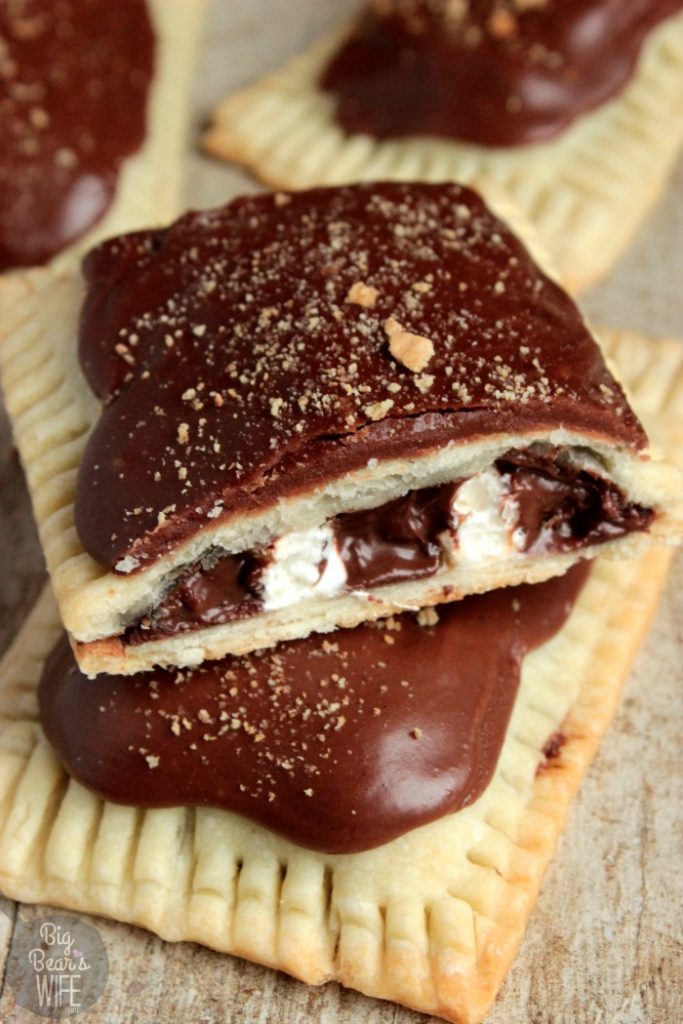 S'mores Poptarts by Big Bears Wife: S'mores poptarts are basically the best thing ever. These homemade ones are so delicious that there is just no way you'll eat store bought ever again!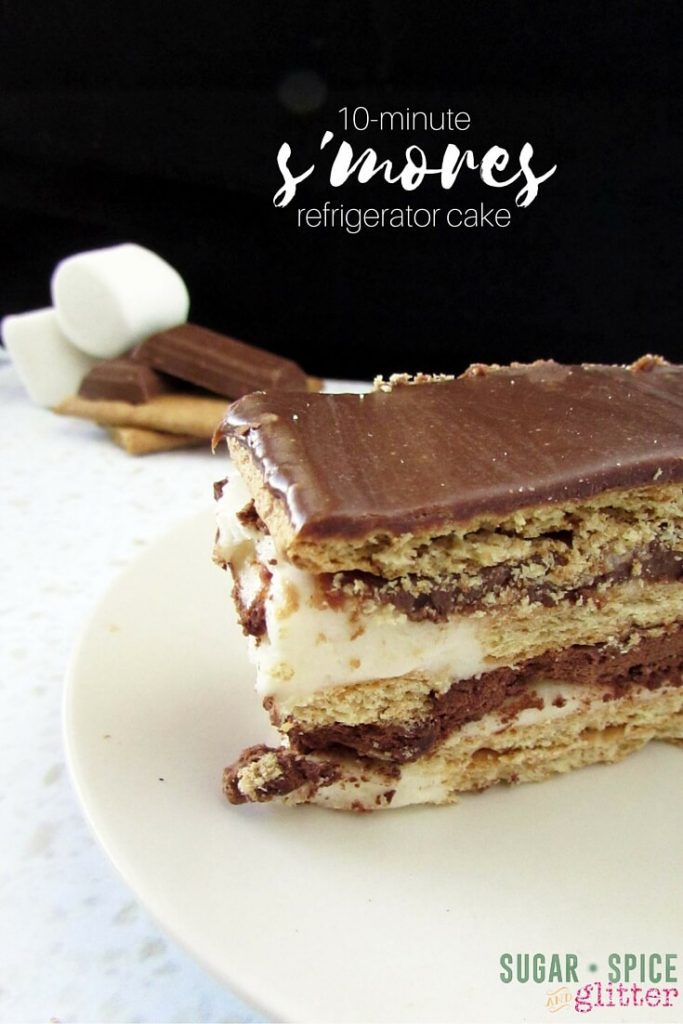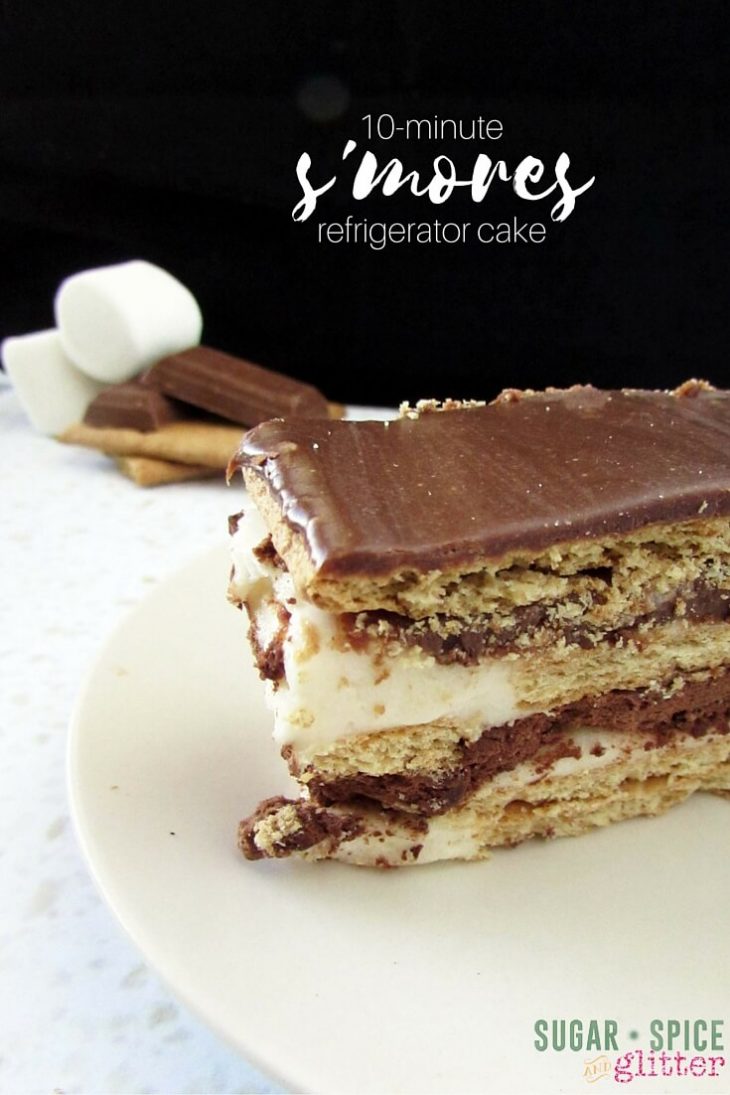 S'mores Refrigerator Cake by Sugar, Spice, and Glitter: Refrigerator cakes are some of my favorites and when you add s'mores to that? Um, YUM. It's basically a party in your mouth.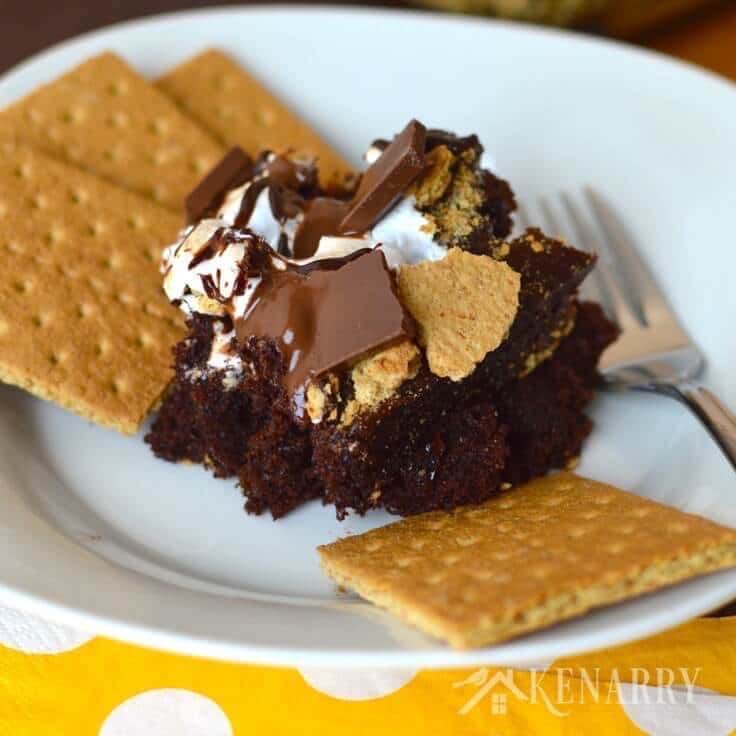 Smore's Chocolate Fudge Cake by Ideas for the Home by Kenarry: My mouth started to water the second I read this recipe. Poking the cake, filling it with chocolate, then topping it with graham cracker and marshmallow fluff? YES. PLEASE.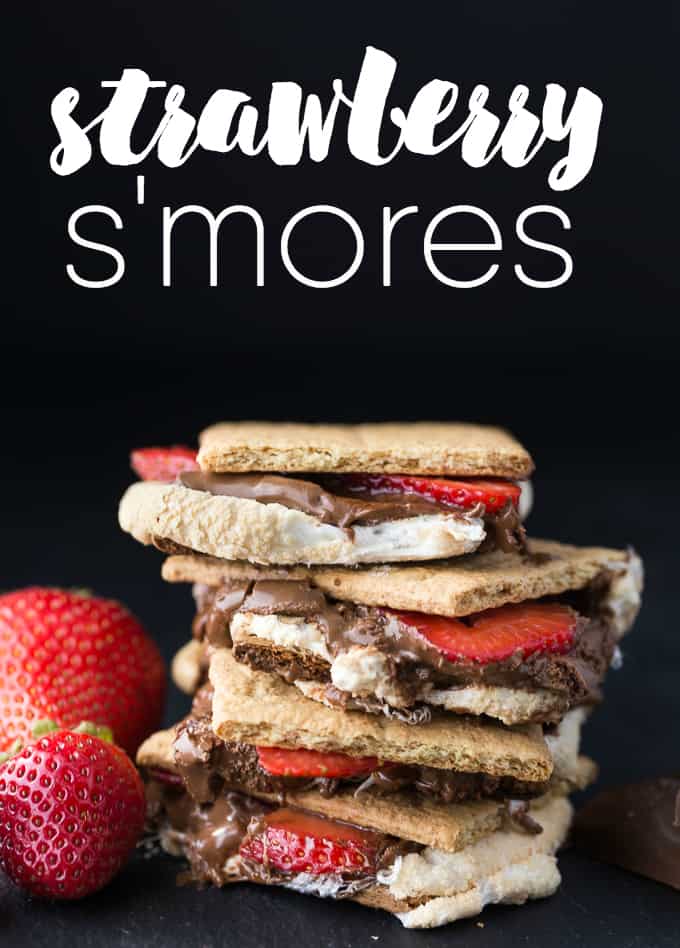 Strawberry S'mores by Simply Stacie: The classic s'mores with some added strawberries is pure perfection. The melted chocolate against strawberries is a flavor combo you don't know you're missing until you try it!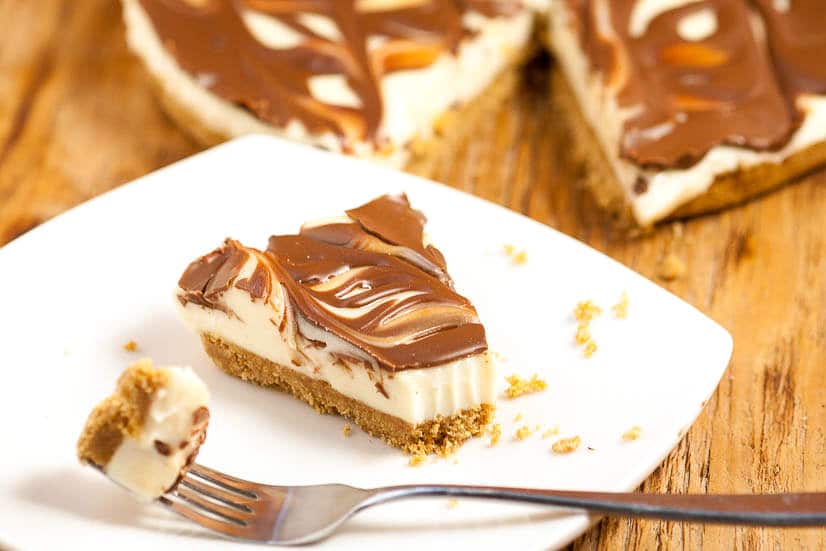 No Bake S'mores Cheesecake by The Gracious Wife: Cheesecake, s'mores, and a no bake? Oh my heavens, yes please!! This is a must try for s'mores fans everywhere.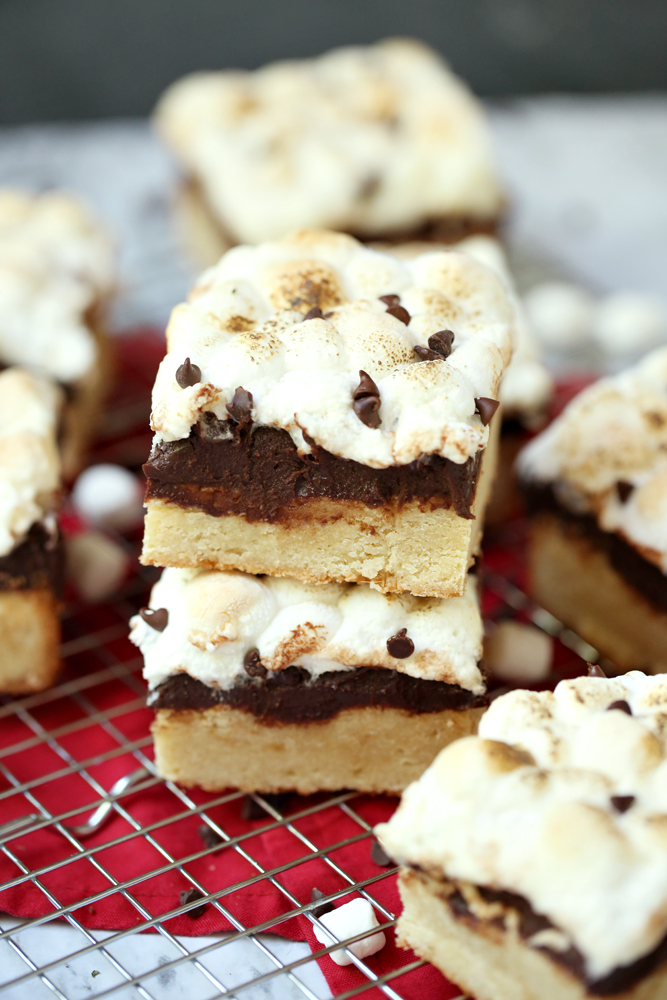 S'mores Blondies Recipe by 5 Minutes for Mom: I love any sort of blondies recipe and this did not disappoint! Another delicious recipe to add to my favorites list.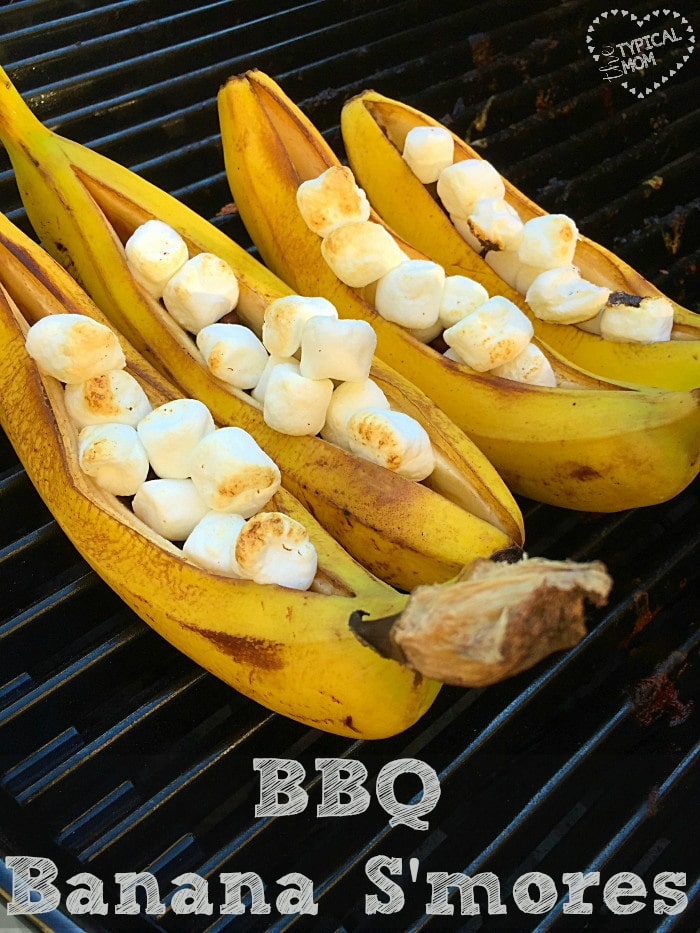 Banana S'mores by The Typical Mom: Even if you're not a banana fan, you can't deny that this looks mighty tasty! Grilled bananas with the delicious s'mores flavors are the perfect summertime treat.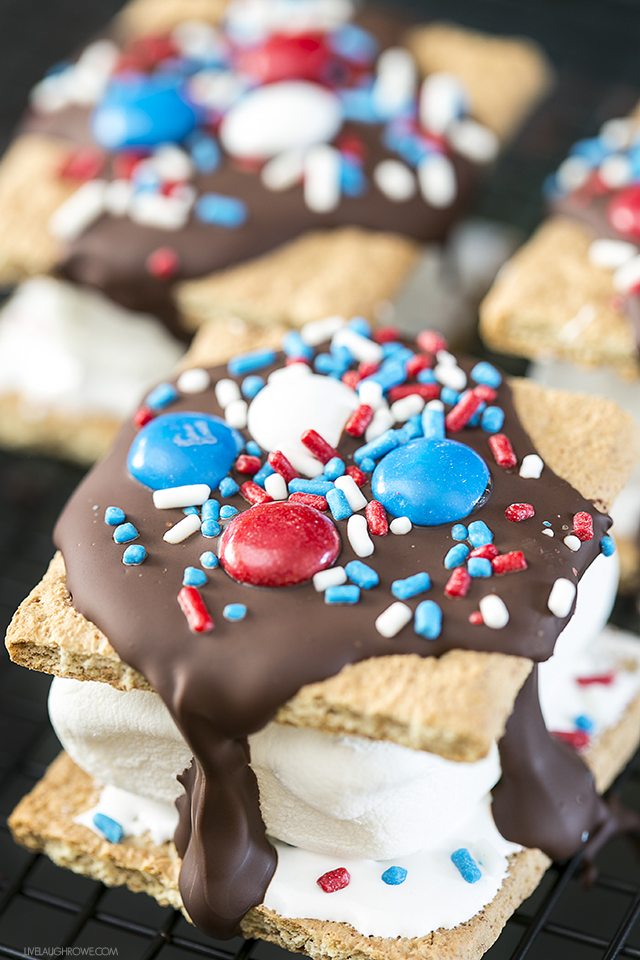 Firework S'mores by Live Laugh Rowe: This may possibly be the best kid friendly treat I've ever had. The perfect s'mores topped with fun sprinkles and candy is one kids will go crazy over. I mean just look at how cute this summertime s'mores treat is!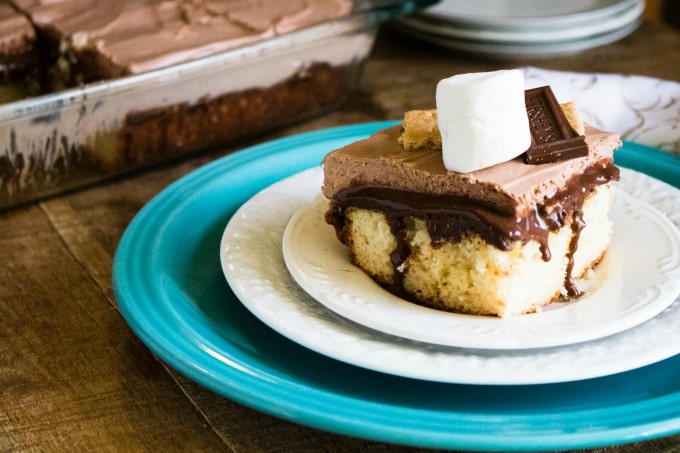 S'mores Poke Cake by My Heavenly Recipes: Another poke cake on the list for good reason. It has the perfect flavors without the richness of the fudge cake. Both deliciousness but this you can eat just a bit more of in one sitting – something we can all appreciate!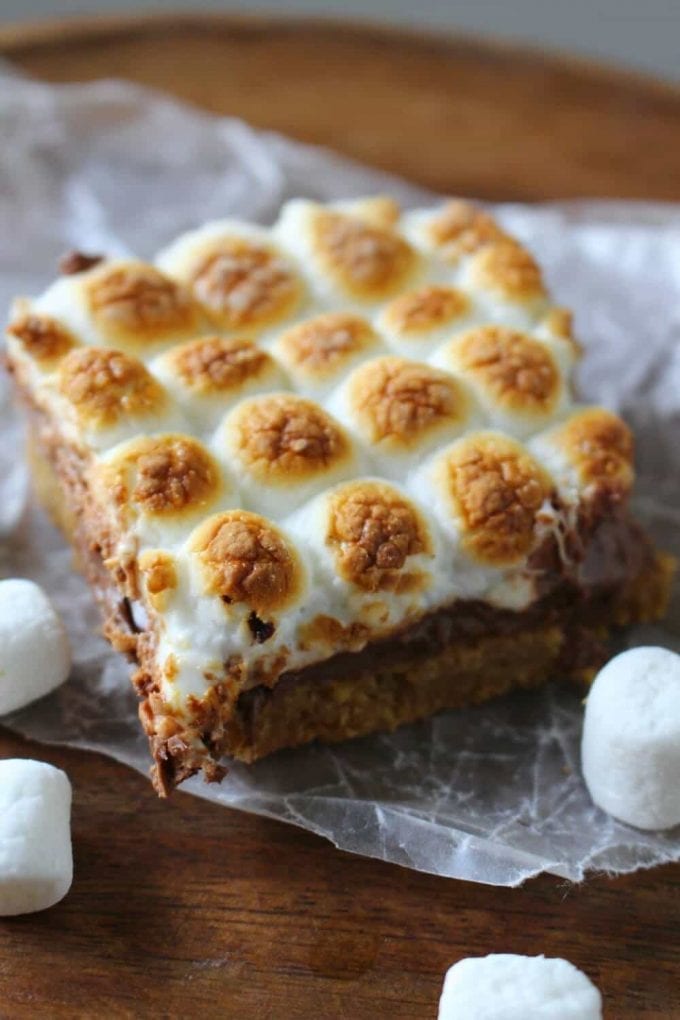 S'more Bars by Princess Pinky Girl: These s'mores bars are a must have! The best flavors come together in an easy to devour form.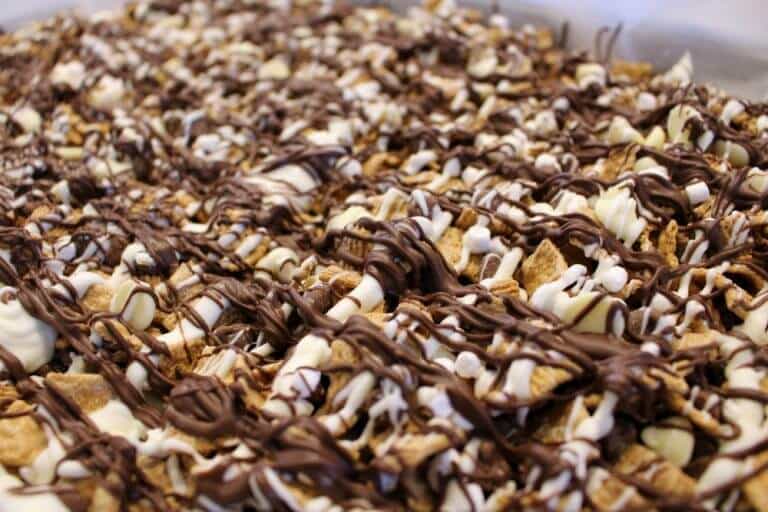 S'mores Snack Mix by Princess Pinky Girl: If you've never had an ooey gooey snack mix, this is a must try. It's so sweet, so satisfying, and the s'mores flavors make it the perfect sweet snack you'll be making again and again.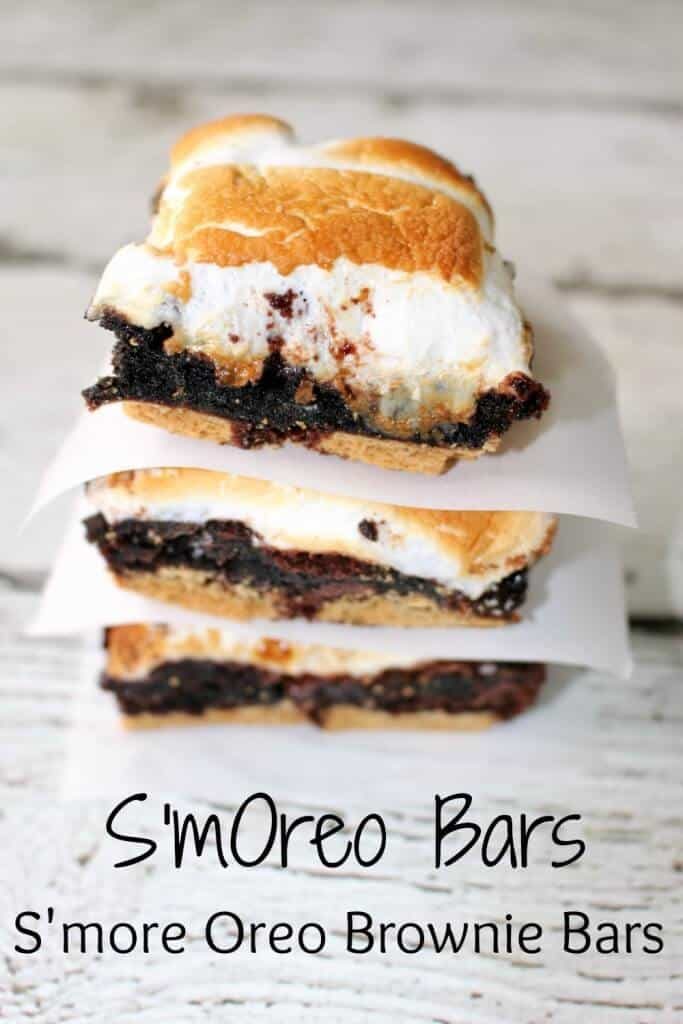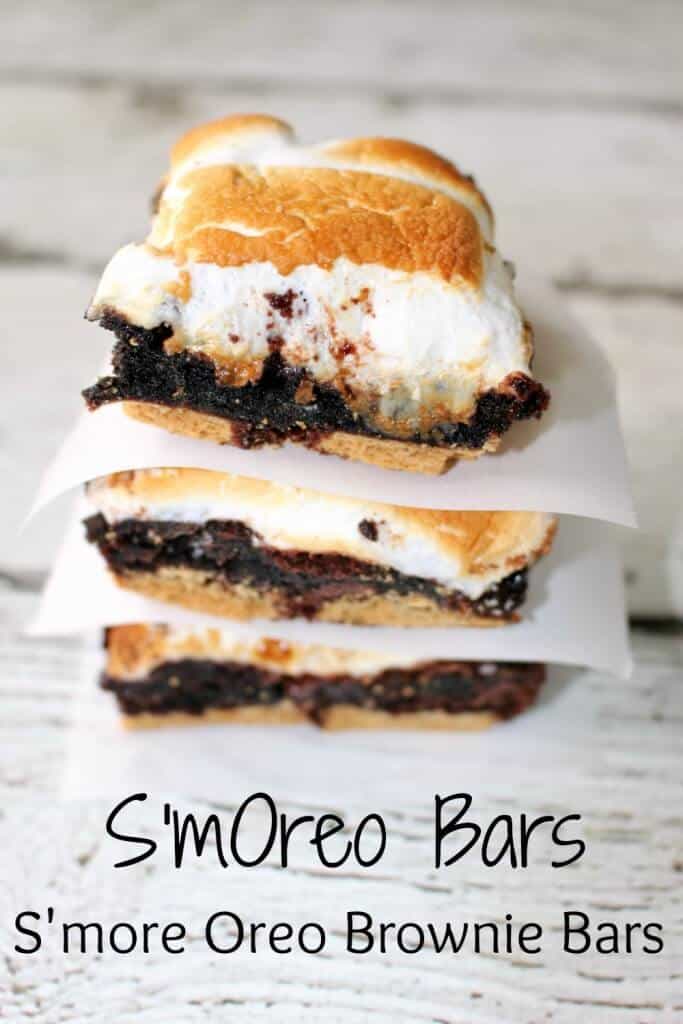 S'mores Oreo Bars by Princess Pinky Girl: S'mores is already good but oreo?! Oh my heavens, just give me the whole pan!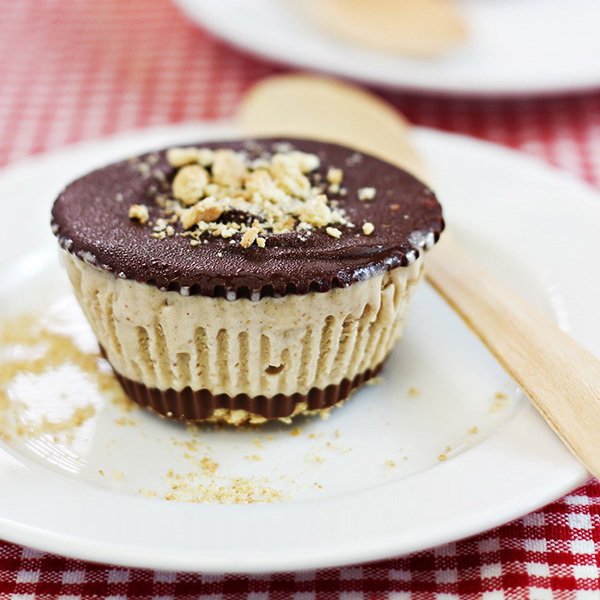 S'mores Ice Cream Cups by Homecooking Memories: These ice cream cups are soooooo yummy! If you love peanut butter cups, you'll love these s'mores flavors in the same form. A true must-have dessert.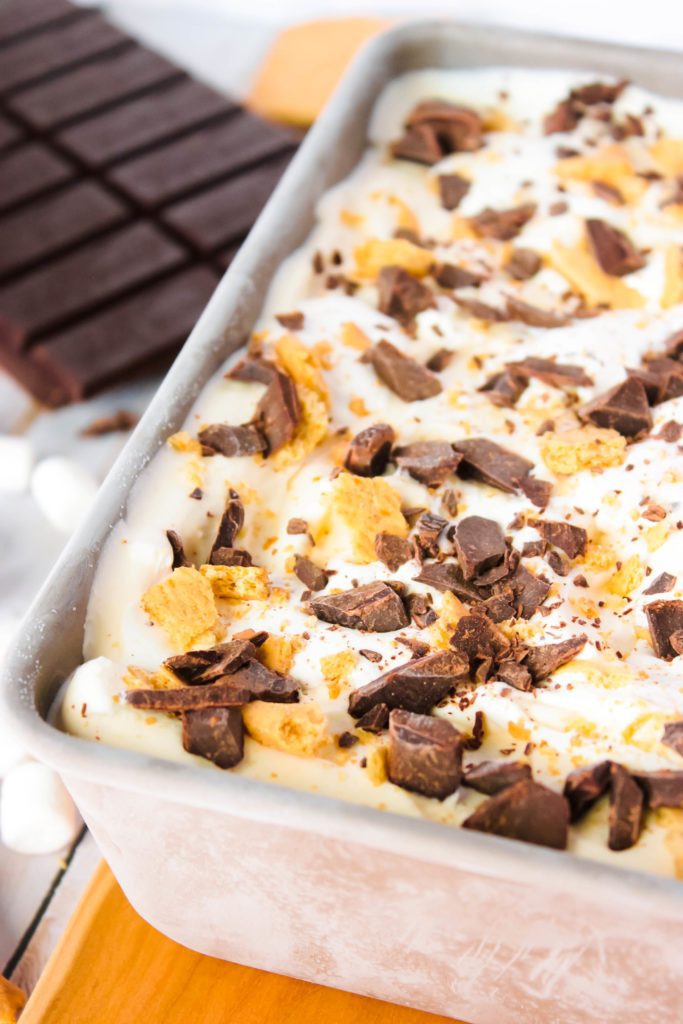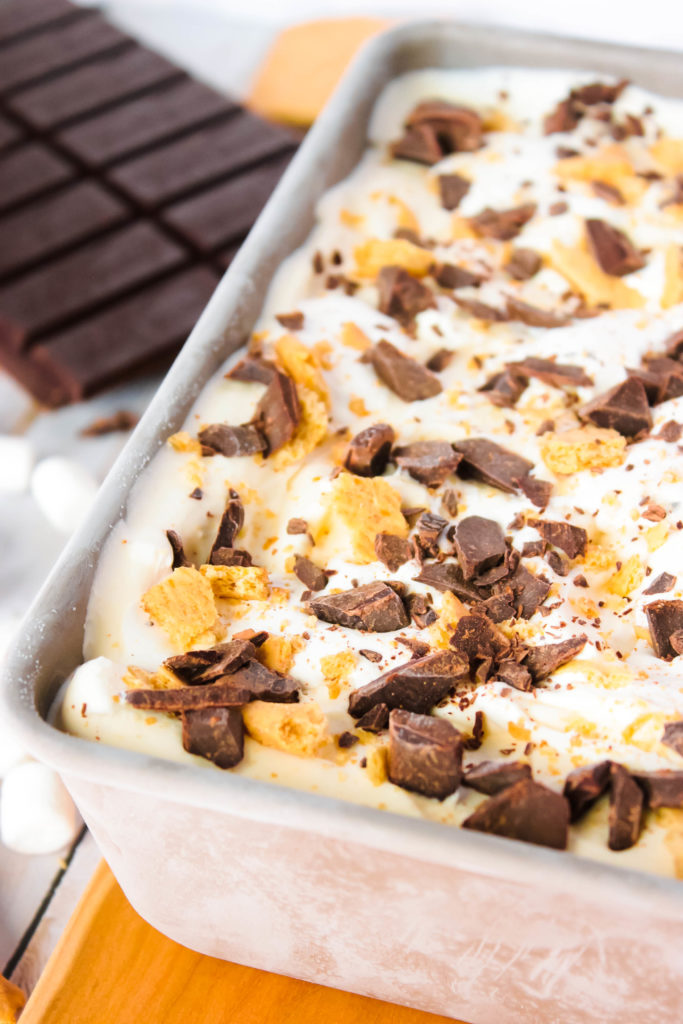 S'mores Ice Cream by Big Bears Wife: S'mores ice cream is one of my favorites and I'm always let down when they go out of season yet again. This homemade recipe is perfection and has made my dreams come true!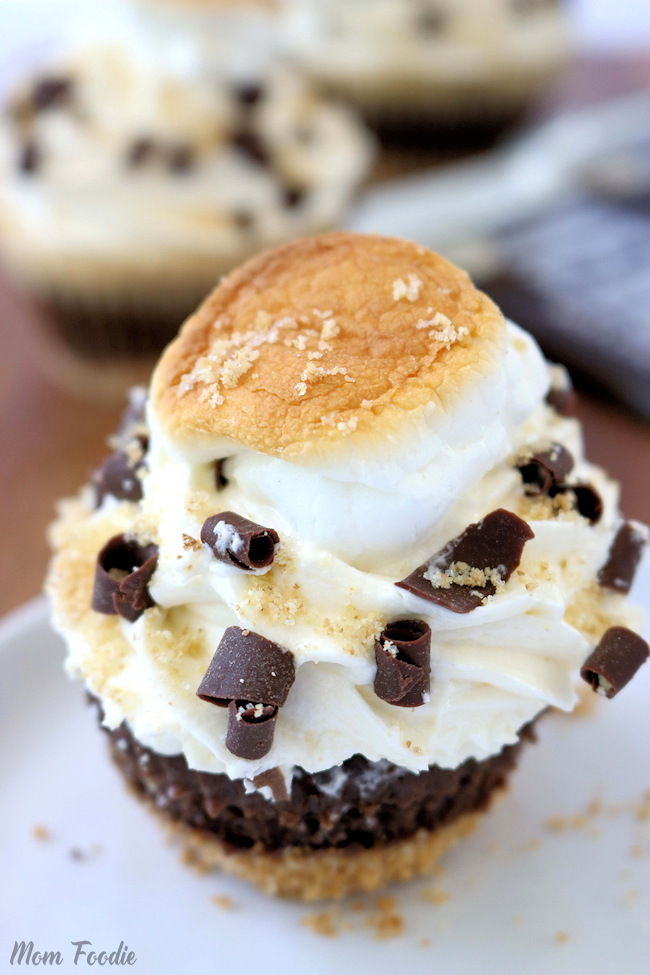 S'mores Cupcakes by Mom Foodie: S'mores in a cupcake is a dessert we all need to have on hand. Cupcakes are already pretty delicious but with these flavors – it will make your entire day.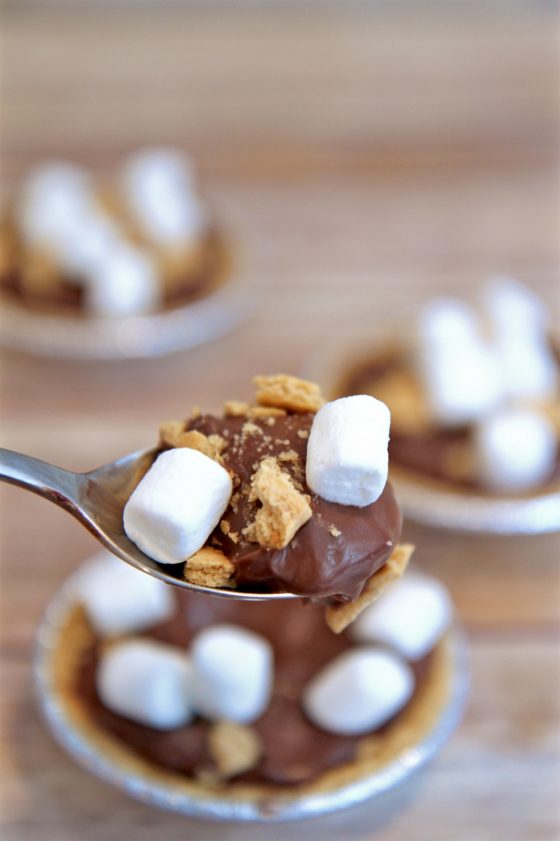 Mini S'mores Pies by Surf and Sunshine: These mini pies are so cute!! Perfect for end of the year classroom party or work party. They're so tasty and everyone will love them. Or you can keep them for yourself and just pretend it's portion control ha!
If you need more camping recipes check these out!
Pin S'more Dessert Recipes To Pinterest: