Looking to visit Greenville, Mississippi? Maybe you're plotting a trip along the Mississippi Delta to soak up the blues and all its fascinating history.
Or maybe you're looking to drink the same water that so many successful authors grew up on in Greenville.
Even if all you're looking for is a mild, dependable climate to enjoy for an indefinite amount of time, I've got the ideal lodging for your visit. It's called The Lofts at 517.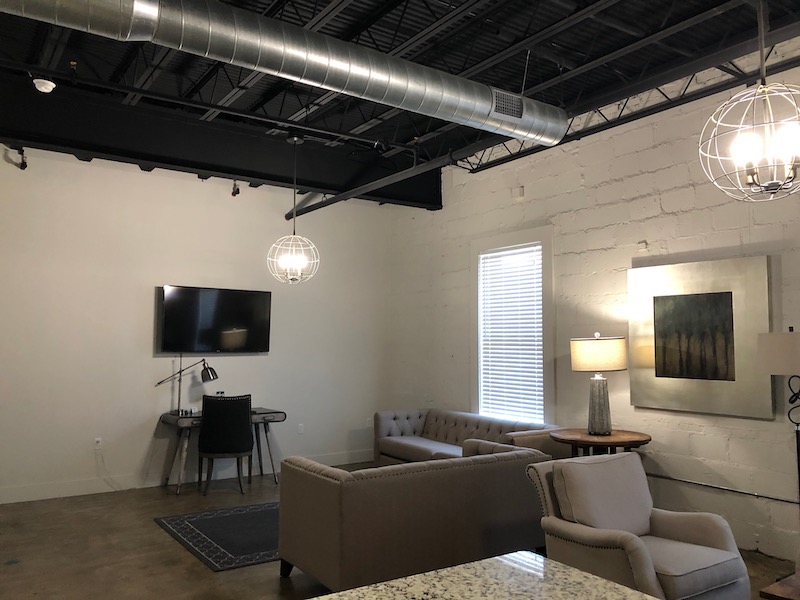 The Lofts at 517
The Lofts at 517 resides in the historic Sears Building in downtown Greenville. The restoration of this site in the midst of the historic district has revitalized the area.
You can't miss The Lofts at 517 sign that is reminiscent of the Sears sign that used to grace this building 50+ years ago.
The Lofts offers both luxury hotel rooms and extended stay apartments. The apartments include a full kitchen, washer and dryer, internet, and free parking inside the first floor of the building.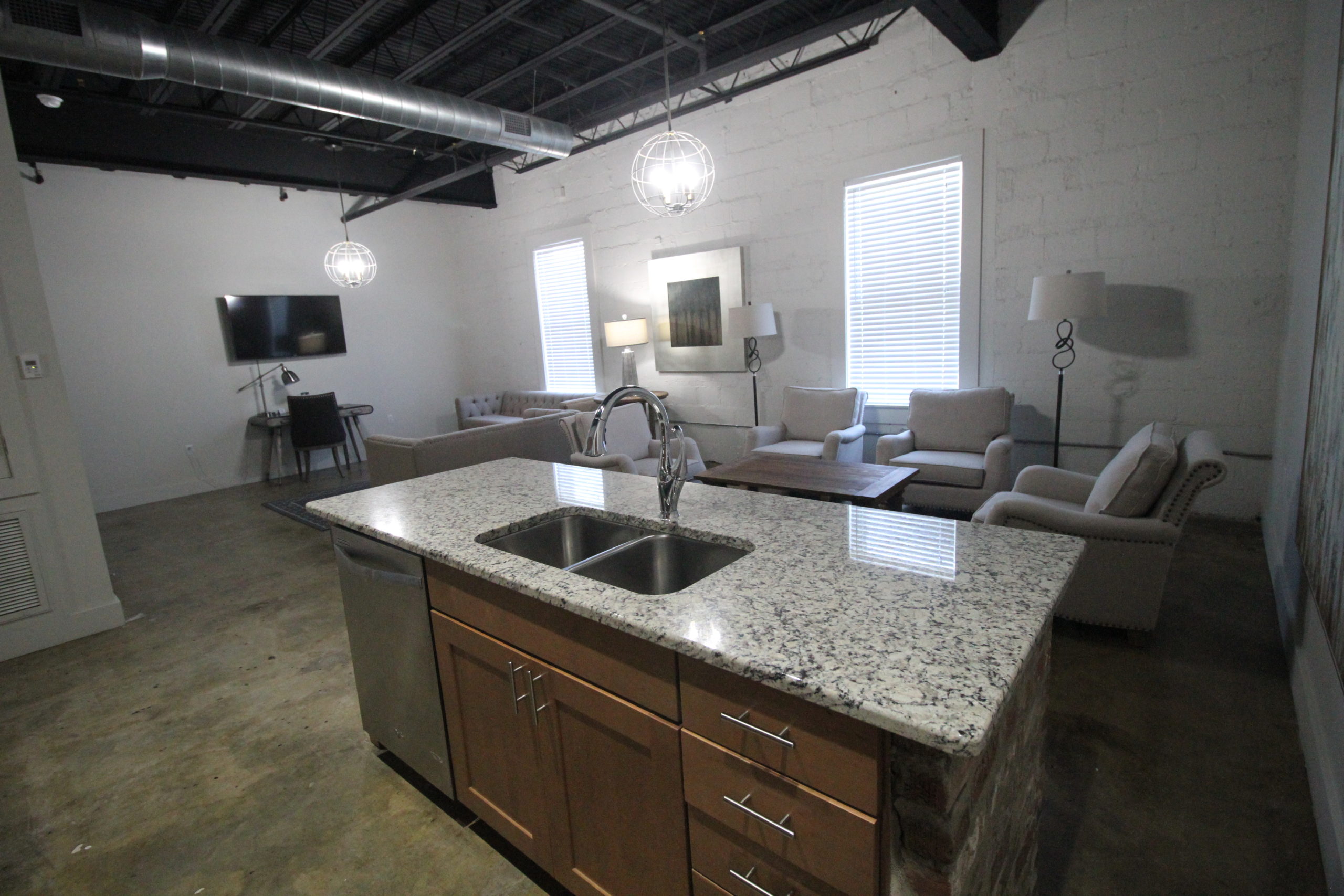 The spacious hotel rooms, like the apartments, boast a modern and appealing decor. You'll also find a washer and dryer set in the hotel rooms.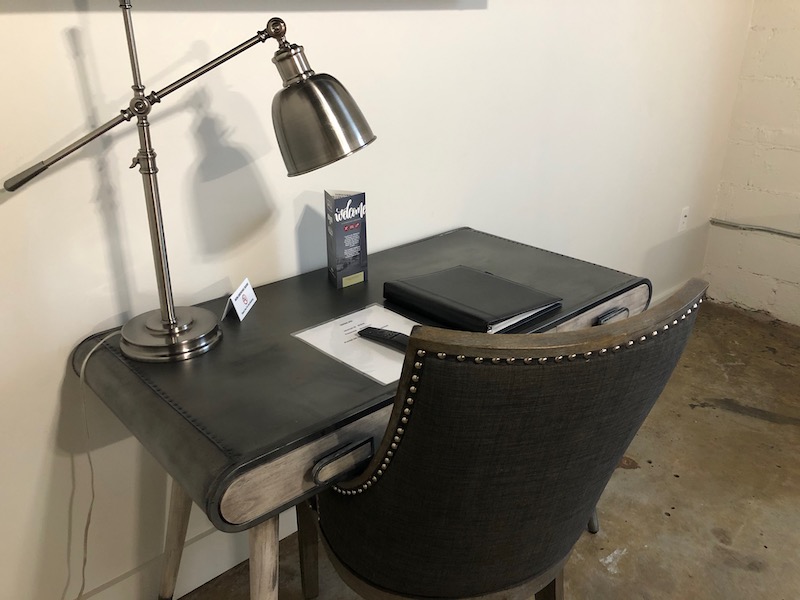 Your stay at The Lofts will be truly unique as it doesn't have the typical feel of a hotel. There is no lobby. Instead, all of the check-in information you'll need comes through email and text message.
The Downtown Grille
Nestled in right next to The Lofts at 517 is The Downtown Grille.
This high-end restaurant offers fresh and local cuisine and an excellent bar. You can choose from dishes that include lamb, shrimp, or salmon.
The steak is cooked to perfection, but tastes even more exquisite when accompanied by something from the bar.
Room service for The Lofts apartments come from the fine foods served at The Downtown Grille.
You can also book their private room, appropriately named the Blues Room, for special events.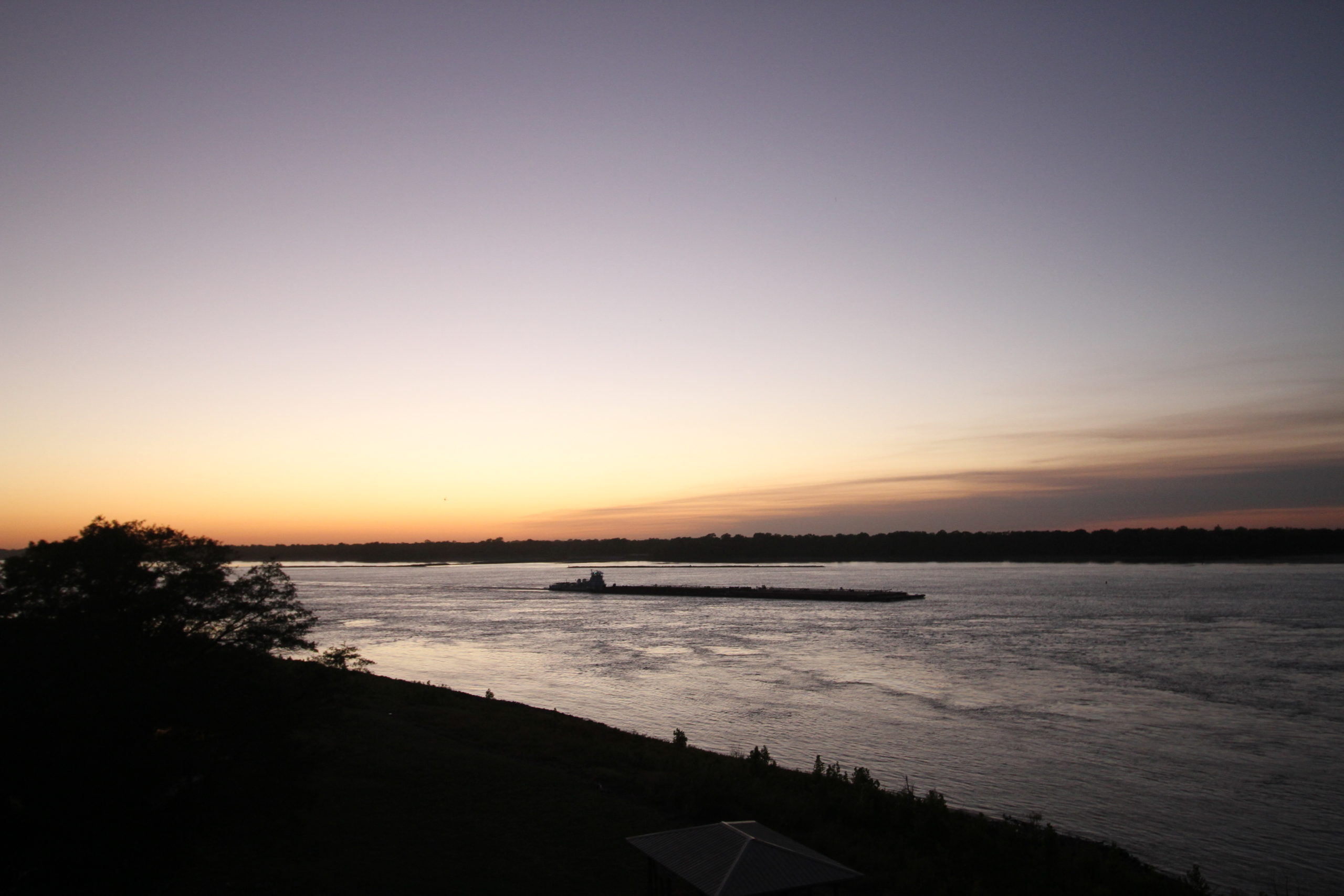 Nearby Things To Do
● The Greenville History Museum – housed in another restored, historical building, the museum does an excellent job of introducing you to Greenville. You'll walk through significant events that made Greenville what it is today, including the 1927 flood.
● Greenville Writer's Exhibit – Inside the William Alexander Percy Memorial Library is this exhibit honoring Greenville's rich literary heritage.
● The Mississippi Blues Trail – Take an unforgettable journey through the history of the music that made America: the blues. Several Blues Trail markers are nearby The Lofts.
● Birthplace of Kermit the Frog – This quaint museum celebrates the life of the Muppets creator, Jim Henson, and his favorite frog.
The Lofts at 517 offers a comfortable and luxurious stay while you visit Greenville and its surrounding towns.
After a day full of blues music, gambling, and dining,
The Lofts will welcome you in for a peaceful stay and a restful night's sleep.
Pin The Lofts at 517 to Pinterest