Did you know that you could find Amish in Indiana? It's true!
Just a short drive from Fort Wayne, Indiana you'll find the quaint Amish community of Grabill, Indiana.
The small town is a great place full of unique Amish shops, tasty food, enjoyable events and definitely worth visiting.
Plan to take a day trip to Grabill, Indiana to enjoy a slower pace of life. It's important to note that you'll want to visit Grabill Monday-Saturday as the town shops and restaurants are closed on Sunday.
THINGS TO DO IN GRABILL, INDIANA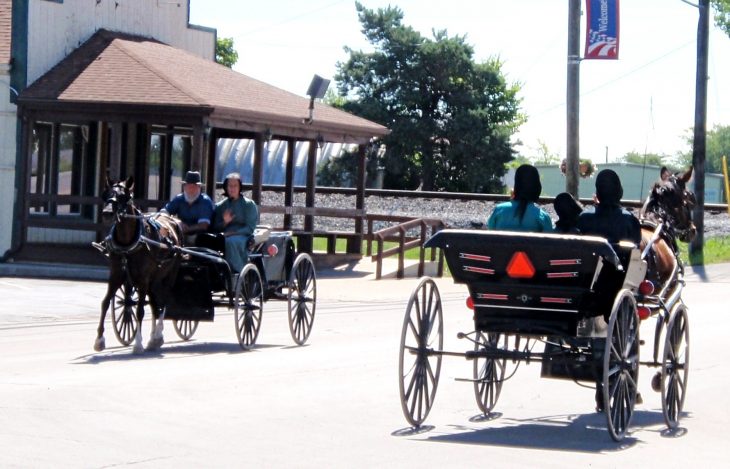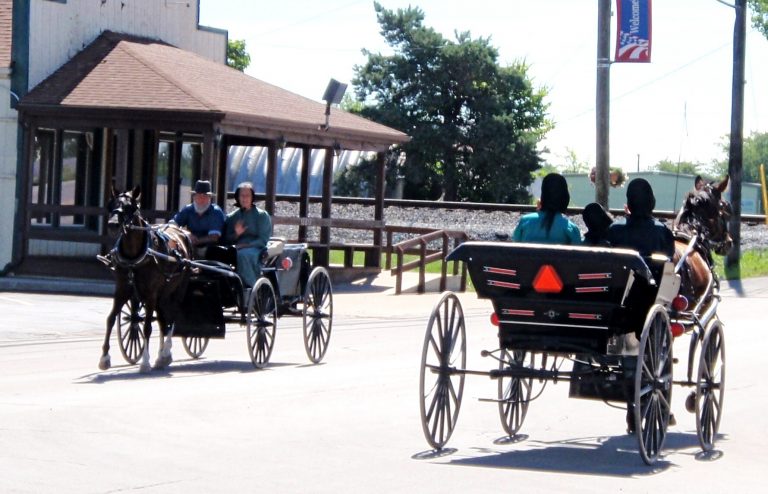 GRABILL INDIANA SHOPS & TOURIST ATTRACTIONS
Full of old-fashioned soda, barrel candy and so much more. A must visit on your trip to Grabill. (Main Street)
This is the one place I'm always happy to return to again and again.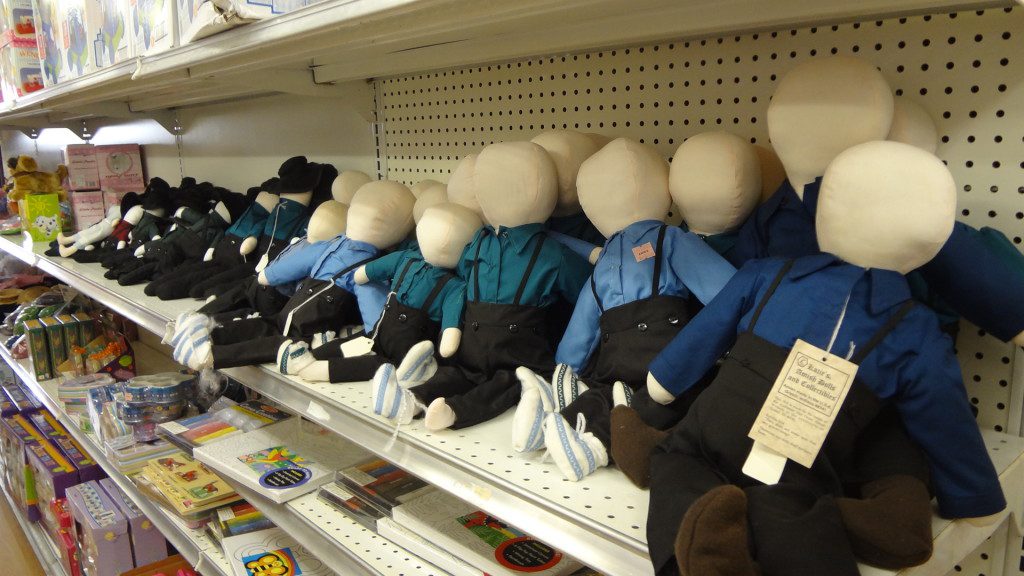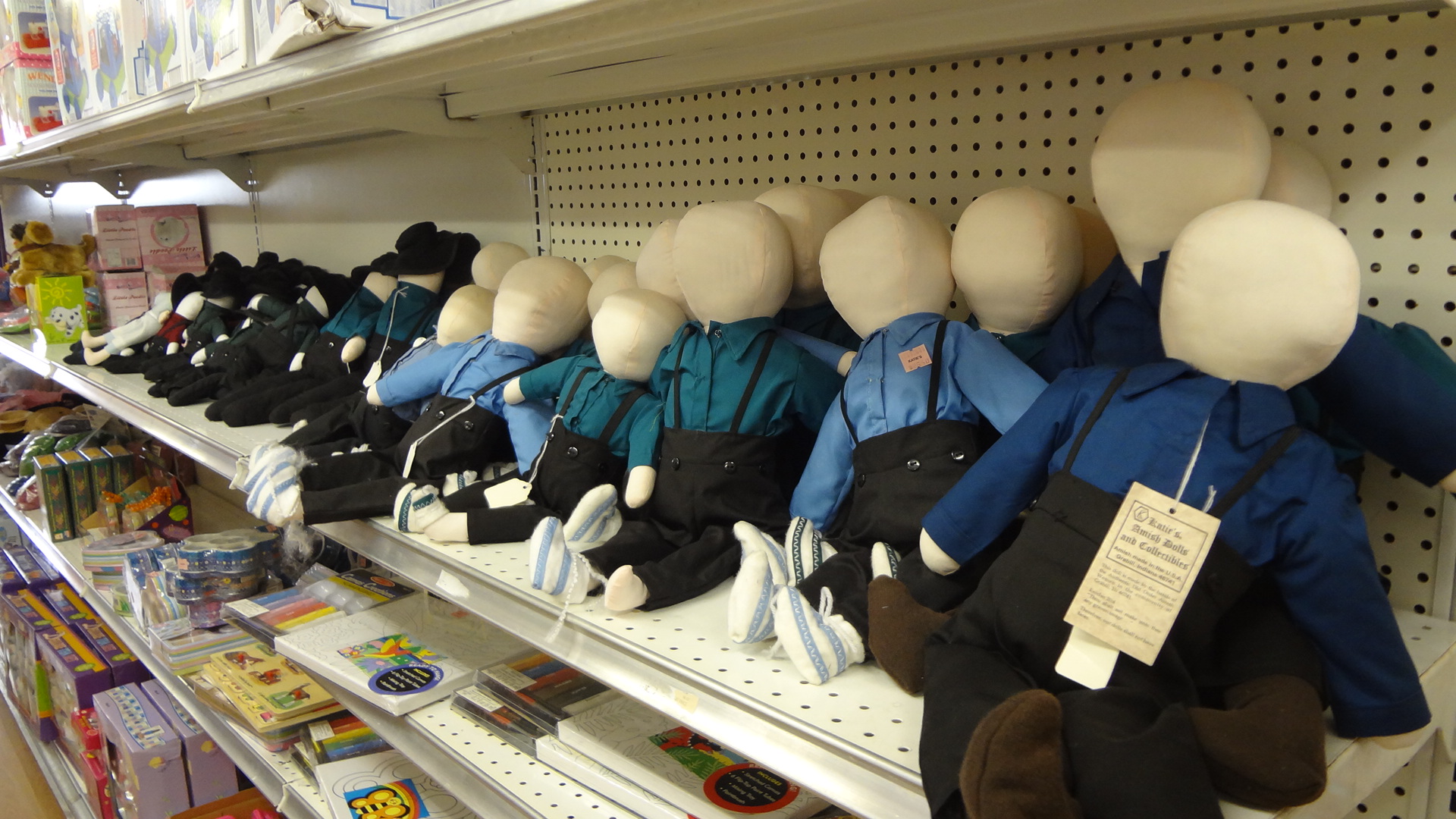 150 different vendors spread over two floors make up this indoor mall. Everything from antiques to a local candle shop and everything in between can be found.
Plan on spending, at a minimum, an hour at this store. Although, if you really love to shop you may want to plan closer to two or three. (Main street)
A great selection of items used by the Amish population plus a Dutch Auction table. A great store for guys to visit.
You never know what you'll find. (across the street from Souder & Sons General Store)
Metaphysical Bookstore and Gift Shop located one block south of the Country Shops. Catalpa offers a unique selection of gifts, books, and music.

Katies
Amish furniture, quilts, canned goods, dolls and so much more. (corner of Schwartz & Witmer Rds)
Bulk Amish food store with baked goods there is also an outside flea market during the summer months (located behind Save-A-Lot)
Church Shoppes
Just a short drive from Grabill the Church shops are located on the St. Joseph river in Leo.
Harlan Haus Antiques
If you are on the hunt for antique be sure to stop by Harlan Haus Antiques in Harlan, Indiana. A 5-minute drive from Grabill Indiana Amish country.
PLACES TO EAT & POPULAR RESTAURANTS IN GRABILL, INDIANA

Coffee Cabin Cafe
Offering lunch and specialty coffees and teas. Located in the cabin behind the Country Shop Antique Mall.
Grabill Country Store
Offers a hot food buffet served Amish style.
Grabill Inn
Full service sit down restaurant. 13706 Fairview Dr, Grabill, Indiana
Nolt's Amish Restaurant
Only open on Friday and Saturday. Be sure to check the hours. This is one place in town that you can take an Amish buggy ride.
FARM MARKETS IN GRABILL, INDIANA
Old-Time Market
Located in front of Grabill Country Sales bulk food store. Held on Saturdays May through September
Schmucker's Amish Farm Market
Located on Doty Rd just south of State Rd 37. Offers fresh produce, Amish cheese and butter, bulk food, flowers, seeds and more.
Lengacher's Amish Produce & Meats
Antwerp Rd between Roth and Page roads. Seasonal produce, garden supplies, meat processing and more.
ANNUAL EVENTS IN GRABILL, INDIANA
JULY: Freedom Fireworks Festival in Leo, IN
SEPTEMBER: Grabill Country Fair
SEPTEMBER: Road Apple Cruise In, a great event for cruise in enthusiasts
What Else Is There To Do Near Grabill, Indiana? It's a short drive to Fort Wayne with lots to do!
It's a short 30 minute drive from downtown Fort Wayne to the heart of amish country.
Use Fort Wayne as a weekend destination with a visit to the quaint town of Grabill as a day trip. Fort Wayne offers a number of hotels with indoor pool and/or outdoor pool, making it a perfect place for families to stay. There are also luxury hotels if you want to indulge.
Enjoy an entire weekend of family fun!
Visit the Fort Wayne Children's Zoo
Discover Fort Wayne's Foodie Side (there are so many great places to eat!)
Visit the tropical gardens and botanical gardens
Finish your visit with a trip to DeBrand chocolate for some taste testing.
Attend the Annual Vera Bradley Outlet Sale
There are more tips for attending the Vera Bradley Outlet Sale here
***PIN THINGS TO DO IN GRABILL INDIANA TO PINTEREST***