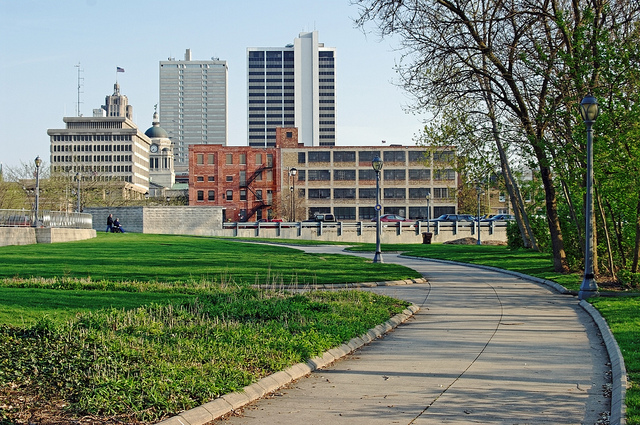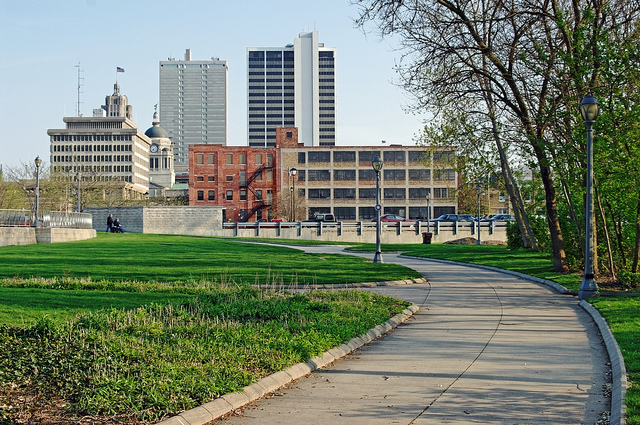 (c)VisitFortWayne
Looking for someplace fun to spend the weekend? How about a trip to Fort Wayne, IN? You will be surprised by how much there is to see and do in the area. I recently spent a few days in Fort Wayne and I'm already looking forward to going back and exploring more.
I took a little arts and culture tour of the area as well as a visit to the ball park and Grabill, a small Amish community just outside of Fort Wayne. I was surprised at just how many cultural opportunities awaited me in this northern Indiana town.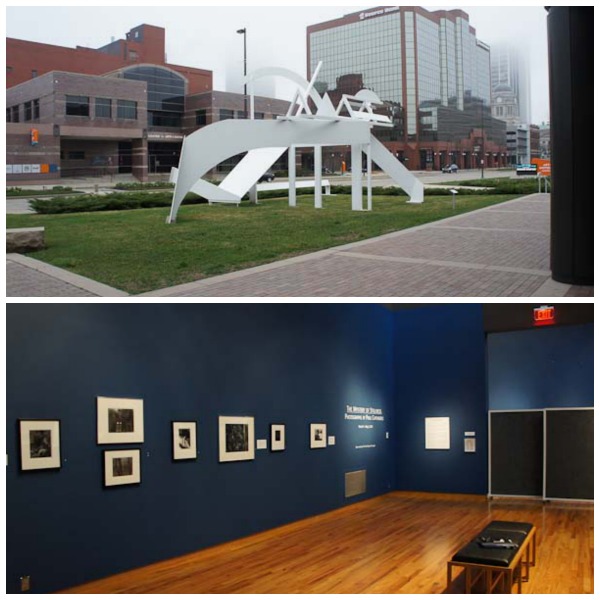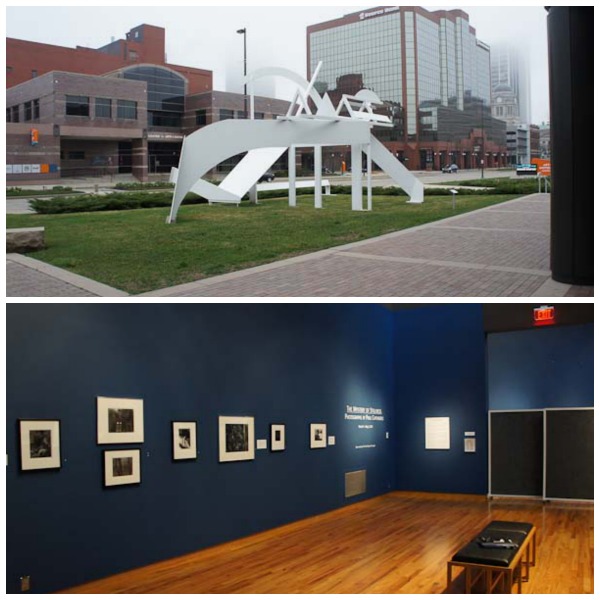 The Museum of Art was my first stop and they have lovely, lovely galleries to appease the artist in all of us. This summer they are hosting a Chihuly exhibit. If you've never been lucky enough to see Chihuly up close and personal I highly recommend checking it out. The work is amazing! The Museum of Art also has a wonderful art library (that is open to the public and free to use) and a print and drawing center. The photographer in me loved the print images in the center.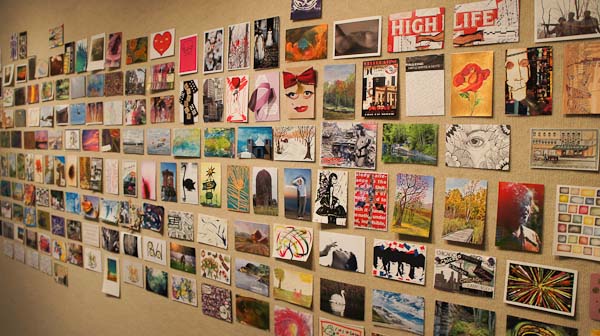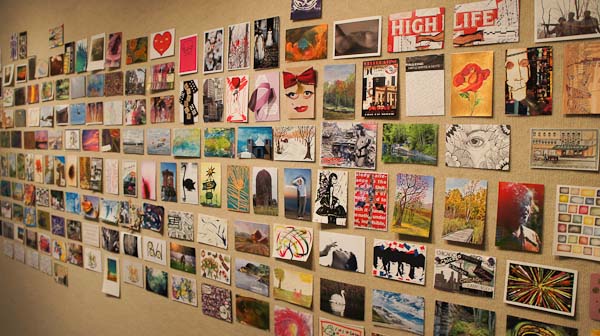 Across the street from the Museum of Art sits ArtLink. ArtLink showcases a gallery of art by emerging and mid-career artists and also provides educational programs for the community. During my visit there was a Postcard show and sale in progress. This was a great exhibit and fundraiser. Hand drawn and hand crafted postcards had been sent in from all across the country and placed on display. Then, in mid-April, they were sold during an evening event with all the proceeds benefiting Artlink's exhibitions.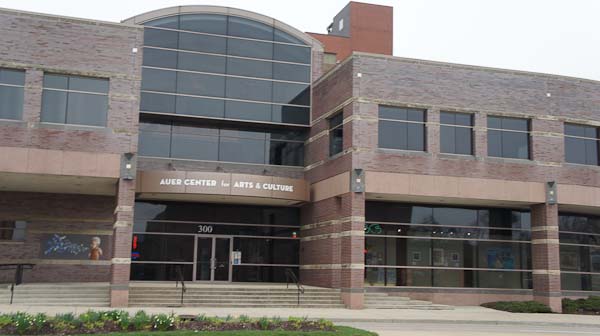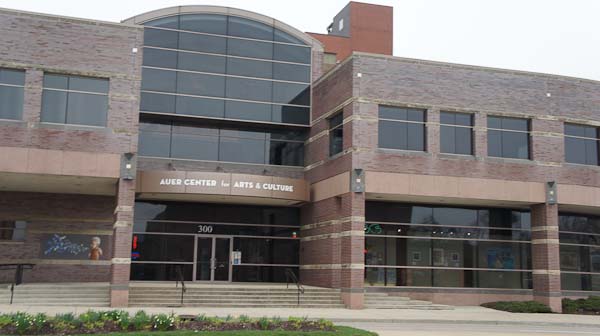 ArtLink is housed in the Auer Center for Arts & Culture building. I had the opportunity to take a tour while I was there. In addition to ArtLink the building has ballet studios, art classes and a delicious bakery and cafe. It will soon have a Black Box Theater right next to the building for small theater productions. Arts United is also housed in the building and is a non-profit organization whose goal is to make sure that the arts are accessible and affordable for all. Gotta love a town that makes art a priority!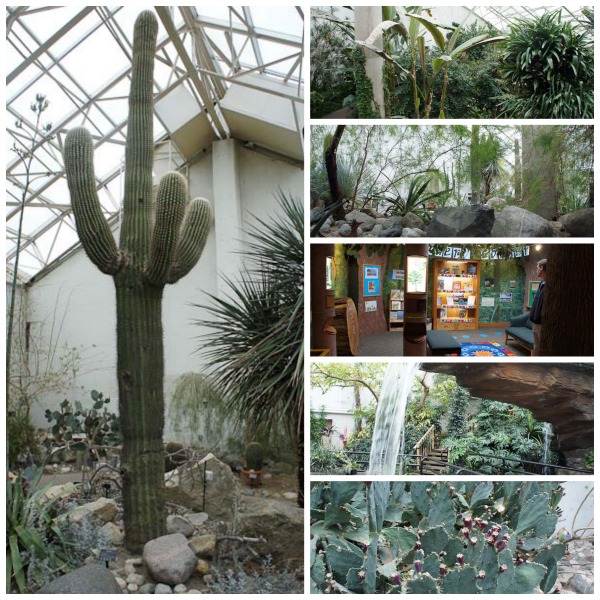 After browsing so many wonderful works of Art I made my way over to the Botanical Gardens. I love visiting places like this when I vacation, but it is one of Em's least favorite things to do so I seldom get to go. This trip, however, I was sans Em so I made the gardens a priority. The gardens are gorgeous. I loved the desert room. I've never really spent any time in the desert so it was great to see all the different cacti. There is also a nice children's corner so if you need to bribe the little ones to go you can use the talking tree to your benefit.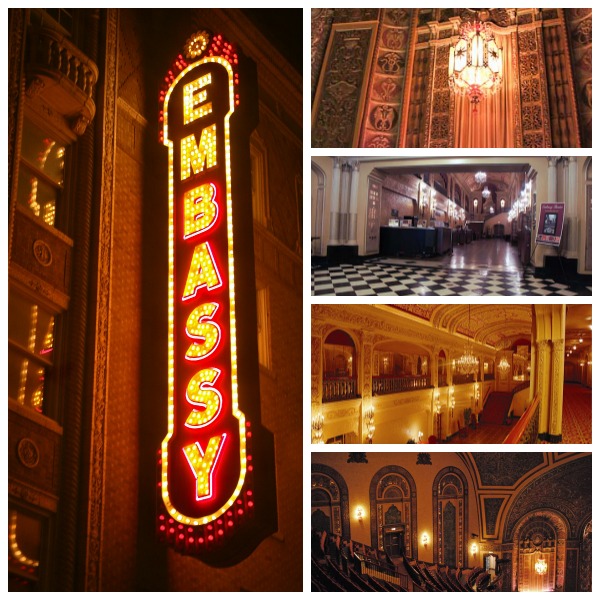 The last stop on my mini art and culture tour was to the Embassy Theater. It's probably not fair to the other places to say the best was saved for last, but the Embassy was one of those mind-blowing, jaw dropping visits that gobsmacked me right up side the head. I'm in my 40's folks, I've seen a lot so it takes quite a bit to surprise me, but the Embassy did just that. From the outside, it looks like any other building. Nothing too special about it except maybe the Embassy sign. However, once I stepped past the ticket booth area it was like I was transported to another place and time. I don't even think I have the words to describe it. Think red velvet, gold glitz, the 1940s, or 50's style theater. Think big chandeliers, beautifully artfully designed ceilings and an amazing stage (that I got to stand on–it was all I could do to not break out in song and dance…it was tough to keep some professionalism in me–lol). I had a behind the scenes tour that was amazing. When I go back to Fort Wayne I will definitely be adding another stop to the Embassy to my list. If you have a love of architecture and great buildings you have to see this place!
My art and culture craving was definitely satisfied in Fort Wayne. If you have the time I really recommend adding them to your weekend road trip list. I don't think you'll be disappointed. More on Fort Wayne coming soon including some great restaurants to visit so stay tuned.
Note: I was visiting Fort Wayne as a guest of Visit Fort Wayne The Official Destination Marketing Organization for Fort Wayne and Allen County, Indiana. Tours to the above mentioned attractions were arranged by them. All thoughts and opinions are my own. 
What Else Is There To Do In Fort Wayne?
Find Your Roots at the Genealogy Center
Enjoy an entire weekend of family fun! 
Discover Fort Wayne's Foodie Side (there are so many great places to eat!)
Swing over to Grabill, an Amish community (A stop at the Grabill Store is a must)
Finish your visit with a trip to DeBrand chocolate for some taste testing.
Attend the Annual Vera Bradley Outlet Sale
There are more tips for attending the Vera Bradley Outlet Sale here