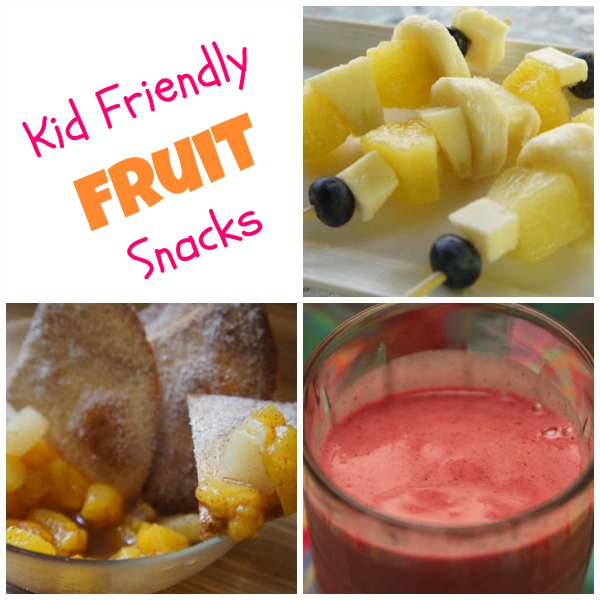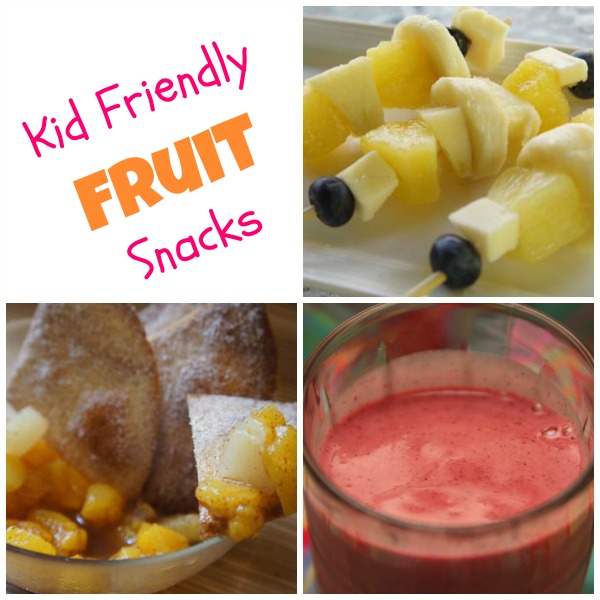 When my kids were younger they spent a lot of time playing outside and seldom wanted to come in for lunch or, at times, even dinner. There were trucks to push and sandboxes to play in. Eating an entire meal took too much time and they were much happier grabbing a snack and running back outside to continue their quests to build the biggest sandcastle or swing the highest. I was ok with that. Spending time in the great outdoors does a body good and living in northern Michigan we tend to embrace the outdoors during the summer months.
I found it was really easy to add fruit to their quick, on-the-go snack. Dylan & Em are older now, but we still enjoy the same snacks. One fruit I almost always add to our fruit treats is pineapple. It's sweet and exotic and the smell alone brings up wonderful memories of our extended vacation in Costa Rica.
My requirement for snacks is that they are easy to make. Busy moms don't have time to be fussing over snacks in the kitchen so I tend to keep them very simple. I always make sure I have canned Dole® pineapple on hand for quick snacks. Why Dole® you ask? We'll here's 4 really good reasons:
It's cut from the best pineapple on earth

It's consistently sweet and juicy and, oh so good

I love that its available in slices, chunks, tidbits, and crushed varieties
Best of all, its all natural fruit that is rich in vitamin C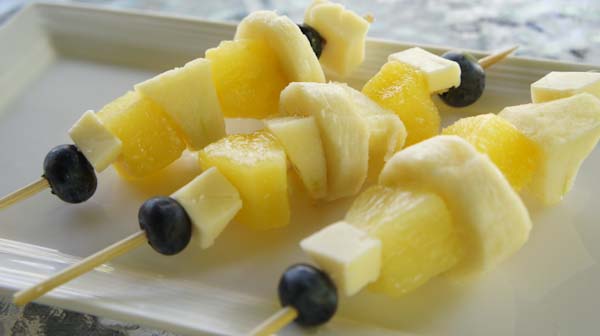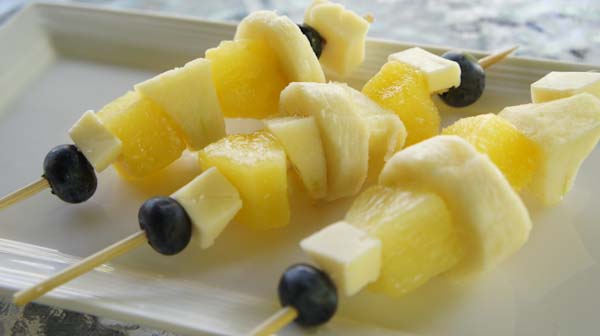 FRUIT & CHEESE KABOBS
Dole® pineapple, chunks
Blueberries
Banana
Apple
Cheese, any variety
Cut banana and apple into chunks. Thread fruits and cheese onto a skewer, serve immediately. If you have toddlers you may want to forgo the stick and place fruit and cheese in a toddler safe bowl.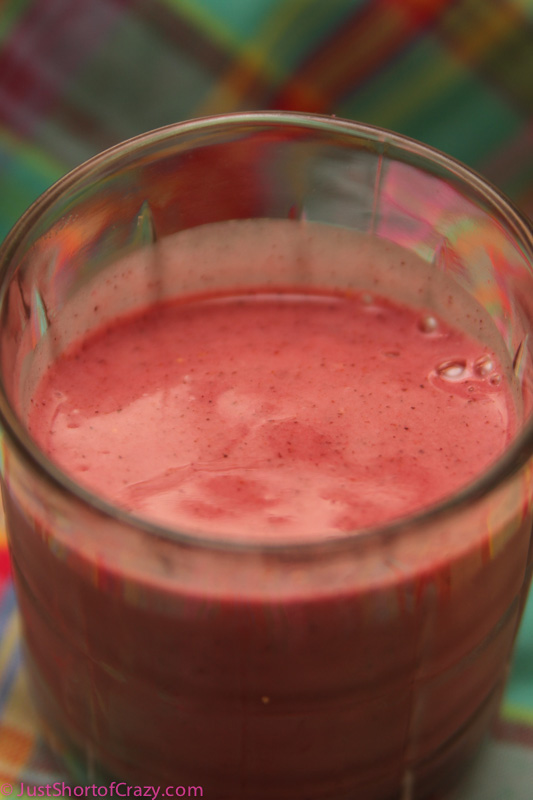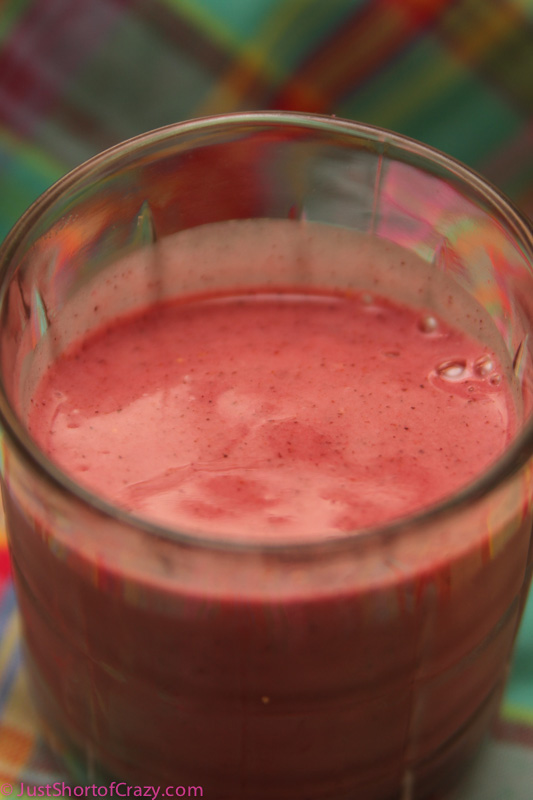 FRUIT SMOOTHIE
1 banana
1 cup of frozen blueberries
1 cup Dole® pineapple
1 1/2 cups of frozen strawberries, pear, and peaches
4-6 ounces vanilla yogurt
Place all ingredients in a blender and blend until smooth. Serve immediately OR pour into popsicle mold and freeze and serve once frozen.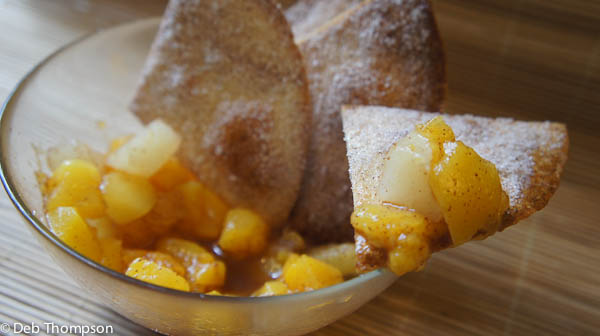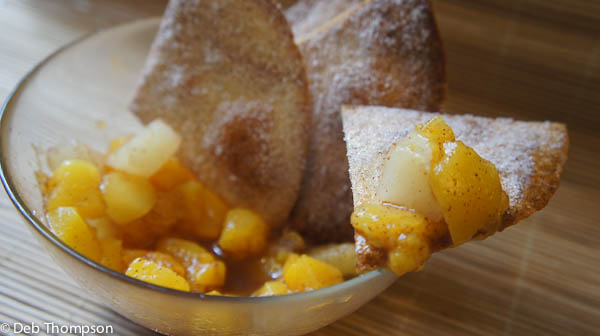 FRUIT SALSA WITH CINNAMON CRISPS
Dole® Pineapple, tidbits
Mixed fruit
Tortilla Shells
Cinnamon Sugar (Mix 1 teaspoon of cinnamon to 1 tablespoon of sugar)
Cooking spray
Lightly spray tortilla shell with cooking spray (butter flavor works best). Using a pizza cutter or knife, cut tortilla shells into four equal parts and sprinkle with cinnamon sugar. Repeat until you have enough crisps for all children.
Layer chips on cookie sheet and bake at 350 for 5-6 minutes or until tortillas are a light golden color.
In a bowl stir together Dole® pineapple tidbits with mixed fruit. Serve with cinnamon crisps.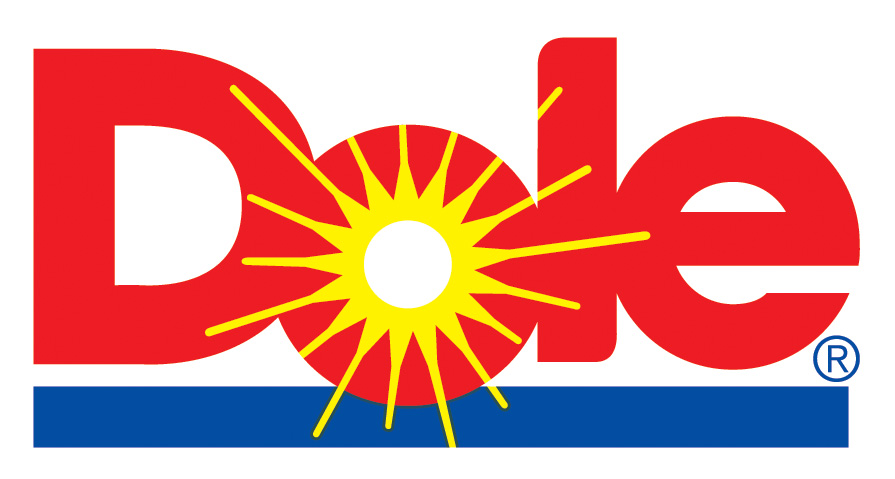 Learn more about Dole® pineapple and find more recipe ideas here:
Facebook: https://www.facebook.com/Dole
Twitter Handle: @DoleFoods
Pinterest: http://pinterest.com/dolefood/
What is your favorite way to serve pineapple?
Disclosure: I want to thank Dole® for sponsoring this content. Their sponsorship helps me cover my ever-growing blog cost (it ain't free, baby) and also kept BB in kibble. As always, all thoughts and opinions are completely my own.