One of my favorite things about summer is wearing flip-flops. Living in northern Michigan I am bundled up from head to toe for a good part of the year.
However, once the temps hit around 60 degrees Em and I are breaking out the flip-flops.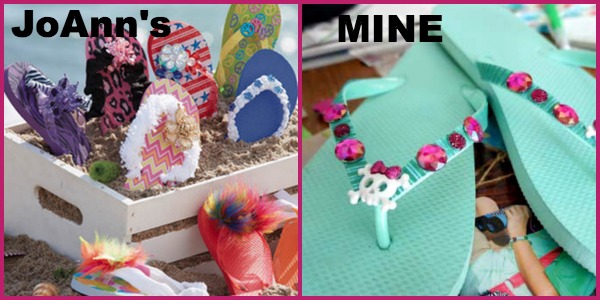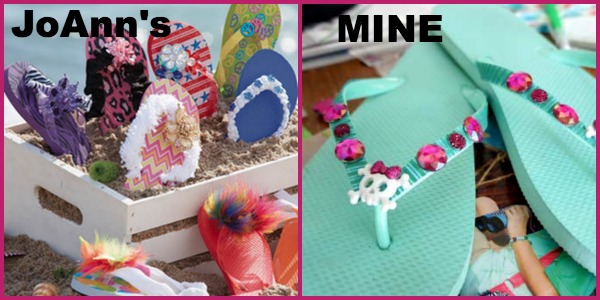 We toss the boots in the closet and bring out the flip-flops and sandals.
Unless you live in a pretty cold climate it might be hard to understand the pure joy of wearing summer shoes, but trust me when I say this makes us happy, happy, happy!
Some of our flip-flops are just boring, cheap ones that we've picked up for a couple bucks. These are usually the ones we use for gardening or for grabbing the mail.
However, I happened to come across an idea at JoAnn's Fabric & Craft store to take those boring ole cheap flip-flops up a notch with embellishments.
JoAnn's is one of our favorite places to shop. The nearest one is about an hour away and we always make the most of it when we go.
I was thrilled to see an entire section of Kids Camp ideas for summer crafting fun. That is where I found the flip-flop idea.
Looking through all the embellishment options Em & I settled on some skull & crossbones buttons for her and some pretty pink sparkles for me.
Once at home we broke out the hot glue gun & some ribbon and got to work making her shoes extra special.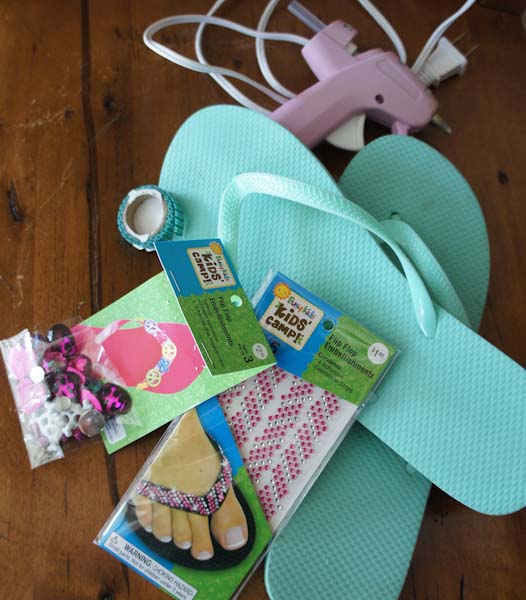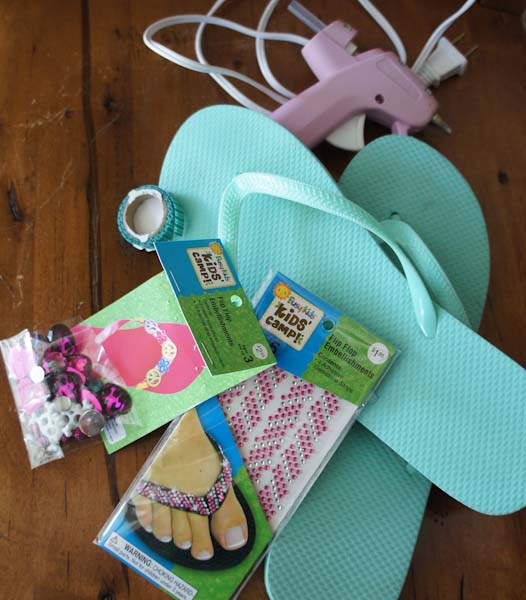 You'll need the following items:
Hot glue gun
Ribbon
Embellishments
Flip Flops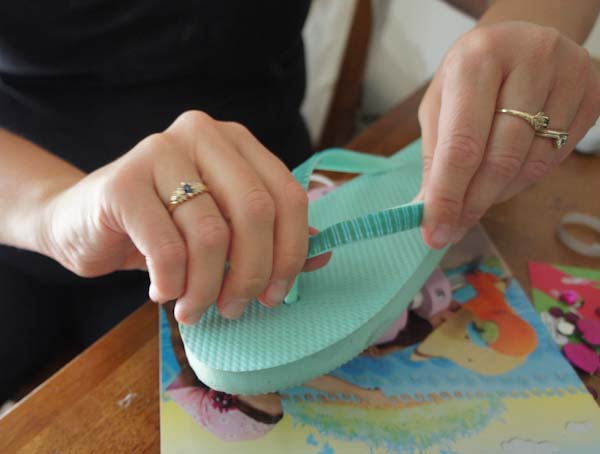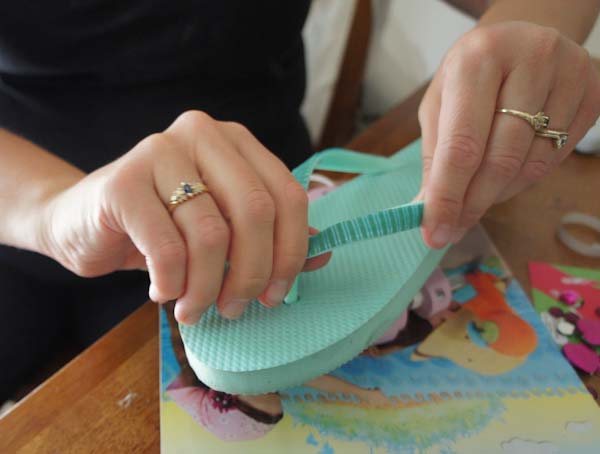 First, use hot glue to adhere ribbon to the top of the straps. Be careful because the hot glue will burn you if you touch it. Trust me, I've been burned more than once by this crafting tool.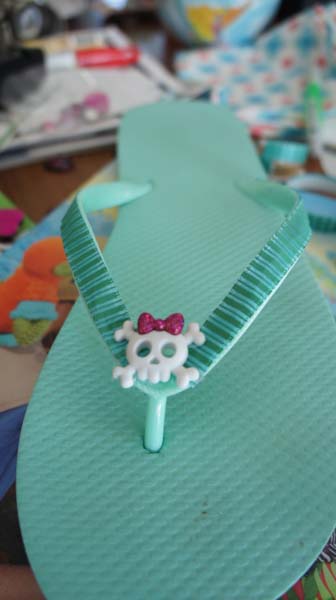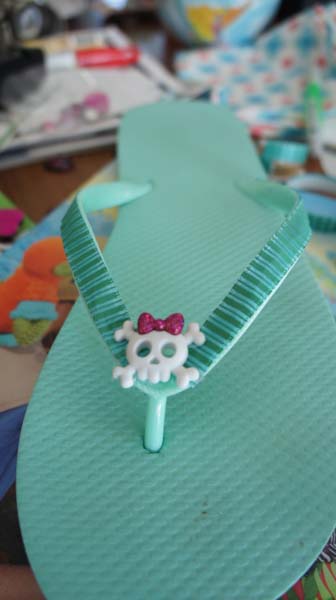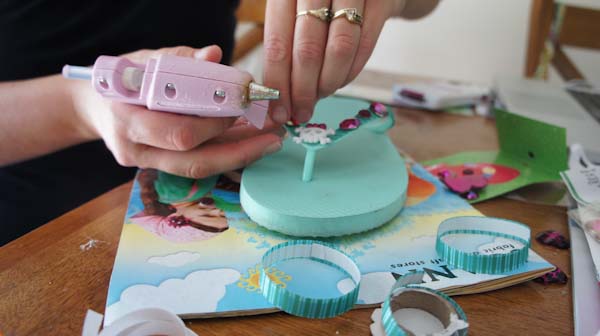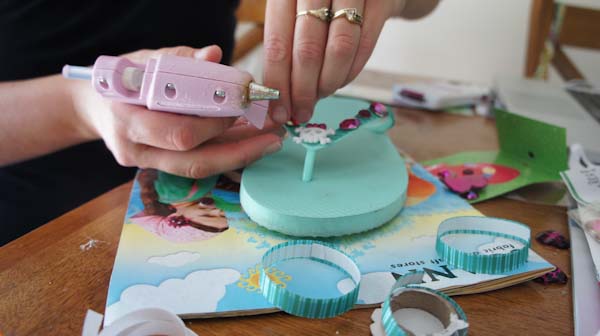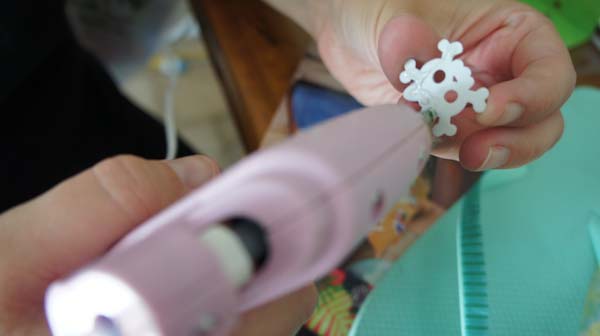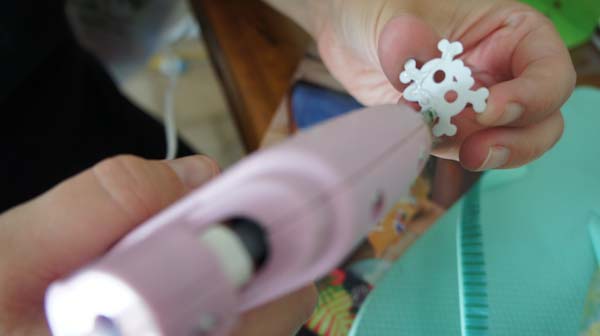 Second, decide how you want to embellish your flip-flops and hot glue bling to the ribbon.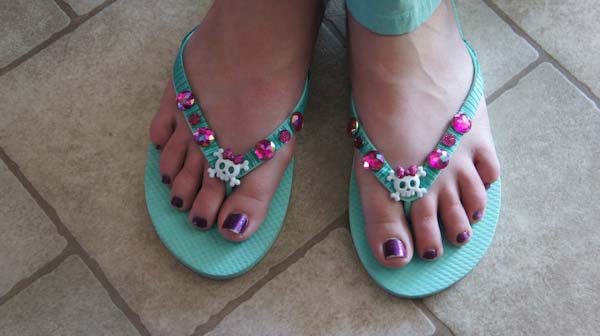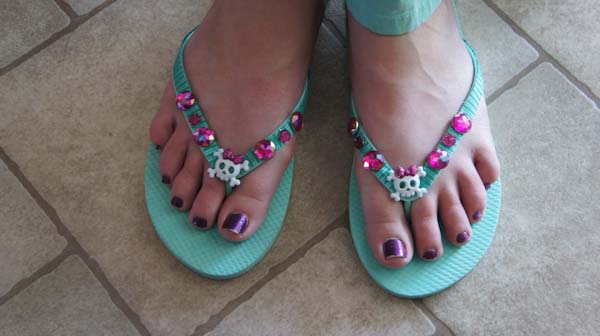 Next, enjoy wearing your fancy new flip-flops. So easy to do and makes Em's cheap flip-flops more fun to wear!
This is a great activity for the kids to do anytime!