I usually only make this icebox cake once or twice a year. It is full of all kinds of goodness, but that means it's also chuck full of all kinds of calories hence the name Sinfully Delicious Banana Raspberry Icebox Cake.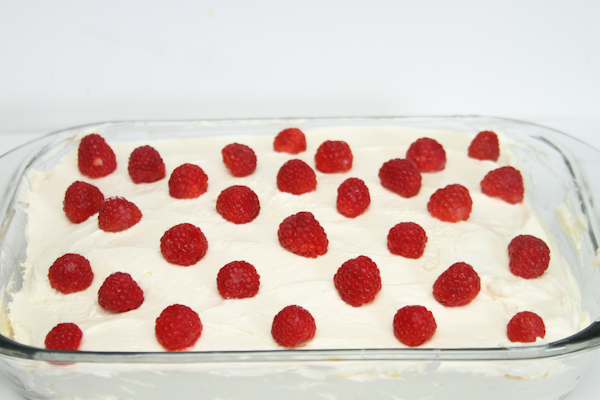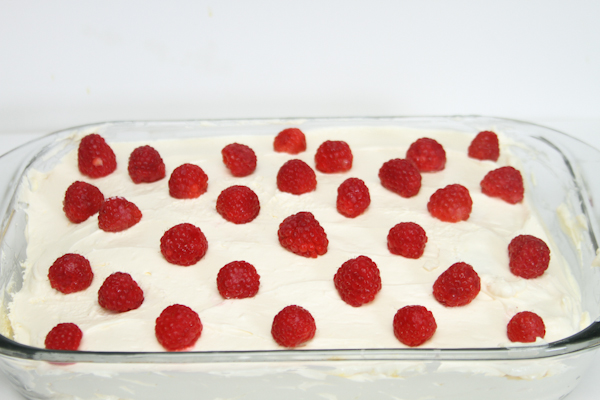 Each time we indulge in this cake we savor every. single. bite knowing we won't have it again for quite a while.
However, it's a perfect dessert to take to a bbq or summer picnic. If its really hot outside be sure to eat dessert first!
I love that this recipe is simple and doesn't require me to turn on the oven or stovetop.
Simply open some cans and boxes, mix everything together and layer it up.
This is a great dessert for the kids to help make as well. It's easy for them to mix up all the ingredients or layer the graham crackers and fruit in the pan.
SINFULLY DELICIOUS BANANA RASPBERRY ICEBOX CAKE RECIPE
BANANA RASPBERRY ICEBOX CAKE INGREDIENTS
6 Bananas, sliced
1 pint raspberries
2 cups milk
1-5oz box instant vanilla pudding
1-8oz package cream cheese, softened
1-14 oz sweetened condensed milk
1-12 oz cool whip
18 graham crackers (full sheet)
BANANA RASPBERRY ICEBOX CAKE DIRECTIONS
Mix milk and pudding together.
Add cream cheese and sweetened condensed milk. Blend well.
Fold in cool whip.
Cover the bottom of a 9×13 pan with graham crackers.
Cover the graham crackers with a 1/3 of the pudding.
Layer bananas and raspberries on top of pudding; cover with 6 graham crackers, repeat two times ending with a layer of pudding topped with raspberries (note only the first and second layers will have bananas).
Cover and place in the refrigerator for a minimum of 4 hours or overnight.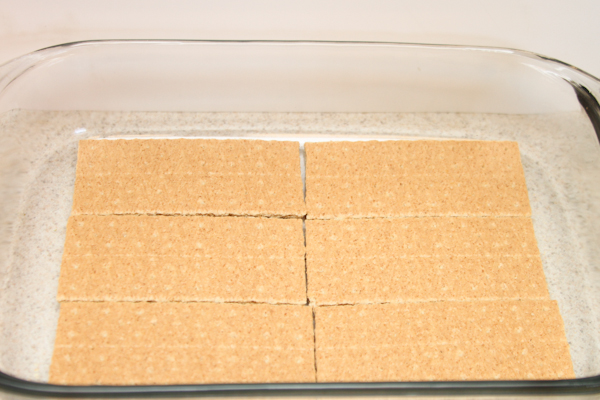 Layer the graham crackers side by side, they won't go to the edge. You can fill in with broken crackers if you'd like.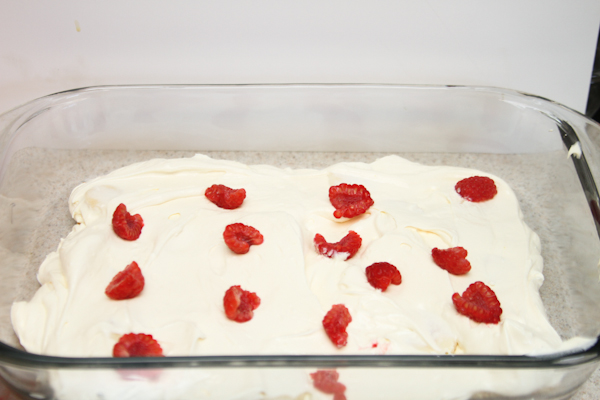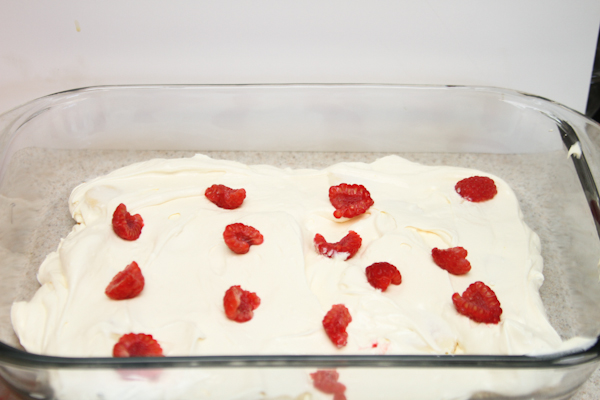 Layer pudding then fruit and top with another layer of crackers.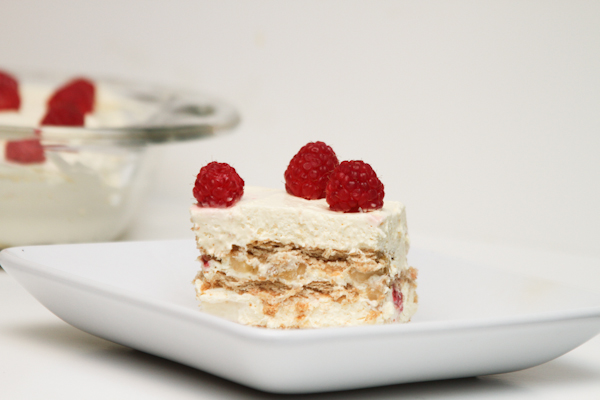 When you are done layer up the cake refrigerator for a minimum of 4 hours before enjoying.
Enjoy These Additional Dessert Recipes
Cream Cheese Brownies Recipe
Caramel Apple Dip With Cream Cheese Recipe
Pumpkin Cream Cheese Cookies
Strawberry Cream Cheese French Toast
Pin To Pinterest: