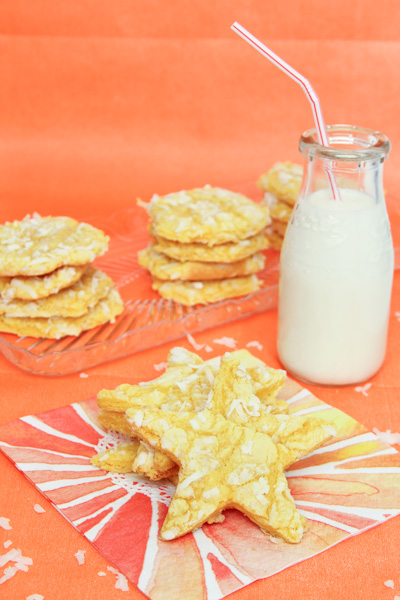 Continuing on my lemon kick I came across a lemon cookie recipe that used cake mix as the base. Â  I find so many great recipes on pinterest, but when they look too easy I worry they might be a big fat failure. It has happened a few times recently where I mixed up a recipe and it was a disaster. I Â really need to start blogging my pinterest fails, if I only had more time. Â Luckily this lemon cake mix recipe was a success. Of course, I altered the recipe to have more lemon flavor and I thought coconut would be a perfect complement.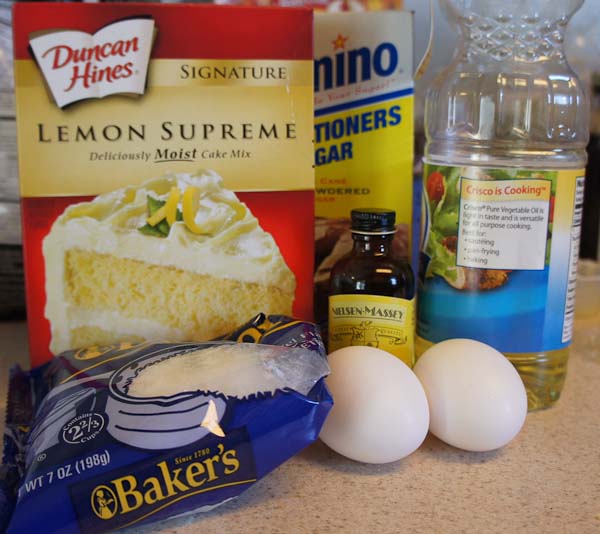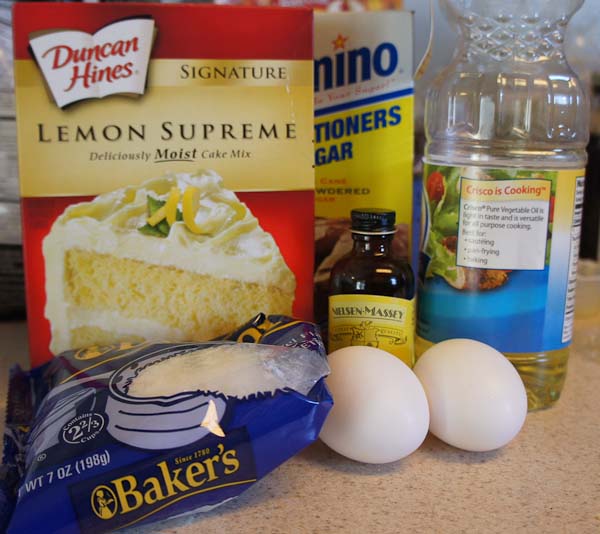 These cookies only require a couple of ingredients (I ended up not using the powdered sugar that is pictured here). After mixing up the cookie batter I took a heaping teaspoon of the batter and formed it into a ball. Then I rolled the dough balls in coconut.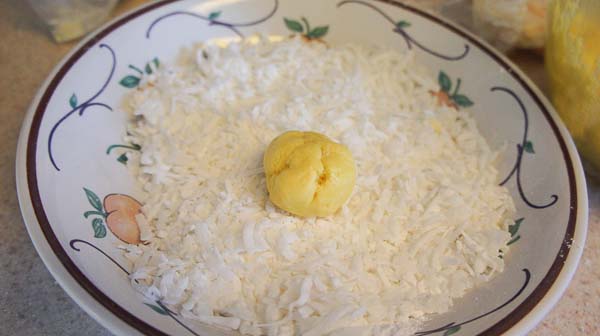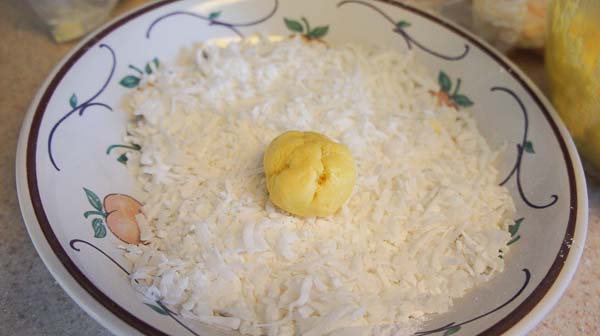 I placed the cookies on a foil lined sheet and baked at 375 for about 10 minutes.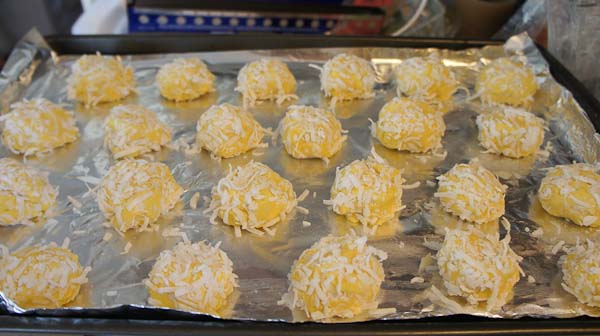 Unfortunately, I placed the cookies too close together on the cookie sheet before baking and they kinda merged together.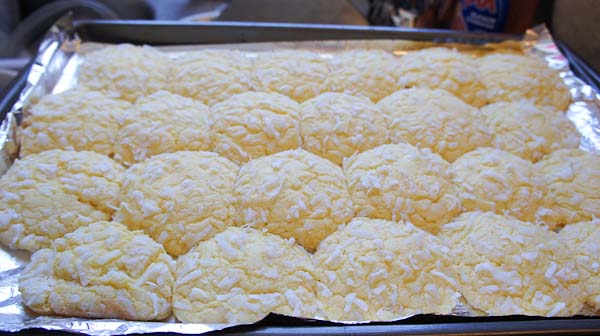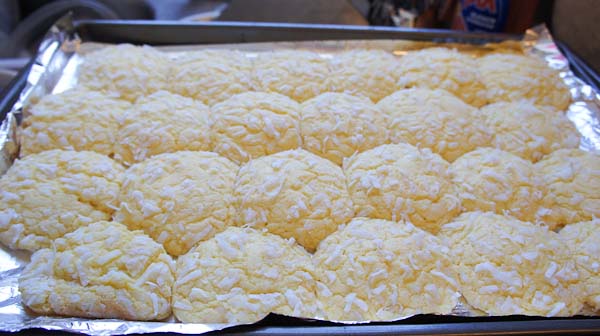 I let the cookies cool for a while and I was able to separate most of them. For fun I used a cookie cutter on the rest to create star cookies.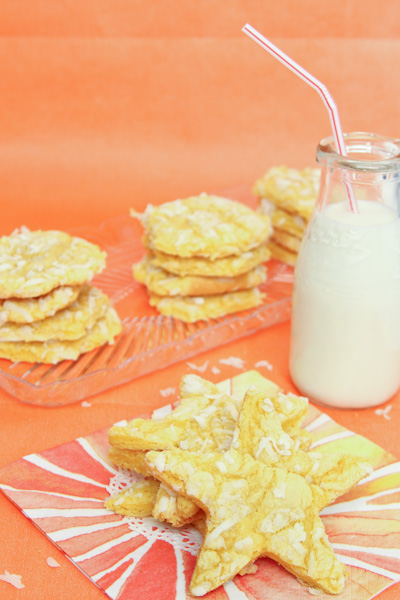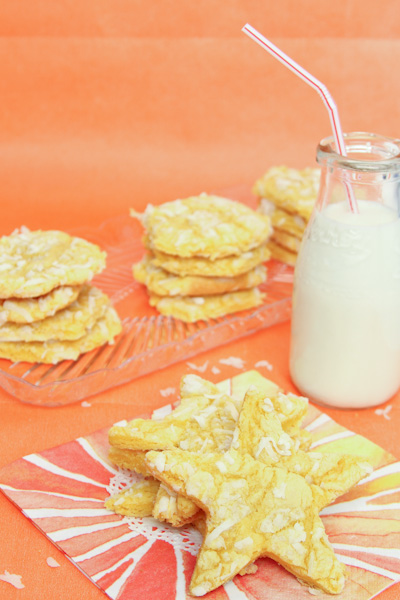 INGREDIENTS
1 (18.25 oz) package lemon cake mix
2 eggs
1/3 c vegetable oil
2 teaspoons of lemon extract
1/2 cup sweetened shredded coconut
DIRECTIONS
Preheat oven to 375 degrees.
In a bowl combine lemon cake mix, eggs, oil, and lemon extract. Mix until combined.
Take a heaping teaspoon of dough and form into a ball. Roll the ball in the coconut and place on foil lined cookie sheet.
Bake for 7-10 minutes or until done.
Alan and the kids loved these cookies. Hope you enjoy them as well.