You might have a hard time choosing where to eat because of all the different places to choose from, but I will let you in on 8 places to eat in Detroit (and maybe drink as well) that I consider hidden foodie gems.
Detroit is not just the world's automotive center, it's also home to some of the best local restaurants who serve some of the best food around.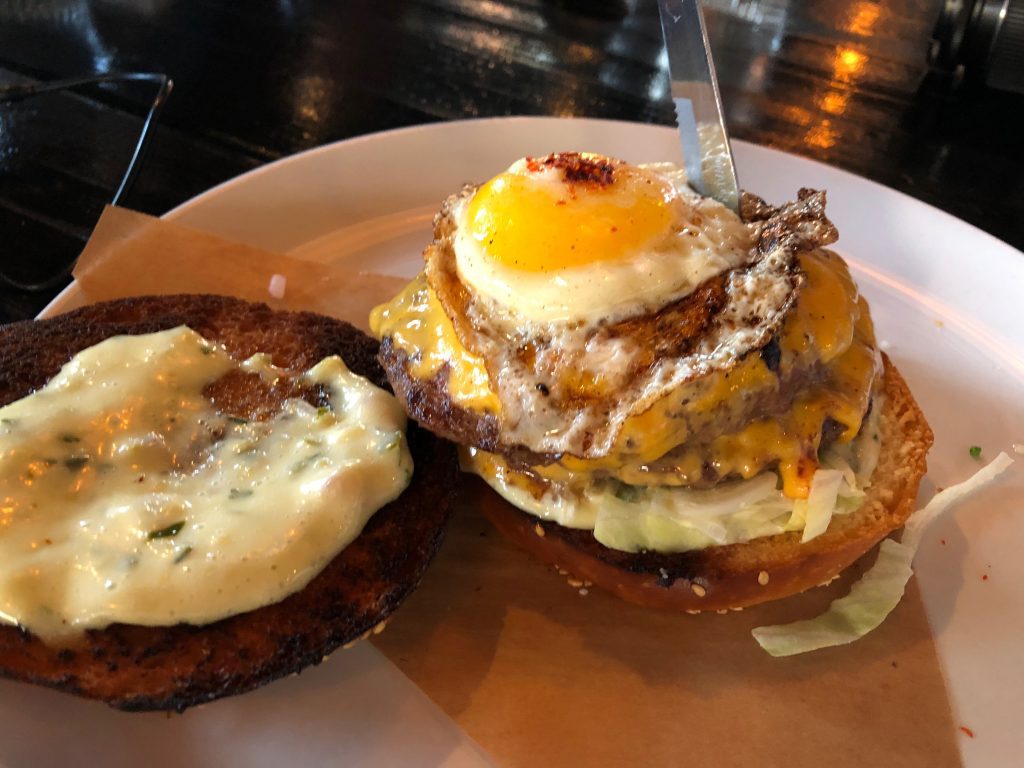 8 Places To Eat In Detroit
Let's start with your morning coffee. New Order's goal is "to delight and energize your everyday life." And they do that with personalized coffee with five different roast levels.
Their choices of coffee include: Brazil Flor De Ipe – with toffee almond, and toasted mallow; Like a Virgin Decaf – smooth caramel, chocolate and toasted nuts;
Everyday Espresso – chocolate, spiced rum, and peanuts; Guatemala Atitlan – nutty, cola, molasses and other choices.
Note: New Order Coffee has moved out of downtown Detroit and is now in St Clair Shores, however, the coffee is soooo good that I wanted to leave them in this article.
Pizza+Bar= Pure `Joy. If this is your kind of math, Mike's Pizza Bar is the right place for you. It's also a great place to view sports with great company with its 20 HD TVs and major sports packages.
Godfather Grinder and authentic Detroit deep dish are just some of their special items on the menu. Gather your friends and enjoy great food and sports at The District Detroit, 2515 Woodward Ave.
For vegans traveling to Detroit, you must make a stop at Good Cakes and Bakes in 19363 Livernois Ave. They have butter cake, cinnamon rolls, lemon cupcakes, chocolate cupcakes and many more choices of sweet treats.
Your taste buds won't be in rebellion when you get a drink from Mutiny Bar. The bar serves Monkey Punch, Painkiller, Delaney's Curse, Tiki Gin Fizz, Walk the Plank, Junk Ship, Poseidon's Fury and many more.
Mutiny Bar is located in 4654 Vernor Highway and opens at 5pm Wednesday to Sunday and closes at midnight on Wednesday, Thursday and Sunday and 2am on Friday and Saturday.
At Willis Show Bar, there's great music from bans and deejays and live shows from cabaret performers, burlesque dancers and comedians.
Located on the corner of Willis and Third in Detroit's Historic Cass Corridor, the bar also has private booths when you want to party with just your friends. There's also a variety of cocktail choices from the bar.
When you come to Detroit, stop by and smell the Flowers of Vietnam from 5pm-11pm from Wednesday to Sunday. Feast your eyes and tastebuds on the delicious Vietnamese dishes of Chef George Azar.
If you just want to grab some snacks, Lumen offers a variety of yummy choices such as cheese and charcuterie, max+cheese, frites, pretzels and others.
You might want to try their Lumen Burger and Michigan Pork Chop. Other food on the menu include seafood dishes, soups and salads.
The Apparatus Room and Chef's Table at Detroit Foundation Hotel
The Apparatus Room offers New American cuisine and fine cocktails for those looking for a great meal.
If you want a multi-course dining experience from two Michelin-Starred Chef Thomas Lents, grab one or more of the 12 seats of this dining experience that's only served on Friday and Saturday nights.
After all the great food, sleep off the food coma at Detroit Foundation Hotel at 250 W. Larned Street.