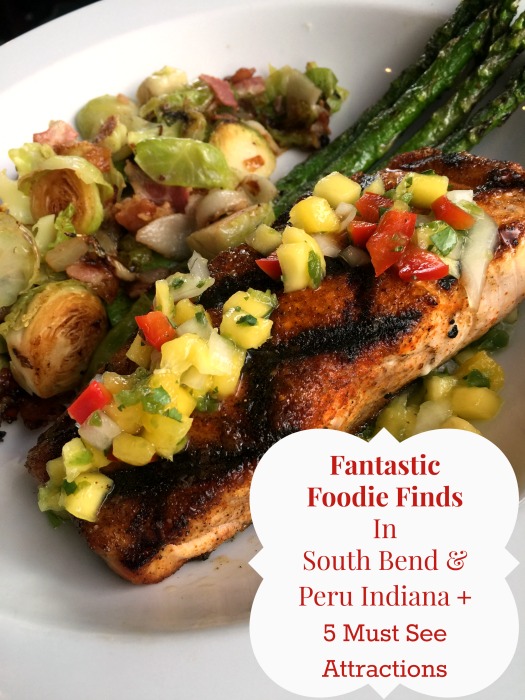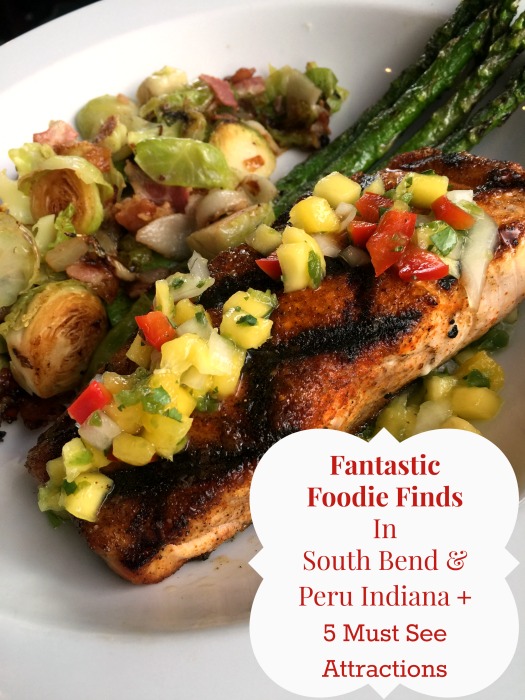 I had no idea the treasures I would find along the way on my Indiana Foodways tour. The road trip took me to some great hidden gems in the state. Some of these towns were areas I would never have considered visiting in the past, but now I can't wait to go back. If you are wondering what there is to do in the Midwest read on because I have some great finds for you in South Bend & Peru Indiana.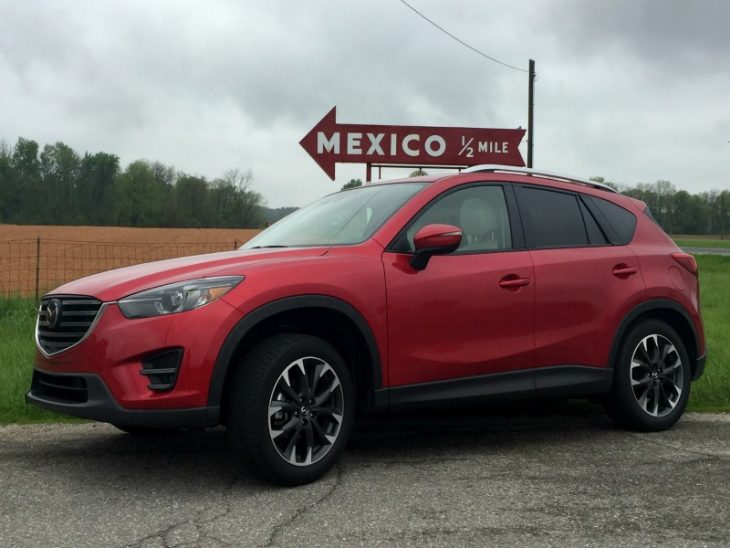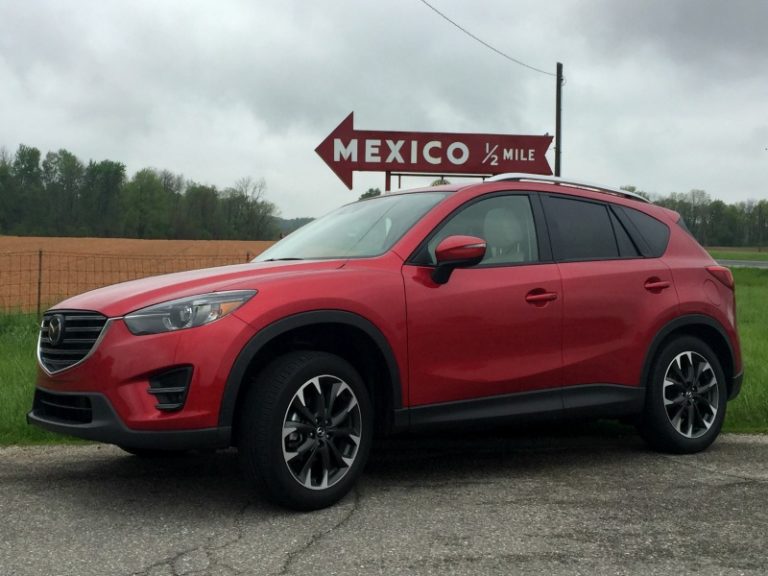 There is a great sign on the way to Peru, IN that makes a great photo opp!
Thanks again to Indiana Foodways Alliance, Visit South Bend Mishawak and Miami County for partnering with me on this epic foodie adventure through Northern and Central Indiana and to Mazda for letting me experience the comfort of the Mazda CX-5 on a road trip!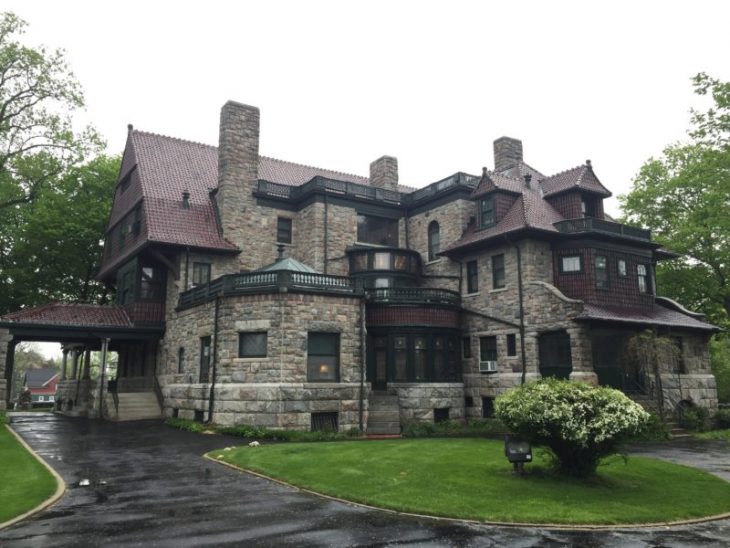 FANTASTIC FOODIE & ATTRACTION FINDS IN SOUTH BEND & PERU INDIANA
South Bend is famous for being the home of Notre Dame, but there is so much more to South Bend then higher education including a tasty food scene. Rainy when we arrived we decided to tour the Oliver Mansion, a late 19th century home, that gave us a glimpse into the lifestyle of the rich and famous of the time. The house is, of course, stunning and hearing the stories of the Oliver family made it all that much more interesting. If you have even a passing interest in architecture and interior design this should definitely be on your must visit list.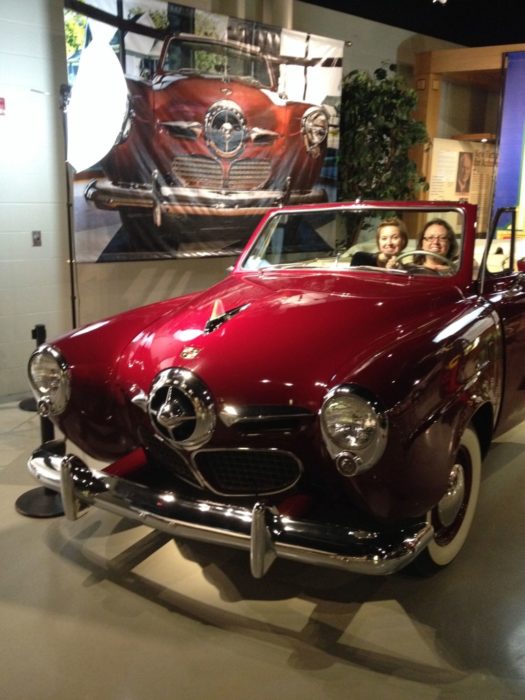 While you are there be sure to stop in to the Studebaker National Museum. There you can see President Lincoln's carriage, the last one he rode in while alive, and sit in an original 1950 Studebaker which is set up for the perfect photo opp.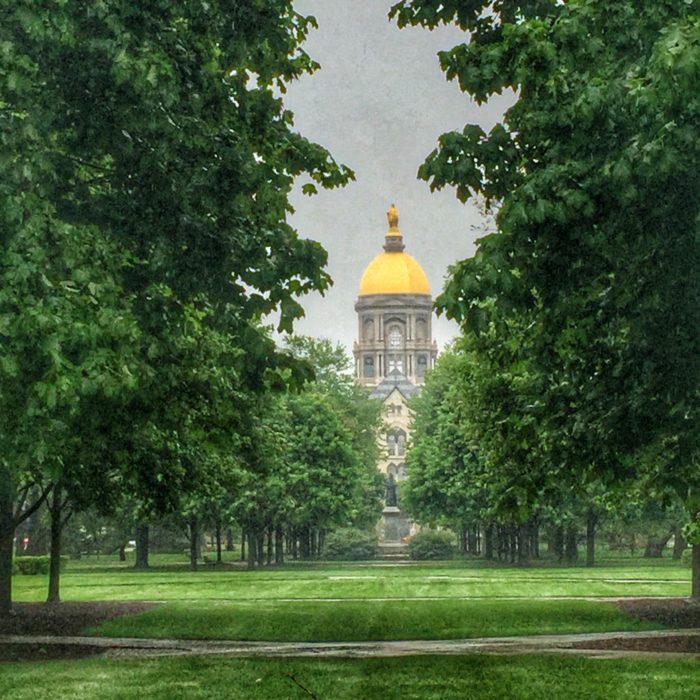 If you have time and it's not rainy head over to Notre Dame's campus and take a walking tour. The campus dotted with beautiful buildings and landscaping. Notre Dame is also home to TouchDown Jesus.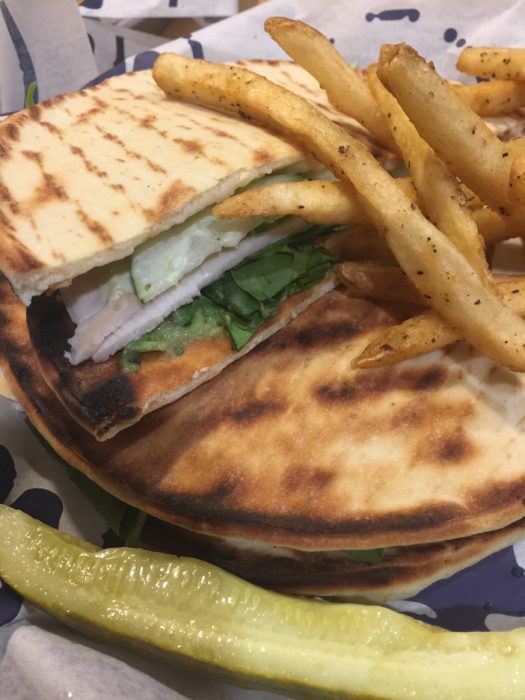 While there stop into Legends Restaurant. Conveniently located near the stadium Legends is decorated with famous athlete photographs and sports paraphernalia. It also serves up a delicious meal. Don't let the fact that it is on a campus deter you from dining there. It is open to the public, but I would recommend making a reservation if you are visiting during a football weekend.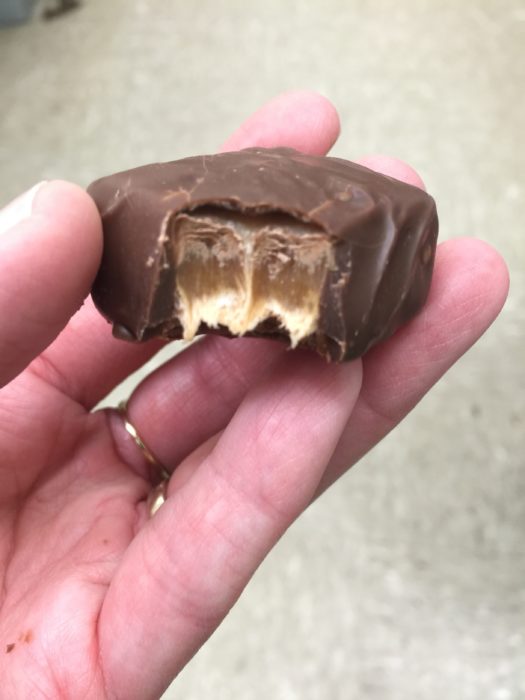 Be sure to save room for dessert because you aren't going to want to miss a chocolate tour at South Bend Chocolate Company. Located about 20 minutes from campus the South Bend Chocolate Company has been serving up sweet treats since 1991. The tour guides are personable and funny as they take you through the process of cocoa bean to chocolate treat. Splurge and take the Inside Scoop tour and have a chance to make your own chocolate dipped spoons and take home a bag of candy.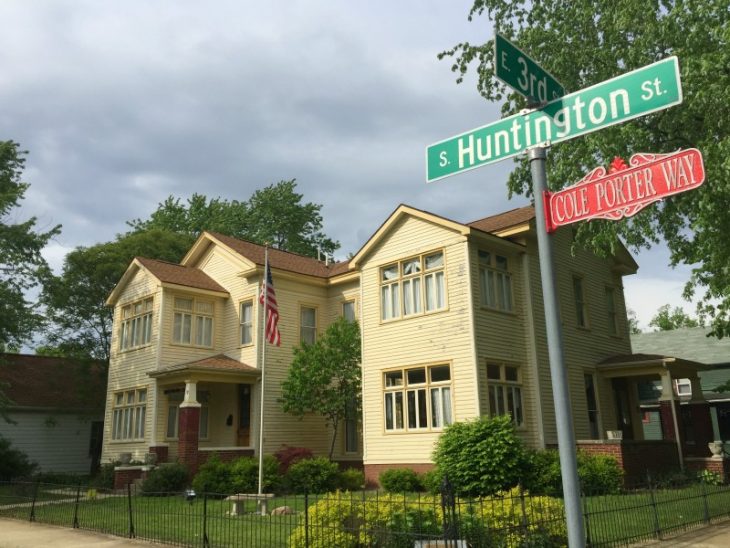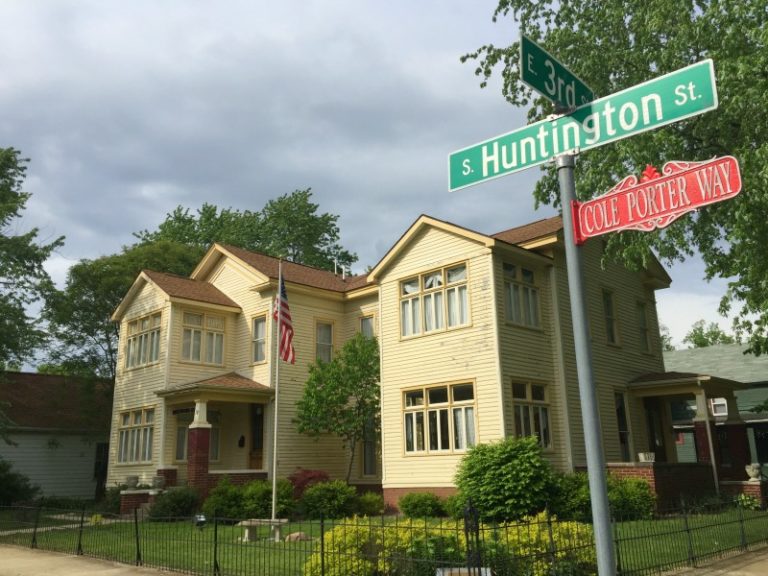 Of all the places I visited during my Indiana Foodways tour I think the most surprising destination was Peru, Indiana in Miami County. Located between South Bend and Lafayette, Peru is just a small dot on the map, but holds a number of culinary and cultural treasures.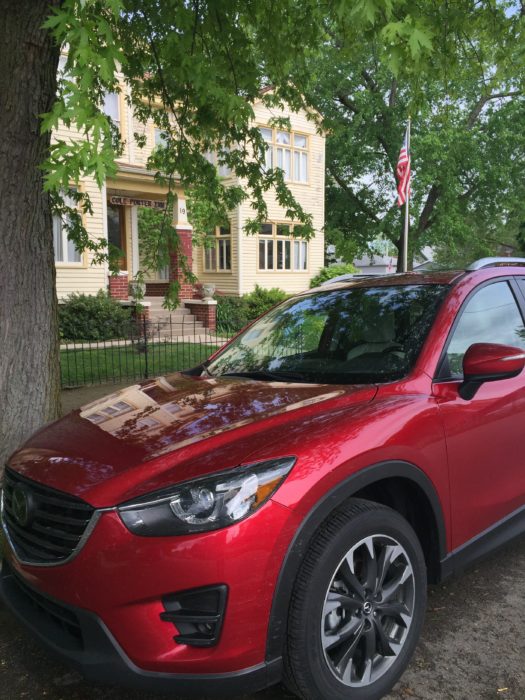 Music lovers should check into the Cole Porter Inn. The famous musician was born and raised, for a bit of time, in this house lovingly named after him. The inn has 3 apartments available for guests. It's a lovely place to stay and is great for families. Apartments are complete with living room, kitchen, full bath and one or two bedrooms.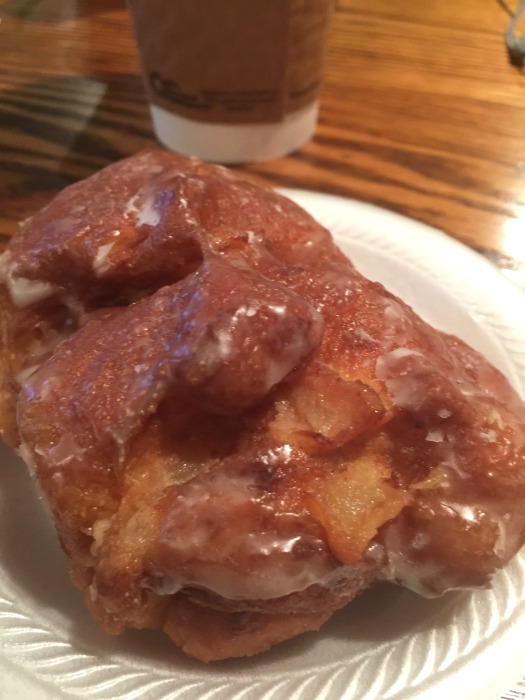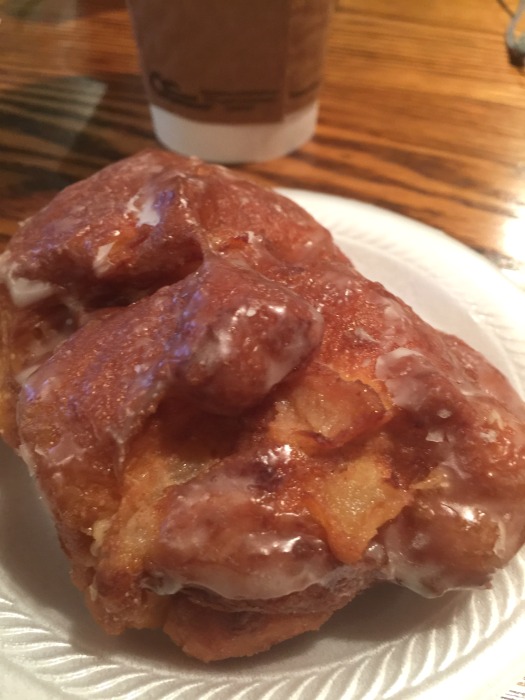 Coffee lovers should visit Aroma Coffee in downtown Peru. There is a full coffee menu and a great selection of donuts and muffins. It's a great place to stop in the morning or for afternoon tea.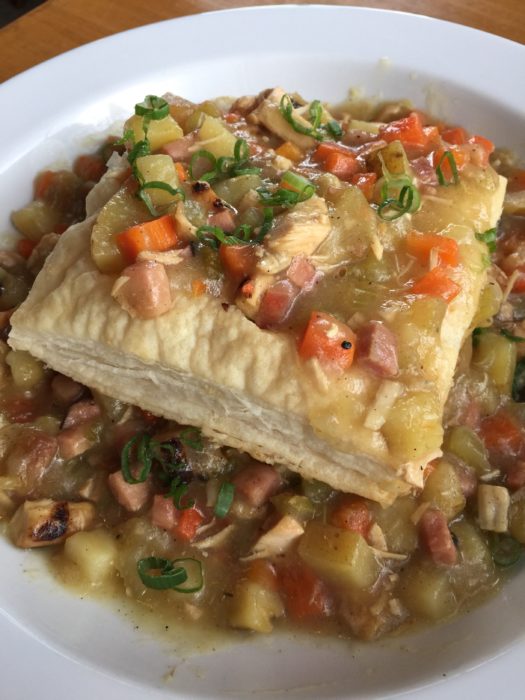 If you are looking for good pub grub head over to Smitty McMusselman's Pub & Grub, an Irish pub with incredible food. I had a really hard time deciding what to eat, but finally settled on chicken pot pie. I made a great choice. It was tasty and filling. I would just note that I thought the serving was plenty for two, but it will depend on your appetite.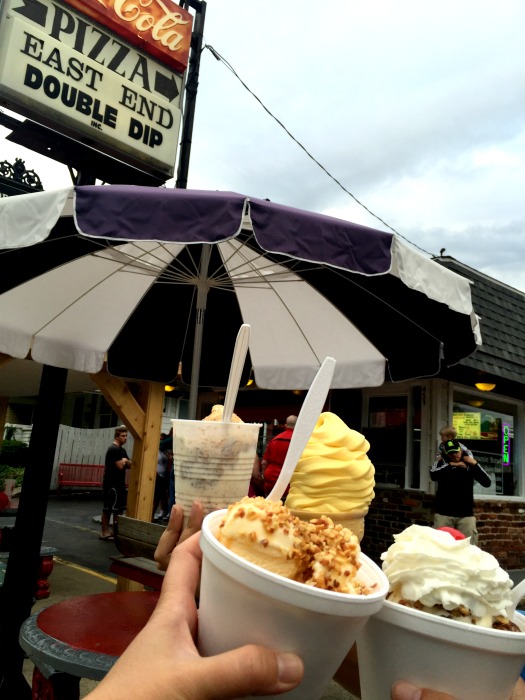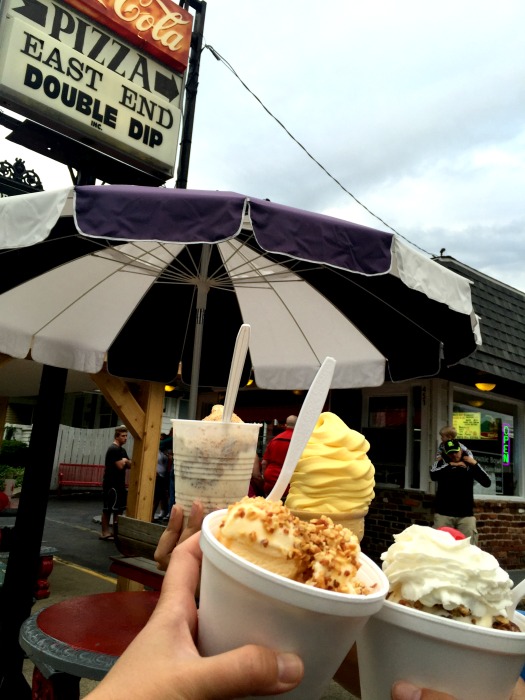 Again, save room for dessert because you are going to want some ice cream. The East End Double Dip is a walk up ice cream store. Simply place and pickup your order at the window and grab a seat at a picnic table while you enjoy your cool treat.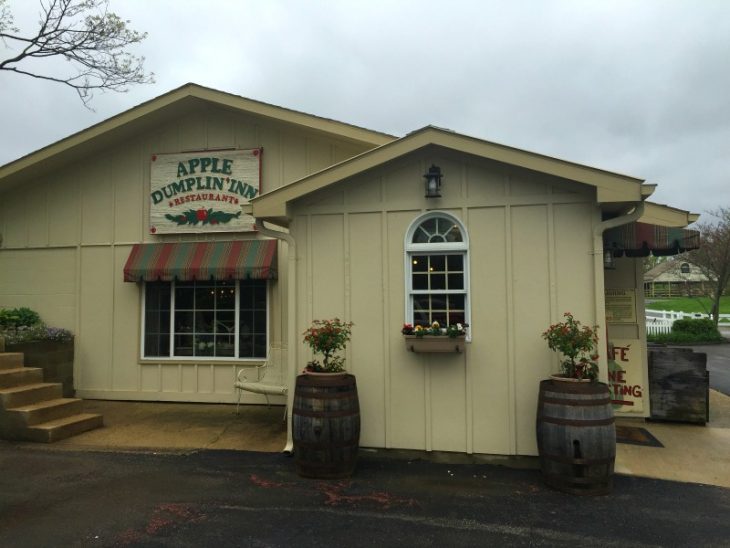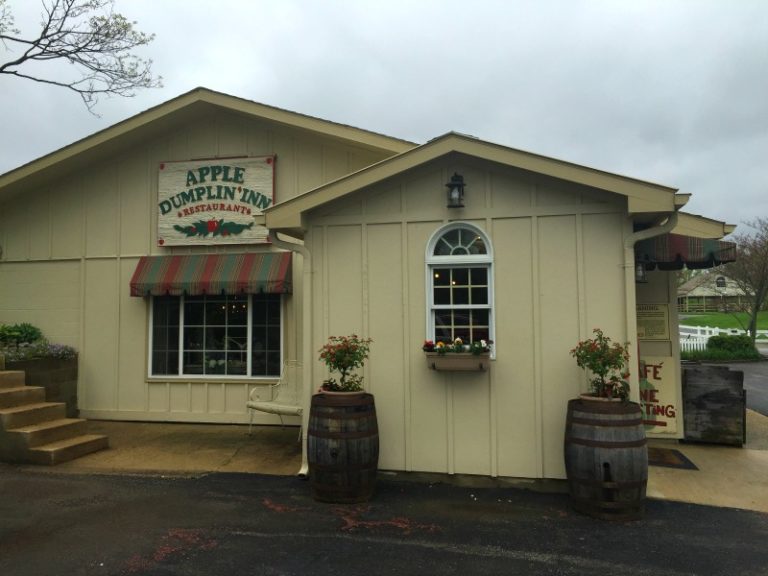 If you want to give some Indiana wine a try or pick some apples stop by McClure's Orchard and Winery. Located a few miles north of town, McClure's has an extensive list of wines available for tasting.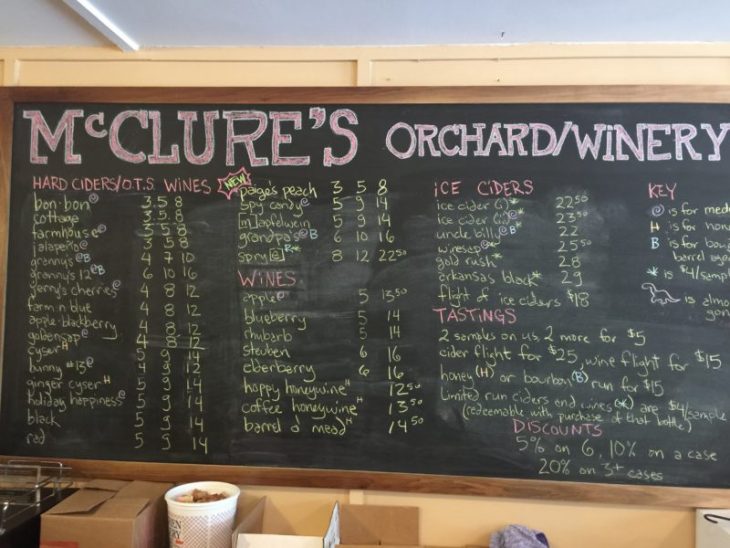 I ended up purchasing a bottle of rhubarb wine. I thought it would be really tart, but it has a great flavor without being too sweet.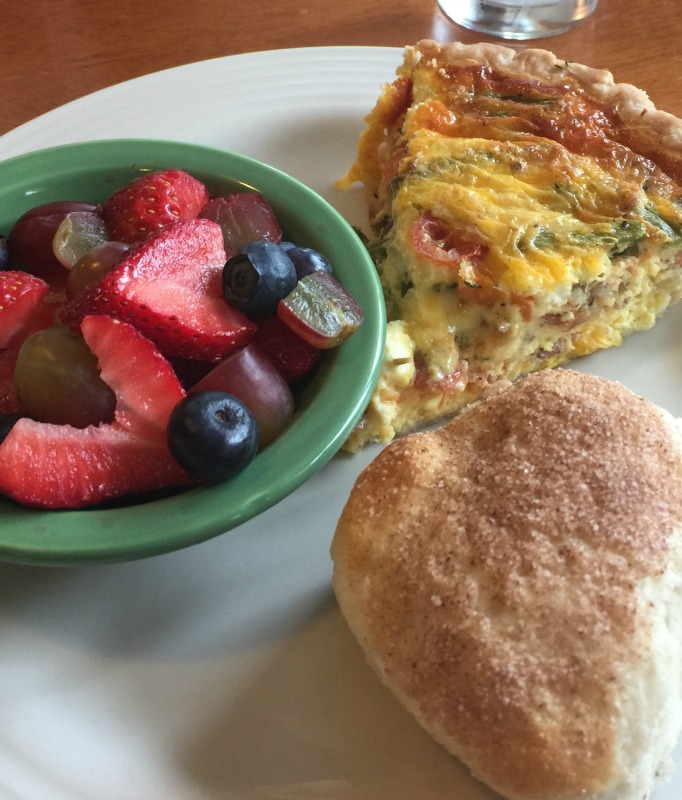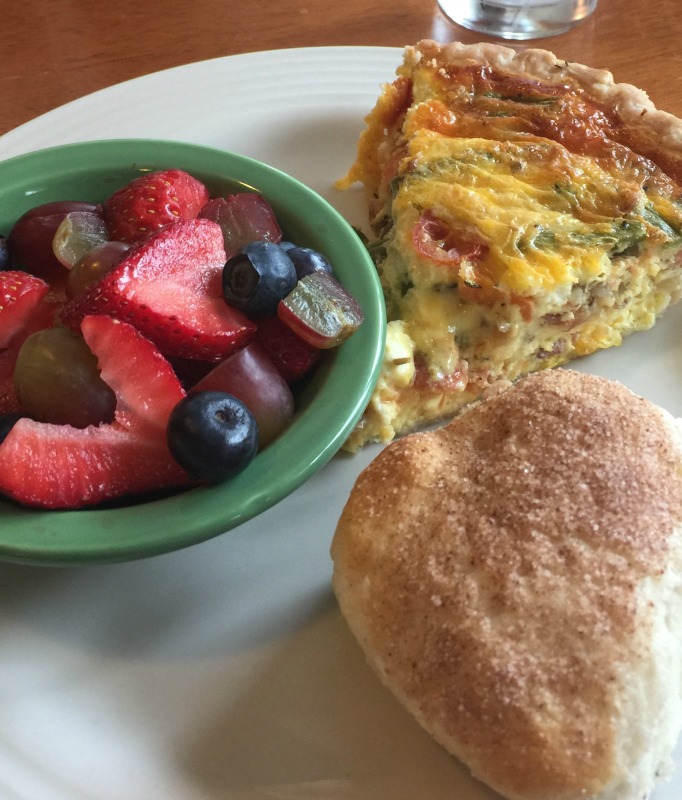 McClure's also offers a brunch and lunch menu. Our food was homemade and great. I wouldn't hesitate to go back to McClure's for wine and lunch.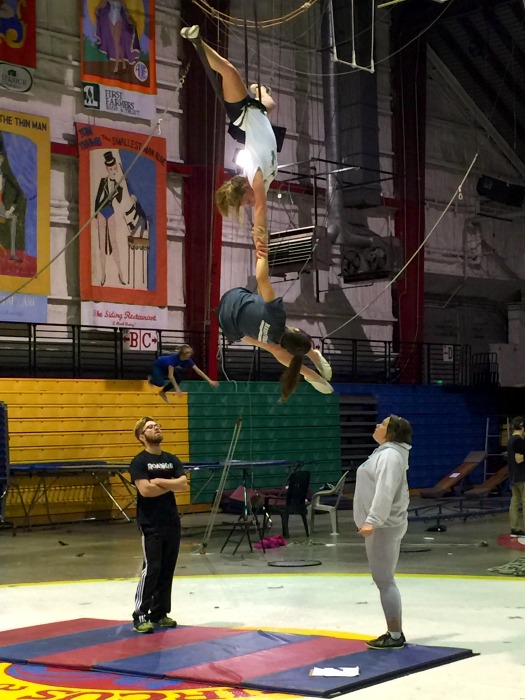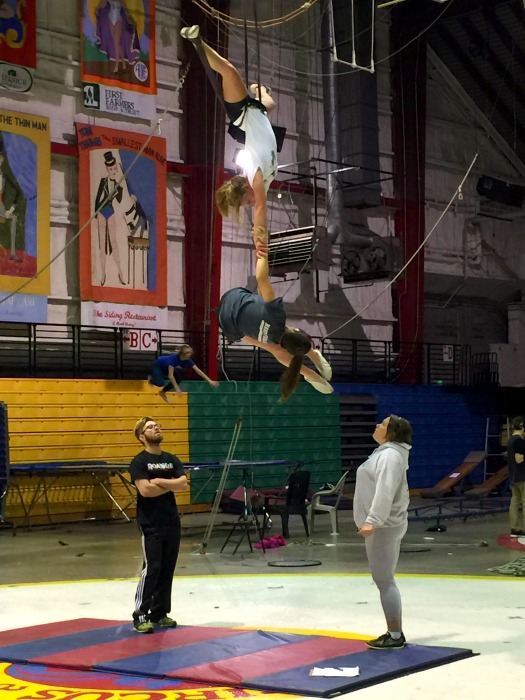 If you just happen to be in town during the Peru Amateur Circus this is a show that you wont want to miss. The whole town comes together to make the Peru Circus a success and they practice for months in advance to give guests an honest-to-goodness three ring circus. The entire circus is performed by approximately 200 local kids and goes for nine days. I was impressed that the kids could pull off a circus of this size, but as Ringmaster Bruce Embrey explained to me "If you give kids a chance they can do anything."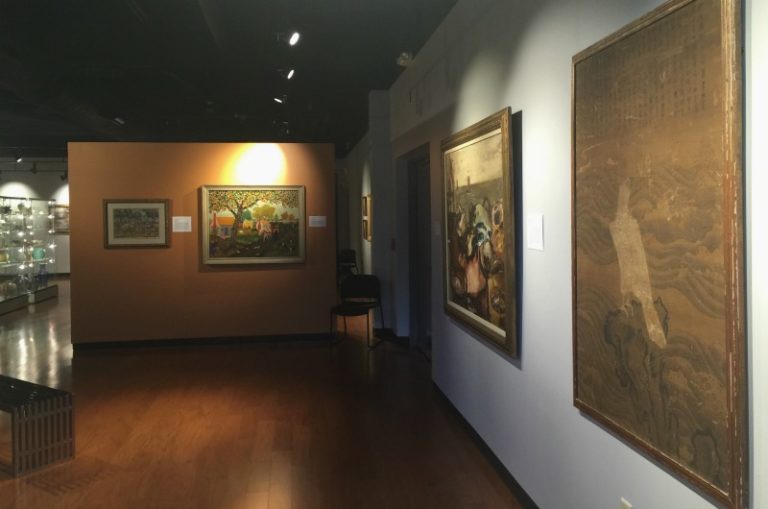 I didn't think anything could top the Peru Amateur Circus, but, once again Peru surprised me. The Peru High School is home to a multimillion dollar art collection that is open for public viewing. Looking as if it had been picked up in NYC and set down in the middle of the midwest the Peru Community Schools Fine Art Gallery featuring the G. David Thompson collection is home to works of art by Dali, Picasso and Renoir as well as an extensive ancient pottery display. The art gallery has limited public hours so you will want to call in advance of a visit.
Are you surprised by all that South Bend & Peru Indiana has to offer? I know I was. I hope you have the chance to visit soon. If you make it to the circus please let me know about your experience.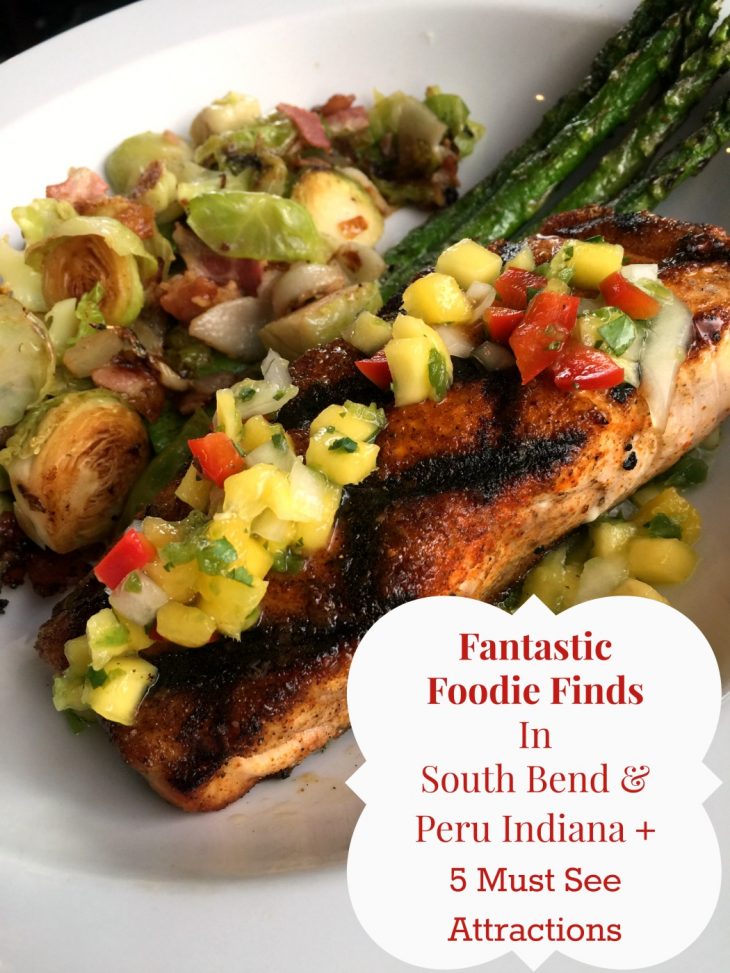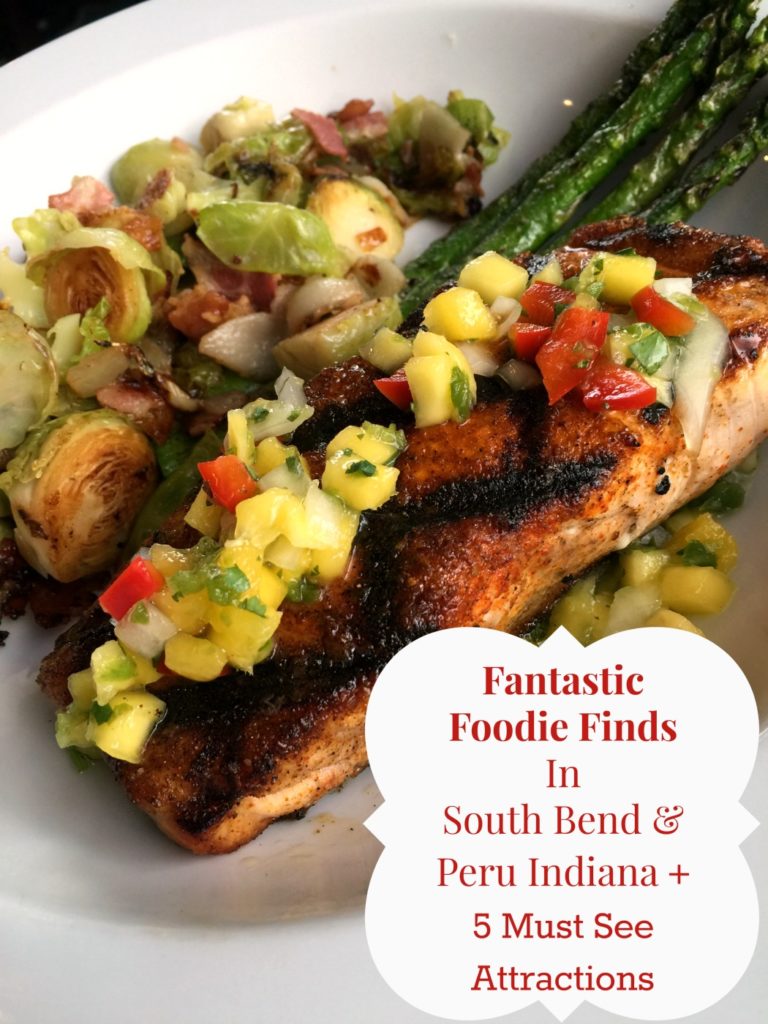 YOU ARE ALSO GOING TO LOVE
Studies have shown that if you loved this post you'll enjoy these posts as well.