My Indiana Foodways Alliance tour took me to two communities on the outskirts of Indianapolis. Hamilton County is to the North and Hendricks County is to the South, but both are still a very short drive to Indianapolis city center.  Once again, we were introduced to some fantastic foodie finds in the region.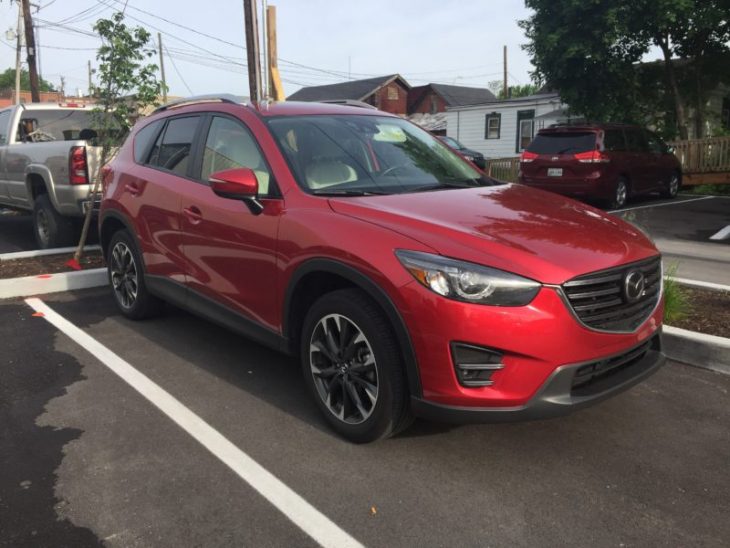 By the time I made my way to Hendricks and Hamilton Counties the Mazda CX-5 and I had been on the road for a few days and we were having a great time. It rained during some of the drive and the wipers automatically adjusted their speed based on the amount of rain. I LOVED IT! That is probably one of my favorite features of the Mazda. Well, that and the alerts if I was getting too close to the edge of my lane or too close to the back of a car. The Mazda CX-5 kept me safe during my road trip!
Fantastic Foodie Finds + More In Hendricks County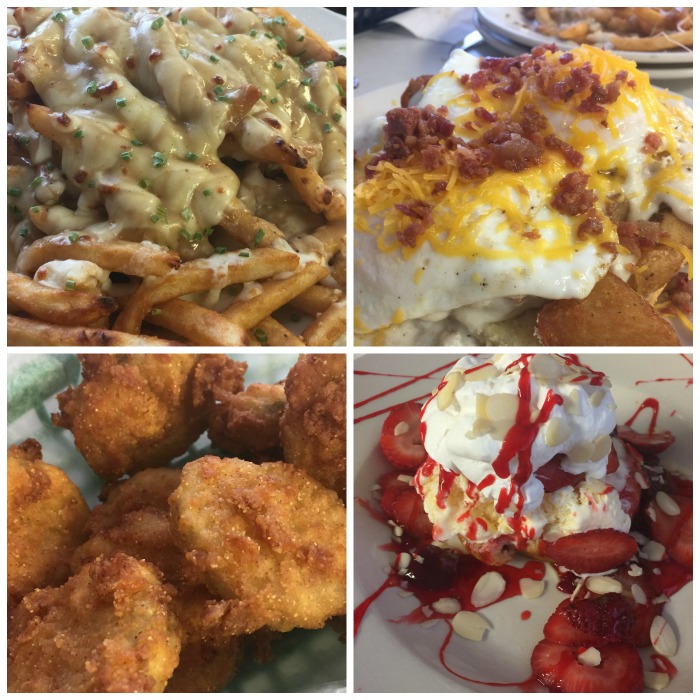 Pack an appetite when you head to Hendrick County because you are going to need it when you visit the Oasis Diner in Plainfield. Chef Pedro works hard to have the freshest, made from scratch menu available. Just about everything you order at Oasis will be made fresh right down to the salad dressings and sodas. That takes a lot of dedication and hours to make it happen, but the Chef's love for great food shines through. (Note. I've been writing food articles all day and wasn't hungry until I started looking at these photos.)
In my opinion, the best fried pickles are found right here. Yes, Chef Pedro makes the pickles and then fries them to perfection. We also tried the Disco fries which was a table favorite of fries topped with brown gravy, mozzarella and chives. For dinner, I ordered the Kansas City Loaded Biscuits & Gravy, which can easily be shared by at least 2 people. It's homemade buttermilk biscuits smothered with sausage gravy, piled high with two eggs, home fries, crumbled bacon and shredded cheese. Oh, and be sure to save room for dessert. The Strawberry Shortcake is excellent!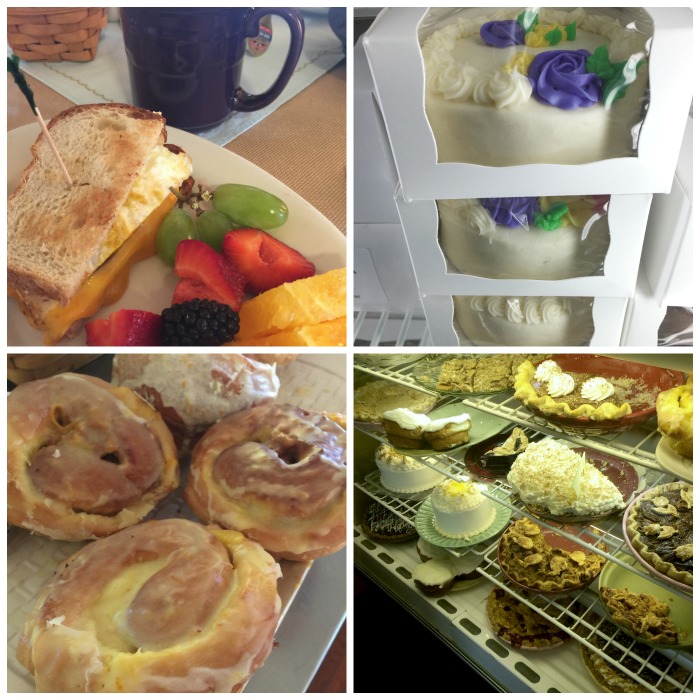 For those looking for something a little lighter head to the Bread Basket Cafe & Bakery in Danville. This Mother and Daughter run cafe has a very welcoming & comforting atmosphere, kind of like visiting a friends house. Fitting since the cafe is located in a repurposed bungalow house. They serve breakfast and lunch and offer up a delectable selection of home made pies, cakes and cookies. This is the perfect stop for a light breakfast, soups, salads, and sandwiches. Everything is made in house so go early if you want to take some fresh bread or sweet treats home.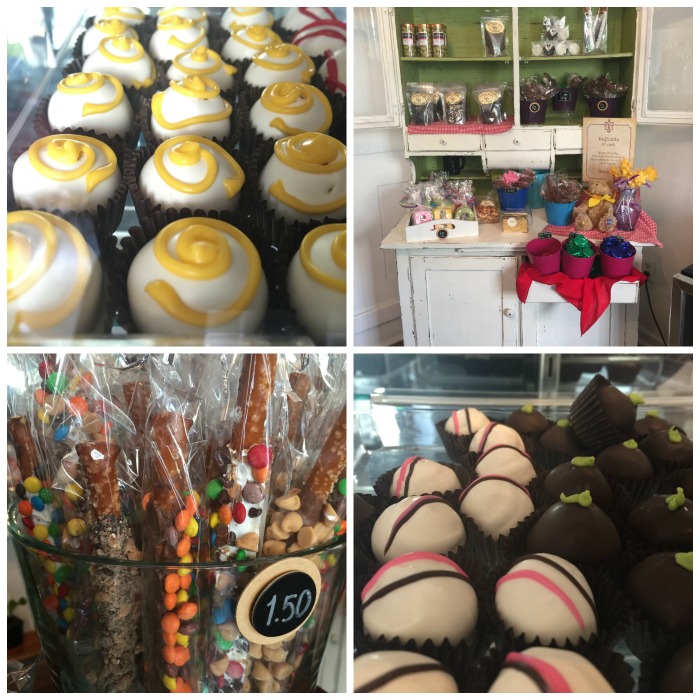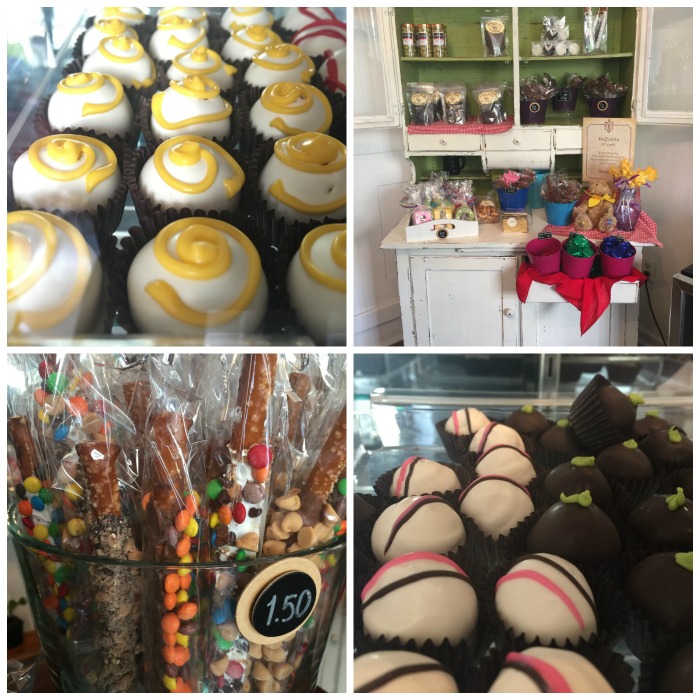 If you still need to take the edge off a sugar craving head over to Confection Delights, a gourmet chocolate shop located downtown Danville. Located in a cozy store front each chocolate is hand crafted and looks like edible art. It's almost too pretty to eat. For all my shoe loving friends, she makes a high heel out of chocolate that is just beautiful. Click over to the Confection Delights website to check it out.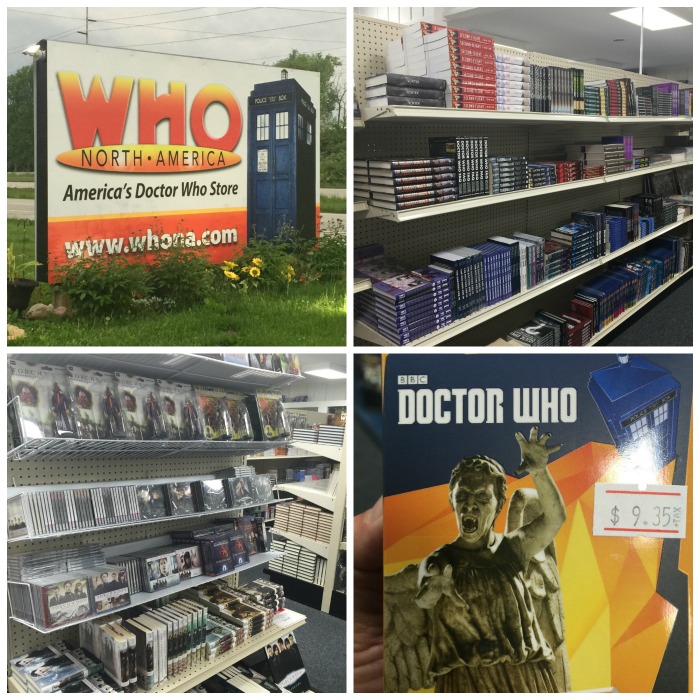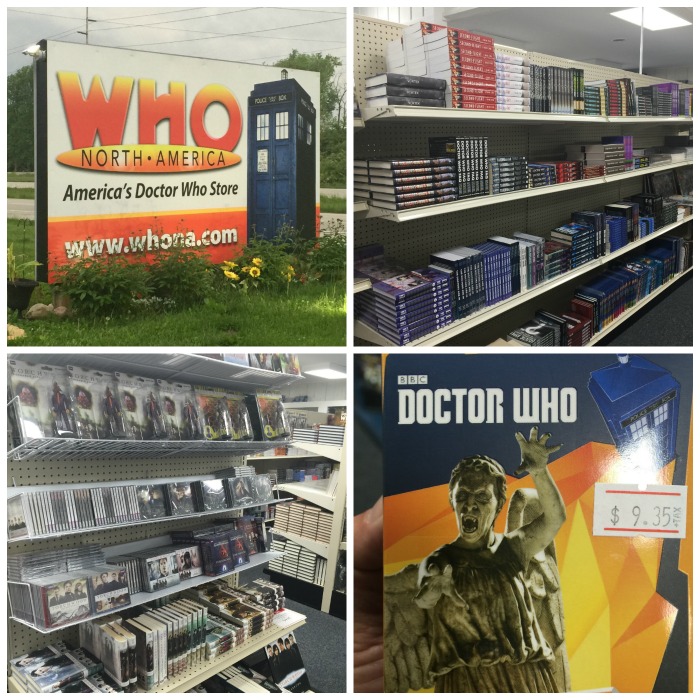 Dr. Who fans are going to want to make their way to the largest Dr. Who store in North America while visiting Hendricks County.  The store has everything from kitchen towels to the entire tv series. Soon they will have a Dr. Who merchandise museum and a multi-purpose room for games and events.  The museum is a labor of love for the owners and will always be free once completed.
The Andy Griffith Show returns to Hendricks County each year in the form of the Mayberry in the Midwest festival. There are tribute actors, a parade, classic squad cars, entertainment and more. This is a perfect family fun event. It's hosted each May.
Hendricks County is also home to Lucas Oil Raceway which hosts the biggest drag racing event in the United States. Every Labor Day weekend race drivers and race fans descend on Hendricks County for the thrill of the race. Don't forget to pack earplugs because the race  is LOUD.
You might also like: Visiting Indianapolis
Fantastic Foodie Finds + More In Hamilton County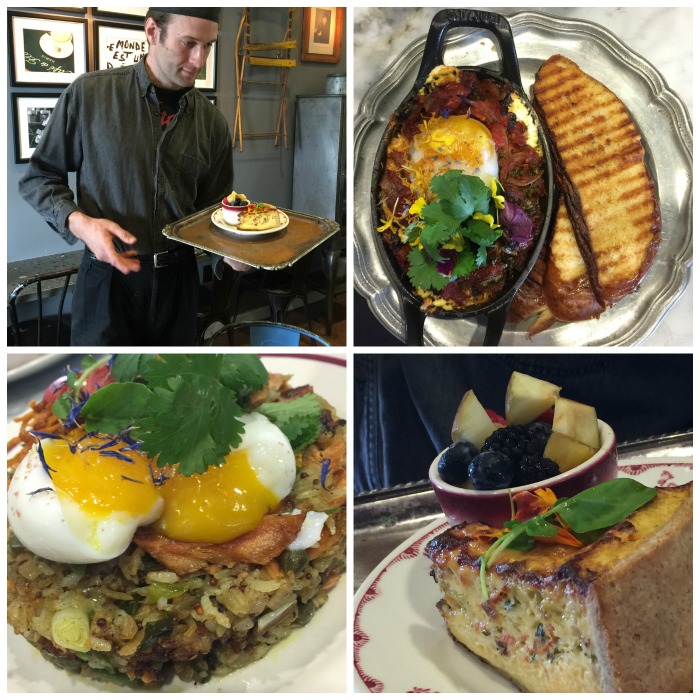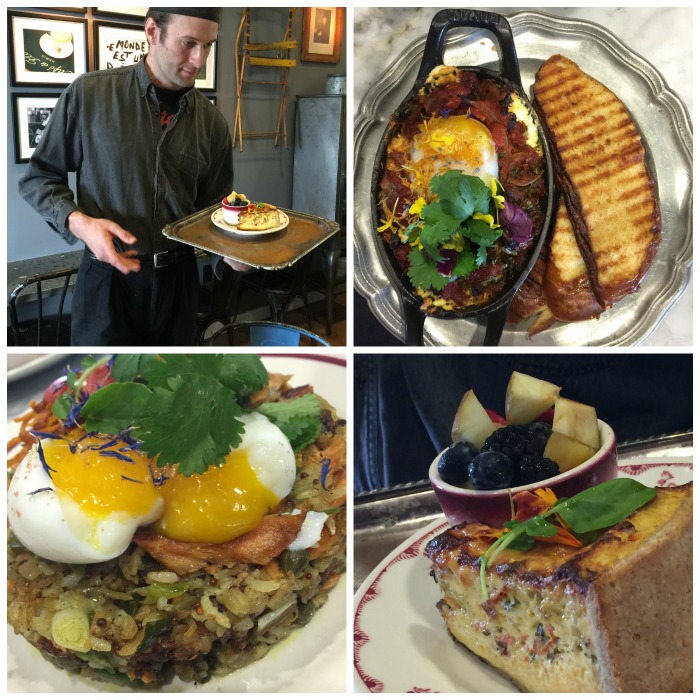 Eggshell Bistro, located in Carmel, has one of the best tag lines I've heard in a while, Globally Inspired Brunching. That is a tag line I can get behind. Brunch is my favorite meal and stepping inside the Eggshell Bistro is like stepping into a Parisian cafe except here no passport is required.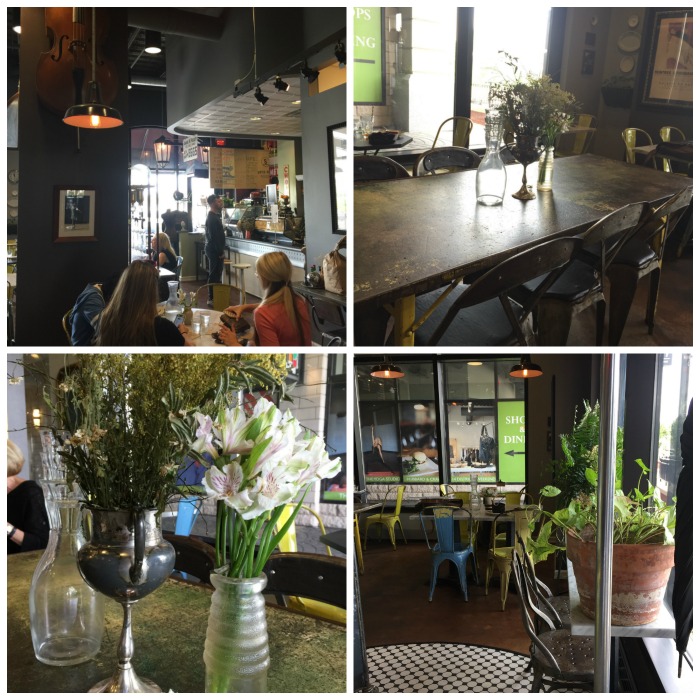 The inside decor scream European to me and it's limited table space makes me feel like the luckiest person alive to have a seat. Order a coffee, ask for a recommendation if needed, sit back and enjoy the ambiance of this bistro while forgetting that your feet are still firmly planted on American soil.
The menu is an eclectic mix of international flavors and all the menu items have an egg included in it. When you go be sure to order the Kedgeree: house-smoked/sorghum-glazed wild salmon, jasmine rice, curried-spice mix, onion, caper, scallion, soft-boiled hen's egg. Seriously delicious!
You might also like: 7 Reasons to Visit Hamilton County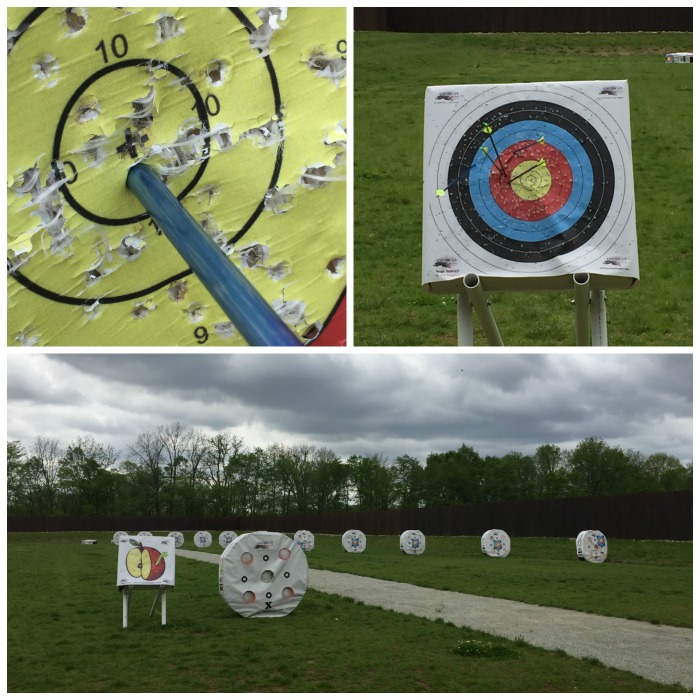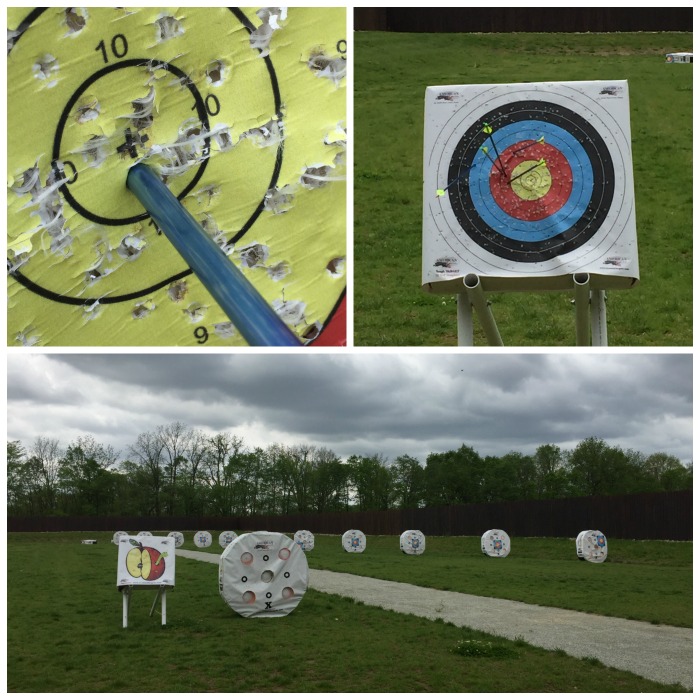 Try your hand at archery at the Koteewi Range in Noblesville. The employees at the range will walk you through the process of using a bow and arrow if you've never shot one before. It has been years since I've done any archery and I had forgotten how fun it is. The great thing about Koteewi is that they also have a 3D in the Woods course and a Family Fun Zone. This would be a fun adventure for a date night or an outing with the family.