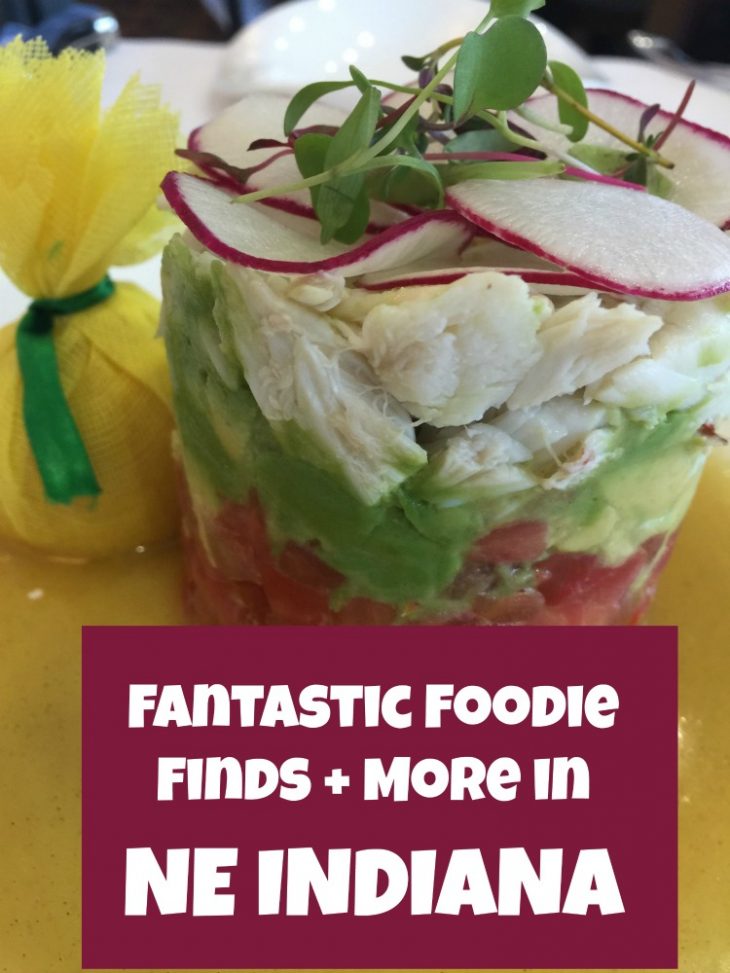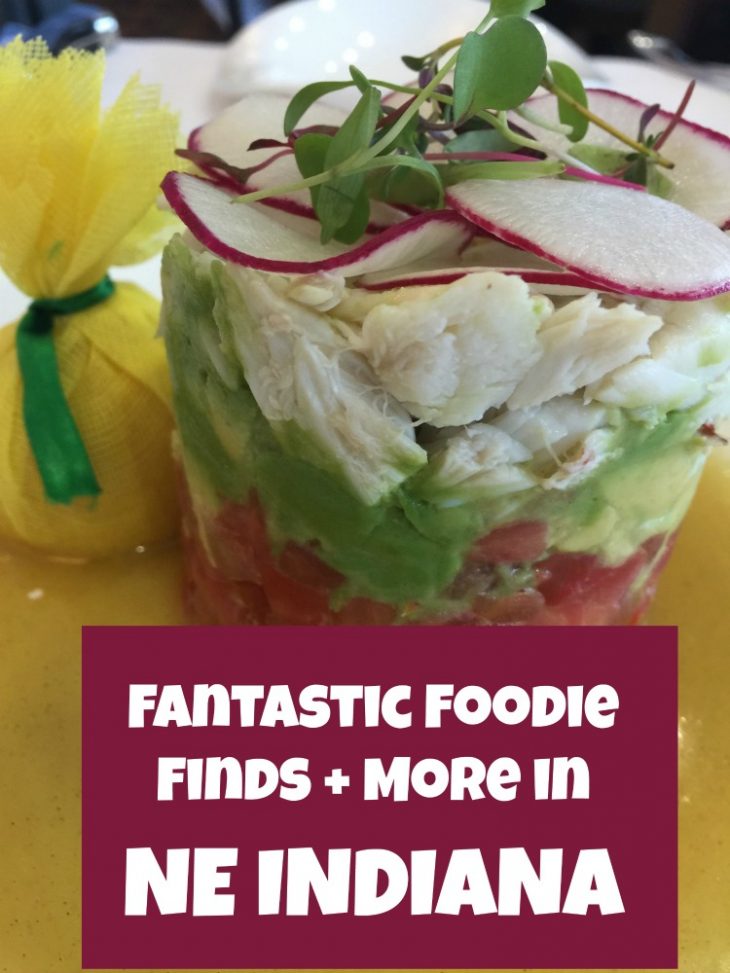 The final leg of my Indiana Foodways Adventure continued through Northeast Indiana. Here, I found the famous Mrs. Wicks pies, a steakhouse where the ponies run, sweet treats, coffee and a few unexpected surprises.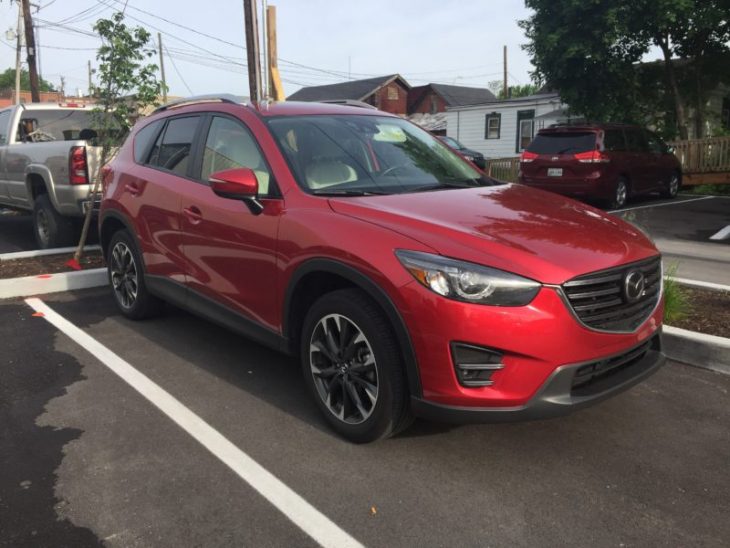 The Mazda CX-5 and I were still getting along really well and I spent much of my drive time doing math in my head trying to figure out if this car could be a permanent part of my future. It was comfortable to drive for many, many miles, had plenty of storage space and all the bells and whistles that are now available on new cars including warning bells to keep you safe, automatic wipers, back up camera and more.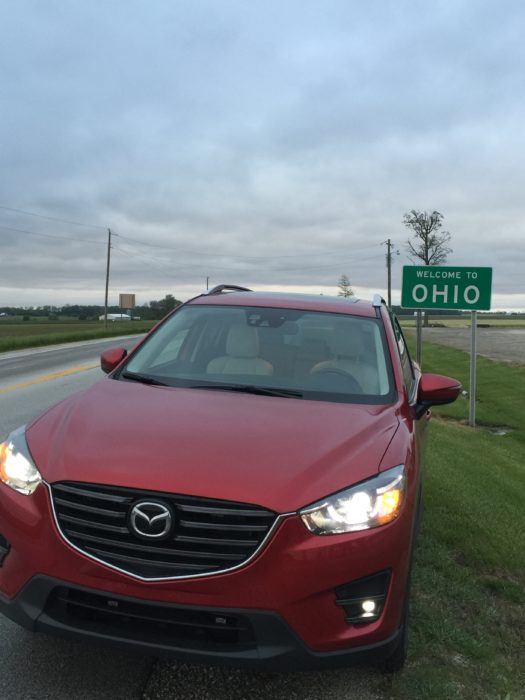 Come along as I share more fantastic foodie finds + more in Northeast Indiana.
ANDERSON, IN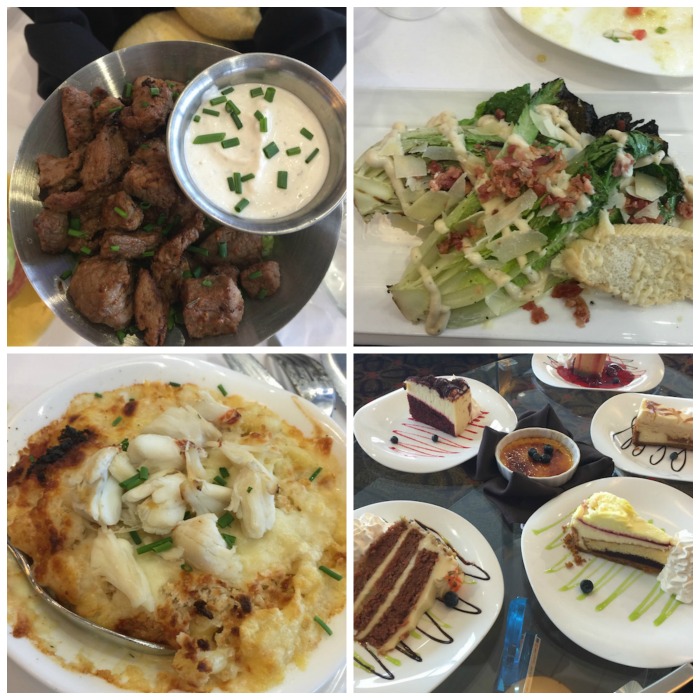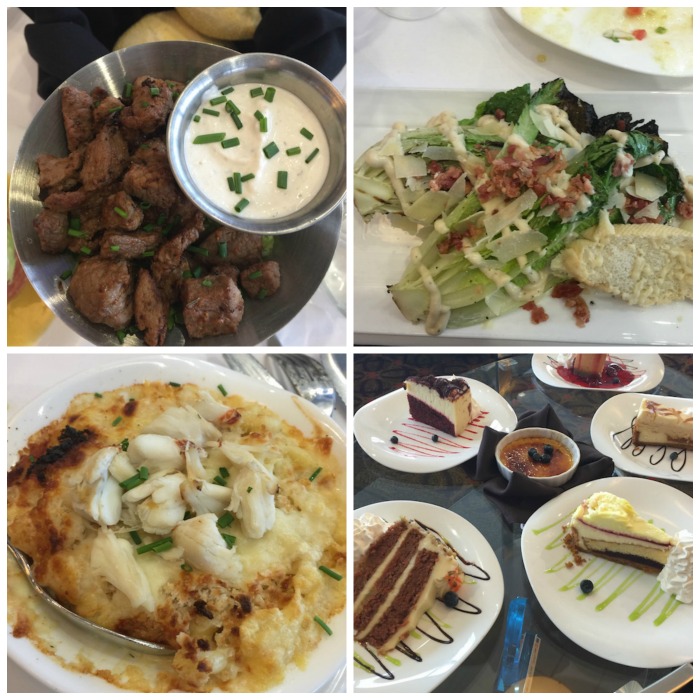 The Homestretch Steakhouse, located in Hoosier Park, serves up a delectable selection of entrees while you watch live harness racing from the floor to ceiling windows. Known for their prime-cut steaks and fresh seafood, Homestretch Steakhouse has a reason to be considered one of the best dining experiences in Anderson, IN. Note: there is complimentary valet parking which worked perfectly for us since there was quite the rainstorm happening when we arrived.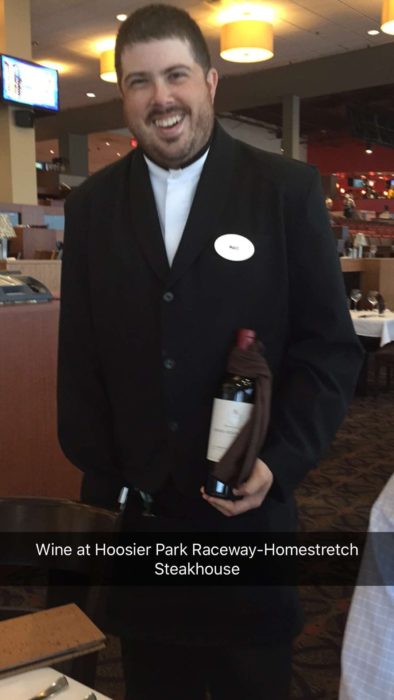 The restaurant also offers an extensive liquor and wine list. I'm a whiskey on the rocks kind of gal and there was a very nice list of options, but decided to go with the table and split of nice bottle of red wine. Note, the waiters do their job very, very well at Homestretch and they kept my wine glass full throughout the evening.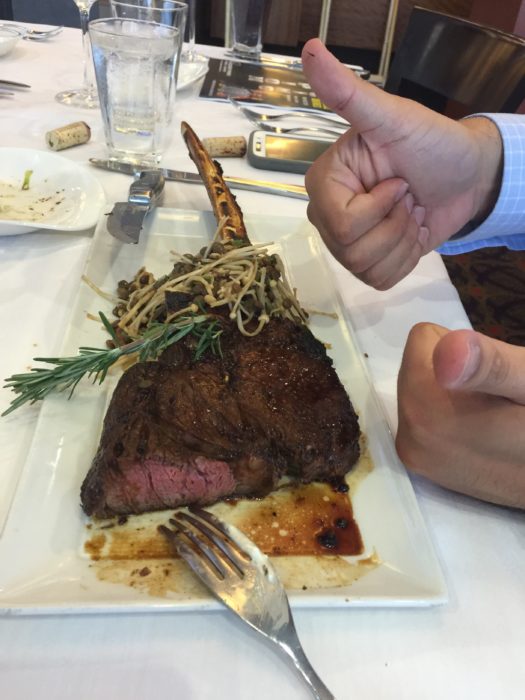 When you visit the Homestretch be sure to order the crab tower and beef tips as appetizers. Most guests order a steak, it is a steakhouse after all, for their main meal, but I went for a grilled romaine salad and a side of crab mac and cheese as my entree. The steaks at the table looked delicious, but I wasn't sorry with my order. I'm thinking you can't go wrong with anything on the menu.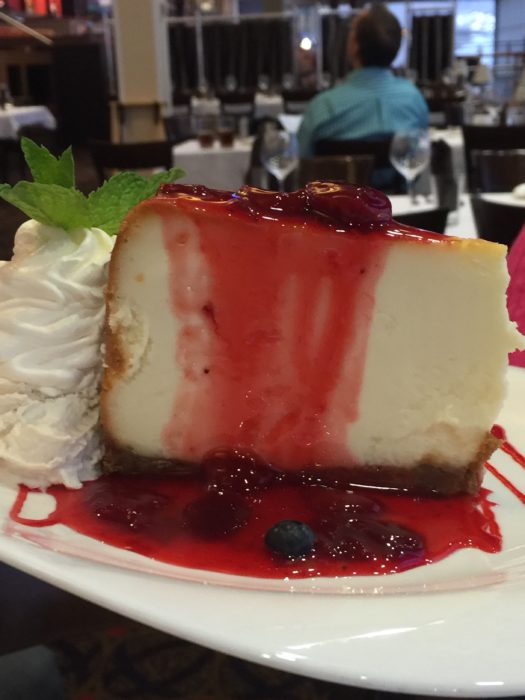 As always there was a sweet selection for dessert. I liked that there was more than one non-chocolate option on the cart and enjoyed a taste of cheesecake in berry sauce.
Anytime I can have a show and a meal it's a nice bonus and watching the ponies run is definitely a show. Yes, they even run in the rain. By the time they started racing the rain had let up to a light drizzle and we watched a number of races.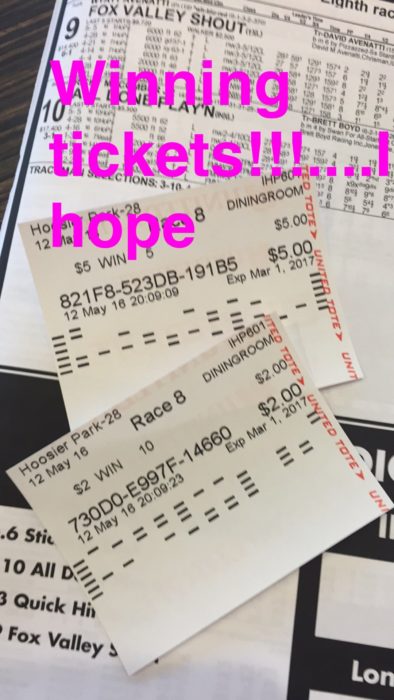 Of course, betting on the ponies makes it more fun. I was completely clueless on how to bet, but thankfully the employees at the park are more than happy to walk you through the process. I had $50 to play with and my method of deciding who to bet on came down to which names I liked the best. Needless to say by the end of the night I had lost it all, but I had so much fun it didn't matter. (Note: I need to find a better way to pick ponies)
If ponies aren't your thing Hoosier Park is also home to a casino where you can play the slots, e-table games, and video poker.
ALEXANDRIA, IN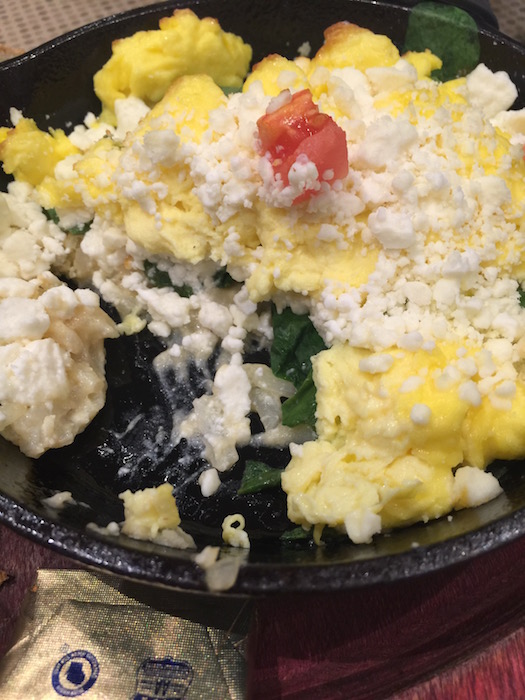 Alexandria, Indiana is home to Bill & Gloria Gaither, famous Christian musical artists. Fans flock to Gaither Family Resources, a place to tour, shop and dine. However, even those that aren't familiar with the Gaither name will enjoy a stop here. The restaurant serves up excellent food and afterwards you can shop in the store that has a variety of home decor and Christian-centric items. Public tours of the Gaither museum and recording studio is available twice a day.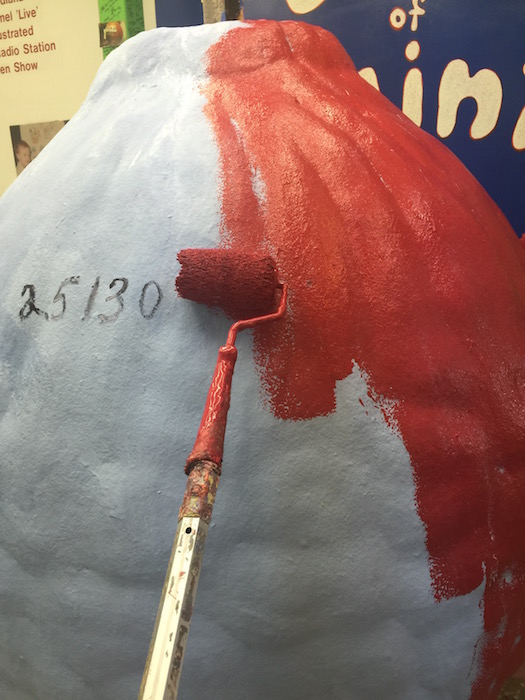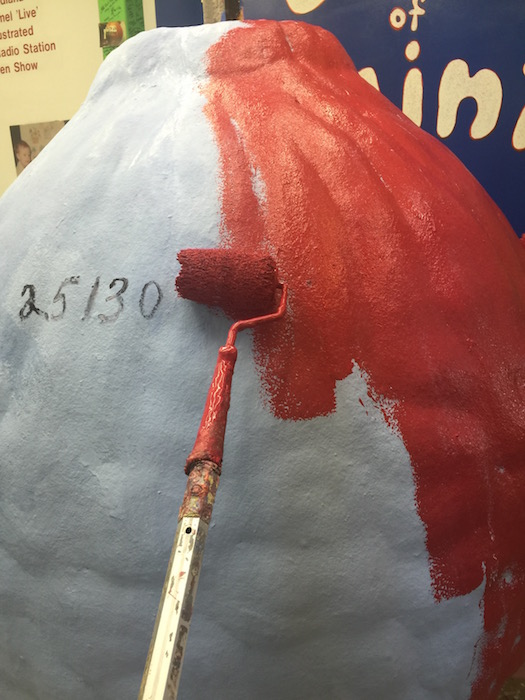 While you are in Alexandria you absolutely MUST go to the World's Largest Ball of Paint. You have to call to make an appointment since it's located in a building, but its completely worth it. While you are there you can paint a coat and make your place in the ball's history. We painted coat number 25,130 in a pretty red on the ball and had a lot of fun in the process. Since the ball is so large it does take a bit of time to paint it, but it's fun. For my geocaching friends there is also a geocache on the premise.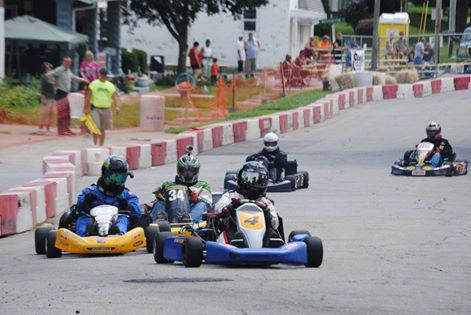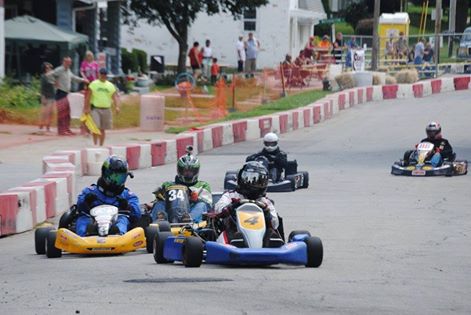 Photo(c)AlexandriaGrandPrix
Alexandria is also home to the Alexandria Grand Prix, one of the largest go-kart races in the state. Thousands of people fill the downtown streets to watch this race. My goal is to drive in this race. It looks like so much fun and I'm sure they have a class for newbies. Hopefully they have a go-kart I can borrow that goes really, really fast!
WINCHESTER, IN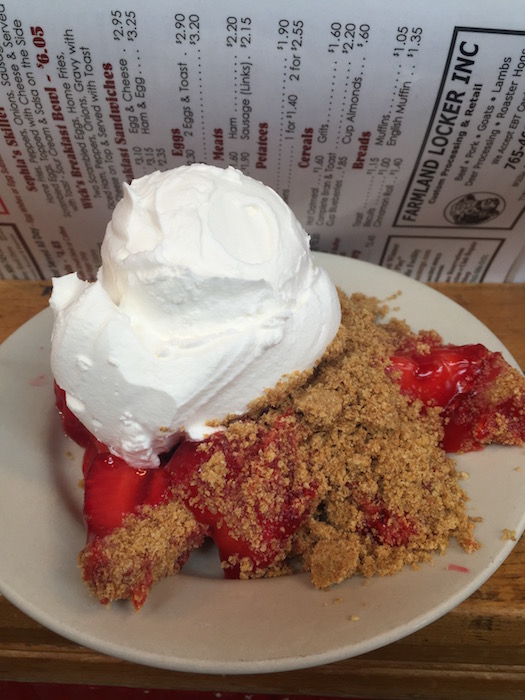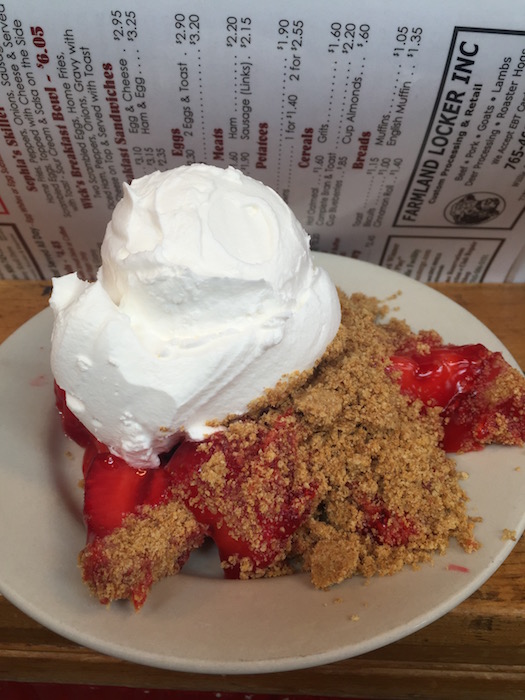 Famous for their sugar cream pies, Mrs Wicks Pie Shop in Winchester, IN has been serving up pies for over 60 years. You can enjoy breakfast, lunch, or dinner at their full-service restaurant. If you have your eye on piece of pie when you walk in be sure to ask the waitress to save it for you, otherwise it might not be there at the end of your meal. For lunch I had chicken dumpling soup that was made from scratch and then I had a piece of strawberry pie with extra graham crumble, be jealous, be very, very jealous.
After your meal be sure to stop by the refrigerators near the registers and pick up some pies and pie shells to take home. If I would have had a cooler with me I would have taken home enough pies to fill my freezer. They are inexpensive and delicious. win-win.
While you are in Winchester take a stroll around the town square. I only got a peek of the square, but it looked so pretty with statues and great architecture.
Ghost hunting friends make sure you visit when there are ghost tours happening at the Randolph County Infirmary. This is a hot and happening location and has been featured on my national shows. I'm making plans to go back for a tour in the near future.
PORTLAND, IN
One of my favorite ways to find the best taste of place in a region is to search out small food cottage industries and Portland has some worthy of mentioning.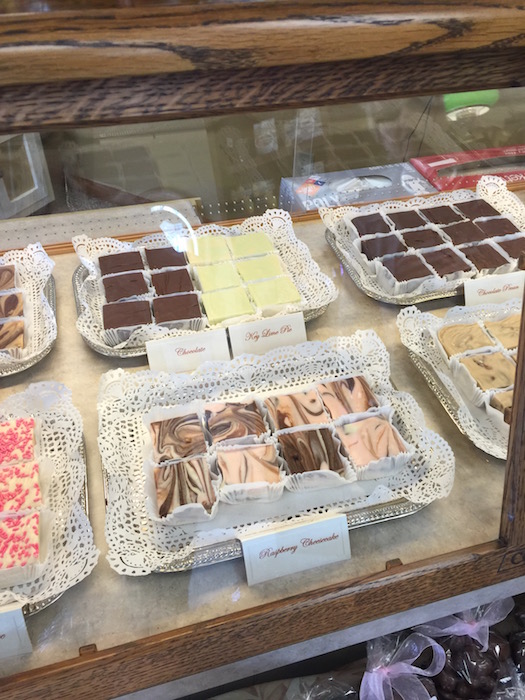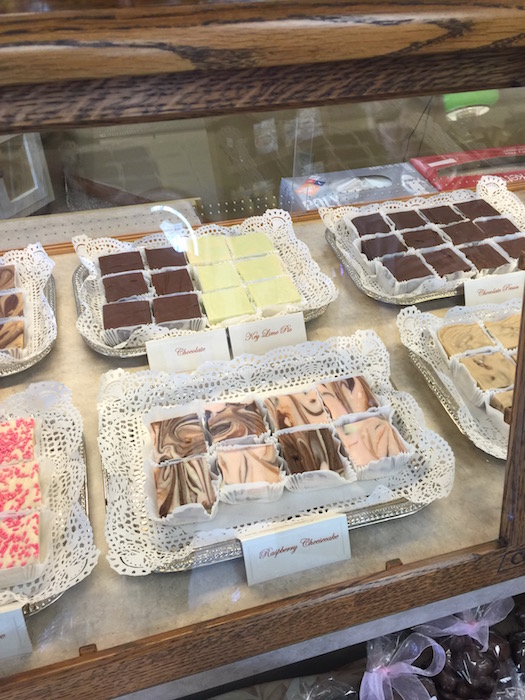 Sharlette's Fudgery & Candies may be a small store front, but it is packed with all kinds of deliciousness. Homemade fudge and candies line the glass displays and tempt you to try and buy every flavor.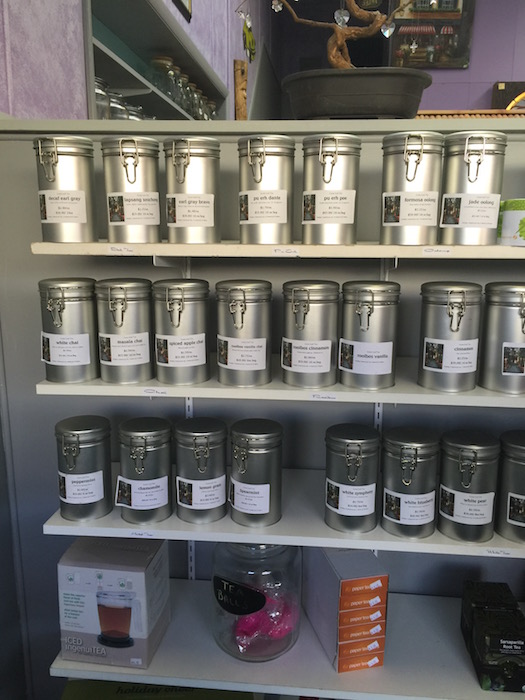 Glass Bonsai Coffee Shop, by the way I LOVE the name, is another small store front, but has a lot packed in it. There is an excellent selection of coffees and teas as well as hand crafted artisan items. Definitely worth a stop. Be sure to grab a cup of joe while you are there.
If you visit Portland during May or October be sure to go during the Tri-State Gas Engine & Tractor Swap & Sell Meets. Think of it as one GIANT flea market for Antique Engines, Tractors and Related Parts where you never know what you'll find.
REDKEY, IN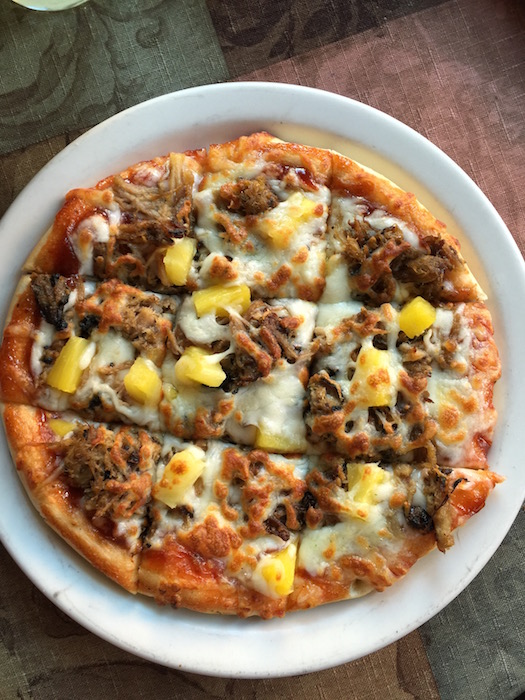 Just down the road from Portland you'll find Lil Bistro Restaurant in an old bank. Serving up everything from wood fired pizzas to spaghetti and meatballs. It's open for lunch or dinner and is worth driving out of your way to dine here.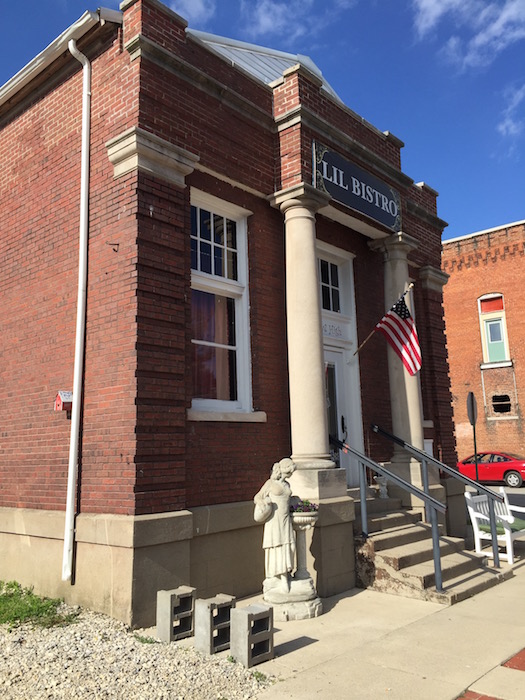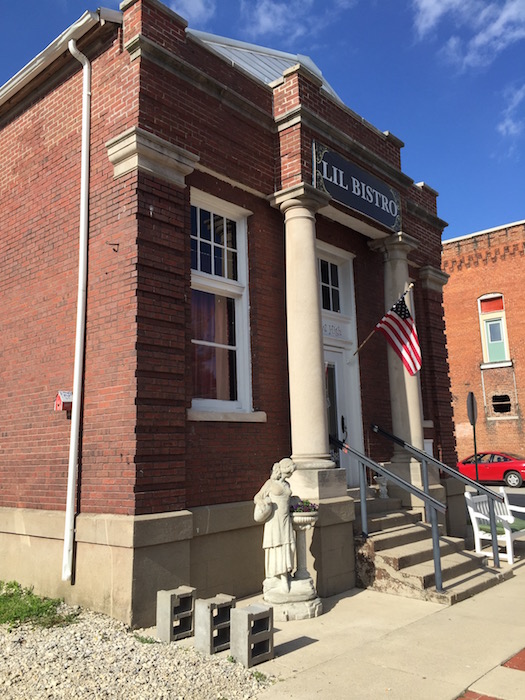 Love how this building, in a small, struggling town, has been repurposed into a family restaurant. Come early to ensure a seat because the locals know this is the place to come for a great meal and they are willing to make the drive for it. While you are in Redkey be sure to check out the antique shops. There are plenty available.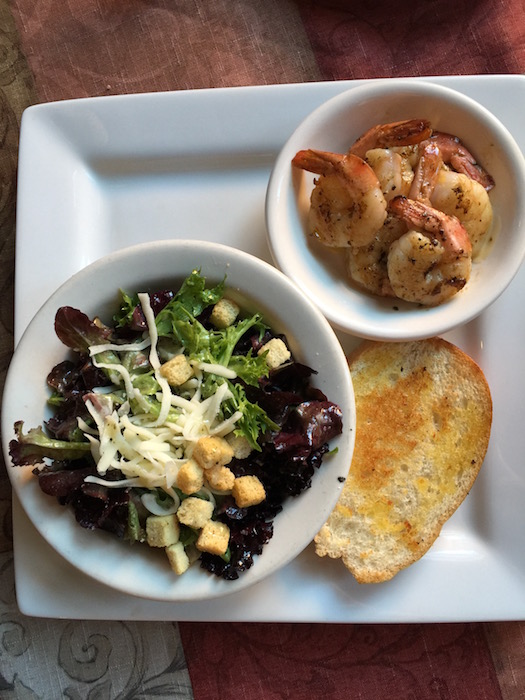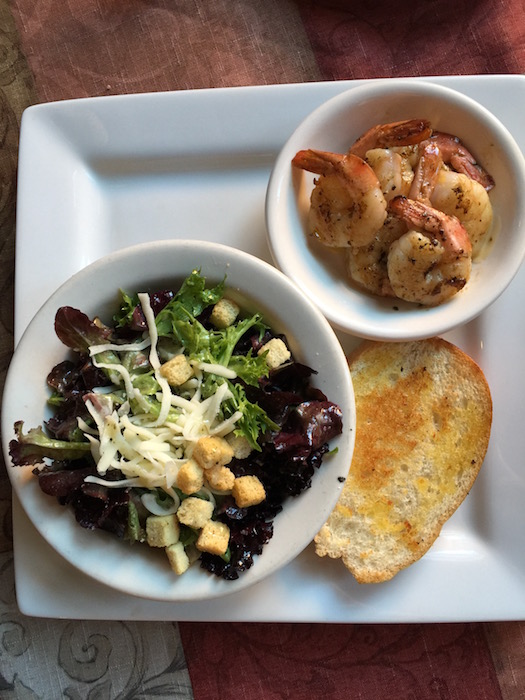 That wraps up my foodie adventure through northern Indiana. Be sure to click on the links at the start of the post to read about my other adventures through the state. If you have anything you think should be added please let me know!
I hope to have the same experience through southern Indiana this fall or early next year after the snow melts.