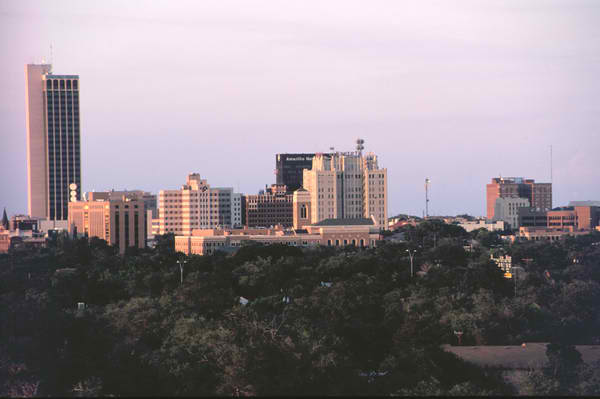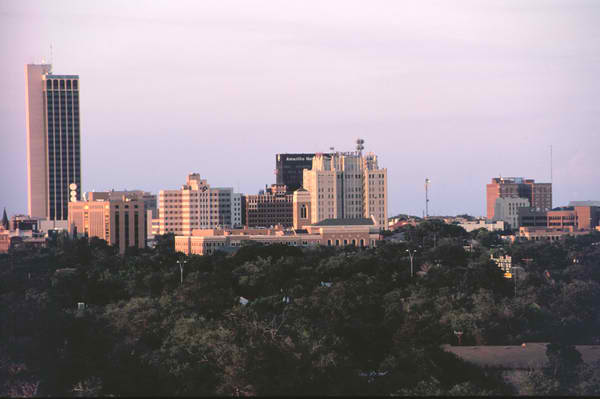 If you are traveling from coast to coast along the southern part of the United States there is a really good chance that you will pass through Amarillo, TX. The city is the shopping mecca for the Texan panhandle and is full of stores and restaurants.
As you start to drive into Amarillo along I-40 you will see retail establishments lining both sides of the highway. This stretches for at least 10 miles. Whatever you may need can be found here.
Great food, comfortable accommodations, cowboy gear (boots, hats, saddles, and more), and just about anything else you may need or want is here. Amarillo provided us with a fantastic place to spend the night on our cross country journey.
We checked into the pet-friendly Drury hotel on the west end of town and then set out to explore the area. The Drury Hotel offers some of the best amenities, free wi-fi, no fee for pets, free cocktails, evening food AND breakfast. Really, it is one of the best deals in hotel stays.
Just down the road and around the corner from the Drury we found a great dog park for Pippie to run off some steam and, of course, we had to make a stop at PetSmart to let her shop for a new toy.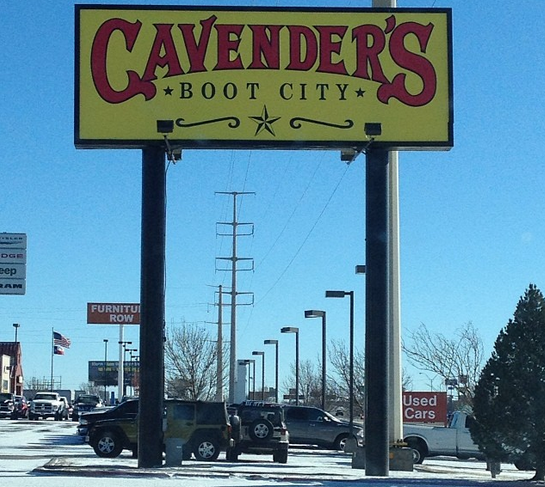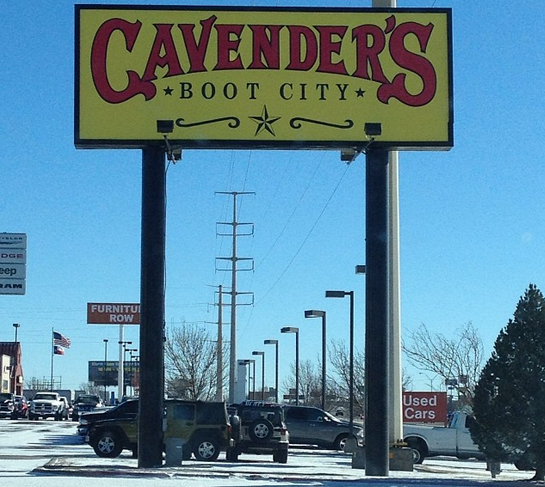 A few doors down from the Drury is Cavender's Boot City. A must visit when you are in the area. Cavender's offers boots of every style, color, and shape that you can imagine. If custom made boots are more to your liking than there are boot shops that offer custom made boots as well.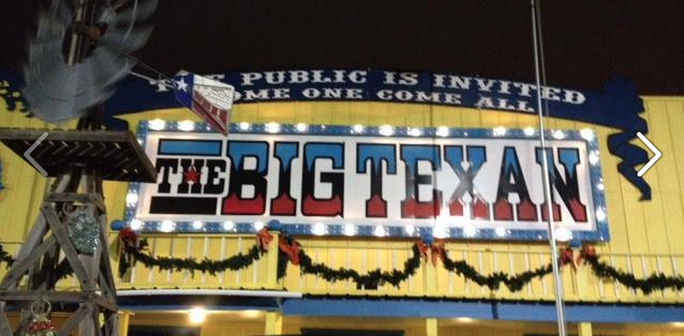 Of course, the piece de resistance of our visit to Amarillo was dinner at The Big Texan: Home to the free 72 ounce steak. We had cocktails with Bobbie Lee, one of the co-owners, and spent time chatting about The Big Texan and plans for the future.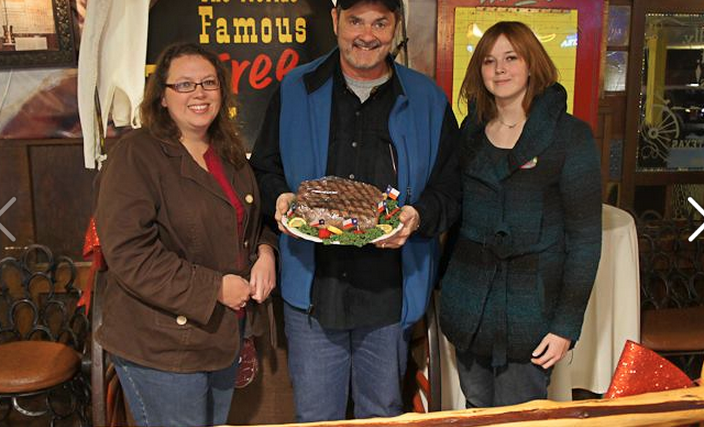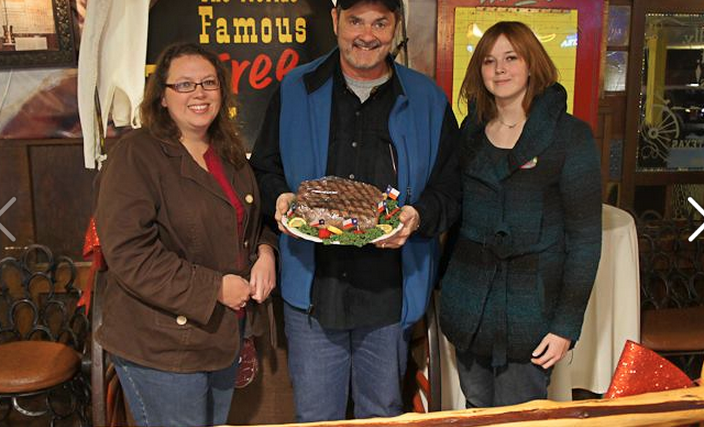 During our chat I had to learn more about the 72 ounce steak challenge. I was impressed with how many people give this challenge a try. Bobbie Lee told us that at least 2 people a day give the challenge a try. Out of those about 1 in 6 men and 1 in 2 women are able to complete the challenge. Now, before you start thinking that women are so superior it's important to note that very few women participate in the challenge. The majority of people taking up the challenge are men.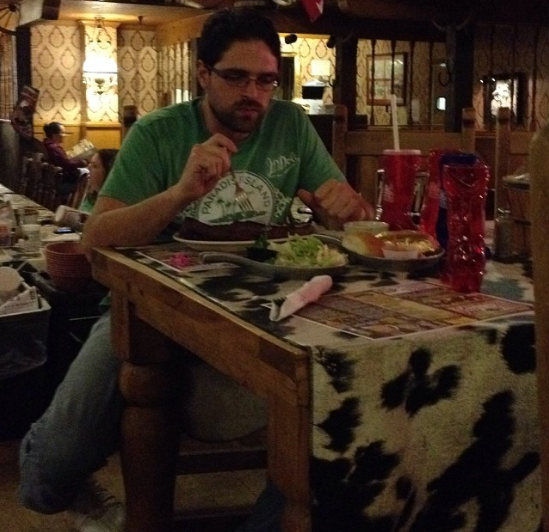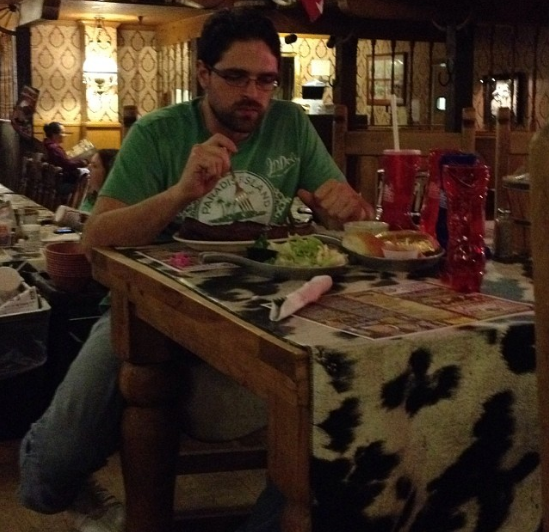 This guy was giving the challenge his best shot, but with not much time left on the clock he still had a ways to go.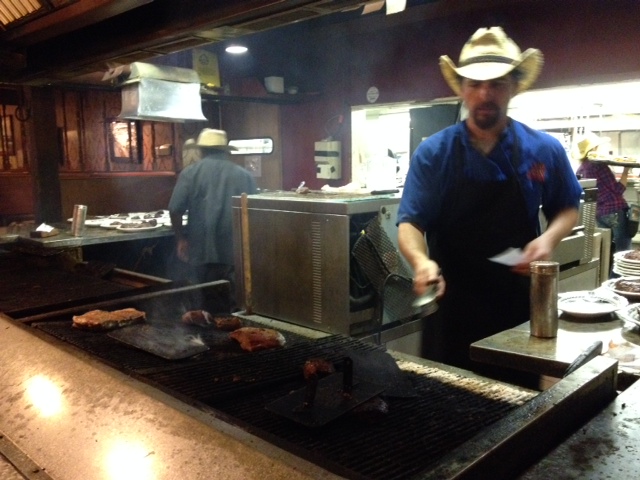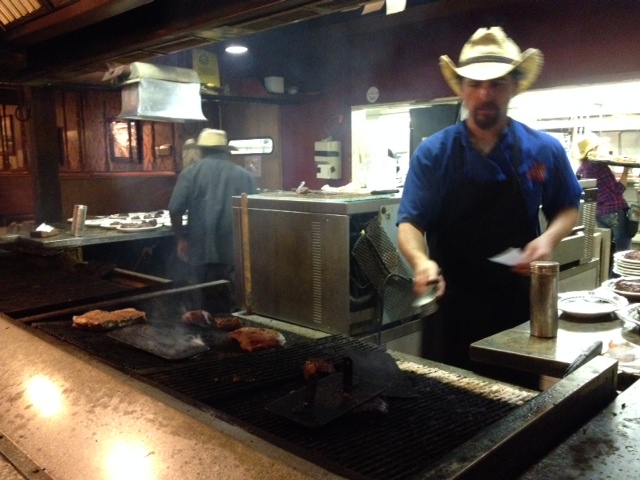 The kitchen grill area is open for guest to be able to view the area. You can walk up and watch them grill up your dinner if you like.
If you'd like to arrive in style at The Big Texan you can arrange to have a limo pick you up at your hotel. Simply have 4 guests that want dinner at the restaurant and The Big Texan will pick you up and transport you to and from your hotel for FREE! Yes, that's right, I said free.
Eating at The Big Texan really is a fun experience that is perfect for singles, couples, and families.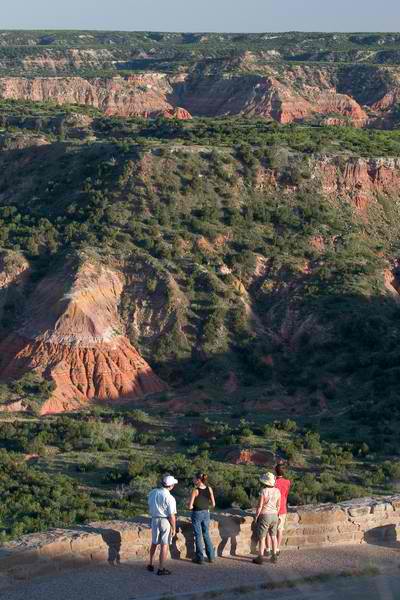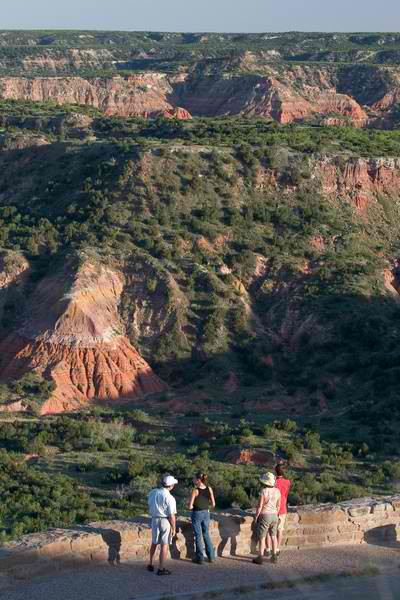 Of course, after eating a big meal you'll want to walk it off and there is no better place to do that than at Palo Duro Canyon. Located a short 25 miles southeast of Amarillo. There are a lot of scenic trails available for every skill level. There is a daily entrance fee, but it's completely worth it.
If you are able to spend a few more days in Amarillo there is more to see and do. A complete list of activities can be found here. If you like planning on the go be sure to download the Amarillo: Where to sleep, eat, play app for your smart phone.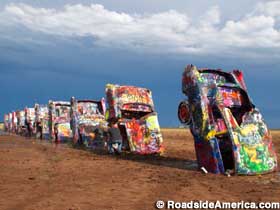 On your way into or out of town be sure to stop at the Cadillac Ranch, just a few miles west of Amarillo, for a true roadside oddities attraction experience.