Wondering what adventure you should to try in Clearfield County? There are so many great options. Clearfield County has so many great options for outdoor fun, but if you're on limited time
I'm sharing my top 5 favorite adventures to do while you're visiting.
5 Adventures To Try in Clearfield County
Stop by Wolf Run Adventures in Clearfield and rent a slingshot for a fun way to explore the county. A slingshot is so easy to drive, both automatic and manual are available, and no special training or equipment is necessary.
Climb in the drivers seat, fasten your seat belt and prepare for fun! This is such a great way to explore Clearfield County.
We zipped up, down and around country roads.
We stopped at historic spots, roadside attractions, vistas, drove to lakes and hiking trails.
We spent the day cruising the roads and never tired of feeling the wind in our hair and sun on our face.
Just be sure to watch out for wildlife crossing the road.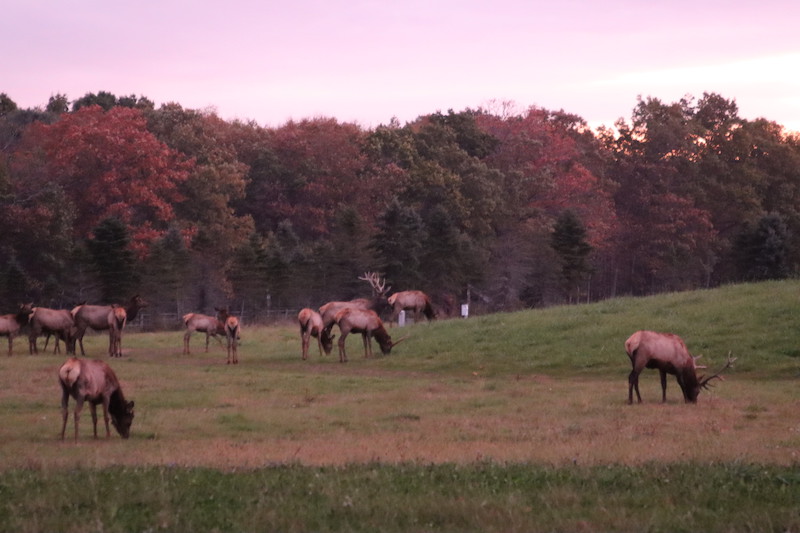 Did you know that Pennsylvania is home to the largest free-roaming elk herd in the Northeastern United States?
Elk can be seen year-round in the area, but fall is the best viewing time, in my opinion. The fall colors provide a great backdrop to the elk grazing in the fields.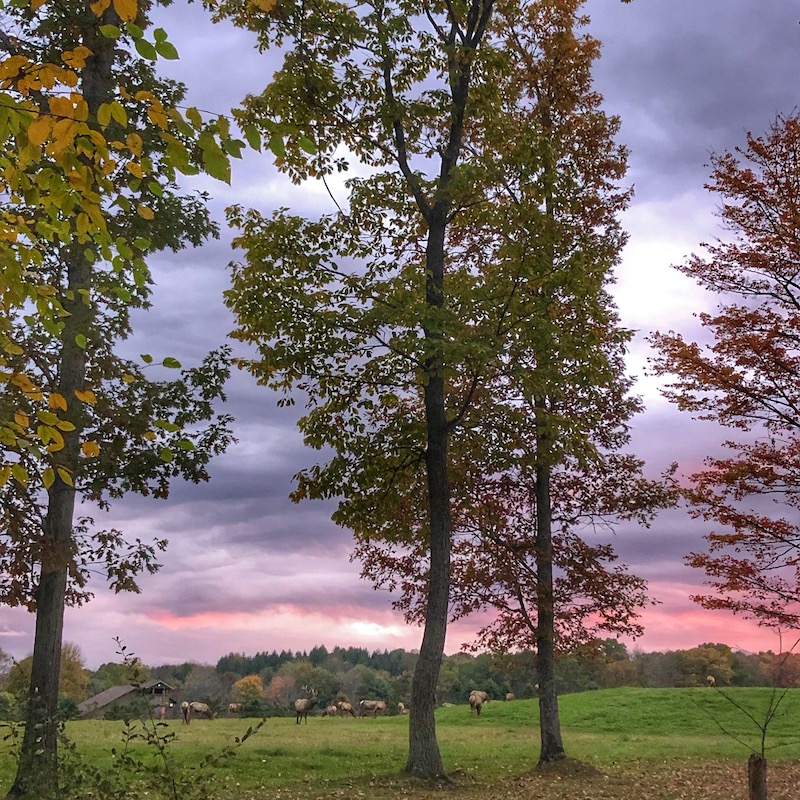 There are a number of great elk viewing areas and even a wagon ride at the elk Country Visitors Center in Benezette.
During the fall if you listen closely you'll hear elk bugle.
Go early in the morning just as the sun starts to break across the horizon or early in the evening right before dusk for the best viewing times.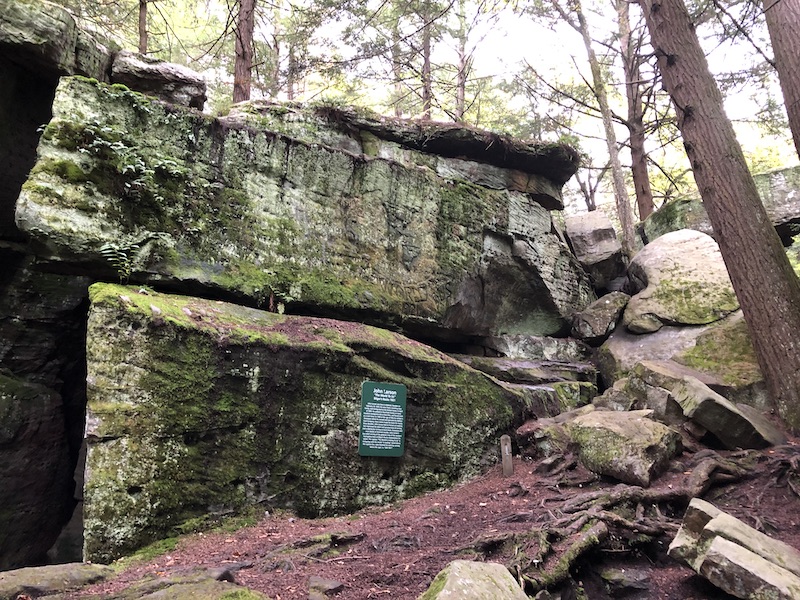 Get out and hike at Bilger's Rocks, rock outcroppings 300 MILLION YEARS in the making. These unique rock formations are so much fun to climb through and around.
Now, I haven't visited all the rock outcroppings in Pennsylvania, but so far this is one of the best ones, in my opinion. There are hallways, great rooms, crevices, and even an ice cave.
Visit the "ice cave" so named because of how long the ice stays in the cave and crawl through 25 feet of pitch black until you see a crack of light at the opposite end.
You just have to go forward on faith until you see a crack of light at the opposite end.
A great visit for those that love caves. Me, I'll stay in the light.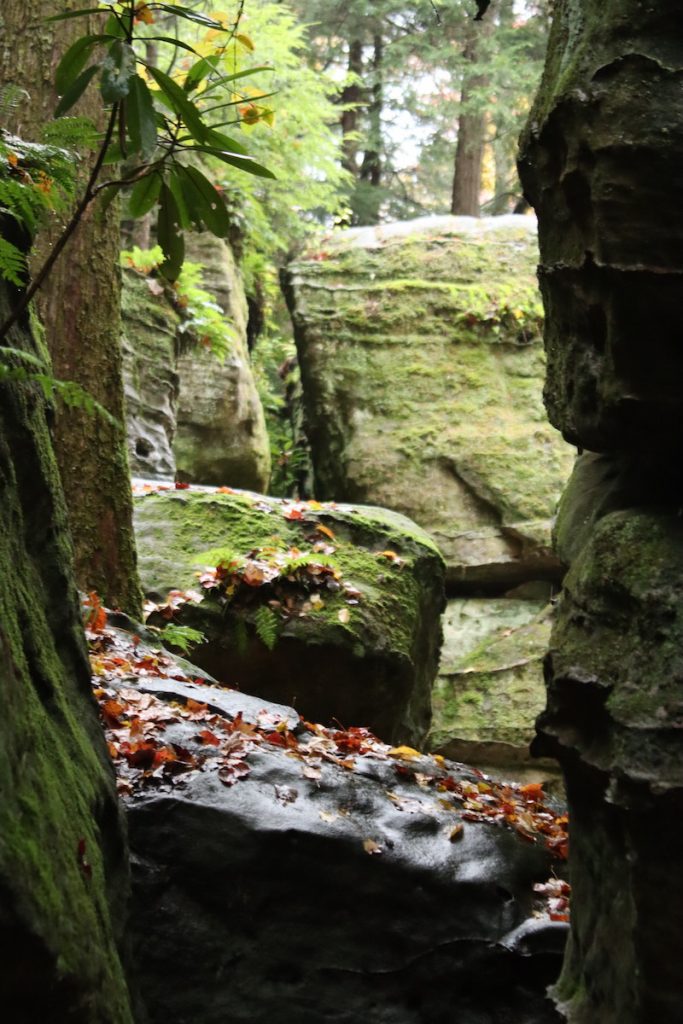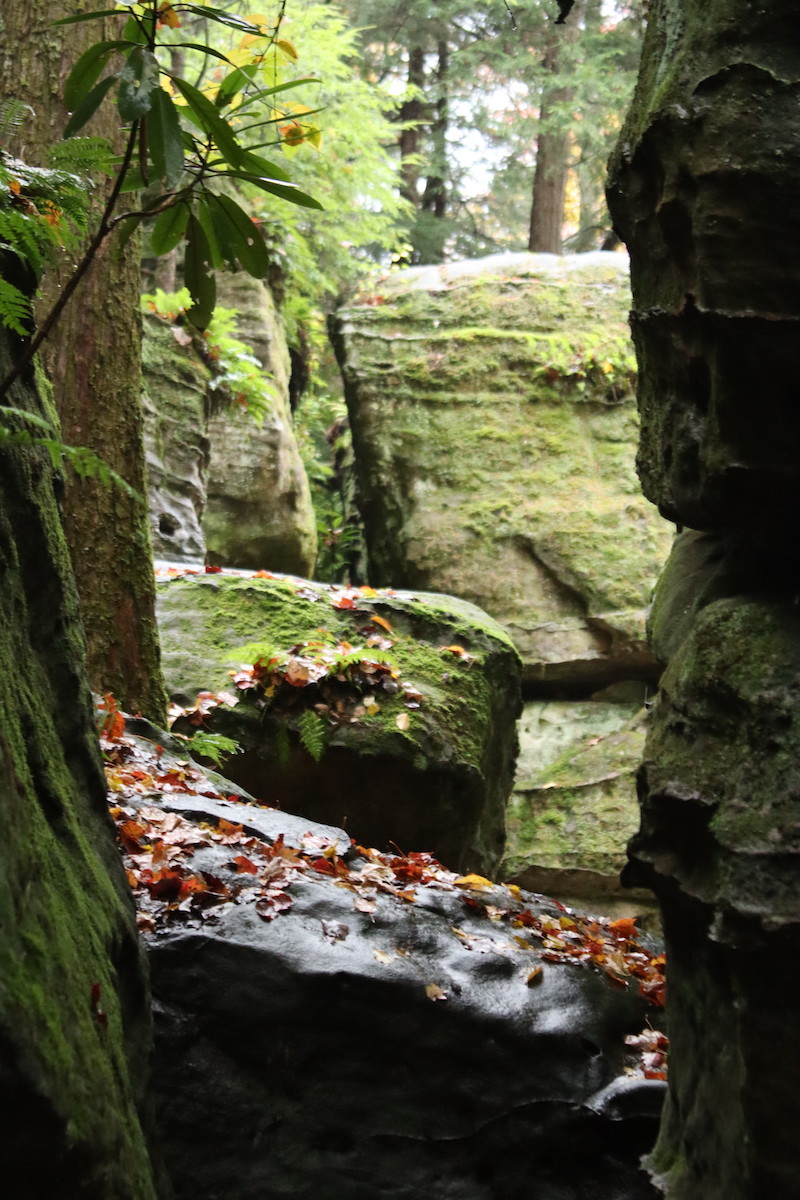 If you love scrambling around giant rocks and exploring nooks and crannies this is the place for you.
Be sure to see the views from the top because they are fun and it's interesting to see the rocks from a different perspective.
I would plan on spending at least 2 hours at the park, longer if you really love playing in the outdoors or want to enjoy a picnic while you are there.
The Trail of New Giants cuts through the blowdown and the 250-acre Windstorm Preserve.
Walk the trail and see the forest regenerating. A 1/4-mile spur trail leads to two beautiful vistas of the park and surrounding forest.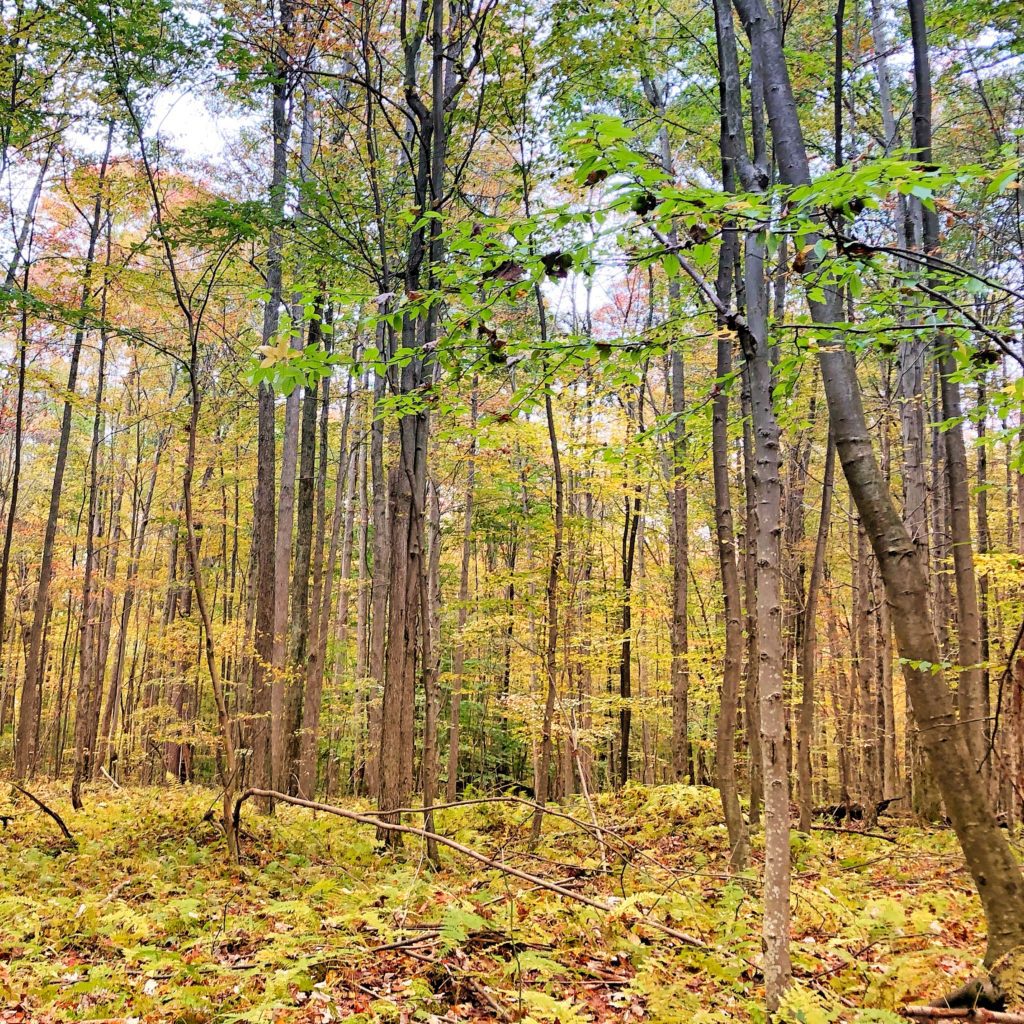 This is a 1.25 mile trail when you include the 1/4-mile spur which you'll absolutely want to take.
It's a bit of an incline up to the vistas but you can do it.
Pin Your Adventure!