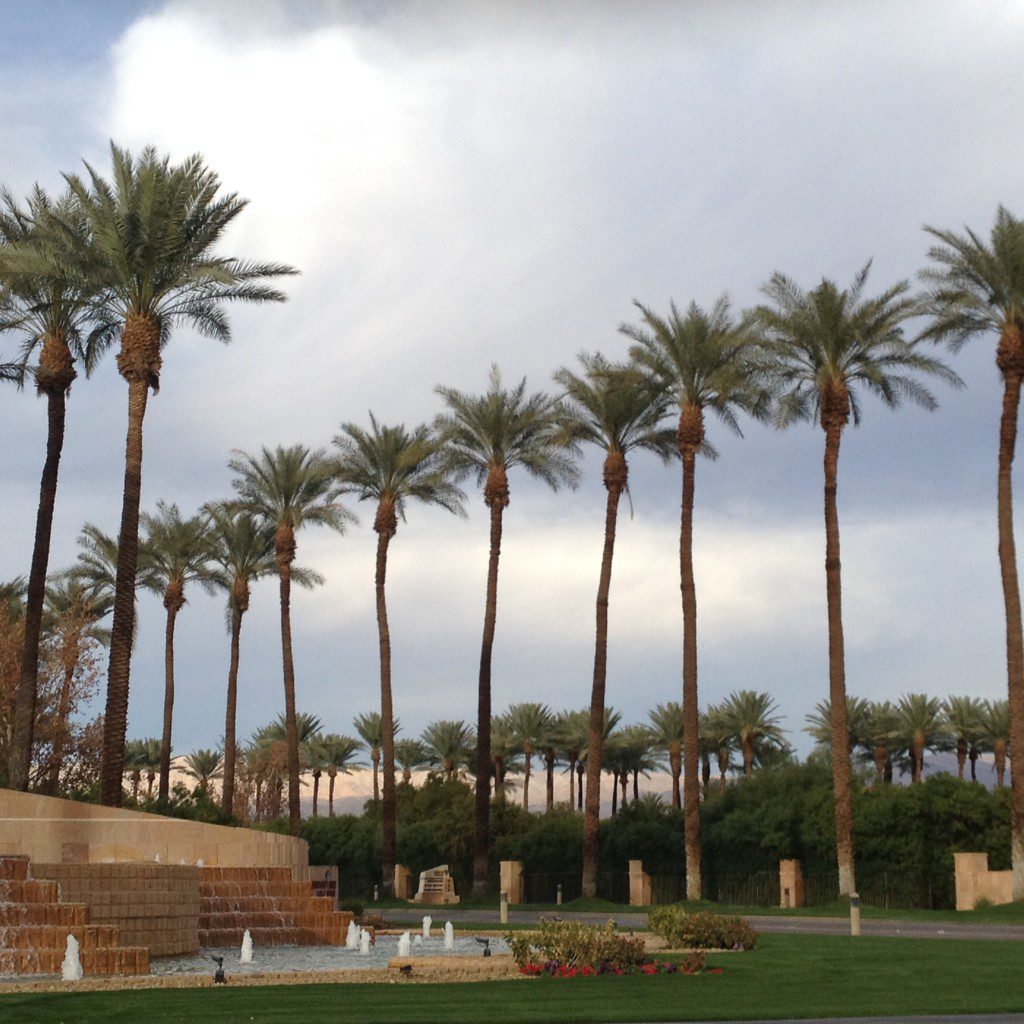 What do you look for when you book a girlfriend getaway hotel? Fabulous pools? Great food? Spa services? Large, comfy rooms with never want to get out of beds? A nice fitness center? If you answered yes to any of those than I have the perfect resort for your next girls only escape. The Renaissance Esmeralda Resort and Spa in Indian Wells, CA offers all the above and so much more.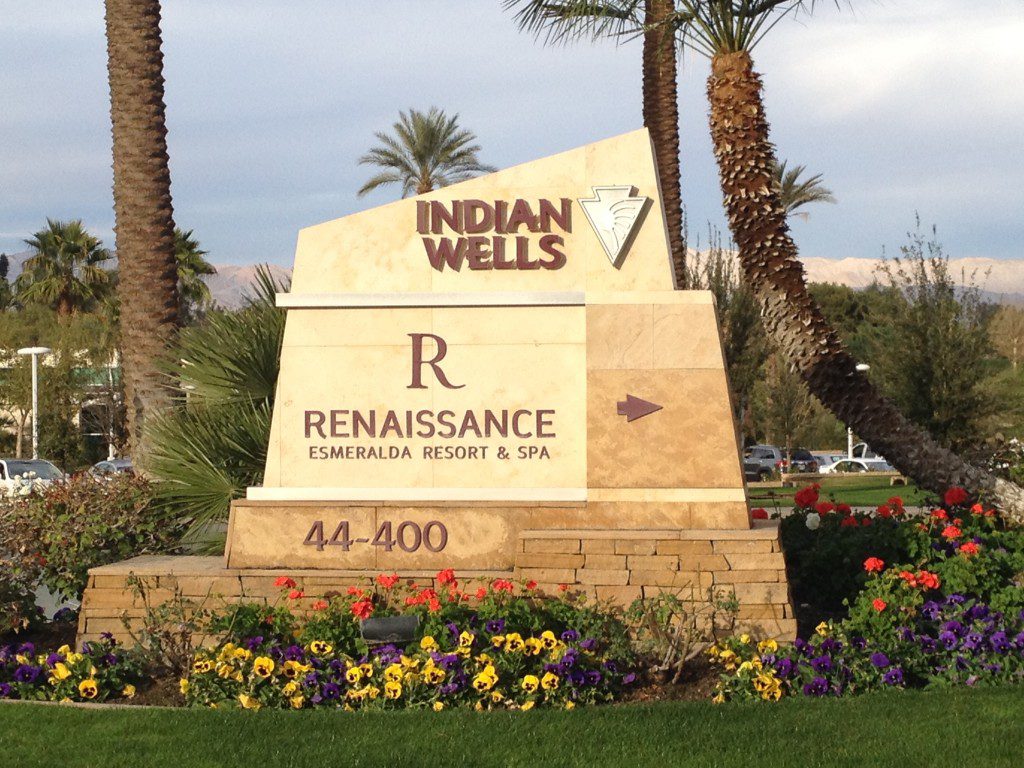 Em & I recently spent a couple nights at the Esmeralda Resort and it far exceeded any expectations we had. First impressions were made when we turned onto the drive leading to registrations. Palm trees and gorgeous flowers line the drive and right away I knew we were in for a treat.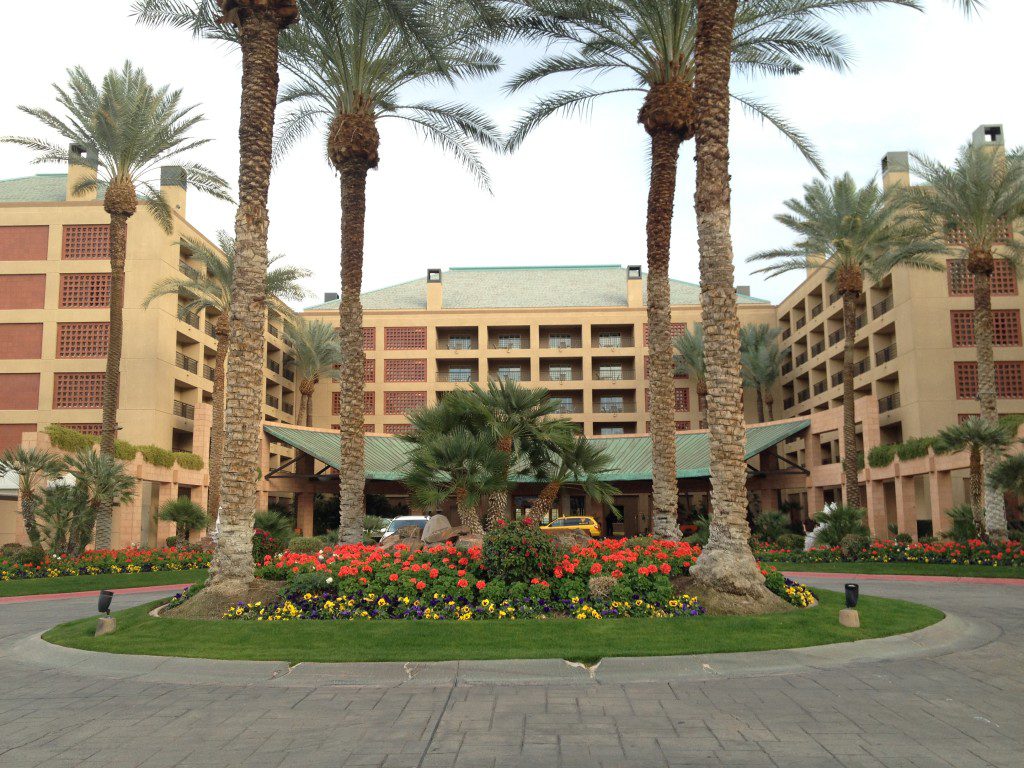 The hotel takes customer service very seriously and it shows in everything from a warm welcome at registration, to the valet keeping my bags while I parked the car, to the wait staff at the restaurants.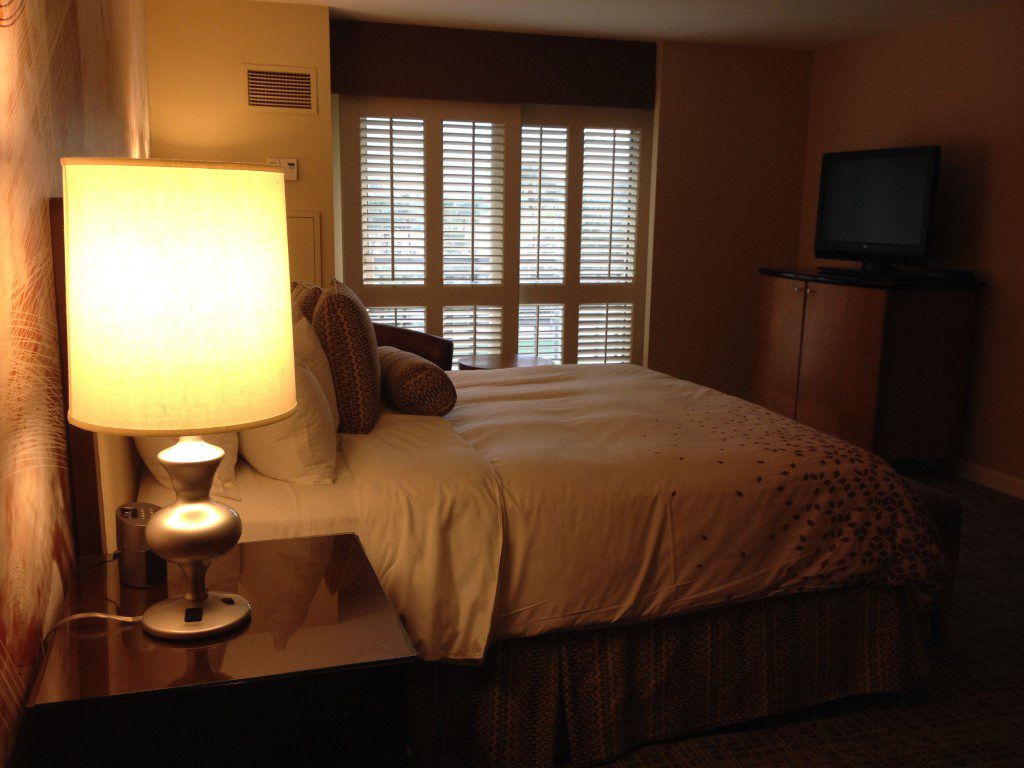 We were booked in a king suite for our stay. The room was very large and complete with a sitting room, desk area, huge bedroom and a spacious bathroom. There was a lot of room to stretch out which I always appreciate. The bed was so comfortable that I wanted to stay there all day and I don't say that very often.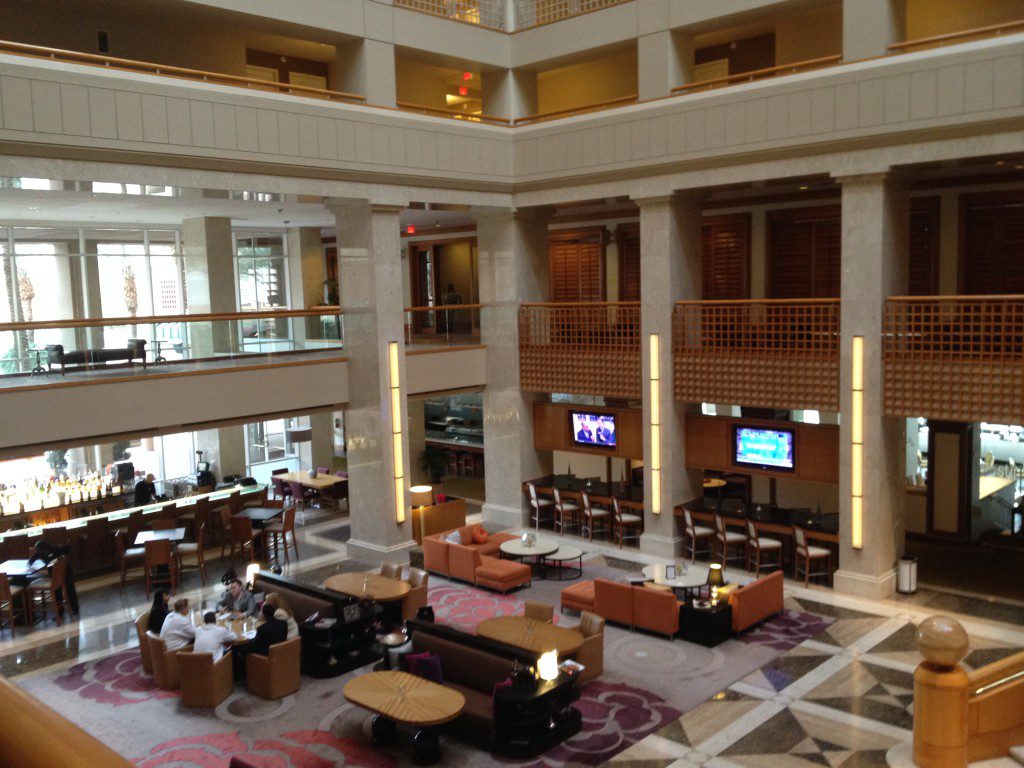 Once you check in to the Esmeralda there is really no reason to leave until you check out. Restaurants offer breakfast, lunch and dinner. There is even a sushi bar at the resort. There are lounges, a relaxing spa, inviting pools and hot tubs and if you are feeling active a fitness center, bikes, and, of course, access to golf courses.
I indulged in a stone pedicure during my visit. It was a good choice for a spa service. Hot stones are used to massage the legs and feet which felt a little bit like heaven. It was a very relaxing hour while I chatted with the other guests and technicians. Upon leaving my feet looked great and were flip flop ready.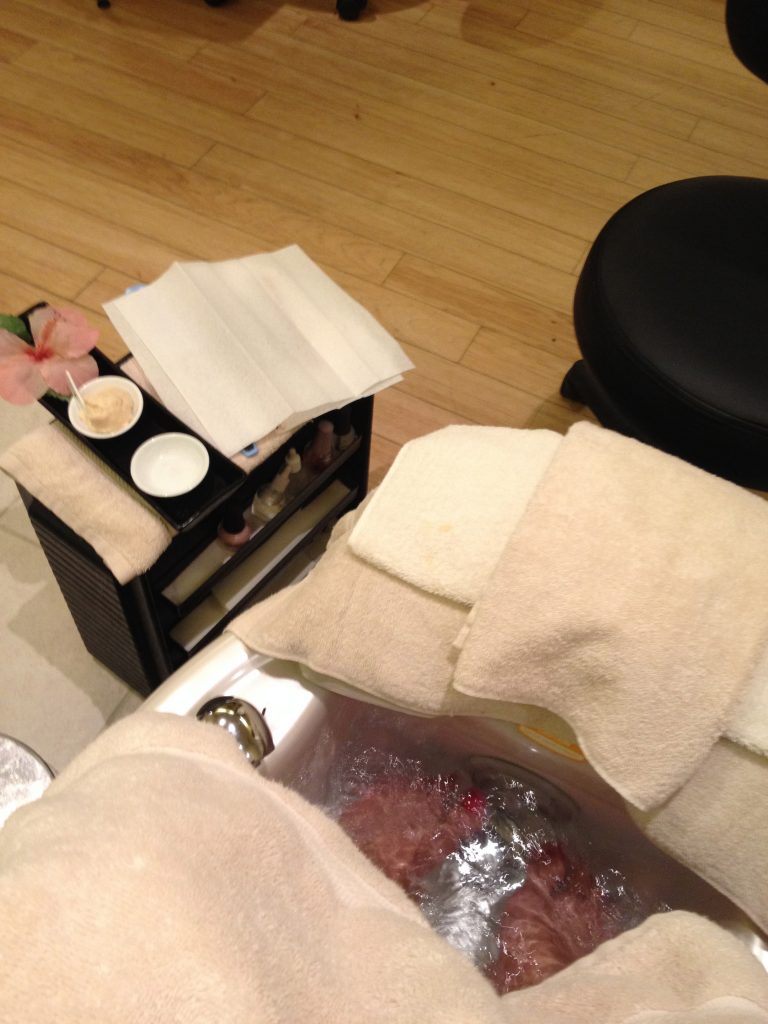 After being pampered at the spa we headed to the pool area. It is a little slice of heaven. Lounging chairs stand in rows just waiting for guests to get comfy. We found the perfect chairs facing the sun where we relaxed in between dips in the huge pool. My favorite pool feature was the waterfall. I could have stayed for days and never tired of my pool side visits. Seriously, it's a perfect place to catch up with your girlfriends while getting a bit of sun.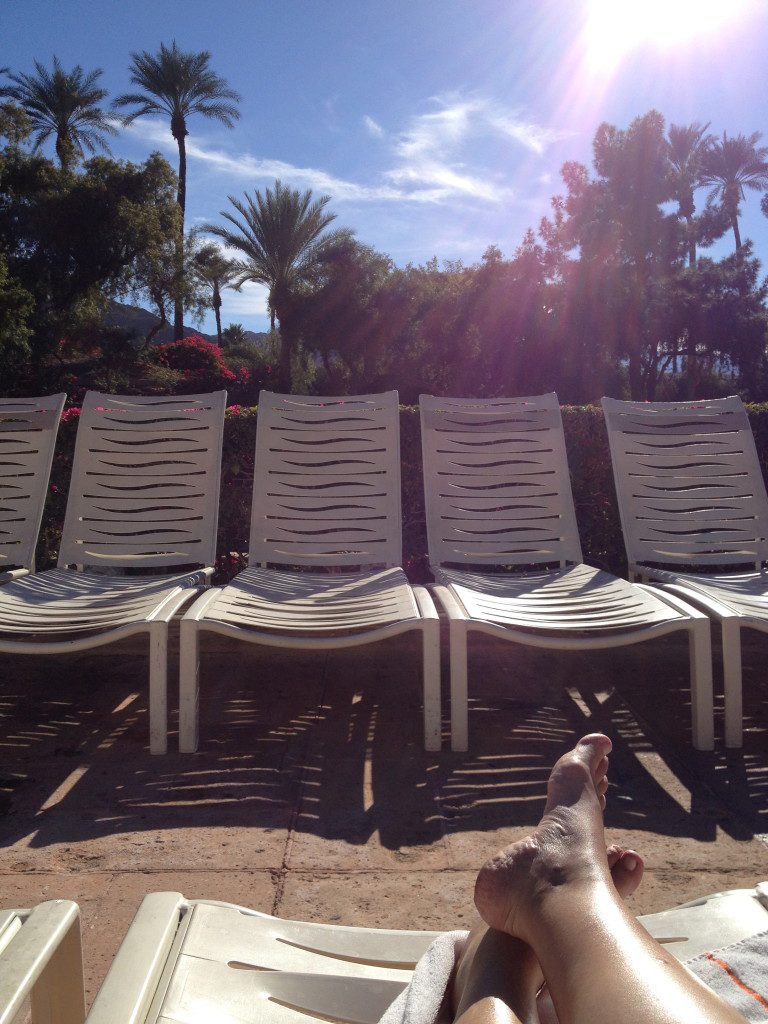 We had dinner at Glo Lounge where they serve small plates and delicious drinks. Glo Lounge is in the open lobby area with gorgeous floor to ceiling windows and a lovely grand staircase. The ambiance is very comfortable as is the seating. We enjoyed a hummus plate, beef sliders and an artisan individual pizza. Oh so good.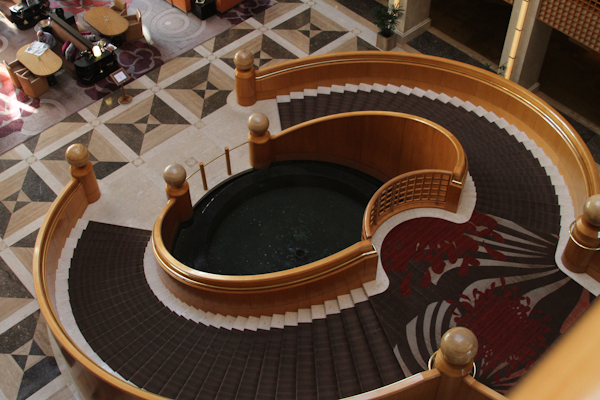 There are lots of quaint little seating areas outside, but my favorite were the seating areas with a fire pit. It provides a great place to enjoy a post-dinner cocktail while enjoying the great outdoors. I could definitely get use to staying at the Esmerelda.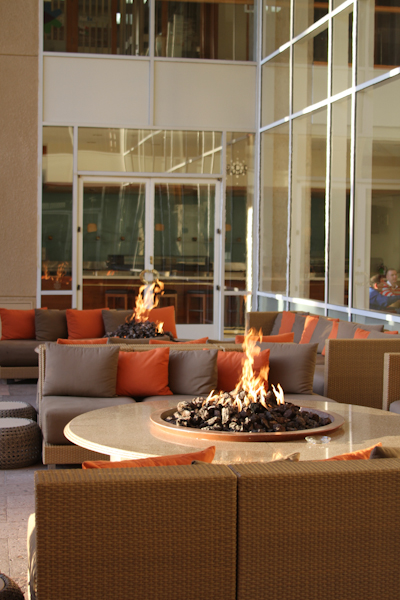 When you think about planning your next girlfriend escape be sure to consider the Greater Palm Springs area and book your stay at the Renaissance Esmeralda Resort & Spa.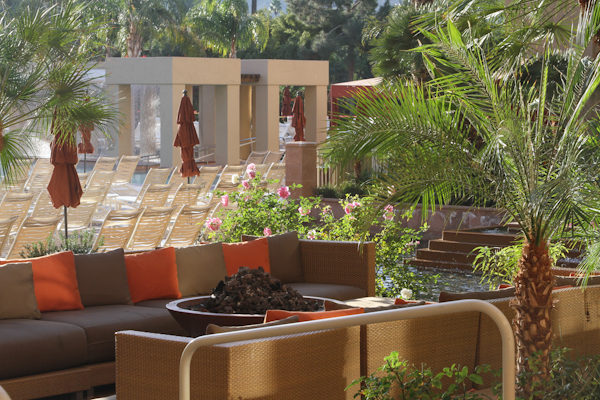 Learn more about the Renaissance Esmeralda Resort & Spa here.