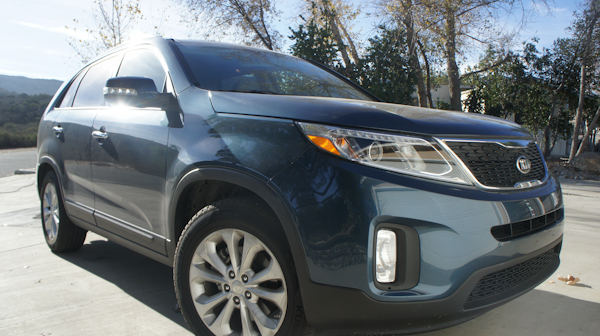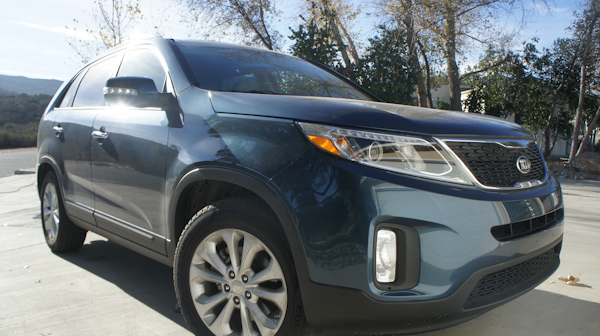 I know, I know, I always say how much I love driving all the different cars, but it's true. Maybe it's because my mini van is aging and driving new cars is such a treat. However, I think it's because car manufacturers are making cars better and better which, in turn, makes them so fun to drive.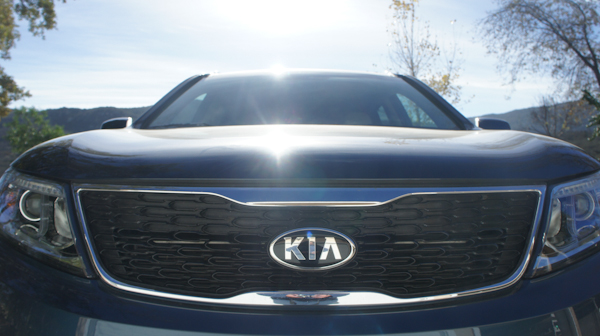 I recently had the chance to drive the Kia Sorento for a week and really enjoyed it. It is the perfect SUV for travel. Large enough for the family, all the luggage or camping gear you may need and the family dog. Plus, it's really comfy ride.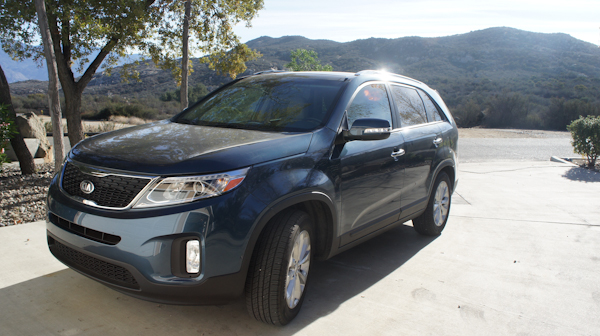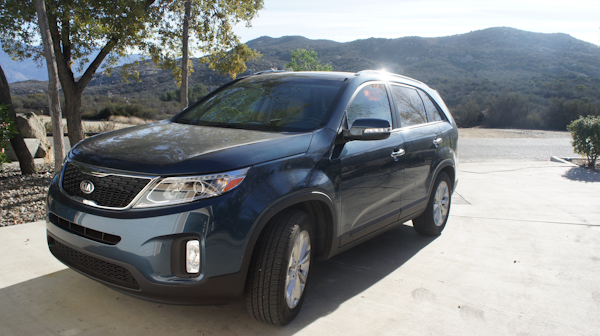 The sunroof is a great feature for Southern California. There is so much sunshine here every day that using the sunroof is a lot of fun.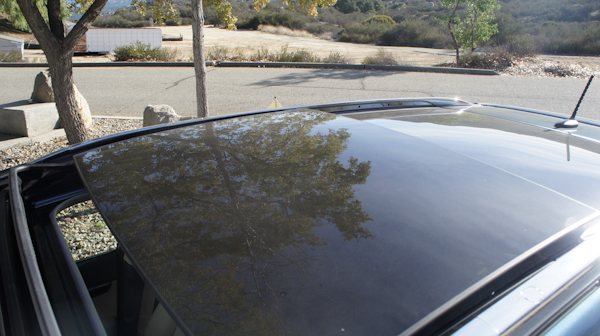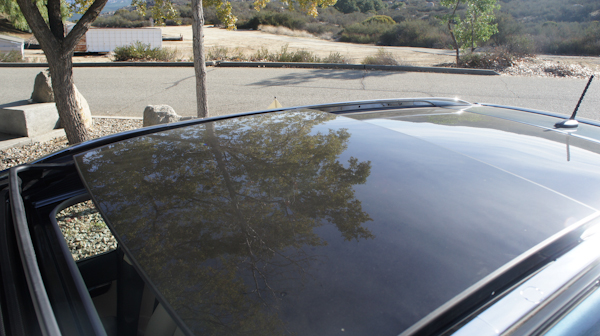 There is so much room in the back of the Sorento for anything you might need to haul. It would easily fit all of our camping gear and luggage for a month on the road. Need to haul the kids to numerous sporting events? No problem, all their gear will easily fit.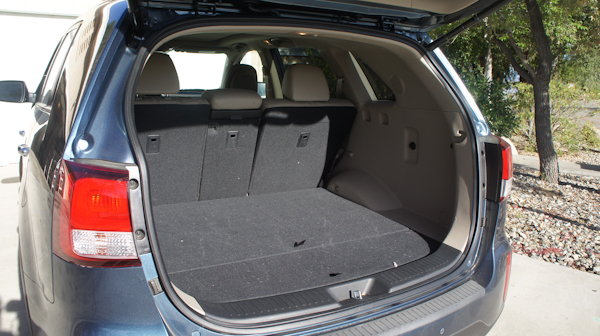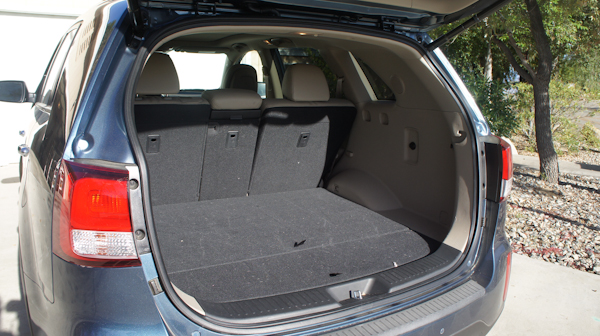 Many of the controls are within easy reach for the driver either on the steering wheel or immediately nearby. I love that this helps me keep my hands on the wheel and not searching around to turn on cruise, change the radio station, turn on lights or wipers and so much more.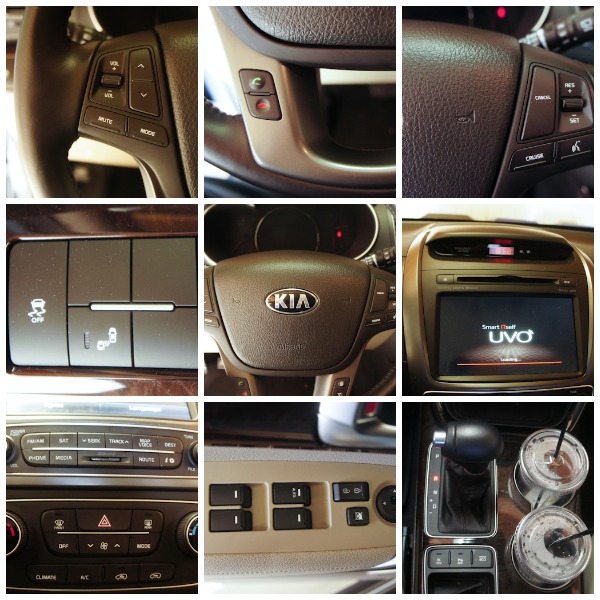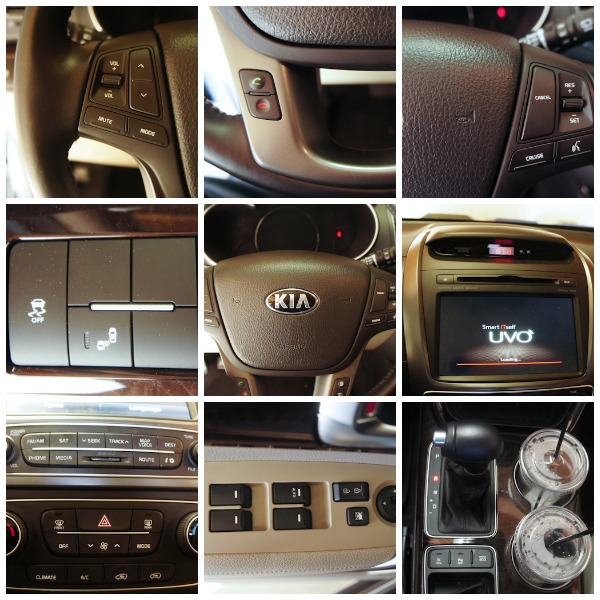 A nice little feature on this SUV is the backseat sunshades for the rear windows. I remember having to place blankets on the  back windows when my kids were little to block the sun glaring in on their little eyes. Kia has taken care of this by having a retractable sunshade built into the doors.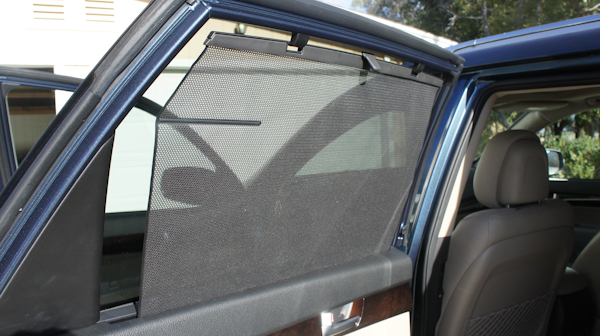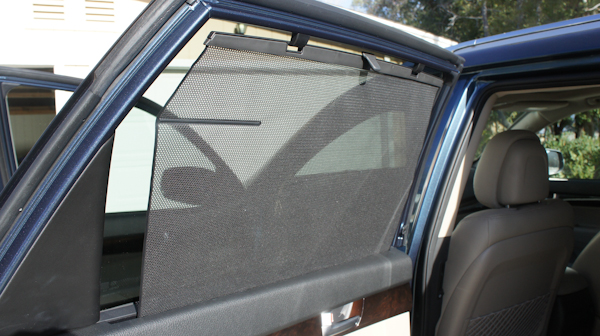 5 Features That I Always Review
Curve Turning Performance: Hugs corners well. We are snowbirding in a location that requires me to drive  up and down twisty turning roads to get home or go to town.  The Kia Sorento easily handled the curves.
Quick Acceleration: Accelerates quickly. I put the quick acceleration to the test a few times while driving on Southern California highways.
Interior Noise Levels: This is one of the quietest SUVs I have driven. I like SUVs that don't have a lot of road noise and the Sorento fit that bill.
Legs Room/Comfort Level: Very comfortable with plenty of leg room for everyone.
Gas Mileage: Great gas mileage. I averaged approximately 22-24mpg and that included a lot of city driving.
If you are looking for a new SUV be sure to give the Kia Sorento a test drive.