Albuquerque was just past the midway point of our cross country road trip. We had been on the road 5 days and 4 nights and had driven over 1500 miles. We thought that spending two nights here would be a great way to recharge before making the final push to Southern California.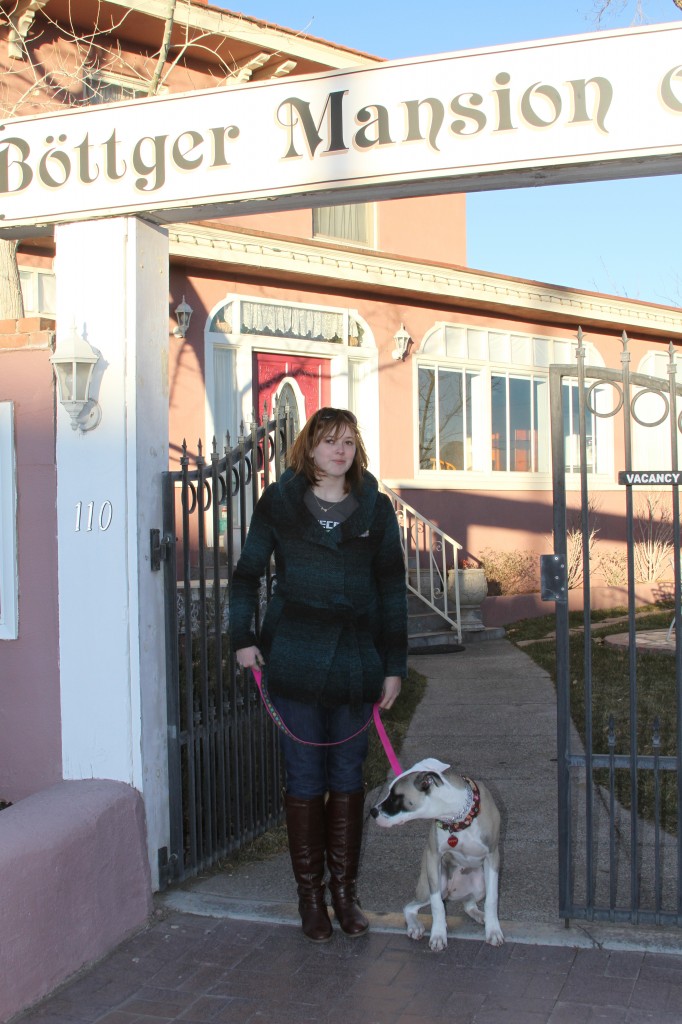 Our first night we stayed at Bottger Mansion, a quaint B&B in Old Town Albuquerque. A pet-friend B&B that was happy to accommodate us and our 50 pound mutt. The Bottger Mansion is an easy walk to shops, restaurants and tours. Pets, if crated, can stay in room while you are out. The pet relief area is around to the back of the house where there is a little patch of grass. Be sure to bring a flashlight for late night potty breaks.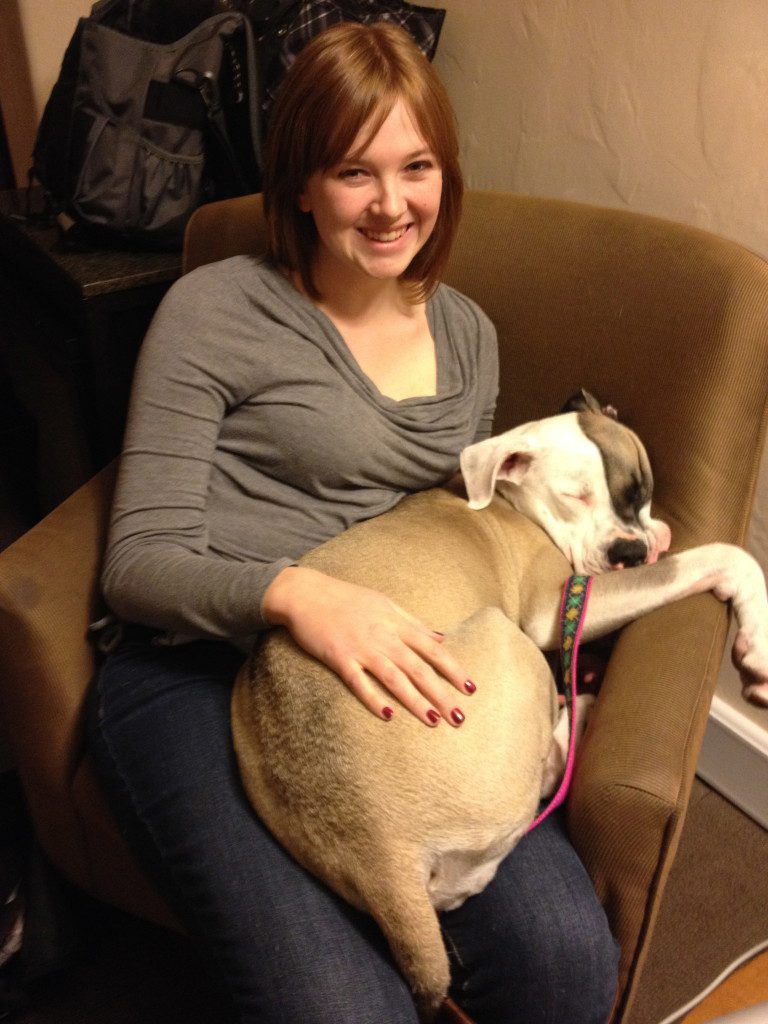 The second night we stayed at the Hotel Andaluz a downtown, pet-friendly hotel. Although they do allow pets, there is a $50 fee per night, so be aware before booking. Be sure to ask for a room on a lower floor near the elevator. We neglected to do this and had to walk Pippie down a very long hallway and take the elevator down 7 floors, walk through the large lobby, and then out the doors. For older dogs this might not be an issue, but for our 8 month old dogs that thinks she needs to go outside every hour it was a bit problematic. Running Pippie out in the middle of the night was not a lot of fun.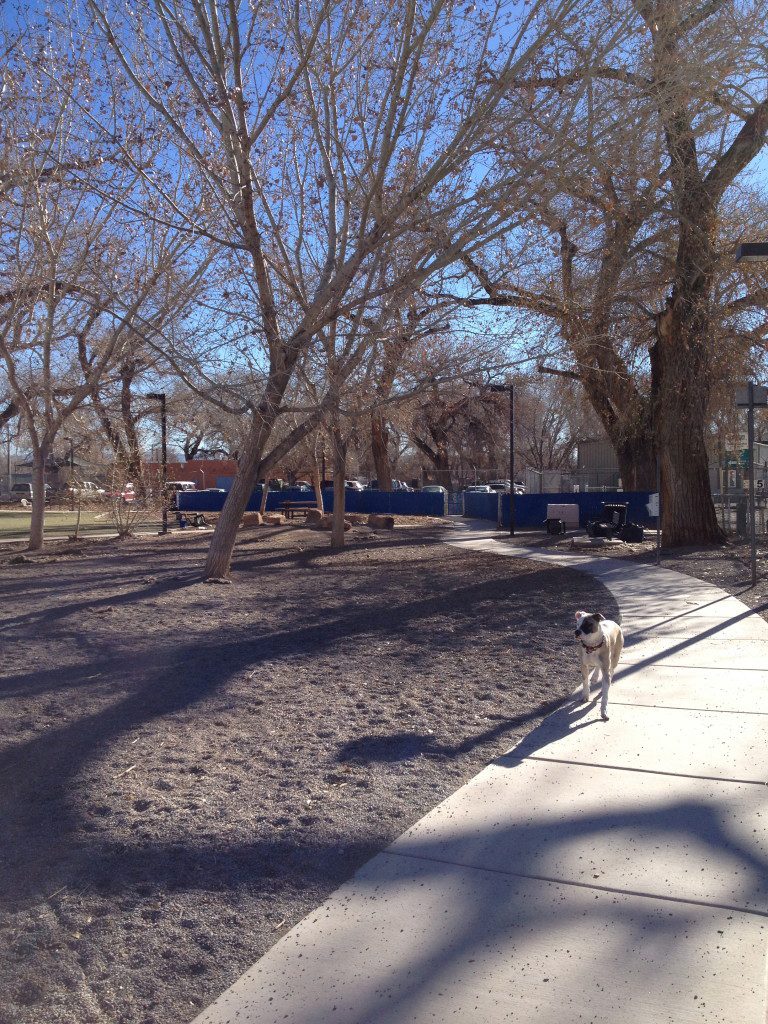 Right around the corner from the Bottger Mansion is the fabulous Rio Grande dog park with lots of room for Pippie to run and play. It is fully fenced in and has benches for owners to relax and enjoy the outdoors. Each time we visited we had the park completely to ourselves.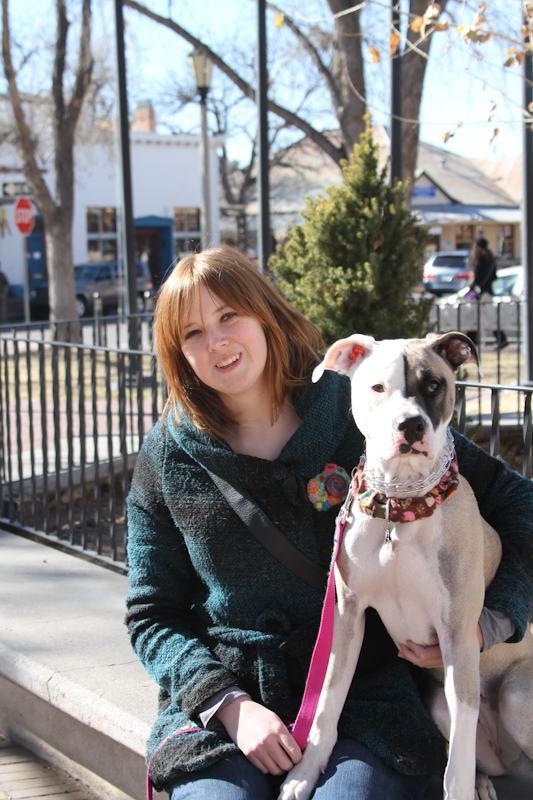 Feel free to take your pet with you around Old Town Albuquerque where a few of the shops allow well behaved dogs inside. Old Town is center around a nice town square that is a perfect place for leashed pets to enjoy the grass beneath their feet. Be kind and remember to clean up after your pet.
PLEASE NOTE: If you are visiting Albuquerque during the hot summer months it is illegal to leave your pet unattended in a car.