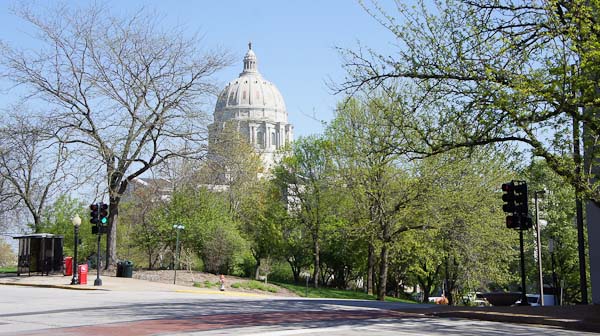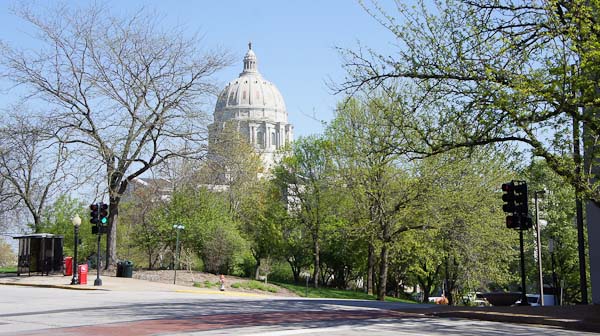 What is the first thing that comes to mind when you think of Central Missouri? If you thought haunted prison, gorgeous buildings, tasty food and loads of family fun you would be right. If you read the first sentence and thought "Central Missouri, where is that?" than I have an exciting post for you! Keep on reading and find out what you've been missing.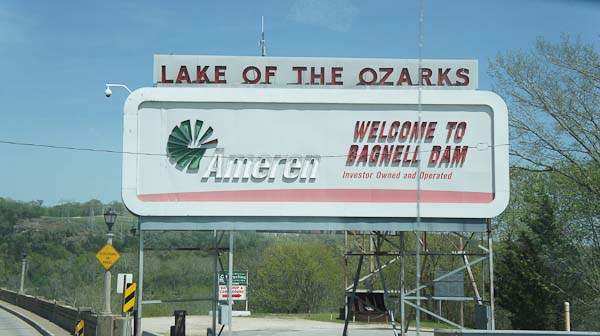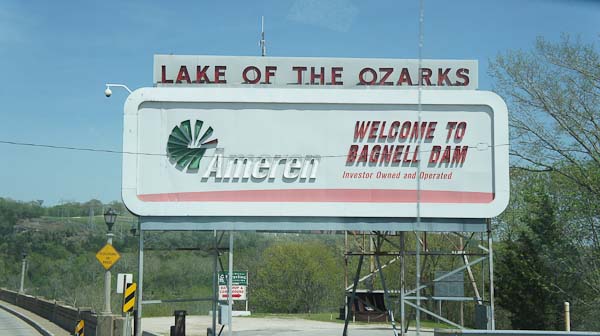 I took the Em & Alan to Columbia, Jefferson City & Lake of the Ozarks, Missouri a couple of weeks back and we had a great time. Em wasn't so sure a visit to Missouri should be on her "must-visit" list, but I talked her into going with us and she ended up having lots of fun (well, as much fun as a teen can have with her parents).
We made the drive from Michigan to Columbia, Missouri in about 10 hours. Not too bad for a family road trip. It was, however, a lot of driving past farmlands. If you've never driven our great country you are missing out. It's hard to describe how vast the area is until you actually see it for yourself.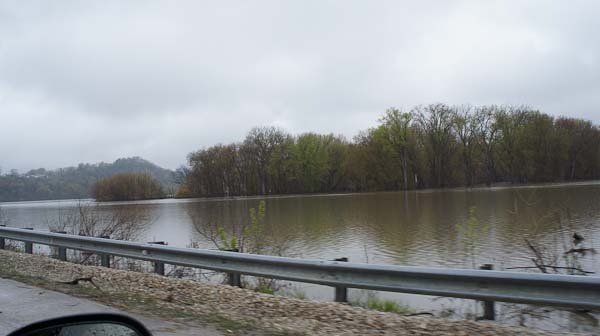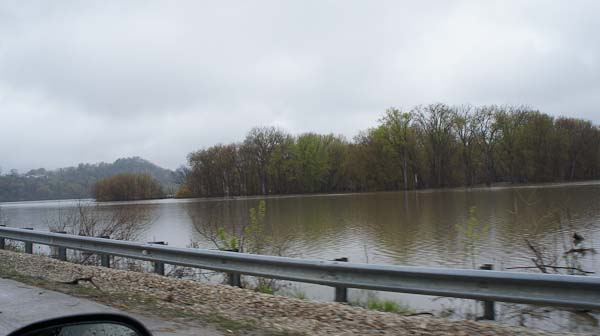 Crossing the flooded Mississippi into Missouri I was excited to be getting closer to our destination. A couple of hours later we passed a store called Nostalgiaville, USA. Quirky enough on the outside that I had Alan turn around and drive back to it. Quirky it was. Absolutely anything you may want from the hay days of the 50's and 60′ is available for purchase. This place is worth a stop if you're in the area. It's fun to look at all the interesting tchotchkes.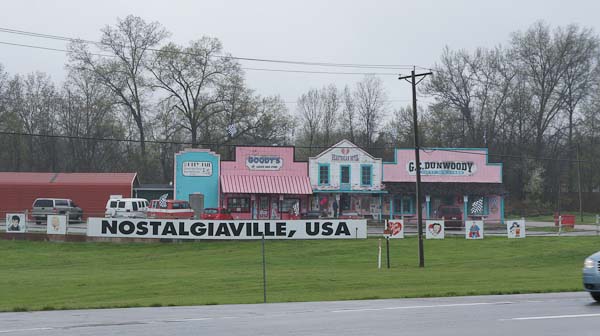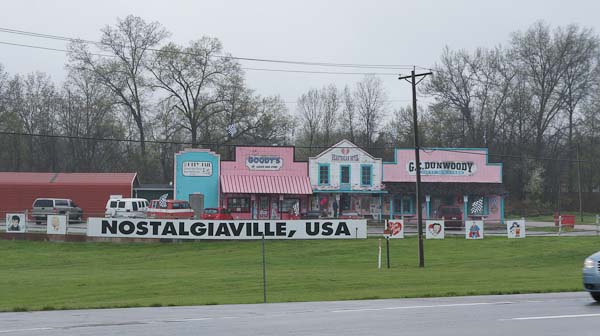 Arriving in Columbia we immediately headed to the quaint downtown area to explore and discover what makes this area so unique. Downtown Columbia sits right on the edge of the University of Missouri making it all a very walkable community. There are pretty churches, gorgeous University grounds, cute shops, and tasty restaurants. The Ragtag Cinema is a must stop during your visit as is Rock Bridge State Park and the historic nearby town of Rocheport.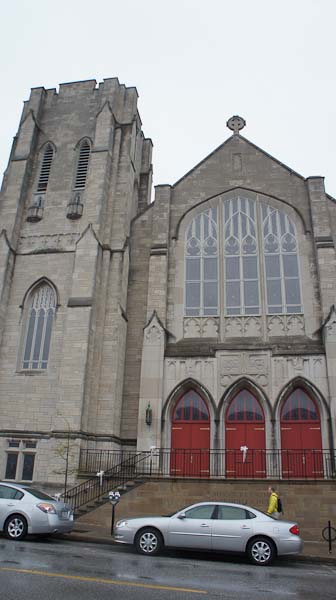 I love red doors on a church!
Next stop was Jefferson City. This capital city in the center of Missouri offered us the one thing we always look for when traveling……a ghost tour!! We actually weren't able to take the authentic ghost tour, but we did tour the Missouri State Penitentiary and we did hear some ghostly stories. We definitely want to head back to Jefferson City for an actual ghost tour. We spent one night in the area which was almost enough time. I think if you stayed two nights you would definitely be able to see & do most things in the area.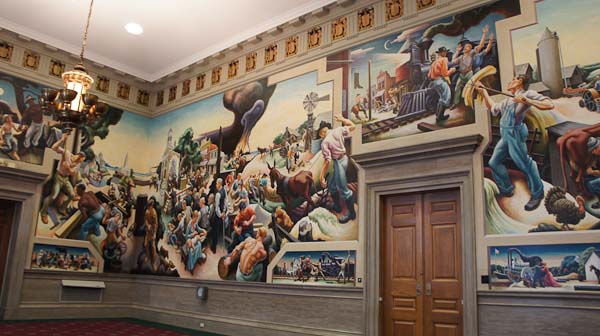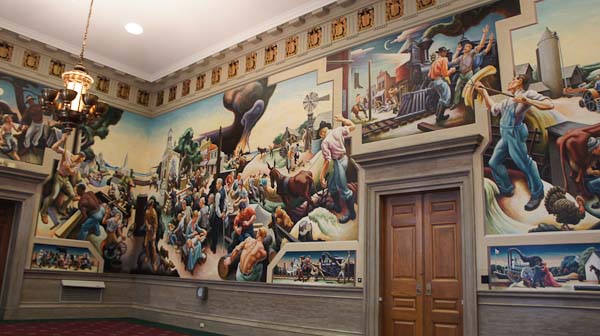 The area I thought Emma would most enjoy was saved for last. Lake of the Ozarks is overflowing with family entertainment options. Seriously, if you are looking for a great place in the midwest to take the family this summer this is it. There is fun themed restaurants, water sports, boating, hiking, camping, caves to explore, wineries to visit, and lots of fun putt-putt/go-kart/arcade type places for the young and young at heart. You will not be bored in Lake of the Ozarks. It's impossible, can't happen.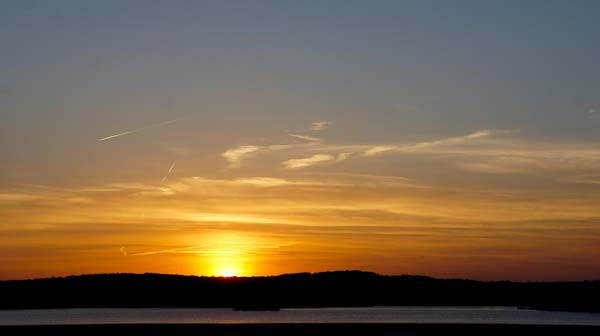 So much fun was had during our visit. Please be sure to watch for posts on each specific area that will provide more details on what to see, where to stay, and where to eat during your visit.
disclosure: I was a guest of Central Missouri. However, all thoughts and opinions, as always, are my own.