Located between Panama City Beach and Apalachicola is the small beach town of Port St. Joe.
Here you'll find sea turtles, a lighthouse, loads of outdoor and water sports, a cute shopping district, a beached shipwreck, great food, and miles and miles of Gulf Coast shoreline.
Port St Joe is also the starting point for those visiting the ever-popular Cape San Blas with its uncrowded white sand beach and is also home to St. Joseph Peninsula State Park.
This is a great place to spend at least a day, but, fair warning, once there you may realize you never want to leave.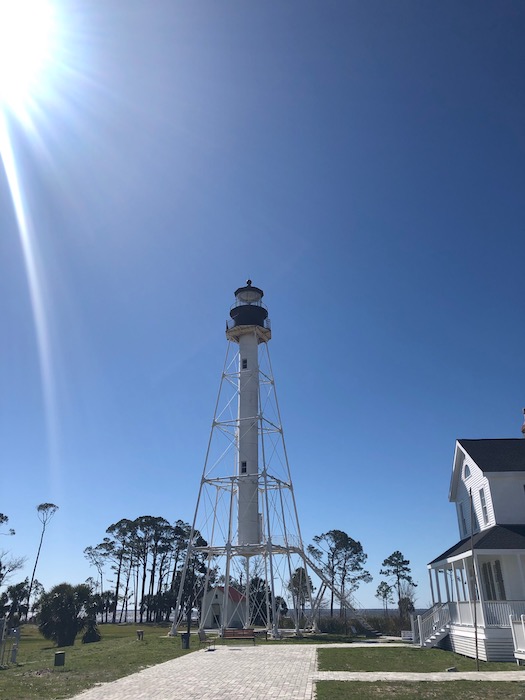 CAPE SAN BLAS LIGHTHOUSE
Built well over a 100 years ago the lighthouse ensured the safe journey for many ships along the cape.
It survived vicious storms, Union troops, and salty weather all while being a beacon to passing vessels.
In 2012, Mother Nature reclaimed the remaining shoreline forcing the lighthouse to close.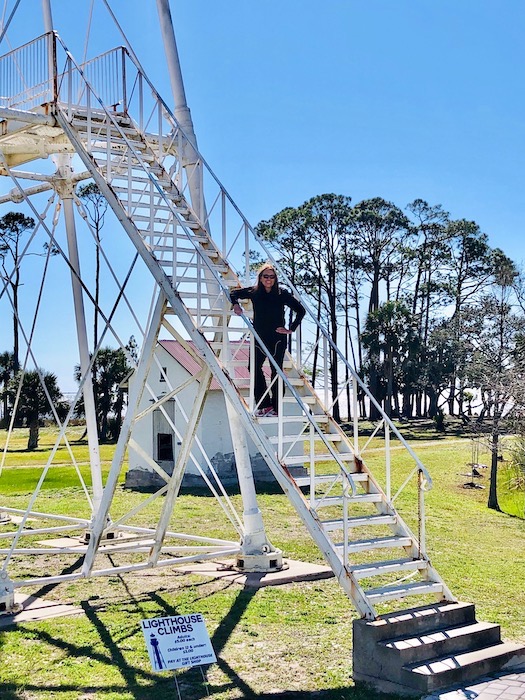 However, a community group came together to save this important part of the Cape's story.
In 2014 the lighthouse and its two Keepers' Quarters and Oil House was moved from its location on the cape inland to Port St. Joe for preservation purposes.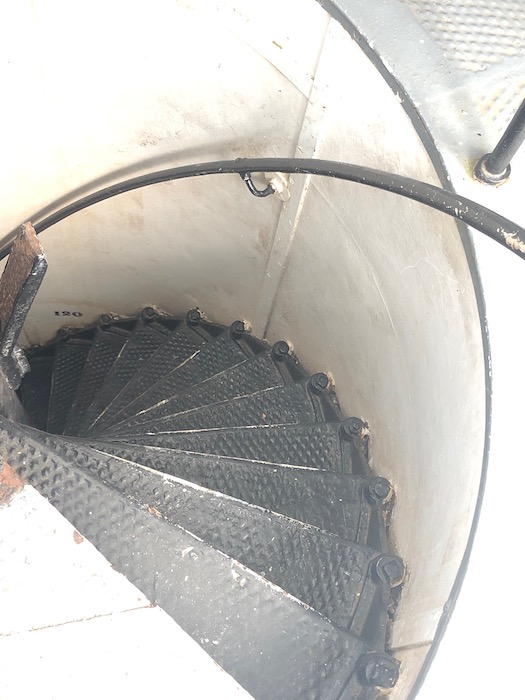 Today, visitors can explore the houses, view exhibits and the brave can climb the 100+ steps to the top of this skeletal lighthouse. The views allow you to see for miles and it's completely worth the climb.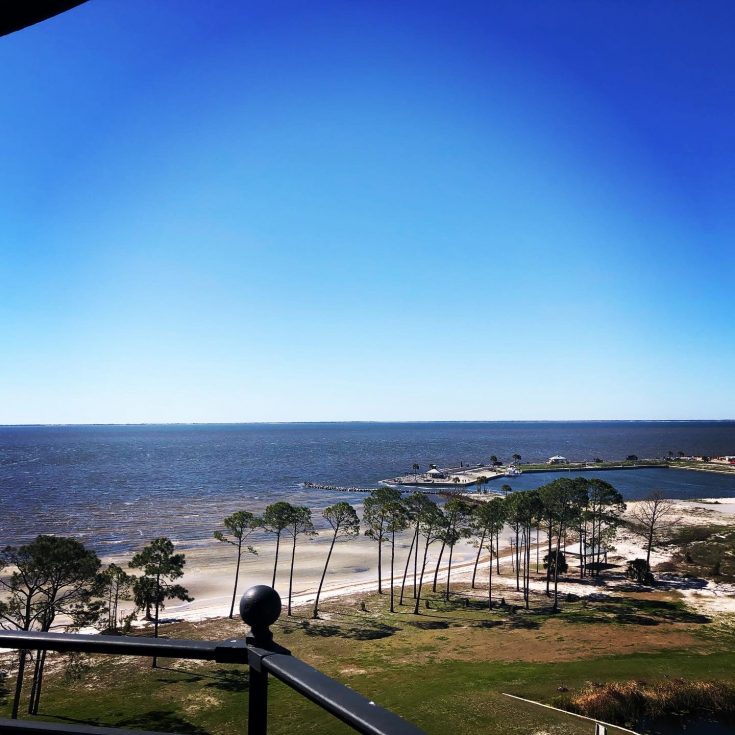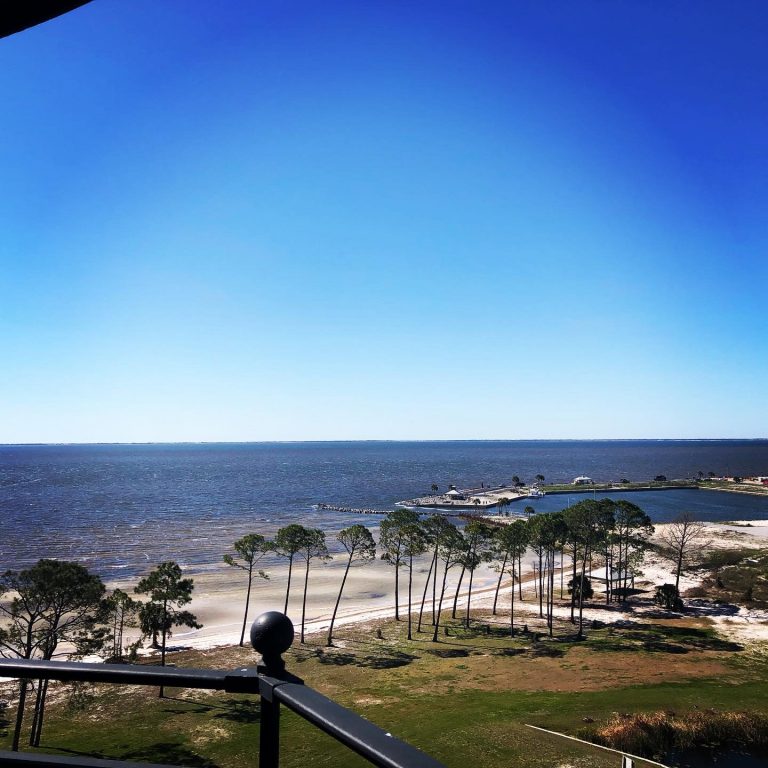 I made the climb up the spiral metal staircase in no time at all and found myself ducking through the door onto the platform that circles the light.
Now, I really hate heights, but I also love scenic views so it's always a bit of a love/hate when I'm at the top of lighthouses.
Stepping out, the wind was strong, but I simply put my back to the wall and scooted along until I could see St. Joseph Bay.
Once I could see the view, I snapped a quick photo and went right back inside and back down the stairs.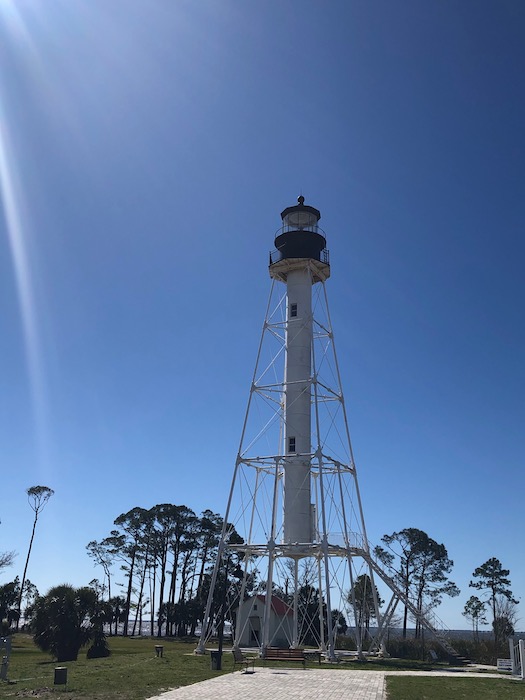 Some notes about climbing the Cape San Blas lighthouse:
Wear close-toed shoes
There are stair indicators painted on the walls letting you know how many more steps you have to go
The staircase is a pretty tight spiral so use caution.
There are a couple of landings where people can pass slower movers or those going in the reverse direction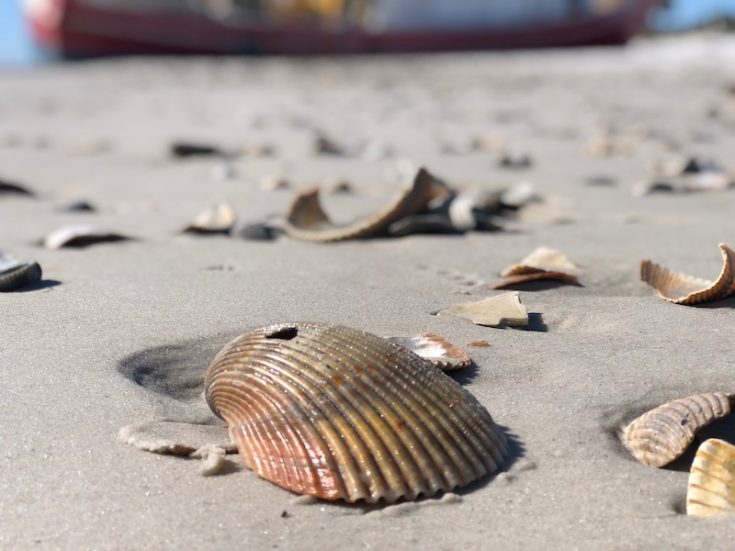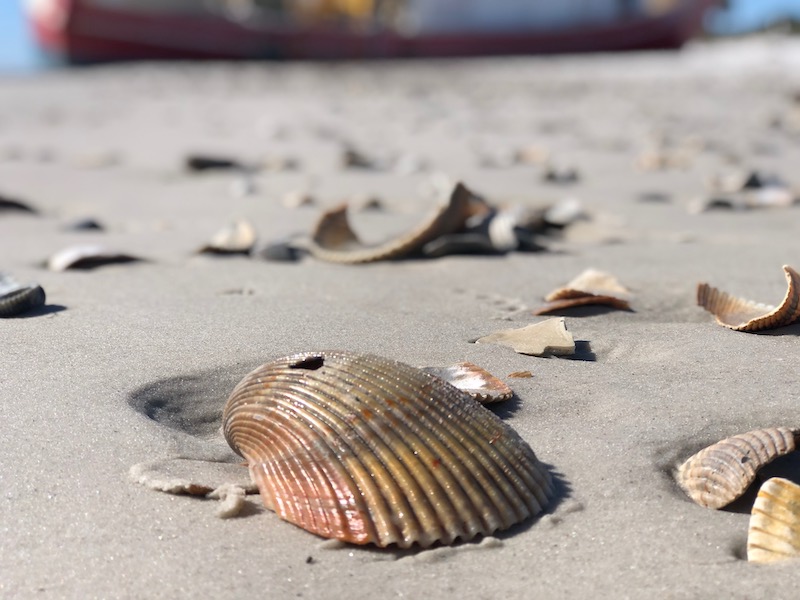 Forgotten Coast Sea Turtle Center
The beaches around Port St. Joe are home to hundreds of sea turtles who make an annual pilgrimage to the shore to lay eggs.
Because of this, homeowners and businesses are diligent about keeping the shoreline dark. The lights out success is due in part to the work being done at the Forgotten Coast Sea Turtle Center.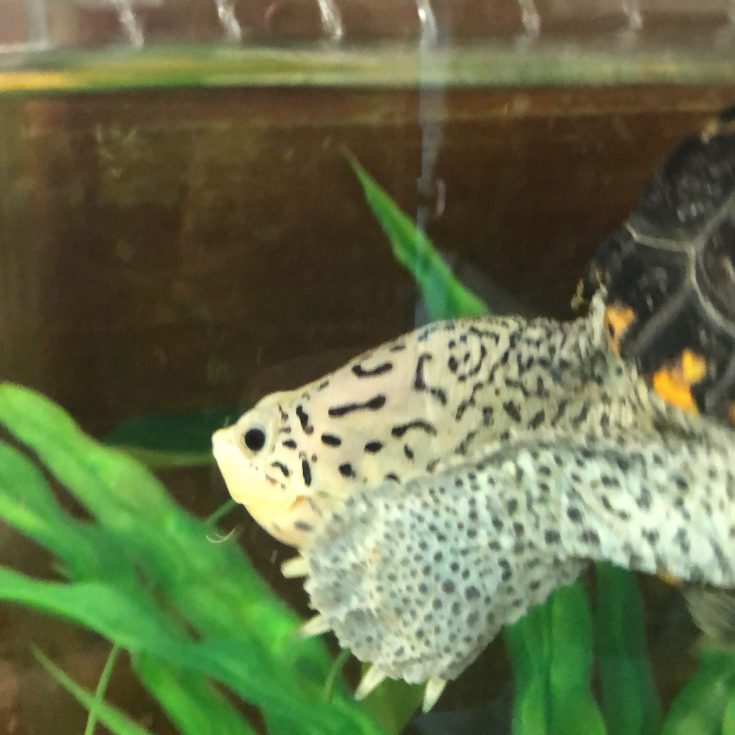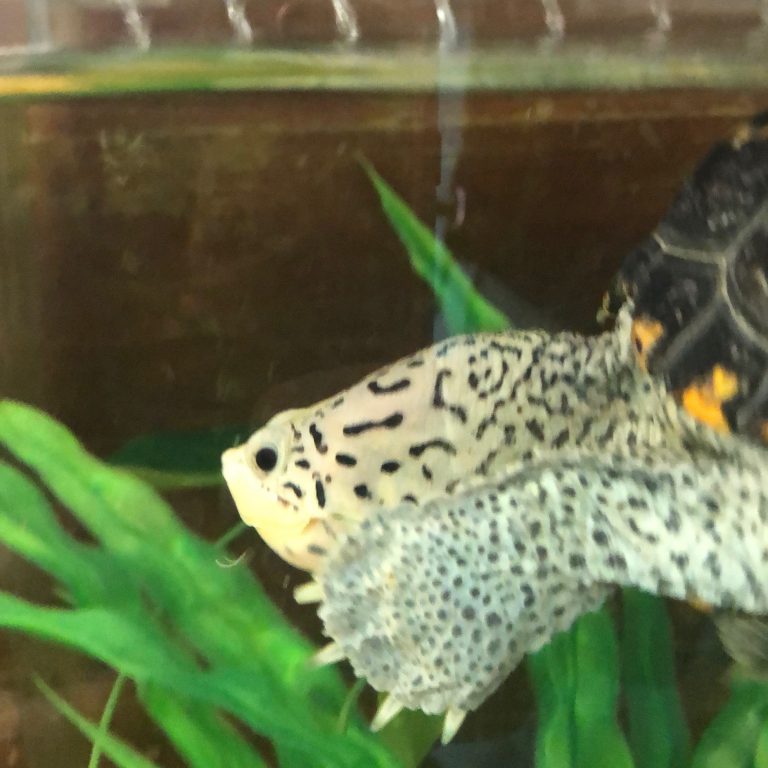 The center works to educate, conserve, and protect. They offer a number of education classes, spearhead beach clean-ups, and organize volunteers to mark turtle nest so that they remain undisturbed by locals and visitors.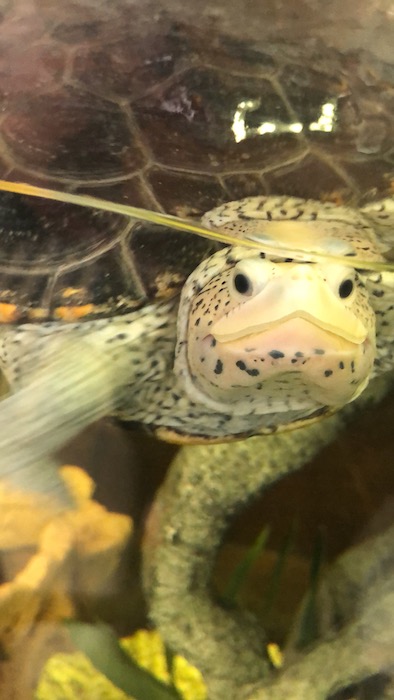 My biggest recommendation that we can all do to help the turtles is to stop using plastic straws and plastic bags. That includes everyone not just those at the beach.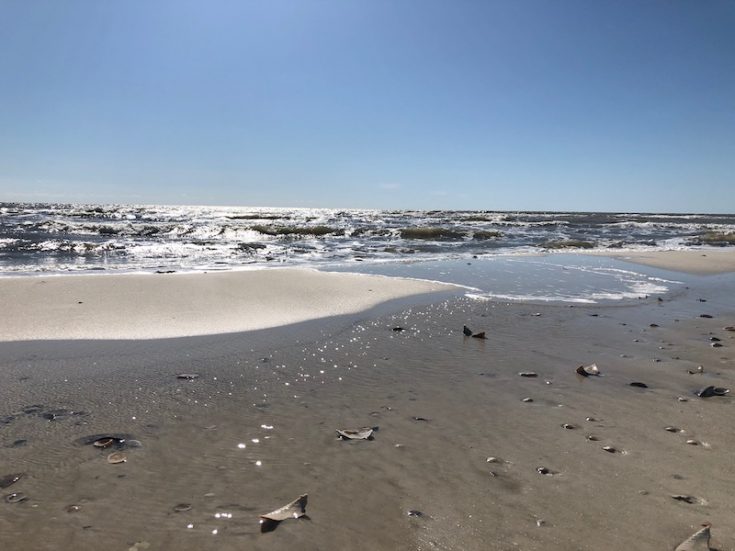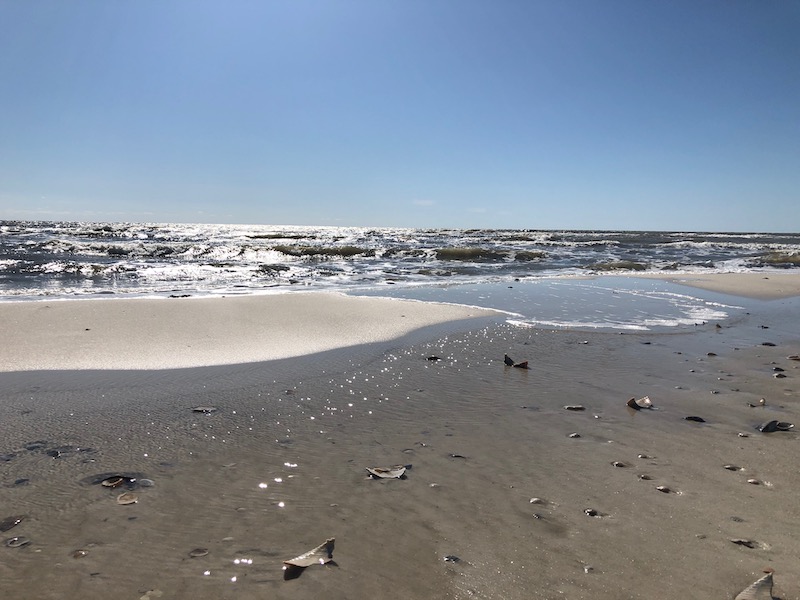 By doing one or two small things we can seriously make a difference in the health and wellness of our marine life.
Let's be honest, it's up to all of us to make an impact.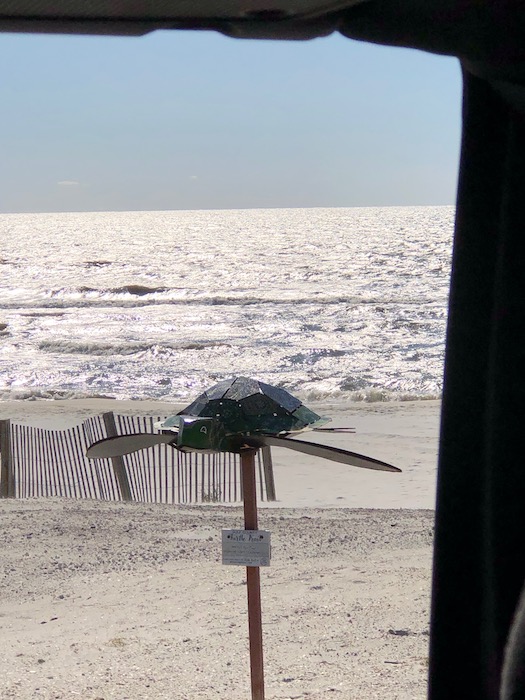 Turtle Trail
Speaking of straws, you can pick up a free stainless steel straw from the visitor's center when you find turtles on the turtle trail.
The turtle sculptures are placed around town just waiting for you to take a selfie with it.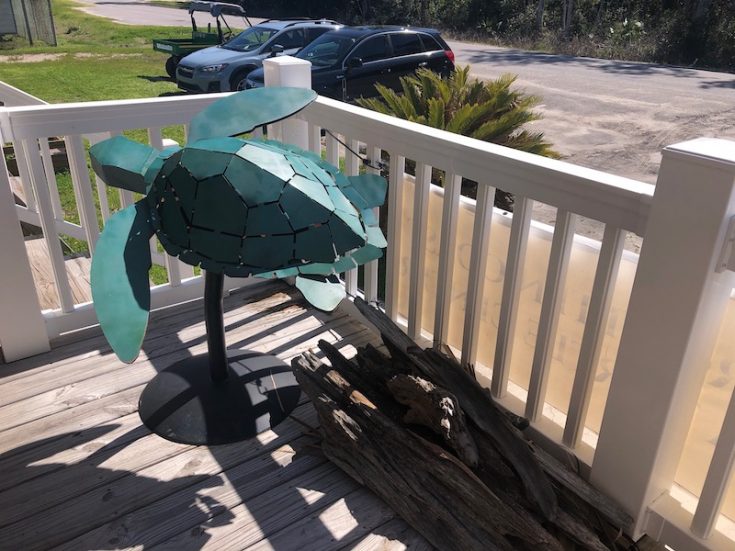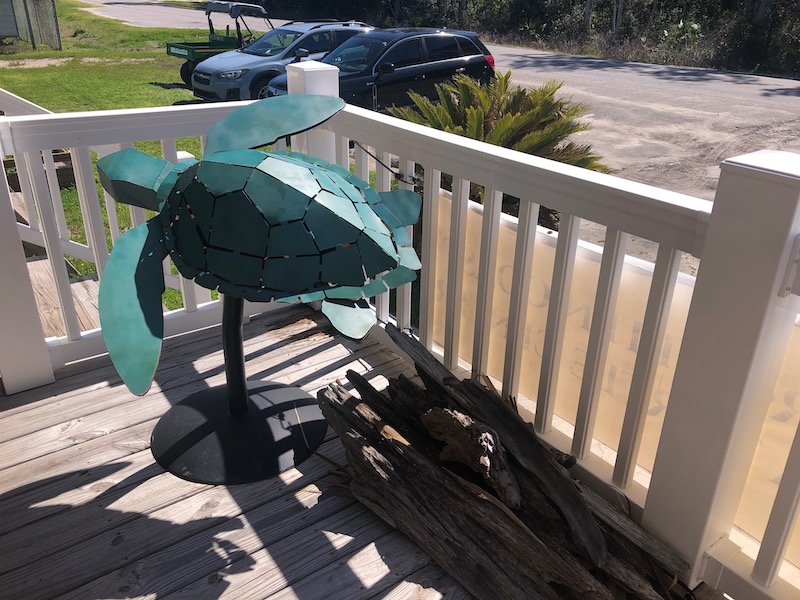 Take a photo of 6 different turtles, post the images to social media using #TurtleTrail and #InGulf, then stop by the visitors center and pick up your straw.
So easy to do and a fun way to do your part to help all marine life.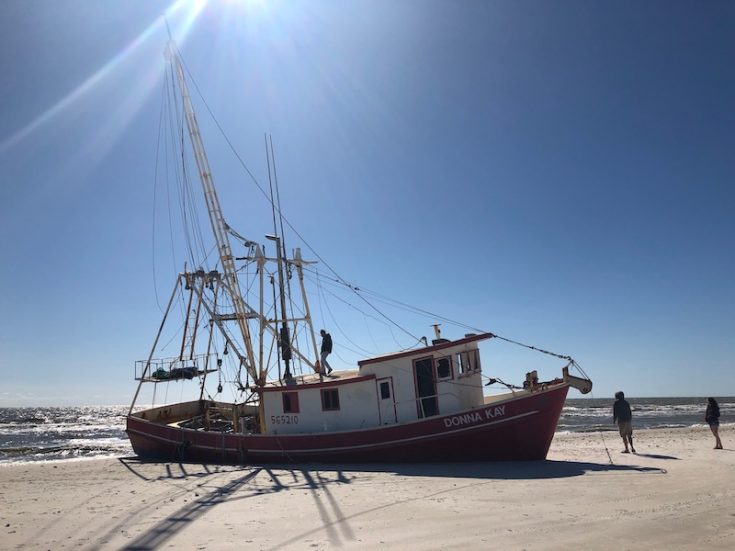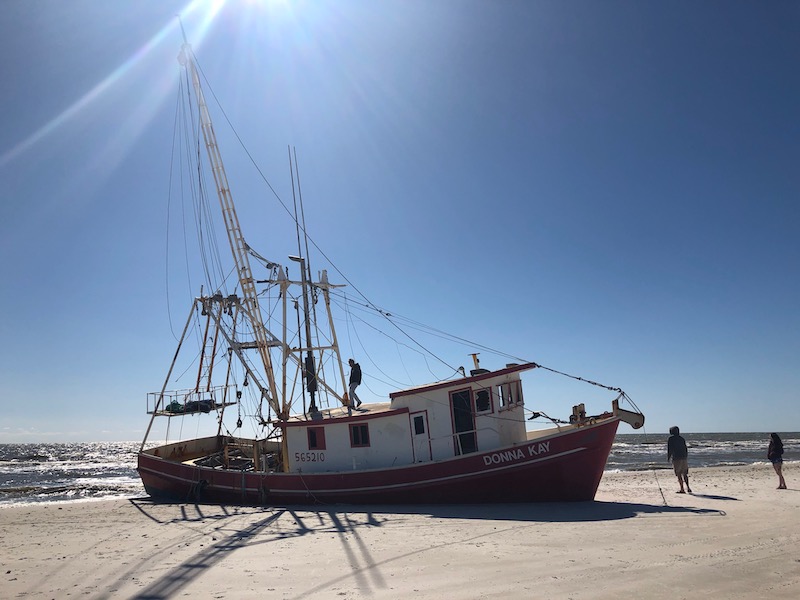 Donna Kay Shipwreck Cape San Blas
UPDATE: On August 23, 2021 the Donna Kay Shipwreck was deconstructed and removed from Cape San Blas. I'm so glad I had the opportunity to visit while it was still on shore. Leaving this section here so that others who didn't have a chance to visit the Donna Kay can see images of the wreck.
If you want to see a really cool beachside attraction head out to Cape San Blas to explore the beached shipwreck of the Donna Kay, a shrimper/tug boat.
Now, if you know a local you might be able to sweet talk them into driving you out there. Driving on the beach is a skill set for the experienced and requires a special permit, but if you know someone you're in luck.
If not, you can still get to the shipwreck it just requires a bit of a walk.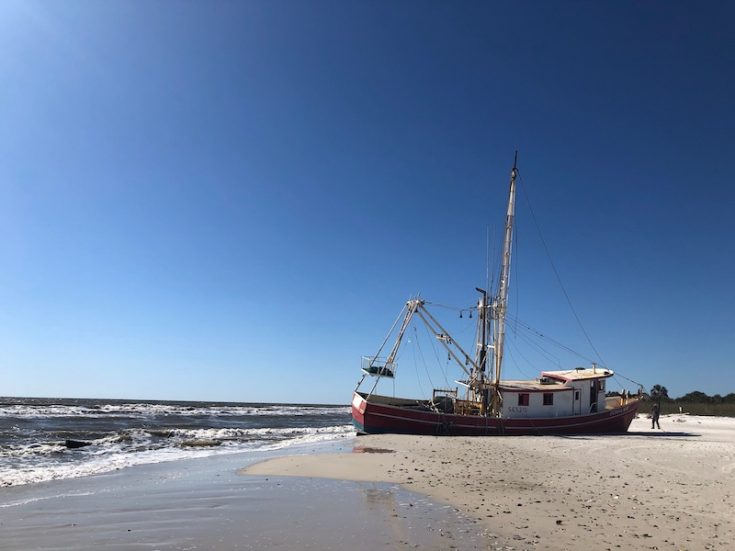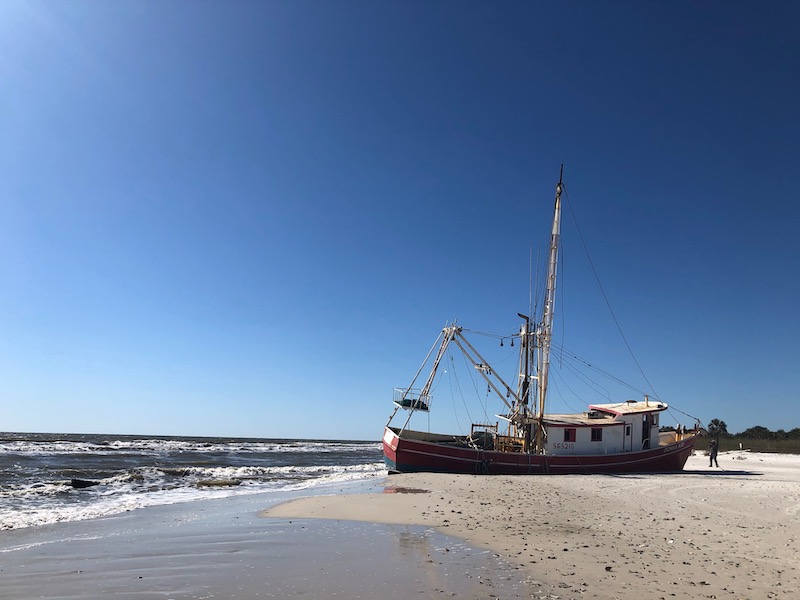 Stories vary on the shipwreck from when it happened to why it's still there.
All I know is that it makes a fun little adventure with you're at the Cape.
The vessel is located near the southern tip of the Cape.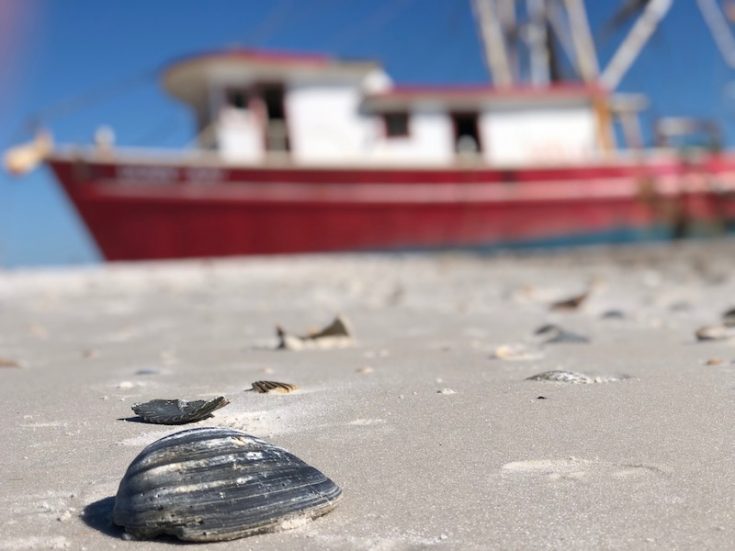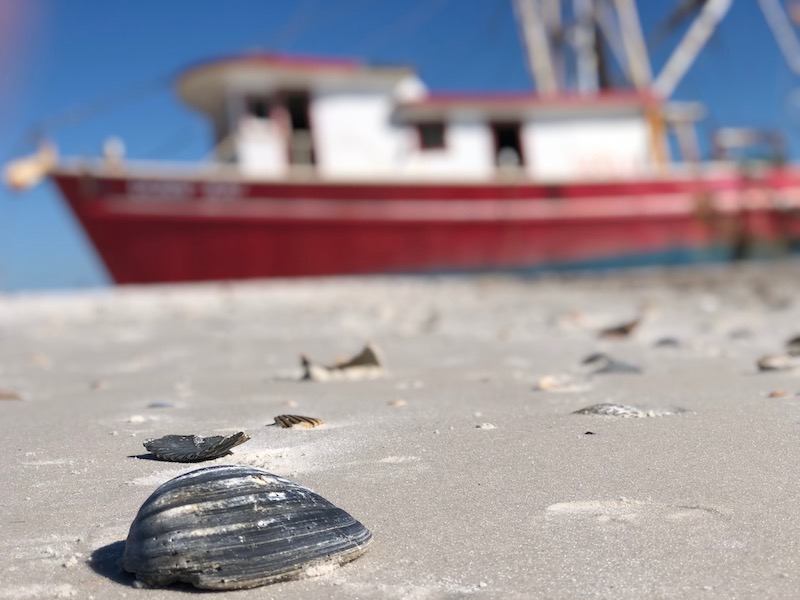 I don't know the exact location as a local drove me there, but ask at the visitor's center and they'll be happy to share how to access the wreck.
PSJ Clear Kayak
For more water fun head over to PSJ Clear Kayak on St. Joseph Bay for a paddle when the weather is calm.
I'm an avid paddler, but even I won't go out there when the winds are kicked up a bit.
I was so bummed that I wasn't able to kayak with them on my visit. I can't think of anything more fun while kayaking that being able to watch the underwater marine life.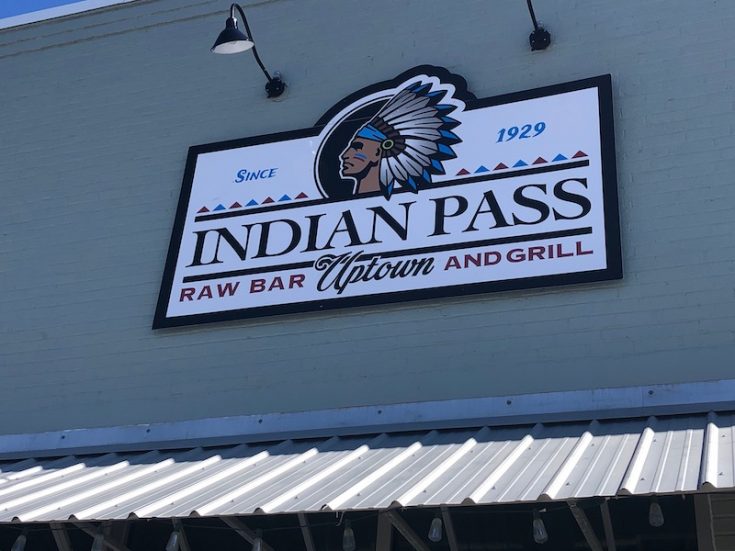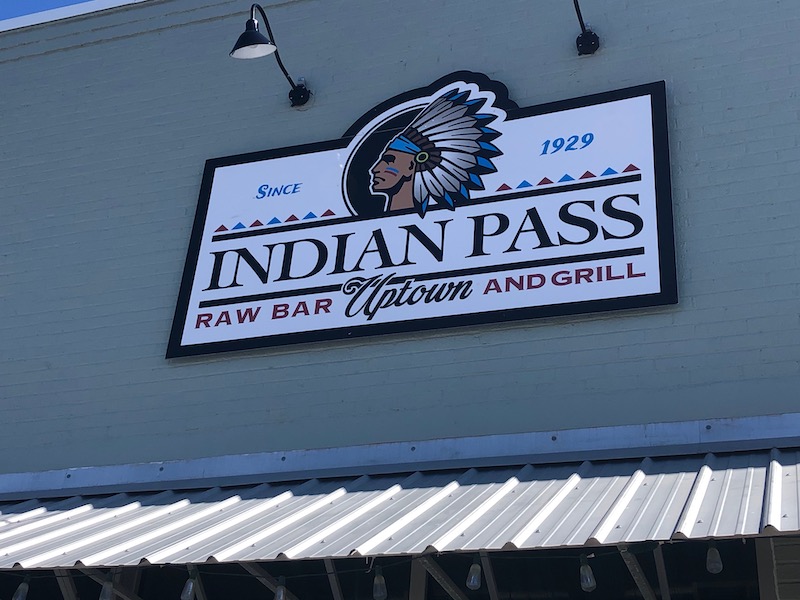 HISTORIC DOWNTOWN PORT ST JOE
Back in Port St Joe take some time to shop along Reid Avenue. This historic downtown has delightful boutiques, restaurants, and the beach town vibe we all love.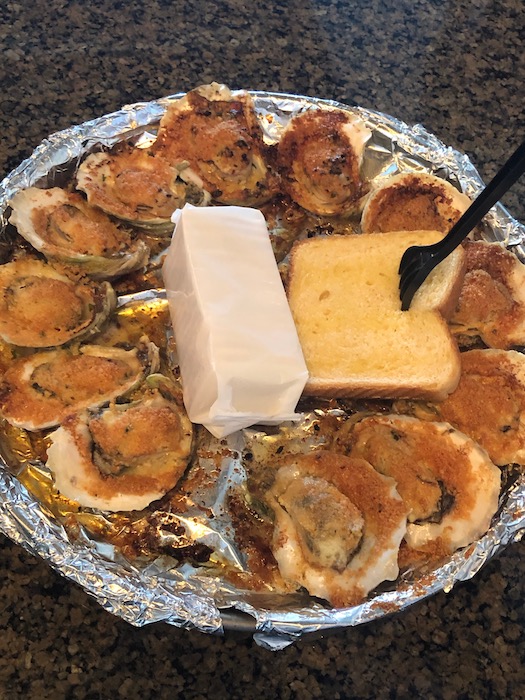 Stop in at the Indian Pass Raw Bar Uptown for fresh grilled oysters and shrimp, steamed lobster tails, some crab and corn chowder or even chicken wings and salad.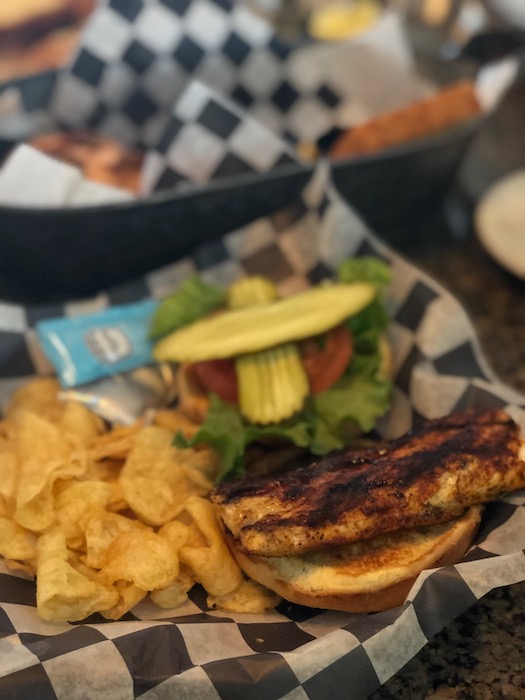 Grab a drink from the coolers or even pour your own beer from a tap. The restaurant works on an honor system for beverages.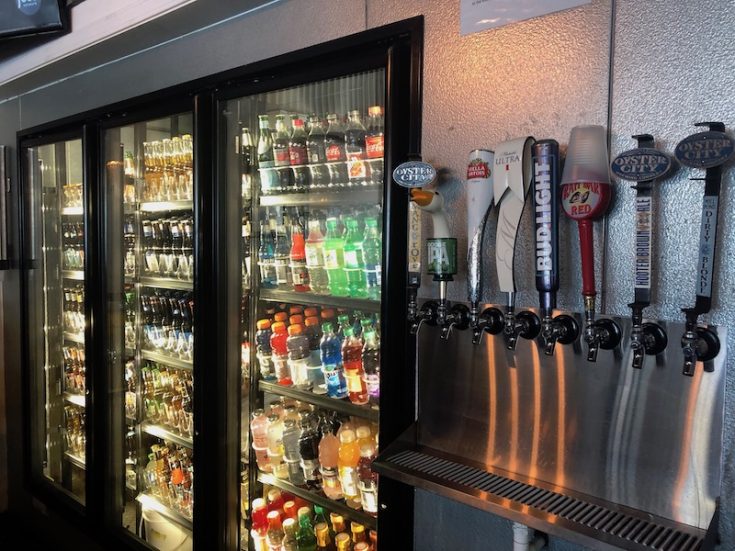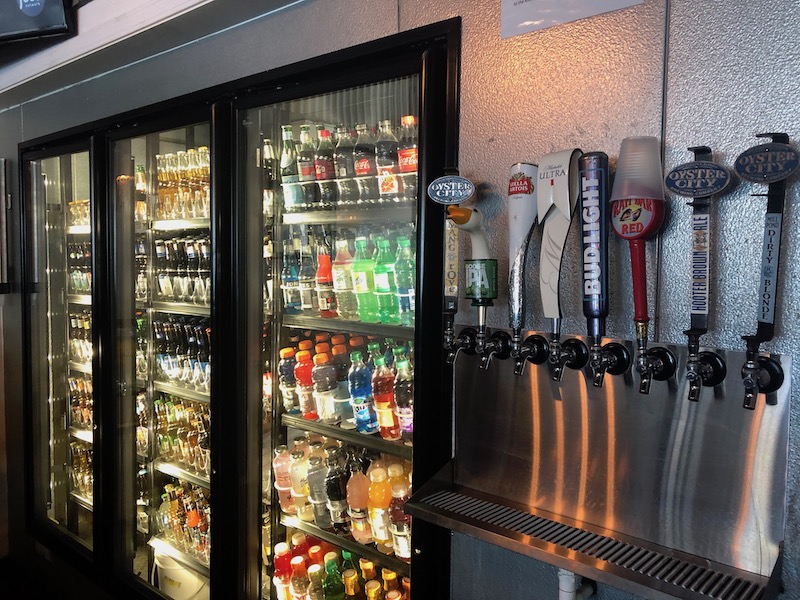 The open air kitchen lets you watch as your meal is prepared and the food is exactly what you'd expect from a seafood restaurant on the coast. Fresh and delicious!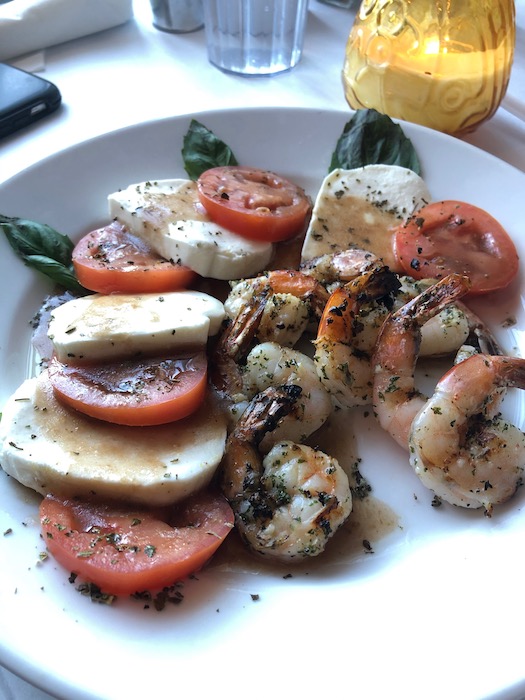 For another great meal head over to Grille 19, the restaurant at St. Joseph Bay Golf Club. Grab a seat by the window to watch golfers perfect their swing, grab a cocktail from the bar and enjoy a leisurely dinner.
When you're at the coast you're going to be spoiled by the freshest seafood. However, if seafood is not your thing there are many non-seafood options available.
Where To Stay
You can stay the night at any number of local vacation rental homes in the area. Cape San Blas has many options, but if a resort is more your style head over to the Sheraton Panama City Beach Resort.
Near Port St Joe
Add extra time to your visit to Florida's Forgotten Coast with a visit to Carrabelle, the gateway for Florida's Gulf Coast.
Pin What To Do In Port St Joe to Pinterest