ROAD TRIP TIME!!
ROAD TRIP PLANNER
This is a great road trip planner resource for your next road trip through Iowa and Nebraska. I know I've been thinking about taking a road trip from Michigan to Yellowstone. It would be a long drive, but I think there might be some very interesting things to see along the way.
We try to take a break every couple hours during long road trips and we are always looking for odd roadside attractions. I think these fit the bill for odd roadside attractions along I-80.
Don't miss these roadside attractions along I-80. I'm sharing some of the best stops from New York to San Francisco.
Roadside Attractions I-80 Pennsylvania
The Boulder Field, Lake Harmony, PA: Get out and stretch at this boulder field in Pennsylvania. There are different sized and shaped rocks, some up to 26-feet long in a field that was created by glacial action.  This is a great spot to get out and stretch. Be sure to wear good shoes. Hwy 534, Lake Harmony, PA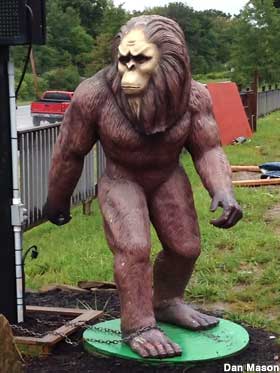 T-Rex and Bigfoot, DuBois, PA: I finally found bigfoot in Pennsylvania!!!! Now I can finally say I spotted bigfoot 🙂 Bigfoot hangs out with his friend, T-Rex, at a local cafe & creamery so you can stop for a treat along the way. 1290 Rich Hwy, DuBois, PA
Sharon, Pennsylvania: Daffin's Chocolate Kingdom: Chocolate lovers are going to love this stop. A 400-pound turtle, frog, deer and other woodland creatures. So very sweet. 496 East State St., Sharon, PA
Roadside Attractions I-80 Ohio
Warren, OH: David Grohl Alley, World's Largest Drumsticks: This is the PERFECT stop for music fans. An entire alley of art dedicated to David Grohl plus you'll be able to see the World's Largest Drumsticks. Near W. Market St & Main Ave SW.
Clyde, Ohio: Ice Cream Cone-Shaped Building: Stop for a tasty treat at this ice cream conde shaped building. How fun! 314 W. McPherson Hwy, Clyde, OH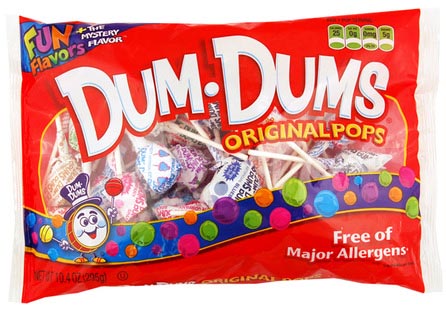 Bryan, Ohio: Dum-Dums Lollipop Factory Tour: Ok, this one is a little off of I-80 but it's so epic I had to include it! I mean, where else can you see dum-dums being made? AWESOME! 400 N. Portland St., Bryan, Ohio Call to verify tour times: 419-633-6439
Roadside Attractions I-80 Indiana
Whiting, Indiana: Mascot Hall of Fame: Seriously, a great place to run off extra energy. This 25,000 square foot facility pays tribute to America's furry freakish sports ambassadors. 1851 Front St., Whiting, IN
Gary, Indiana: Fusion: Steel Workers and Fairies: Pretty cool sculpture of fairies flying out of a massive molten pot! 440 Broadway, Gary, IN
Roadside Attractions I-80 Iowa
Freedom Rock, Menlo, IA: Of course, you have to listen to Freedom Rock while you are here!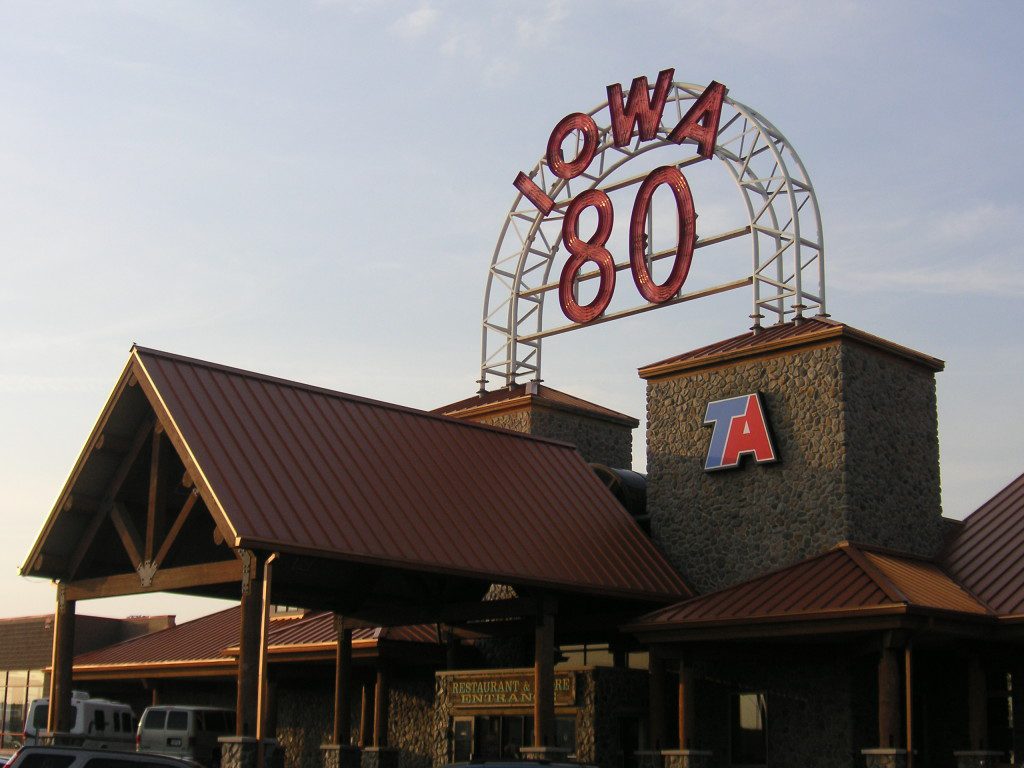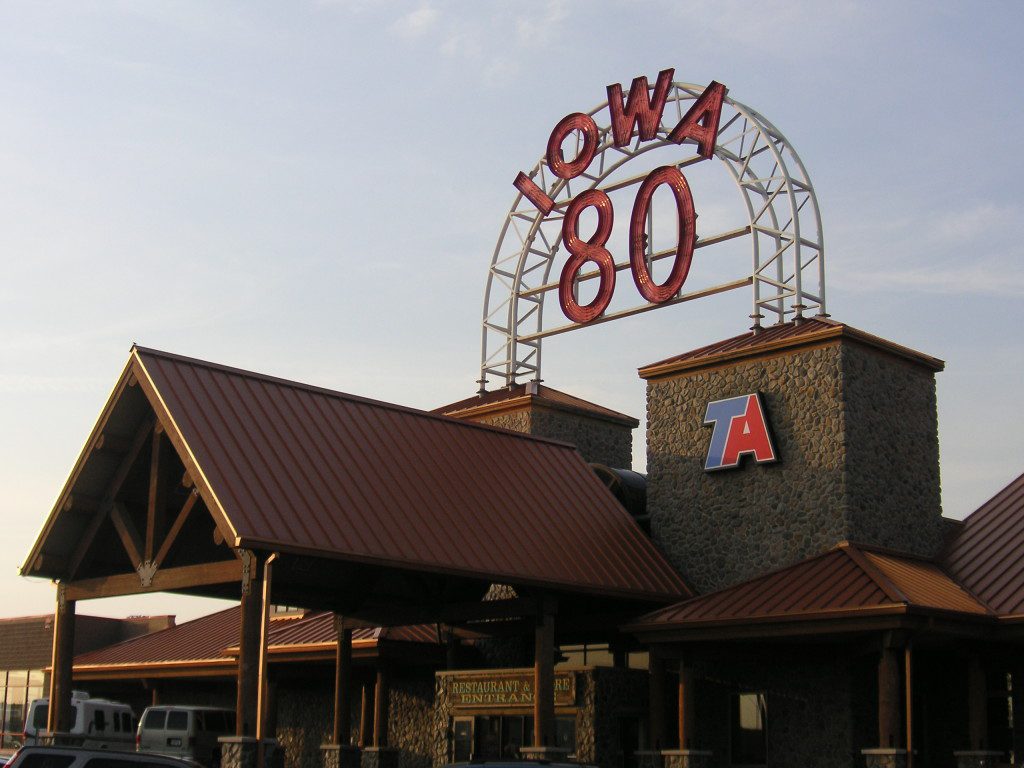 Walcott, IA World's Largest Truck Stop: I don't know about you, but I always wonder how truck stops come up with all of their recipes. Now you can know too! This is a great stop to note on your road trip planner. Plus, you can grab a bite to eat, fill up the car with gas and stretch your legs.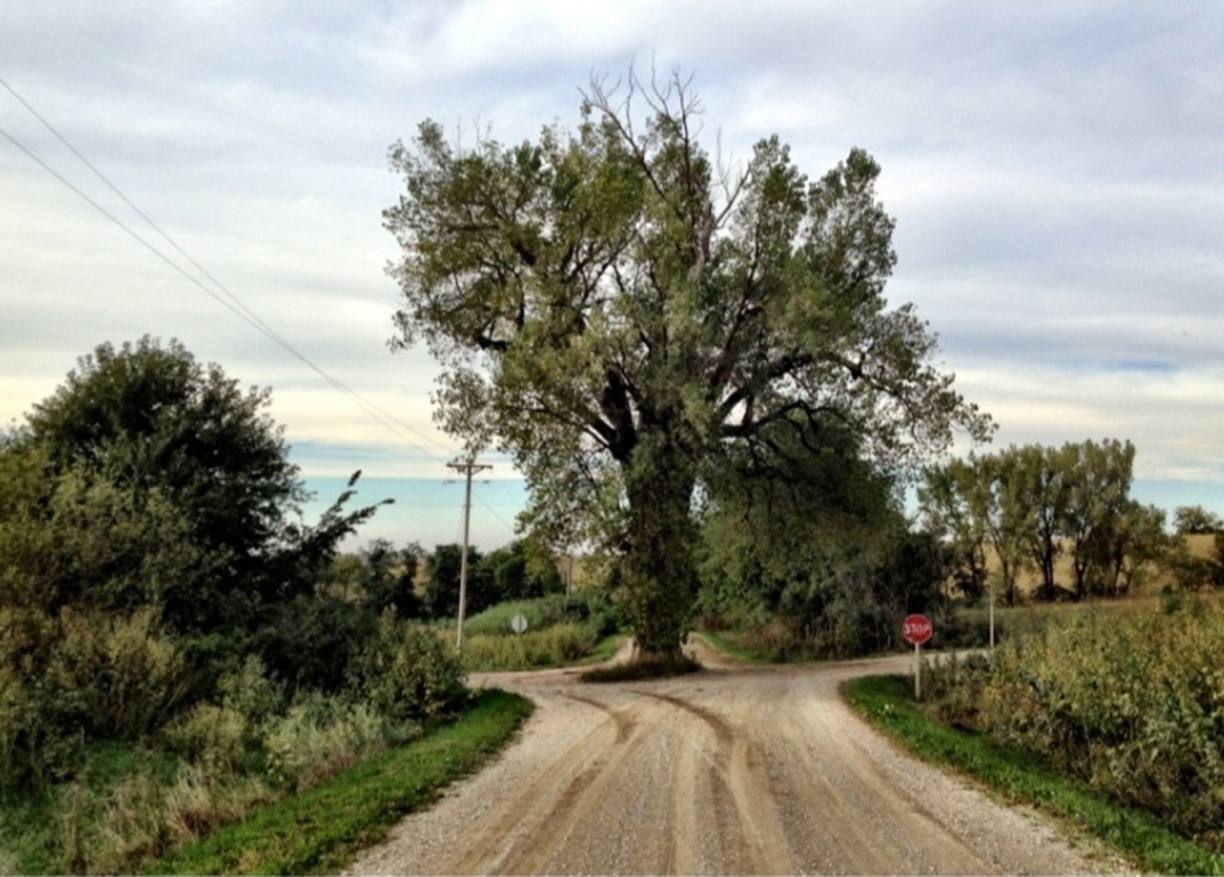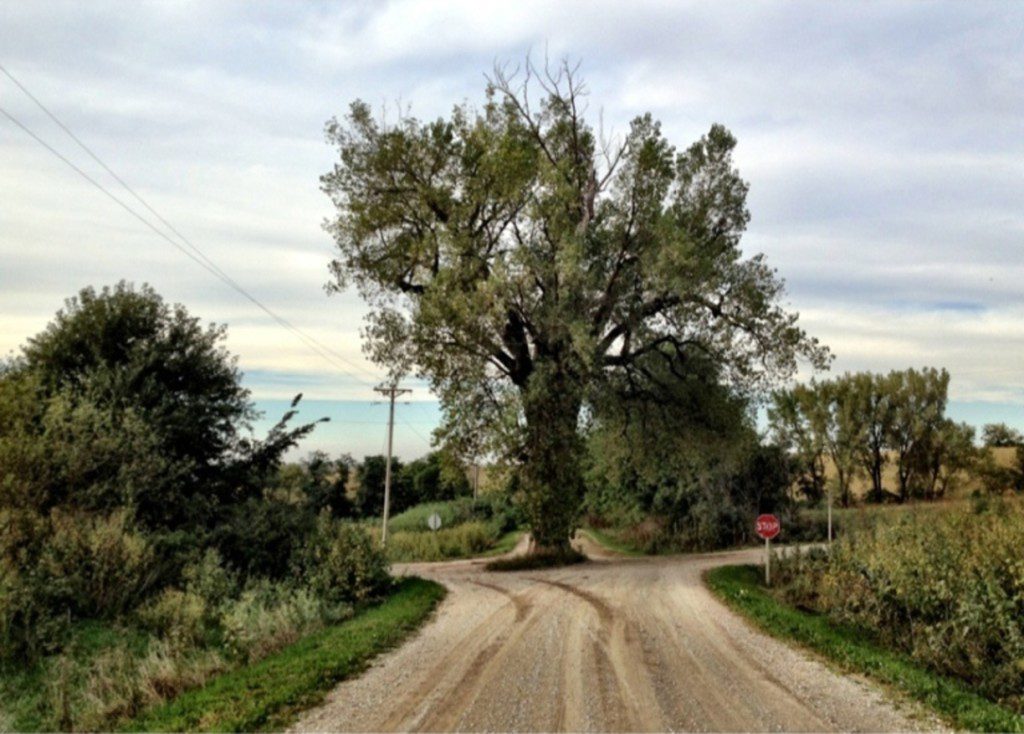 Brayton, IA Tree In The Middle of the Road Might want to be careful taking the scenic route off I-80. Yikes.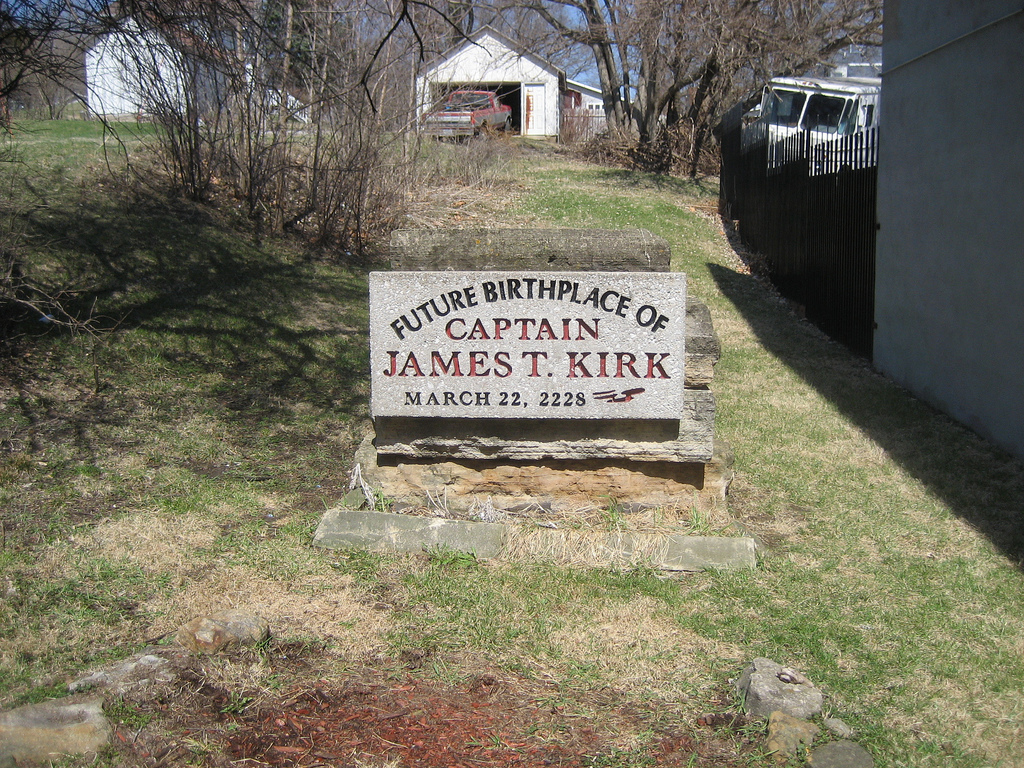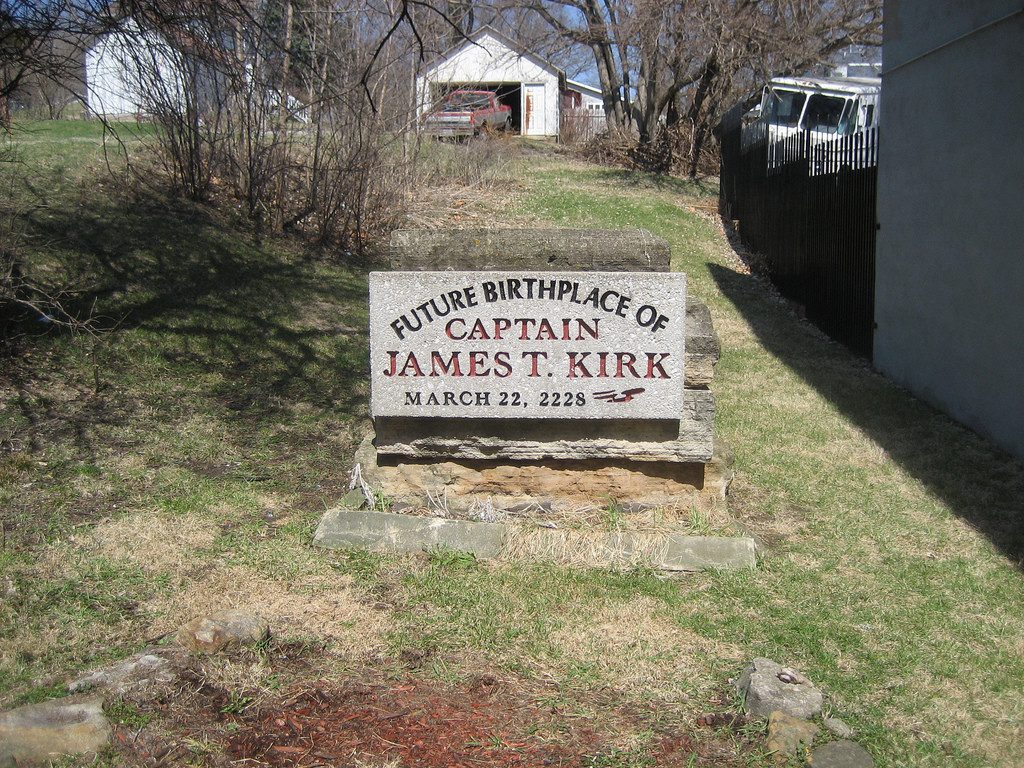 Riverside, IA Future Birthplace of James T. Kirk: Just in case you need a refresher of the awesomeness that is Captain Kirk…I guess instead of a road trip planner, Captain Kirk would have used a space trip planner 😉
Alliance, NE Carhenge Step aside Stonehenge there's a more modern take on your historic display.
Roadside Attractions I-80 Nebraska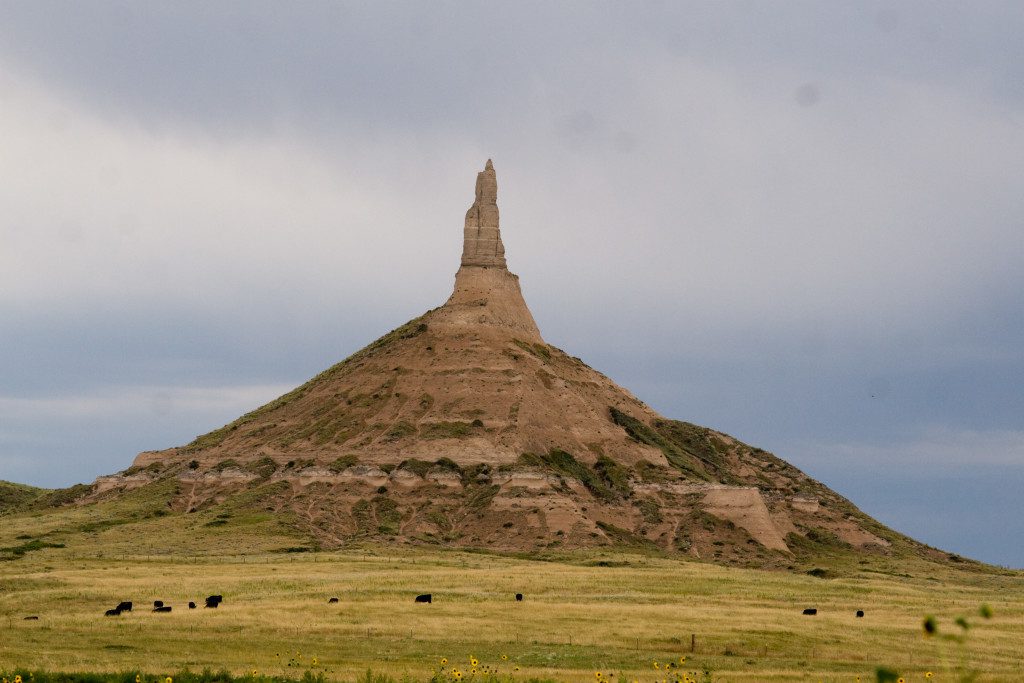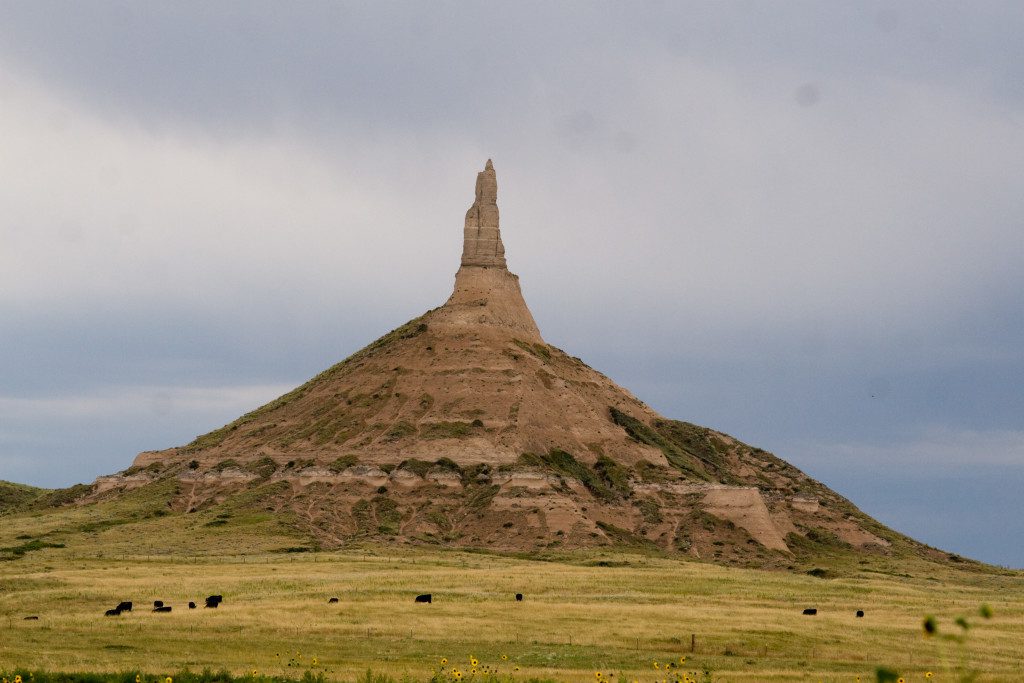 Bayard, NE Chimney Rock National Historic Site
Lincoln, Nebraska: Giant Paper Airplane: A 32-foot long paper airplane replica that looks realistic. W. Adams St., Lincoln, NE
York, Nebraska: Marble Museum: World's Largest Collection Proof that there is a museum for everything. This one is all about marbles. If you've lost yours by this point on the road trip with the family this might be a good place to look for them.
Potter, Nebraska: 24-Hour Duckpin Bowling Need a stop in the middle of the night. This is just the spot to try your hand at duckpin bowling.
Roadside Attractions I-80 Wyoming
Buford, Wyoming: Smallest Town In America
Cheyenne, Wyoming: Giant Coffee Pot
Pine Bluffs, Wyoming: Tee Pee House I-80 Service Rd., Pine Bluffs, WY
***Pin Odd Roadside Attractions Along I-80 Road Trip Planner To Pinterest***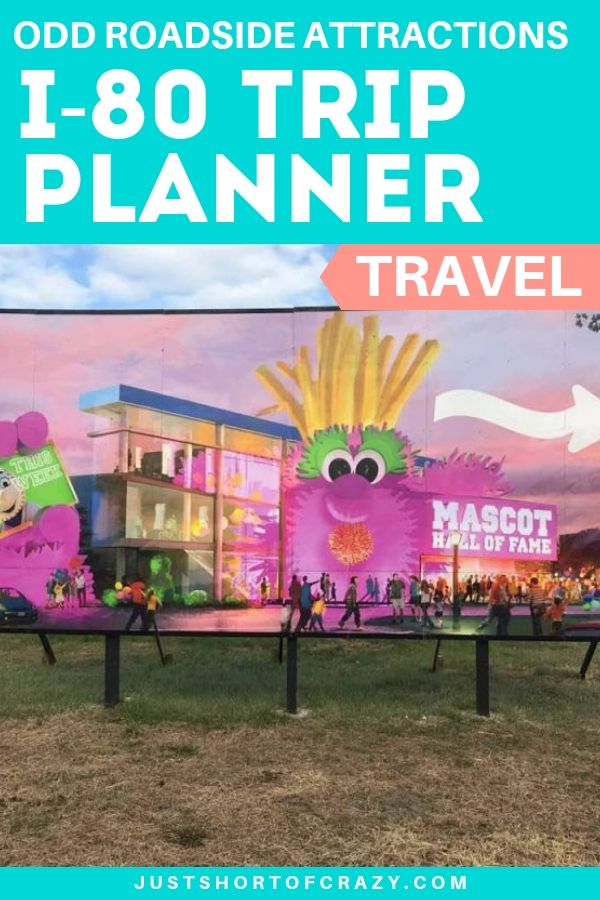 YOU ARE ALSO GOING TO LOVE
Studies have shown that if you loved this post you'll enjoy these posts as well.