Carrabelle is a picturesque coastal "Old Florida" fishing village that is known as Florida's gateway to the Gulf.
This region abounds with marshes, wildlife, history, and some great roadside attractions.
Here are some of my favorite ways to spend time when visiting Carrabelle.
What To Do In Carrabelle, Florida
Carrabelle History Museum
For those interested in history you'll want to be sure to visit the Carrabelle History Museum.
It is truly a community treasure. Personal memorabilia and local artifacts tell the story of the town from the eyes
and ears of its residents and is an endless supply of fascinating stories.
The docents are all locals who share their personal stories of life in Carrabelle and are incredibly knowledgeable about the exhibits on display.
The history is deep in Carrabelle and the museum has exhibits of Native American history, a Megladon tooth, fossilized coral that is 20,000 years old, exhibits of the fishing industry, and so much more.
There is also a small gift shop that has some great books about the area if you're interested in learning more.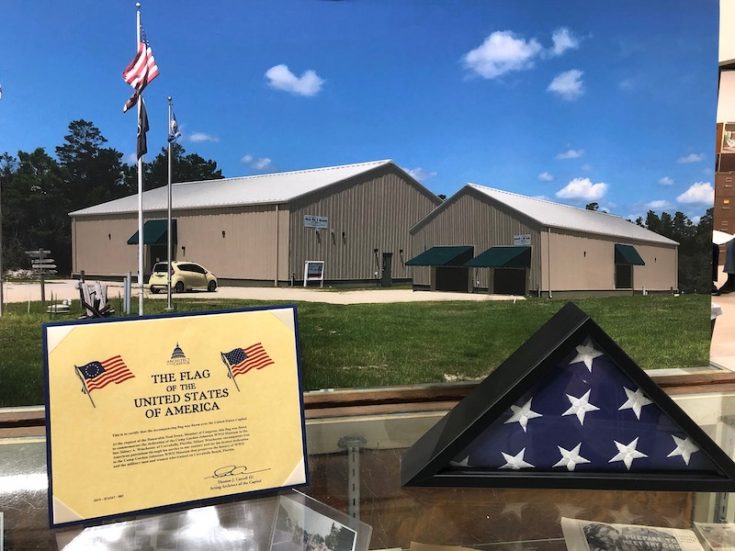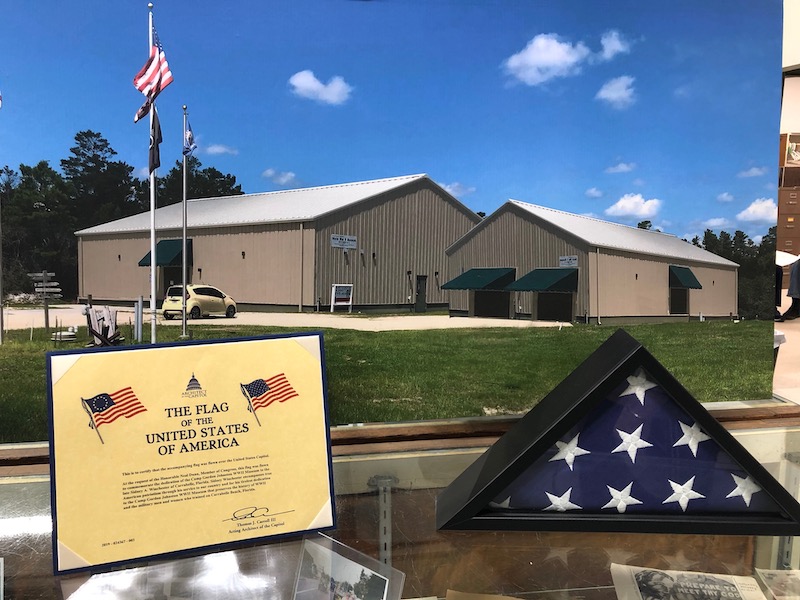 Camp Gordon Johnston World War II Museum
World War II buffs are going to love the Camp Gordon Johnston World War II Museum.
Most of the memorabilia is a testament to the amphibious soldiers of WWII that trained in Carrabelle.
The museum has gathered a history from the various units that trained here.
Additionally, there are photo displays, artifacts from battles overseas, uniforms, ess kits, souvenirs, stories, and so much more.
Admission to the museum is free, but donations are always welcome.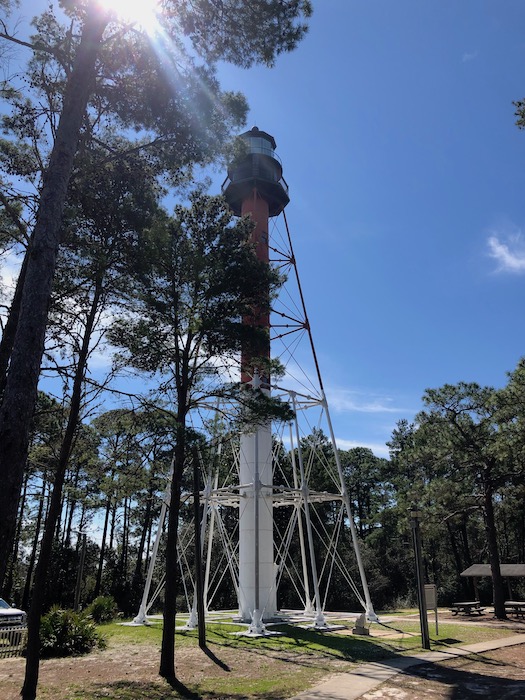 Crooked River Lighthouse and Museum
You're absolutely going to want to stop by the Crooked River Lighthouse and Museum.
The lighthouse has been a guiding light for those navigating the difficult pass between Dog and St. George Islands for over 100 years.
The 103-foot tall skeletal lighthouse, red at the top and white at the bottom, stands on the mainland where it was originally built in 1895.
Today, visitors can climb the 128 inside steps to the top for magnificent views.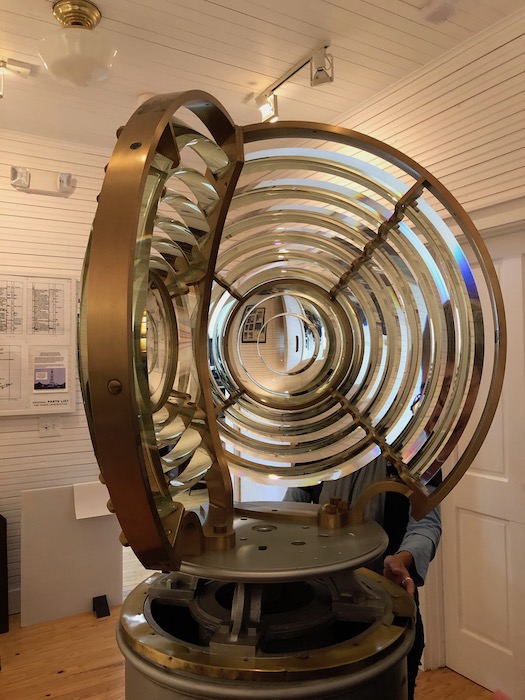 The lighthouse museum has recently come back into possession of the original Fresnal lens that used to light the pass.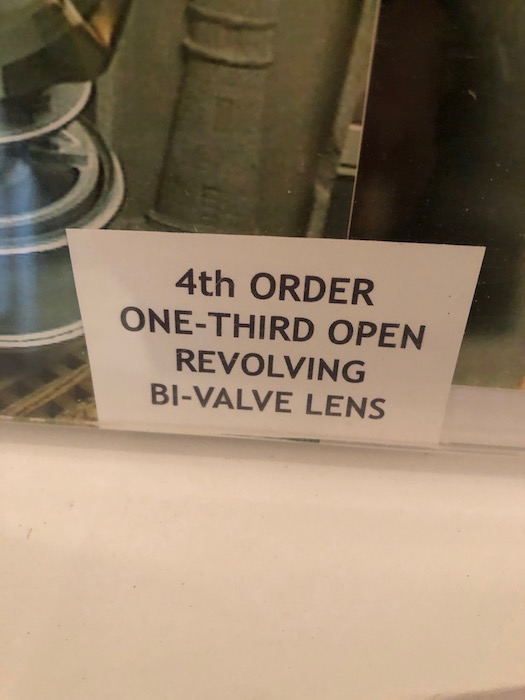 For years the lens lived at the Coast Guard Eighth District headquarters in New Orleans.
Interestingly enough, a lampist from Michigan was in charge of moving the lens to its original home in Carrabelle.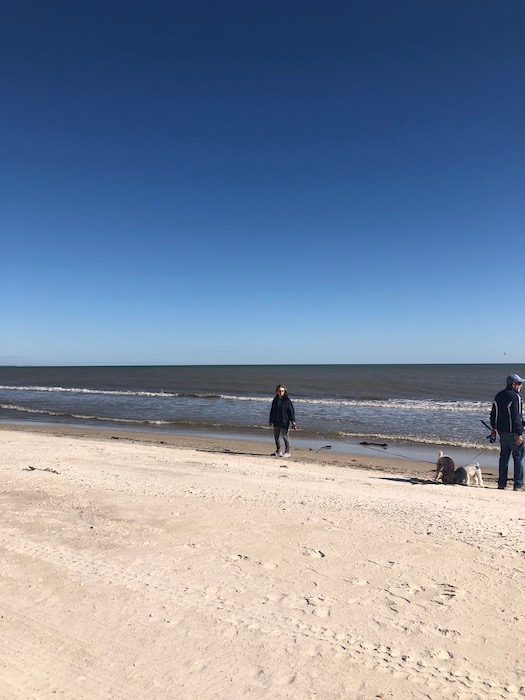 Go To The Beach
On my way into Carrabelle, I passed by the gorgeous Carrabelle Beach located along Hwy 98.
It has beautiful white sand, covered retro-looking picnic areas, outdoor showers, and bathroom facilities.
If the weather agrees you'll want to spend some time at this beach.
Build sandcastles, have a picnic, enjoy some time taking in the view, or read a book.
A stop here should really be a must.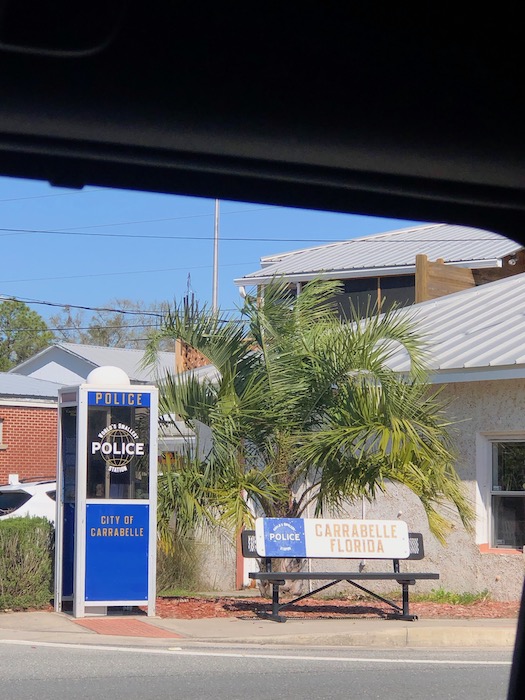 Visit The Police Station
I love that you can visit the World's Smallest Police Station while in town. How cool is that?
Back in the day, the officer on duty would park next to the phone booth which residents would call if they needed assistance.
It still stands today and provides the perfect spot for a fun selfie.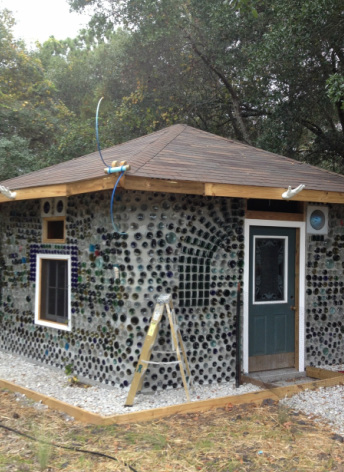 Carrabelle Bottlehouse
If you need another roadside attraction be sure to stop by the nearby Carrabelle Bottlehouse.
It's exactly what it sounds like. An entire house made out of bottles.
The owner lives there year-round and is always happy to have visitors drop by.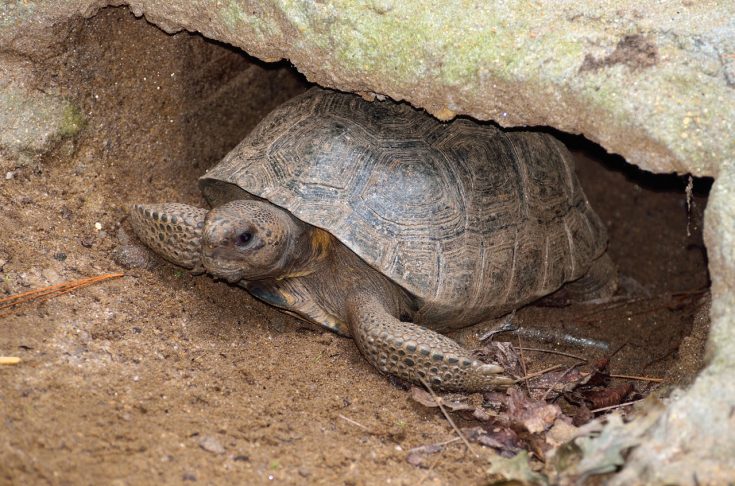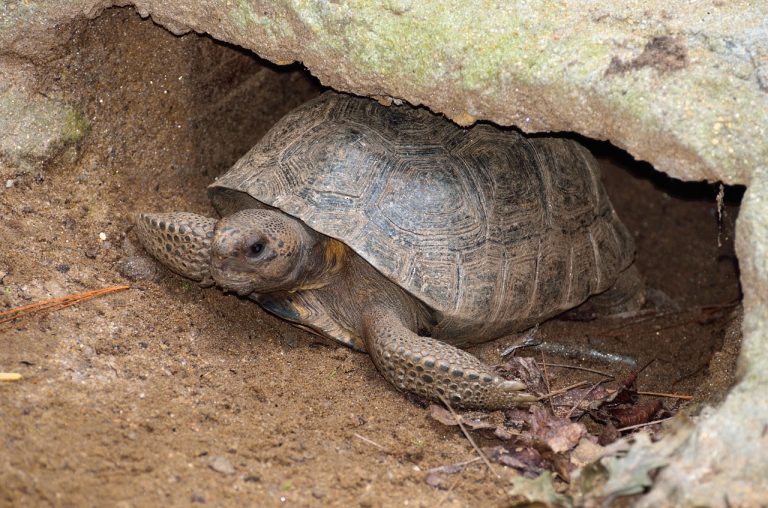 John David Patton Wildlife Park
If you're looking for a great place to go birding and hit up some nature trails look no further than the John David Patton Wildlife park.
This is also a great place to watch for gopher tortoises.
Hike at Tate's Hell State Forest
Of course, you can't go to Carrabelle without a visit to Tate's Hell State Forest. Besides being a place to play outside it has a really cool story behind it.
The Story on How Tate's Hell Got Its Name
Tate's Hell, home to dwarf cypress trees that are 150 years old but only 15 feet tall. Take the Ralph G. Kendrick Boardwalk at Tate's Hell State Forest for an easy access observation tower overlooking a stand of pond cypress trees in a basin swamp.
Science suggests that poor drainage and nutrient-deficient soil leads to the trees stunted growth, but maybe It has something to do with the legend of Tate's Hell.
The condensed version of the story goes something like this. Jebediah Tate was a superstitious farmer with a half Cherokee wife and one son that they named Cebe Tate.
Cebe helped his father clear their 160-acre land, chase cattle and gather pine oil. The wife passed of yellow fever and life was hard.
Jebediah made a pact with a local medicine man for good fortune. As long as they stayed out of the tiny cypress forest and gave him one pig every year they would have good fortune.
For 3 years this life was good, but year 4 they decided to keep the pig. They were warned that not only would they see hard times, they would go through hell.
That year Jebediah died of malaria, the pine trees didn't give sap, the sugar cane was stunted and the scrub cattle started to disappear. However, the pigs ate good and multiplied.
The following year, Cebe married a mail-order NYC bride that was a feisty German immigrant.
However, a slight problem arose when Cebe only had pigs left and the wife was of Jewish faith. She ate veggies, but wanted beef.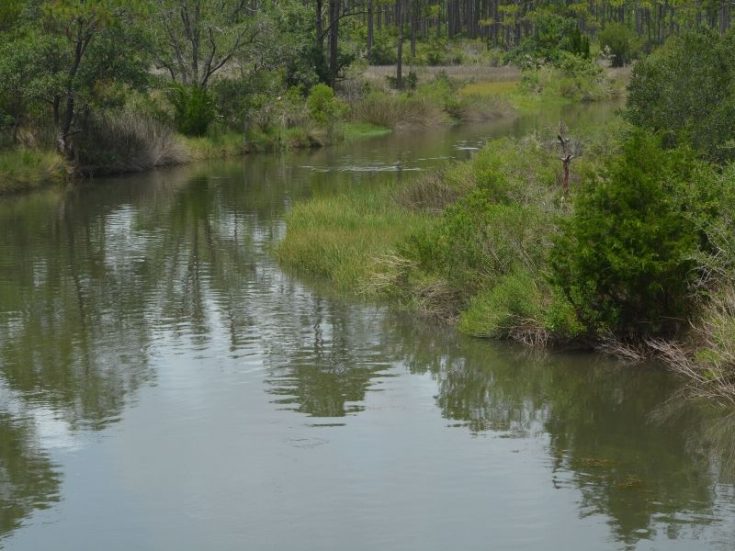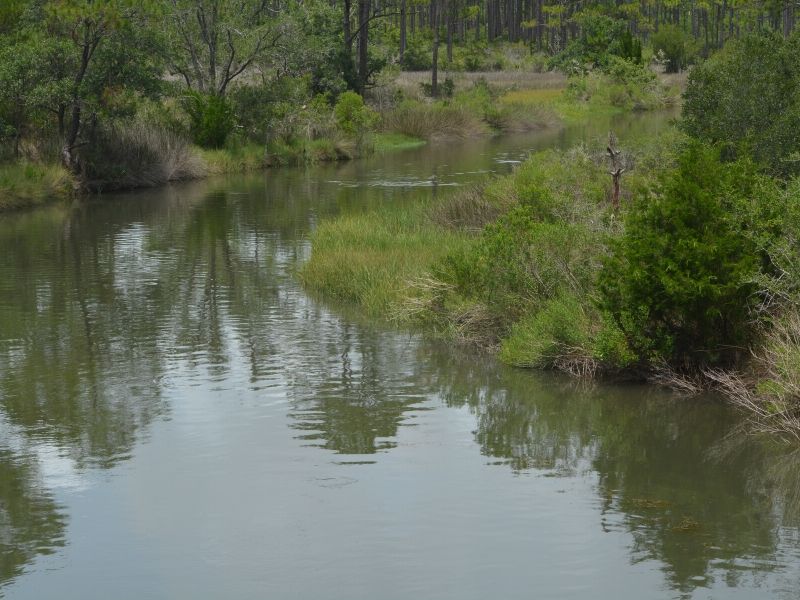 Cebe, armed with a gun and his hunting dogs, took to the swamps in search of a scrub cow. The dogs took off after a panther and Cebe lost his gun in the mud. Cebe was lost in the swamp for a week.
He went into the dwarf cypress stand to escape the bugs and slept against the trees that were said to be protected by the Indian magic.
Sadly, he woke when he was bitten by a snake, running deliriously through the swamp he came to Carrabelle and lived only long enough to murmur the words "My name is Cebe Tate and I've just come through hell."
And that, they say is how Tate's Hell got its name.
When you visit Tate's Hell State Forest be sure to watch out for snakes and don't ask for favors from any medicine men.
Where To Stay Near Carrabelle, FL
Wondering where to stay when you visit Carrabelle? One of our favorite places is the Sheraton Panama City Beach Resort. You're also going to want to make a stop at St. Andrews where they are keeping it salty.
Pin What To Do In Carrabelle to Pinterest