Tucked along St. Andrews bay you'll find the historic community of St. Andrews. It's officially part of Panama City, Florida, but locals and visitors both know that St. Andrews offers its own type of charm.
I was officially sold on the neighborhood when they told me their slogan is "keeping it salty" where they are weird, independent, and proud.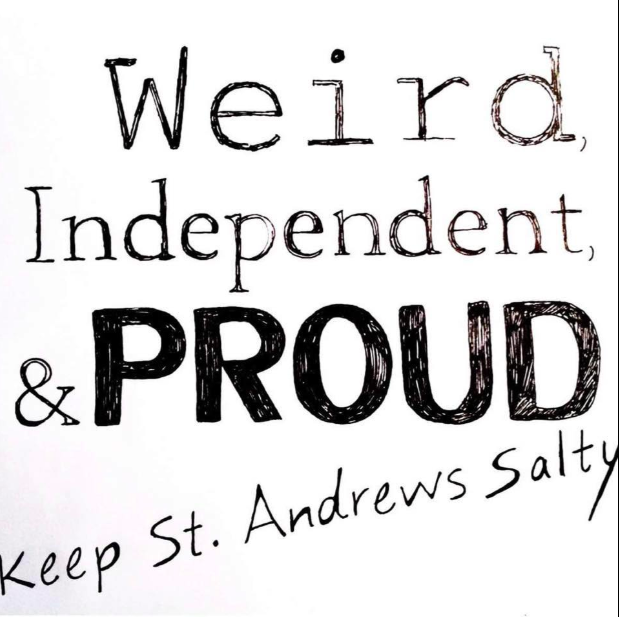 Yes, these just might be more of my people. I've been discovering so many great places to explore in northwest Florida and St. Andrews is no exception.
Established in the mid-1800s the area has always been a hot spot for visitors who came to the area for the "healthy sea baths" and fishing.
Visitors still frequent this community, but now it's for so much more.
There is still fishing, but you'll also discover great food, a pretty stellar taphouse, endless biking and paddling opportunities, great festivals, and an easy historic walking tour.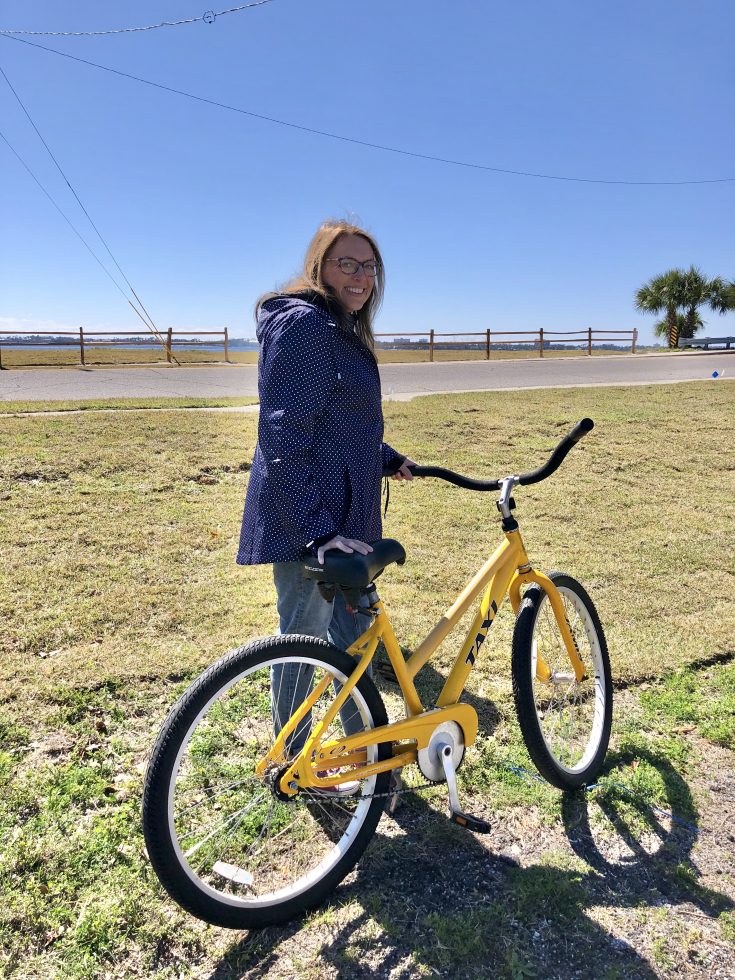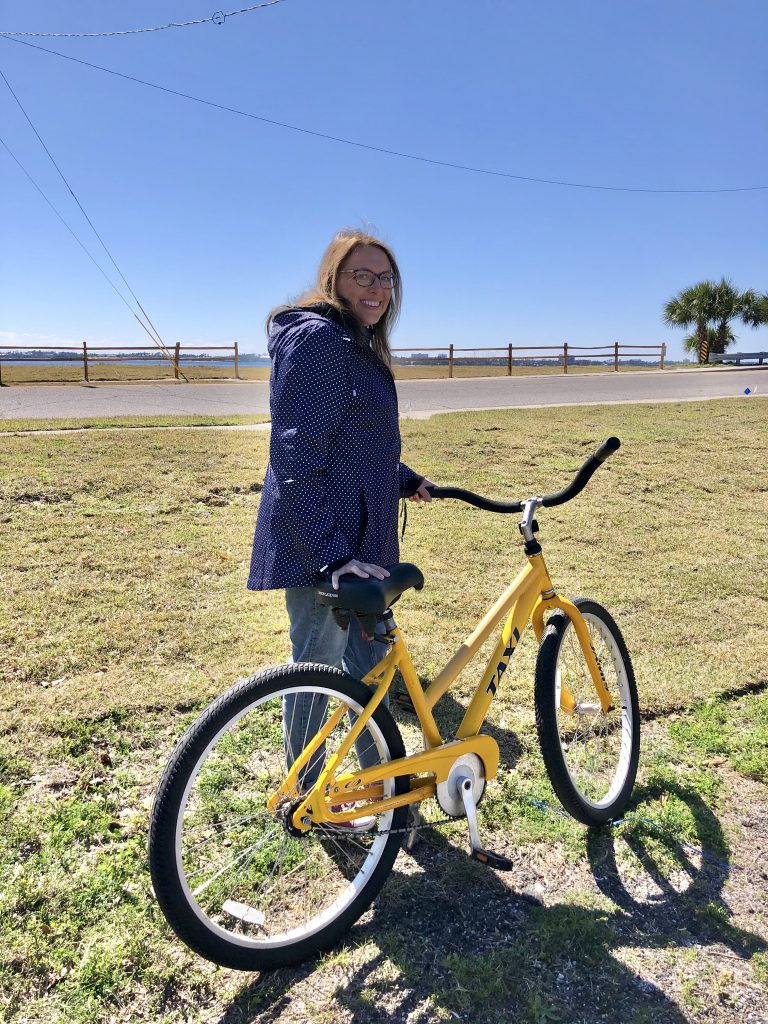 What To Do in St. Andrews
Outdoor Farmers Market
I love going to farmer markets. Strolling around and finding fresh produce and local artisan products is one of my favorite things to do in new places.
If you happen to be here on a Saturday be sure to stop by the market between 8a and 1p.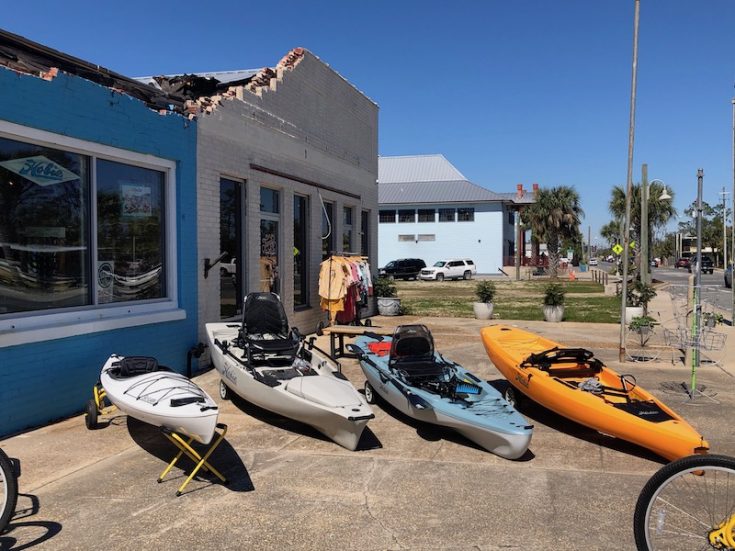 Bike and Paddle
Head over to Sunjammers on Beck Ave and rent a Taxi bike for a leisurely pedal around the area. Go along the shore, through the neighborhood streets or even bike the historic tour.
The bikes at Sunjammers are so comfy and easy to ride that you'll want to spend a day on them.
I hadn't been on a bike in a couple of years and I absolutely loved my ride.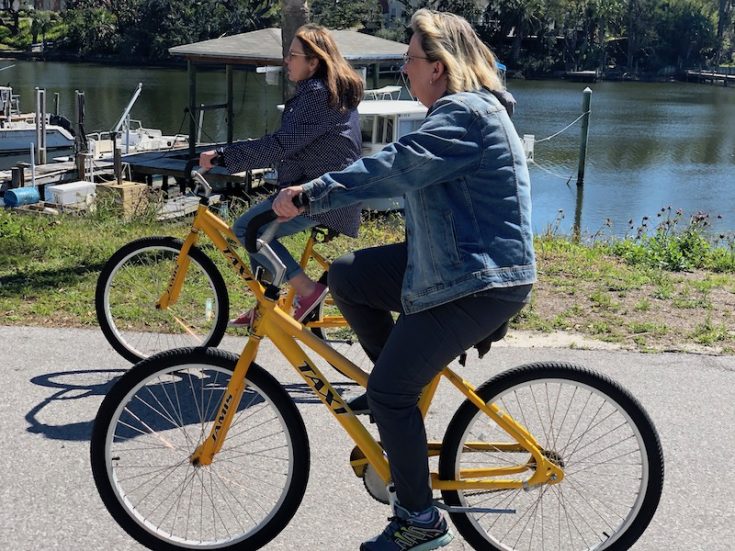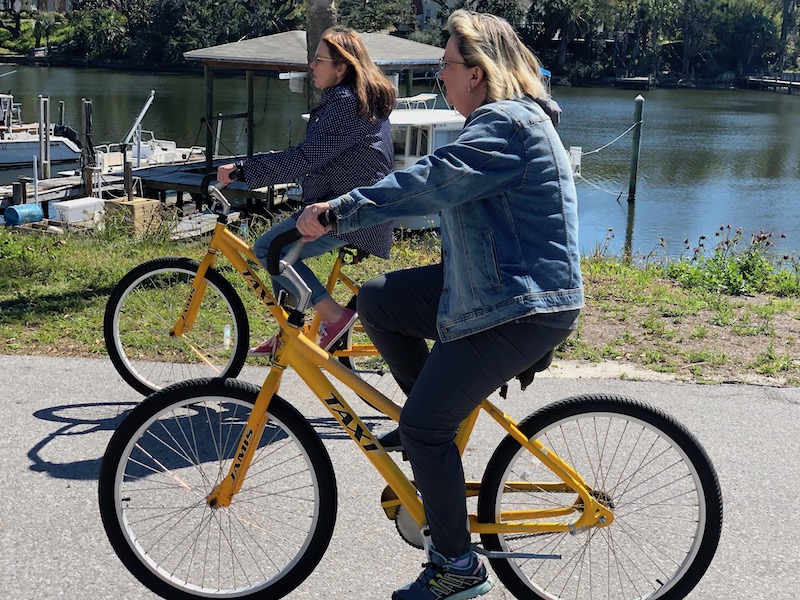 I always worry about a sore bum while bike riding, but the taxi bikes are so comfortable I had absolutely no issues.
Our bike tour took us to the left from the bike shop and we made our way down to 15th street where we took another left to go along the shore and around the neighborhood streets.
We stopped at Lake Huntington for a photo opp and I, personally, thought that the tree-lined streets with historic homes all made a great backdrop.
If paddling is more your thing Sunjammers can still help you out. Seriously, this place is your one-stop for all things outdoors.
The knowledgable staff can help you pick out a brand new kayak or paddleboard or even direct you where to launch your own watercraft.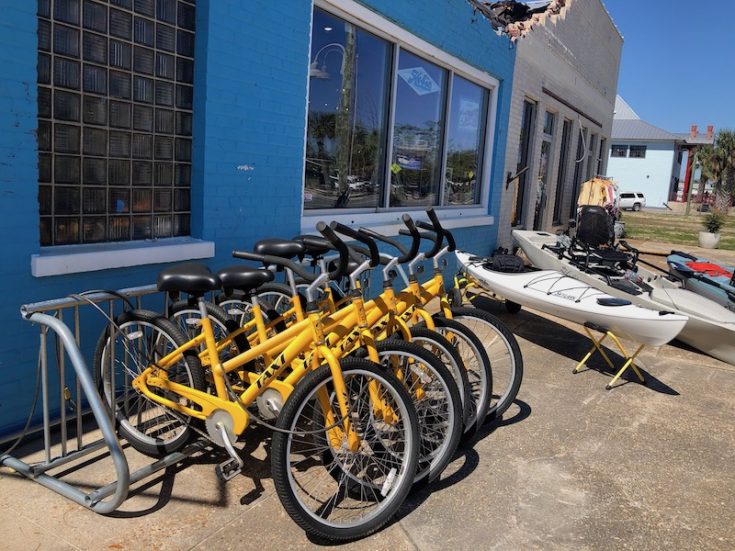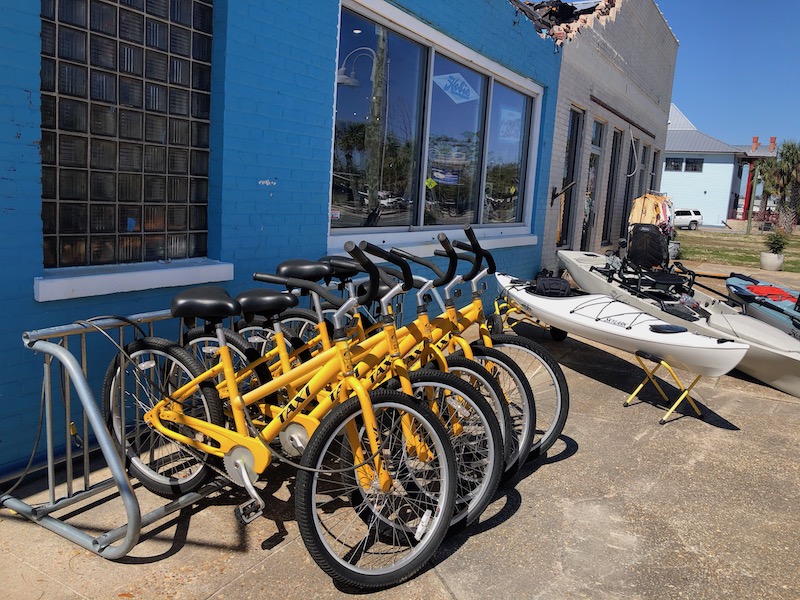 While you're at Sunjammers be sure to shop around for any accessories, clothes, or equipment you might want. This is a well-curated shop and outdoor lovers are going to want to spend some time here.

Historic Walking Tour
An easy 1.25 mile loop the historic walking tour takes you past historic homes, parks, a marina, school, businesses and more.
Download the historic walk app and listen to stories of the past at each stop.
Don't miss the Oaks by the Bay Park, the Panama City Publishing Company Museum, the wonder tree, and the many historic homes.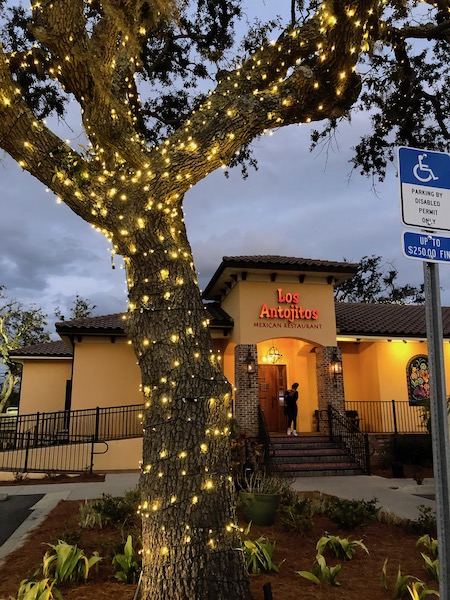 Where To Eat and Drink in St. Andrews
Los Antojitos Mexican Restaurant
Ask locals where to have some good Mexican food while you're in the area and Los Antojitos will be the answer. This family-run restaurant was packed on the night we visited and we soon learned why.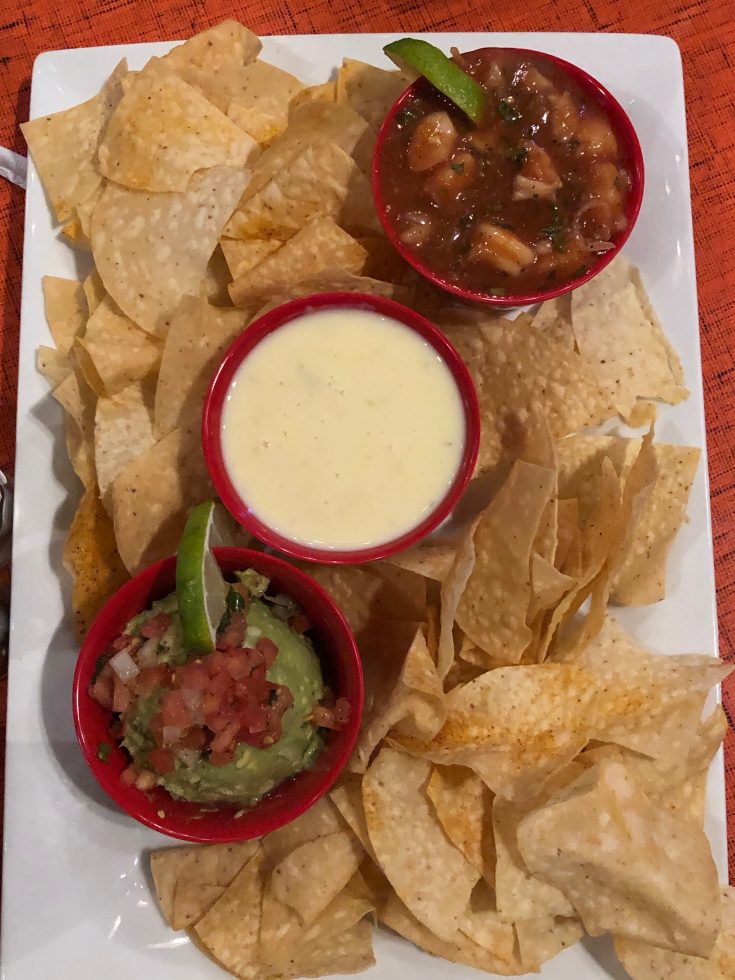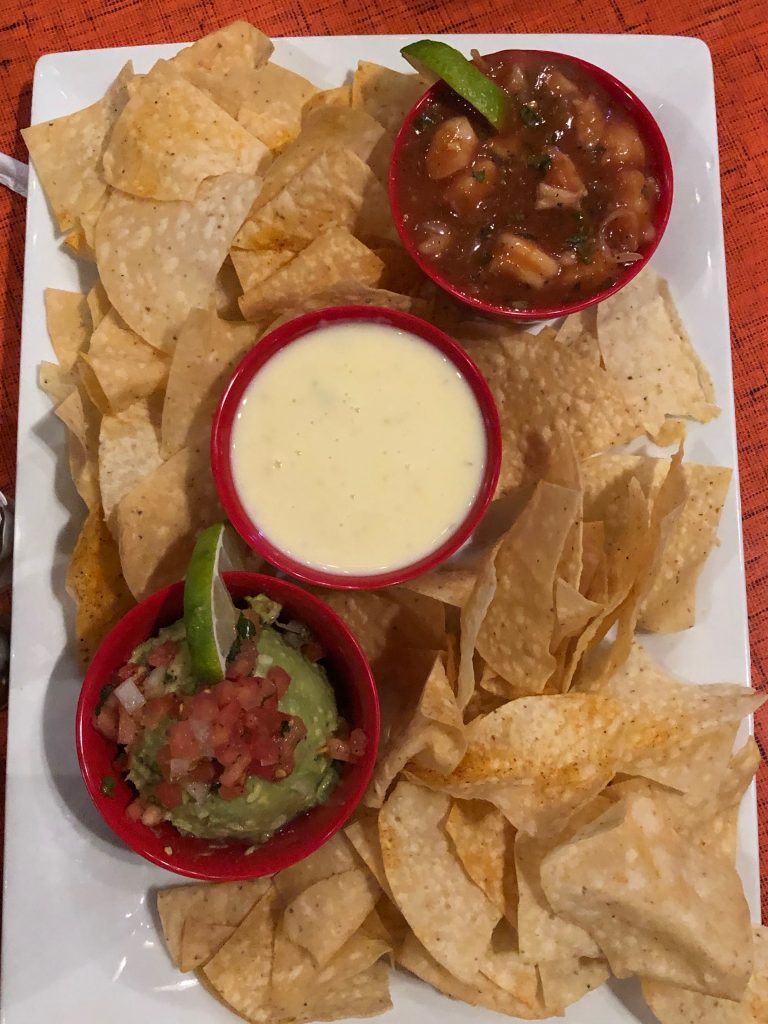 Using the freshest ingredients the chef creates popular dishes like Mexican street corn, empanadas, carne asada, carnitas, tacos and, surprisingly, this is THE place for steak.
I know, who knew you could get a great steak at a Mexican restaurant but now you know. Los Antojitos is very well known for its excellent steaks, but I just couldn't bring myself to order a steak at a Mexican restaurant.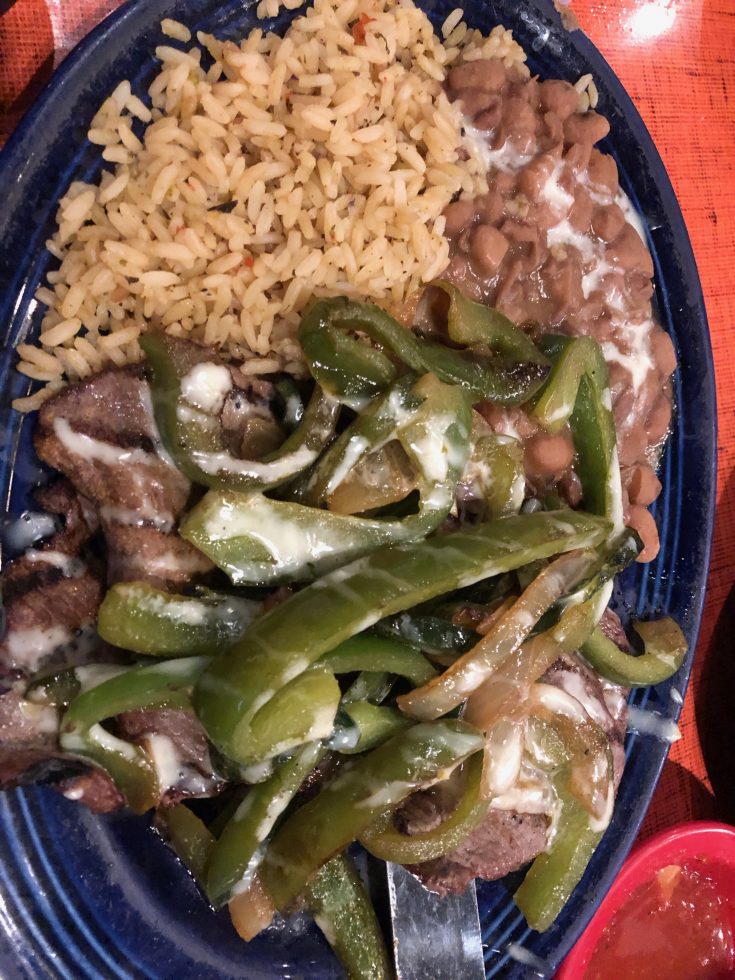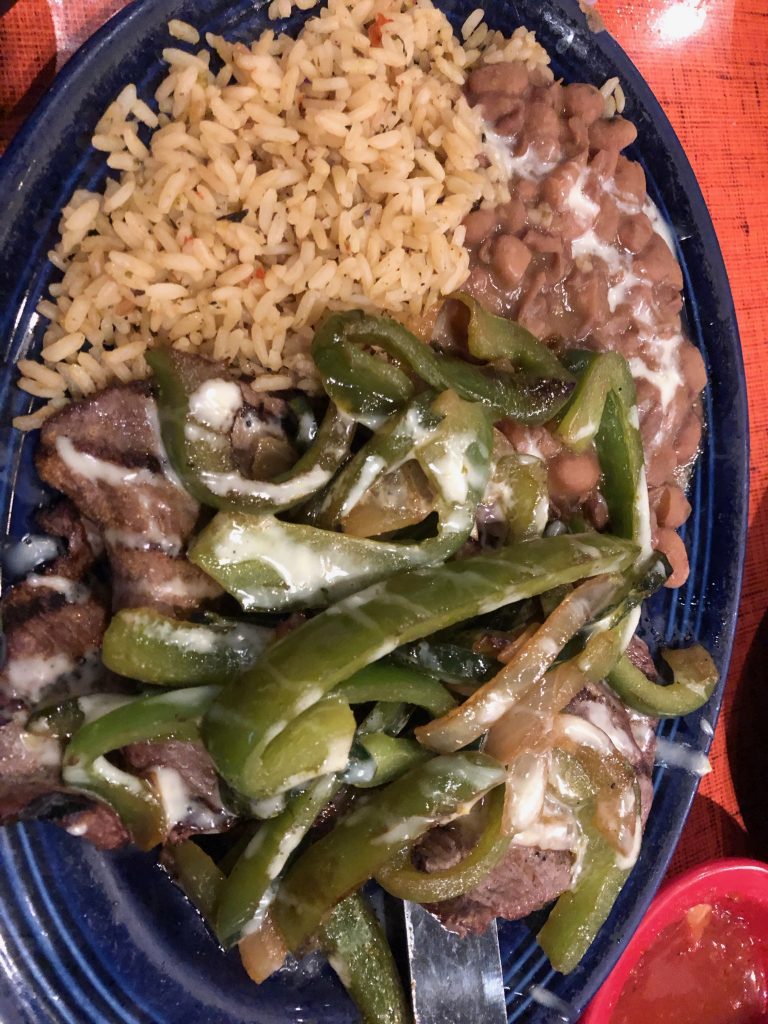 Instead, I compromised and ordered Carne Asada.
Of course, we tried a variety of things including their excellent guacamole and queso.
The restaurant is a bit loud and had live music which added to the cacophony, but the energy was high, the decor spot on, the food was great, and the employees are outgoing and friendly. The best recommendation I can give it is that I'd return in a hot minute for another meal.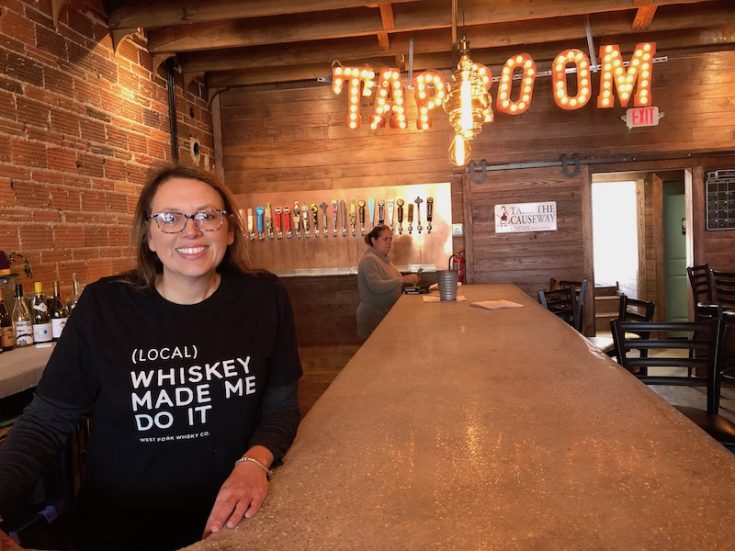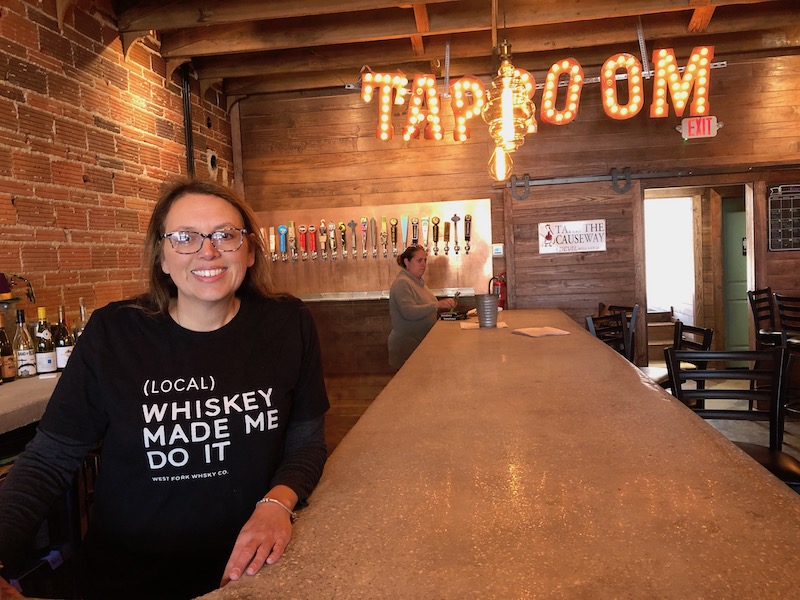 Taproom
Located across from the Oaks by the Bay park the Taproom offers up beers on tap both indoors and at their outdoor patio.
The outdoor bar actually has 33 taps vs the 21 taps inside. Of course, I'm taking a seat at an outdoor bar anytime I can and the Taproom does not disappoint with its location, selection, and ambiance.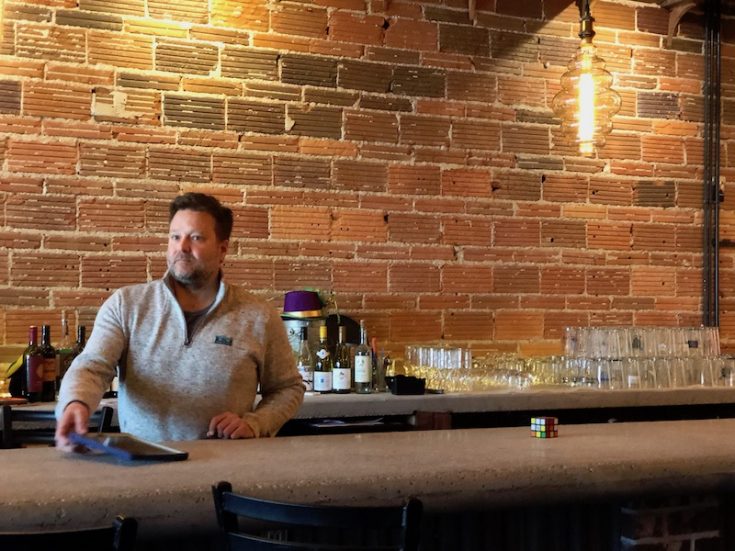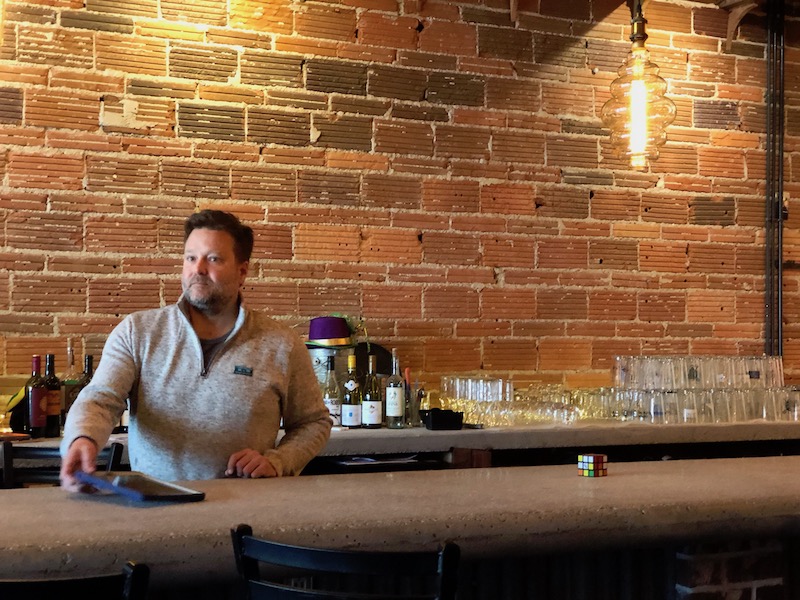 There is always something happening at the Taproom from live music to trivia night to yoga. This is a great gathering spot to meet with friends for a night of fun.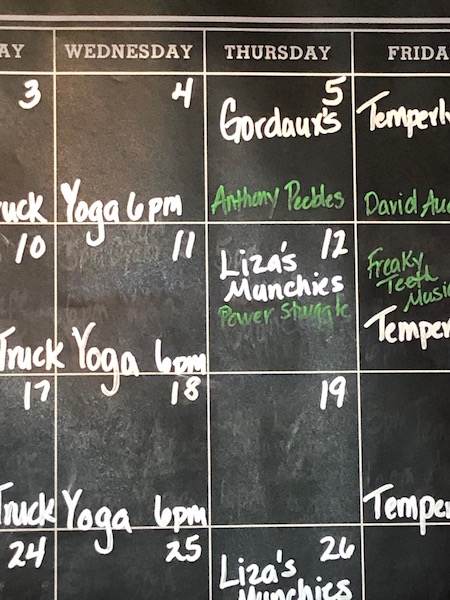 If you want to hear some great music be sure to visit when Anthony Peebles is performing!
You'll also find local food trucks parked near the patio area. The food trucks change out regularly so that you have a variety of choices.
Definitely plan on spending a while here and be sure to have a brew for me.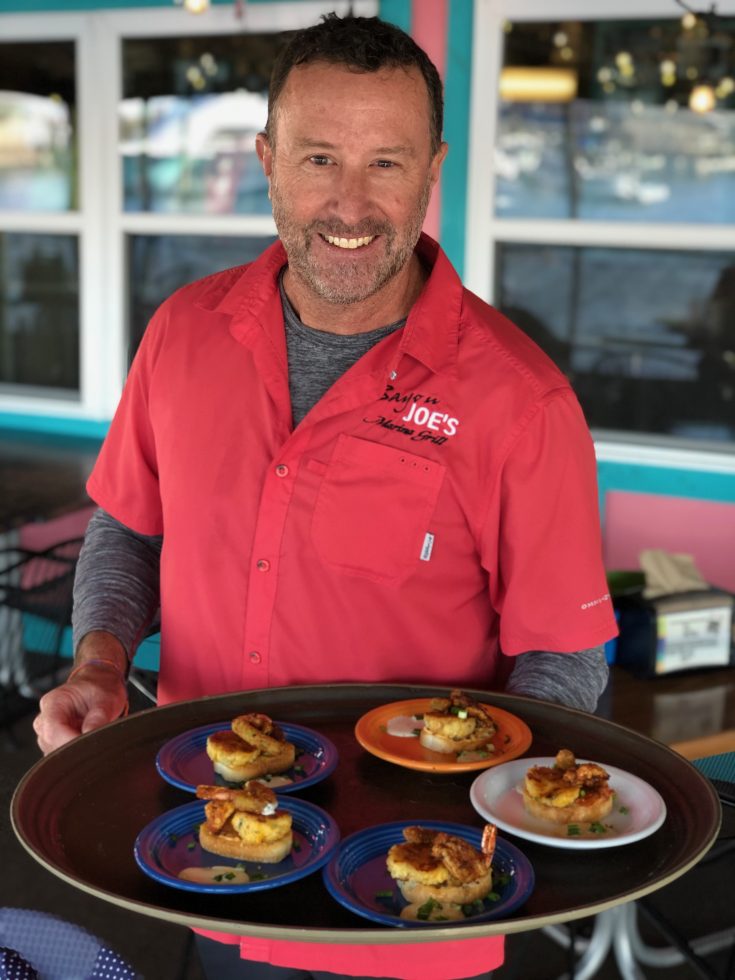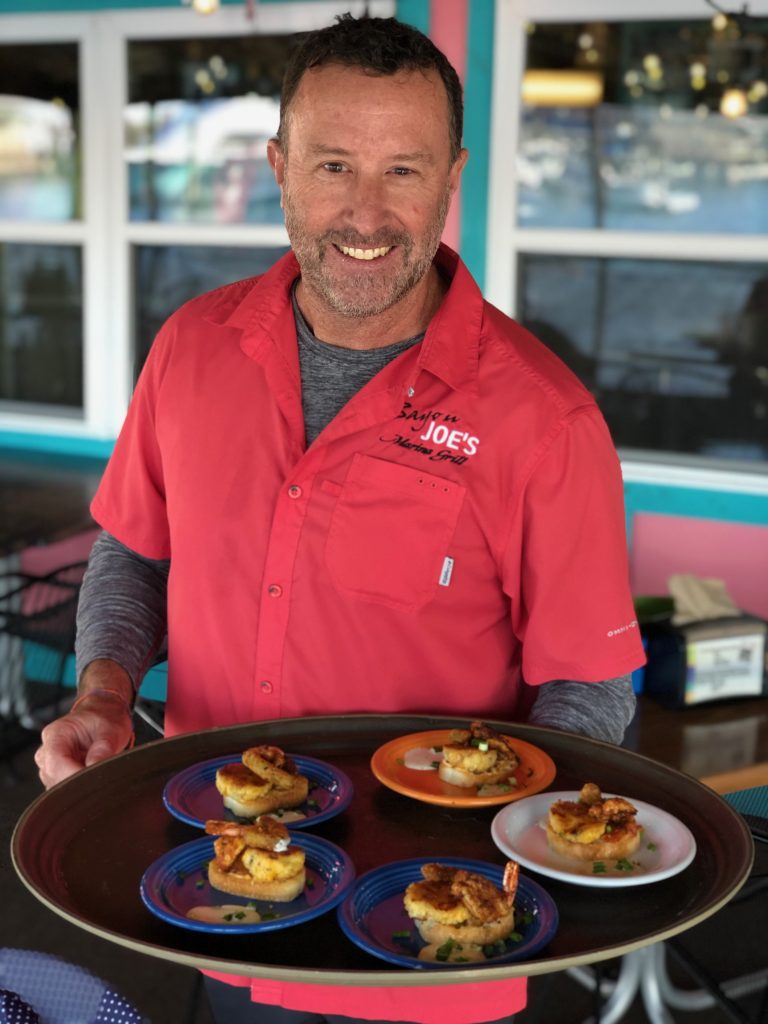 Bayou Joe's
Ok, this isn't technically in St. Andrews, it's just down the road a bit, but I wanted to give a great option for breakfast and where to start your adventure and Bayou Joe's is it.
Bayou Joe's is a casual, laid back restaurant on Massalina Bayou offering up scratch-made, mouth-watering, Southern breakfasts.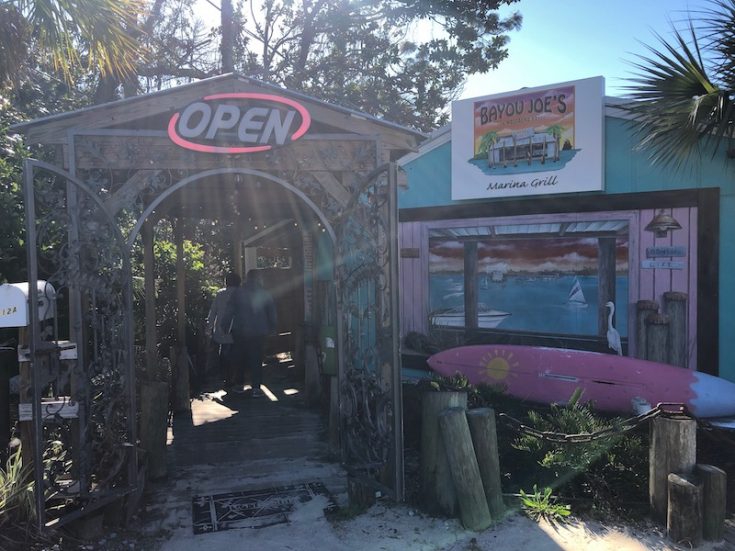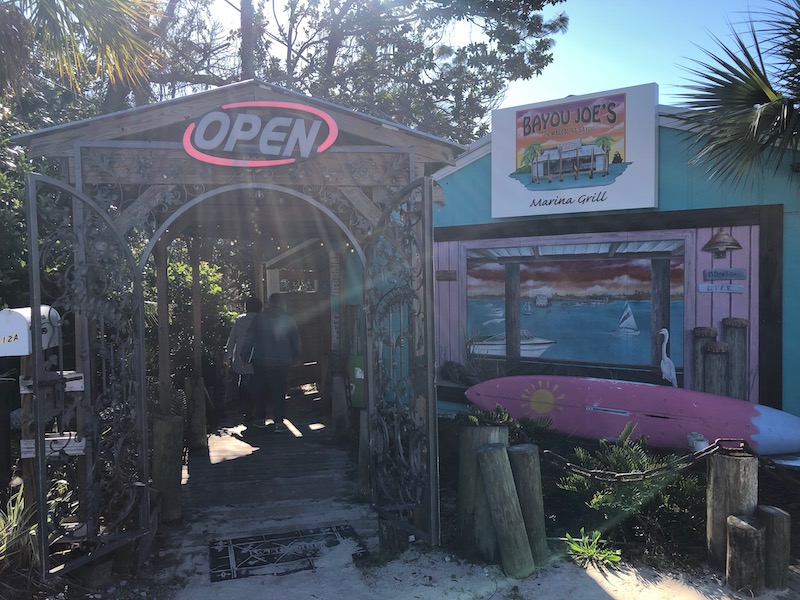 Because everything is made from scratch you're going to wait a little longer for your order, but it's going to be worth it.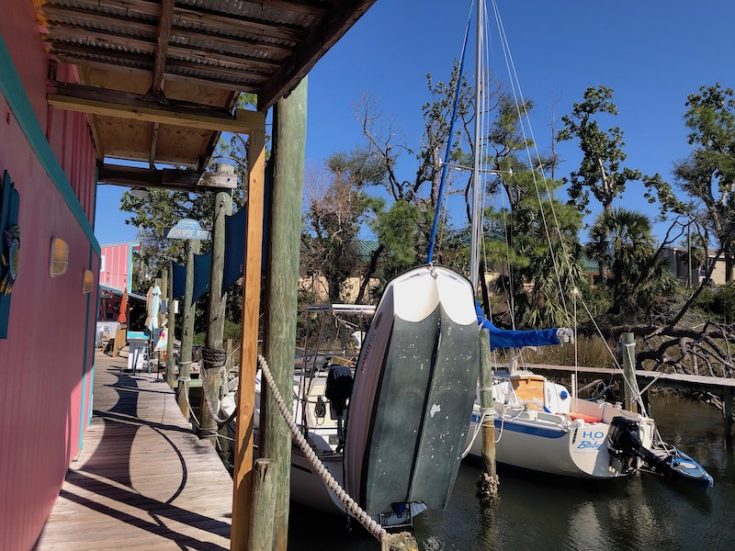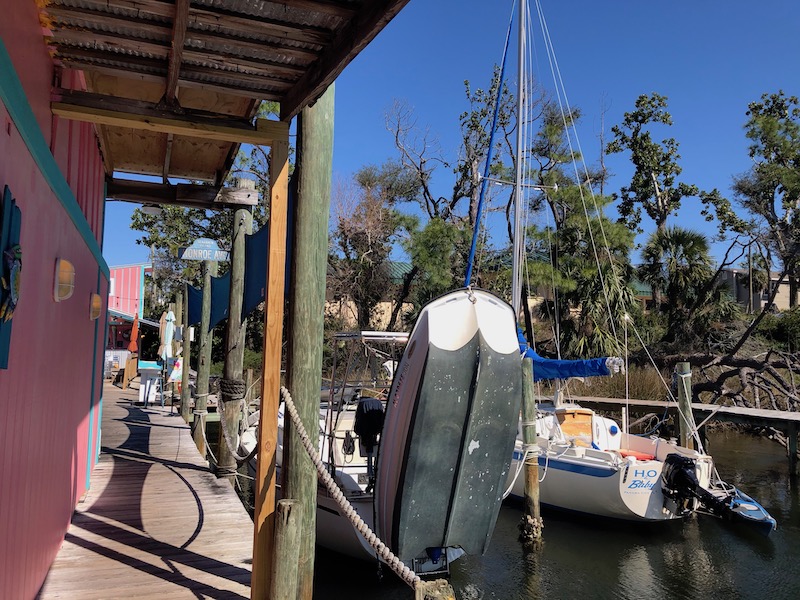 You'll find limited seating on the deck and even fewer seats inside. You can even pull your boat right up to the deck, tie it up, grab a seat and have a bite to eat before heading back out on the water.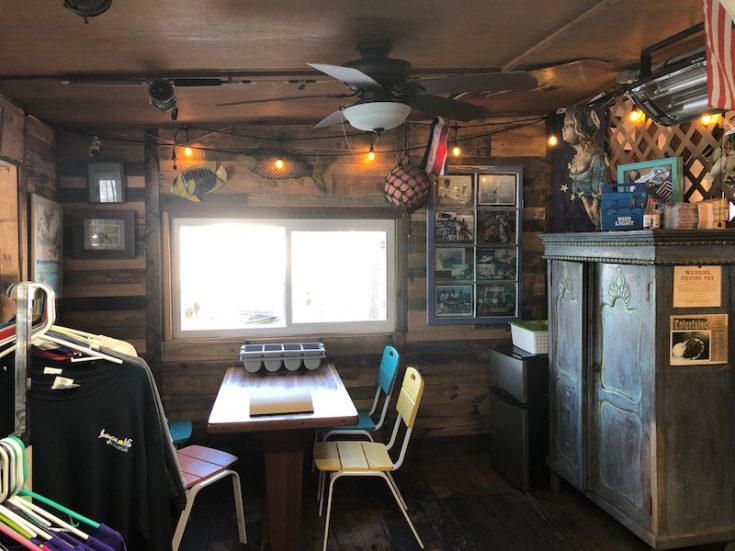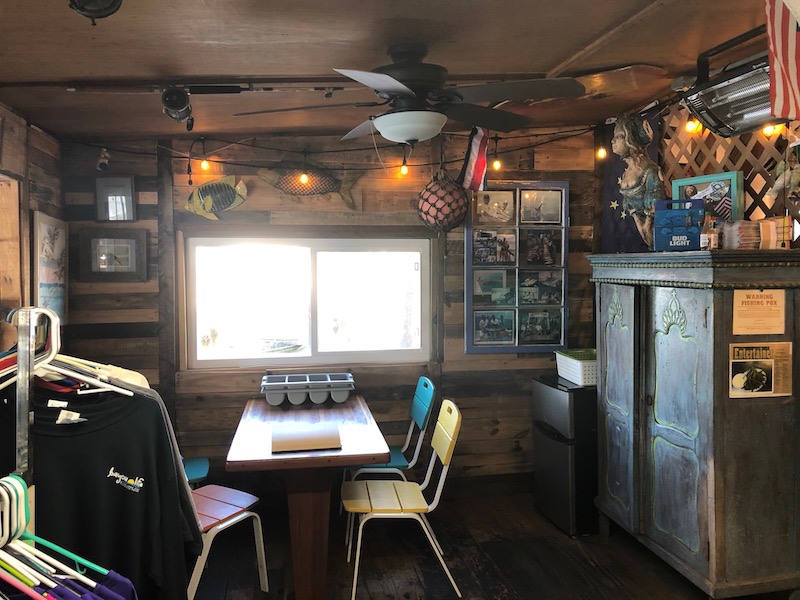 Enjoy your breakfast with a view of the drawbridge and marina. If you're lucky (I was not, but heard stories), dolphins might even splash around in the bayou while you dine.
I was with a group and we ordered a variety of items to try and share including garbage potatoes, pancakes, and eggs. It was awesome!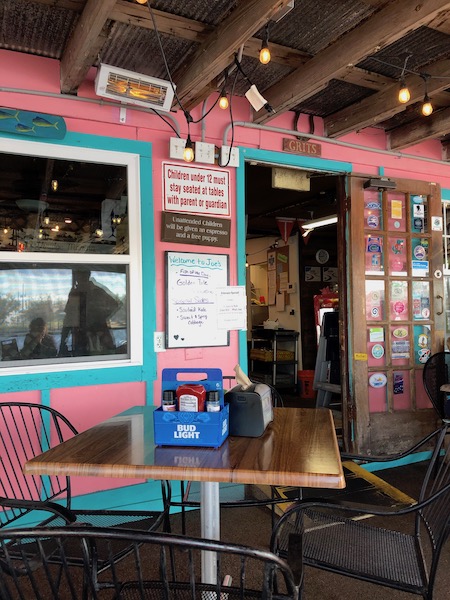 I'm just saying that if I lived locally I would be drinking my morning coffee a couple of times a week on the deck of Bayou Joes.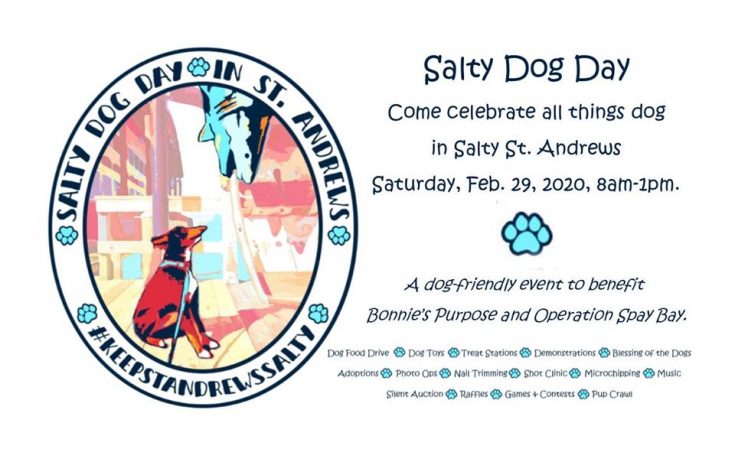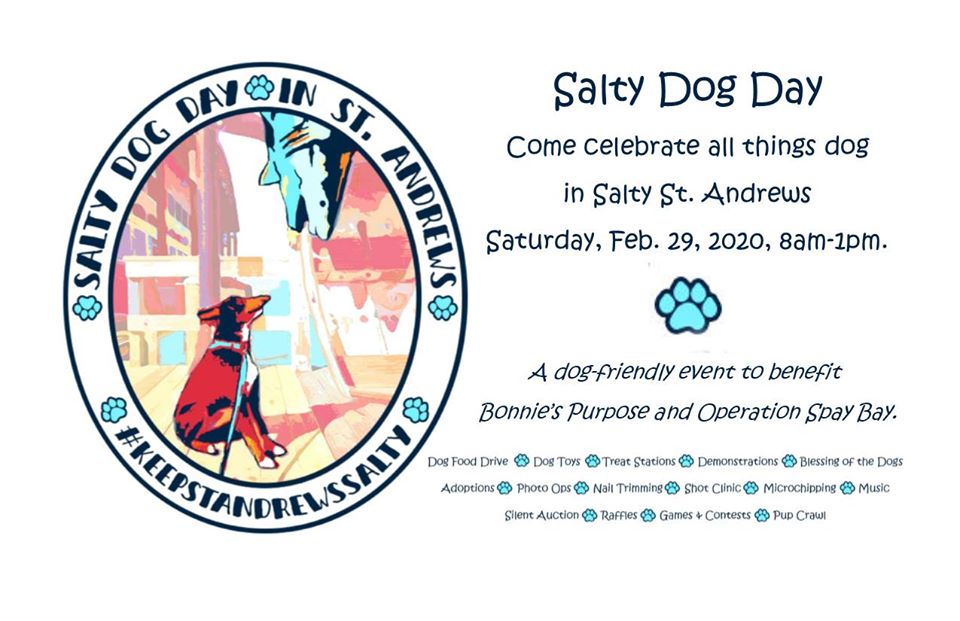 Salty Dog Day
Any place that has a festival called the Salty Dog where they celebrate all things dogs is a must in my opinion.
During Salty Dog Day visit the market with dog merchandise vendors, veterinarians, groomers, a shot clinic, a microchip booth, treat stations, dog play area, food, music, shopping, and entertainment, as well as a blessing of the dogs, adoptions, a Pup Crawl throughout St. Andrews, a silent auction, raffles, and so much fun for dogs and their humans.
The event is usually held on a Saturday in February and goes from 8a-1p. Be sure to check the Historic St. Andrews site for future dates.
Be sure to visit the St. Andrews tourism website for more information.
See why you'll want to stay at the Sheraton Panama City Beach Resort when you visit the area.
Pin A Day Out in St. Andrews to Pinterest