If you are a fan of Vera Bradley products you do not want to miss the annual Vera Bradley Outlet Sale! It happens each and every spring in Fort Wayne, Indiana. The five-day event draws people from all over the United States for the opportunity to buy Vera Brandley products for up to 80% off!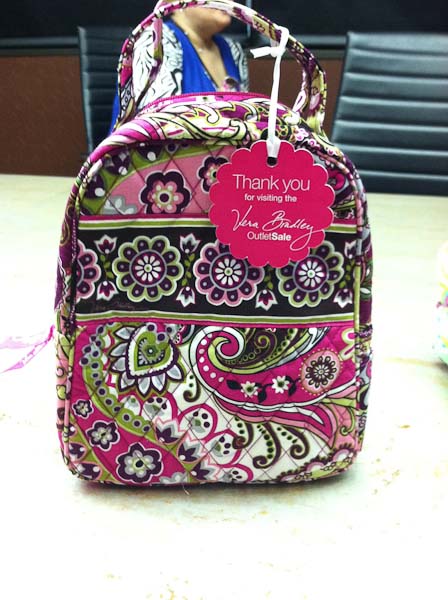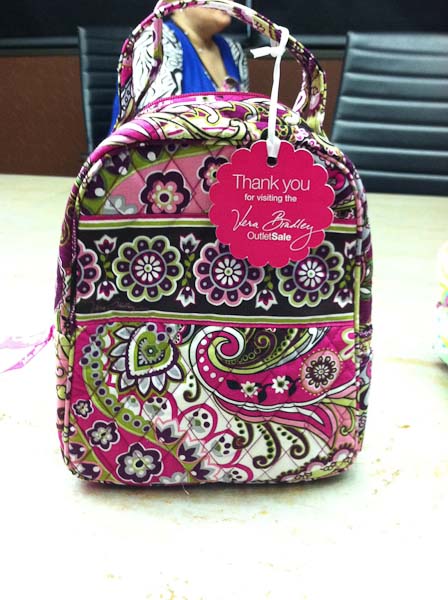 A few years ago I attended the Vera Bradley Outlet Sale as part of a press trip. I was familiar with Vera Bradley products, but a Vera Bradley bag was never one of my "must have" items. My, oh my, how things can change. Vera Bradley welcomed us to the show with the cutest gift (see above) and I was immediately won over. I love this bag. The colors, the size, everything about it is just cute, cute, cute.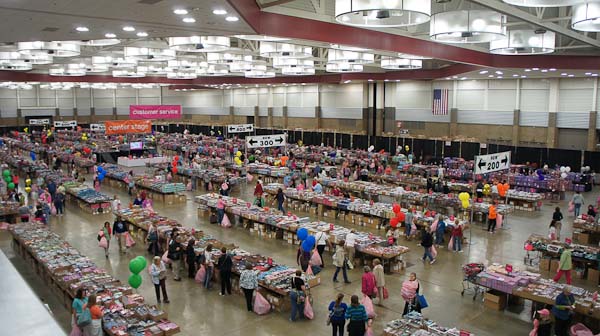 HOW BIG IS THE VERA BRADLEY OUTLET SALE?
Since I had never been to the Vera Bradley Outlet Sale before I was wondering just how large the event would be. Um, it is big! Rows and rows of tables are set up in the Coliseum (Fort Wayne's expo & event center) and are stacked high with products. It's every Vera Bradley lovers dream come true.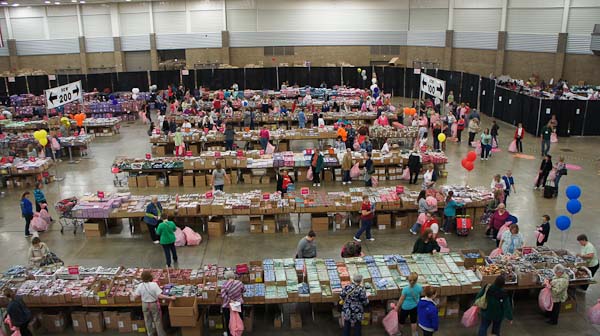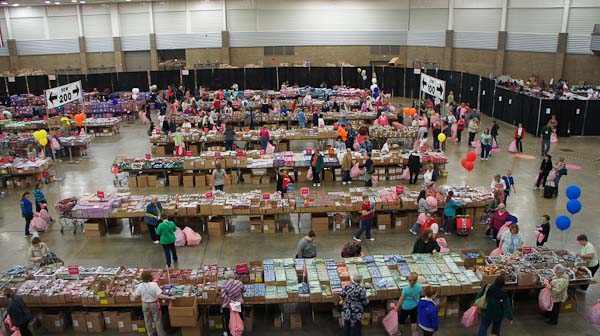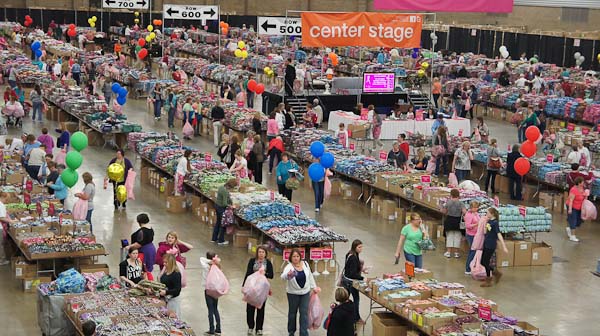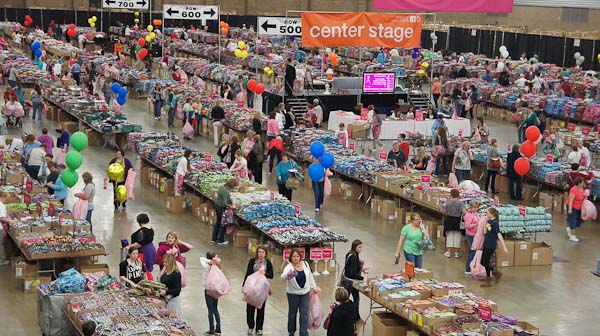 After seeing how big the event area was I knew there was no way I would see everything. Luckily, when you attend the show you are provided with a map to easily find your favorite items. The map also includes a price list. That was my next question. How low do the prices really go? I mean, is it worth a trip to the sale? Will you really save THAT much money? Well, the prices are really fabulous and get marked down even more during the sale and the trip is completely worth it.
WHAT ARE THE PRICES LIKE AT THE VERA BRADLEY OUTLET SALE?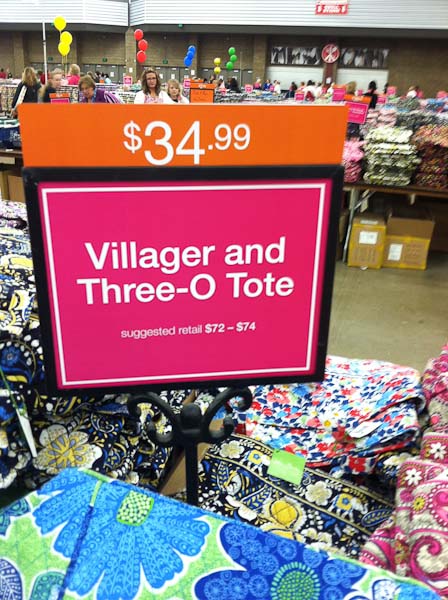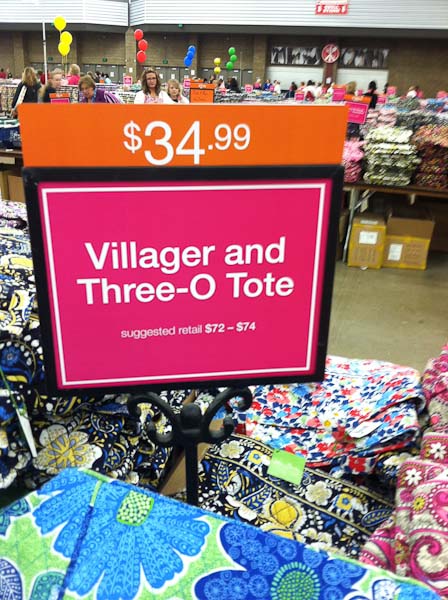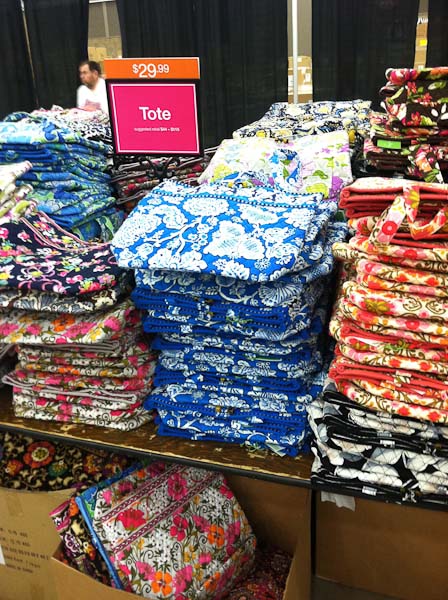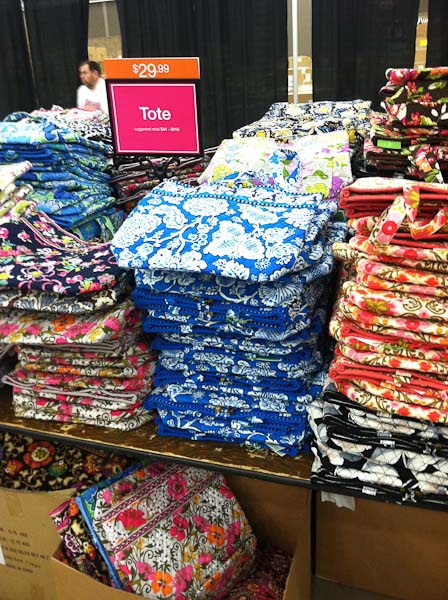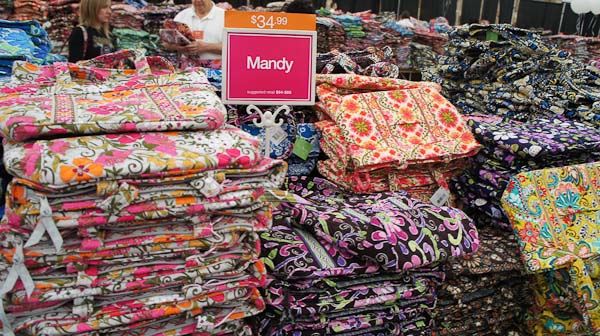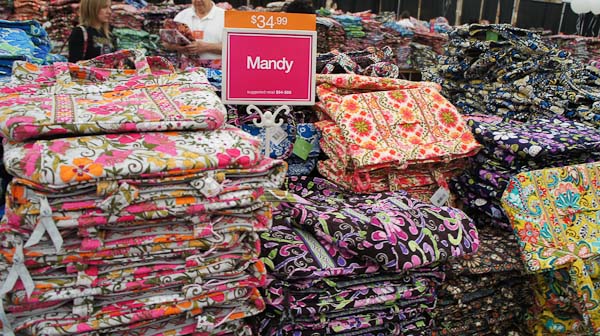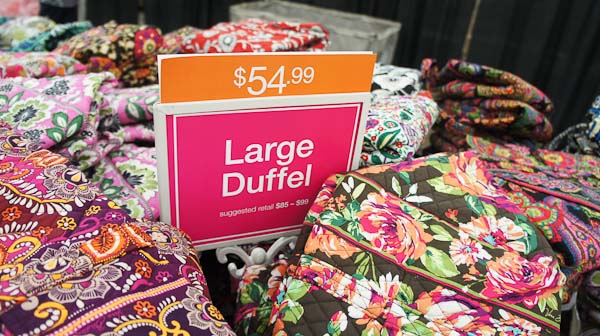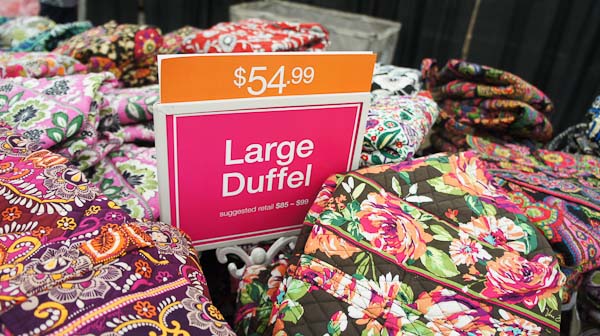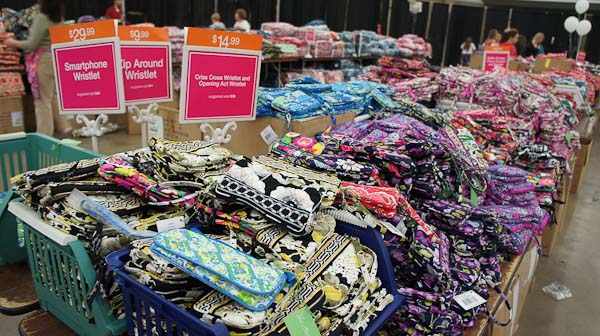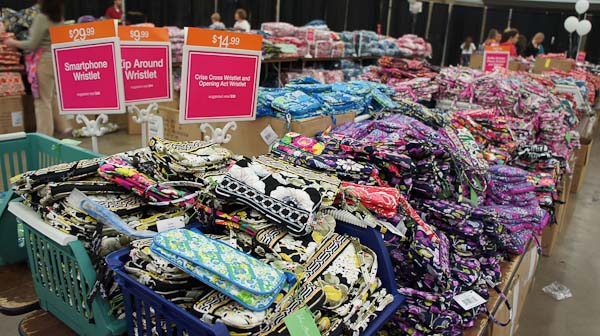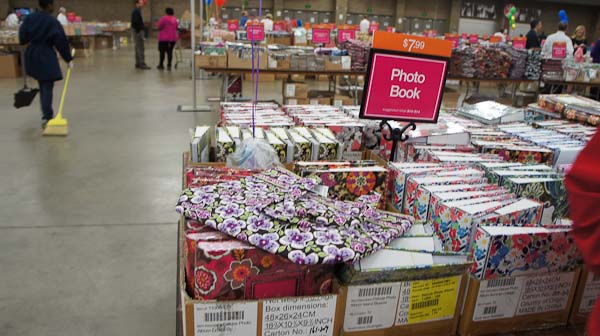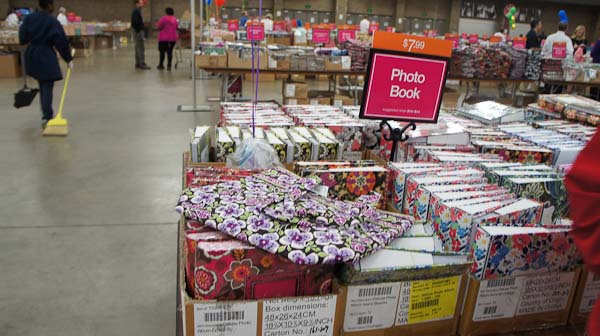 Here's a few more sample of the prices from the sheet you receive when you arrive. Many of these prices go even lower during the sale. My sister bought me a travel wallet for $10!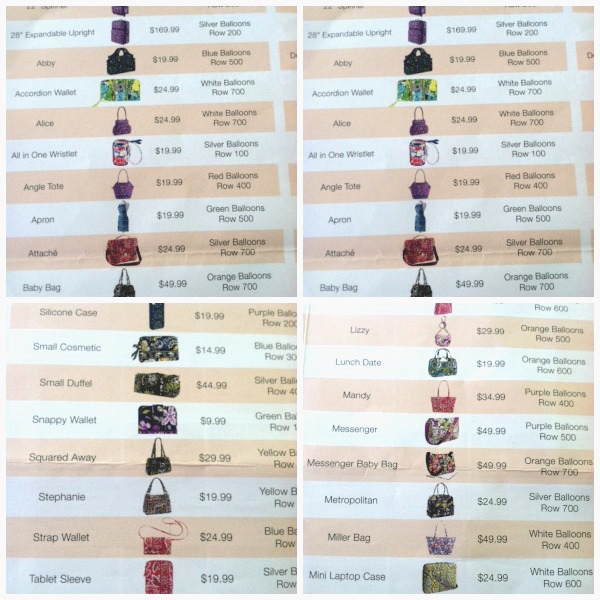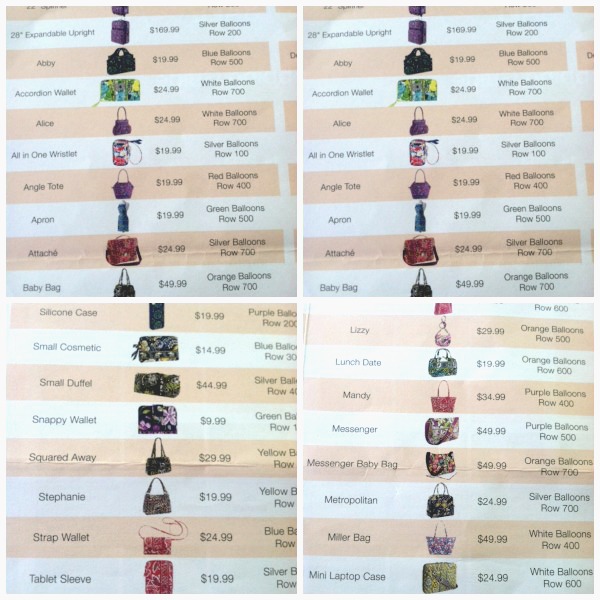 No worries about checking out either. There were 60 checkout lanes this year. The line may be long, but it moves quickly and there are TV screens strategically placed that offer interesting tidbits that entertain you while you wait.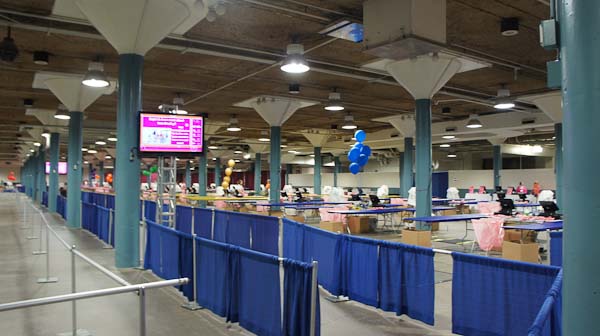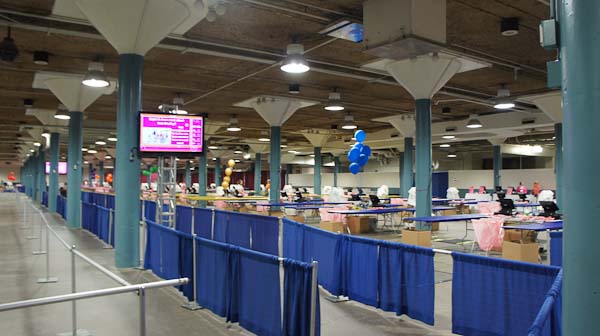 How The Vera Bradley Outlet Sale Works
Check this page when the sale gets closer and register online. Print off a copy of your registration to take with you. This will save you time at the show. The show is broken down into two parts. There are the ticketed days and the public days. Ticketed days were Tuesday-Thursday and tickets were $5 each for a set time frame. Public days were Friday-Sunday. The advantage of the ticketed days is a much smaller crowd and an energetic staff that cheers you as you enter the showroom floor. (That was actually a lot of fun to see) However, if you can't make it during the week, no worries, my sister & Em went on Friday and they walked right in with no wait. There is enough room and plenty of product for everyone.
Here's a super quick video of shoppers being greeted at the Vera Bradley Outlet sale:

There are more tips for attending the Vera Bradley Outlet Sale here.
How Do I Possibly Decide What To Buy?
When you enter the sale you are given a pink bag to place your items in. If you change your mind about an item just toss it in one of the many gray bins around the sale area and a staff person will return it to the right location. Ready to check out? Follow the signs to the checkout area and have your registration paper handy. When you check out your items are placed in a white bag. There is a spending limit of $3500 per person. If you think you'll want to spend more be sure to bring a friend or two and a really big van.
WHERE TO SHOP IF YOU MISS THE VERA BRADLEY OUTLET SALE
No worries. there is a Vera Bradley store nearby at Jefferson Pointe (4120 W Jefferson Blvd, Fort Wayne, IN 46804). They carry a great selection and have sale prices worth checking out.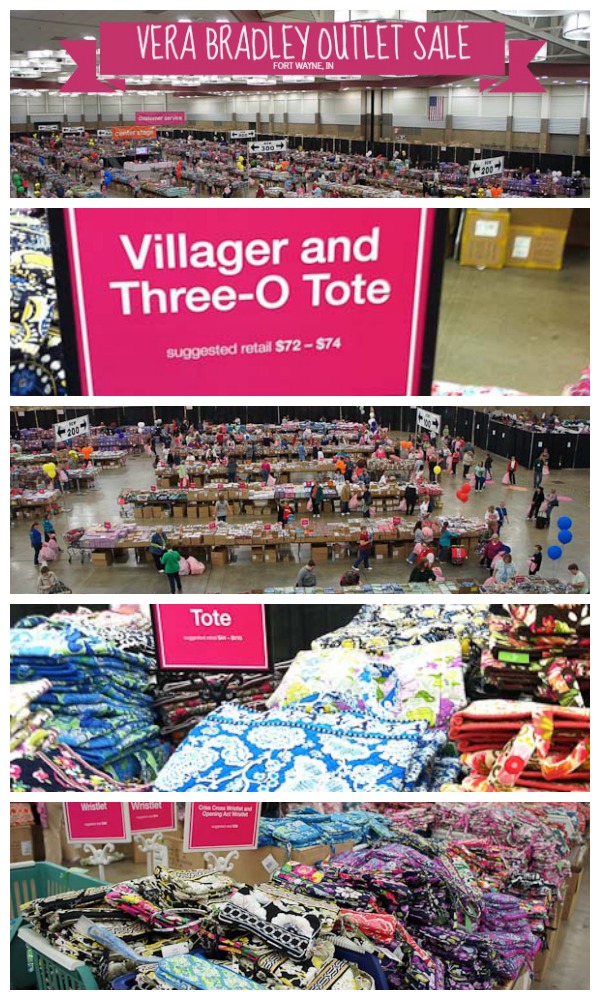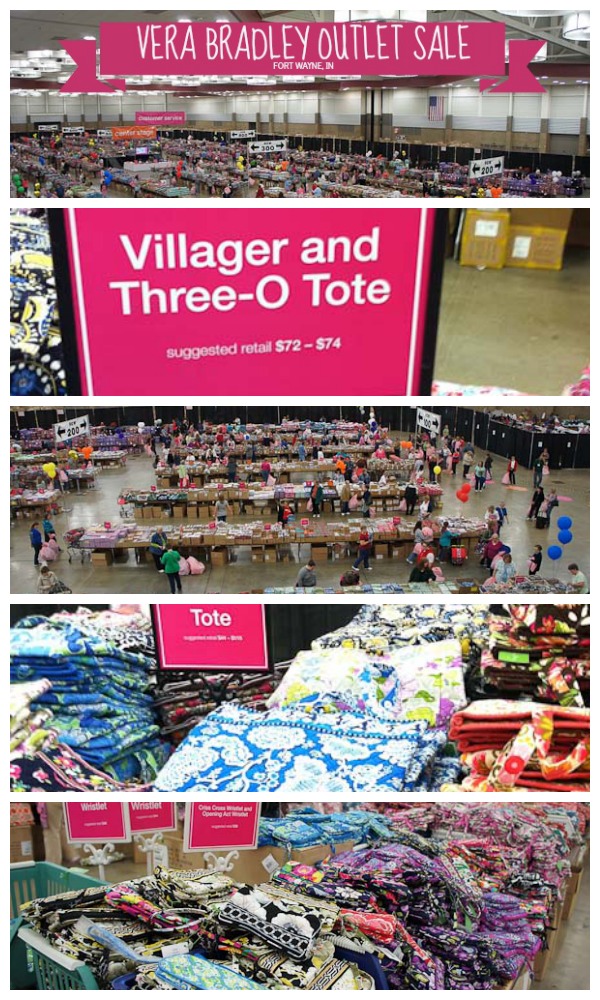 What Else Is There To Do In Fort Wayne?
Besides the sale, there is a lot more to see and do in the area. Here are a few things that are worth checking out while you are in the area.
Find Your Roots at the Genealogy Center
Enjoy an entire weekend of family fun! 
Discover Fort Wayne's Foodie Side (there are so many great places to eat!)
Swing over to Grabill, an Amish community (A stop at the Grabill Store is a must)
Finish your visit with a trip to DeBrand chocolate for some taste testing.