Sandusky, Ohio has had quite the renaissance over the past few years. I know, I know, who knew sleepy Sandusky would have such a turnaround but that is exactly what has happened. From down on its luck, businesses shutting down, jobs and people leaving town in droves to a vibrant, hip community that just continues to grow. Next year, Sandusky celebrates its Bicentennial and I spent a few days exploring the area to see exactly what was happening. Fortunately, Mazda let me borrow the Mazda6 Grand Touring so I could explore in style!
DRIVING THE MAZDA6 GRAND TOURING TO SANDUSKY
The Mazda6 Grand Touring was an incredibly comfortable ride. Fully adjustable seat in the front, plenty of leg room in the back and more than enough trunk space for luggage. This particular car had individual temperature controls, heated seats (YAY!), lane assist and a bevvy of other features. I was kind of bummed that Sandusky was such a short trip because I enjoyed driving the car so much.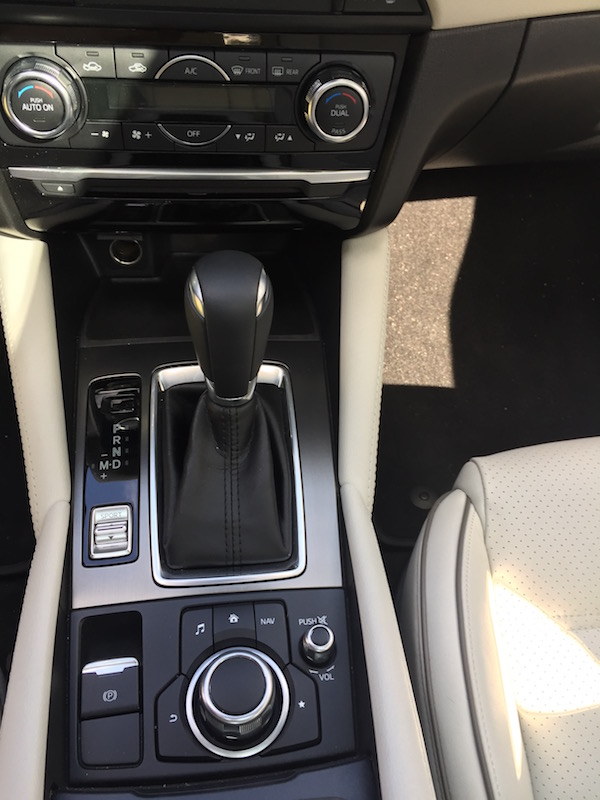 The controls were all within easy reach and once I synced my phone to the car's Bluetooth I listened to some of my favorite podcasts and chatted with a friend I hadn't spoken to in ages.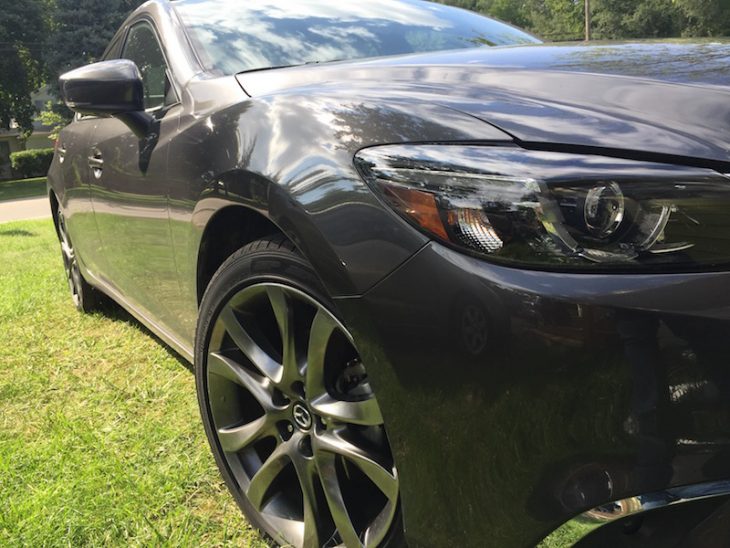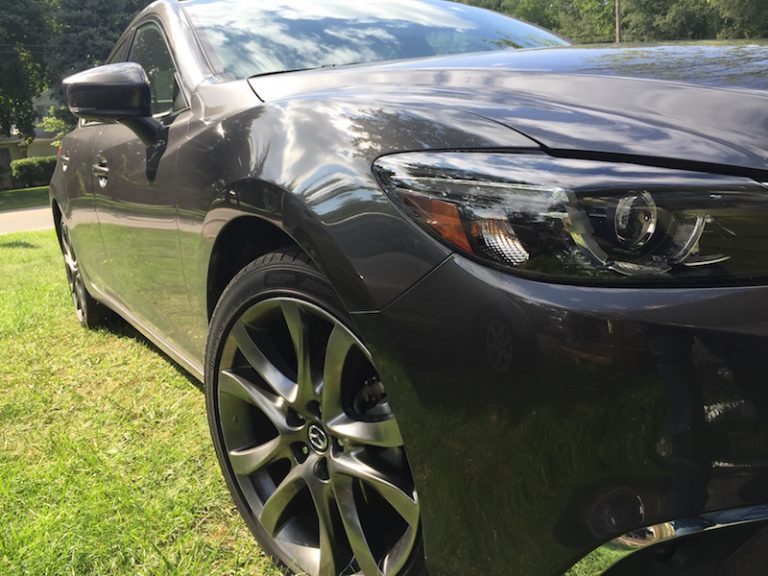 Once in Sandusky it was time to explore. I checked into the Holiday Inn Express (near the world-famous Cedar Point Amusement Park) and set off to town with friends.
HIGHLIGHTS OF SANDUSKY VISIT
We explored the Merry-Go-Round Museum that has a Merry-Go-Round inside the building that you can ride, fantastic! A visit to the brand new sports complex was a must. If you have kids in sports (baseball, soccer, lacrosse, etc) you are going to want to make sure they play at Sports Force. These are professional quality fields and there is plenty of entertainment options for the non-sport playing kids (putt putt golf, climbing/zipping, playground, etc).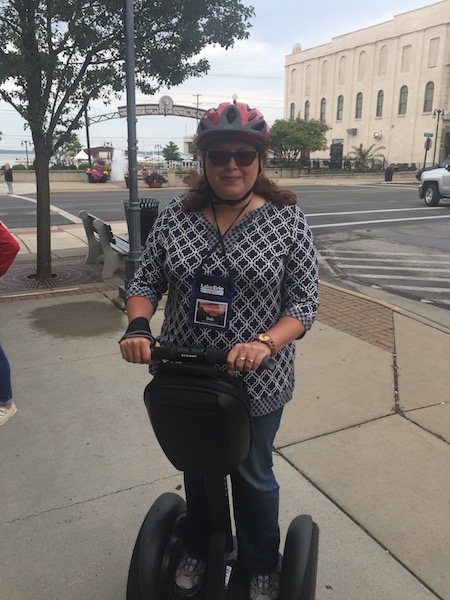 A Segway tour was a great way to see the downtown and lake front area. This was my first time on a Segway and I didn't fall off OR splash into the water (so grateful since I'm not very graceful).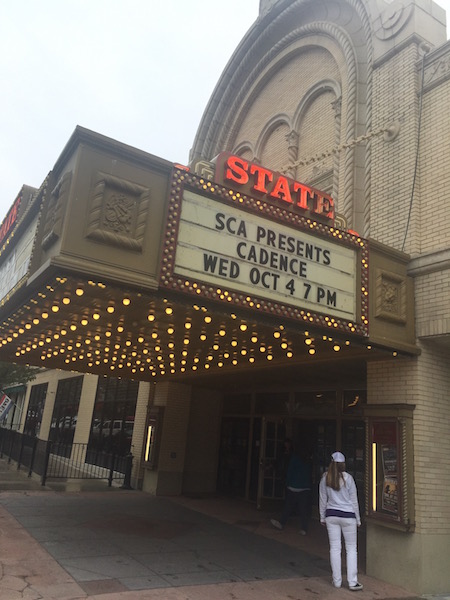 The downtown State Theater is getting a complete renovation and we were allowed in for a quick peek. New sound system, backdrop system, and much-needed repairs are just a few of the things happening at the theater. They have a lot of great upcoming acts that you aren't going to want to miss. Plus, it's reportedly haunted so my ghost hunting friends may want to take note of that and visit the theater. I've heard there is a lady in late 19th-century clothing that paces the upper part of the balcony when the symphony is practicing. I know where I'm sitting next time I visit.
A sunset cruise on the Sandusky Bay provided a beautiful sunset and lakeside views of Cedar Point. A 2 hour cruise on the bay is a great way to close out an evening and for the low price of $9.20 per person, you won't find a better entertainment deal in town.
Of course, we had to investigate what was behind the walls at Ghostly Manor. I'm not a fan of haunted houses but I was assured there were other activities on site. I found Glow In The Dark 3D putt-putt golf (how cool is that!), a roller rink, a haunted house, of course, and an escape room.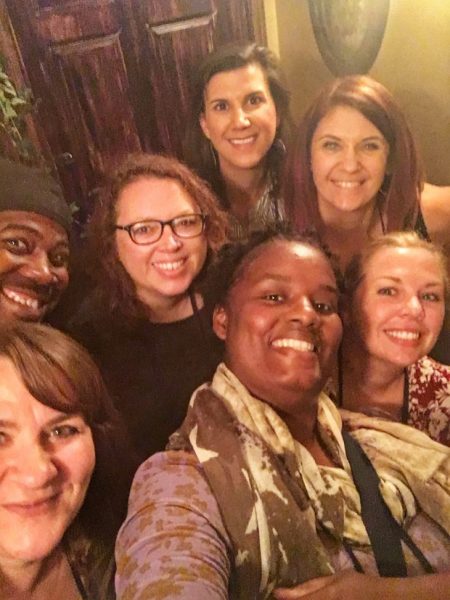 If you want to feel insecure about your intelligence level try an escape room. Good grief. If it wasn't for the help and clues of the escape room moderator I would still be trying to find my way out, but we had a lot of fun and a lot of laughs so totally worth it.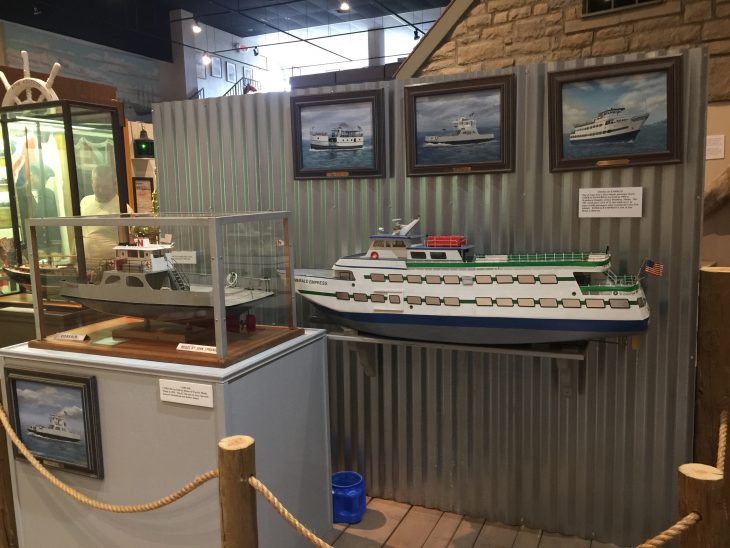 A quick visit to the Maritime Museum gave us an overview of Sandusky's history on the water. An interesting look at how the past made them what they are today.
Of course, no visit to a new city is complete without good eats and there were plenty of options. We dined at Small City Taphouse, J.Bistro, Osteria Gusto at Firelands Winery, and Dockside Cafe. We also took a much-needed coffee break at Boom Town Coffee. We did not have a bad meal in town.
I know many people would think that a small midwestern town wouldn't be able to offer up any culinary delights but Sandusky restaurants know how to prepare and serve amazing food. You will not leave this town hungry or disappointed.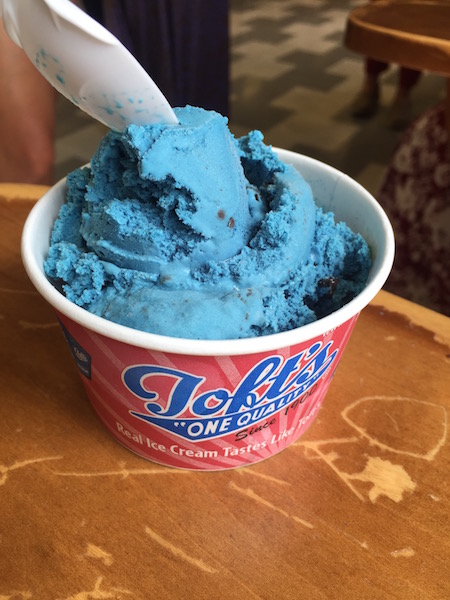 No visit to Sandusky is complete without a stop at Toft's Dairy for some tasty ice cream. Try the Lake Erie Cookie Island Monster but be prepared to have a blue tongue and lips.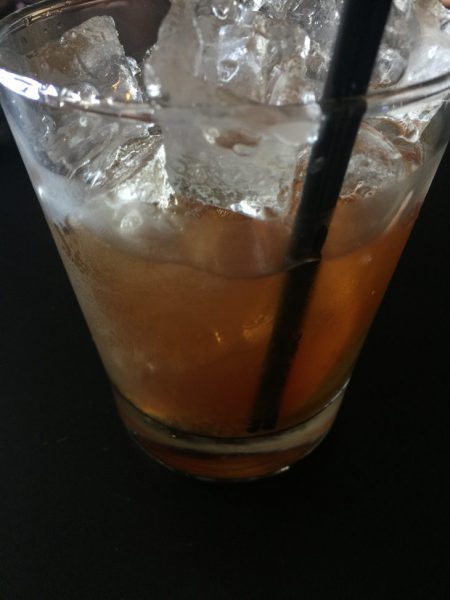 More importantly, we had some great cocktails at Moseley's Public House (inside the Kilbourne Hotel, be sure to take the elevator to roof top bar) and The Volstead Speakeasy (hands down, my favorite bar in the Midwest with the absolute best Whiskey Sour). If you prefer beer stop over to Small City Taphouse where they have a crazy amount of beers on tap. Wine lovers should head over to Firelands Winery to try the Raspberry Reisling Champagne.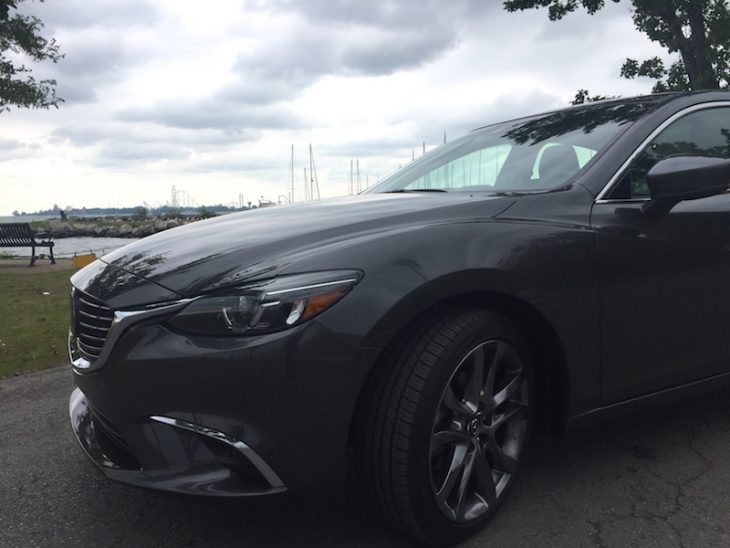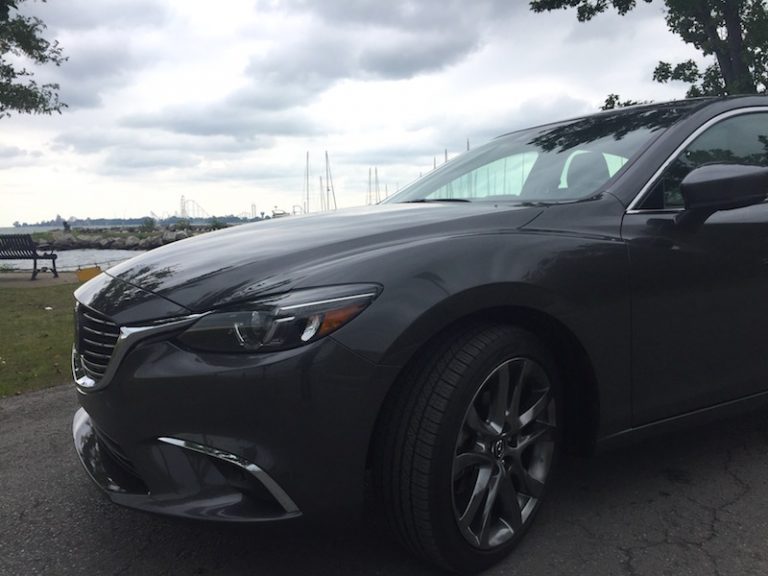 Sadly, my time in Sandusky was much too short and before I knew it I was saying goodbye to my friends and climbing back into the Mazda6 Grand Touring for the trip back to Michigan.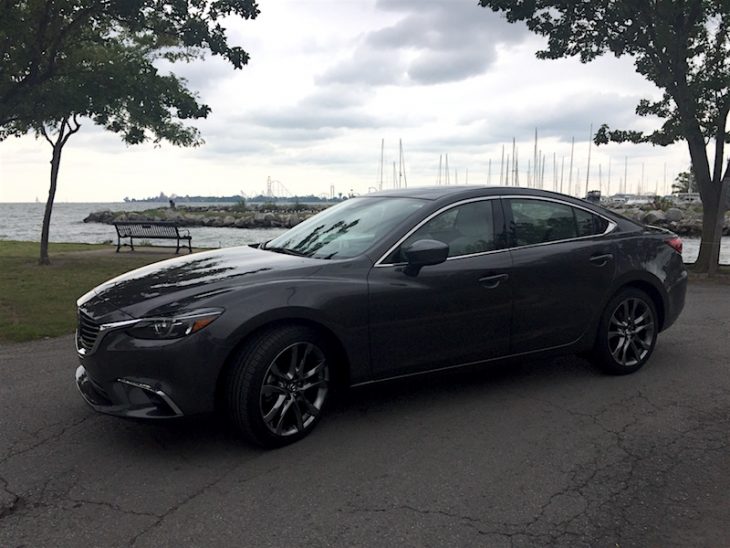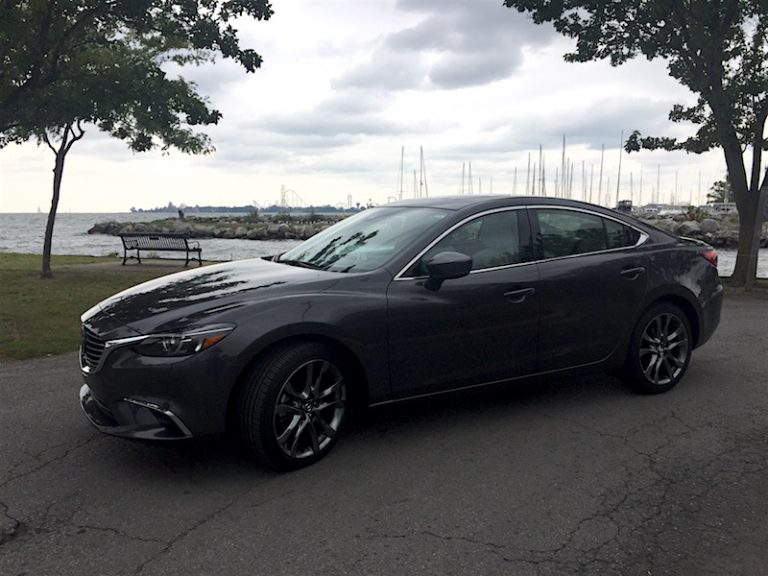 A big thank you to Mazda for letting me take their Mazda6 Grand Touring out for a spin and to Sandusky for the warm welcome and sharing all the exciting things happening in their town.
***PIN THIS VACATION IDEA TO PINTEREST***