BabyLand General Hospital® in Cleveland, GA is one of those things you have to see to believe.
Honestly, most of it defies description, but if you love Appalachian Art OR you're a fan of Cabbage Patch dolls this is the place for you.
A Very Brief Cabbage Patch History
BabyLand is free to visit and when you enter the "waiting room" be sure to take your time exploring the displays of Cabbage Patch dolls that showcase the history.
Afterwards, walk through the nursery to see the hand-stitched works of art up close, feel free to pick them up and hold them and appreciate the craftsmanship involved.
Did you know Cabbage Patch dolls were started as an art form?
In the beginning each doll was hand stitched by Xavier Roberts using "needle molding" a German technique for fabric sculpture from the early 1800.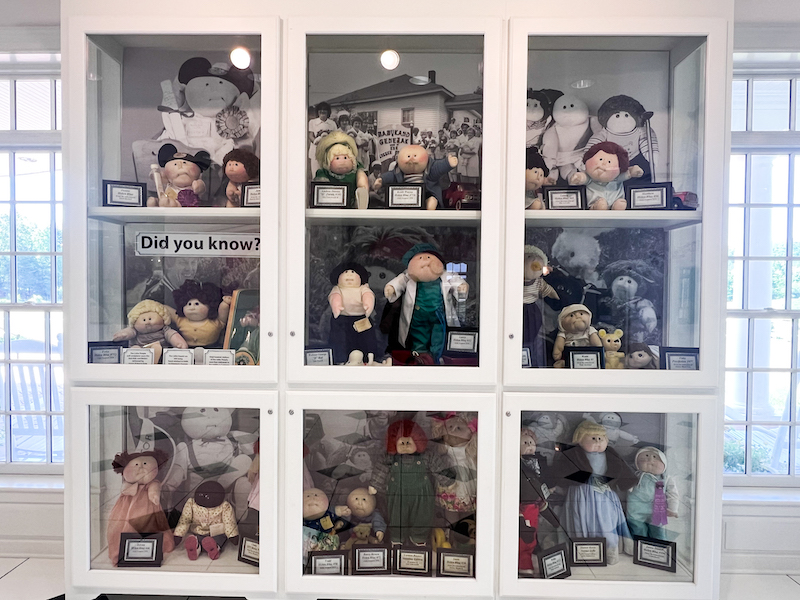 The very first doll, Dexter, won a first-place ribbon for sculpture at the Osceola Art Show in 1978.
Xavier then began delivering his hand made Little People Originals and exhibiting them at arts and crafts shows in the southeast with an "adoption fee" of $40.
By the early 1980's the popularity of Cabbage Patch dolls had exploded and the demand far outpaced supply.
Eventually, the boom simmered down, but the dolls popularity remained.
Forty years later and the Cabbage Patch brand is still strong.
A Visit BabyLand General Hospital
Today, those that love Cabbage Patch and/or sculpture art can visit BabyLand General Hospital.
The highlight for some might be to see Mother Cabbage give birth, for others it might be appreciating the thousands of dolls on display and available for adoption.
BabyLand offers up both soft sculpted, hand-stitched dolls and the more common vinyl dolls, but there are also exclusive dolls only available on-site.
The hospital offers all the dolls, clothes, and accessories that you could ever want.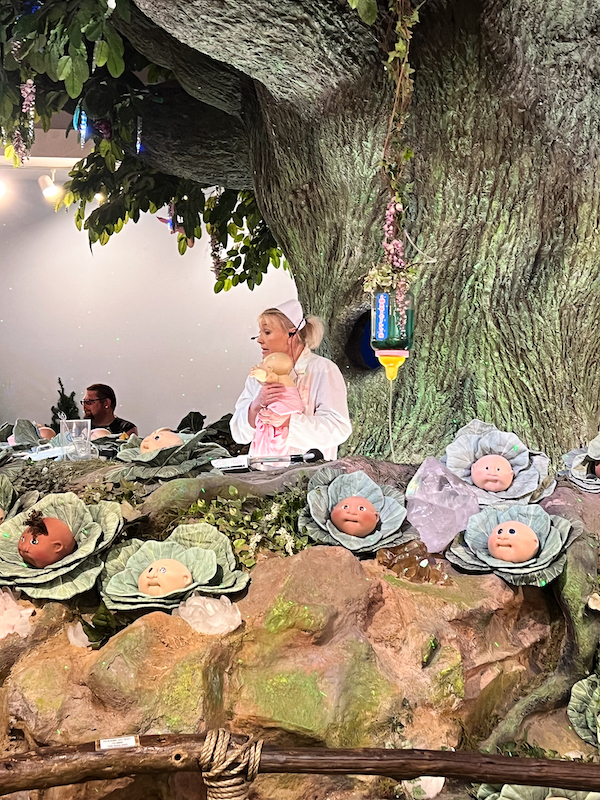 About Mother Cabbage
Mother Cabbage is always on display beneath the branches of the Magic Crystal Tree.
Pollinated by fanciful Bunnybees®, the magical Cabbage Patch is tended by Licensed Patch Doctors and Nurses.
BabyLand General Hospital is the only place in the world where you can witness the birth of a hand-sculpted Cabbage Patch Kid.
Yes, the babies "born" by Mother Cabbage during your visit are available for adoption and you can even pick the name.
Just check in with one of the "nurses" when you arrive.
Cost of Adoption
Soft-sculpted hand-stitched dolls start at $260, vinyl face dolls start as low as $16.99 and go up to $89.99+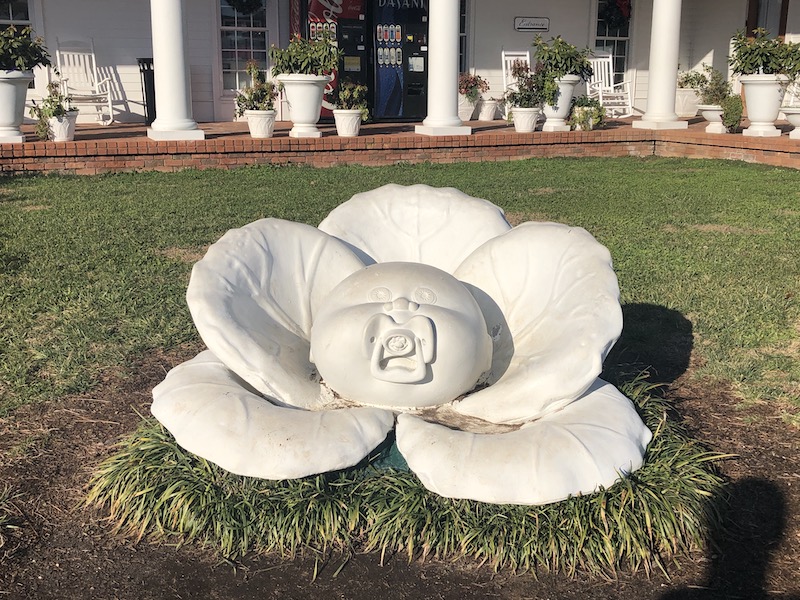 Don't Miss
The Cabbage Patch sculptures that are along the walkway and of course watching Mother Cabbage give birth to a new Cabbage Patch doll.
What I Love
Free to visit and the perfect rainy-day activity for families.
My Con
None
Best Tip
Do not miss Mother Cabbage giving birth to a Cabbage Patch doll. It's seriously something you have to witness for yourself.
Visiting Hours
Monday – Saturday 9 a.m. to 5 p.m.
Sunday, 10 a.m. to 5 p.m.
Closed Major Holidays.
If in doubt, call in advance to confirm hours.
Pin To Pinterest