It's the only Borden's Ice Cream Shop in the world and you'll find it in Lafayette, LA.
Like you didn't already have enough reasons to visit!
The shop, located at the corner of Jefferson and Johnston Streets, and directly across from the Blue Moon Saloon is a throwback to ice cream shops of the past.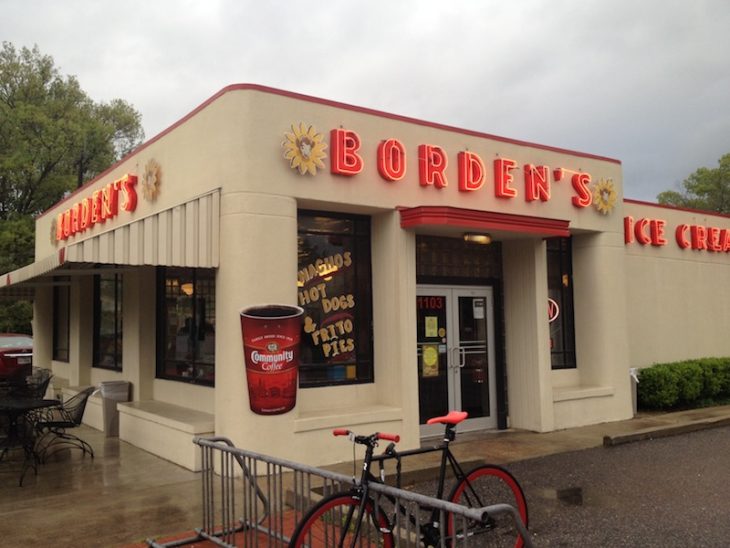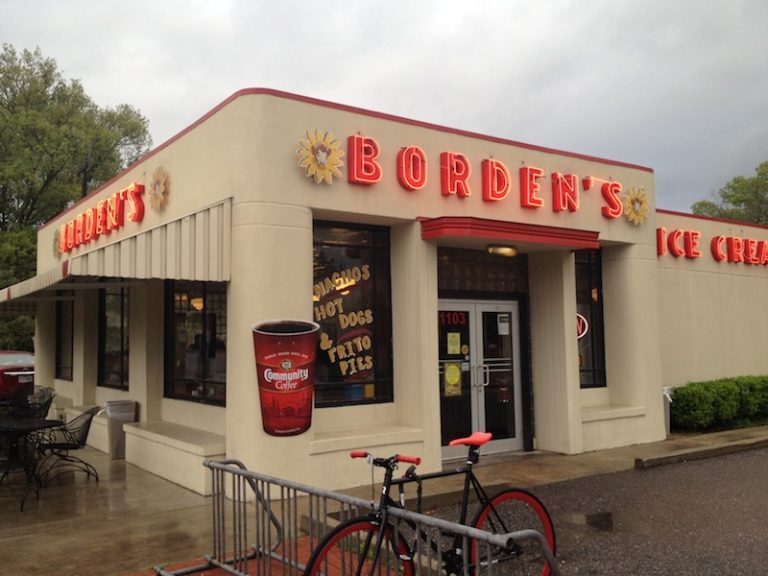 Selections include hand-dipped ice cream, sundaes, malts, sherbet flips, ice cream sodas and more.
Many of the treats are crafted the traditional Borden way….the old fashioned way. In addition to the ice cream option, Borden's offers a few savory selections as well (hot dogs, nachos, Frito pie, etc).
Seriously, for ice cream lovers this is the place to visit. It's such an iconic stop on your visit to Lafayette, LA. The outside of the building is perfect for all those IG feeds out there in need of more great images.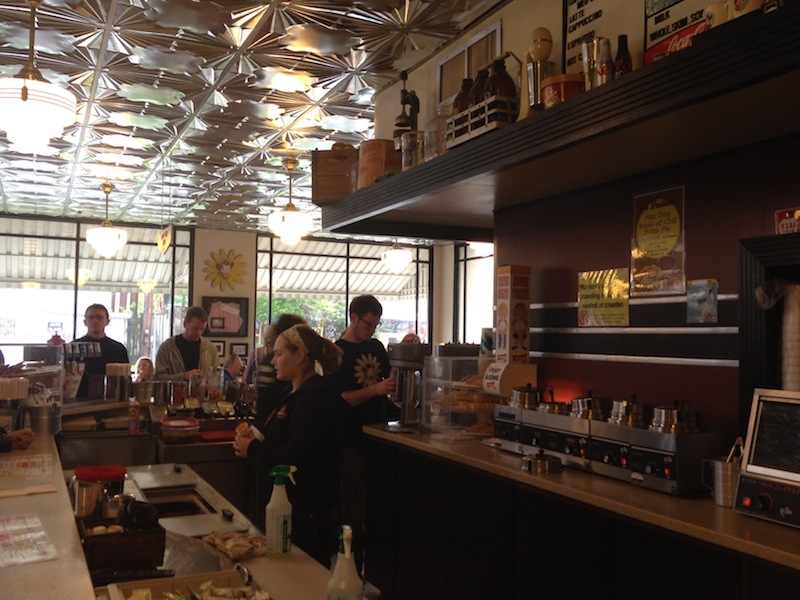 The inside, with its retro vibe, offers up even more fab photo ops.
When you visit, place your order at the counter, pull up a chair at one of the tables or at the ice cream bar and enjoy a little sweet treat in a nostalgic setting; the one and only Borden Ice Cream shop in the entire freaking world!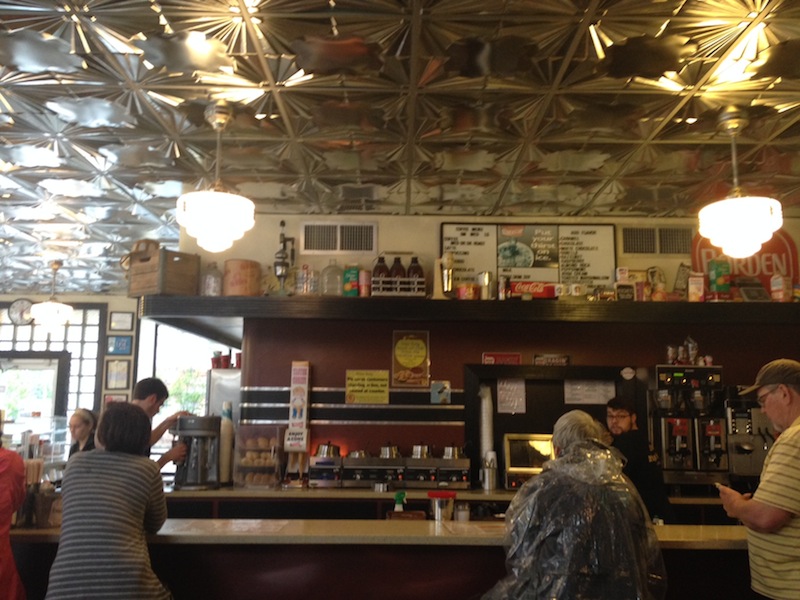 I stopped by on a chilly, rainy afternoon so the only real choice, for me, was a cup of coffee with a big ole scoop of vanilla ice cream in it.It was a nice way to warm up while enjoying delicious Borden's ice cream.
By the way, if you've never had a scoop of ice cream in your coffee I highly recommend it. It's like coffee with creamer on steroids 🙂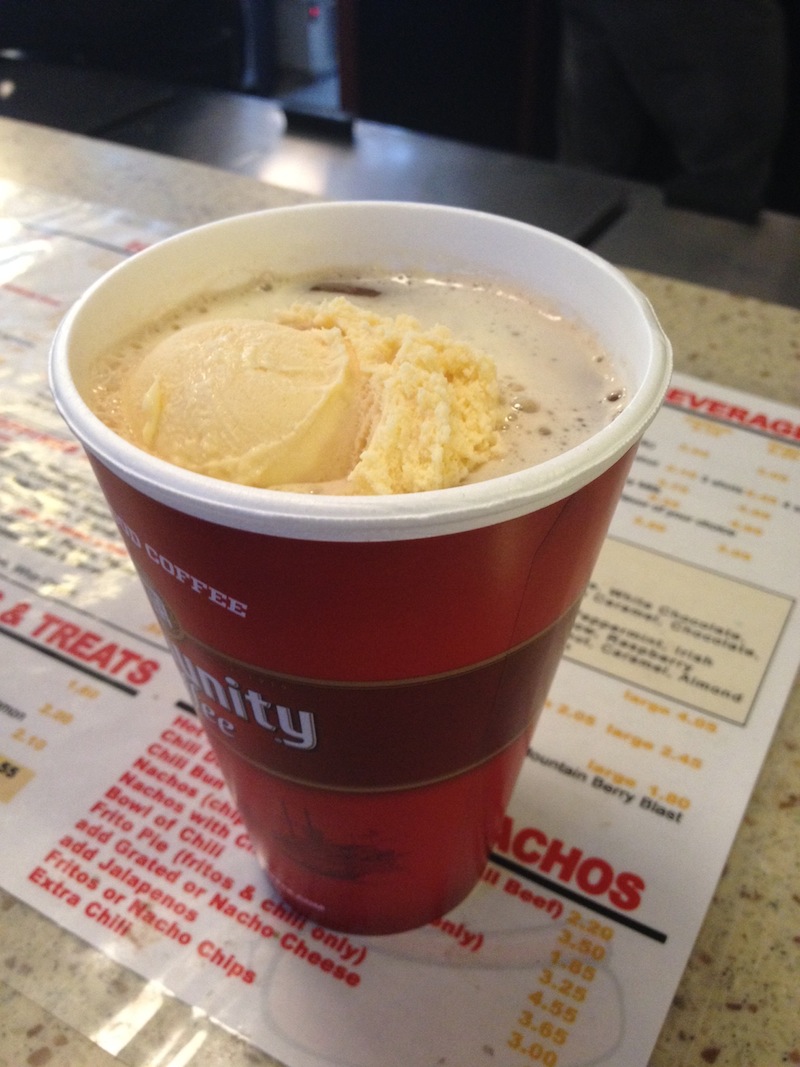 When you visit Lafayette be sure to take the time to visit Borden's Ice Cream Shoppe.
It's a fun and unique experience that you can't have anywhere else!
Where You'll Find Borden's Ice Cream Shoppe:
1103 Jefferson St, Lafayette, LA 70501
Monday-Thursday 11a-9p
Friday 11a-10p
Sat 10a-10p
Sun 10a-9p
Pin Borden's Ice Cream Shoppe to Pinterest