When Tenth Street hats first reached out to me to review a hat I was a bit hesitant. I've never really worn summer hats. I always felt weird wearing them, especially ball caps.
However, after looking at the Tenth Street options I really wanted to be that person. You know, the one that can wear a hat and look good doing it.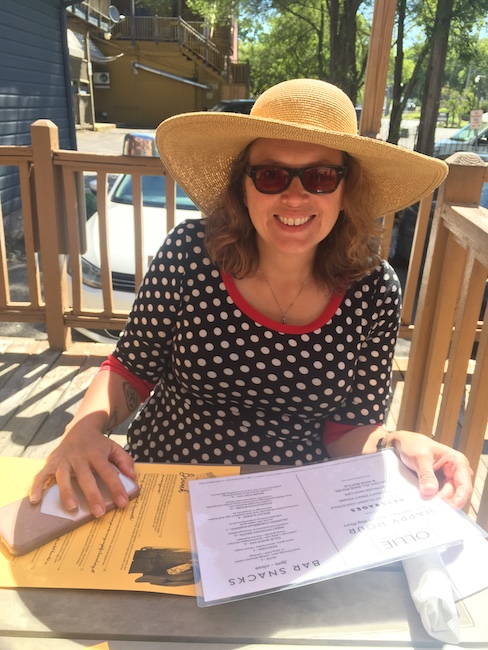 Tenth Street has crushable travel hats that I just had to try. I pack light so having a hat I could cram into my travel bag and pull it out and it still looks good was right up my ally. I decided on the New Port hat in natural.
The hat arrived in a large box and is well packaged. I share the unboxing and crushing it in a travel bag here:

Shortly after it arrived I gave it a crushability test by cramming in my weekend getaway bag. I left it in there for 2 days. When I was ready to wear the hat and took it out of my bag it looked exactly the same as when I unboxed it.
7 Reasons You'll Love the Tenth Street Crushable Travel Hat
1. It's lightweight
2. It packs incredibly well. the "crushable" title isn't a gimmick, it really does work.
3. Comes in a variety of colors
4. Is affordable
5. Looks great on
6. Provides great sun protection, has UPF50 and a 5″ brim
7. Comes with hat tape to ensure a great fit for your head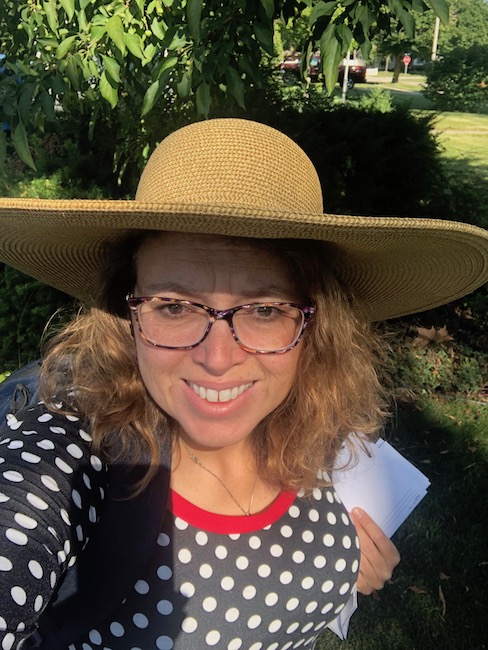 WIN! You really can crush the crushable travel hat.
Plus, I've decided I really am a hat person. I just wasn't wearing the right hats.
The wide-brimmed sun hats look really good on me. Plus, the Tenth Street sun hats have UPF50 and offers sun protection and travel efficiency.
The inside has a sweatband so you don't feel miserable on the hot and humid summer days.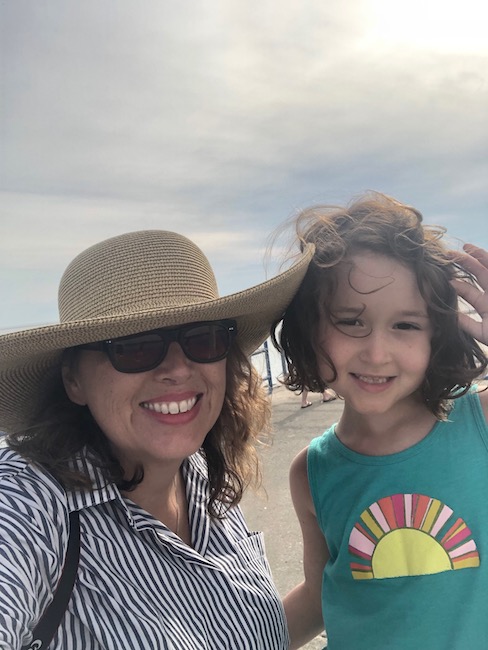 I really can't say enough about how much I enjoy wearing this New Port sunhat from Tenth Street. It looks great, has an incredible price point ($45), and can be crammed and jammed in my suitcase! I. LOVE. IT.
If you've been on the hunt for a good crushable travel hat I highly recommend this one from Tenth Street.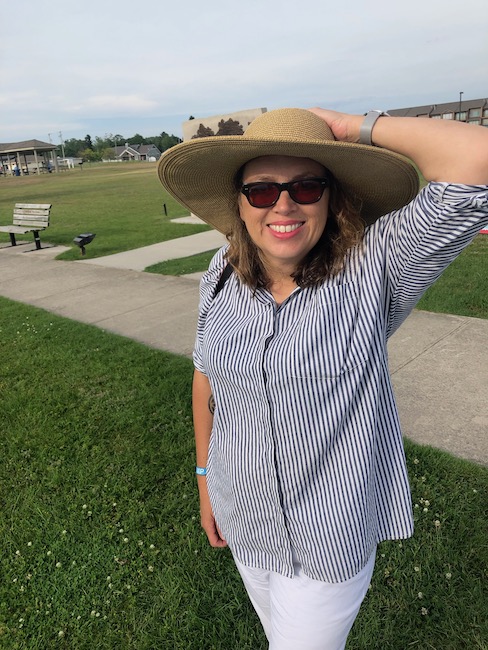 By the way, if traveling with a young child gives them the opportunity to take photos of you. I had my 7yo niece stand on a dock that was higher than I was and asked her to take some photos of me.
THIS is what she created. The child is natural. So no more mom excuses about not being in photos. Ask the kids to take one…you might just be surprised!
Find more travel tips and travel clothes here:
See how I pack a backpack for a 2-week trip here
Travel clothes that make a curvy girl look great
Tips on how to pack like a travel blogger
Wondering where to wear your new travel hat? Check out these great destinations!
Chetola Resort, North Carolina
Old Town Bay St. Louis, Mississippi
Pin Best Packable Sunhat to Pinterest