Ocala, Florida may not be your typical coastal tourist area but this amazing place offers a lot of exciting attractions that will surely keep you coming back for more fun in the sunshine state.
It's great for horse lovers, nature lovers, adventure lovers, and all things beautiful. You're going to want to discover Ocala and all its natural wonders!
We're making booking accommodations at our favorite destinations so easy by using the map below: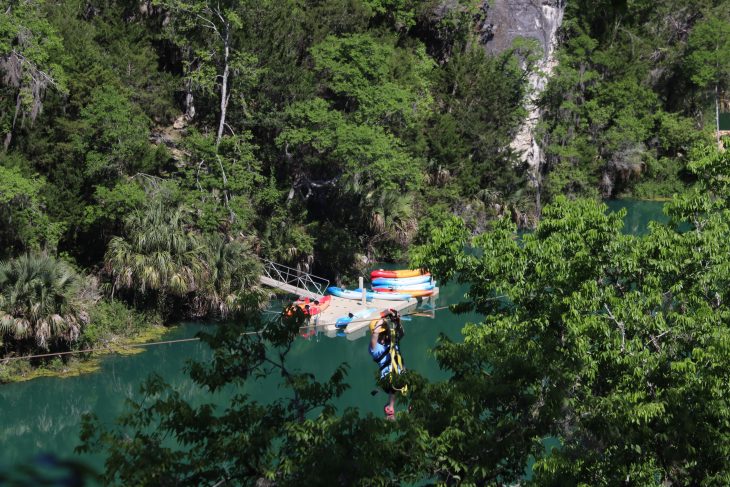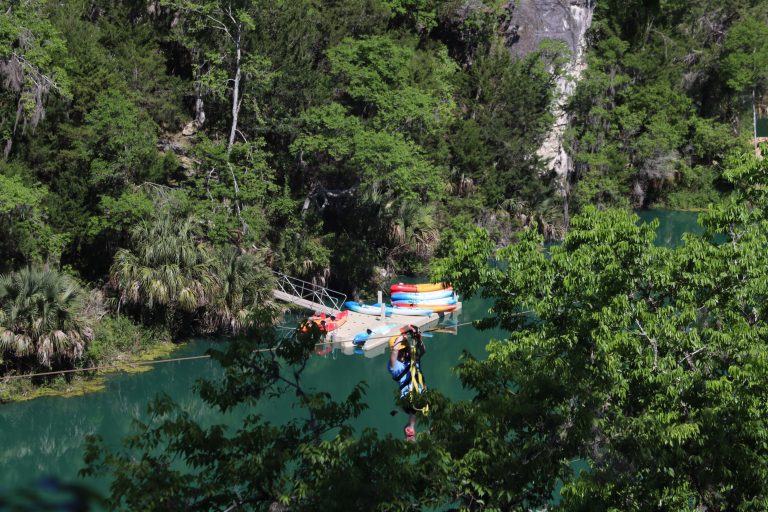 Zip The Canyons OR Take A Wagon Ride
Any time I think of Florida I see a whole lot of flat land in my mind, but Ocala actually has a number of hills and, shockingly, canyons! Yes, canyons.
Created from the rock quarry that once existed here these canyons are now part of The Canyons attraction.
Choose to zip across a lake and through the treetops or, be like me, and take an easy-going, no adrenaline or heights required, Mine and Wine wagon tour to explore part of the 100 acres.
During the tour you'll check out some really cool caves and learn about the area.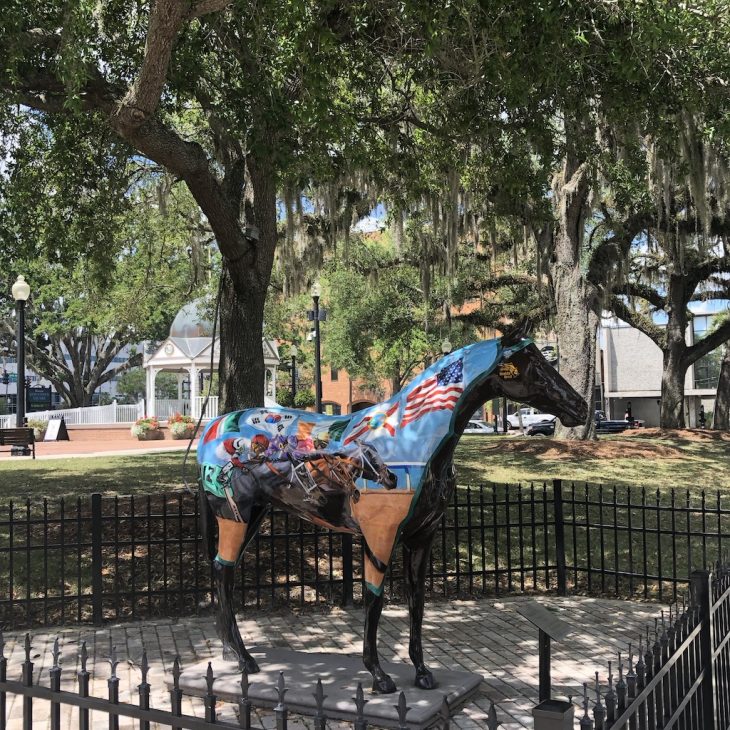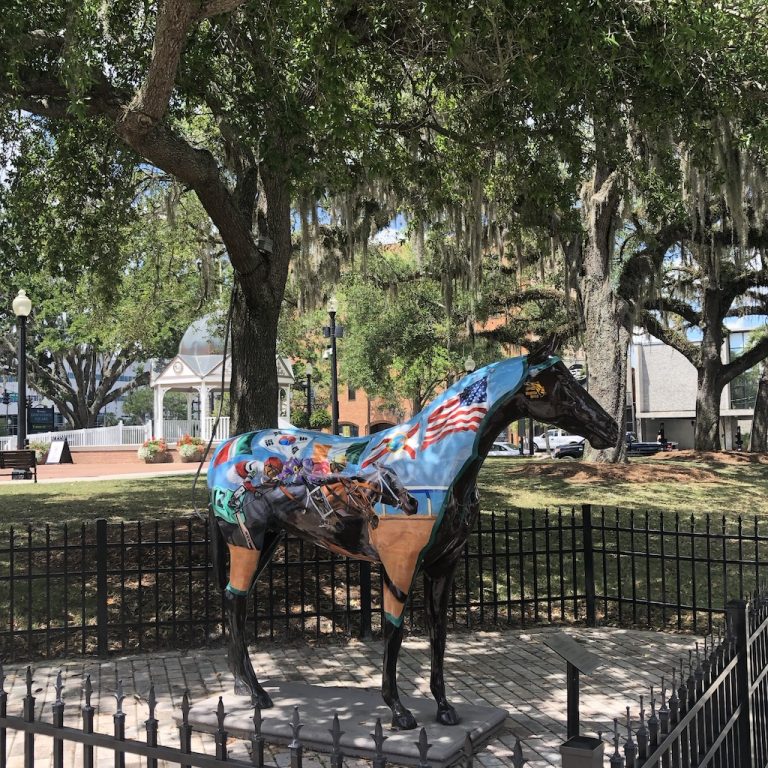 Horse Capital of the World
If you love horses, you will love Ocala/Marion County. Many Kentucky Derby Winners have ties to the county and has influenced the selection of the county as Horse Capital of the World in 2007.
There are also various horse competitions and events, horseback riding trails, and many horse farms in the area.
Visit the county and enjoy your time with these majestic animals.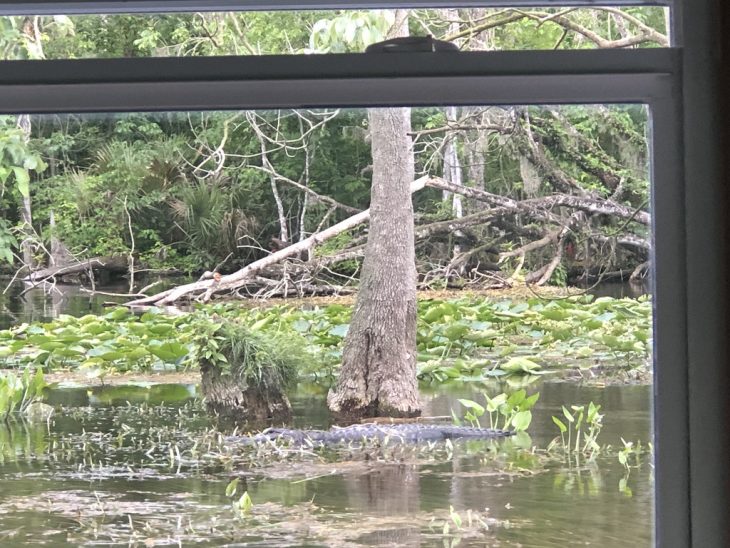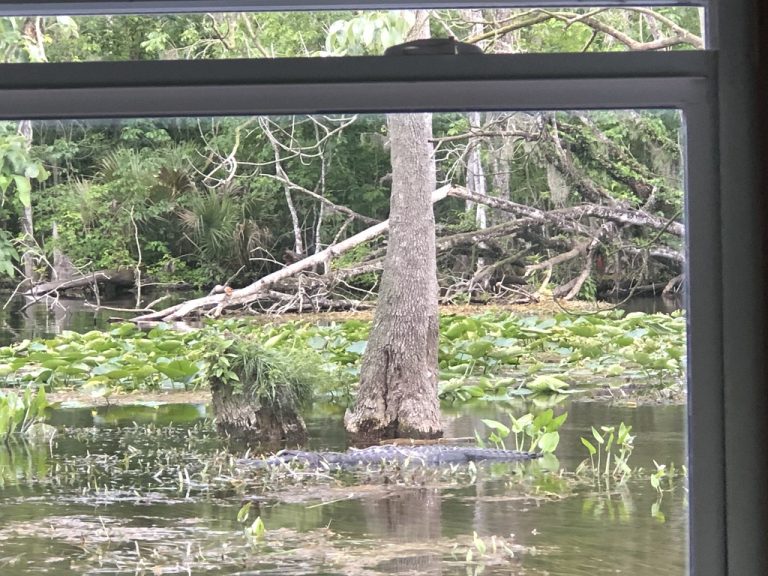 Glass-Bottom Boat Rides
An enjoyable glass-bottom boat ride takes you on a relaxing tour of Silver Springs State Park.
You can catch glimpses of wildlife including birds in the trees and alligators in the water. If you're really lucky you might even see one of the Macaque monkeys that call this part of Florida home.
Glass-bottom means you not only have a view of what's going on in the waters that lay beneath.
Watch the fish and turtle underneath the river, see the statues that were placed there for a Hollywood movie back in the day. The boat tours run 365 days a year, every 30 minutes, beginning at 10 am and ending at 6 pm.
You can opt for the 30-minute boat ride which costs $10-$11 or the 90-minute informative boat ride for $20-$25.
The longer boat tour only happens Friday, Saturday and Sunday, three times a day: 11 am, 1 pm, and 3pm.
The boat captain will serve as a tour guide and historical teacher during your tour. Be sure to have some spare dollars to tip your guide once the tour is over.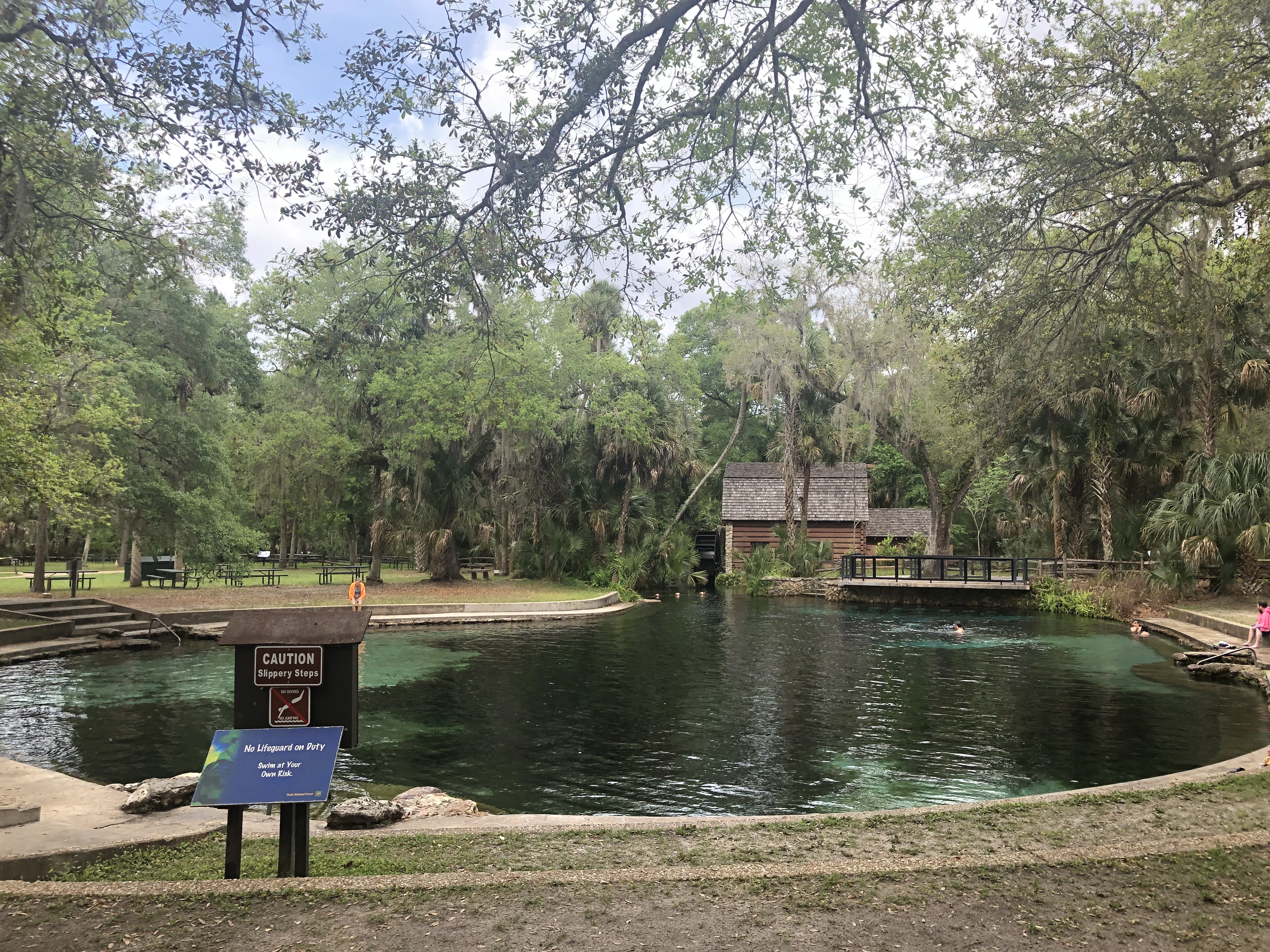 Marion County Springs – Kayak, Snorkel, and Scuba, oh my
Aside from Silver Springs, there are other natural springs in Marion County that offer lots of exciting activities for the many adventurers that come to visit.
At Rainbow Springs State Park you can snorkel, swim, and have a picnic. Rainbow River is popular during the summer for floating on tubes.
Paradise Springs is a great spot to perfect your scuba diving skills. Spot some sand dollar fossils and go to the stream underground.
Go camping and canoeing at Juniper Springs. Check out Juniper Spring Millhouse built around the 1930s. Swim and look for shells and stone tools left by Native Americans around the area.
Alexander Springs offers another great swimming spot, pictured above.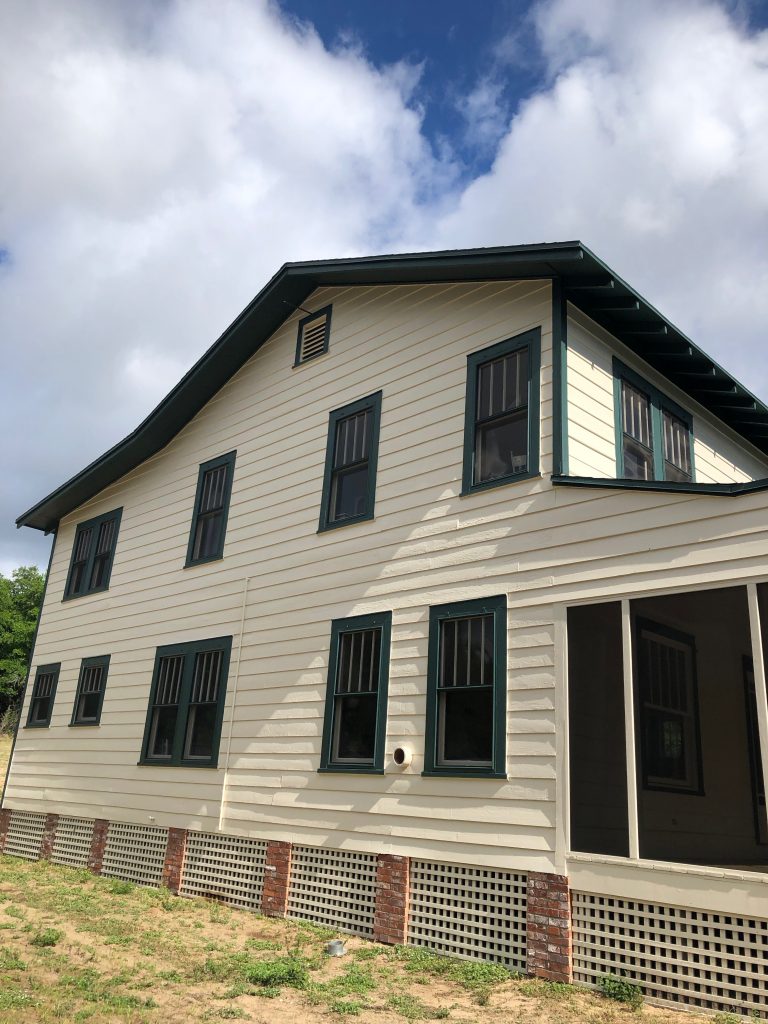 Ma Barker House
Do you know the location popular for the place with the longest gun battle with the FBI?
It's the Ma Barker house in the middle of Florida. When you think about it this was actually a great spot to hide.
At the time it would have been located far from civilization, surrounded by dense forest growth. Pretty smart until you get found and then, as you'll read, things can get ugly.
The three-bedroom, two-bathroom house actually belonged to Carson Bradford but was rented out to a certain Mrs. Blackburn who turned out to be Ma Barker, the gangster.
She and her son Fred, also a gangster, stayed in this 2100-square-foot home, or more accurately, "hid" in this home for about two months until that historical day of the shootout where the mother and son died in 1934.
The FBI, thinking the house was full of all the Barker gang members, surrounded the house and a shoot out began that lasted around four hours.
As the noise of gunfire faded the FBI entered the home and found Ma Baker and her son dead in an upstairs bedroom.
To this day you can see the bullet holes in the walls and some furniture. Some believe that the spirits of Ma and her son still haunt the home today.
The house used to be on a different location in Ocklahawa and was moved across Lake Weir to its current location in Carney Island Recreation and Conservation Area.
It was preserved and opened to the public for its historical value.
It is open for tours during special events or on request.
Ocala Florida is a fabulous trip and is just a short jaunt from Orlando. I highly recommend adding a side trip here before or after you visit the mouse to explore Florida's other side.
More Posts To Help Plan Your Trip To Florida
How To Have A Weird & Wild RV Adventure Through Florida
Explore Crystal River's Great Outdoors
10 Adventures in Gulf Country Florida
Harry Potter Fun at Universal Studios Orlando
How To Pack for a 2-week Vacation (includes step by step videos)
My Must Have Travel Resources
eBags TLS Mother Lode Weekender Junior 19″ Carry-On Travel Backpack – Fits Up to 17.5″ Laptop
MyCharge Solar PowerFold – perfect for charging your phone when your hiking, kayaking, etc.
myCharge Adventure PowerLumens – my go-to charger + light perfect for camping!
Pin Visit Ocala Florida to Pinterest