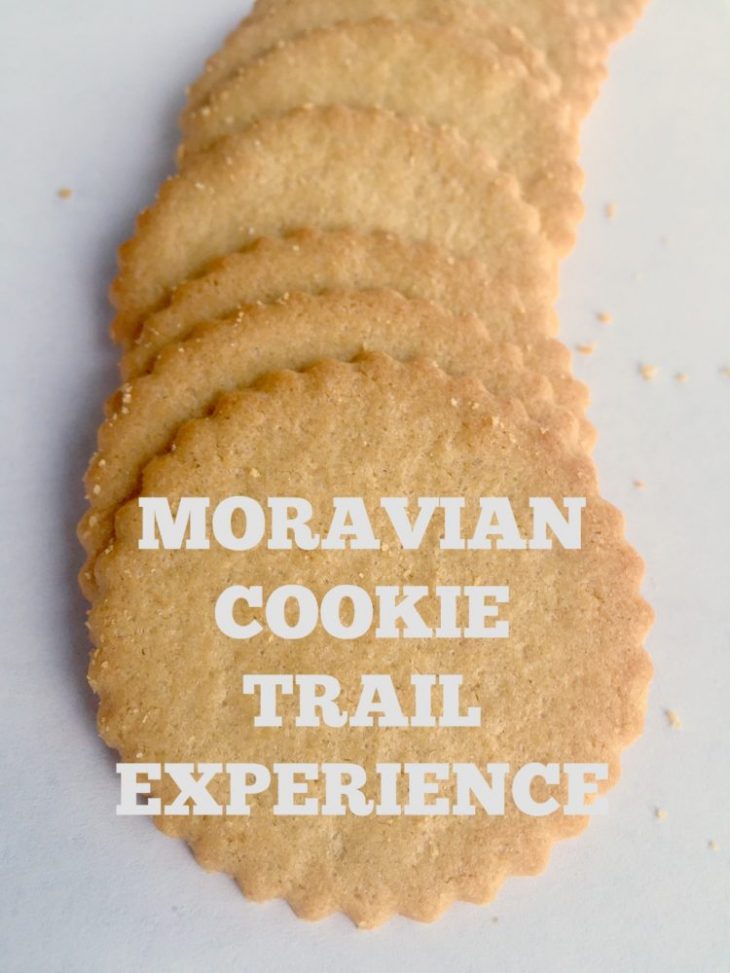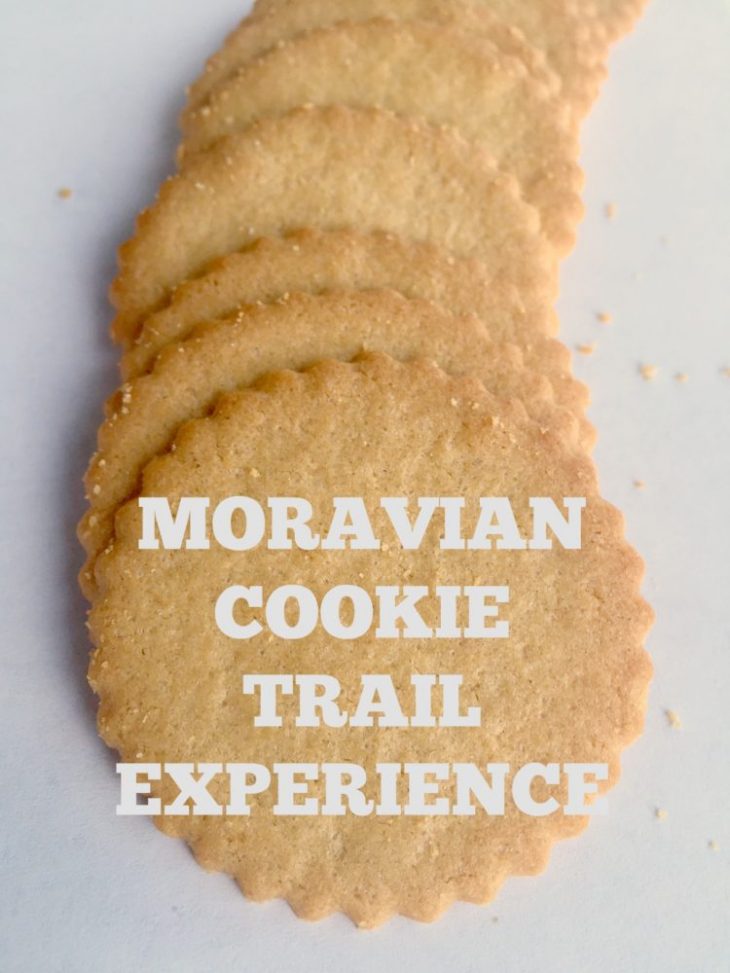 There are so many great reasons to visit North Carolina. Sandy beaches, gorgeous mountains, Krispy Kreme donuts, NASCAR and moonshine, to name a few. However, did you know they also have a rich culinary history with many "trails" to showcase the goodness?  One of my favorites, the Moravian Cookie Trail, is located in Winston-Salem.
The Moravians settled in this part of North Carolina more than 250 years ago when they left, what is now known, as Eastern Europe. Fortunately for us they brought their rich cultural and food heritage with them.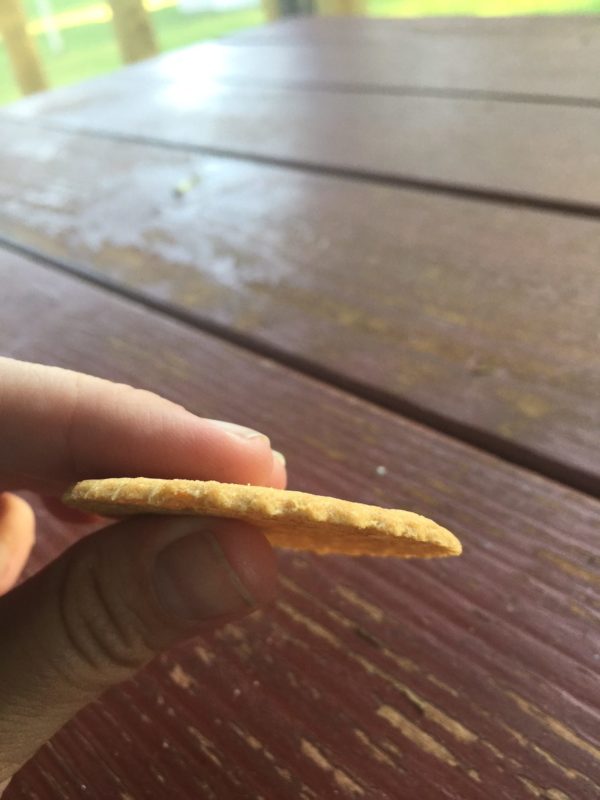 Moravian cookies are wafer thin, packed with flavor and have become quite popular. The local bakeries roll out and sell more than a million pounds each and every year. I'm pretty sure this could be the thinnest cookie on the market, yet the amount of flavor in each bite is fantastically impressive.
There are four bakeries along the Moravian Cookie Trail for you to taste and buy these delightful treats.
MORAVIAN COOKIE TRAIL
Winkler Bakery In Old Salem
More than 200 years old the Winkler Bakery features the original wood-fired dome oven that has been baking up treats since 1800. Living history interpreters welcome visitors, offer samples (YAY!), and explain baking techniques. Since the popularity of the Moravian Cookies has exploded they've had to move baking operations to a larger kitchen down the road, but all the cookies and other baked goods are available at the location in Old Salem.
www.oldsalem.org/winkler-bakery.html
Dewey's Bakery
Baking cookies since 1930, Dewey's is a popular locals bakery. Throughout the year you can find an array of confections and cookies, including Moravian cookies.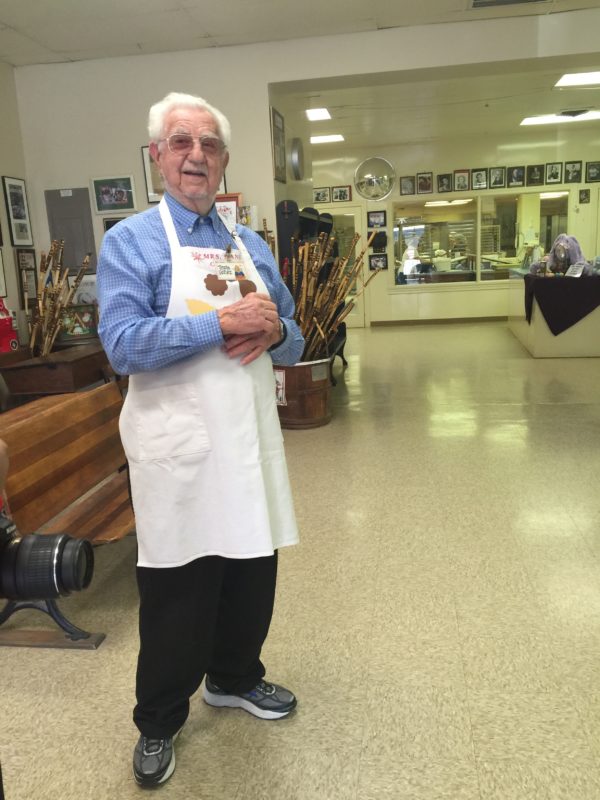 Mrs. Hanes' Moravian Cookies
At Mrs. Hanes, located a short drive from Winston-Salem. visitors can take a tour of the cookie factory. As you walk the hall and peek through windows you'll get a sense of all the work and effort it takes to create these traditional cookies. If you're lucky the founder of Mrs. Hanes' will be there to guide your tour. Each year more than 110,000 pounds of dough is hand rolled, hand cut and hand package. Love and care goes into each cookie and it shows. This family owned business was started by a husband and wife team, today, their daughter and son work to keep the tradition alive.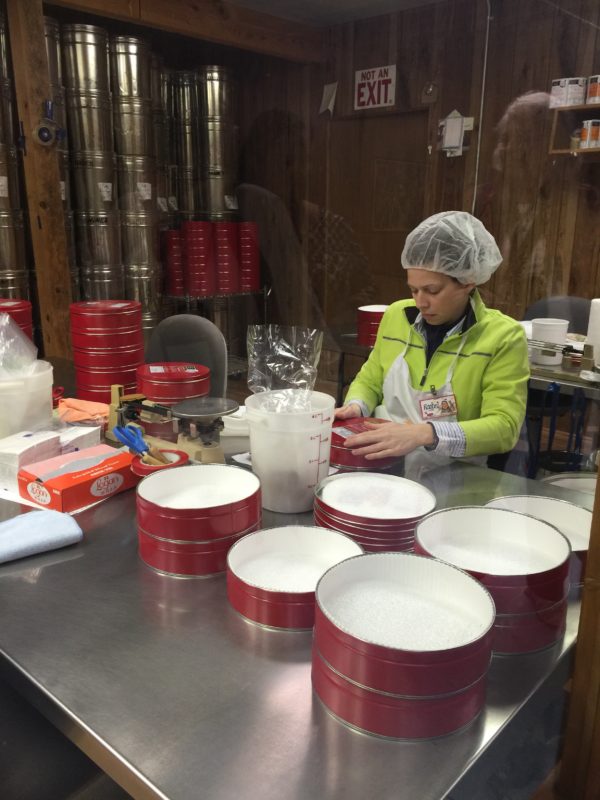 Salem Kitchen
If you don't have time to make the drive to Mrs. Hanes you can still delight your tastebuds with her cookies when you visit the Salem Kitchen. Only carrying Mrs. Hanes' Moravian Cookies it's a great place to stop and pack a picnic before heading out to a park.
If you are looking for more creative ways to enjoy Moravian Cookies be sure to check out www.salembaking.com/recipes/
disclaimer: I was a guest of Winston Salem during my cookie trail experience.