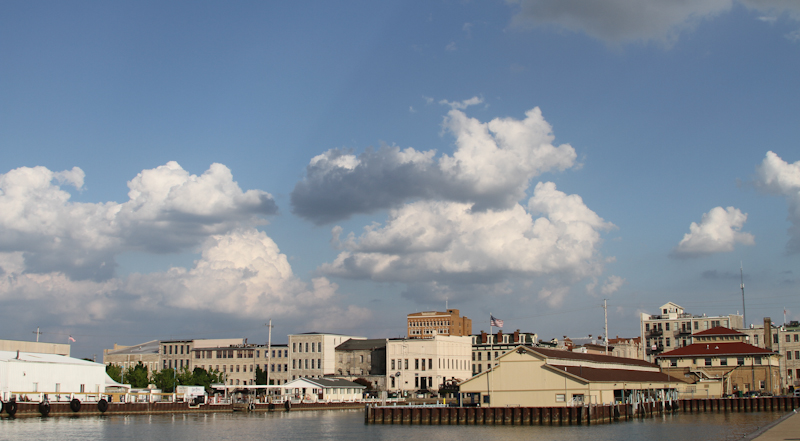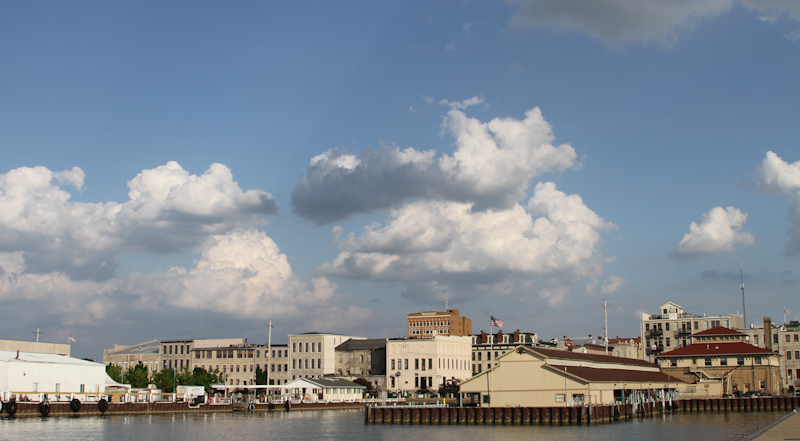 Note: My visit was compliments of Lake Erie Shores & Islands. All thoughts and opinions are my own.
Beautiful blue water, fun-filled attractions, delicious food, and hidden gems are what brings me back to Lake Erie Shores & Islands again and again.
Located in the northwestern part of Ohio this region is mostly known for Cedar Point Amusement park, Put-In-Bay, and Kellys Islands but, there is so much more to see and do while visiting the Lake Erie Shores and Islands.
There's a reason they use the hashtag #LakeErieLove. Months after your visit you'll be wishing for more summer days along the shores of Lake Erie.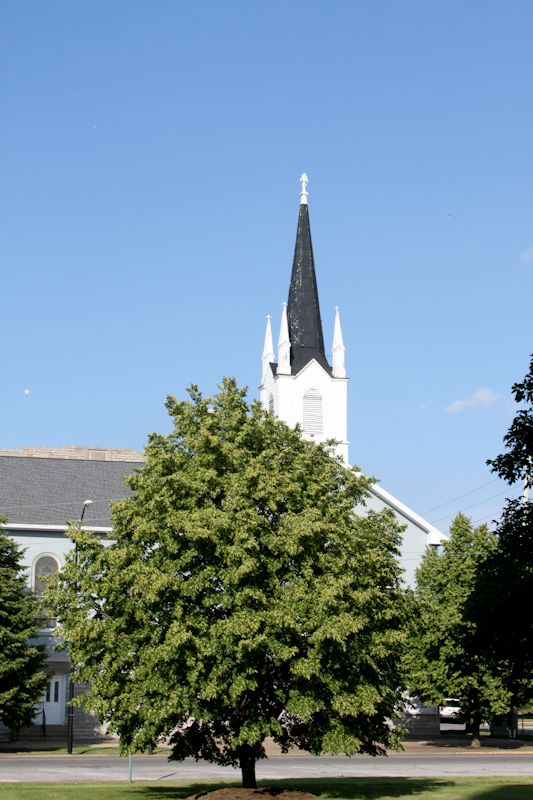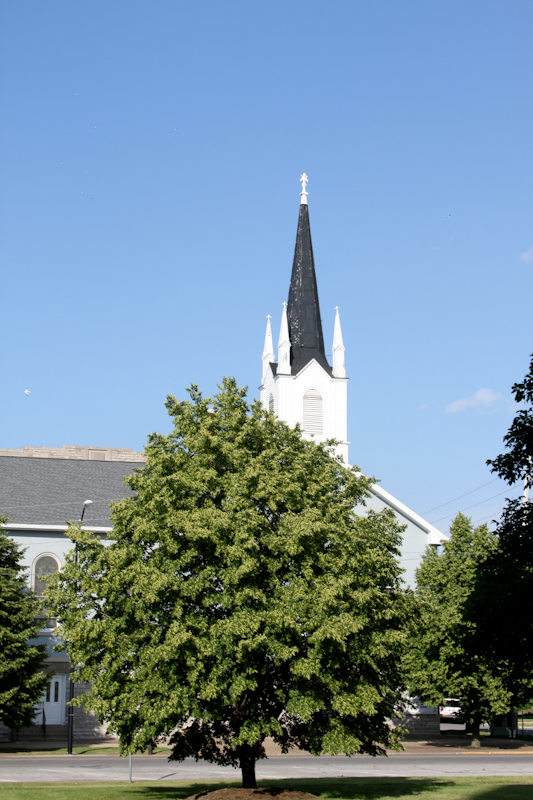 10 FAMILY FUN ADVENTURES IN LAKE ERIE SHORES AND ISLANDS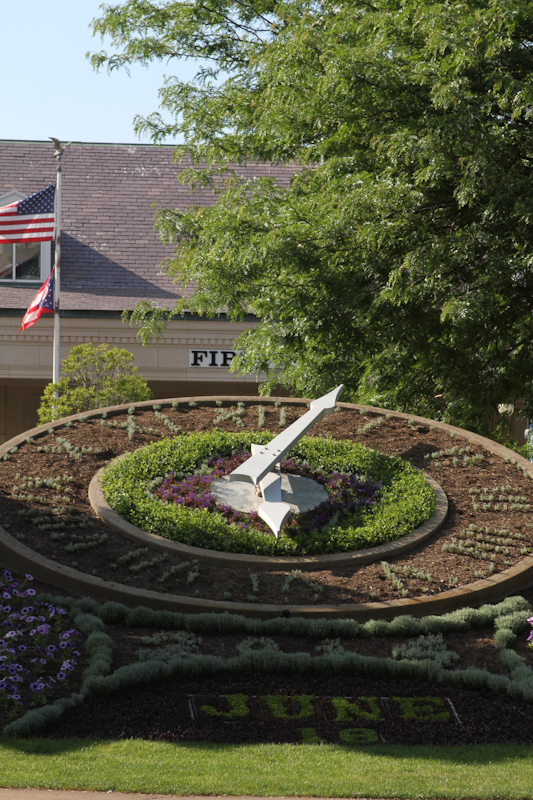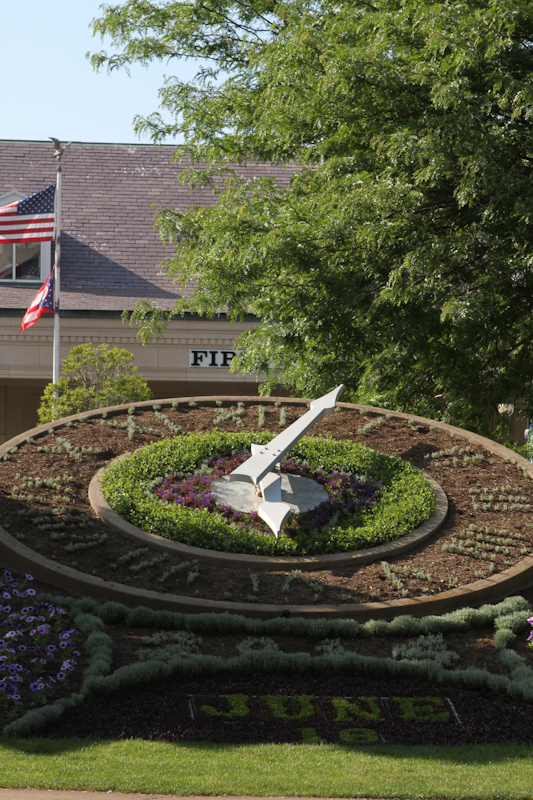 1. Stroll around historic downtown Sandusky and explore Washington Park, downtown architecture, Schade-Mylandar Plaza, Facer Park, and the Lake Erie waterfront.
Be sure to find the garden clock and note the date. Every day an employee changes the date…it is a great place to document your visit to Lake Erie Shores and Islands.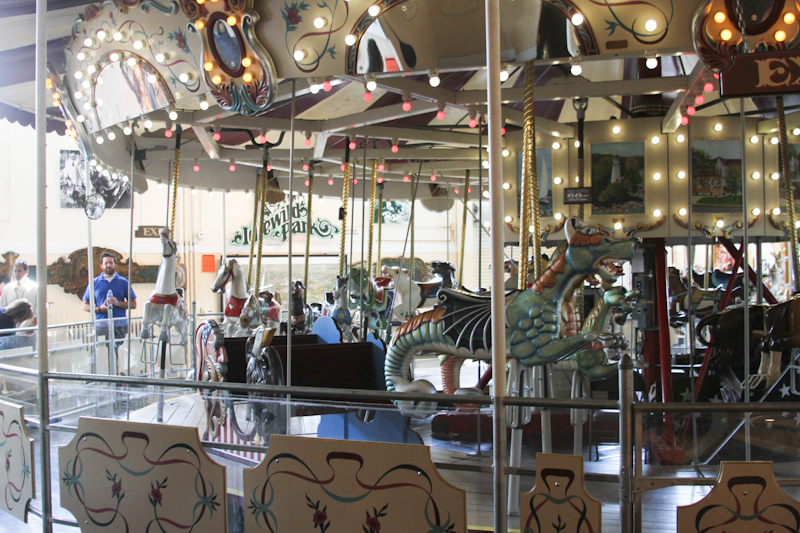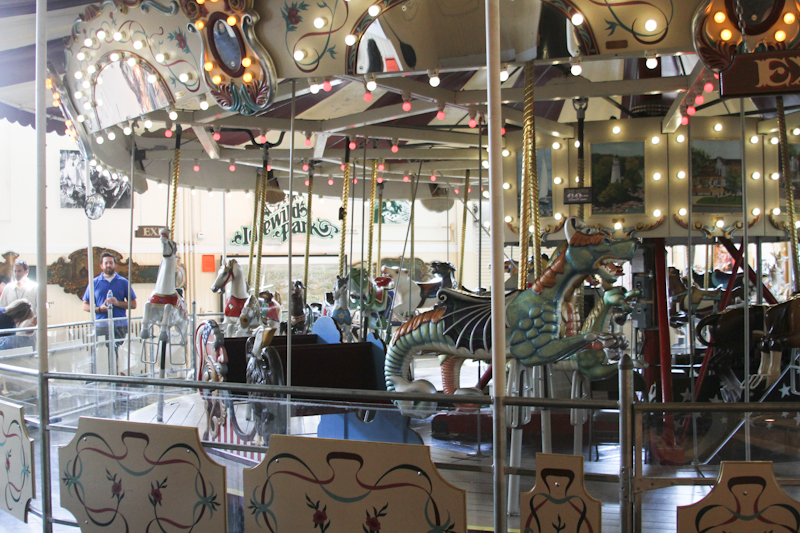 2. Visit the Merry-Go-Round Museum. Sure to be a hit with young and old alike. A ride on the indoor Merry-Go-Round is a must. The museum is full of antique carousel animals which is really interesting to see. Be sure to ask the docent which one is worth the most.
I think you will be shocked by the answer, I know I was.
There is also a workshop area that is very interesting. If you've ever wondered how carousel animals are carved this is the place to visit.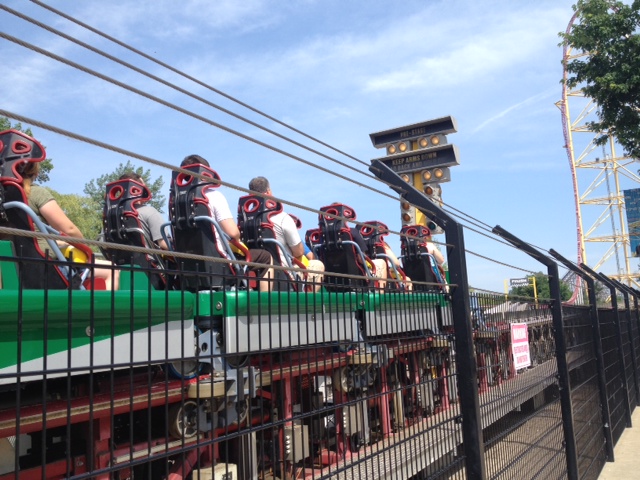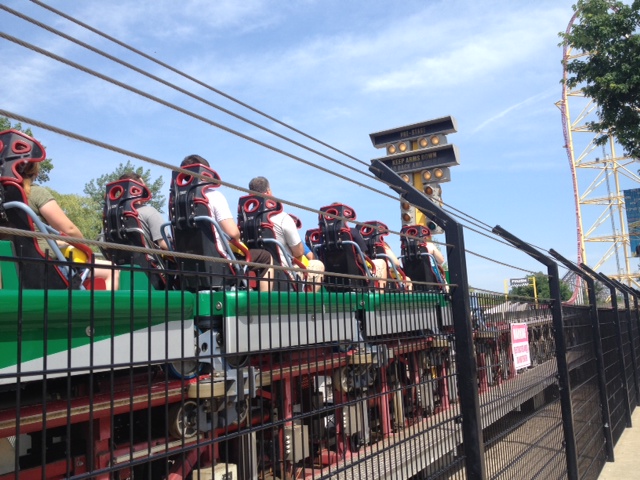 3. Cedar Point Amusement Park. Cedar Point is the perfect destination whether you love roller coasters, riding family fun rides or people watching while being the "bag holder" (hey, THAT is completely acceptable…says the designated "bag holder") Cedar Point has something for everyone in the family. I'm not a coaster fan, but I had a great time at the park. See my Cedar Point review here.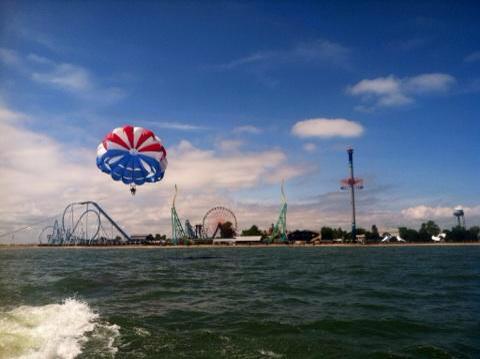 (c)North Coast Parasail & Jet Ski
4. Parasailing and Jet Ski with North Coast Parasail & Jet Ski located on Cedar Point Beach. When you are at Cedar Point be sure to check out the beach that runs along the park.
While you are there you can head out on the water for a bird's eye view of the park and Sandusky.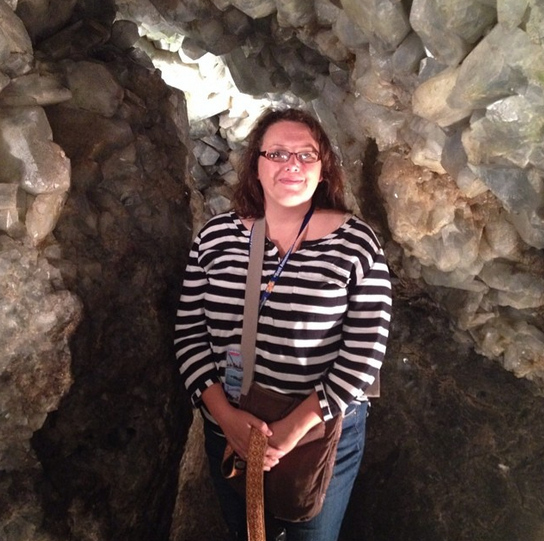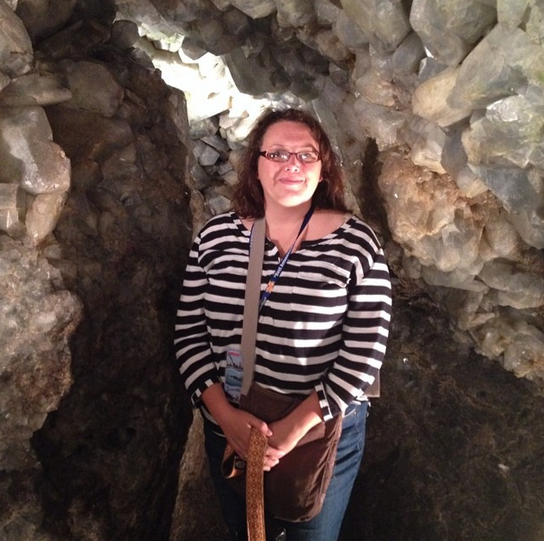 Hey, not the best photo of me, but PROOF that I'm standing inside the geode 🙂
5. Crystal Cave: Stand in the largest Geode in the world. All you need is the ability to walk down and then back up 45 steps to access the cave, but it's well worth it.
The cave holds about 25 people and the tour is about 10-15 minutes long. It's not very much time, but how many of your friends can say they've stood in the largest geode in the world?
Be sure to stop by the on-site winery and try a glass of Catawba wine before you leave.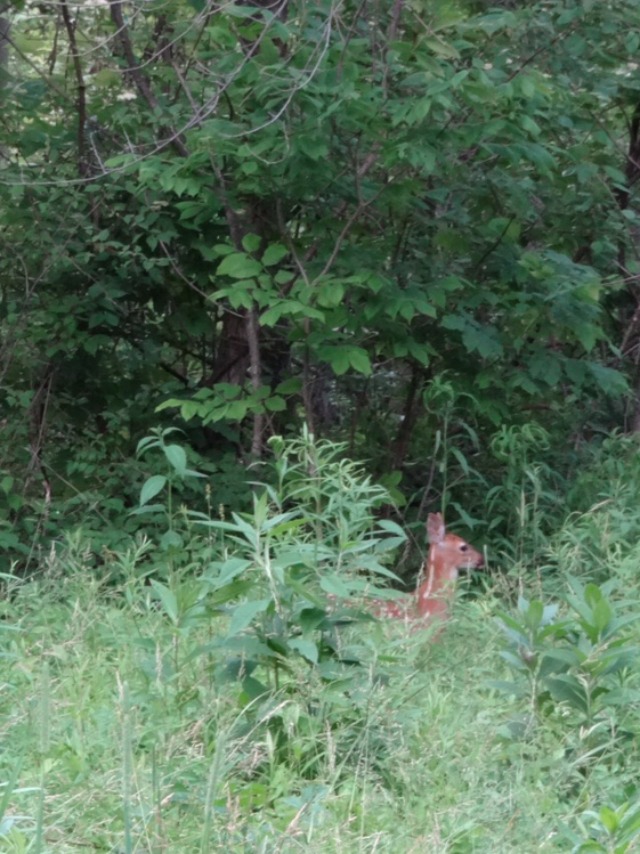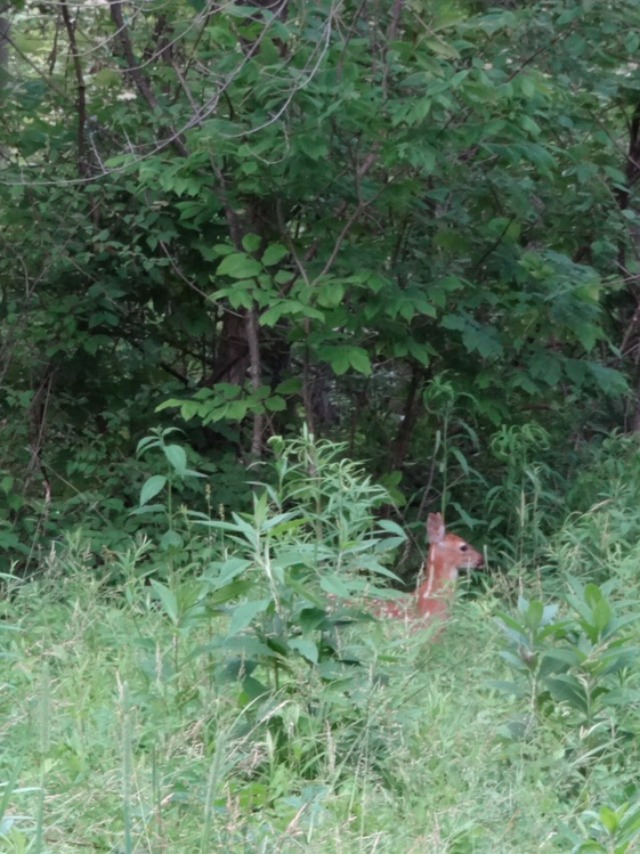 6. Hike Sheldon's Marsh. Located off of US-6 this nature area is a hidden gem in the region. Home to a variety of birds, butterflies and wildlife you'll want to bring your camera for your hike.
If you can find a nature guide to go with you the experience will be that much richer as they are able to spot and identify so many animals and birds along the path.
The hike is an easy 1/2 mile, one way, on a paved path. When you get towards the end of the path take the trail to the left to go out to the Lake Erie shore.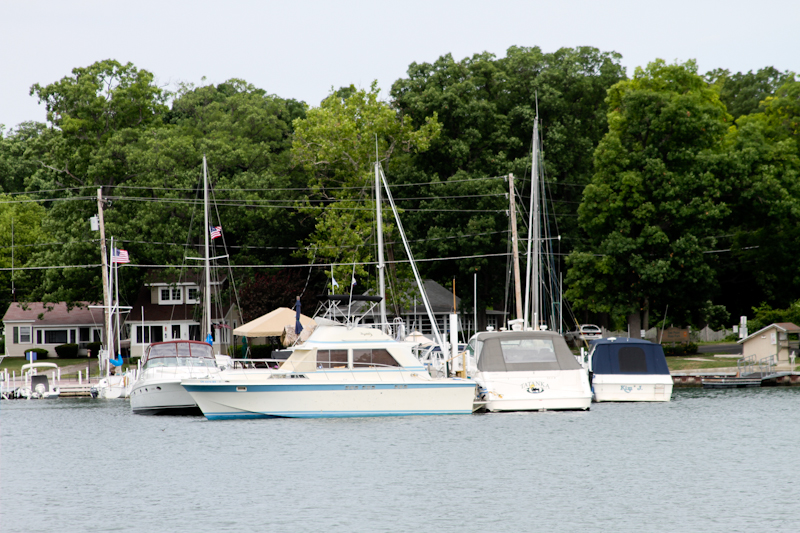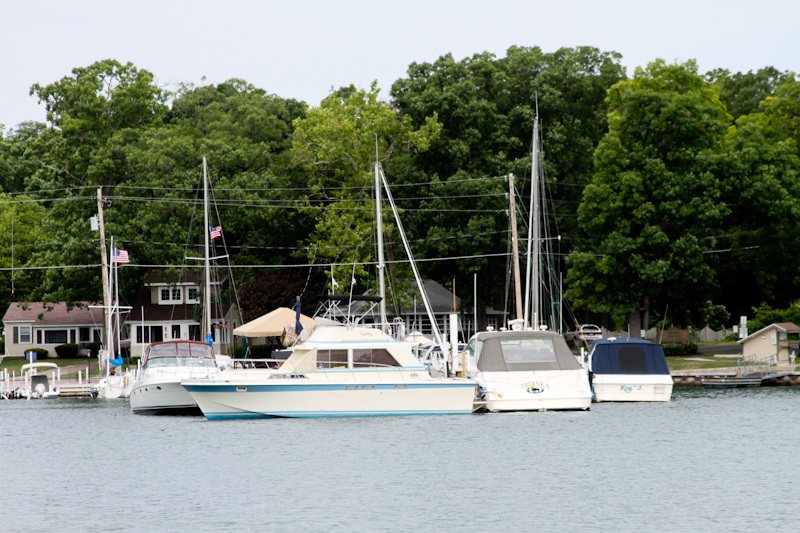 7. Put-in-Bay and Kelly Island. If you can't escape to the Caribbean take Miller Ferry over to Put In Bay or Kelly Island. Both islands are fun, relaxing, offer good food and so much to do.
Golf carts are the favored mode of transportation on either island and are a lot of fun to drive. Please note: If you are traveling with young children during the weekend I would recommend Kelly Island over Put In Bay.
Put In Bay is a lot of fun, but a bit of a frat party on summer weekends.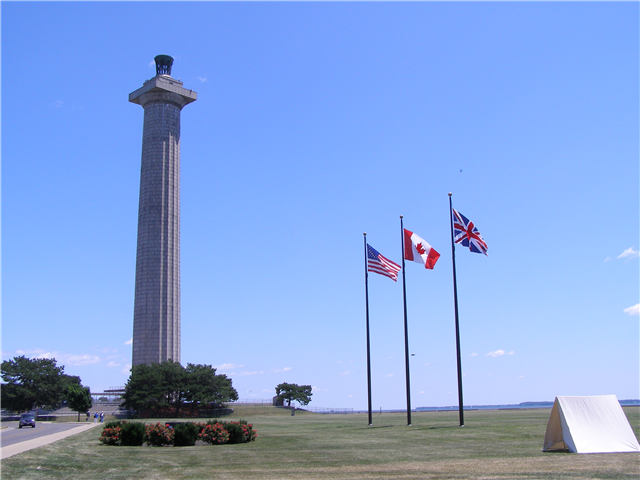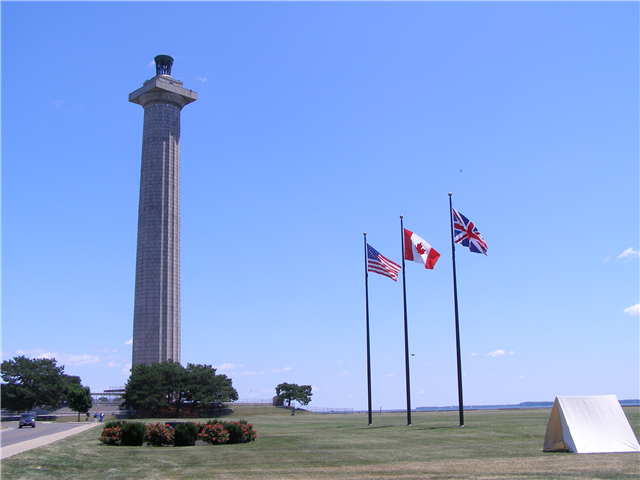 (c)SHORESandISLANDS.com
8. Perry's Victory and International Peace Memorial: Built to honor those who fought in the Battle of Lake Erie during the war of 1812
(Did you even know there was a Battle of Lake Erie??? The things I learn…) and to celebrate peace between Britain, Canada and the U.S. Take an elevator to the top and enjoy the fabulous views of the island and of Lake Erie. On a clear day you can see all the way to Canada.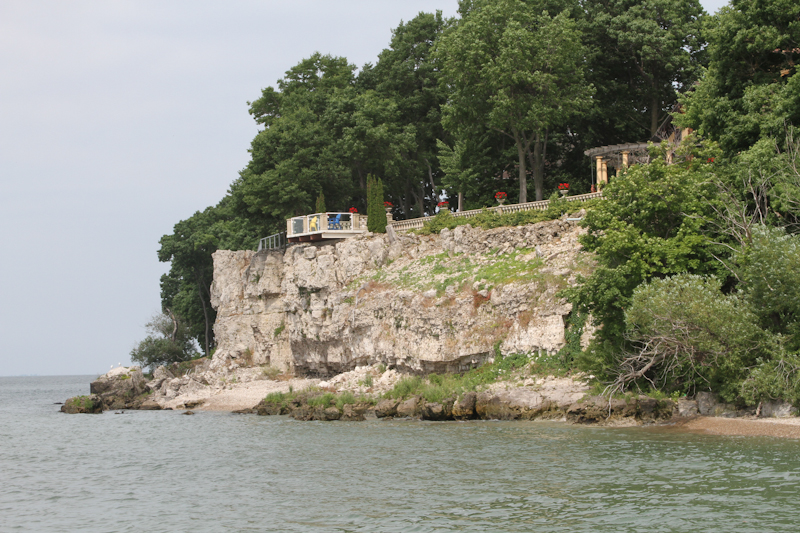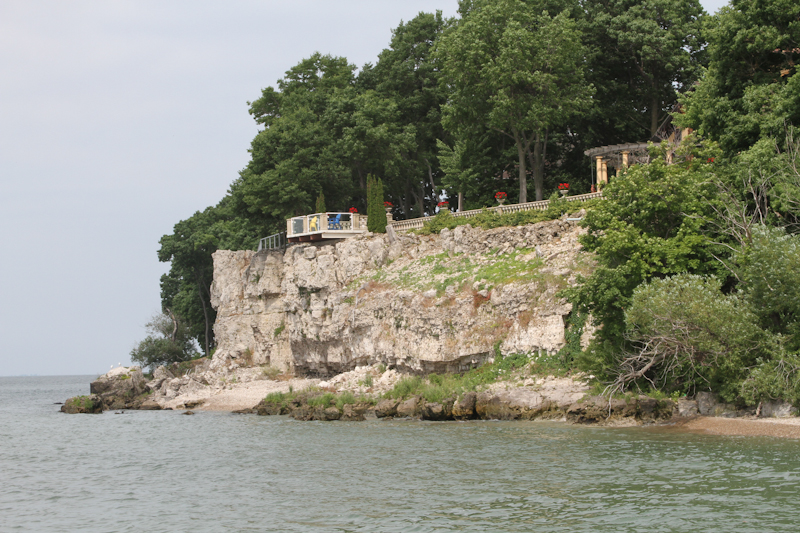 9. Kayaking at South Bass Island State Park. Explore parts of Put In Bay that are only accessible by kayak. See https://www.globosurfer.com/best-sit-top-kayaks/ for best kayaks to use. Enjoy a few hours on the water while kayaking into coves and places that boats cant' access.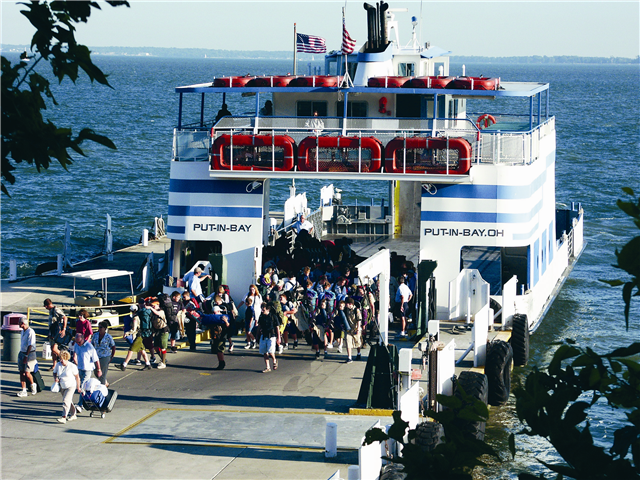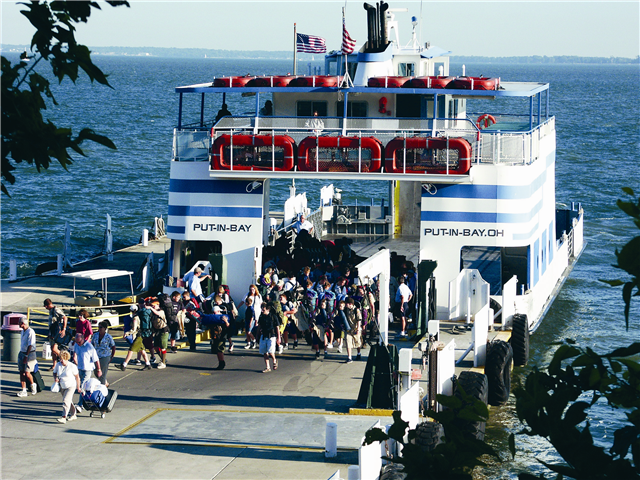 (c)SHORESandISLANDS.com
10. Ride Miller Ferry to Put-In-Bay. Miller Ferry offers both passenger and car ferries to the islands for a very reasonable price. Pets are allowed so feel free to bring Fido with you on your visit.
Read about my previous visit to Lake Erie Shores and Islands here. I talk about additional family-fun attractions that you won't want to miss!