Fall is one of my favorite times to visit Alton IL, located on the confluence of the Illinois, Missouri and Mississippi rivers.
It's a town steeped in history where you can immerse yourself in nature and enjoy the fruits of the land.
Just a short 30 minutes north of St. Louis, fall is the perfect time to explore all that it has to offer.
From parasailing to ghost hunting and everything in between you are sure to fill up on fun during your adventures in this Illinois town.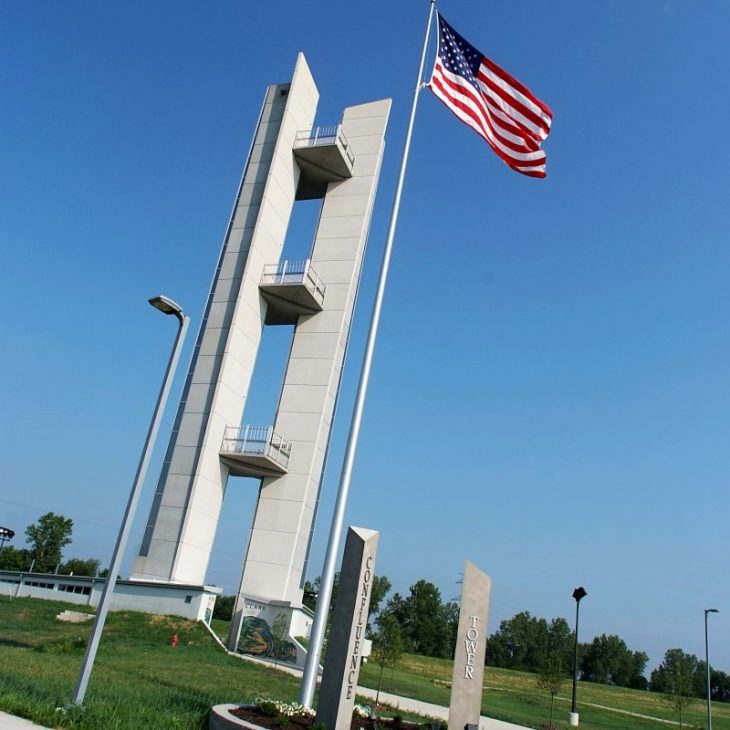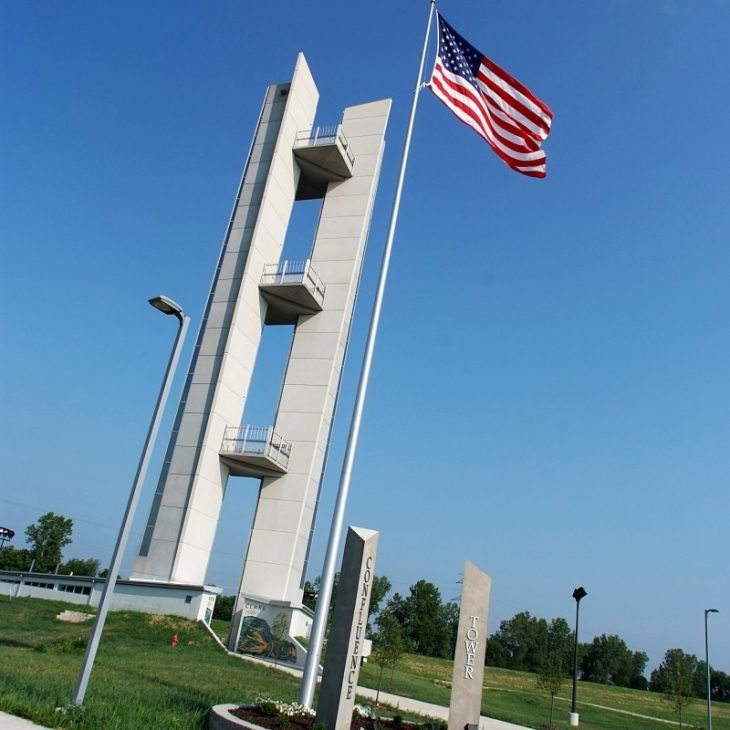 (c)visitalton.com
What to See & Do in Alton, IL
Named one of the most haunted small town in America there is no shortage of strange phenomena. There are a number of guided tours available and some take you into buildings where the odd and paranormal have been known to happen.
This is one of my favorite towns to go ghost hunting and I've written about it a couple times.
You can read about Ghost Hunting in Alton and Haunted Alton to learn more.
To get the best view of the Alton and Mississippi Rivers a visit to the Melvin Price Locks & Dam is in order.
An eight story view awaits you as well as a guided tour which will let you in on all of the action on one of the busiest locks of the river.
The Lewis & Clark Interpretive Center is the perfect destination for anyone interested in the expedition of Lewis and Clark. An impressive 55 foot full scale replica of the keel-boat of the party will stir your imagination of the preparations that went into the famous expedition!
The Lewis & Clark Confluence Tower is the place to hear the story of Lewis and Clark while getting an amazing view of the river in 50-foot increments. Enjoy a guided tour and prepare to be amazed by the views that await you on a clear day.
During the age of slavery, a pastor in the Alton area was moved to write editorials that were so strong and moving that the slaveholding element of the area made him their object of hatred.
The Lovejoy monument stands in honor of Elijah Lovejoy, who was killed in 1837 for his views of equality. Pay a visit here to take it all in, and ponder peace for a moment.
Alton is a premier site for Eagle viewing during the winter, but a number of species of birds spend time in the area throughout the year. The Aubudon Center at Riverlands offers a great spot for bird watching and even has binoculars to borrow during your visit.
Take the free ferry over to Calhoun County, located on a narrow strip of land between the Illinois and Mississippi rivers, and enjoy a taste of the region.
Roadside farm stands dot the two-lane road through the county as farmers sell fruits, veggies, jams, and more. Bring the kids and find the perfect pumpkin for home. While there shop for antique and see how many quilt barns you can find.
Drive the Great River Road along the Mississippi to the village of Grafton where the more adventurous can go ziplining.
Everyone else can visit the Grafton Winery & Brewhaus.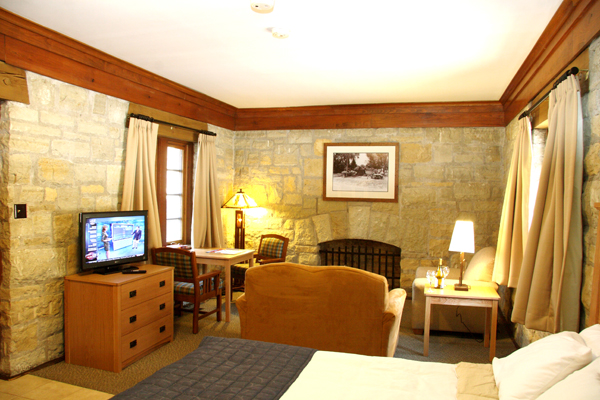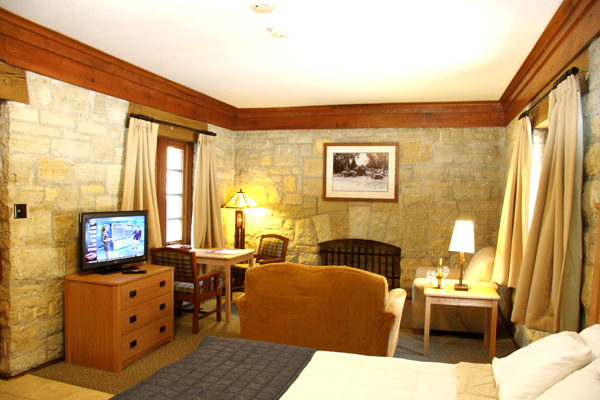 (c)http://www.pmlodge.net/
Where to Stay in Alton, IL
The Pere Marquette State Park/Lodge offers a magnificent stay for couples, families, and groups. You can get away from it all here while enjoying amazing meals, shopping opportunities, boat rentals and even a chance to play life-size chess.
This is a rustic yet breathtaking place to visit in the Alton area.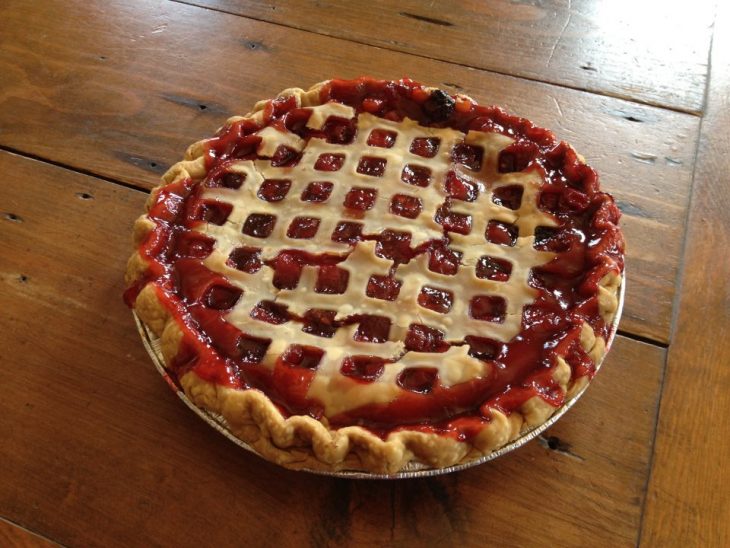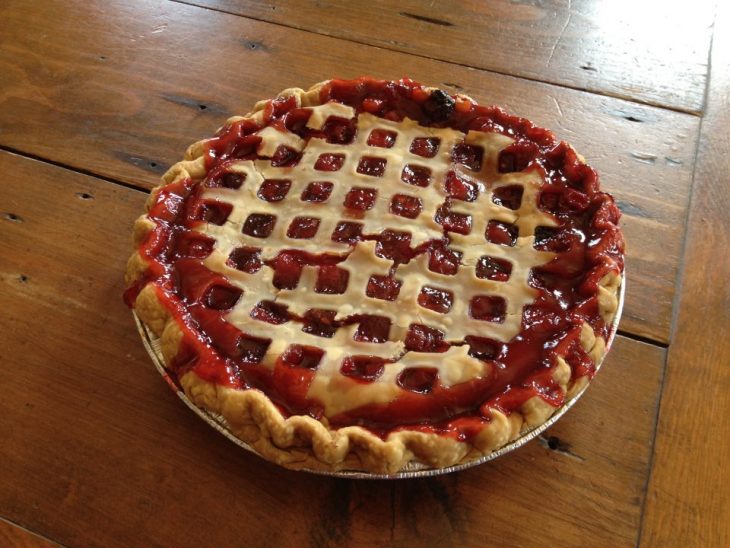 (c)https://www.facebook.com/AltonDesserts
Where to Eat in Alton, IL
Josephines Tearoom has been offering exceptional experiences since 1979. From shopping to mouthwatering meals, Josephine's will become one of the places you never forget visiting.
The tea rooms and shopping experiences for ladies make this a must stop here location for a spot of tea, something delectable and a unique souvenir to take home.
Grafton Brewhaus and Winery is a spot for all seasons. It is centrally located, features so many adult beverages ranging from local wines, including many award winners to Craft and Micro-brewed beers that I never wanted to leave this place.
Oh! And you can eat here too if the liquid lunch isn't quite your thing! I loved the family operated atmosphere and the setting.
Maeva's Coffee is Alton's only independent coffee shop, and it is a must stop at the place because there is so much to see and do in the Alton area, a great cup of coffee is exactly what you need to keep going!
I admired that fair trade goods are used in the shop. The Baked Goods? Oh, yeah! These are worthy of an article all on their own.
My Just Desserts is THE spot to go for dessert (& maybe lunch, but eat dessert first). The owner is simply lovely and seriously knows how to bake a great pie!
Located in historic Alton and only open from 11a-4p so make sure you don't miss your window of opportunity.
A visit to Alton, IL wouldn't be complete without enjoying a meal at Tony's, an old-school Italian steakhouse and bar since 1954. Their wine list alone is worth a stop.
They offer 60 wines by the bottle and 30 by the glass. If you aren't up for a full meal, stop in the Prohibition Lounge for a nightcap.
Find more information about Alton, IL and the surrounding area at http://www.visitalton.com/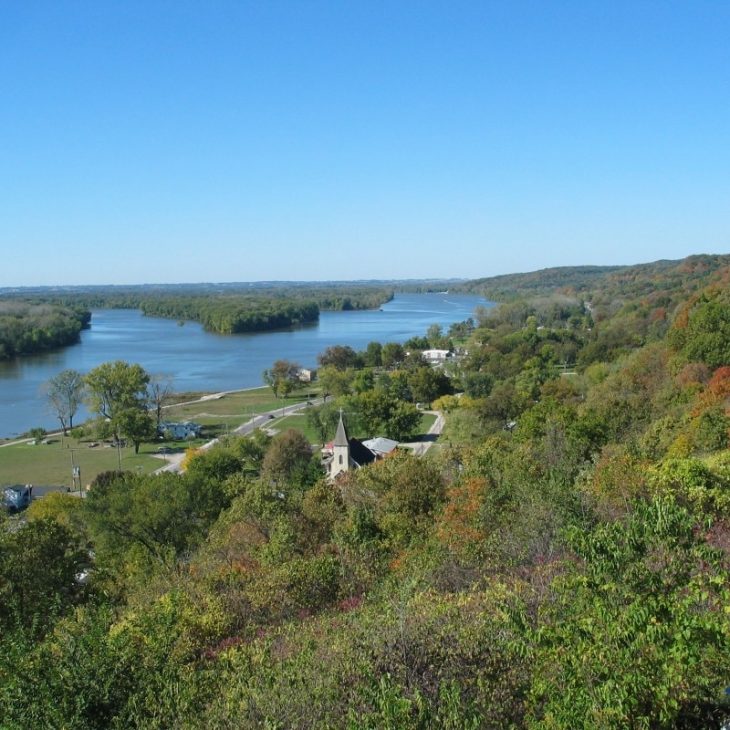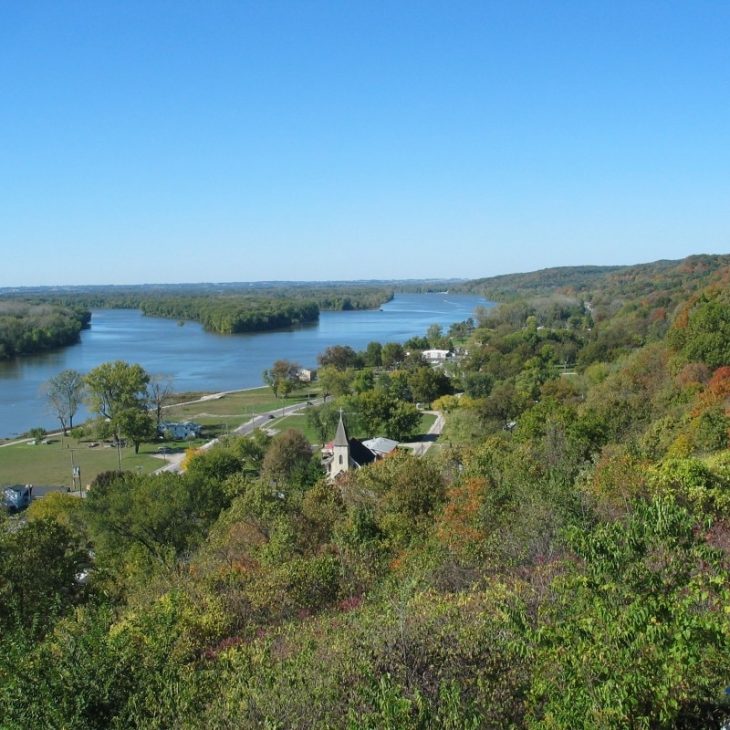 (c)visitalton.com
Pin To Pinterest