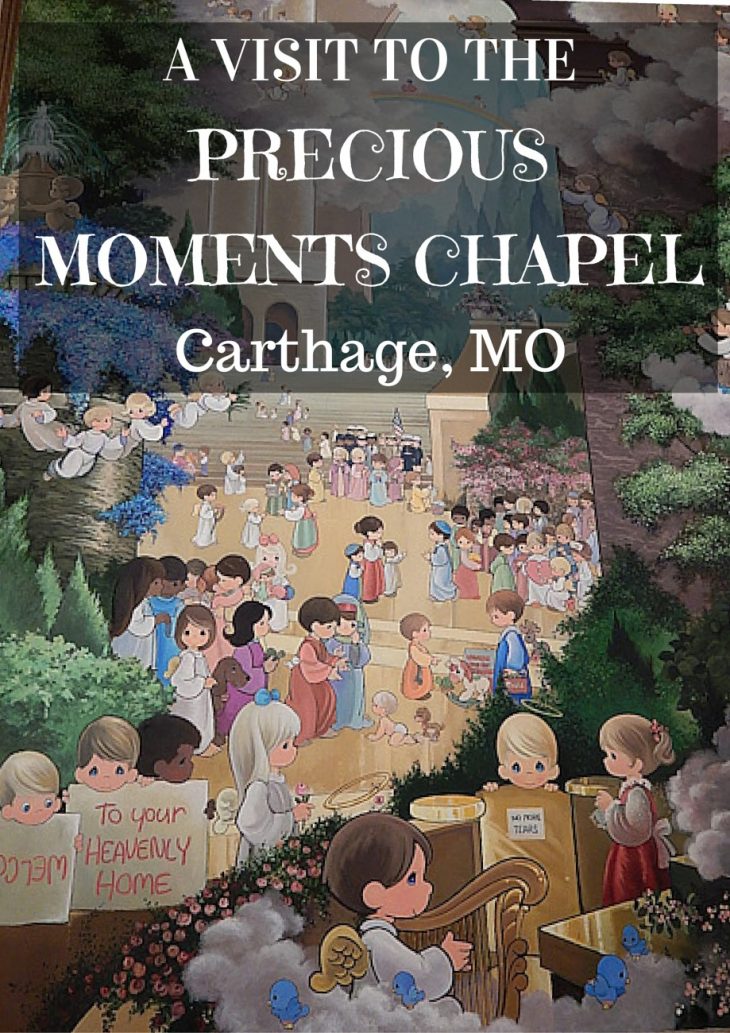 Long road trips always require a few quirky stops along the way. Biggest ball of twine, largest rocking chair, a chapel adorned only in Precious Moments figurines, painting, and stained glass. Count me in. The quirkier the better and this was definitely hitting my quirk radar.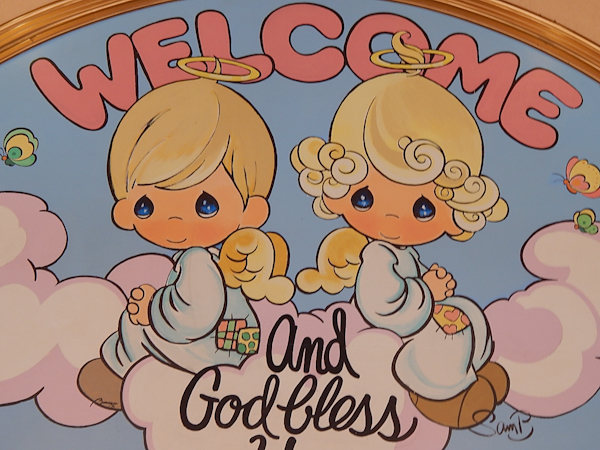 I've never been a Precious Moment collector. Honestly, they always struck me as looking kinda sad, but I couldn't resist stopping. The Precious Moments Chapel is located in Carthage, MO just northwest of Springfield and a short jaunt off US-40.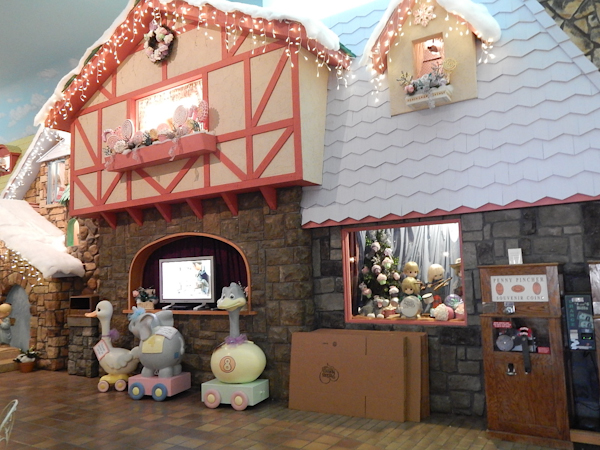 The gift shop and cafe is the first building you enter. I think the gift shop must have every available figurine on display as well as a nice variety of gifts.
After walking through the beautifully decorated main building, which was still decked out for Christmas, we took the doors out the back to walk over to the cathedral. It's a short walk with flat and clear walkways. I can only imagine how gorgeous it is in the summer when everything is in full bloom.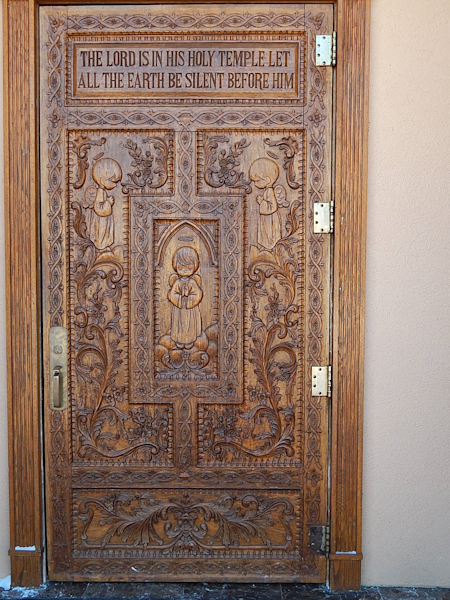 Approaching the doors to the chapel you get your first indication of what awaits you inside. The doors were handcrafted by Samuel Butcher (the Precious Moments artists and creator of Precious Moments) in the Philippines, where he resides. The doors are made of a teak wood and are gorgeous.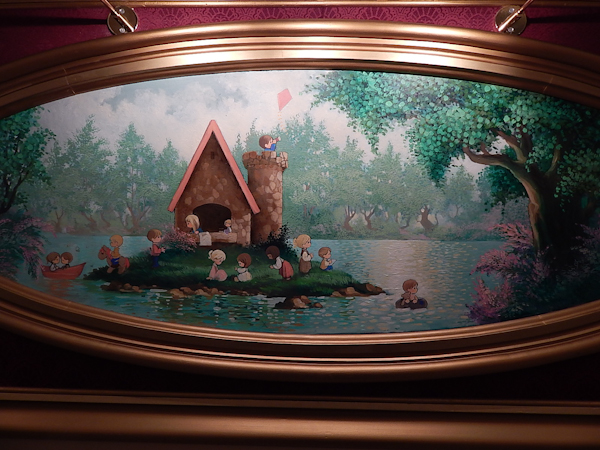 Entering the Precious Moments Chapel you walk into the main room where a docent if available to answer any and all questions. Our docent was excellent and talked about each of the murals (there are . I'm glad we stopped to listen to her talk about the murals. It helped give us a better understanding of the story behind each mural.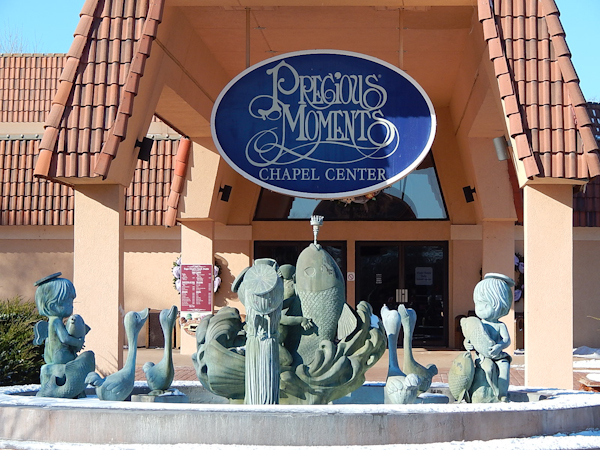 There is only one completed mural (shown above) in the chapel. It has been signed by Samuel Butcher which signifies that nothing additional will be added to it.  The remaining murals all remain unsigned.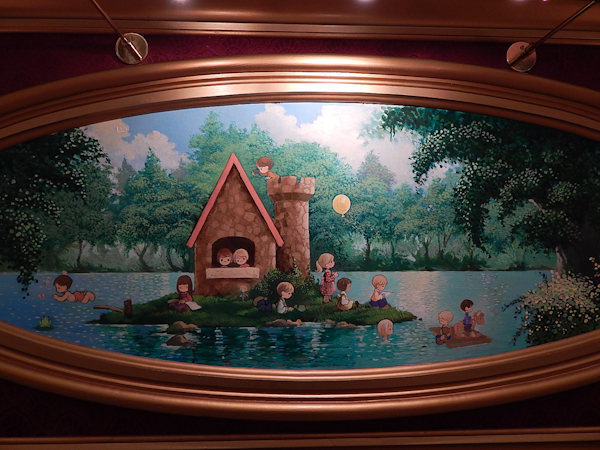 In addition to the main chapel there are other rooms dedicated to people who have passed. The works of art are impressive, but it is slightly depressing since almost everything is dedicated to people who have died.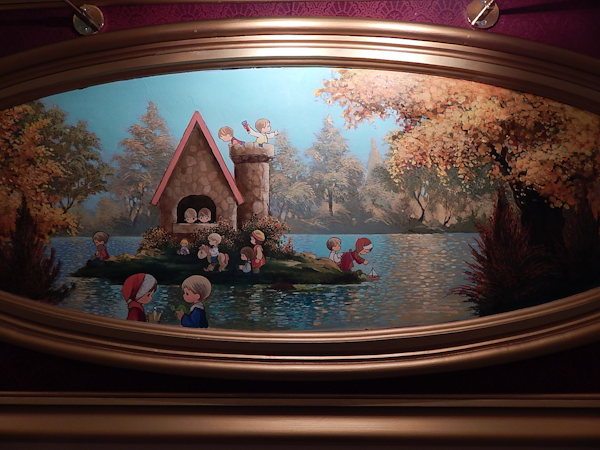 Overall, I think its worth the stop. It's free so it costs nothing but your time and gives you a chance to get out of your car and stretch for a bit. Tours are available every hour.Plan on spending a minimum of an hour at this attraction. If you are a Precious Moments collector there are special chapel figurines that are only available here. Just in case you need another reason to stop….you're welcome.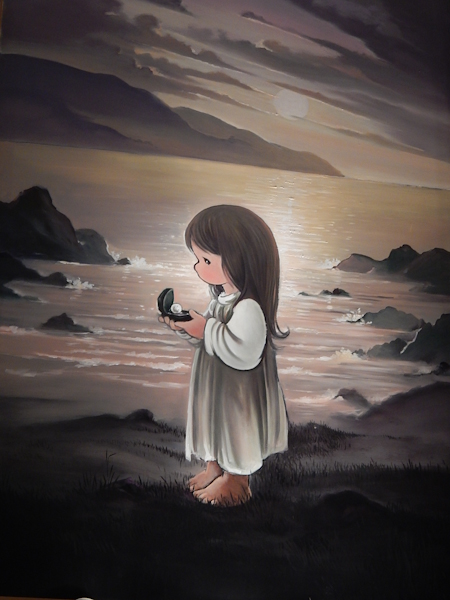 YOU ARE ALSO GOING TO LOVE
Studies have shown that if you loved this post you'll enjoy these posts as well.