The calendar may be saying it's Spring, but in the north we still have plenty of cool days and nights ahead of us.
I can have this turkey and chickpea soup in the slower cooker in less than ten minutes and then go about my day without having to worry about dinner.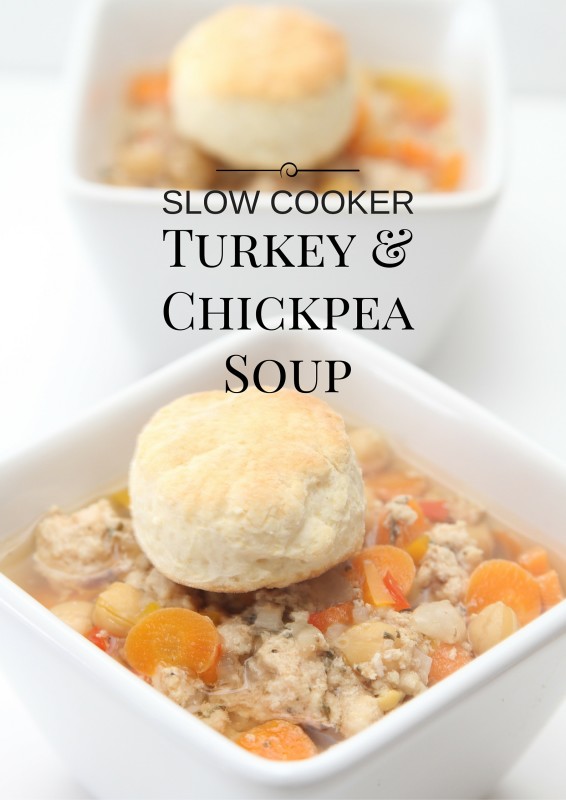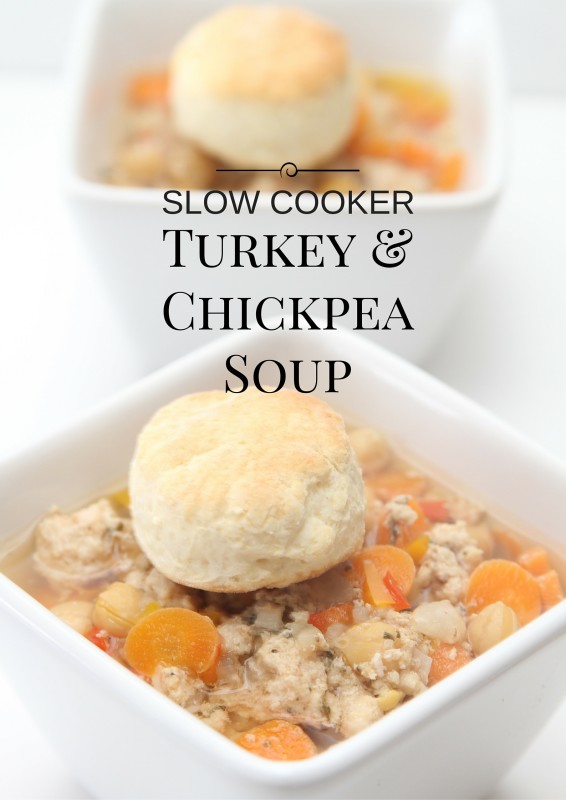 Find more tasty Weight Watchers Turkey Recipes here.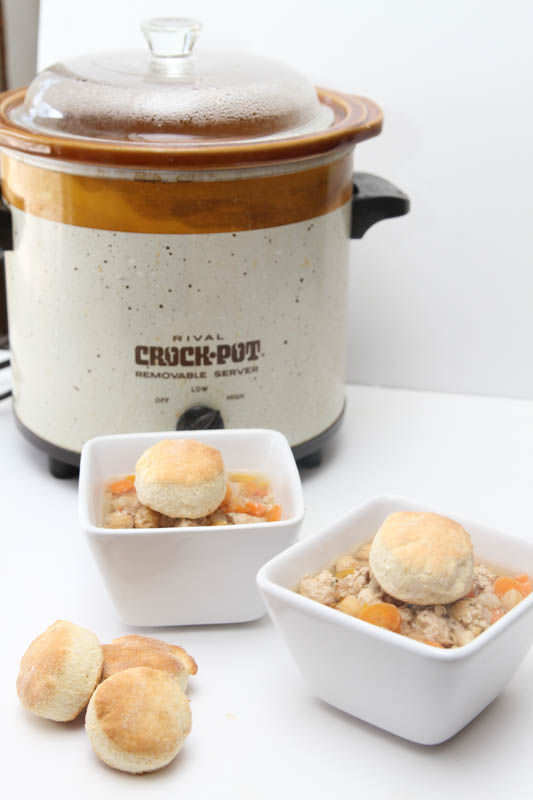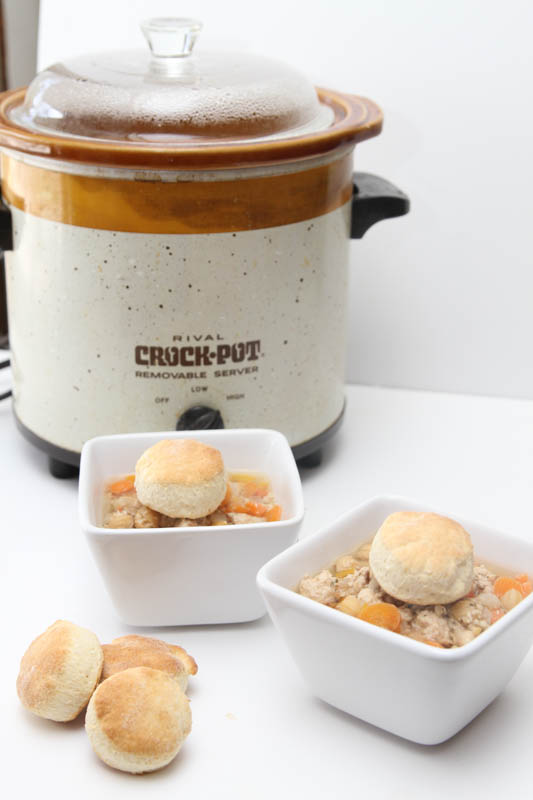 I made this in a Rival Crock Pot that belonged to Alan's mom. It has to be from the early 80's and is still going strong.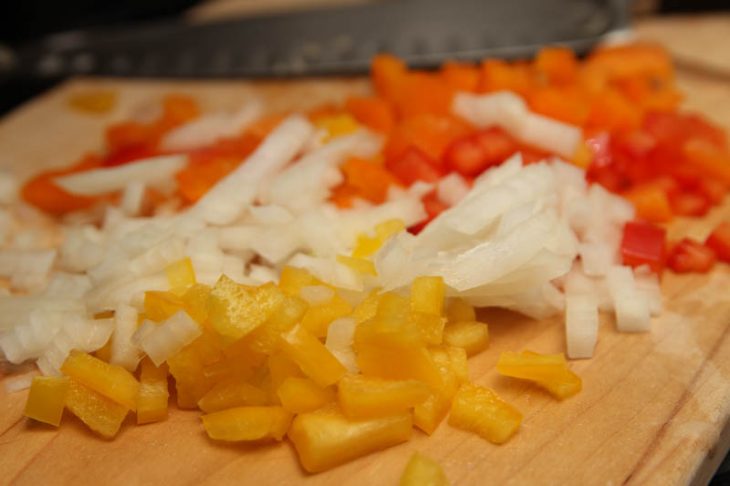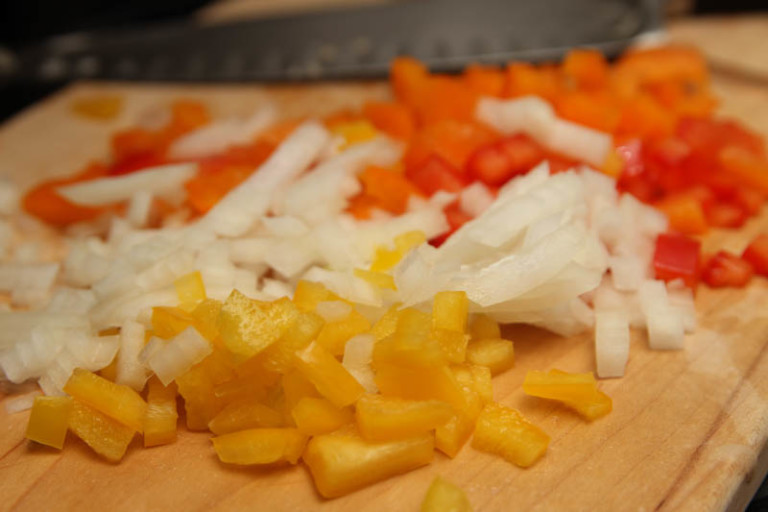 I love this recipe because I can vary the vegetables in the soup based on what I have in the house. Today I had peppers, onions, and carrots so that is what went in the soup. The beans can also change.
If you don't like chickpeas use northern beans or another type of bean. This is a really flexible recipe that is very forgiving so go to town and try a bunch of different combinations.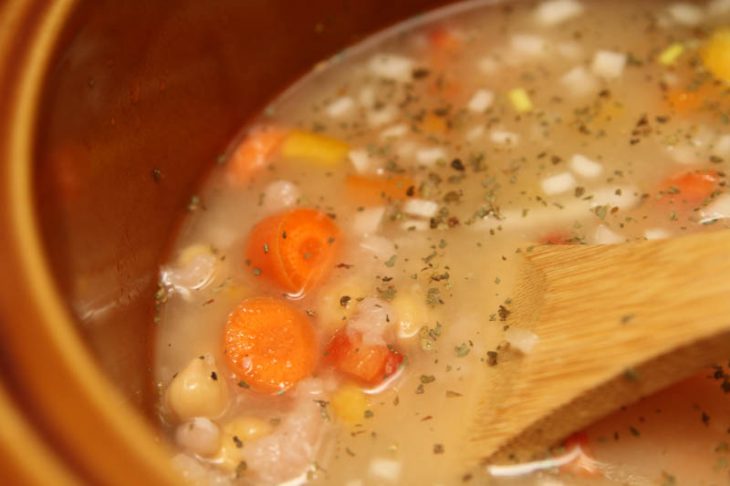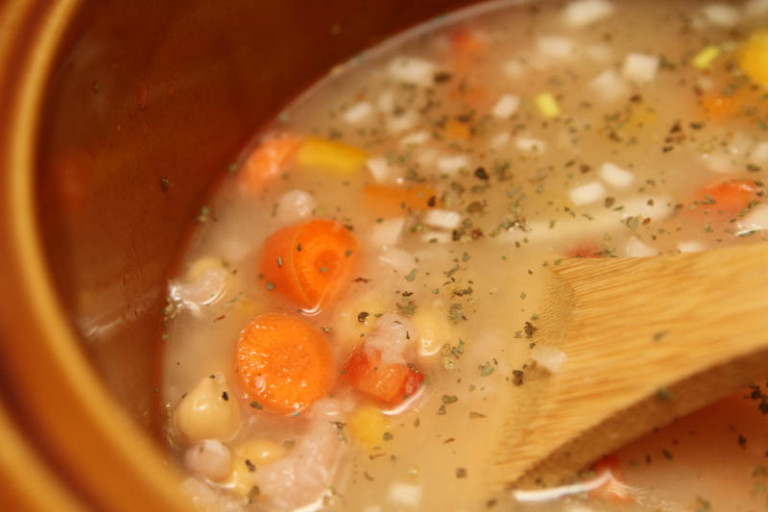 I made mini dinner biscuits to go on top of the turkey and chickpea soup. The biscuits were a lot easier than I thought they would be.
Atkinson Milling sent me a box of their products so I tried their biscuit mix to make these and they were, hands down, the best biscuits I've ever made. I will sharing a recipe with some tips and tricks on making these in another post.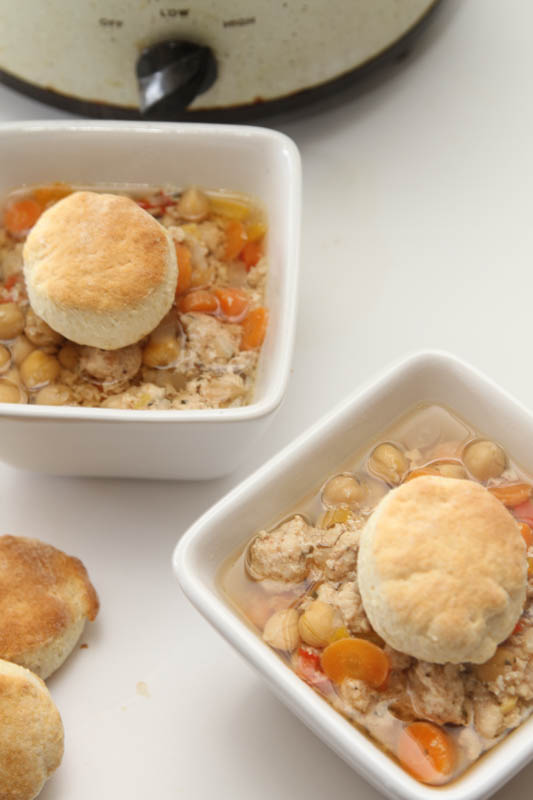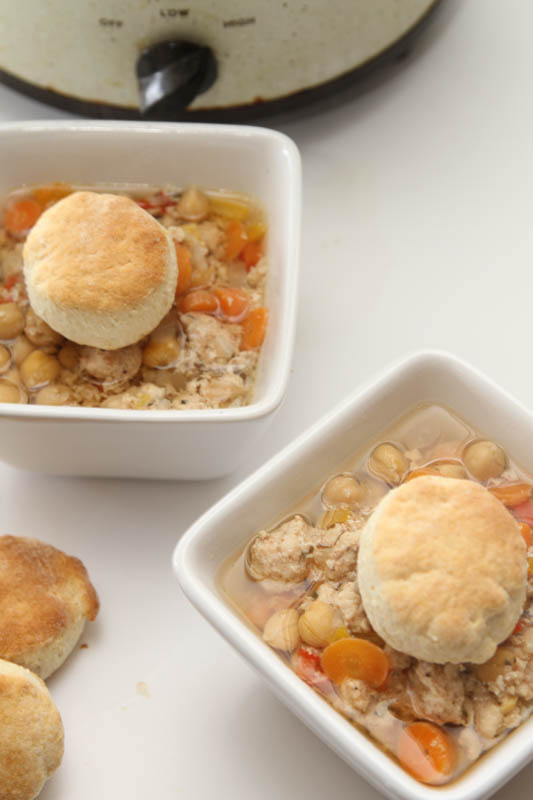 This makes enough for four people, but is easy to double for more. Store leftovers in the fridge. I wouldn't keep it longer than 4 or 5 days. We usually have a leftovers dinner night on Friday or Saturday.
Slow Cooker Turkey and Chickpea Soup Recipe
1 pound ground turkey
1 can chickpeas
24 ounces chicken broth
1/2 cup chopped onion, red pepper and orange pepper
1/2 cup chopped carrots
1 package of Lipton onion soup mix
1 teaspoon basil
1 teaspoon oregano
1 bay leaf
salt and pepper to taste
Add all ingredients to crock pot, cook on high for 4 hours or low for 8 hours.
Be sure to remove the bay leaf before serving
Pin To Pinterest: