I have wanted to go to Put-in-Bay, Oh for a long time. I love visiting islands and finding fun islands in the Great Lakes is always a treat. We took the Jet Express ferry from Sandusky to Put-in-Bay, its a quick 40 minute ride with a short stop at Kelly's Island to pick up and drop off passengers.
Growing up in Michigan I have been to Mackinaw Island numerous times. Mackinaw Island is known for being a car free island and transportation is by bike or, the main mode, horses. Just as Mackinaw Island is known for its horses, Put in Bay is known for its golf carts. Wow, there are lots and lots of golf carts on Put-in-Bay.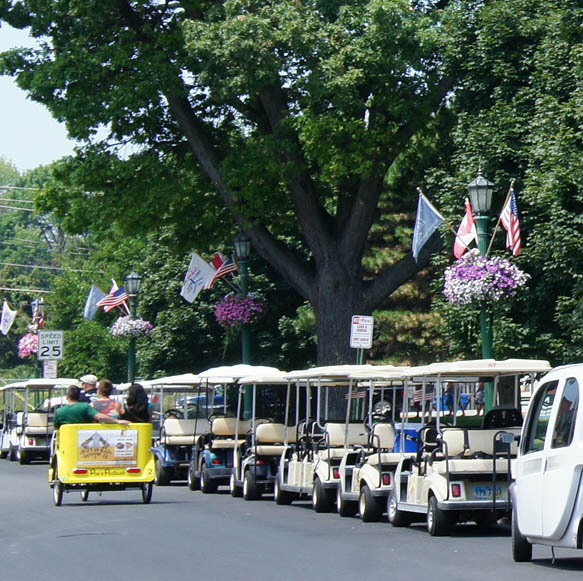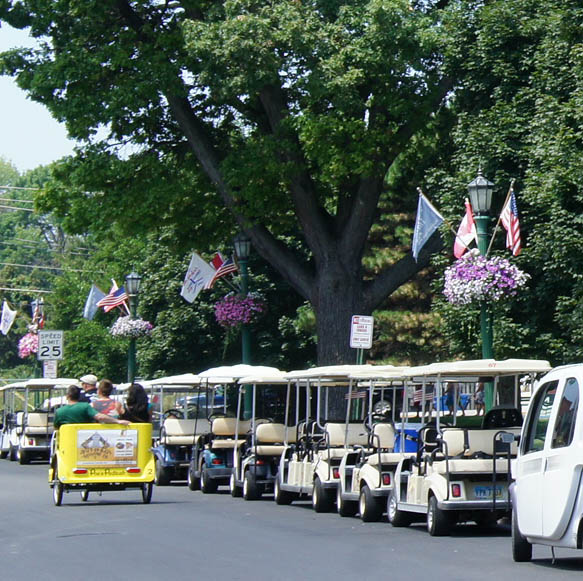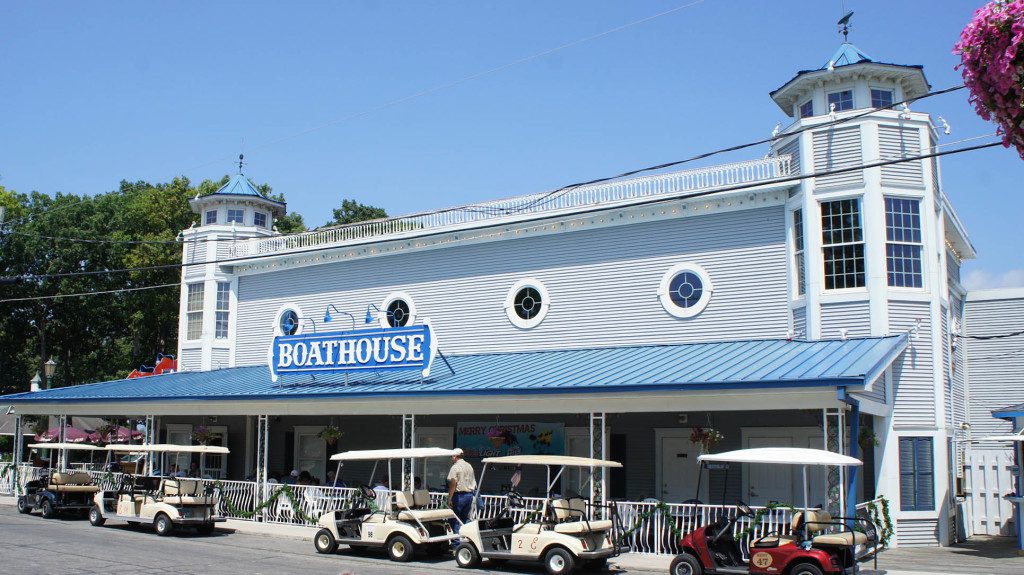 Most of the golf carts are just the plain, run of the mill, boring beige golf cart: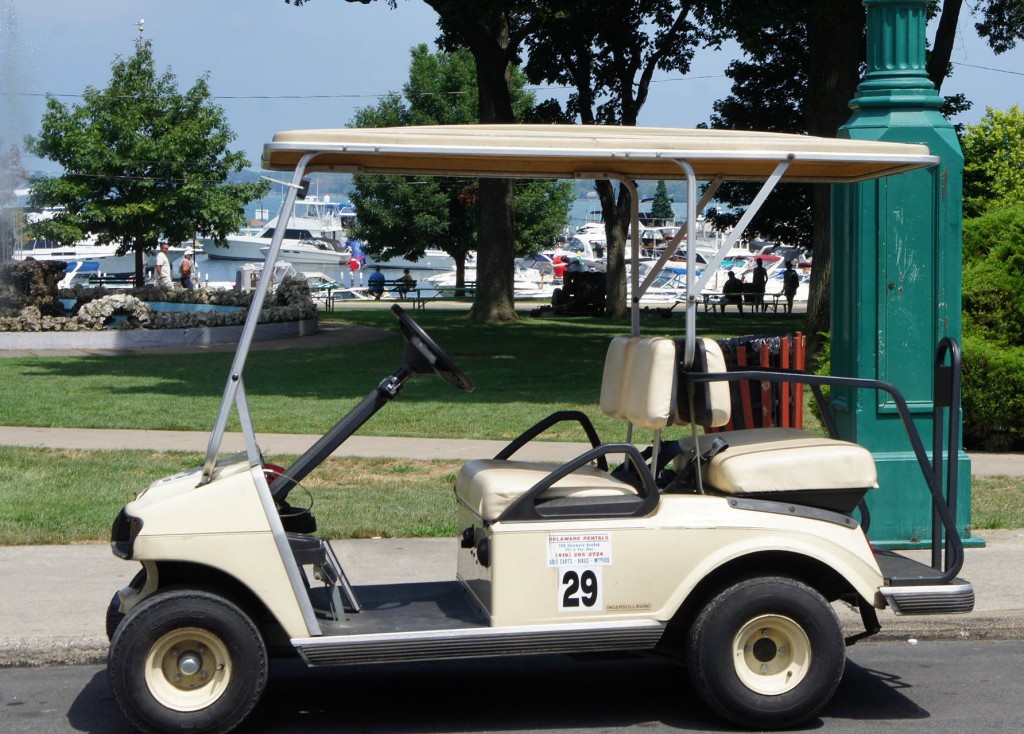 Some carry quite a few passengers: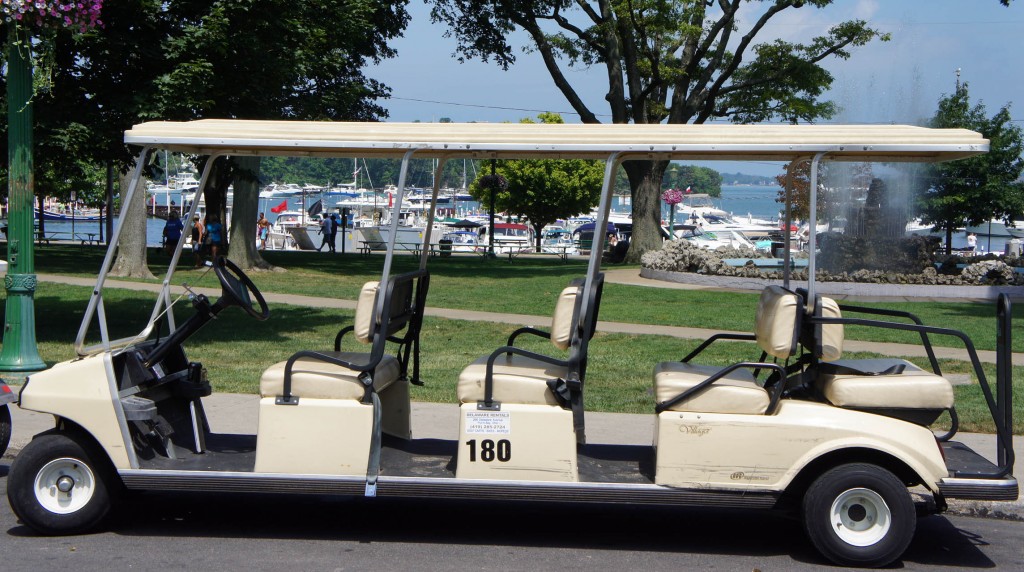 However, some residents either have luxury models or have taken the time to make their golf cart unique: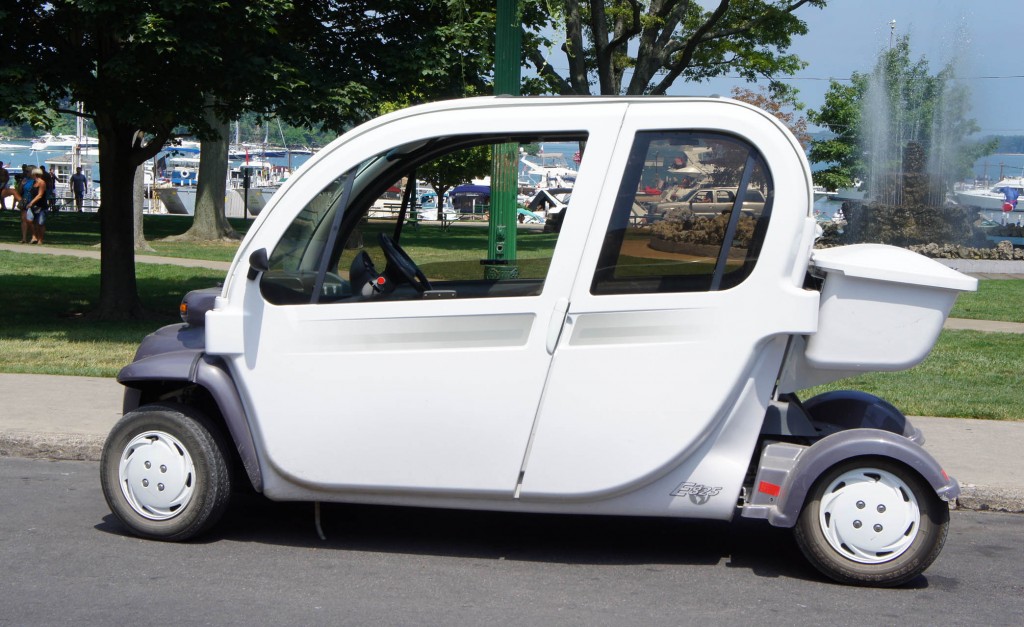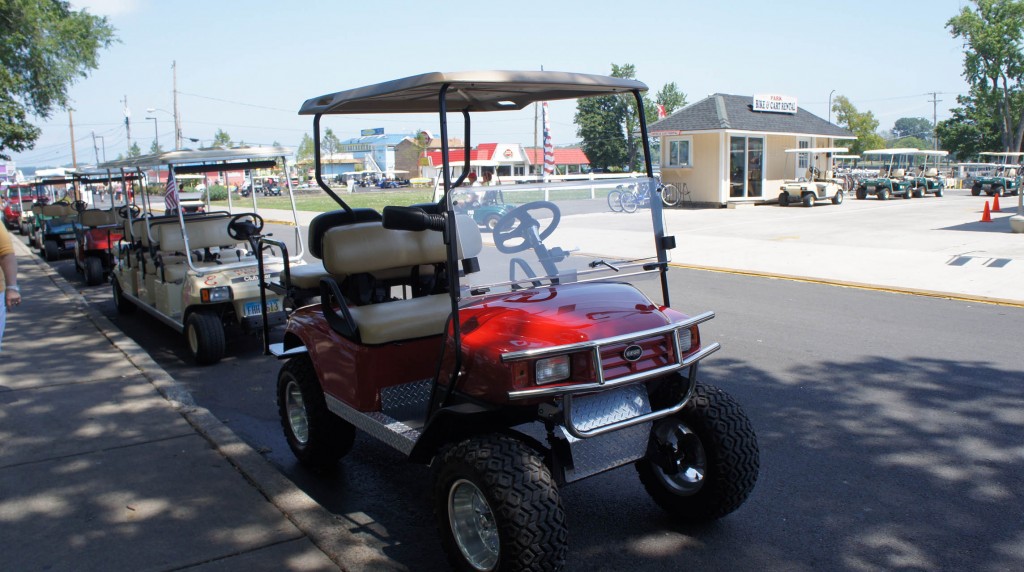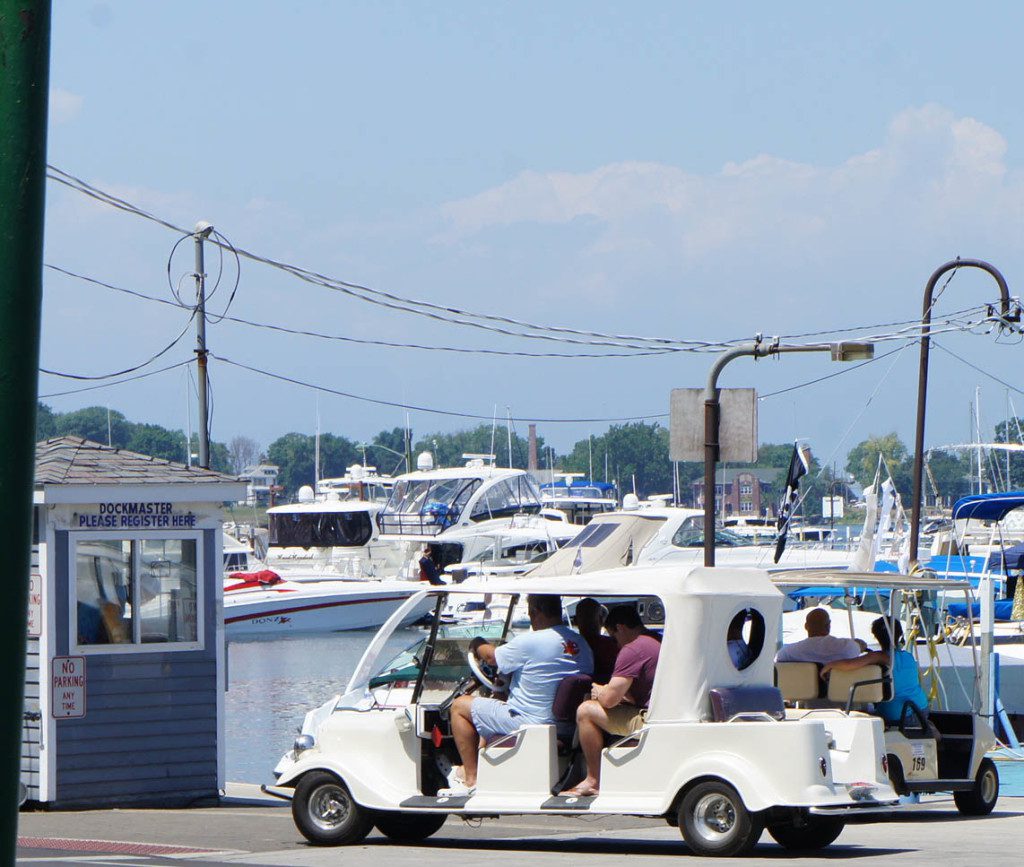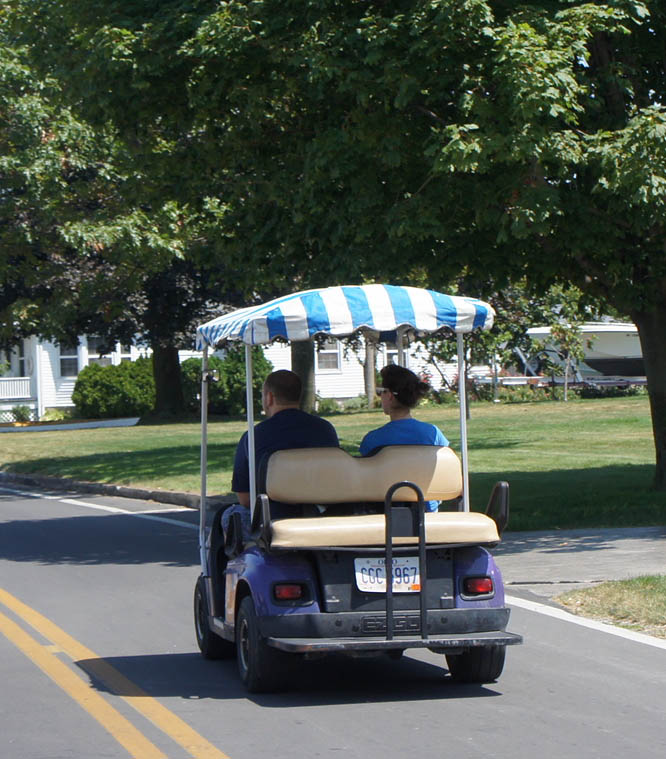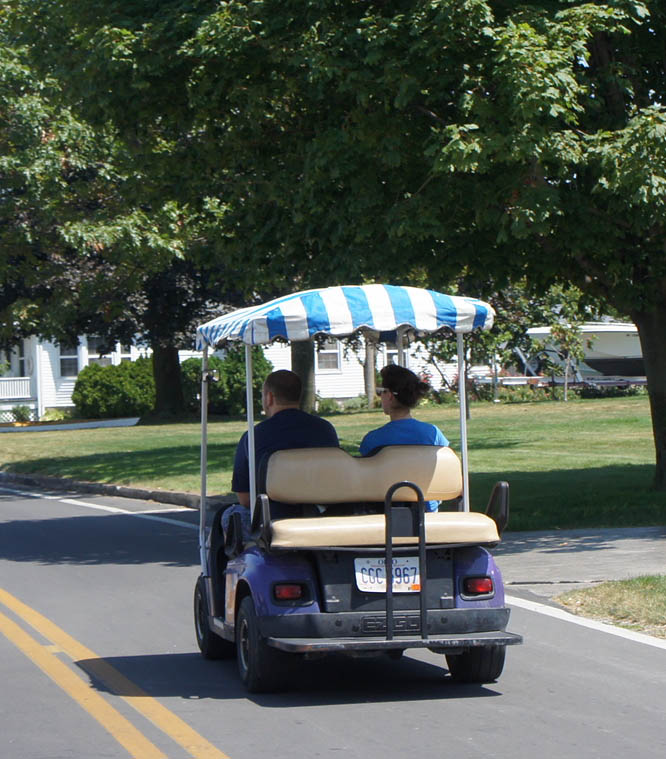 There is even an awesome cart for the National Parks Service: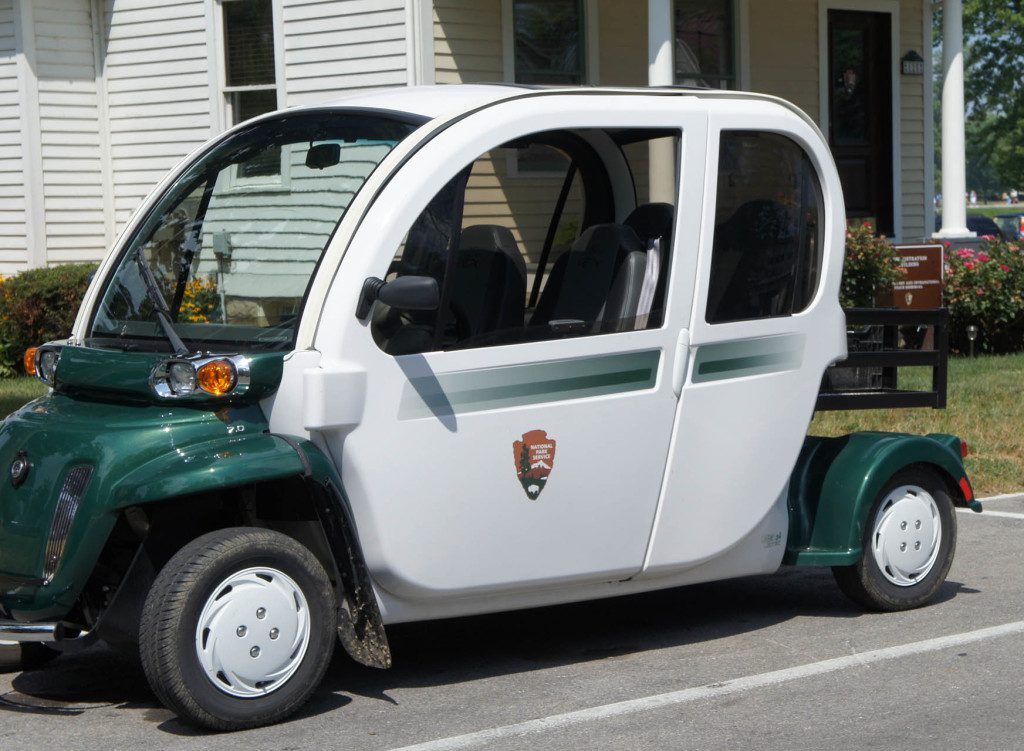 When you visit Put-In-Bay, OH be sure to rent your own golf cart. They are available by the hour or day. We had a lot of fun driving around this gorgeous island in our golf cart.
Thank you to Shores and Islands.com for providing us with ferry tickets to the islands. We had a fantastic time!
Happy Travels,