It might be considered an adventure of a lifetime. One 33′ Winnebago Minnie Winne, 2 travel writers, and 5 destinations across Florida taking us across 800+ miles.
The trip was funtastic and here's how you can enjoy your own weird and wild RV adventure through Florida.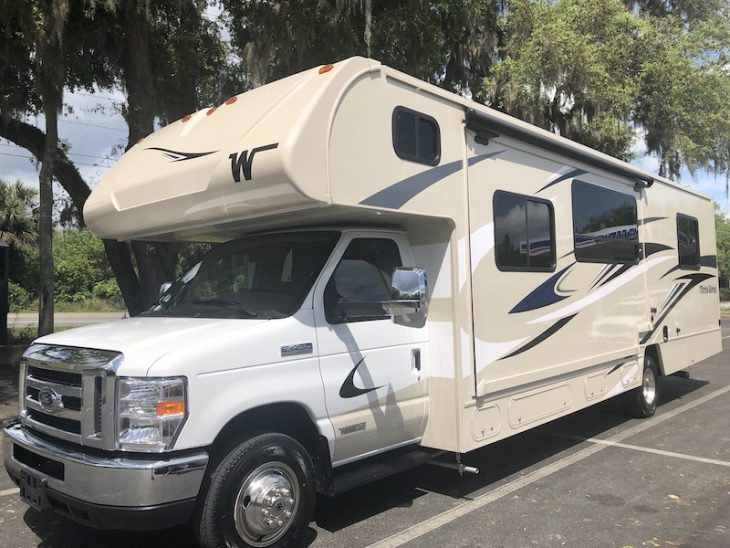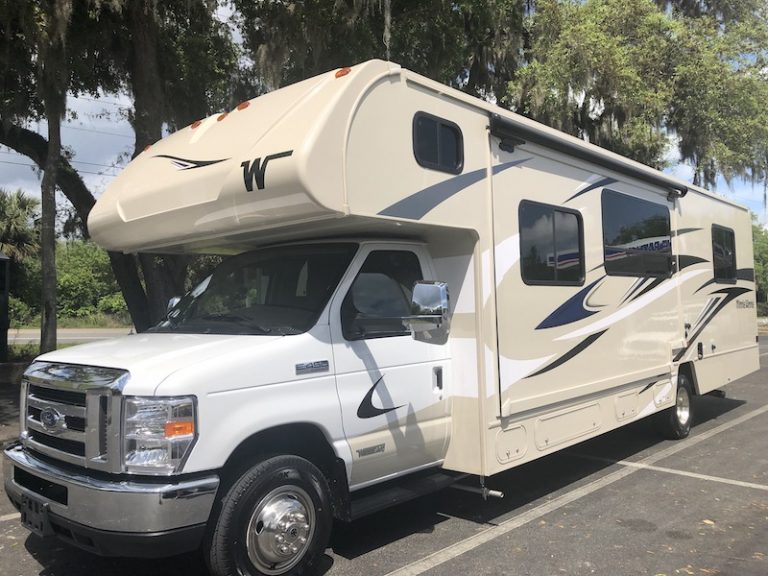 We packed up the RV with our clothes, bedding, food, inflatable kayaks, food and we hit the road. One of us drove the RV while another drove the car we would use for exploring each destination.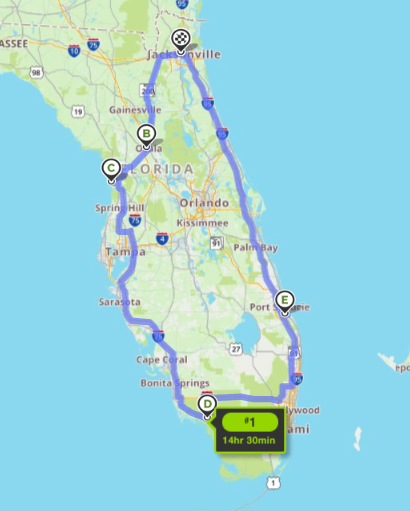 Our plan was to visit Ocala (home to numerous natural Springs and horse farms), Citrus County (home to Manatees!), Everglades National Park (to look for panthers and the elusive Skunkape), Martin County (one of the friendliest small towns in Florida), and finally Cassadaga Spiritualist Camp.
A look at the Minnie Winnie we've been driving the last week. Go RVing #sponsored

Posted by Deb Thompson on Thursday, April 18, 2019
Big thanks to Go RVing for helping us make this happen! Click the video above to take a tour of our RV.
It may have been an ambitious plan but it let us visit a good sampling of Florida's weird and wild.
WEIRD & WILD OCALA
We started in Ocala Florida for springs, kayaking, a visit to the Ma Bakers house and a few last minute discovered gems.
We parked and launched at the bridge on 445 that crosses Alexander Springs Creek. There is a pretty flat area to park your car and launch your kayak.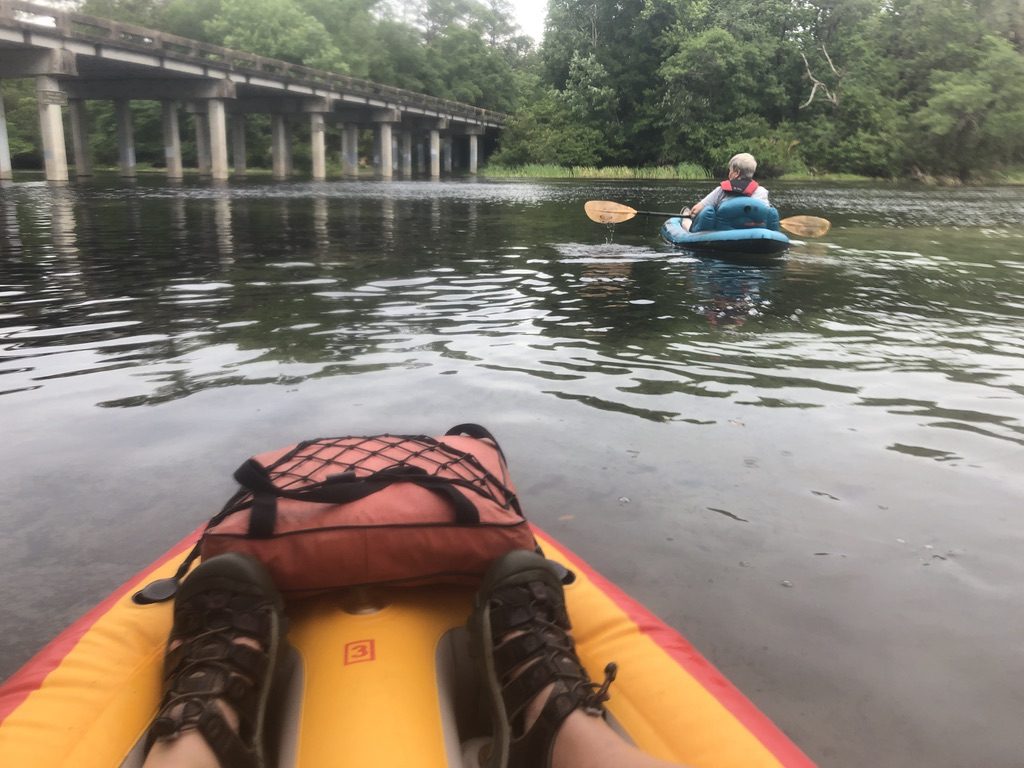 Be sure to check your map before you start paddling to make sure you're heading in the right direction.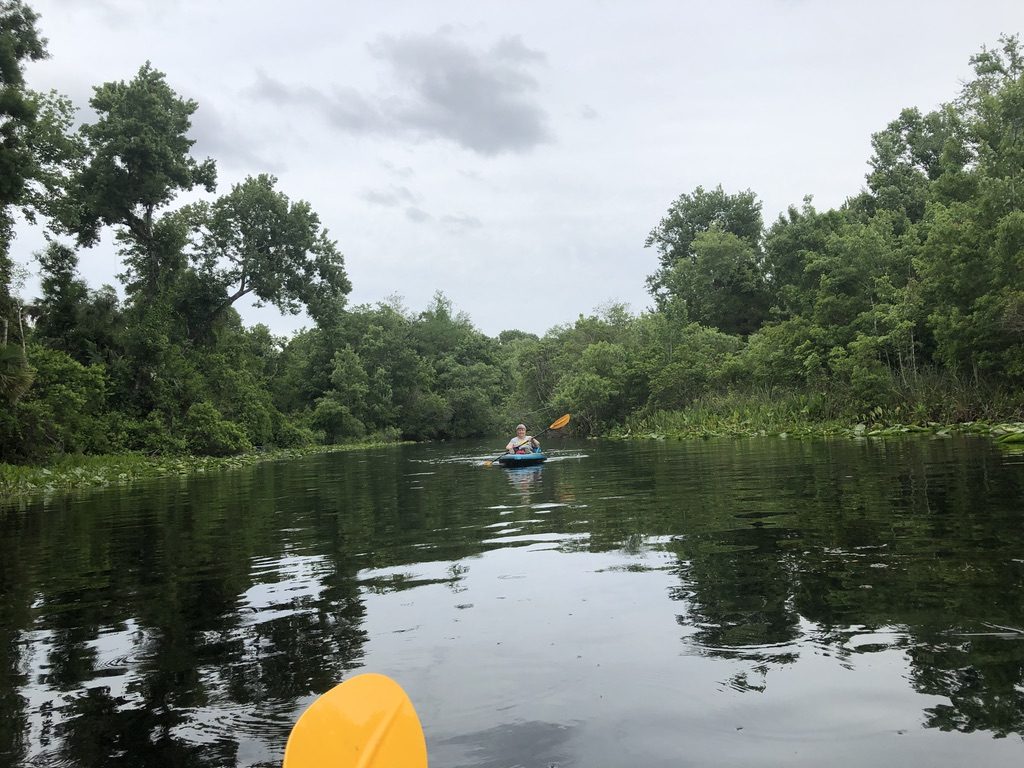 Where we parked we paddled under the bridge and towards the springs. It's about a 1 1/2 mile paddle to the Springs.
We took our time paddling to the Springs which took us about 90 minutes, but the paddle back took about 45 minutes.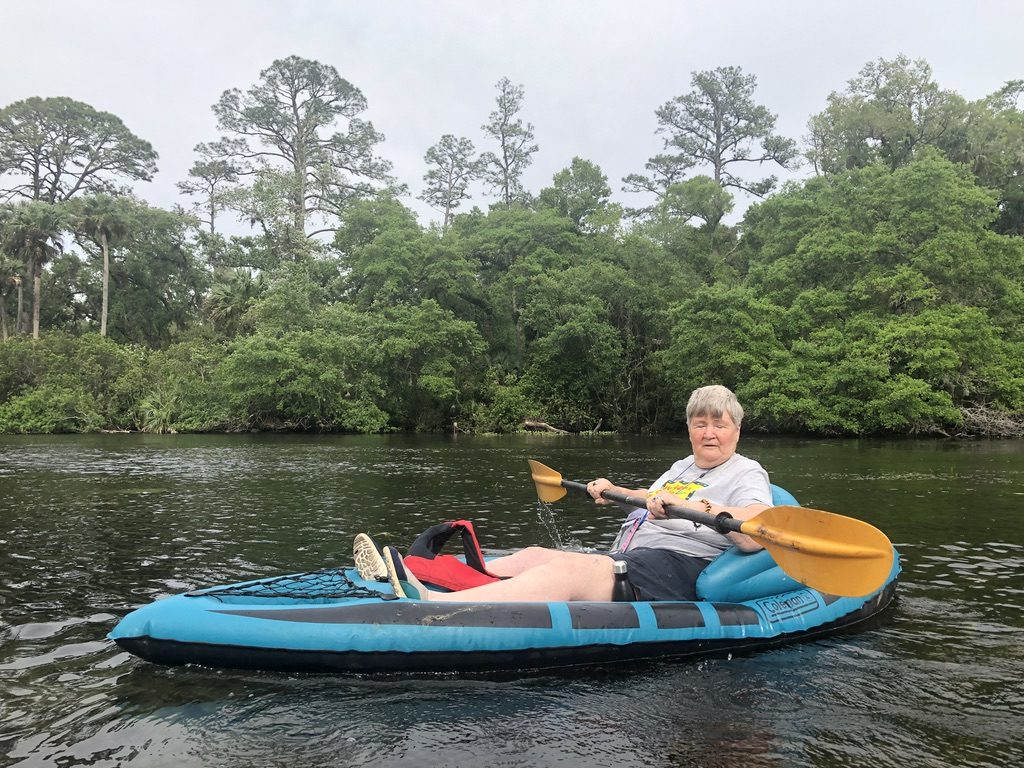 It was an amazing paddle. We didn't play in the Springs but took a quick stretch there before paddling back.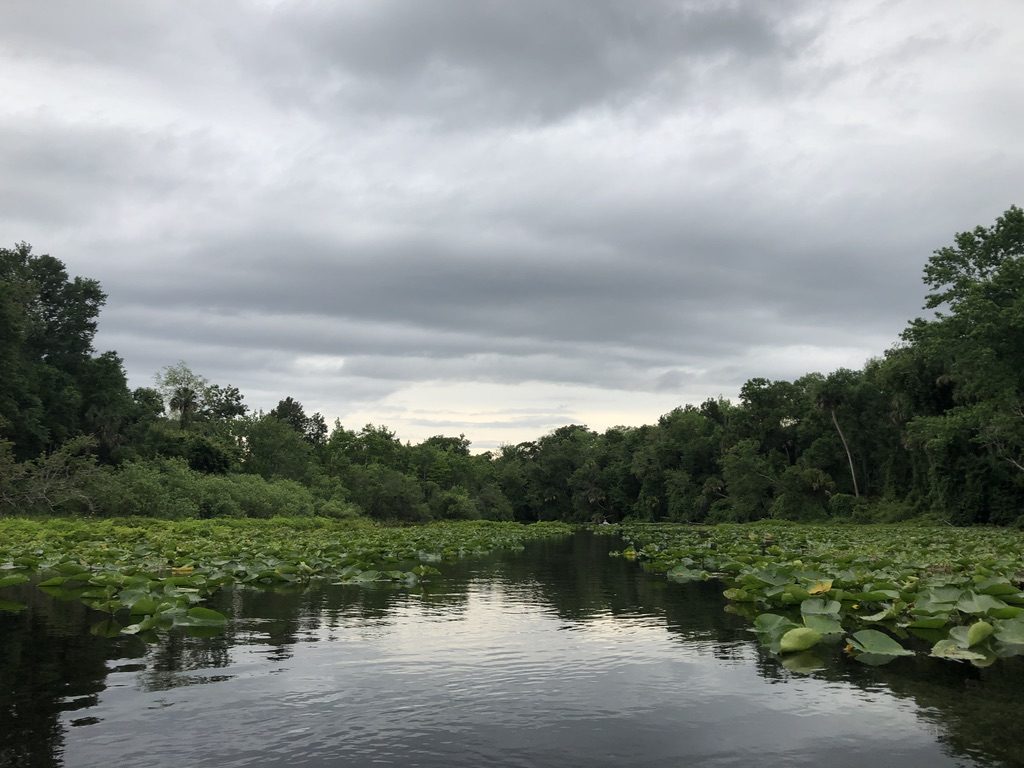 There are numerous water birds and birds of prey that you may spot during your paddle. Right before we arrived back to the car we spotted an Eagle which was pretty awesome.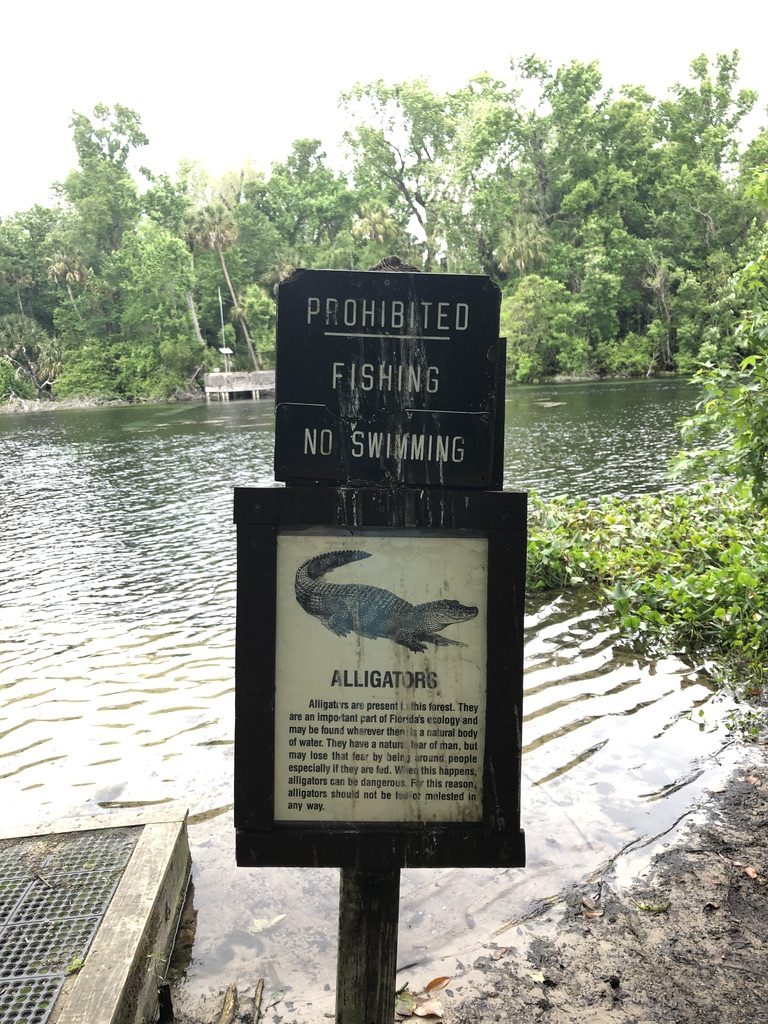 Note: There are alligators in them there waters so use caution and give them their space.
The Ma Barker House is a piece of Marion County history. Although moved from its original location where the shootout took place, the house still stands today and has been preserved for others to learn about the great standoff between the gang and FBI in 1935.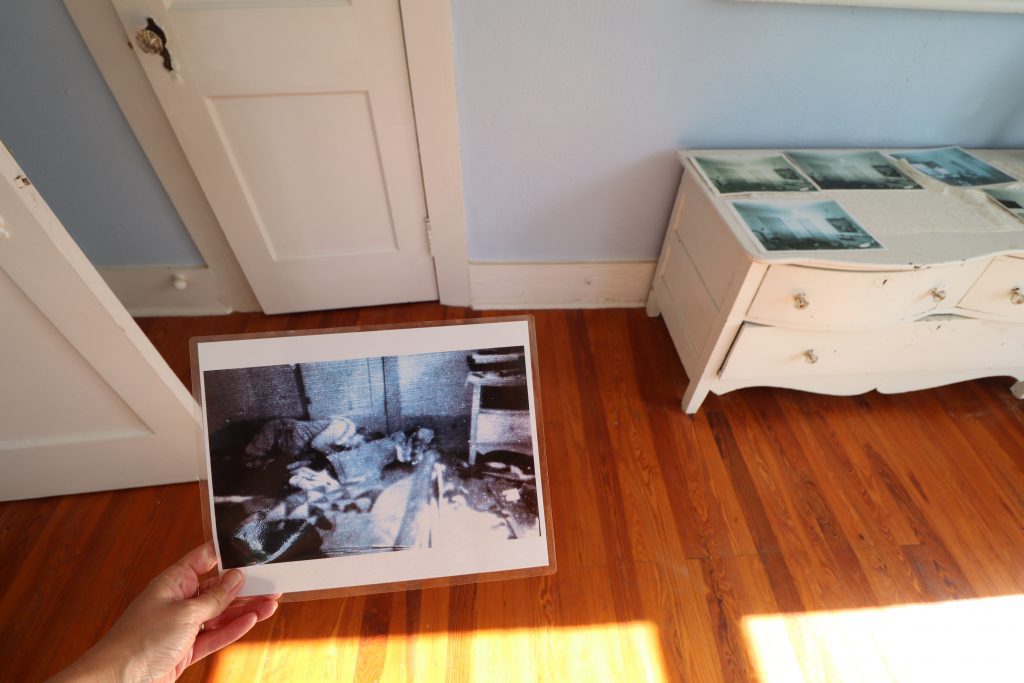 In the future, I believe they will offer ghost tours in the house. In the meantime, you can take a history tour that shares what happened during one of the longest shootouts in history.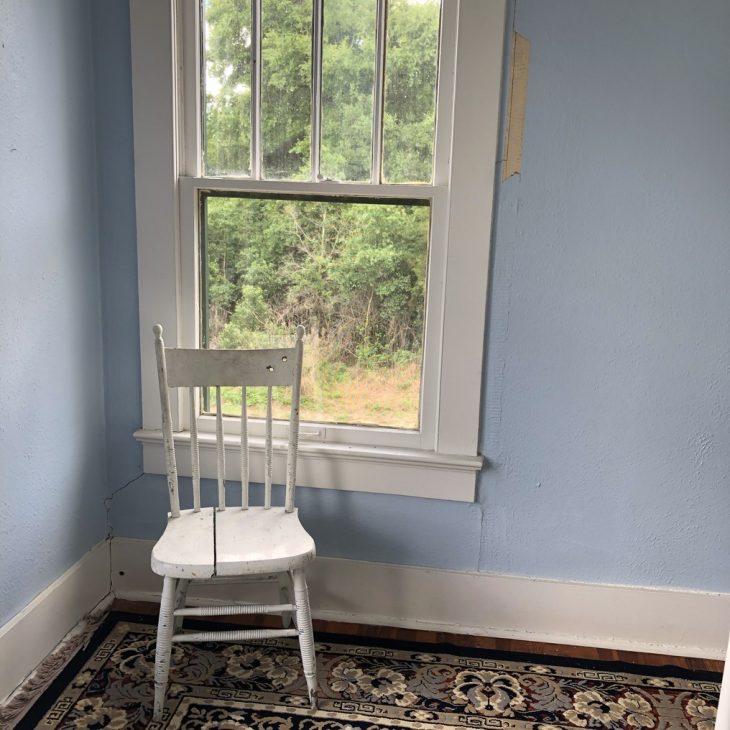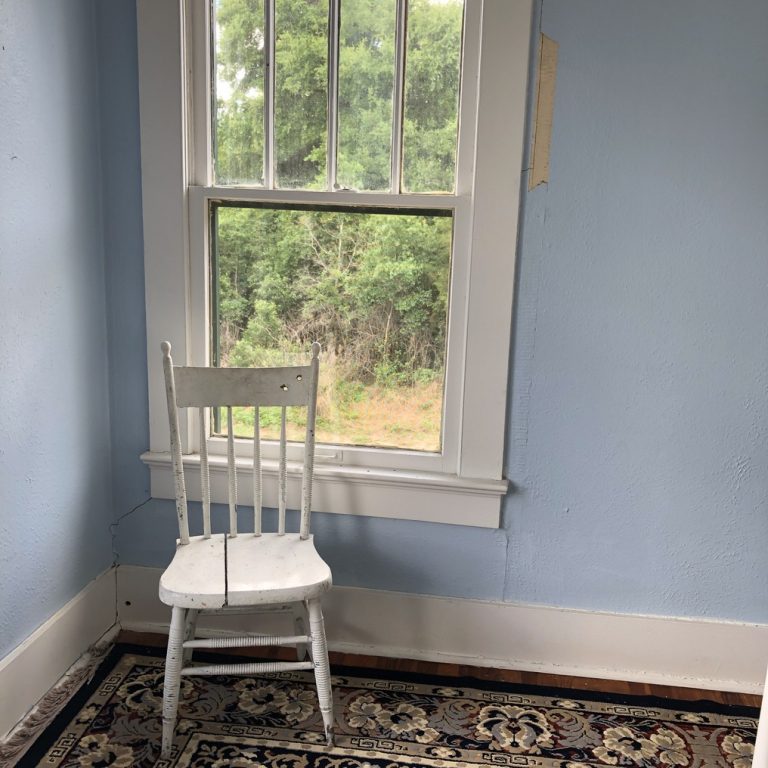 By the way, there are still bullet holes in the walls and in some furniture on display.
There are a number of black and white photos in each room that show how those rooms looked when the FBI did a walkthrough after the firefight finally ended.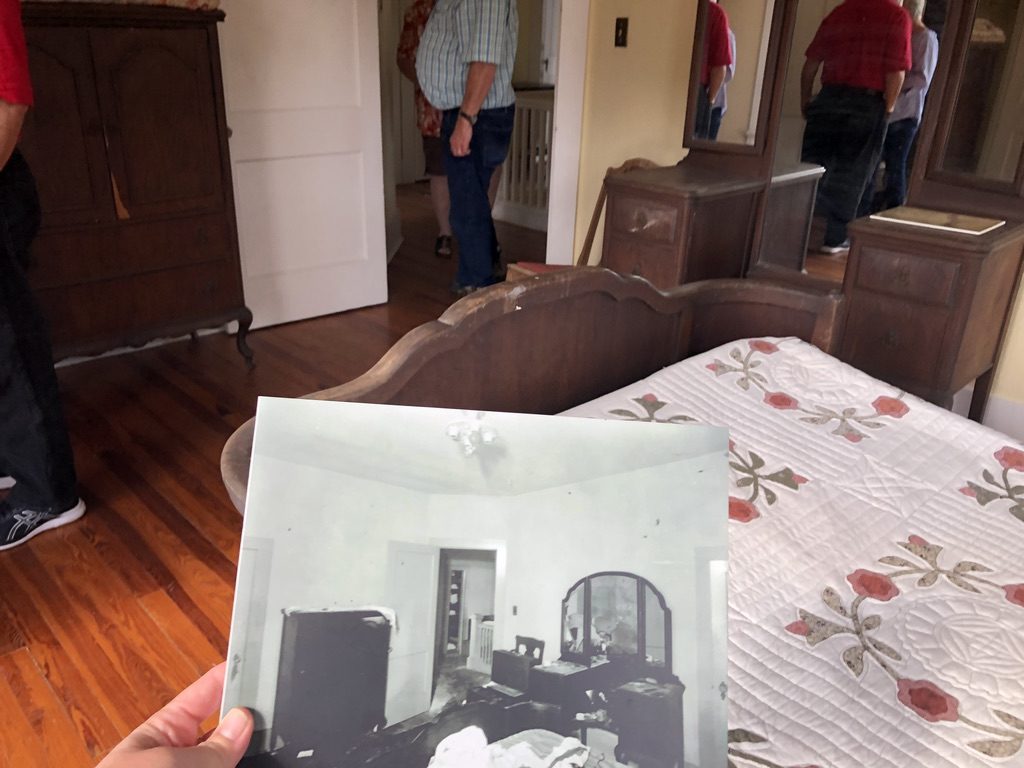 It's amazing how the rooms look almost exactly the same. Seriously, it's a very intriguing part of Florida history.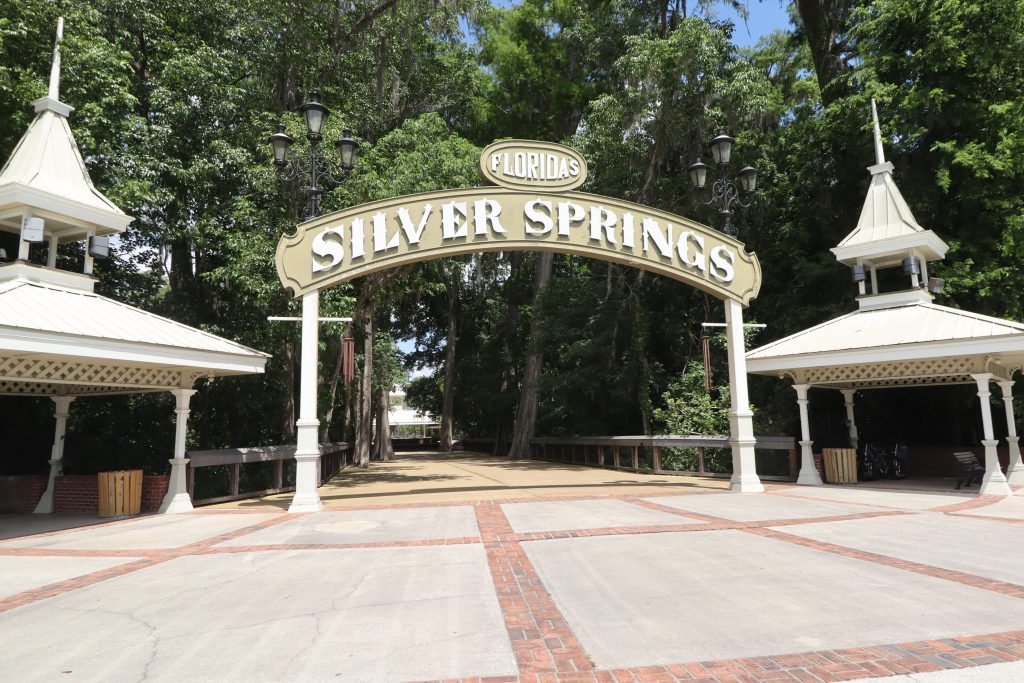 Explore all that hidden gems under the water at Silver Springs without ever getting wet when you take a glass bottom boat tour at Silver Springs.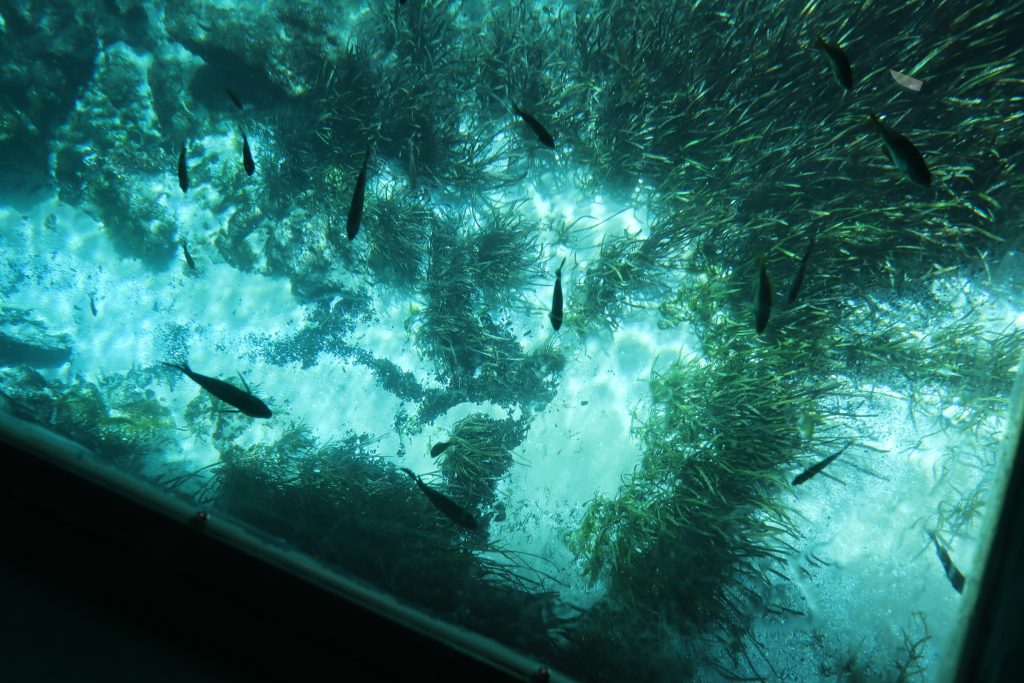 The glass bottom boat rides are one of Florida's oldest attractions and you might just be surprised by what you see. There will be fishes, statues, formations and the clearest water I've ever laid eyes on.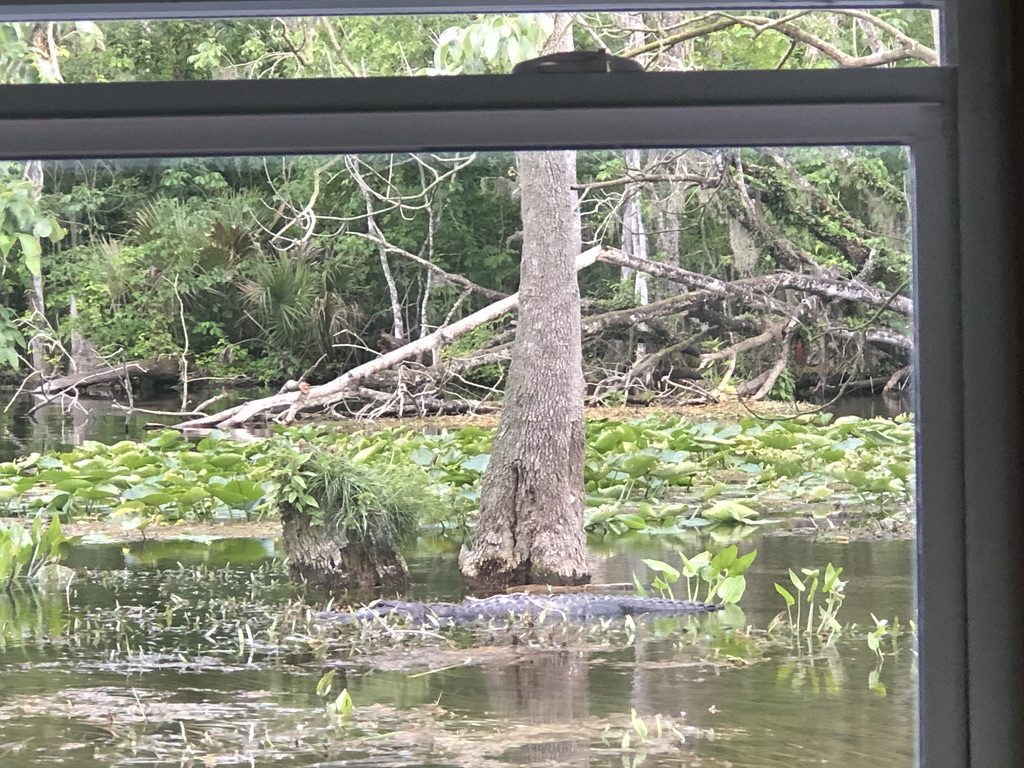 When your eyes aren't peering through the glass to the world below watch for alligators floating on the water surface or rhesus monkeys swinging through the trees.
The monkeys were brought to the park in the early 20th century and you'll learn more about that story during your tour.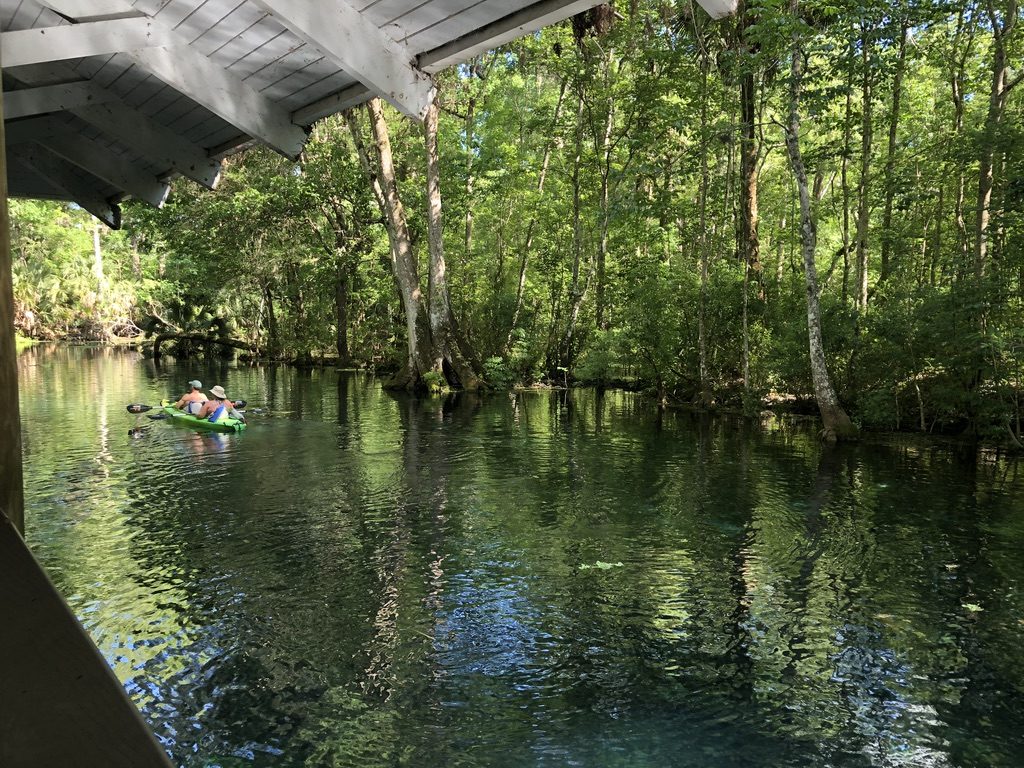 We didn't spot any monkeys during our visit, but the springs are a popular kayak spot with a kayaking trail and when we chatted with kayakers on the trail they mentioned seeing the monkeys earlier on the trail.
That would have been awesome to see monkeys in the wild in Florida. Maybe next time.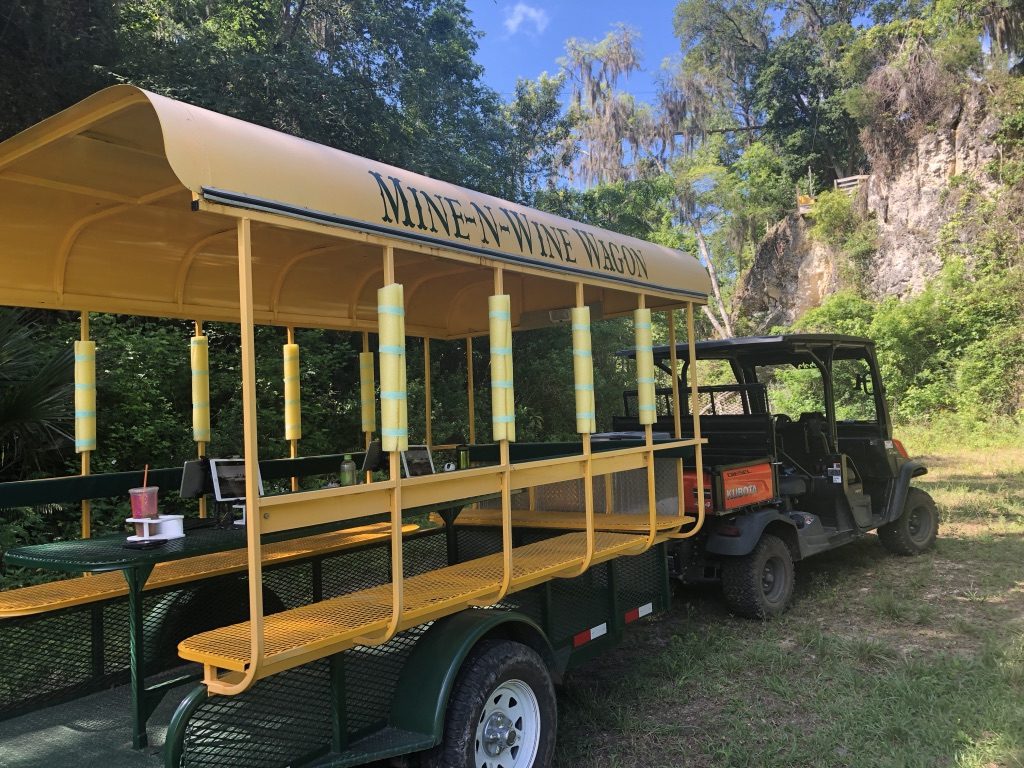 Who knew you could find Canyons in Florida? Any time I think of Florida I just see a whole lot of flat land in my mind, but Ocala actually has a number of hills and, shockingly, canyons!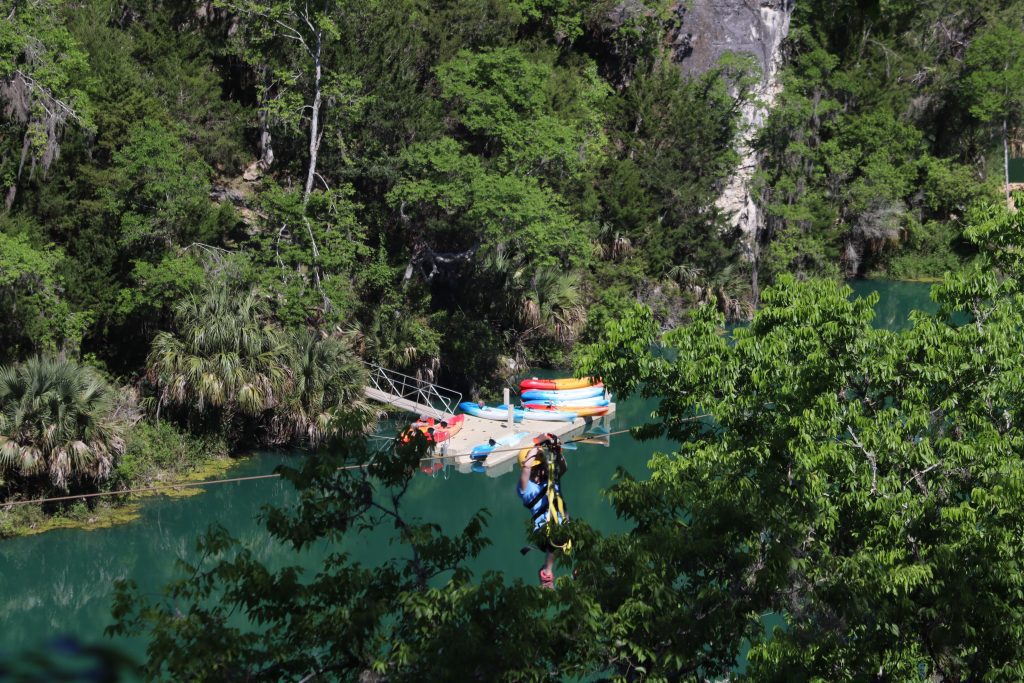 Take a Mine and Wine Wagon tour and explore part of the parks 100 acres while you learn about the property's history, zip lining facts and how these "canyons" came to be.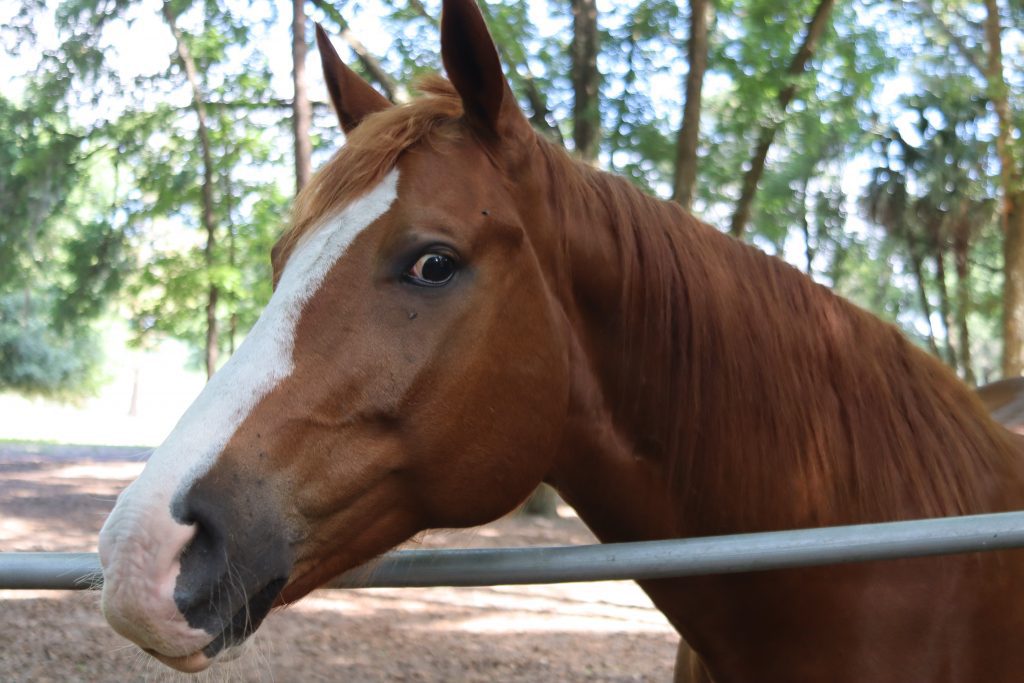 This old rock quarry has a lot of history, as well as caves, wildlife, and adrenaline-inducing adventures.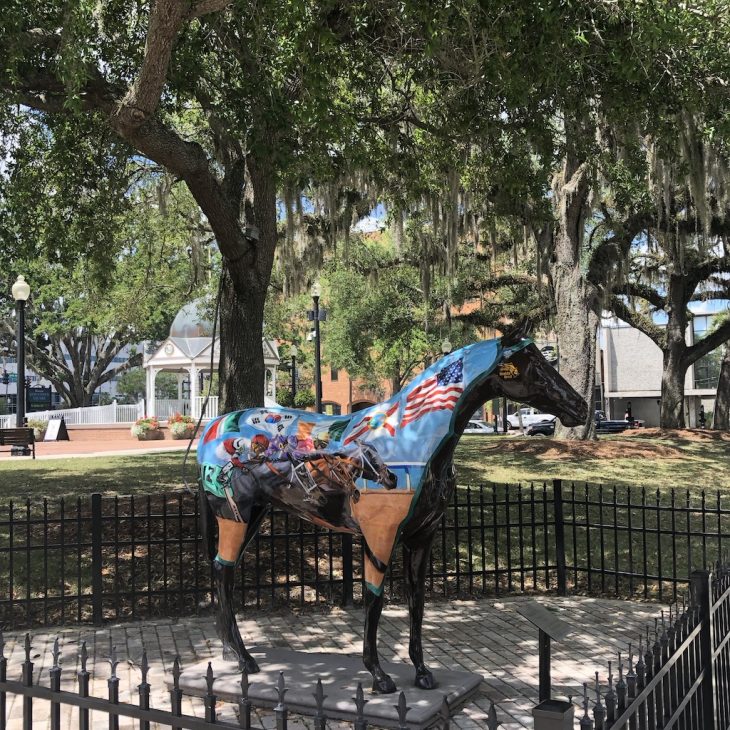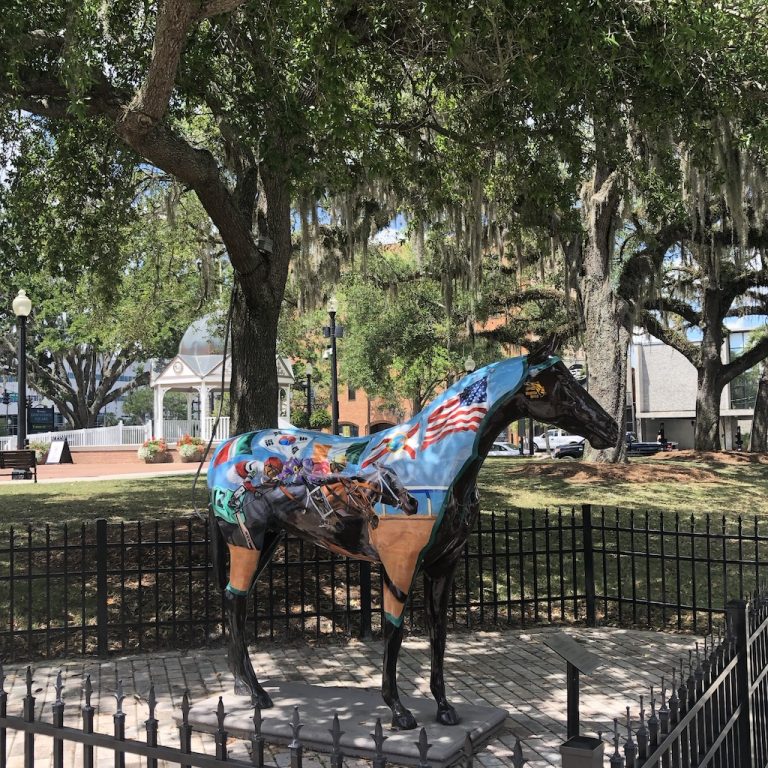 Take a stroll around historic Ocala and enjoy shopping and photographing the art horses of Ocala.
The horses are a bit of a hide and seek, but keep your eyes open as you walk and drive around. You never know where you might see one.
Take the right roads and you just might pass some incredible horse farms and see actual horses.
This is gorgeous horse country and where many Kentucky Derby winners are trained.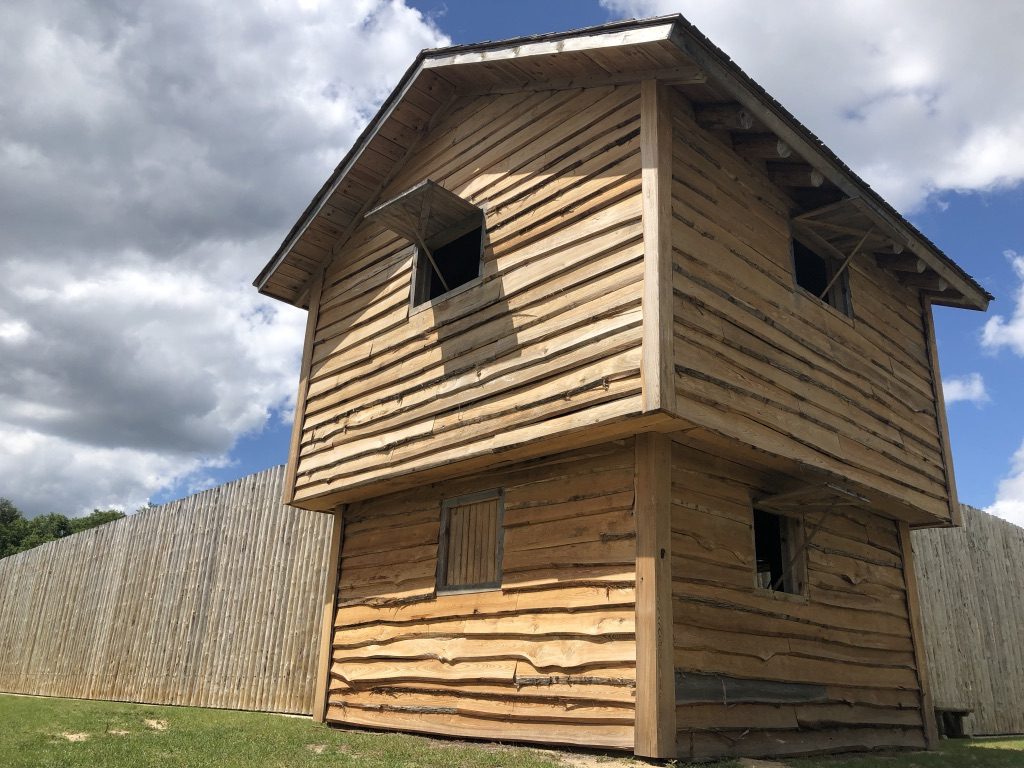 Located just a short jaunt from downtown Ocala you'll find Fort King National Historic Landmark. This is a major military post during the Second Seminole War.
There is a reconstructed fort, a small museum and, most importantly, be sure to watch the film that gives the history of the fort.
The Seminole Wars are not one I remember from my history books and this was a reminder that so much of American history is lost to common knowledge.
A visit to the Fort is free and well worth taking an hour out of your day to learn a bit about this piece of American history.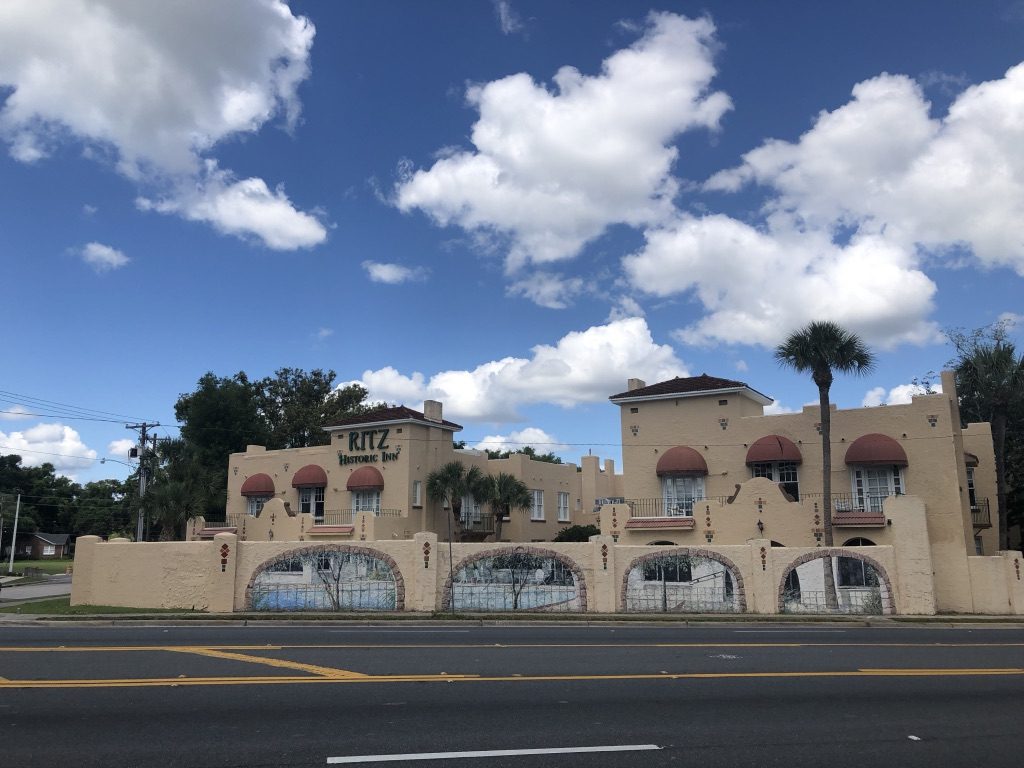 Future Haunted Florida Stay?
Ritz Historical Inn
You can't actually stay at these places right now, but they each have a haunted story. Keep an eye on these because they just might be back in business when you're in town.
Ritz Historical Inn was built in 1925 and experienced a fire in its early years where several guests died. It has many reports of ghostly activity.
In 2010 the building was taken over by Volunteers of America to convert the building to housing for homeless veterans.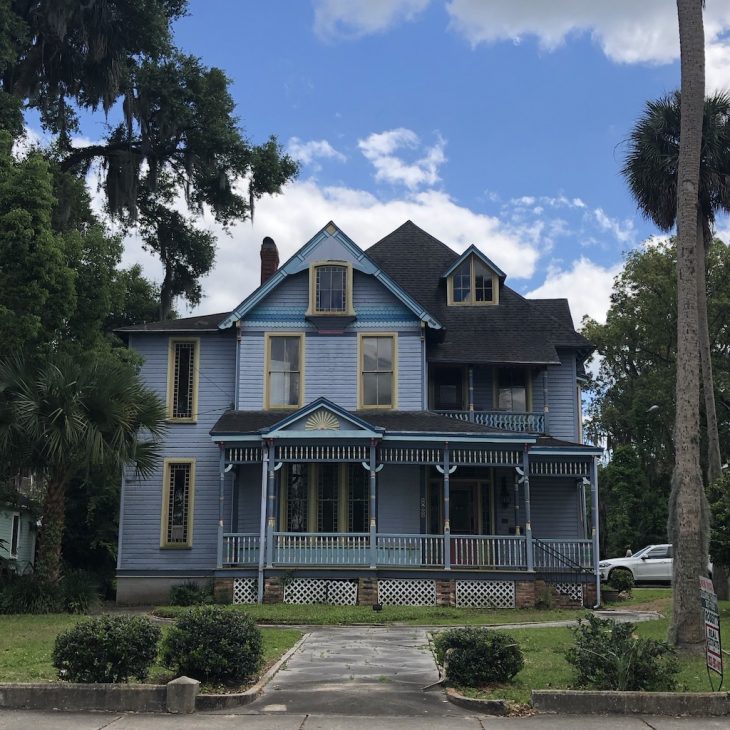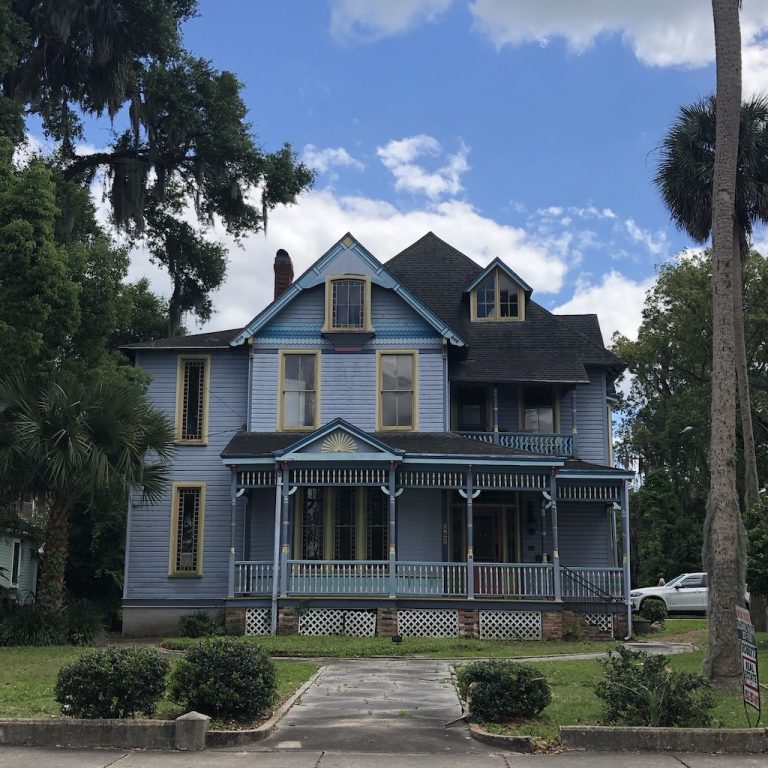 Seven Sisters B&B
The Seven Sisters B&B is a circa 1890 Gothic Victorian Inn located in the historic district.
This B&B is claimed by many to be the "Most Haunted Inn in Florida."
The inn is currently up for sale so if anyone is looking for an investment let me know. I'd be happy to consider being the innkeeper to this haunted gem.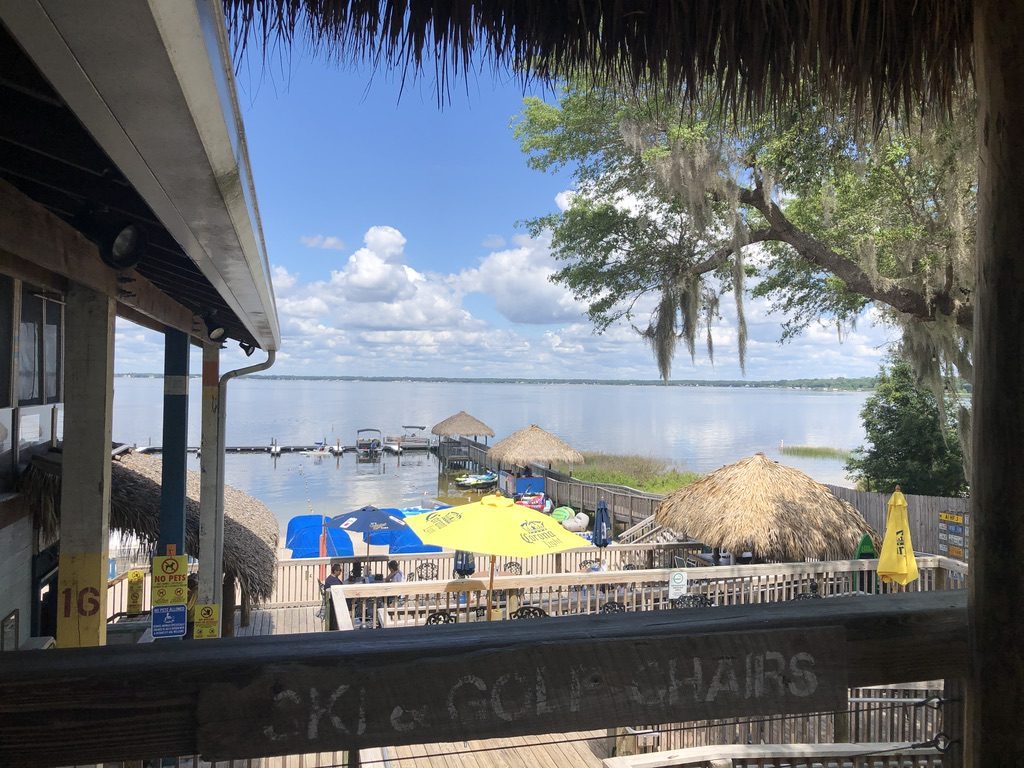 WHERE TO EAT IN OCALA
Located on beautiful Lake Weir, this waterfront restaurant has been a local favorite since making its culinary debut approximately 4 years ago. Indoor, outdoor, and even beachside dining are all options for this Florsianna Cuisine restaurant.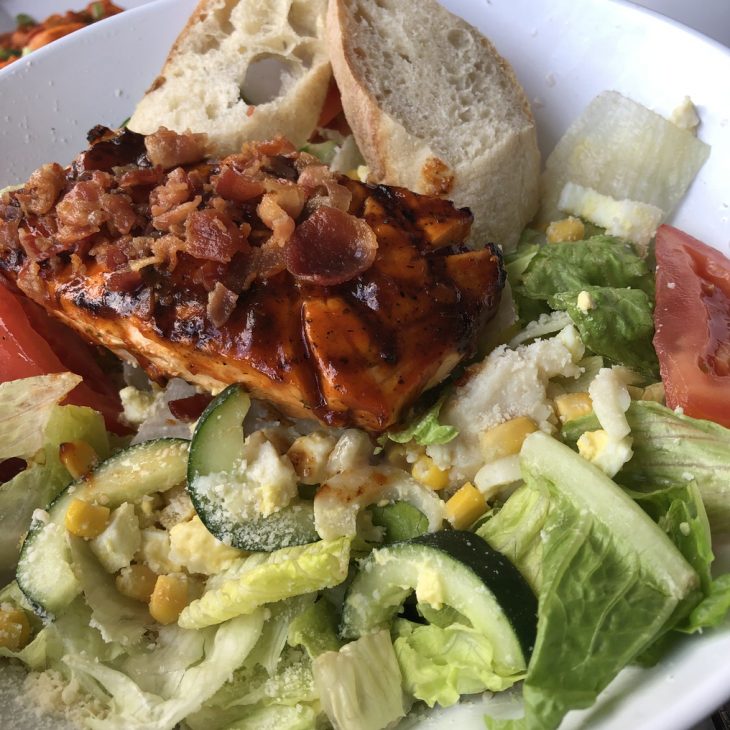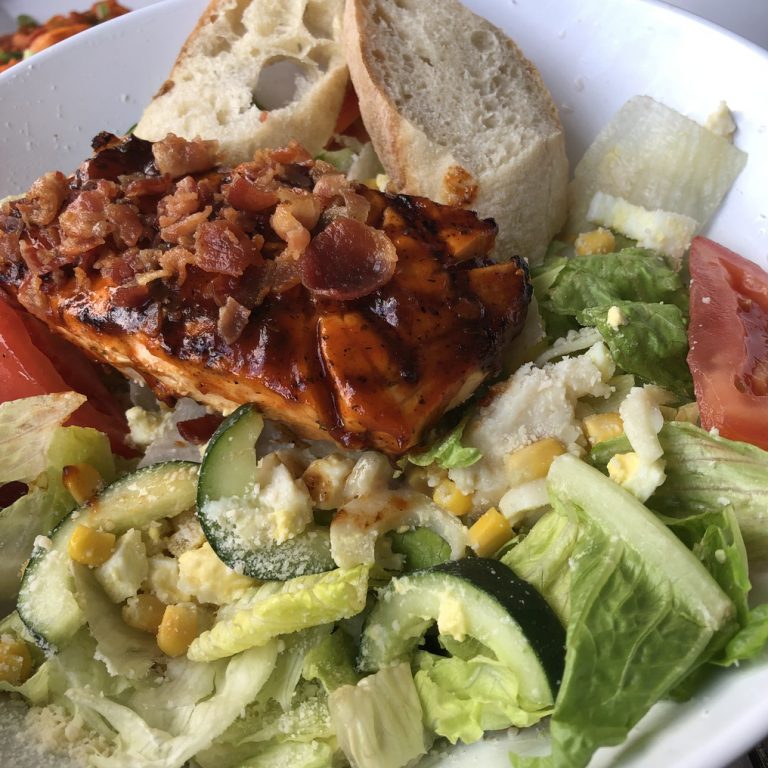 Florsianna is a bit of Southern comfort blended with some Louisiana flare. Honestly, it's the best of both worlds upstairs while the beachside dining serves up fresh seafood at the Steam Shack.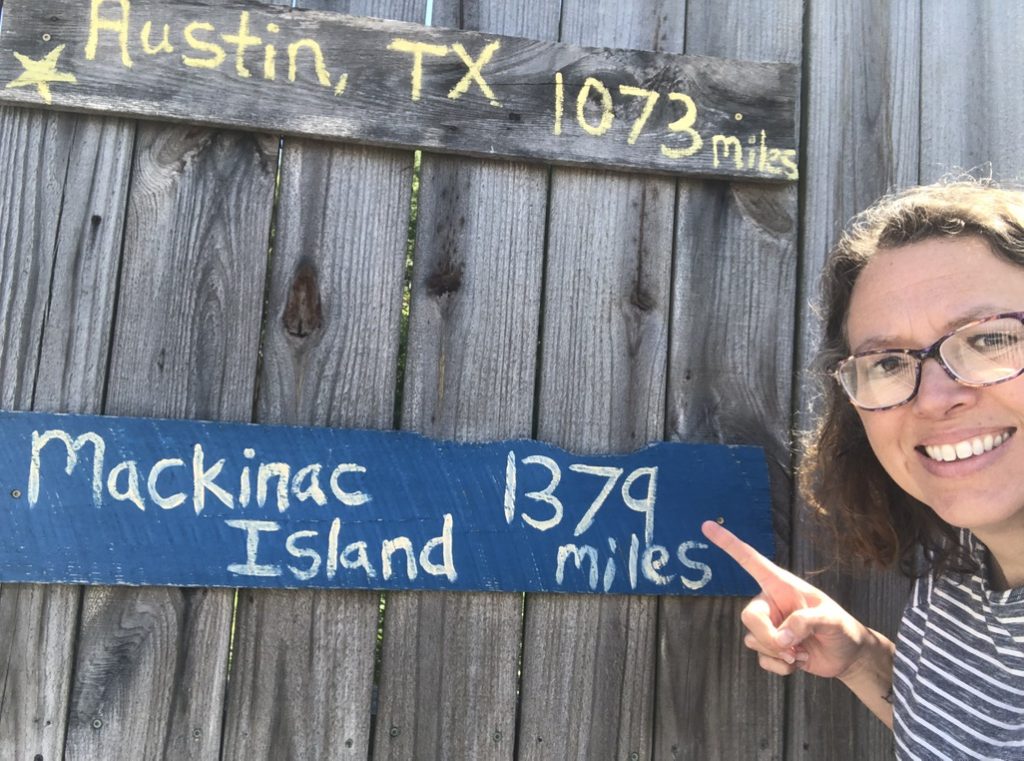 Be sure to walk around a bit. I was completely taken with the signs on the way down to the Steam Shack. Love finding pieces of home when I'm far away.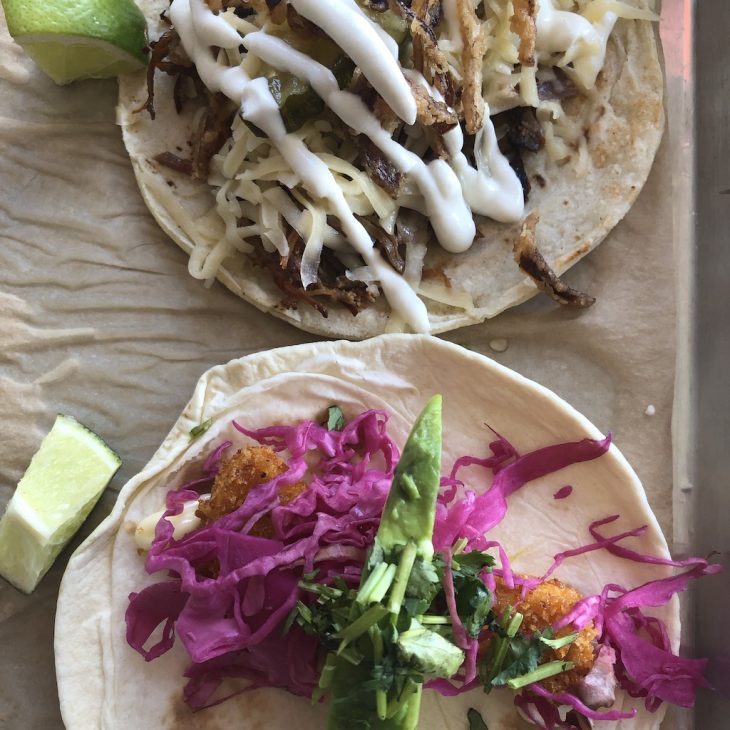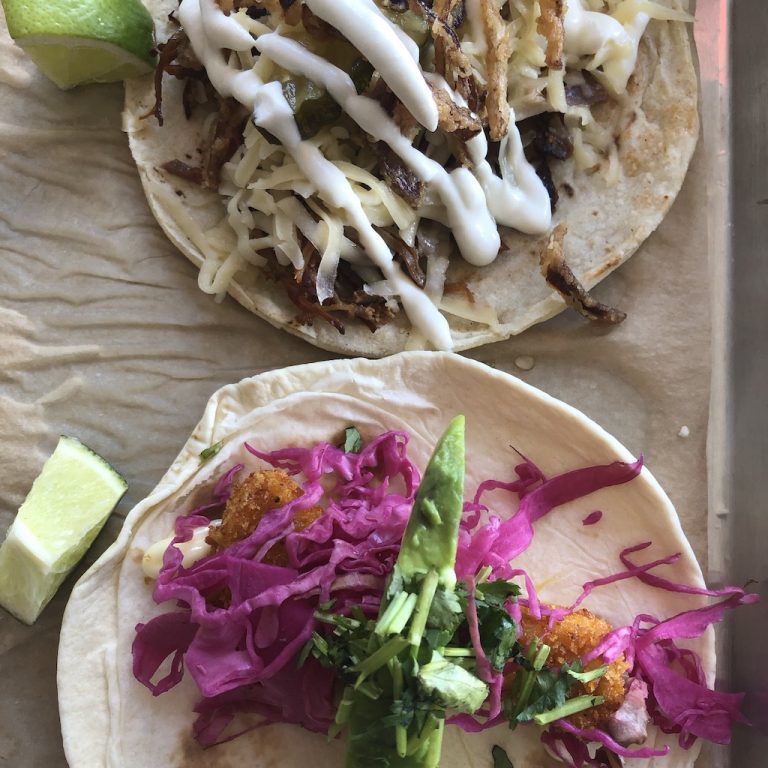 A new option in downtown Ocala that will make taco lovers so very happy.
I'll just say straight up…get the Mahi tacos. In fact, get two.
Although, the brisket tacos were really good as well.
Oh heck, get 3 or 4 different ones just to have a variety.
You won't be remiss trying the plantains either.
Indoor and outdoor dining complete with a full bar. Perfect place to grab lunch or dinner.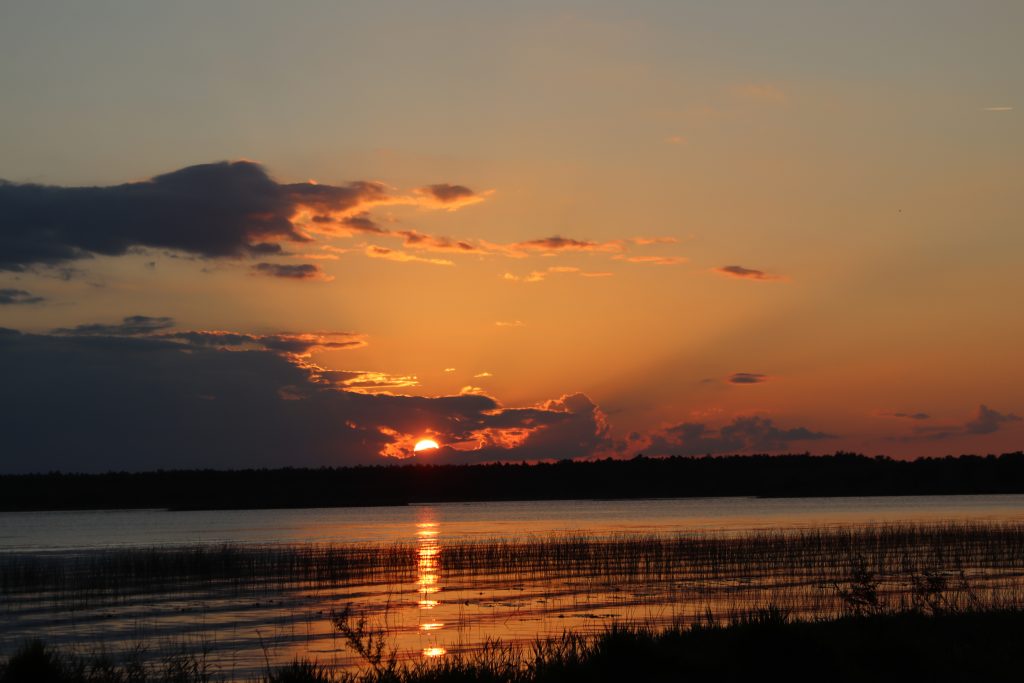 WHERE TO RV CAMP IN OCALA
Elite Salt Springs Resort
Elite Resorts in Salt Springs is the place to be for a quiet, surrounded by nature, campground.
Located across the street from Salt Springs this RV park is a more year-round RV resort than a campground.
Nestled on Little Lake Kerr Elite Resort at Salt Springs is a quiet campground with friendly neighbors.
If you are without an RV you can still enjoy all that is Elite by renting a cabin.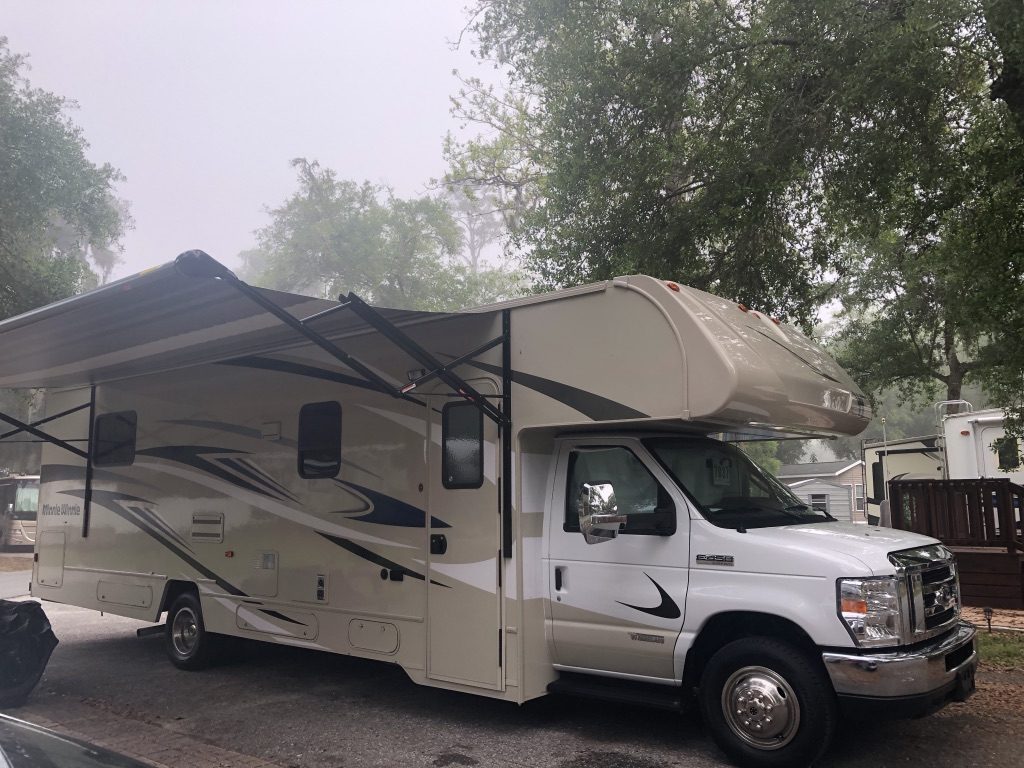 The resort has a large clubhouse with a big screen TV, family pool, adult seasonal heated pool and spa, tennis court, horseshoe pitch, volleyball court, shuffleboard courts, boat launch and dock, and 24-hour gated access.
This is the perfect location for exploring Ocala National Forest and surrounding towns.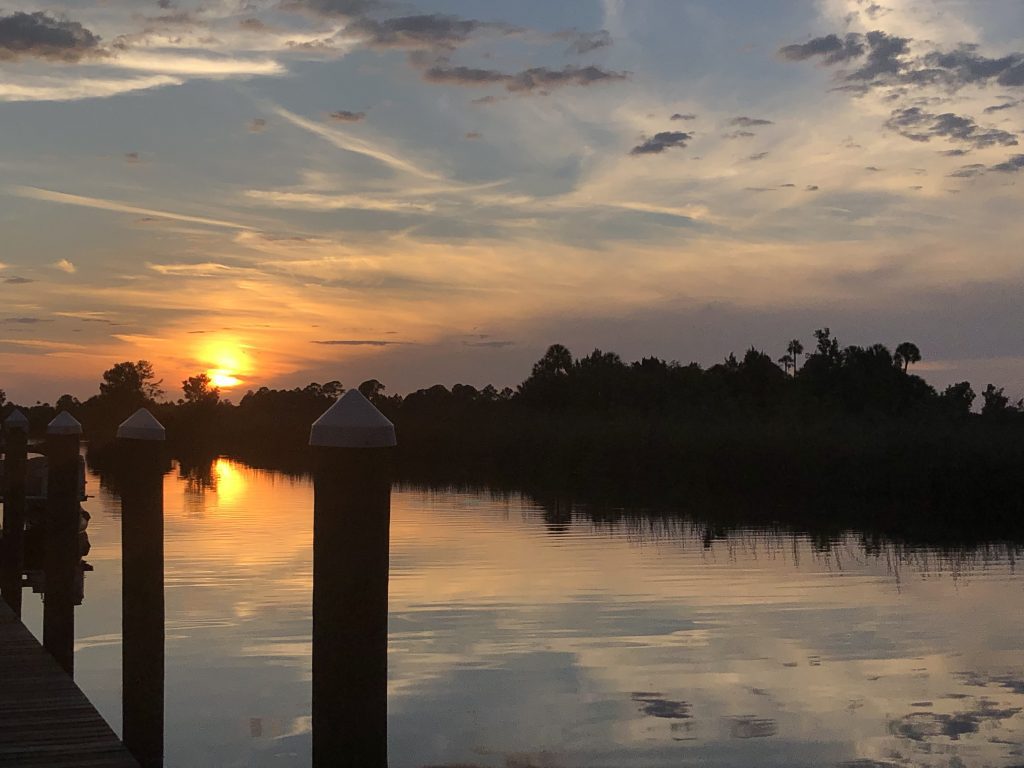 WEIRD & WILD CITRUS COUNTY | Crystal River & Homosassa
Honestly, this was so much fun.
Well, ok, to be fair, it was a bit scary at first. I didn't like floating with my face in the water all that much and may have had a wee bit of a panic attack when I first attempted it.
HOWEVER. once I calmed myself down and got with the program it was amazing.
Floating above these gentle giants of the sea is a fabulous experience. Our captain and guide found the best places for us to enter the water without disturbing the Manatees.
Once in the water, the guide would float with us to find the Manatees.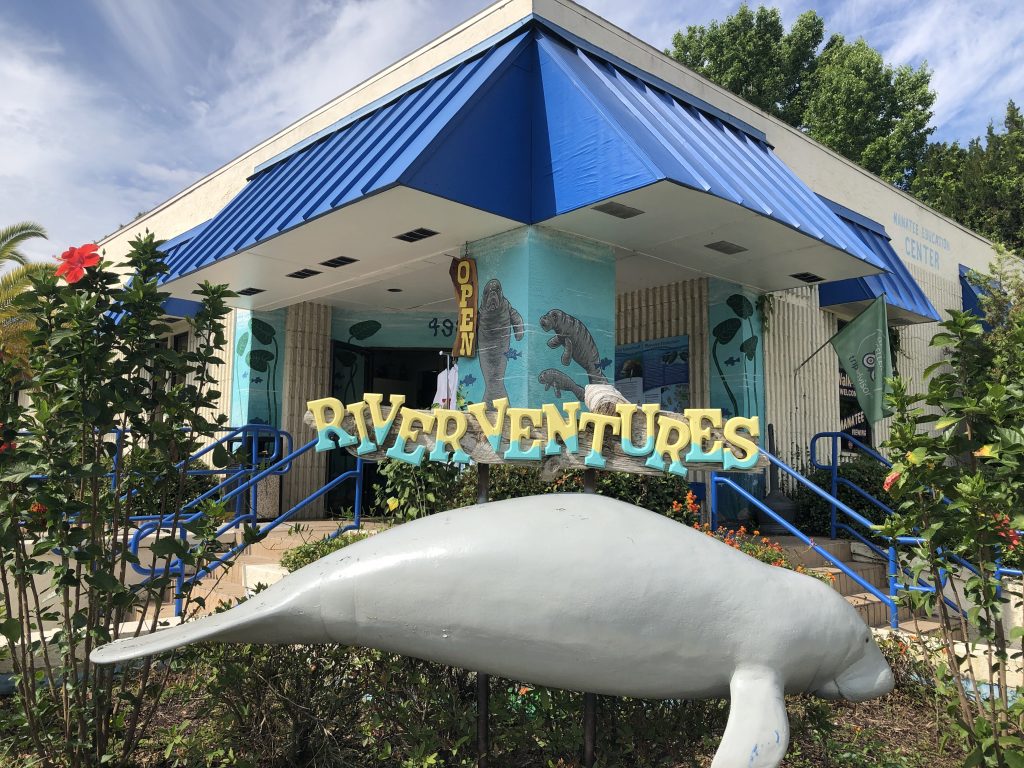 The more time I spent in the water the more comfortable I became and it ended up being one of the most memorable things from this trip.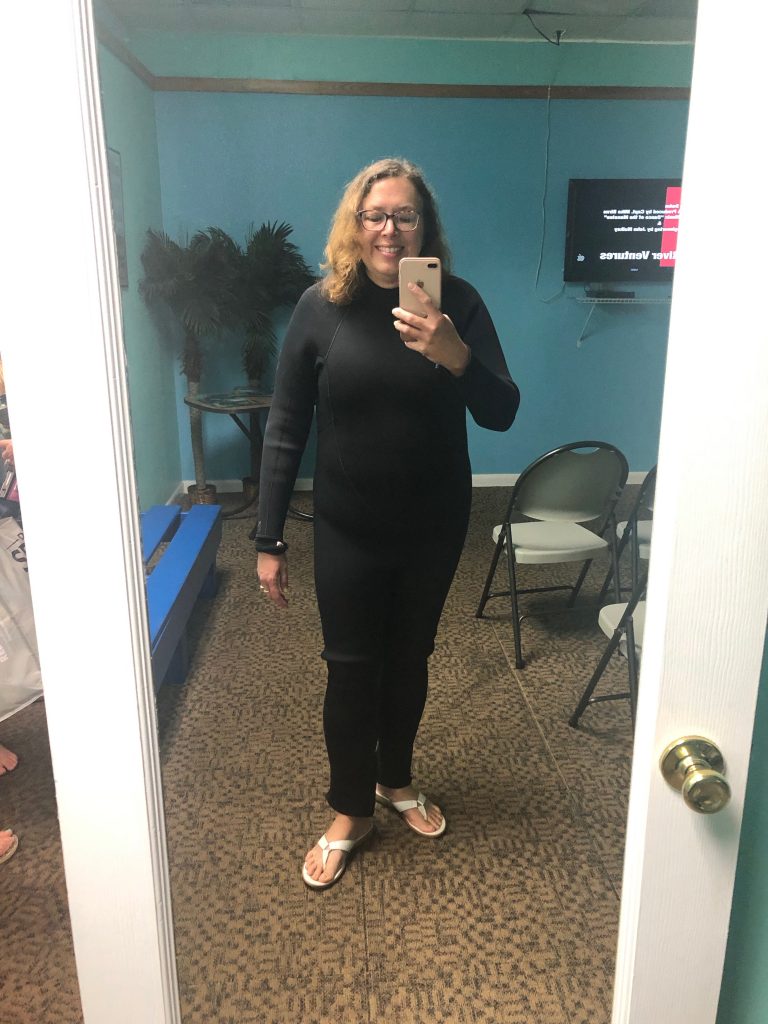 I definitely want to go back and do this again even though you have to wear a wet suit 😉
A fun thing about my swim with the Manatees. I met a solo traveler from my town!!
Ok, for most people this isn't a big deal but I live in a town of about 10,000 people that no one has ever heard of. To actually meet someone from there…EPIC!!! Kelly, I hope your travels are going well and that we meet again soon.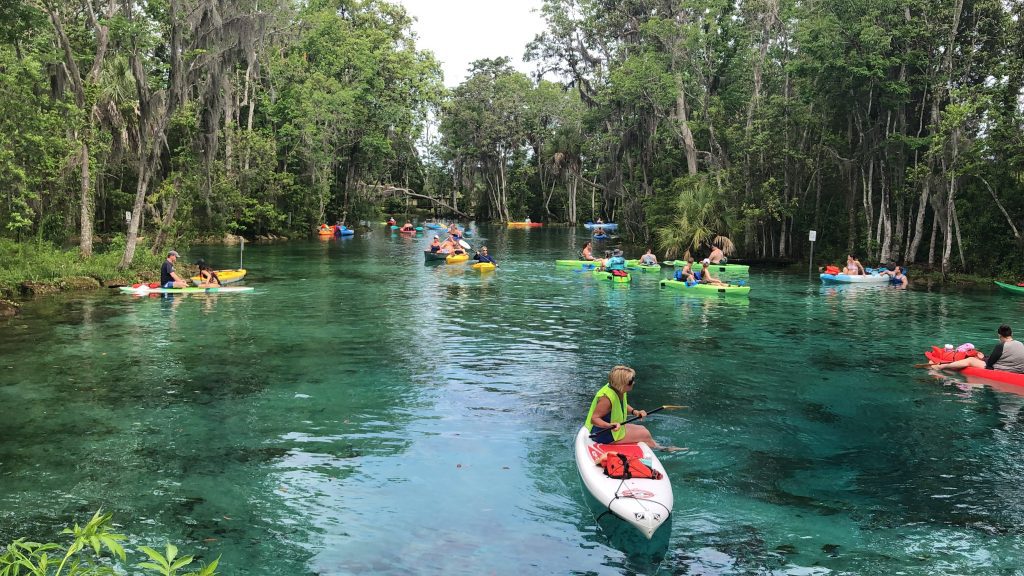 This is a spring worthy of a kayak adventure. Three crystal clear springs worth the paddle.
We visited on a Saturday and it was packed with kayakers.
I recommend a mid-week visit for hopefully fewer people on the water. Launch your kayak on nearby Kings Bay and navigate to the springs.
Note that paddle craft access is prohibited November 15 to March 31 as the springs provide a safe space for wintering Manatees.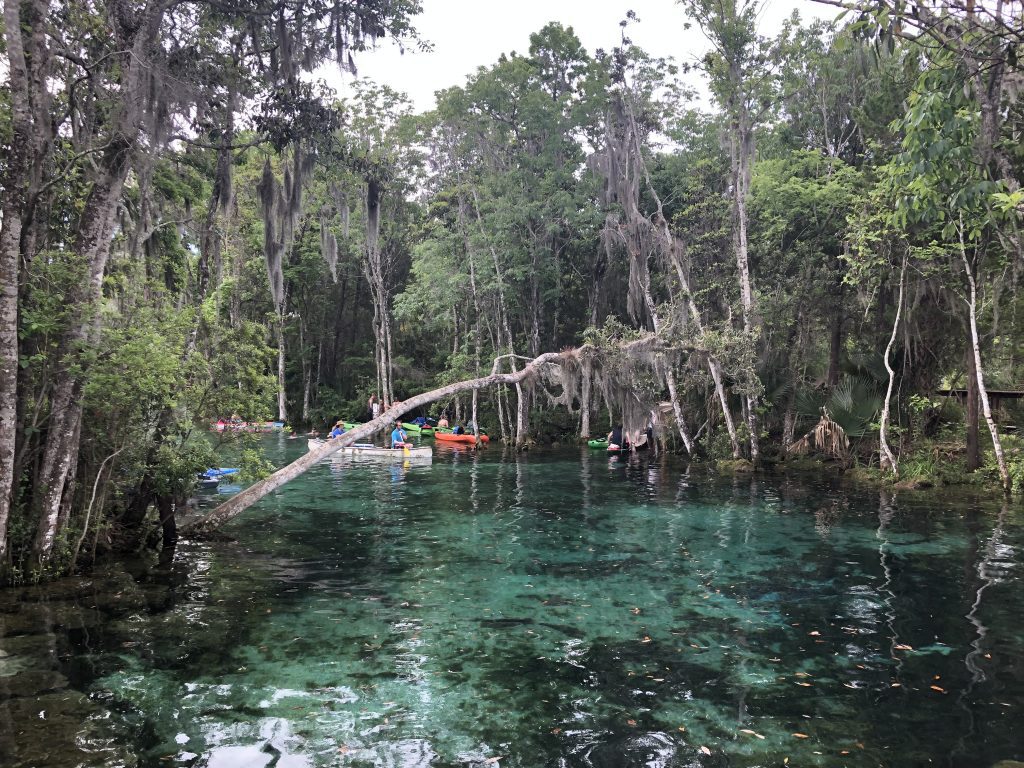 During the winter skip the kayak and view the Manatees from the boardwalk.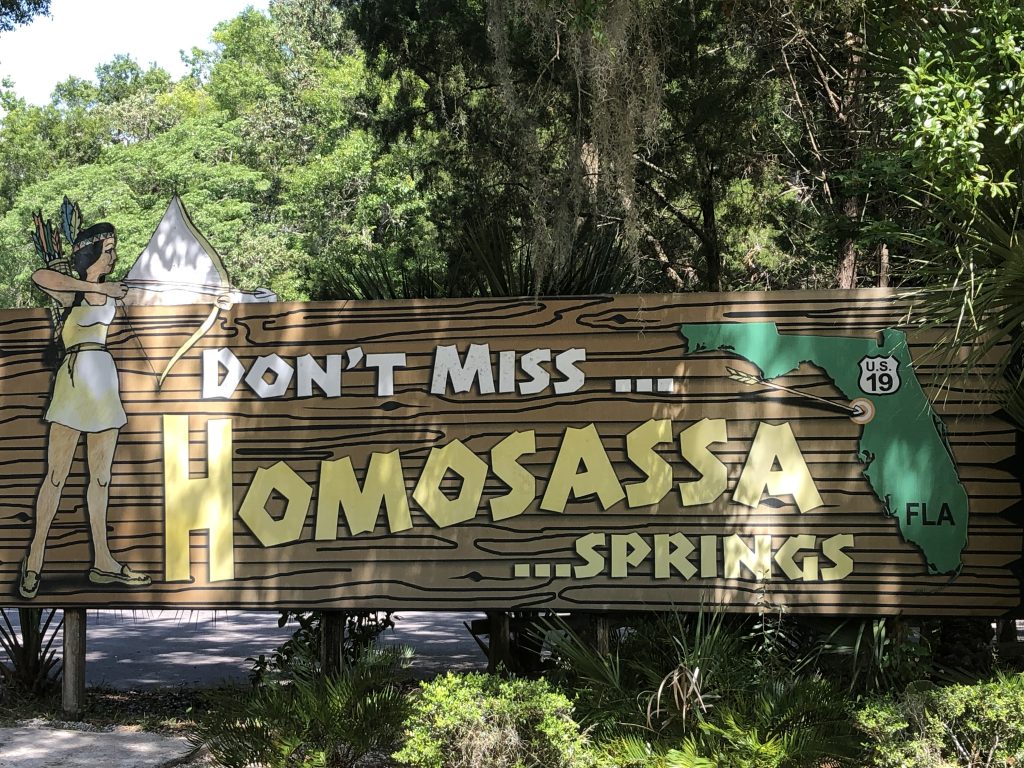 Visit Ellie Schiller Homosassa Springs Wildlife State Park to see the endangered Florida panther, red wolves, manatees, whooping cranes, a lot of different birds, plus black bears, bobcats, and, of course, alligators.
At the springs you can watch Manatees play in the water. Be sure to visit the underwater observatory to take a stroll under the springs to see the Manatees and fishes from a different point of view.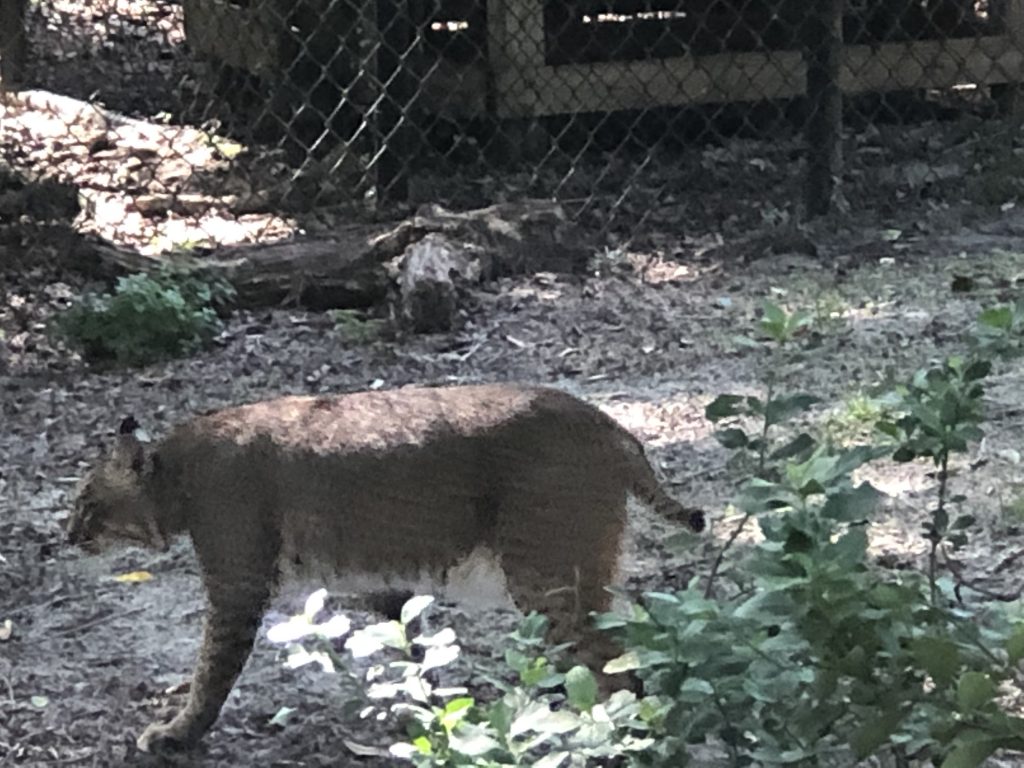 As a bonus, enjoy a boat tour when you park at the Visitors Center and take a boat tour from there to the West Entrance of the Wildlife Park. You can return via the boat or take a tram ride for a different perspective of the park.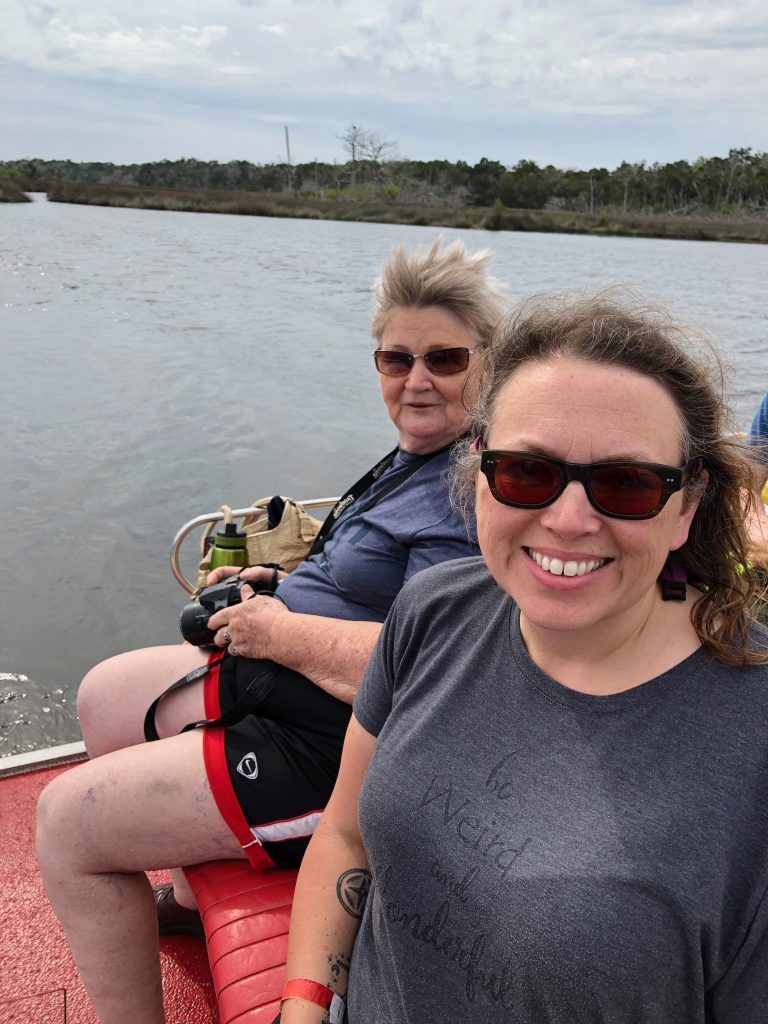 Join Ozello Boats in Ozello for an airboat ride that you're not soon going to forget. Board the boat and slowly depart the fishing village while enjoying views and hearing stories about this historic area.
Once you're free of the wake-free zone the captain will pick up the pace and you'll be skimming across the water towards the Gulf of Mexico and the beautiful St. Martins reef.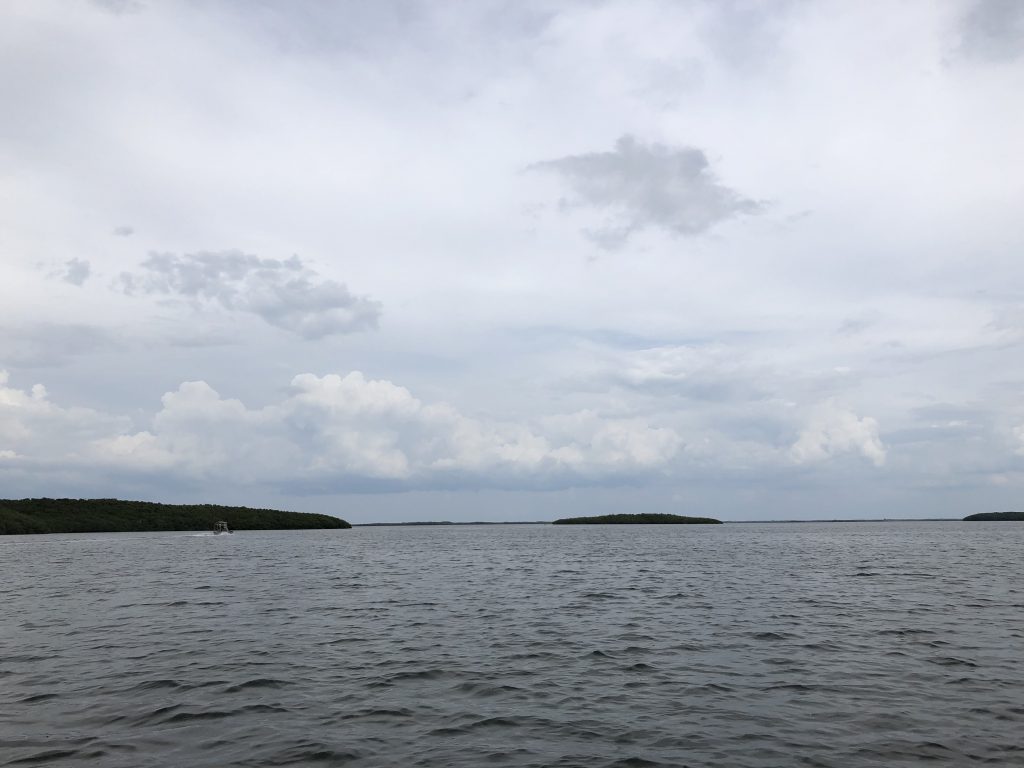 It felt like we went to the edge of the world during our boat ride. This tour showed us the beauty of wild Florida.
We only saw one other boat while we were exploring this part of Florida. It's so incredibly quiet and peaceful. I loved every minute of it.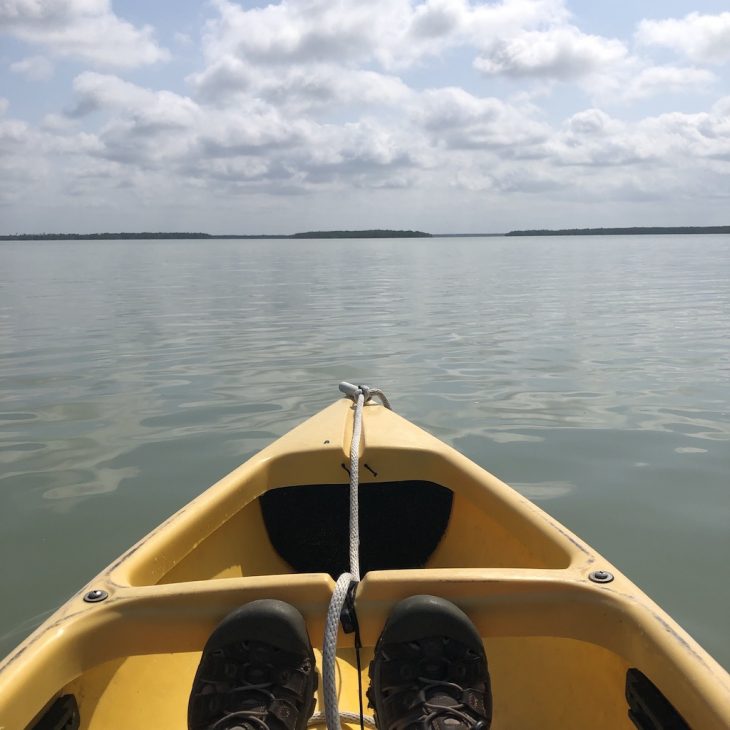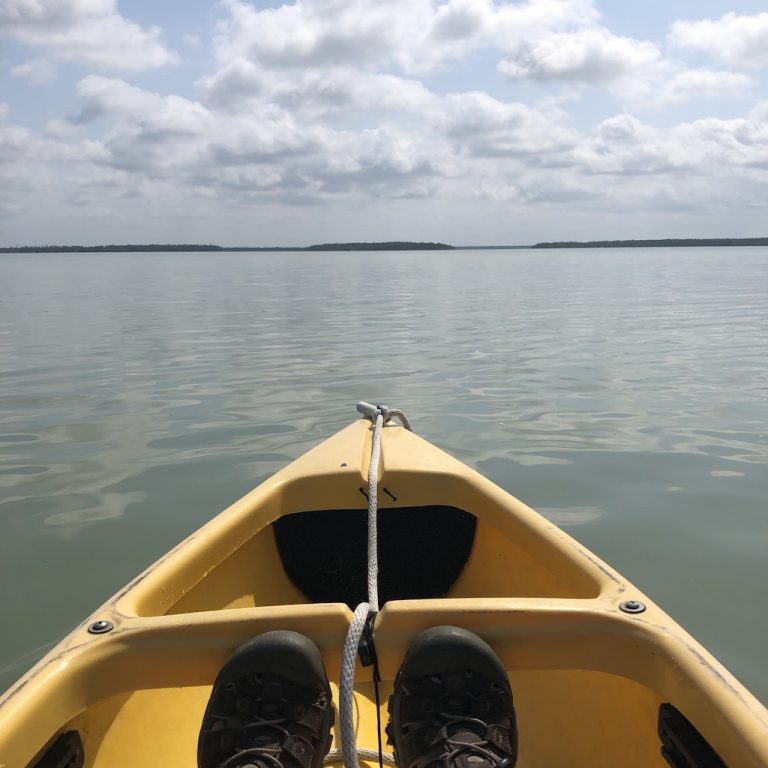 Take a guided kayak tour to get an overview of the river, history and shown the hot spots of the area.
If you prefer to paddle about on your own, River Adventure Tours rents kayaks as well.
Anytime spent in a kayak is time well spent ; )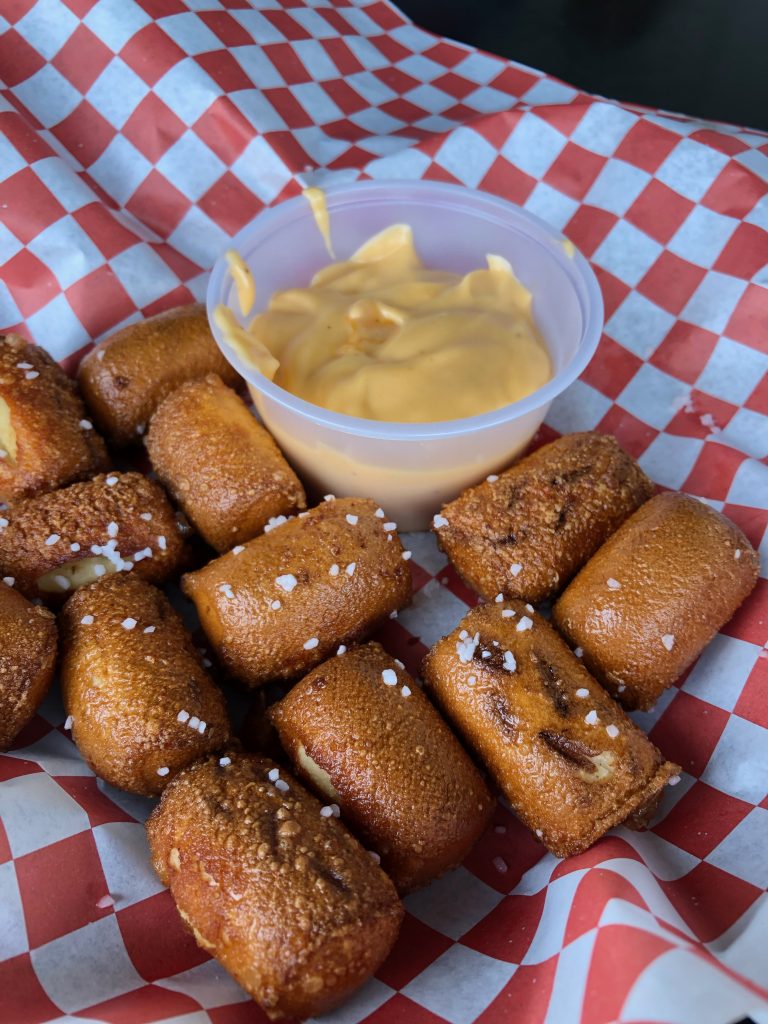 WHERE TO EAT IN CITRUS COUNTY | Crystal River & Homosassa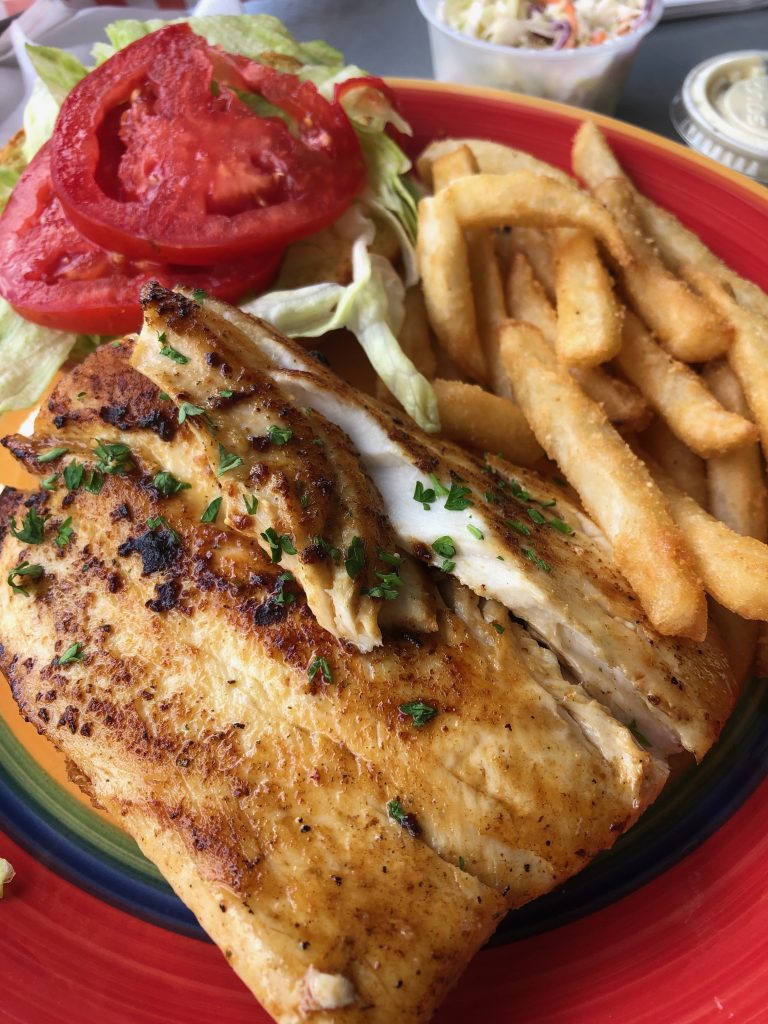 Located right on the river. It offers up good food, great views, and GIANT margaritas. Get the Mahi sandwich and the corn fritters. Delish.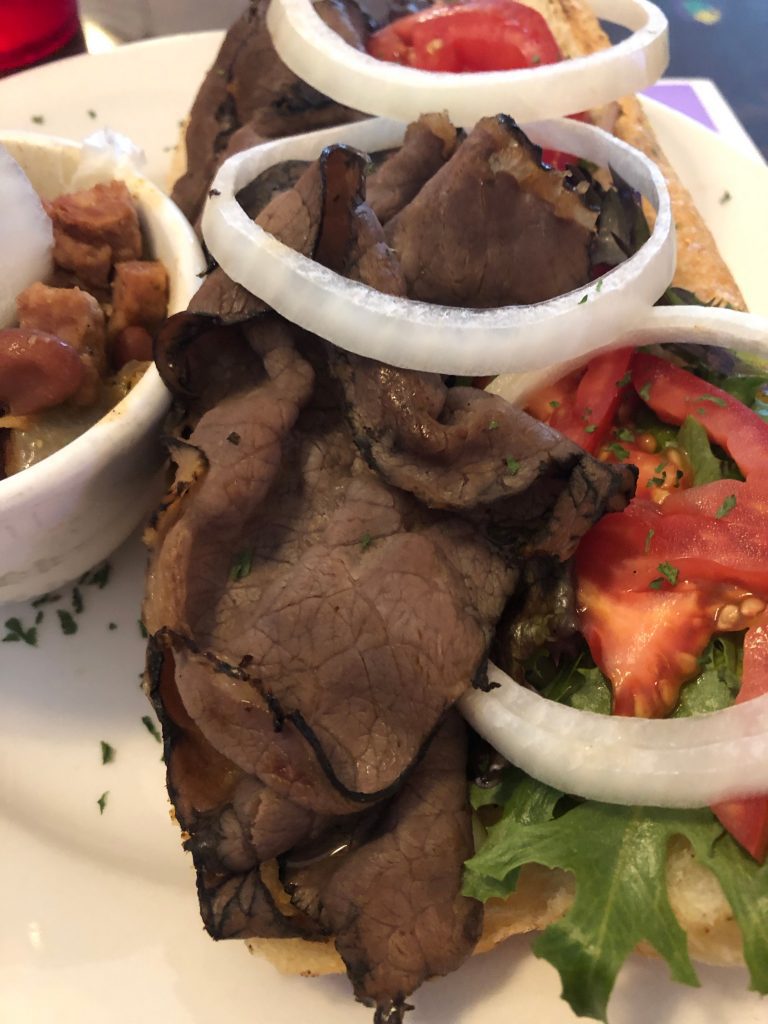 Find a bit of NOLA in Crystal River at Seafood Seller & Cafe. Honestly, this Cajun restaurant will make you think you stepped through a wormhole and ended up in New Orleans.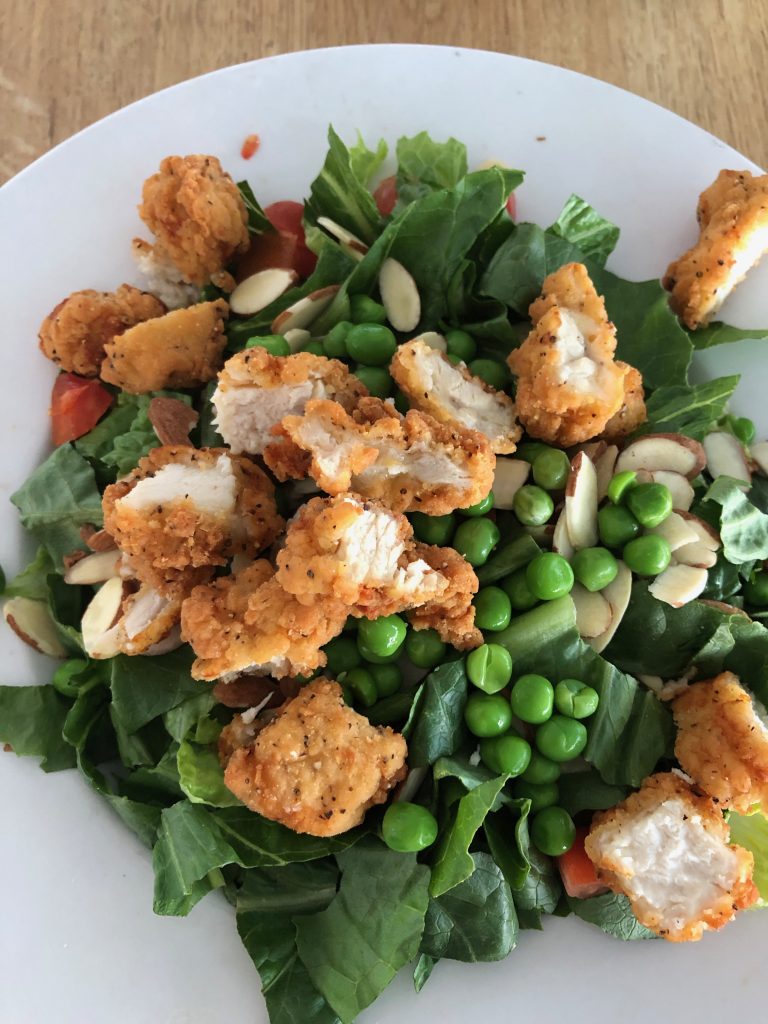 Located right across the street from Nature's Resort RV Park. Seagrass Waterfront has an epic tiki bar for pre or post dinner cocktails. Outdoor and indoor seating is available.
I love how so many restaurants in the area have waterfront seating.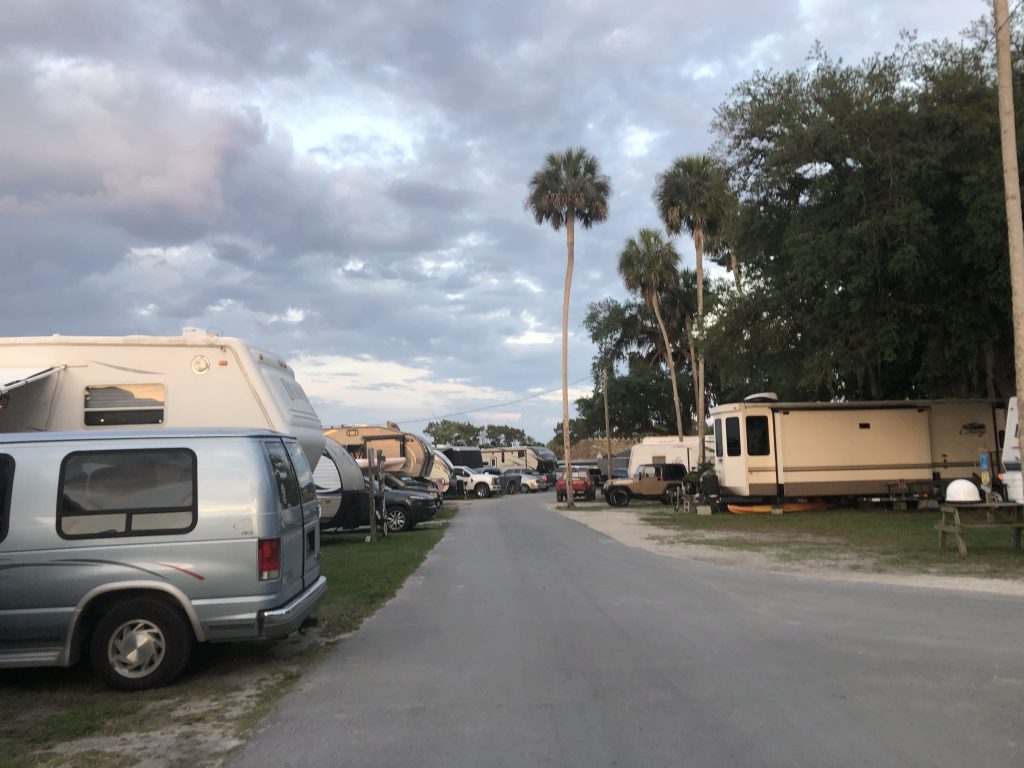 WHERE TO RV CAMP IN CITRUS COUNTY | Crystal River & Homosassa
This resort really is the perfect location on the Halls River with direct access to The Gulf of Mexico.
There are full hookups (water, sewer, and cable), concrete pads, wooded sites, and pull-through sites (my favorite).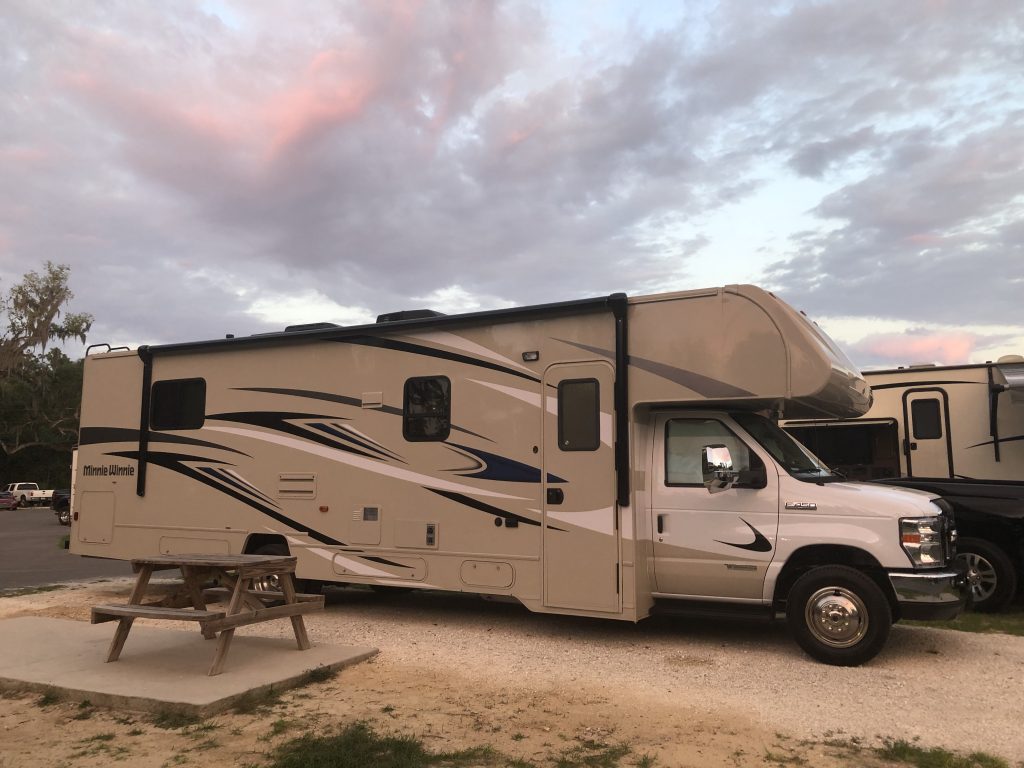 Amenities include:
Private Marina
A-Frame Cabins
Boat Rentals
Docks
Country Store
Large Heated Pool
Large Clubhouse
Covered Pavilions
Planned Activities
Tent Camping
Pets Permitted
Game Room
Playground
The RV sites are packed pretty close together, but the amenities and location make it a great camping location when you're visiting the area.
WEIRD & WILD EVERGLADES NATIONAL PARK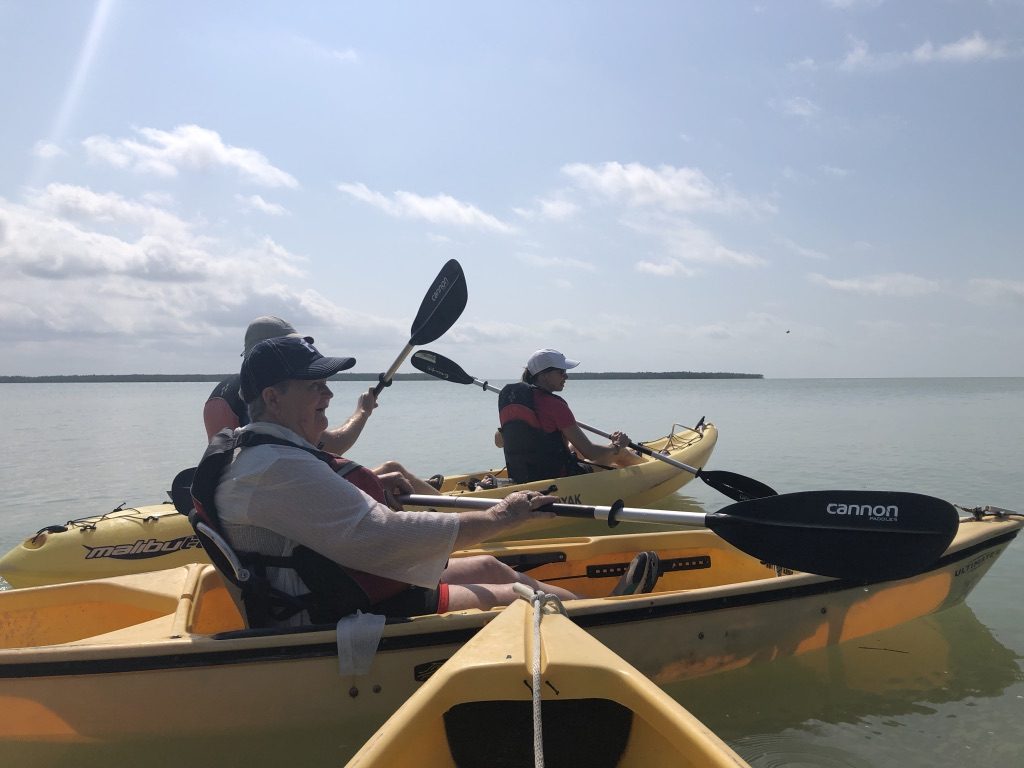 Oh lordy, I thought the airboat ride in Ozello took us to the edge of the world. I had no idea until I took a boat-assisted kayak tour of the Everglades.
We took the boat to where the Everglades almost meets the Gulf of Mexico as we spotted water birds, Eagle rays, and looked for dolphins.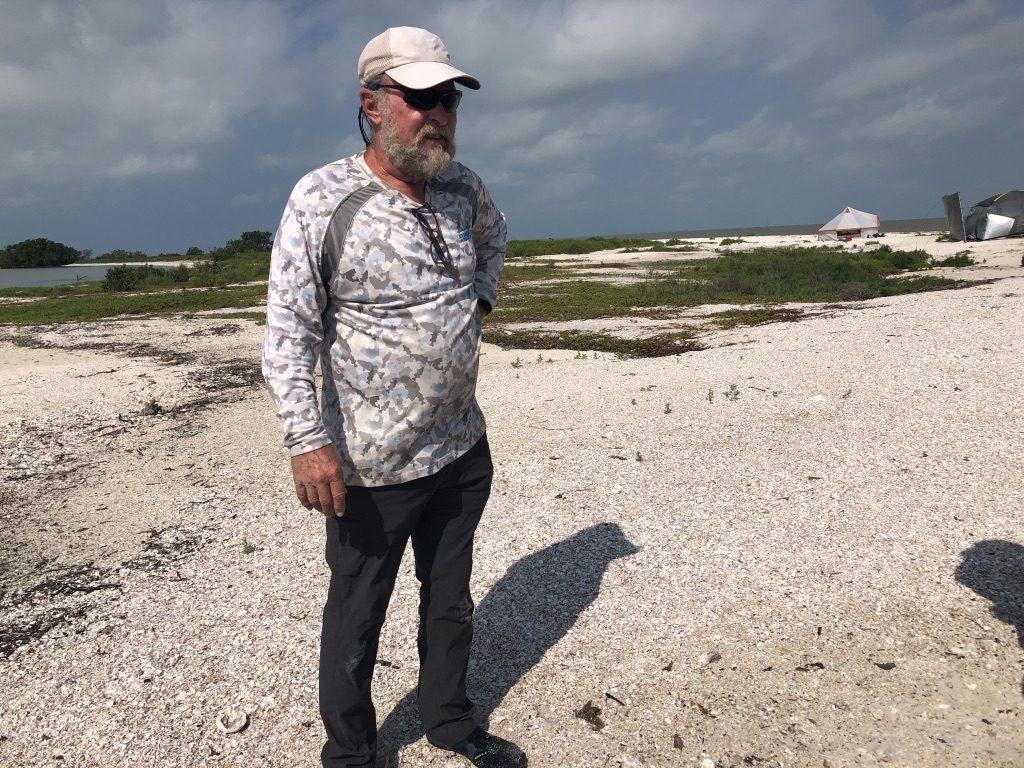 Beaching the boat on a key, the captain unloaded our kayaks, shared with us about the different shells, sealife and fauna in the region and then it was time to kayak.
We kayaked around the mangrove islands while spotting birds, watching jumping fish, and enjoying the peace and tranquility of the Everglades.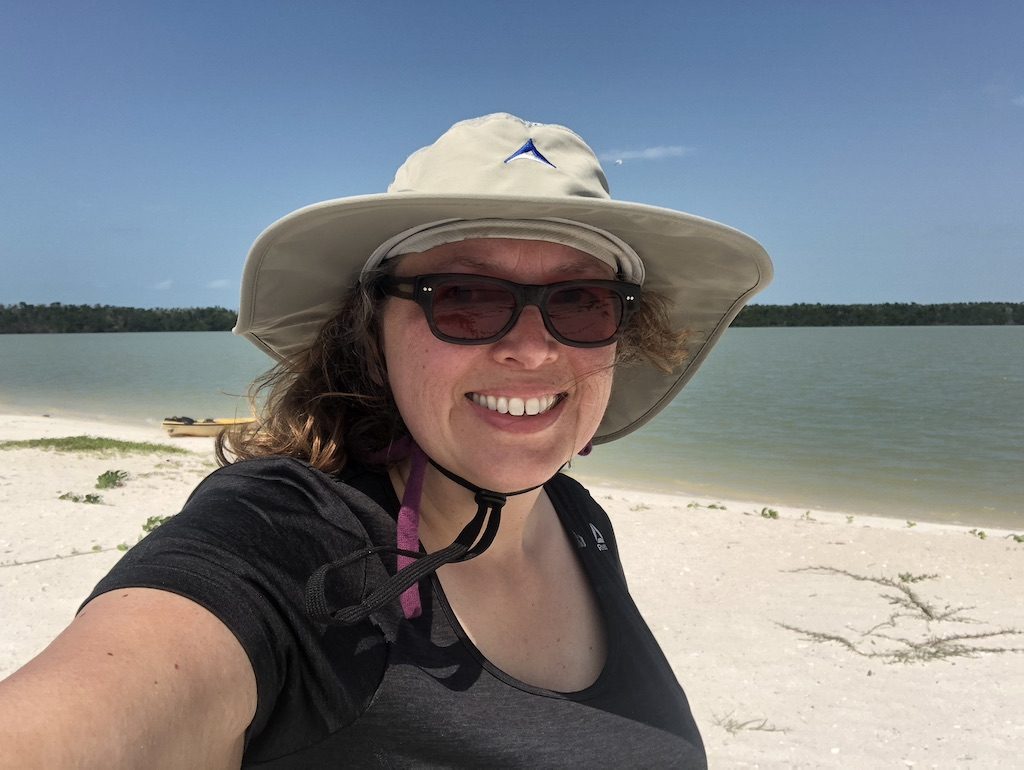 This. Was. Amazing!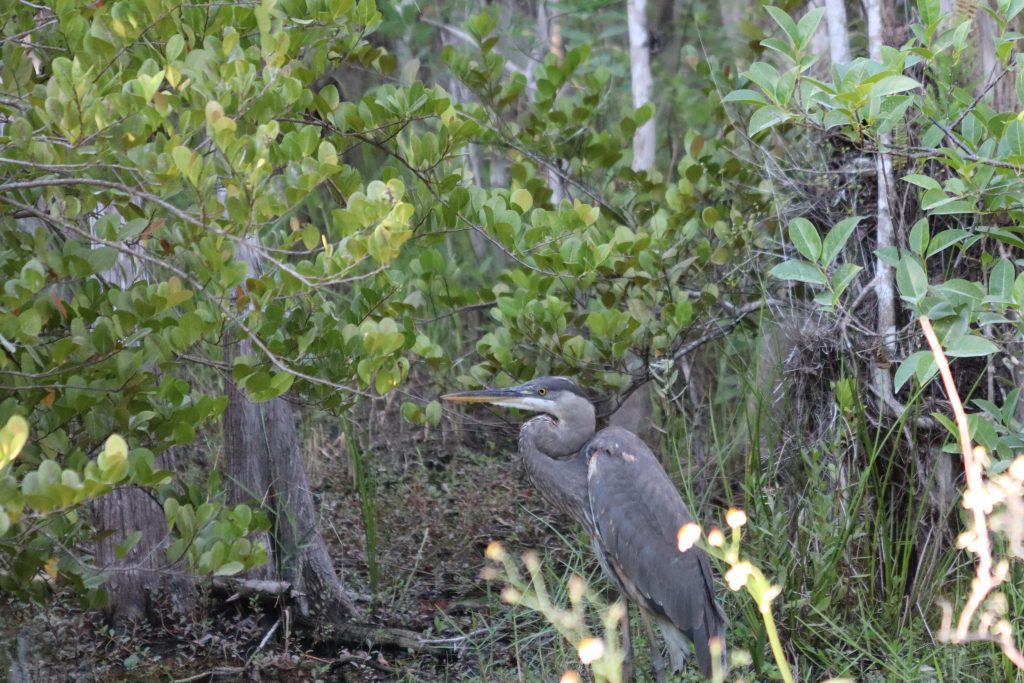 This 27-mile drive offers areas to pull over and look for alligators, panthers, and other wildlife. A few areas offer hiking trails.
Take this drive nice and slow as you never know what you'll spot.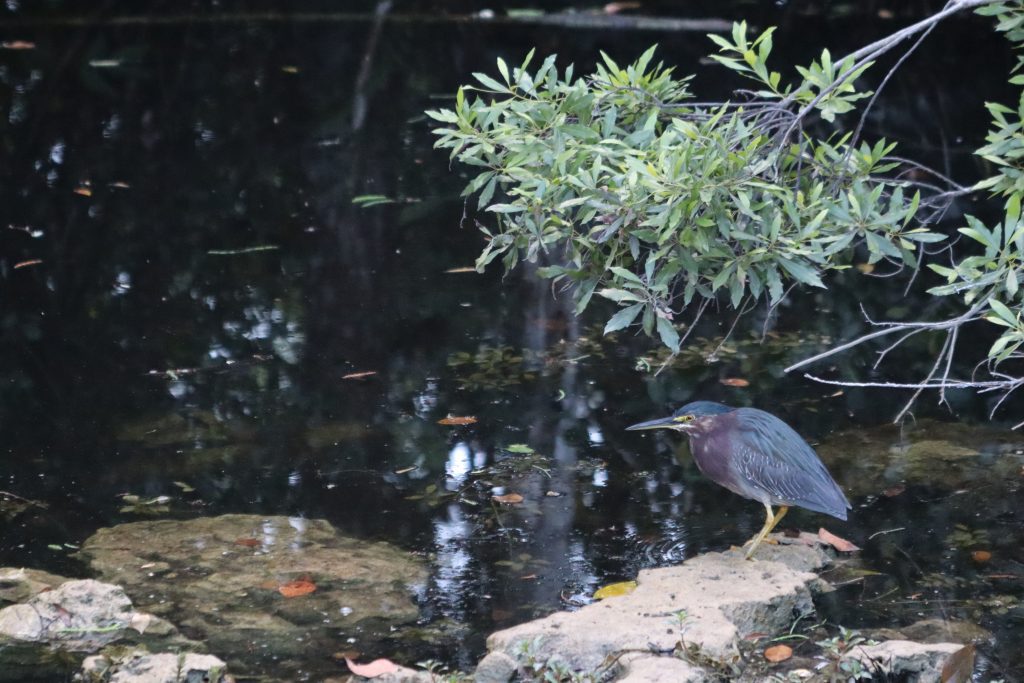 We did spot quite a few alligators, a couple of baby gators and lots of birds. For birds, the loop road is a great drive.
At one point I got so excited because I SWORE a panther ran across the road ahead of us. Sadly, when we got to the point it was a dog with the same color and size of a panther. From here and forever on it will be known as the panther dog.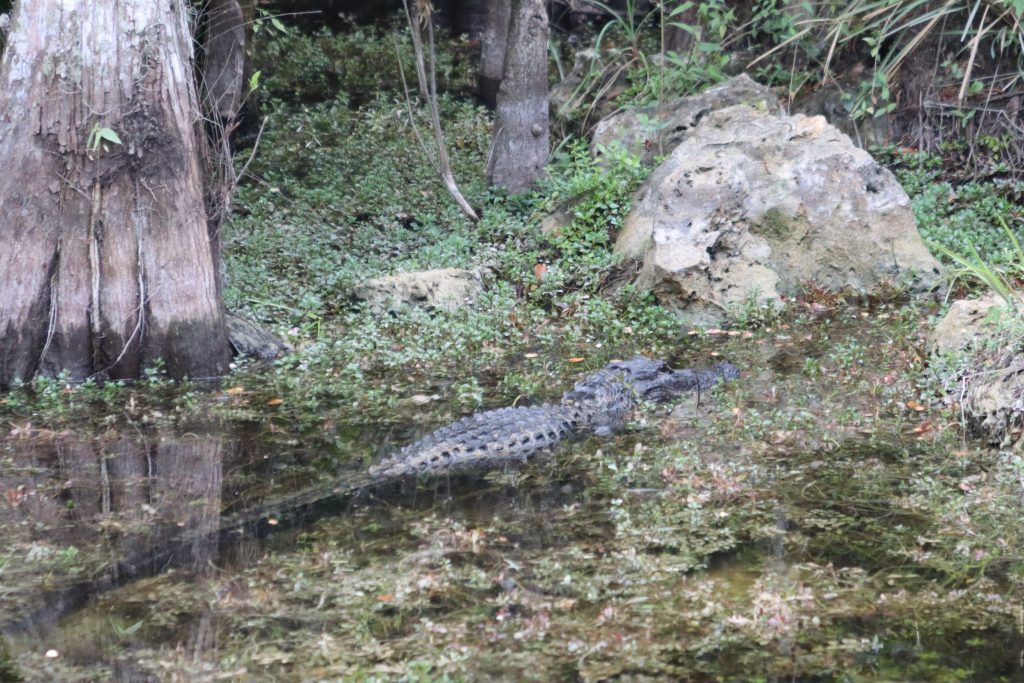 At one of the pull-off areas, I met the coolest couple from northern Kentucky. I love meeting other travelers and hearing about their adventures. This couple takes one to two massive road trips each year to new areas.
I hope they eventually stumble across this post–if you do…..so great to meet you!!!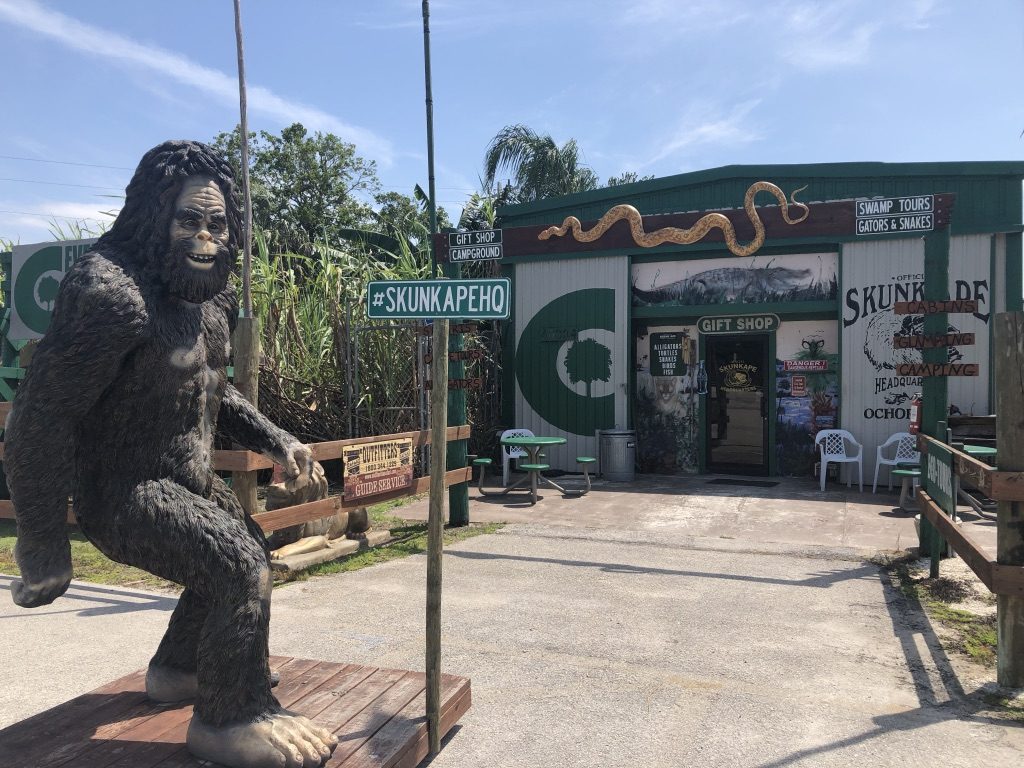 I may have found one of the top weird things in Florida and that is the Skunk Ape headquarters. We asked about any current sightings of the Skunk Ape and were told there hadn't been any in quite a while.
The store offers a few Skunk Ape/Bigfoot souvenirs plus there is a small zoo for visitors to enjoy. There is also a campground and the headquarters has a number of boat tours you can take.

WHERE TO EAT IN EVERGLADES
We enjoyed most of our meals at our campsite, but we did take the opportunity to eat at Havana Cafe in Chokoloskee Island, FL after our Everglades Area Tour.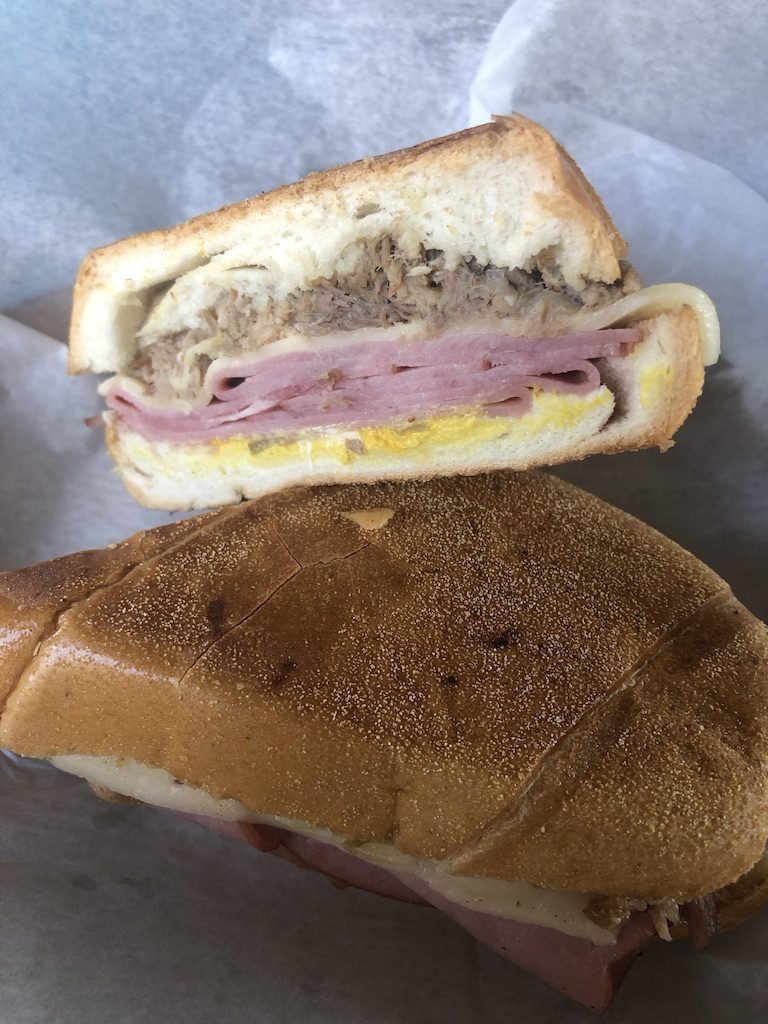 A quaint cafe with delicious food I indulged in a Cuban Sandwich (oh, so good!) and some fries.
Note, the cafe is seasonal and only open October 15-April 15.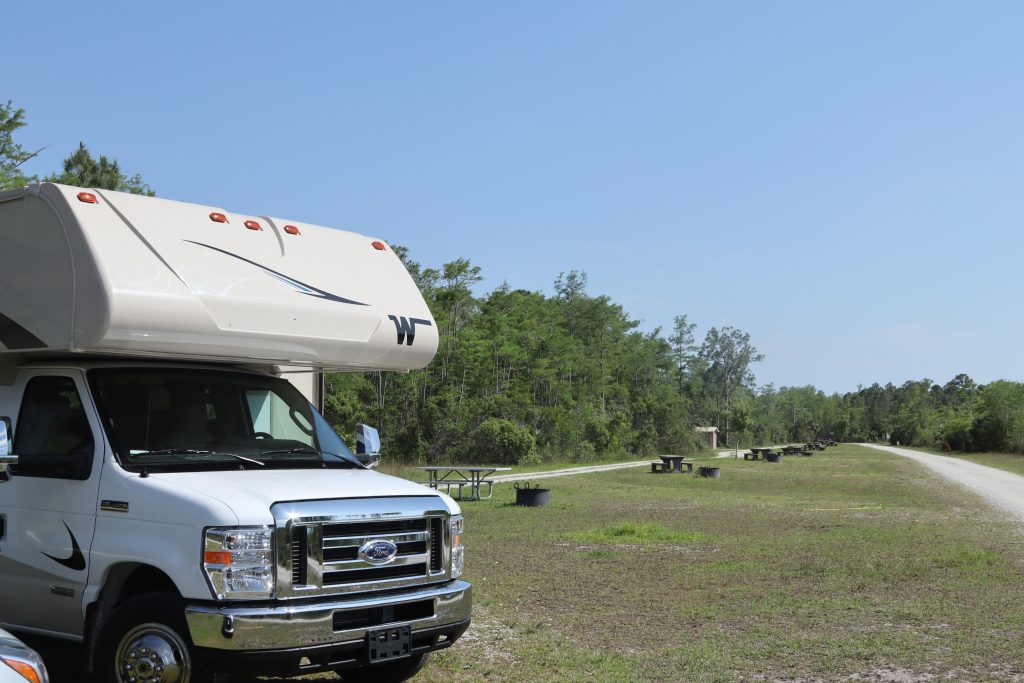 WHERE TO RV CAMP IN THE EVERGLADES
Camping here was the exact opposite of our other camping spots. We drove down a bumpy, dirt road to the campground that only has 10 sites along a small pond.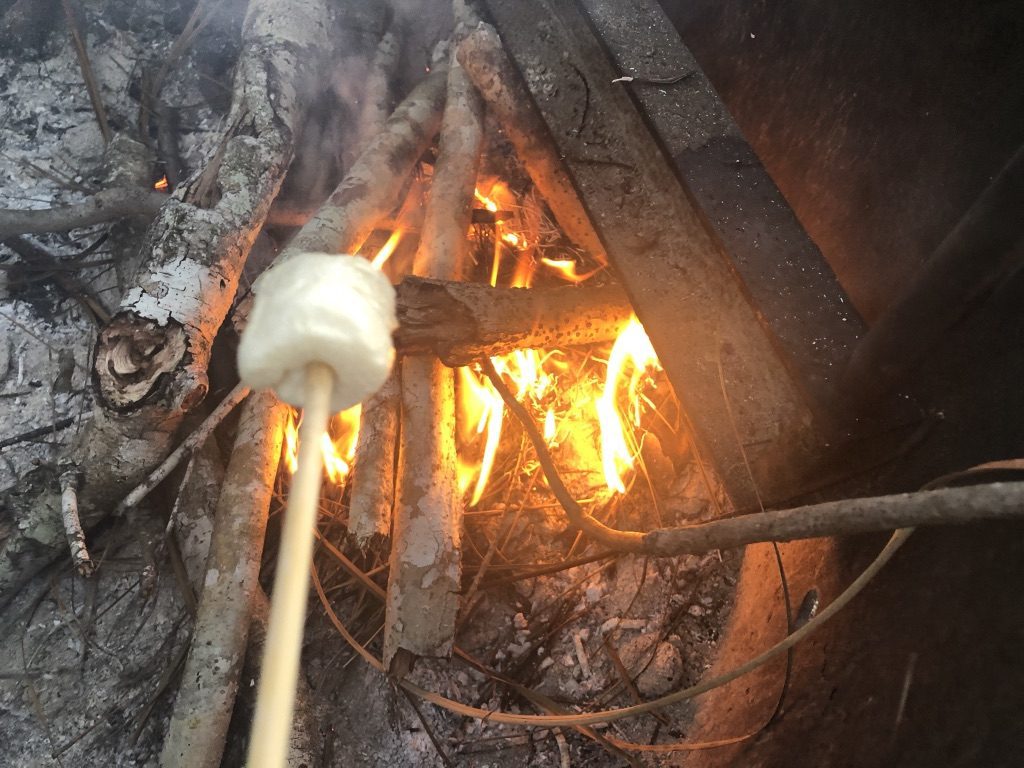 This is a dry campground with no hookups and no shade. It's also a few miles from finding a cell signal and is my idea of an ideal camping spot.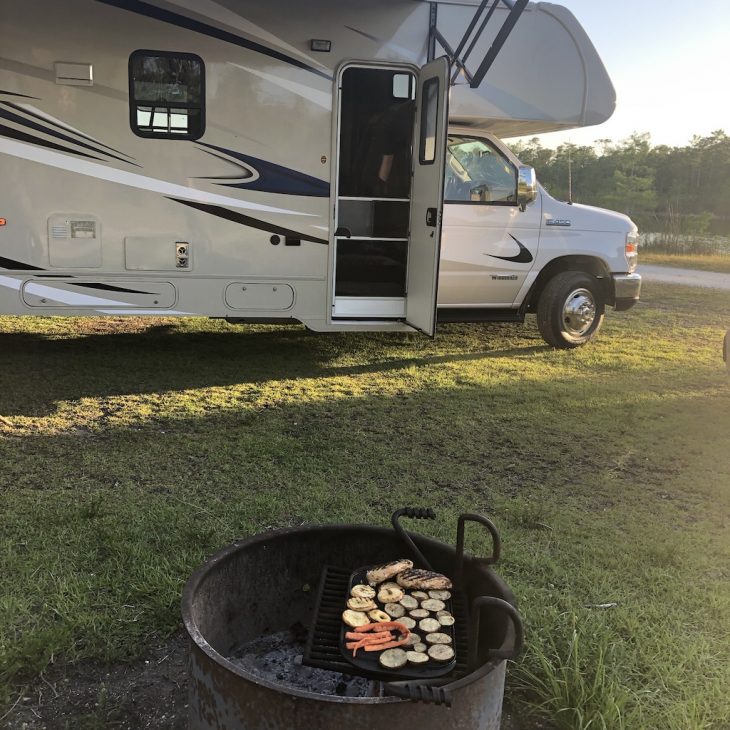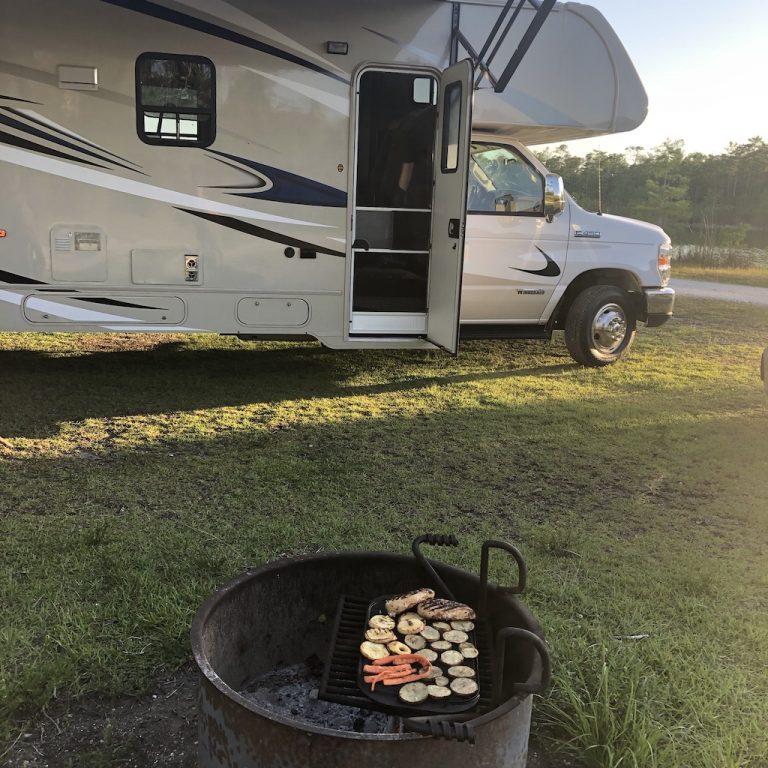 We enjoyed campfires and starry night skies. It was fantastic.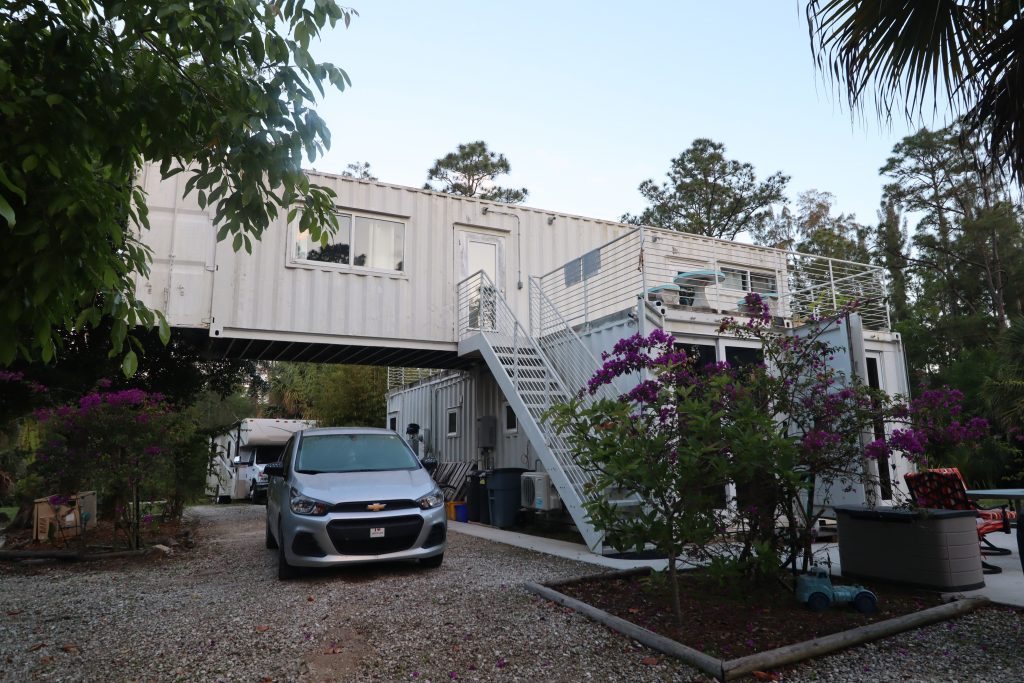 WHERE TO GO GLAMPING IN JUPITER
Headwaters Up-Cycled Shipping Container Glamping
We drove from the Everglades to the Atlantic side of Florida and parked the RV so we could enjoy a couple of nights of glamping in Jupiter. Glamping Hub hooked us up for our stay and I'm so glad they did.
Click the video below to check it out.
Walk through of the Headwaters Glamping site in Jupiter, FL—converted shipping containers

Posted by Just Short of Crazy on Tuesday, April 16, 2019
This glamping property was right on the headwaters of the river with lush landscaping, plenty of outdoor seating and room to sleep 6-8.
Plus, and this is the really cool part, the Headwaters is converted shipping containers!! Check out this video.

WEIRD & WILD MARTIN COUNTY | Stuart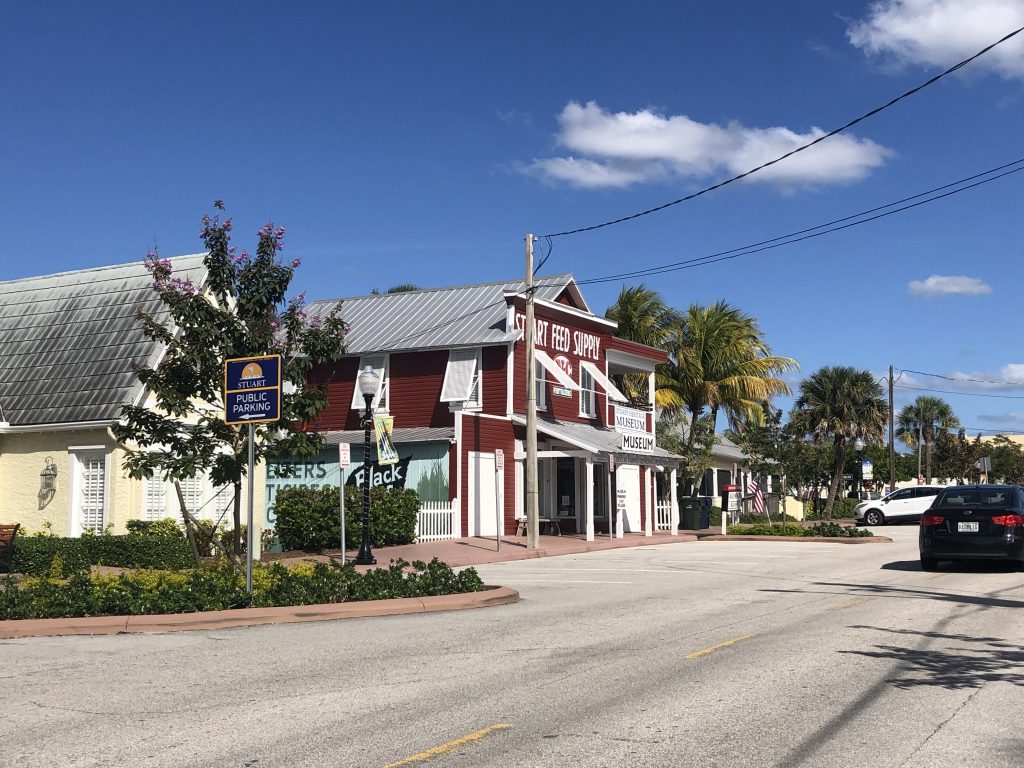 Stuart is the first town in Florida to be awarded Coastal Living's Happiest Seaside Town in America.
It boasts quaint shops, delectable dining, the grand Lyric Theatre, free music events and strolls along the Riverwalk. Embrace the history and soak up the charm!!
This free service runs daily with five stops in the city center.
The popular historical tour of the old downtown takes approximately 45 minutes and will provide you with insider tips and a wealth of information.
In fact, the tram drivers or city ambassadors as they are called are trained by Stuart Heritage Museum.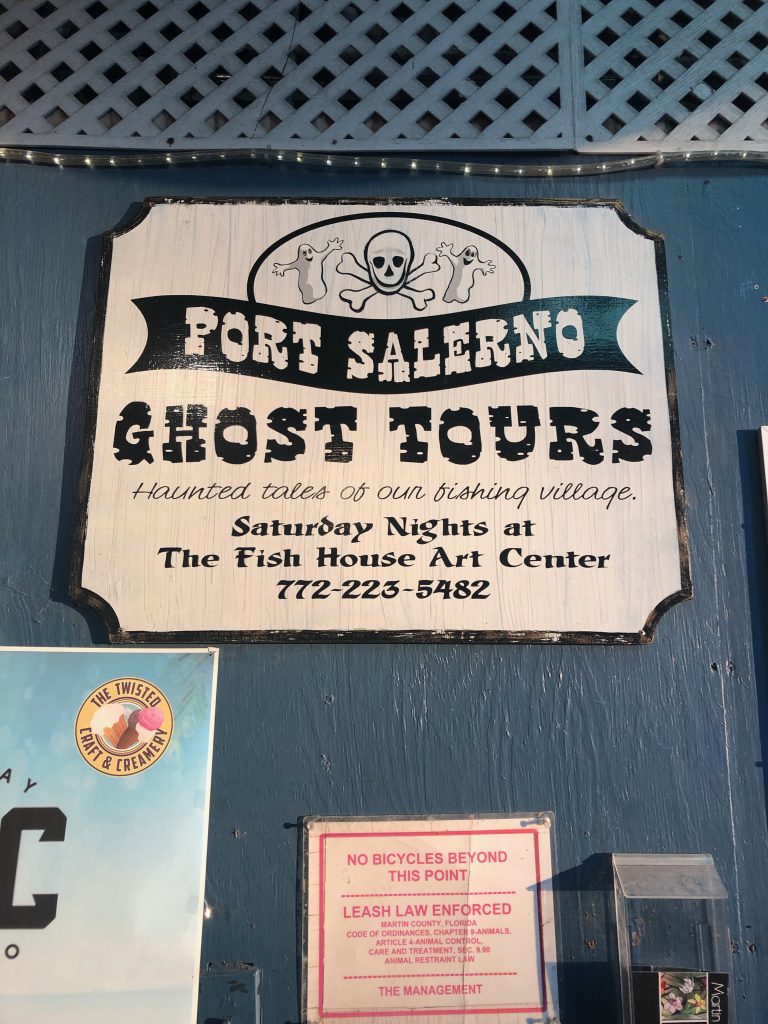 Take a 2-hour walking tour through historic Port Salerno with equal emphasis on history and paranormal activity. Bring your cameras (no video).
The tour guides, Patrick and Patricia, are very knowledgeable about the history of the area and can really tell a good ghost story.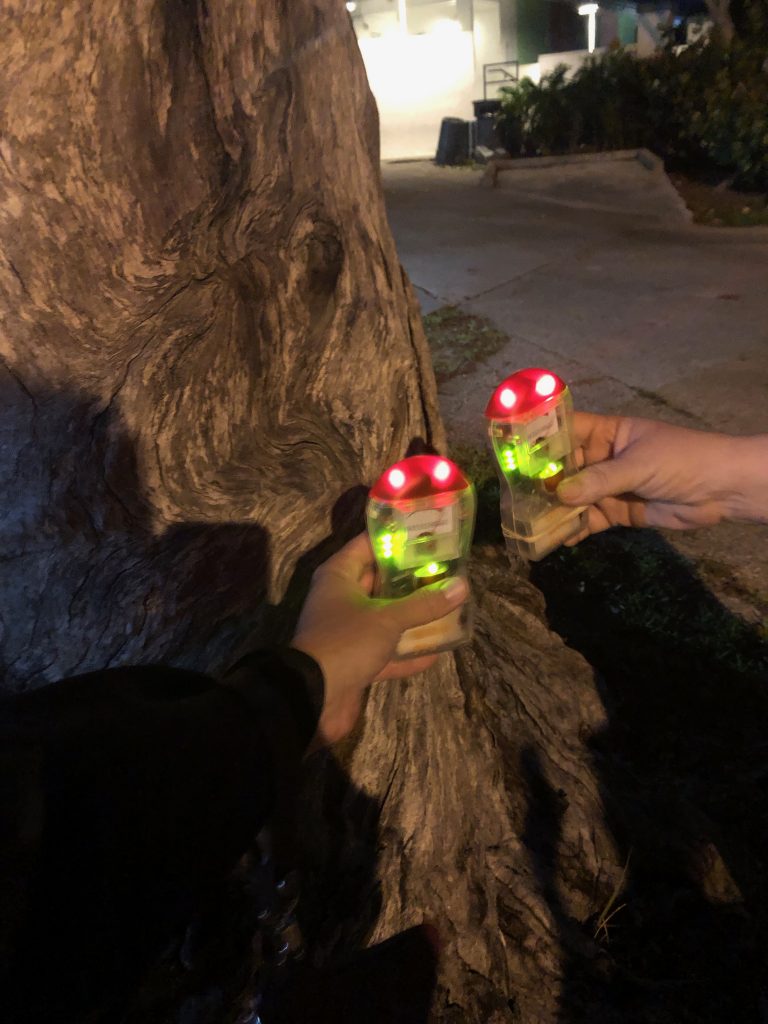 They'll even pull out some ghost hunting equipment and let you give it a try.
Whether you believe in ghosts or not this ghost tour is a must when you're in the area.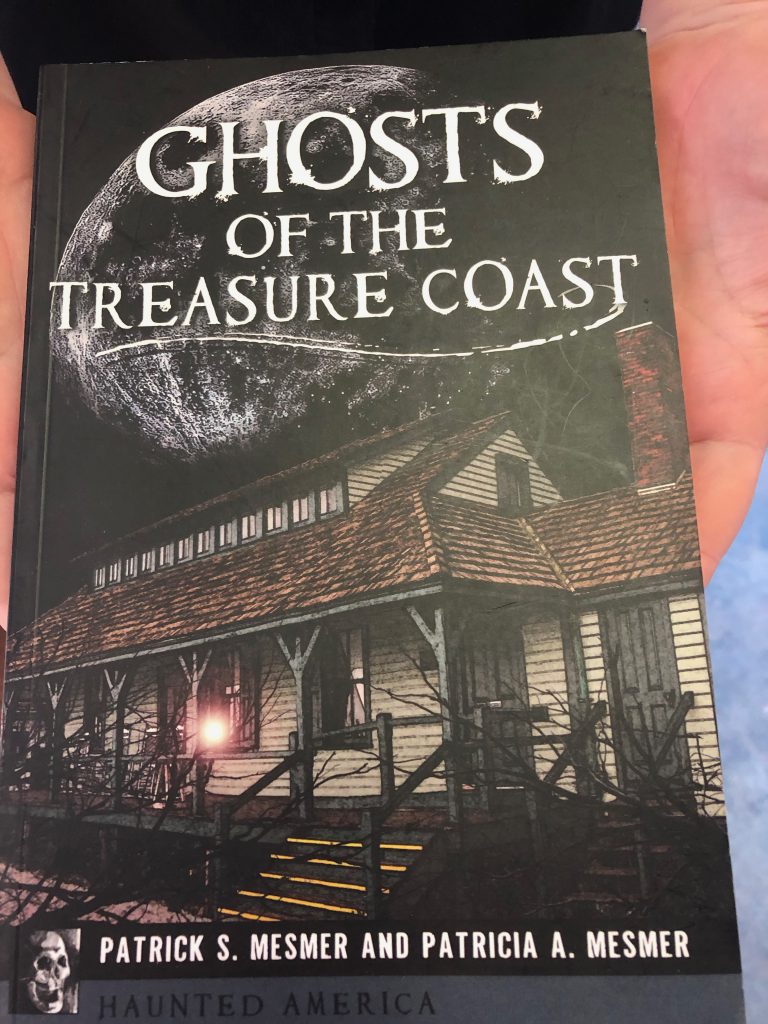 Oh, they also have a book, Ghosts of the Treasure Coast, and two more books coming out soon!!!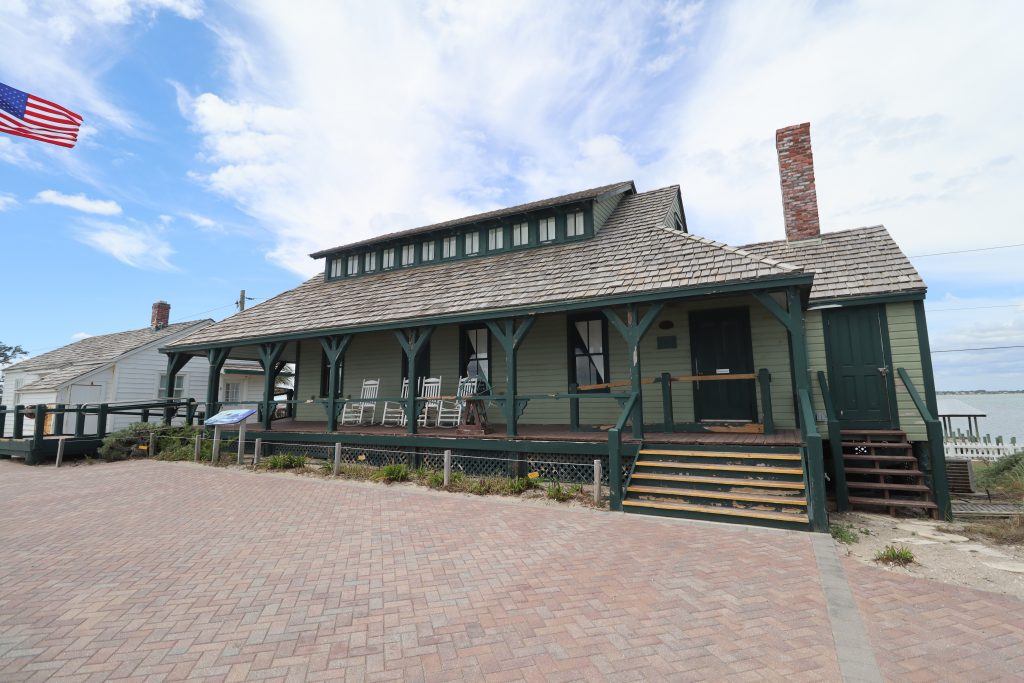 The House of Refuge is the last remaining of nearly a dozen shipwreck life-saving stations on Florida's Atlantic Coast. Built in 1876 to help stranded sailors, its long colorful history spans nearly 70 years.
Today it operates as a museum exhibiting life-saving equipment used over the years and showcasing the keeper's quarters.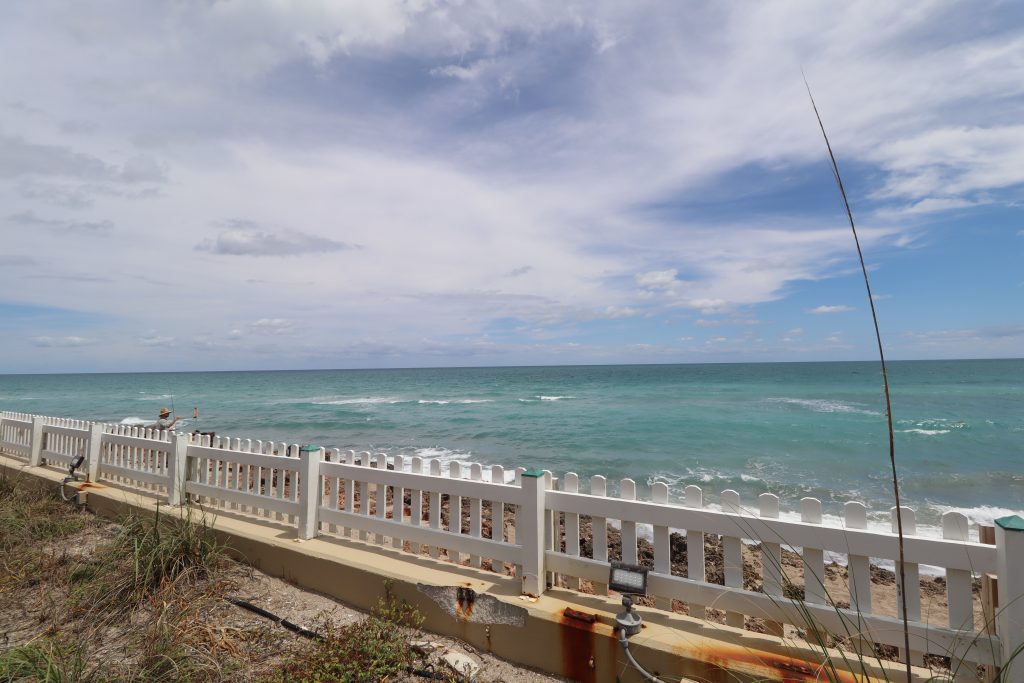 On May 3, 1974, the House of Refuge was added to the U.S. National Register of Historic Places.
Just a note for those looking for some ghostly stories there are some rumors that the House of Refuge may be haunted.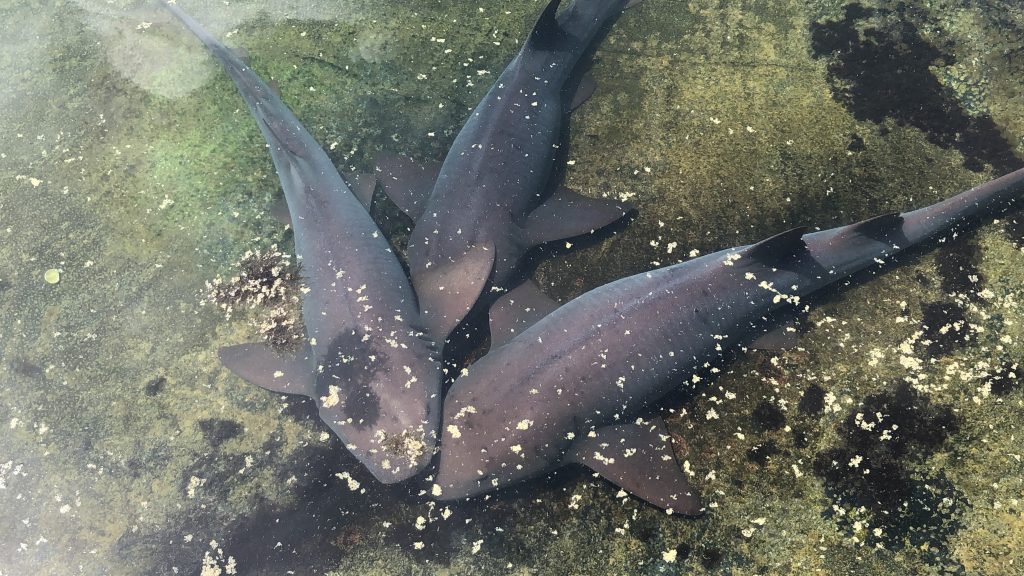 Florida Oceanographic Center is a 57-acre nature center located on Hutchinson Island in Stuart, FL. The center offers educational programs to people of all ages.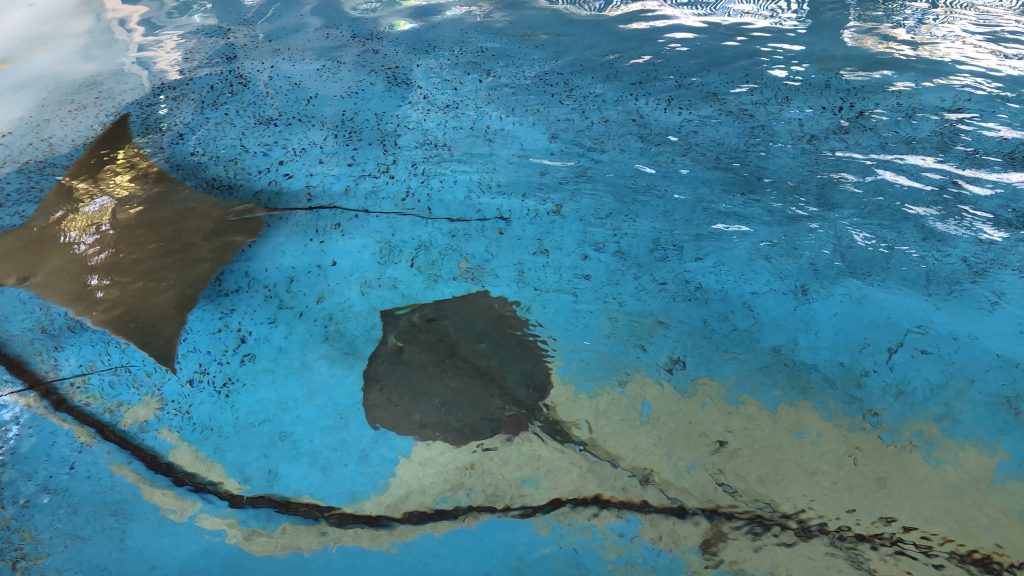 Walk the trails, stroll along the lagoon and look for sharks, fish, stingrays and more. Don't miss the opportunity to visit the ray touch tank!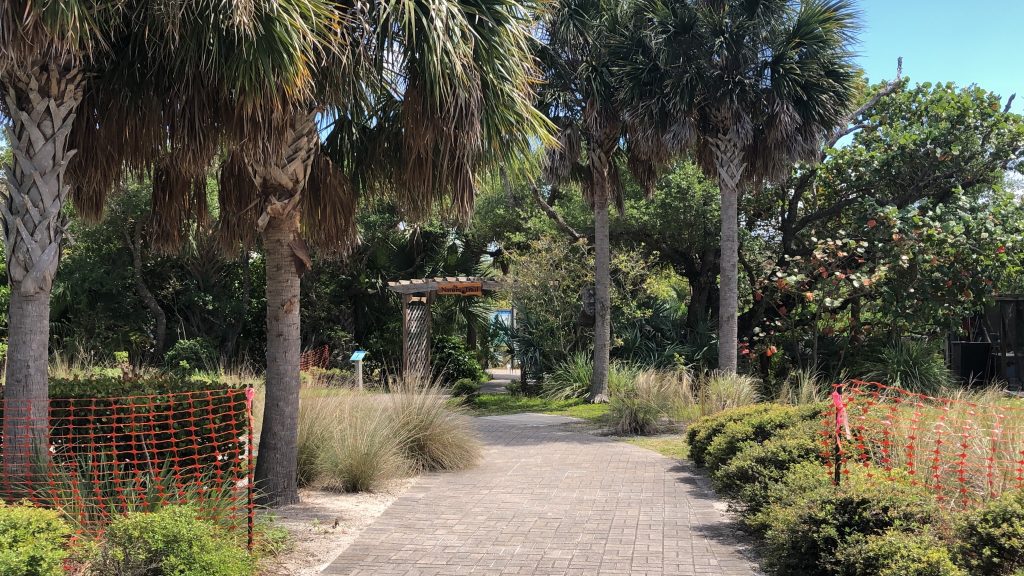 They conduct research and restoration programs that lead to healthy coastal ecosystems.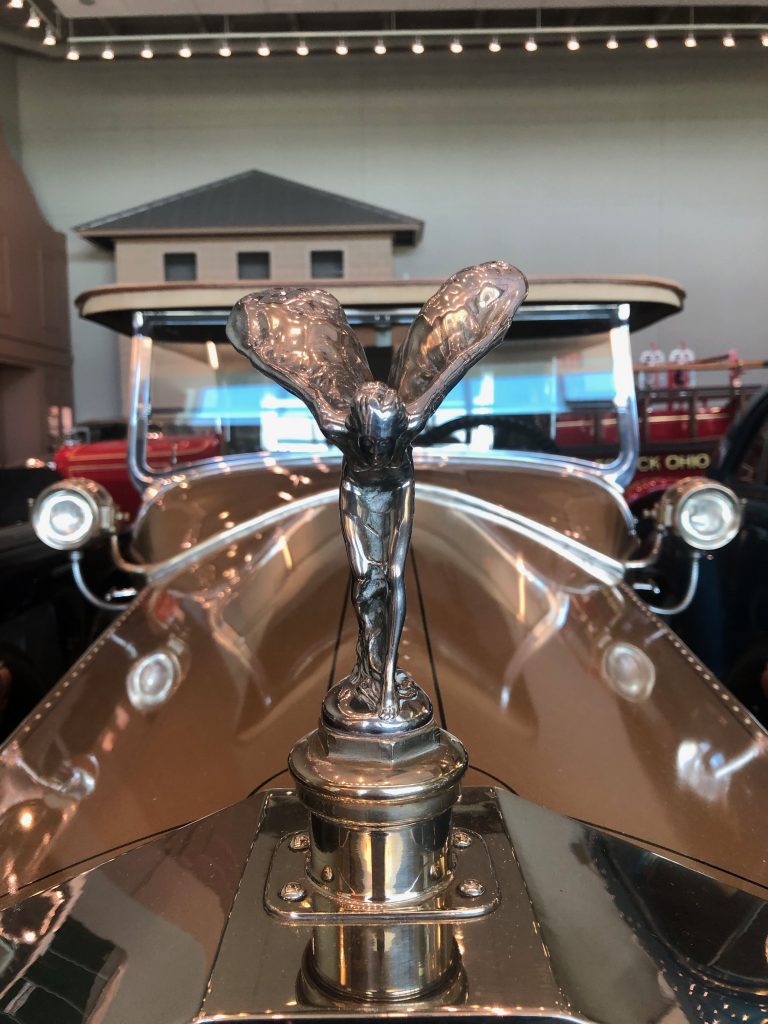 Named after prolific inventor Sterling Elliott, the museum hosts a dynamic and interactive collection of antique automobiles, vintage boats, an impressive baseball collection and a deep trove of Treasure Coast histories and stories sure to delight all ages.
I love cars so visiting the museum was an epic addition to our trip. PLUS, it's the only museum in the United States that has a car vending machine.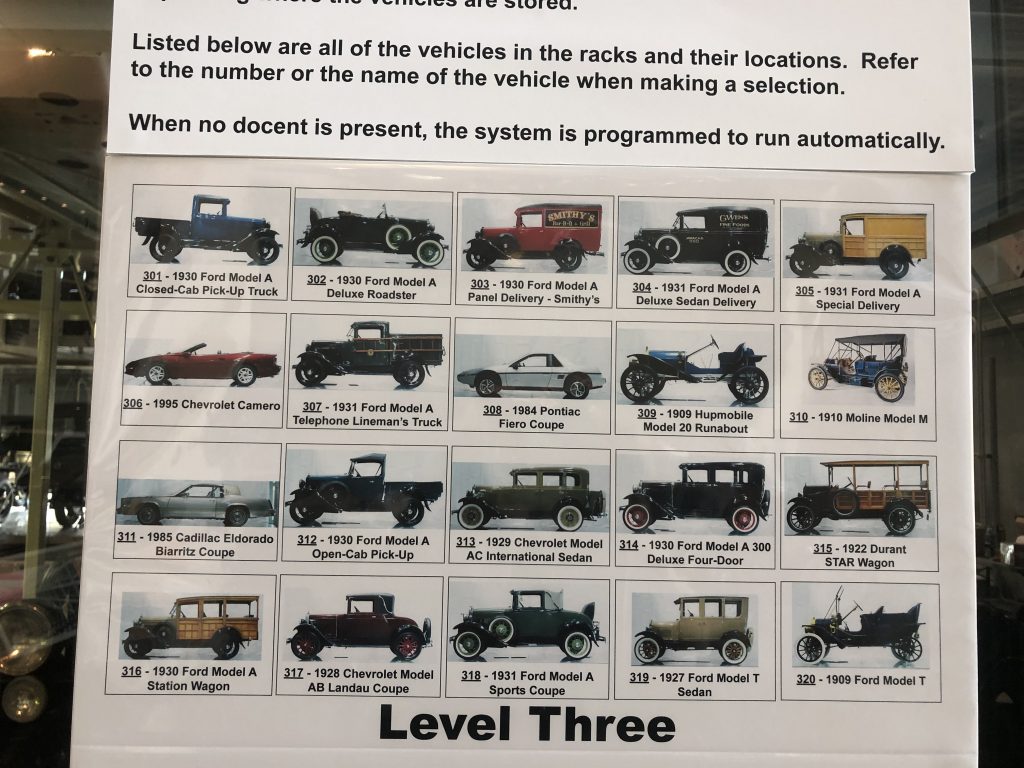 Sadly, it was out of order while I was visiting, but basically, you pick a car from the menu and the "vending machine" pulls the car from storage and brings it to the display area.
How cool is that?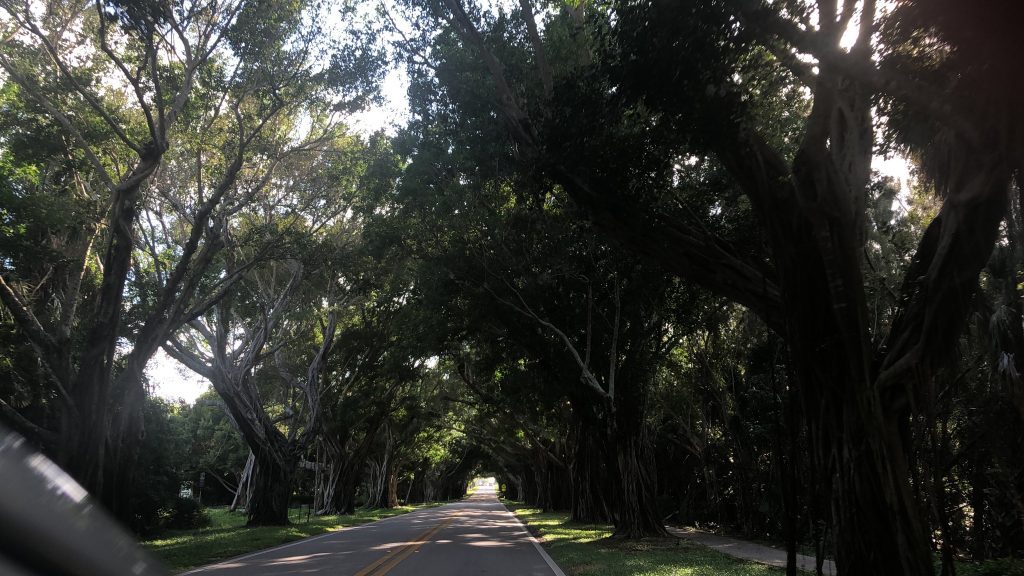 Take a drive along iconic Bridge Road
A beautiful tree canopy lines Bridge Road leading to Hobe Sound Beach, Hobe Sound Wildlife Refuge and Blowing Rocks Preserve. It is gorgeous.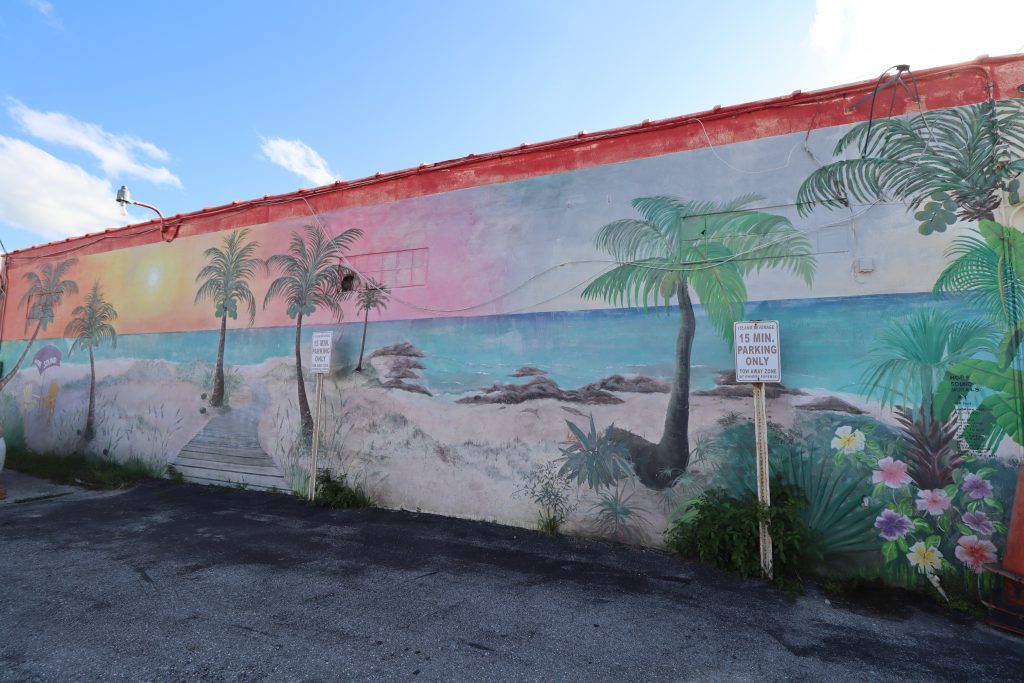 Hobe Sound Murals
There are 21 murals around the Hobe Sound area. Take time to find a few of them while visiting. There are secrets hidden within each mural, a new take on a scavenger hunt when you look for these secrets.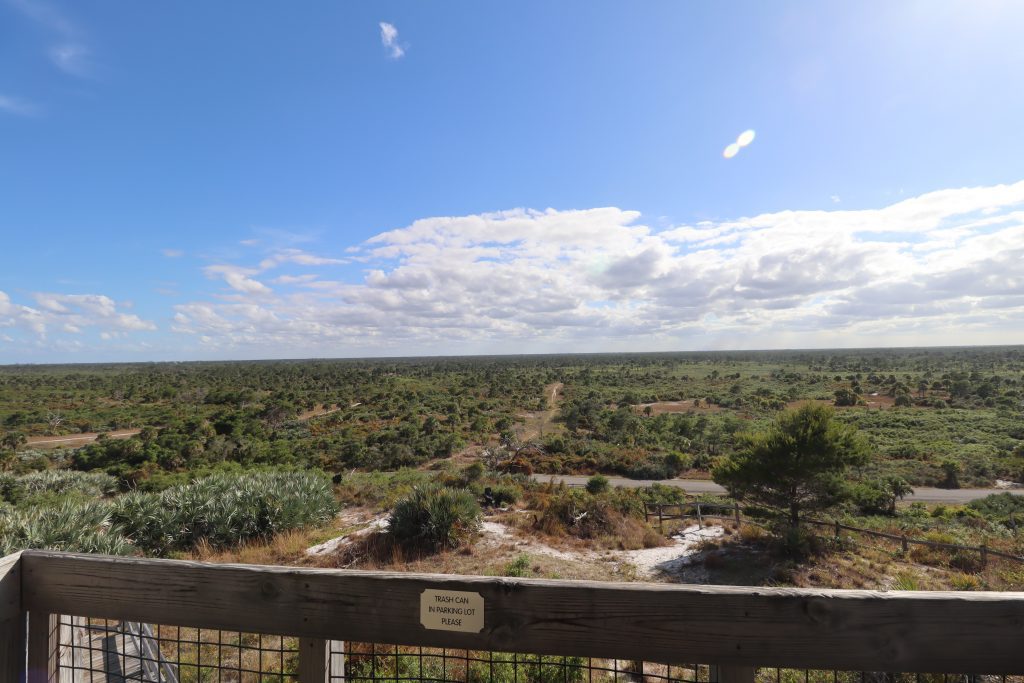 Located just south of Stuart, this park teems with wildlife in 13 natural communities including sand pine, scrub pine, flatwoods, mangroves and river swamps.
The Loxahatchee River, Florida's first, federally-designated Wild and Scenic River, runs through the park.
Ranger-guided tours of the 1930's pioneer homestead of Trapper Nelson are available year-round. Sadly, the river was too low for us to get out to Trapper Nelson's place during our visit).
Be sure to visit the observation tower for some incredible views of the area.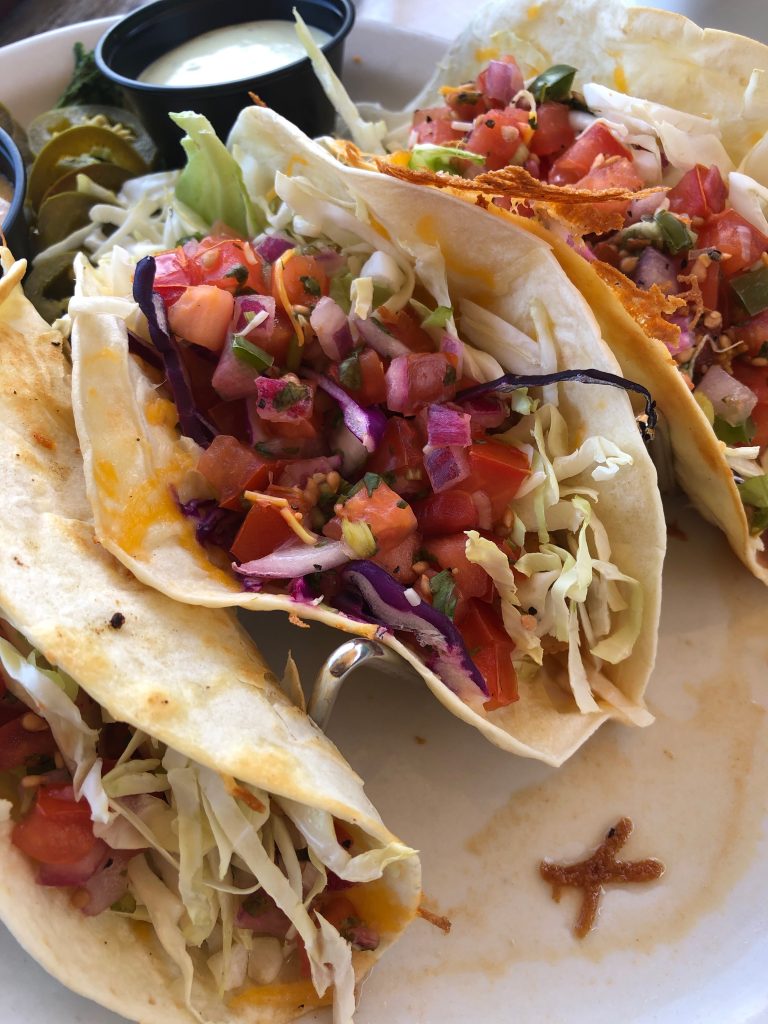 WHERE TO EAT IN MARTIN COUNTY | Stuart
Sit on the deck and enjoy the views while enjoying some great food.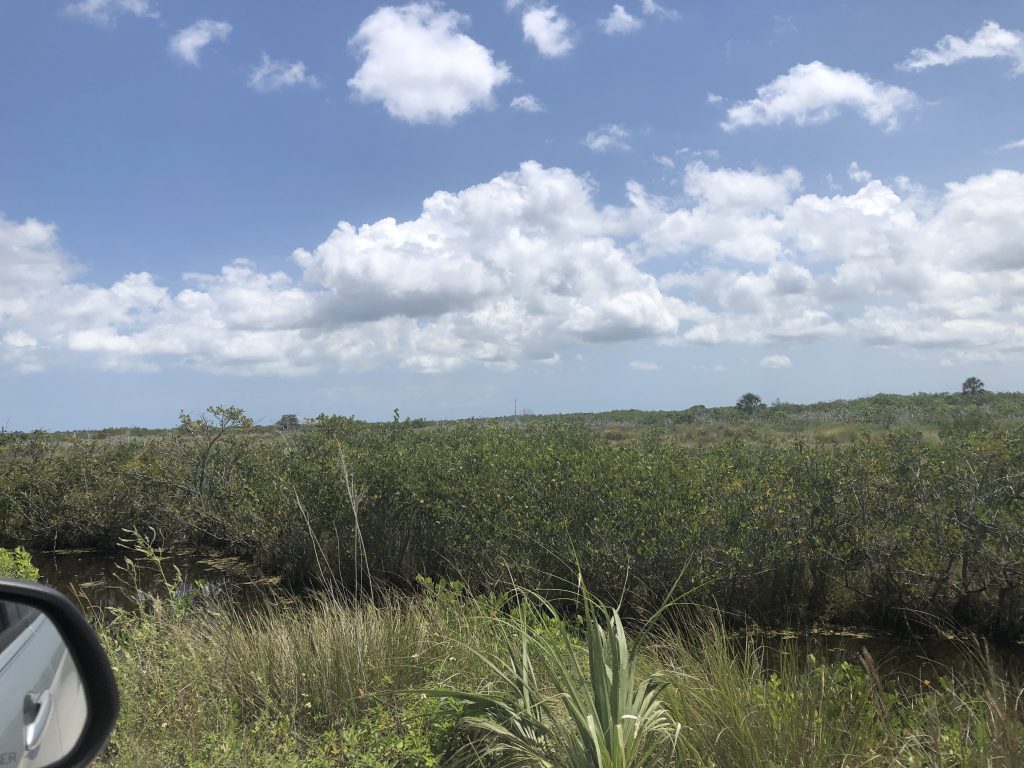 FROM STUART TO CASSADAGA
After leaving the Headwaters and Martin County we made tracks towards the Cassadaga Spiritualist Camp, but on the way there we had to make a couple stops.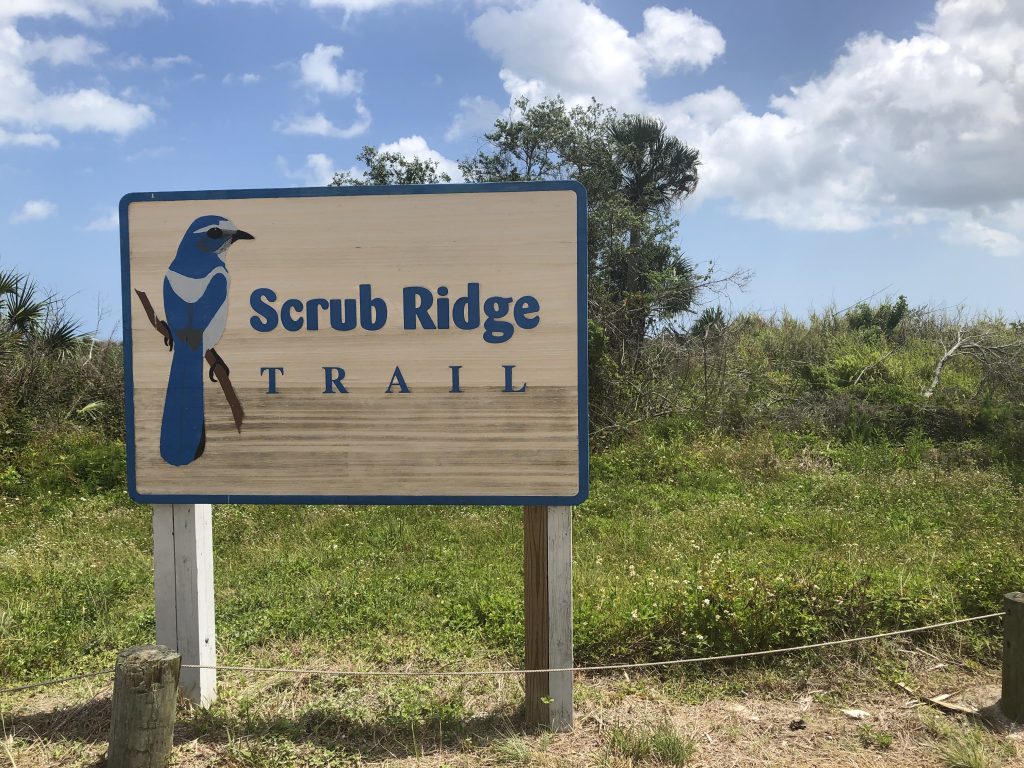 Merritt Island National Wildlife Refuge
First up, Merritt Island National Wildlife Refuge, where we took a loop scenic drive to look for birds. You could honestly spend an entire day exploring this refuge. Sadly, we had about an hour and it wasn't nearly enough.
Our main goal was to find the Scrub Jays, but even after walking their trail we didn't spot one. It feels like all the animals alluded us on this trip. No panthers, dolphins, skunk apes or scrub jays.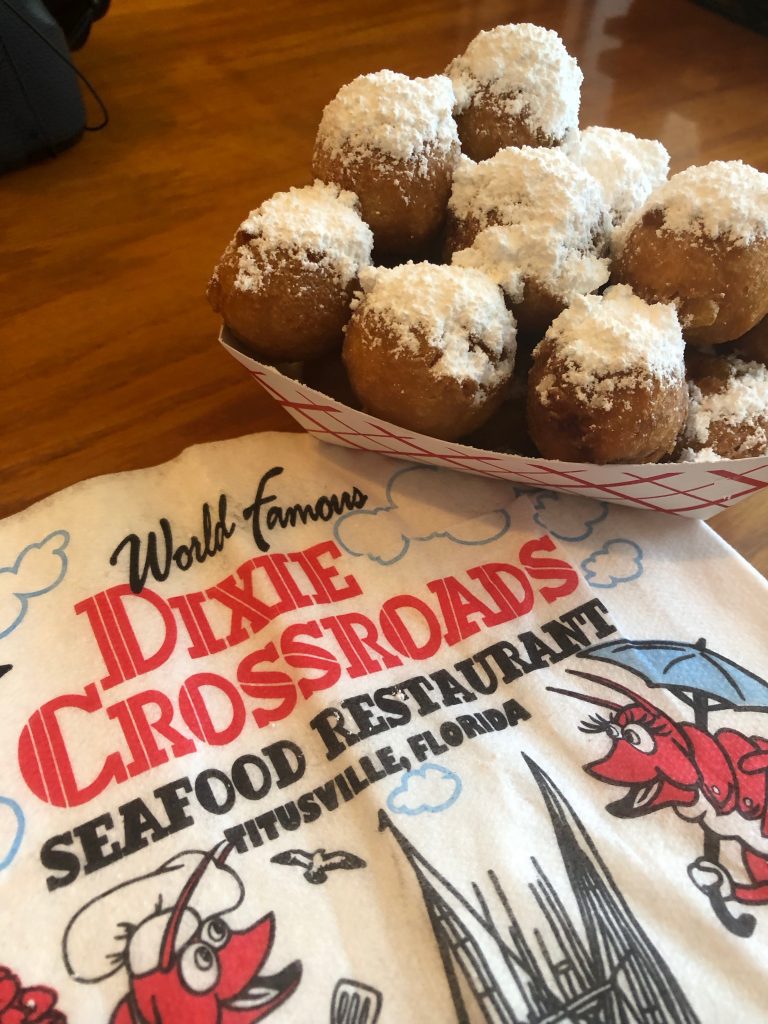 Lunch at Dixie Crossroads
After leaving Merritt Island we were off to grab a bite to eat and stopped by Dixie Crossroads. Located a short drive from Merritt Island Dixie Crossroads is famous for their Rock Shrimp and have been serving up this dish since the 1980s.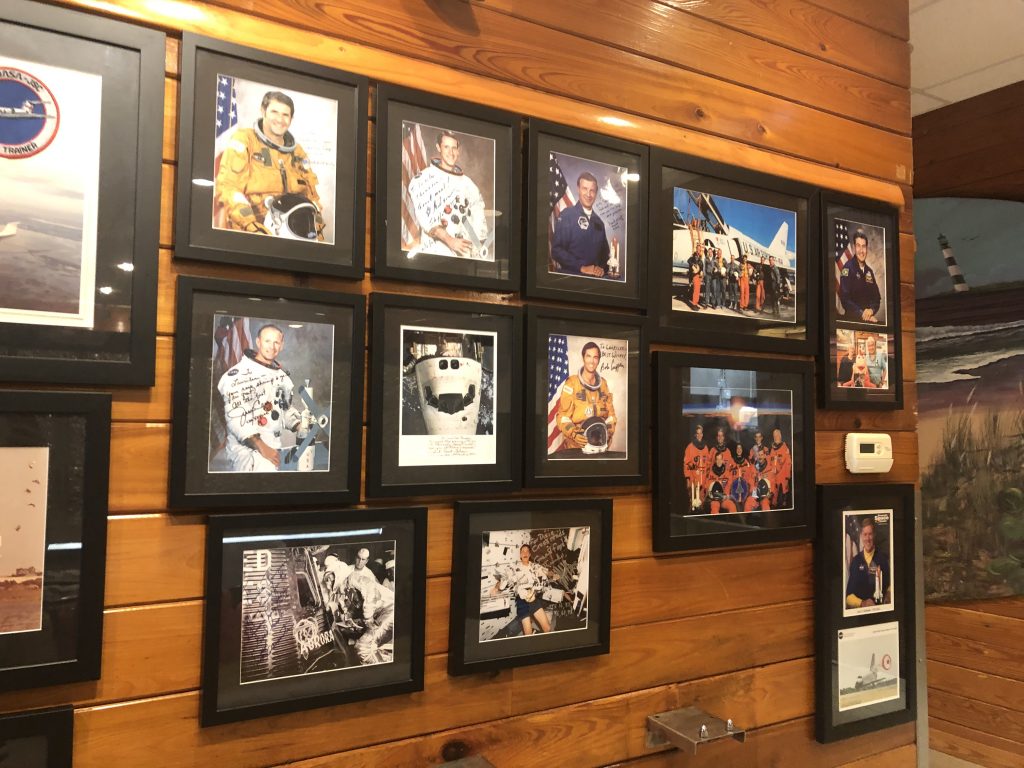 Be sure to check out all the news articles and photographs that adorn the walls. This restaurant has quite the history and popularity.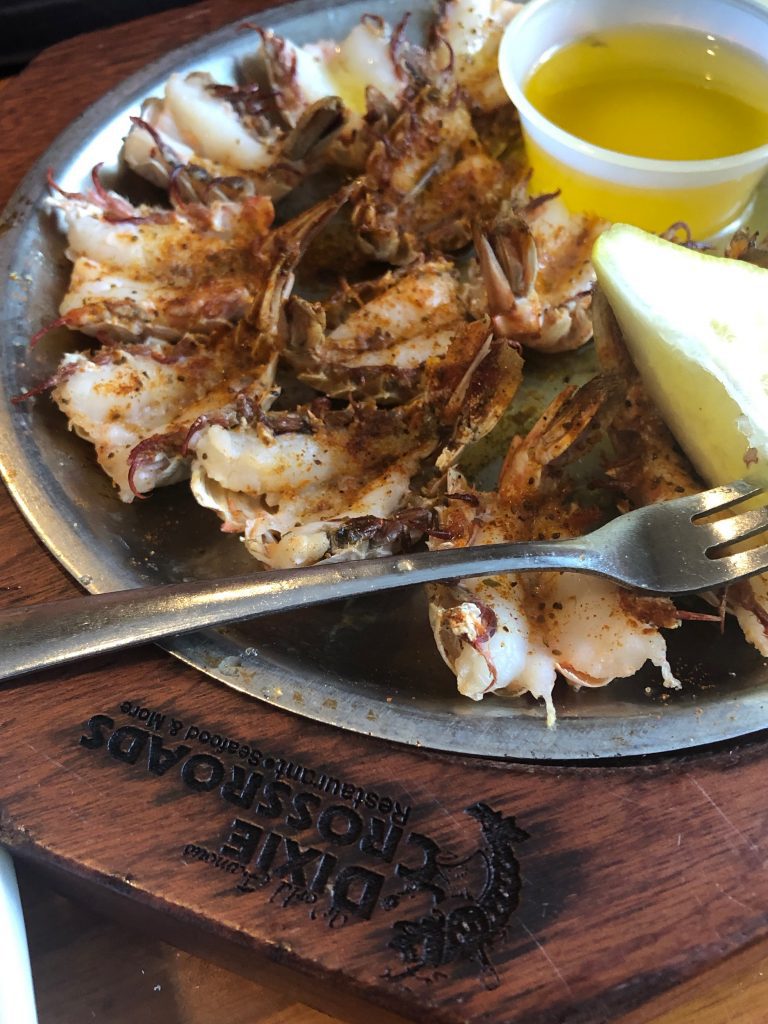 I happily ordered the Mahi with a baked potato. Katy ordered the Rock Shrimp. I did try one but shrimp isn't really my thing. This is a great place to stop for lunch or dinner when you visit Merrit Island.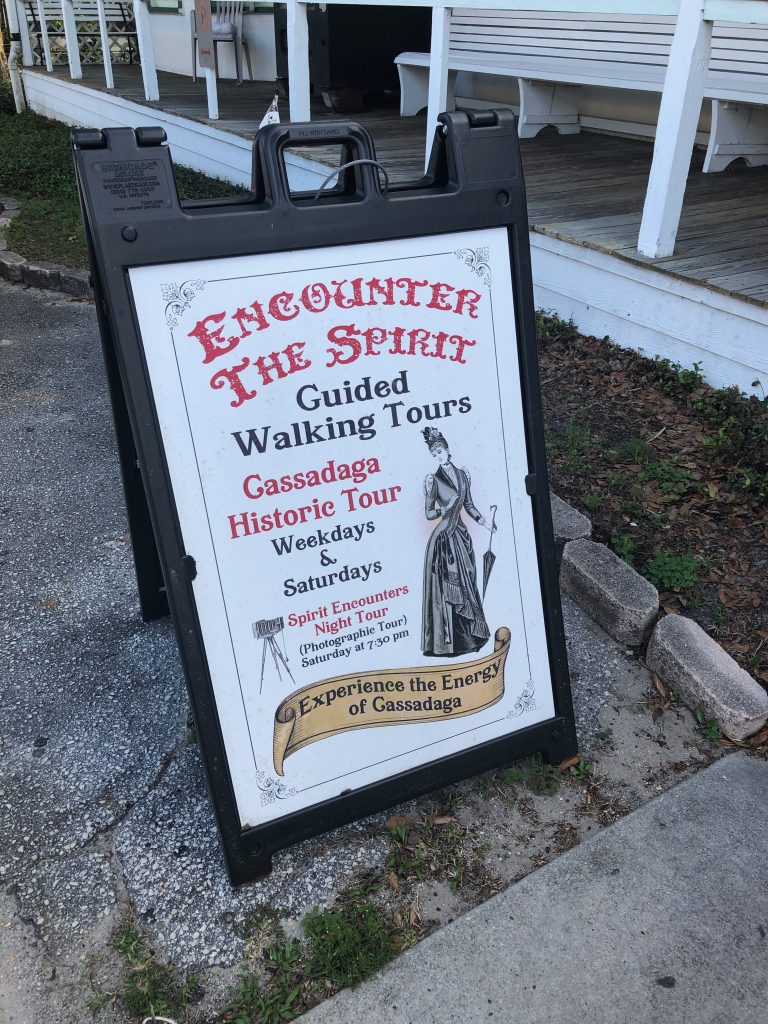 WEIRD & WILD CASSADAGA SPIRITUALIST CAMP
We saved one of the best things for last. The Cassadaga Spiritualist Camp is a community of spiritually-minded people that was established in 1894. We stopped here to learn more about the history and beliefs of Spiritualism.
A tour of the camp proved enlightening as we walked the streets, stopped in at the church, found our wings on the fairy trail and even stood on a vortex.
To say I think I found my people is an understatement. I wanted to have a reading from a medium during my visit but we just didn't have time. By the way, the training one has to undergo to become a medium is intense.
When you see a medium at Cassadaga you are seeing someone that has some legit skills.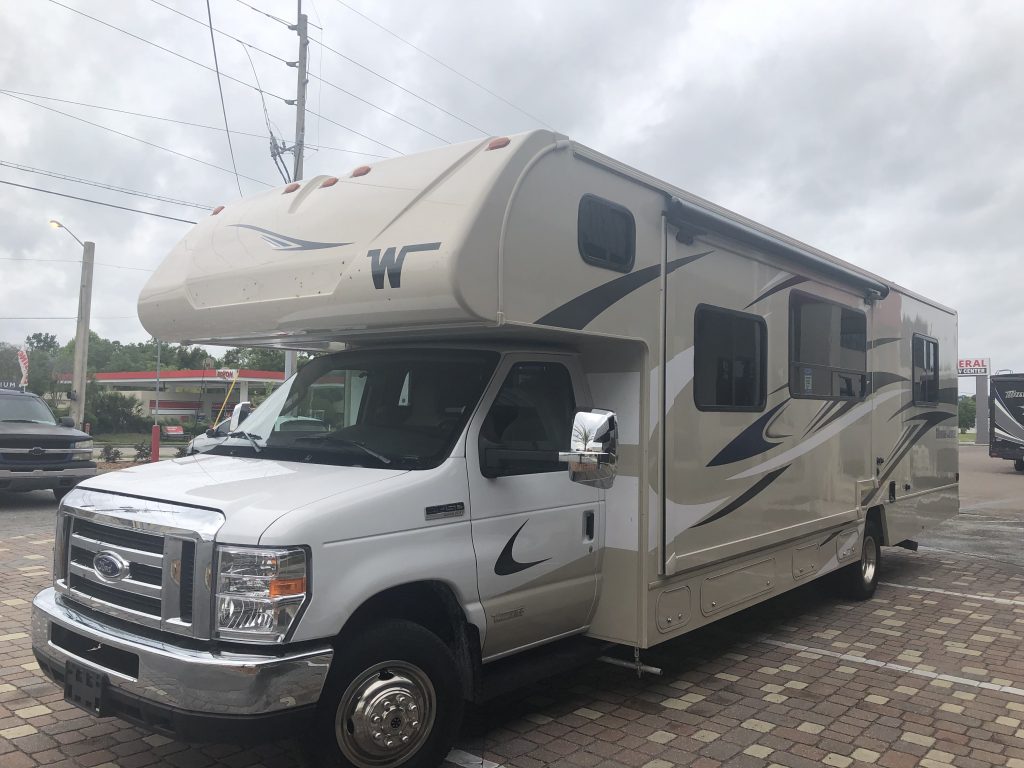 SAYING GOODBYE TO WEIRD & WILD FLORIDA
It was with a bit of sadness that we said goodbye to our Minnie Winnie. Our Weird and Wild RV trip was an epic adventure and I loved every minute of it. There will be more stories and videos about this trip coming soon.
Stay tuned for more.
Pin Weird and Wild Florida to Pinterest