Crystal River is The Manatee Capital of the World, but did you know the area also offers a plethora of other outdoor adventures?
This was a stop on our Weird and Wild RV adventure through Florida and it's definitely a place I intend to spend a bit more time. I wasn't able to get out in a kayak on the Chaz River so I need to make that happen soon!
I did, however, explore a lot of the great outdoors here and I think you'll see why a return visit is on my list.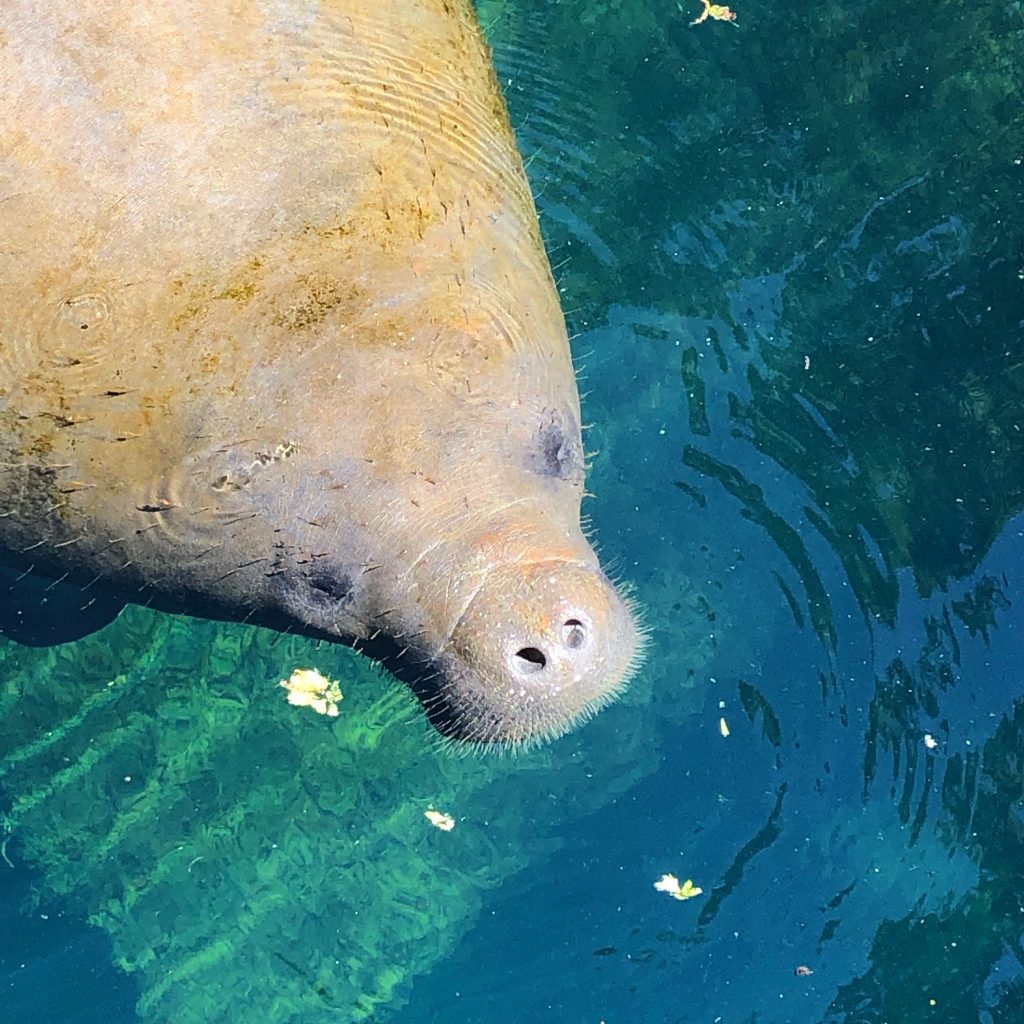 Seriously, this area is perfect for those that love playing in and out of the water.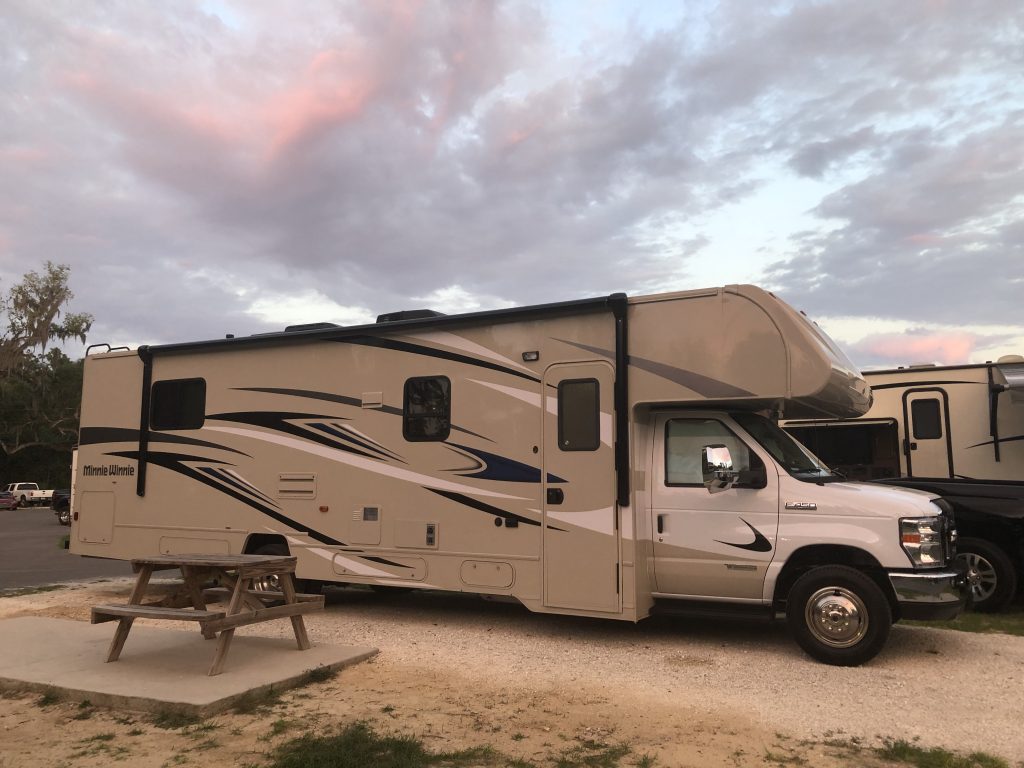 If you enjoy hiking, boating, kayaking, paddleboard, fishing, swimming, and camping to name a few activities than Crystal River is the destination for you.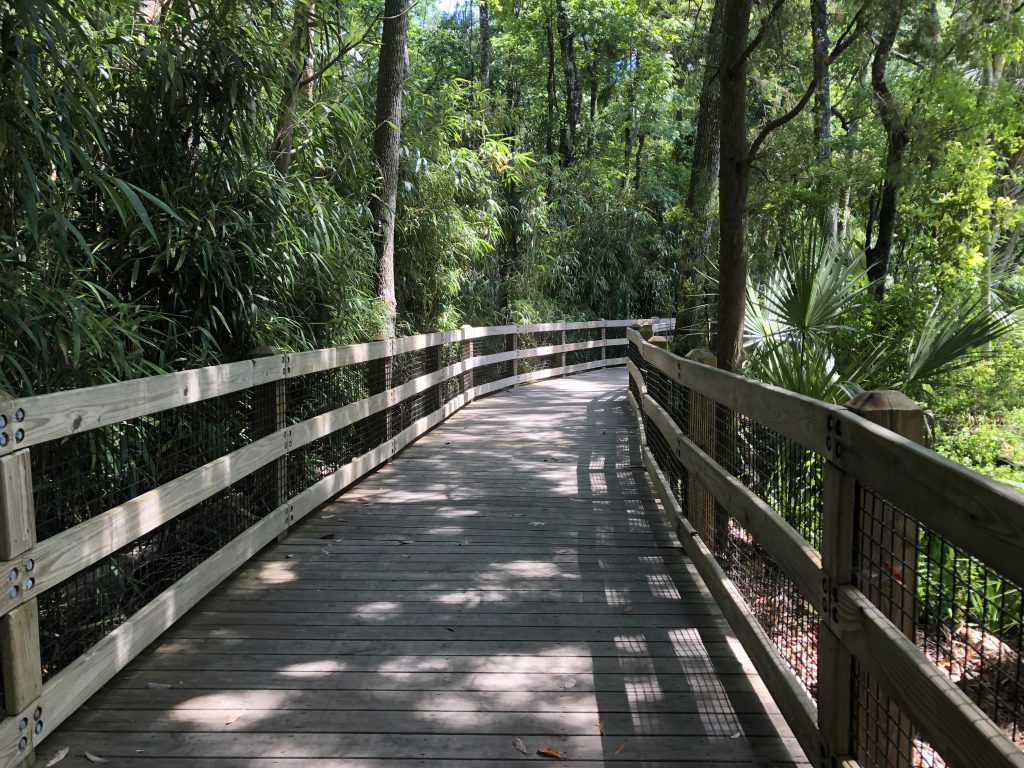 You're going to wonder why you've waited so long to visit this region of the Gulf Coast!
Outdoor Adventures in Crystal River
Swim with Manatees
Meet manatees in the waters of Crystal River. Hundreds of West Indian manatees flock to the area, as well as nearby Homosassa and Citrus County waters, in the winter for the warmer waters.
King's Bay in Crystal River is fed by more than 50 springs, which creates an environment that Manatees love.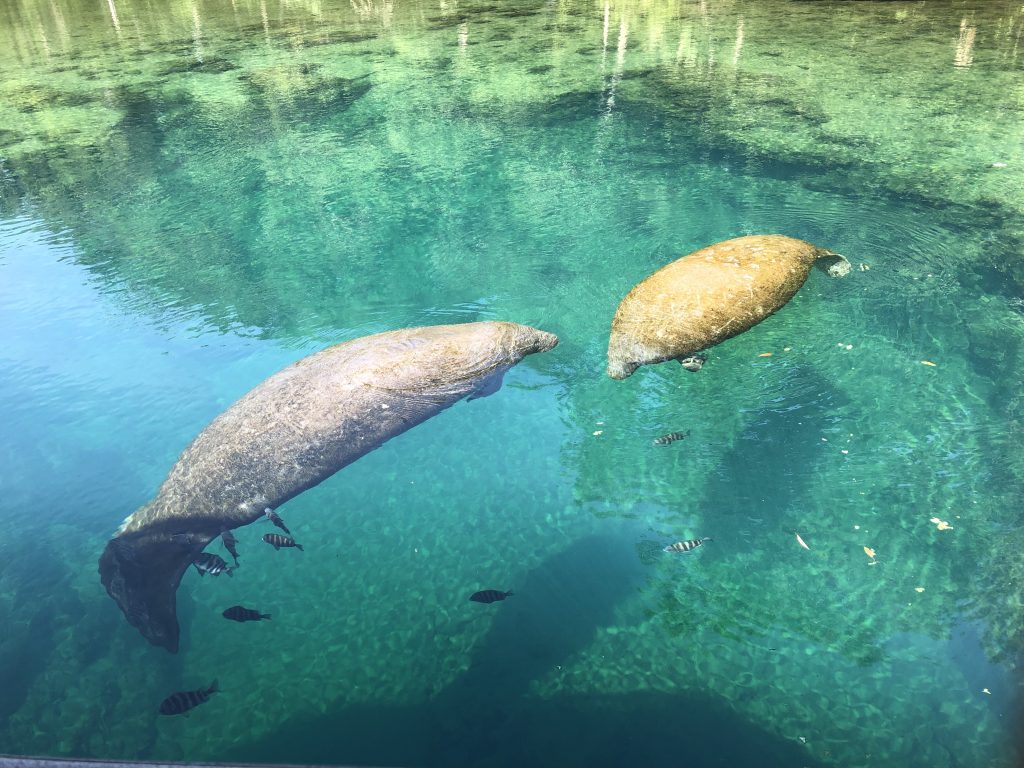 Aside from King's Bay, the Homosassa River and Chassahowitzka River are also hotspots for manatees because of the springs connected to them.
You can get up close and meet these sea cows in person. You can swim with Manatees and watch them eat some water plants such as algae.
The waters are so clear that you can easily spot the gray-colored manatees slowly swimming underwater or just lying on the bottom.
This is the only area in the United States where it's legal to swim with Manatees. Honestly, this is a once in a lifetime experience and one I highly recommend.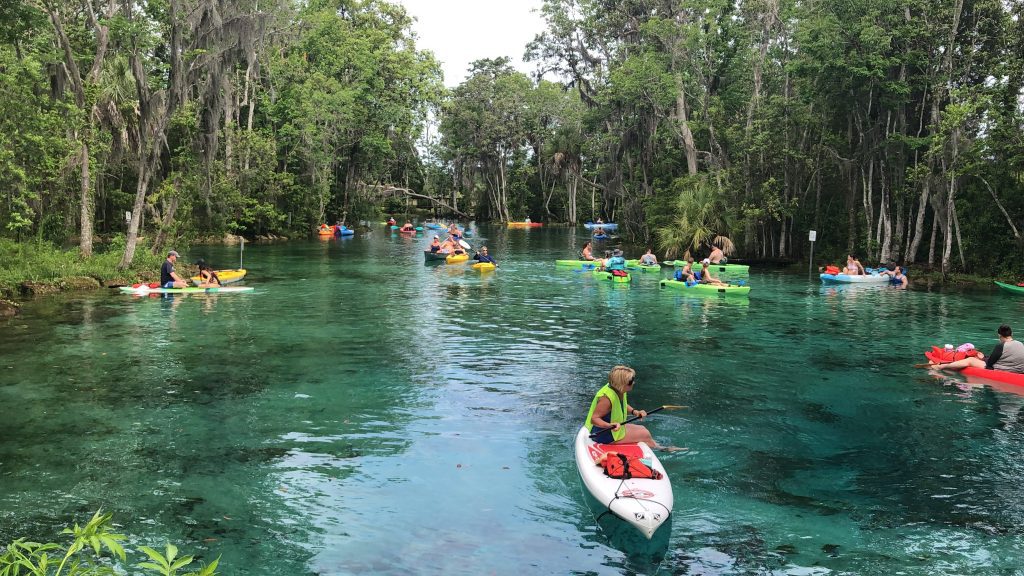 Above Water
If you don't fancy a swim, you can still see the large manatees while in a kayak or on a paddleboard.
There are many tour companies that can take you to meet the manatees. They can also guide you to many other exciting activities around the nature coast of Florida.
Take an airboat ride and feel the breeze while enjoying nature.
If you're in the area around July to September, you can go scalloping in Homosassa Bay.
For all the fishing fans, there's inshore and offshore fishing and even spearfishing. Fish for mackerel or even sharks. You may also spot some dolphins in the gulf.
End your day with the colorful sunset that you won't soon forget.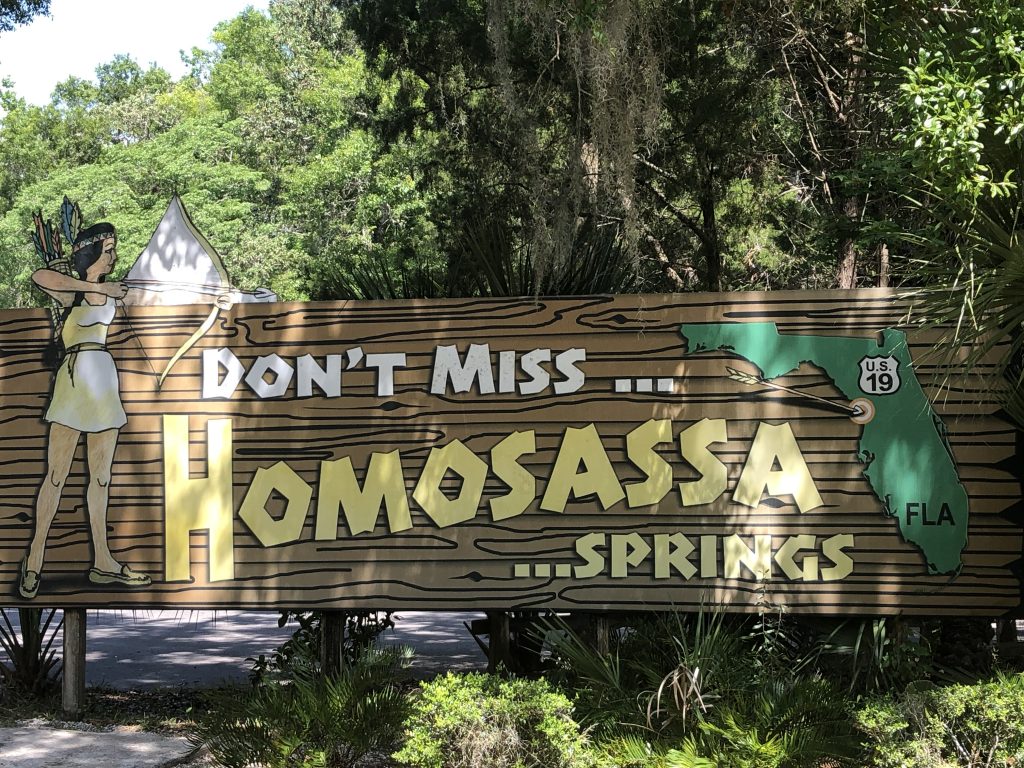 Ellie Schiller Homosassa Springs Wildlife State Park
Have you ever wondered how it feels like to be a fish inside a bowl? Well, you can find out at Ellie Schiller Homosassa Springs Wildlife State Park.
Enter the Fish Bowl and have a breathtaking underwater view of Homosassa Springs with manatees and different species of fish swimming around.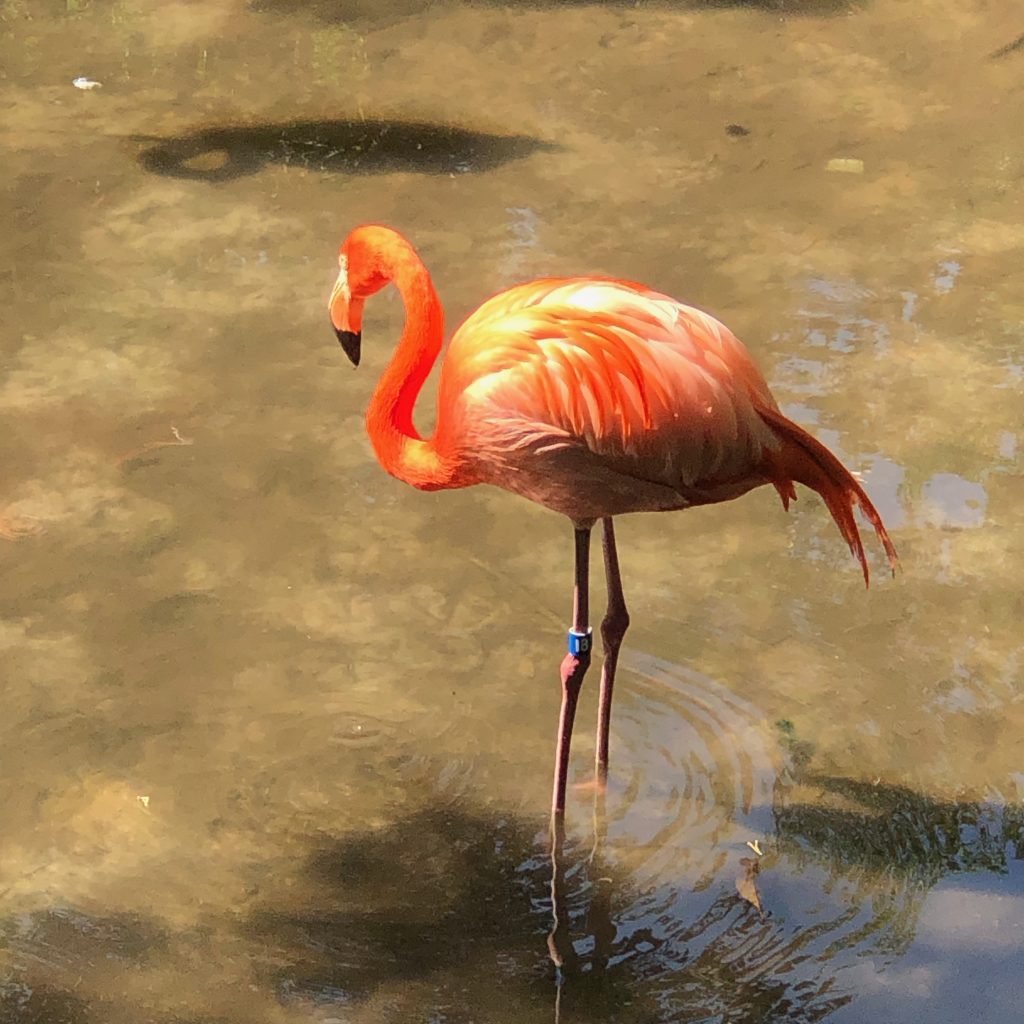 If you are a passionate bird watcher, this state park is home to many species of birds that you
will surely love to see.
Other animals that are housed in the park include alligators, Florida panther, black bears, and others. You can also go on a hike for more than a mile, have a picnic while being surrounded by nature, look for treasures through geocaching, have a boat tour and spot some wildlife, and other activities you can do in the area.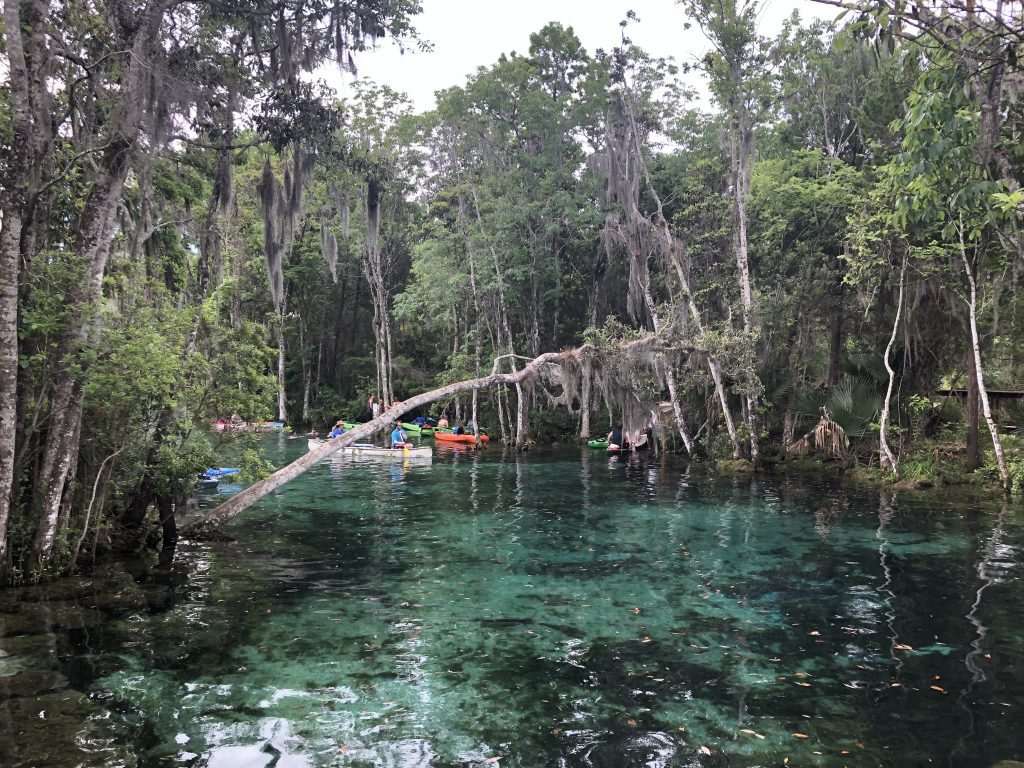 Citrus County Springs
The dozens of springs that flow around Citrus County deserve your attention when planning a trip to this area.
Many people do come for the manatees, but the springs are also just as amazing to behold.
It would be a great idea to plan as King's Bay alone has more than 50 springs. Also, not to be missed, Seven Sisters Spring and Three Sisters Springs.
RV Camping
Make reservations to stay at Nature's Resort located on the Hall River with direct access to the Gulf of Mexico! Seriously, I don't think there could be a better location.
Plus, the RV park offers all the amenities you could possibly need including laundry (always a struggle for me when I'm on camping trips).
Needless to say, this RV Park did not disappoint. It is, however, busy so make sure you book as soon as you have travel plans.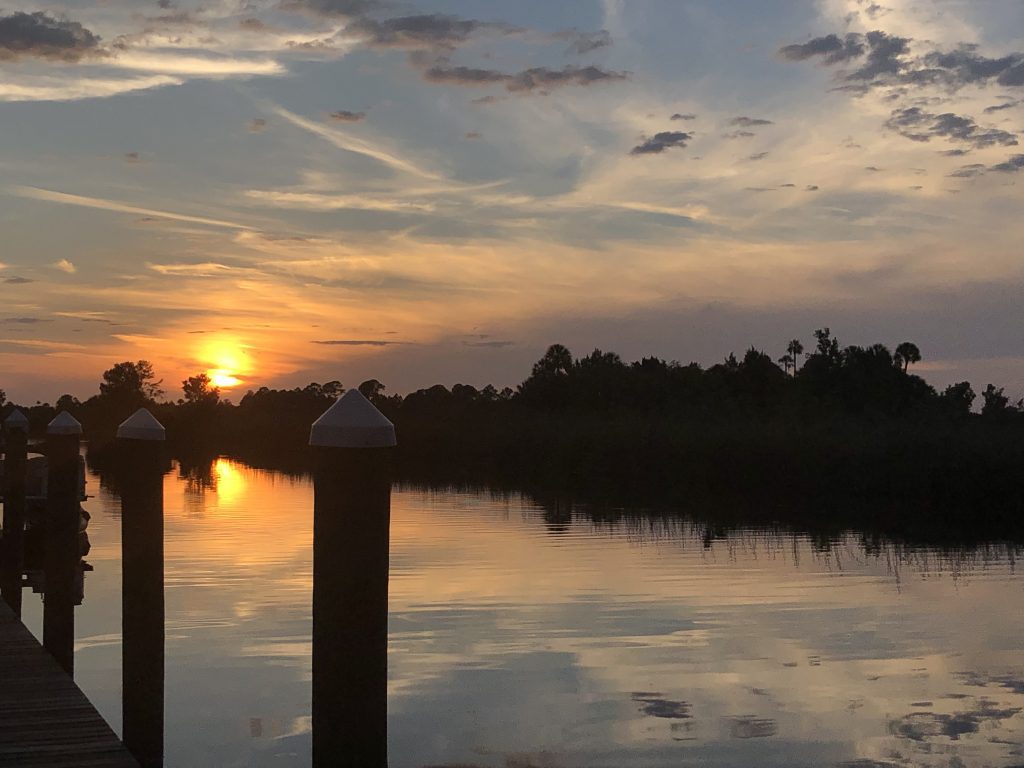 This is just a taste of the outdoor adventures you can have in Crystal River on Florida's Sunset Coast.