Beyond a zoo, did you know there is a place in the Midwest that offers unique and one of a kind animal encounters? At Wilstem in Paoli, Indiana they combine fun education with interactive wildlife encounters.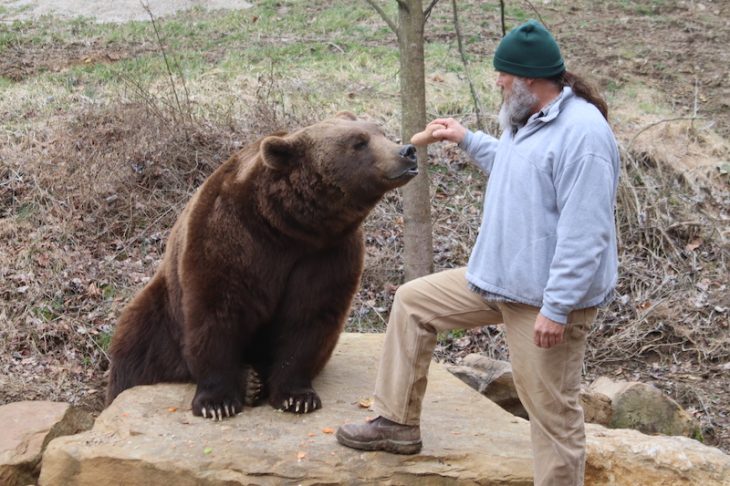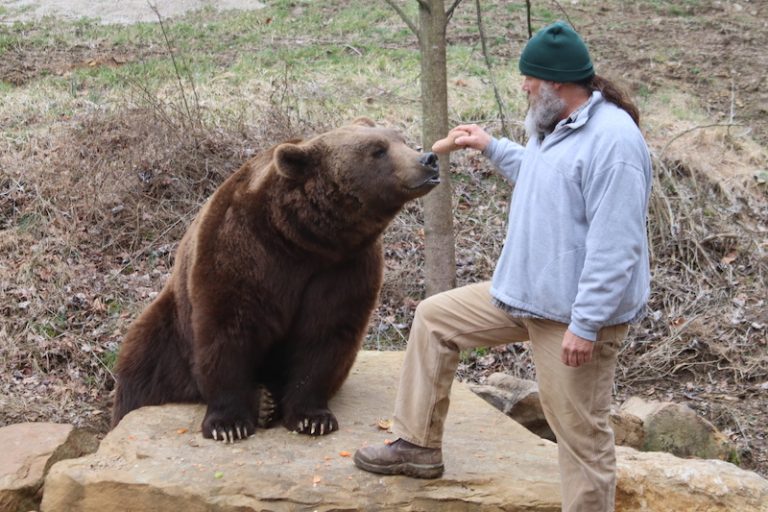 These aren't your run of the mill animal experiences. Here you can bathe an elephant, feed giraffes, learn about grizzly bears, play with kangaroos and goats, and feed adorable tweety birds.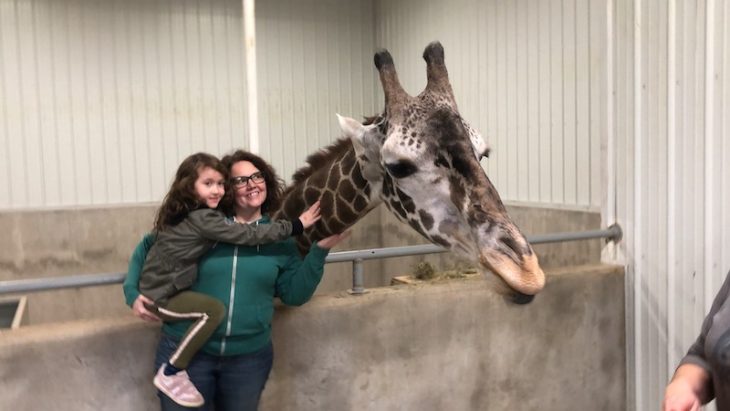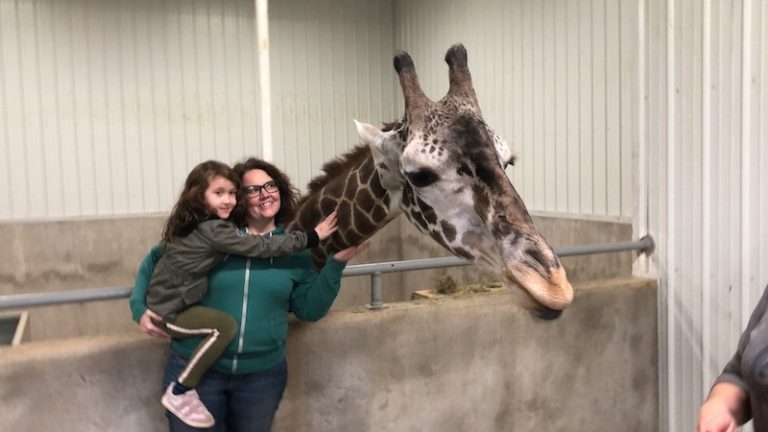 Giraffe Experience
During your giraffe experience, you'll learn all kinds of fun facts about giraffes like how tall they are, how long is their ton, and what they eat.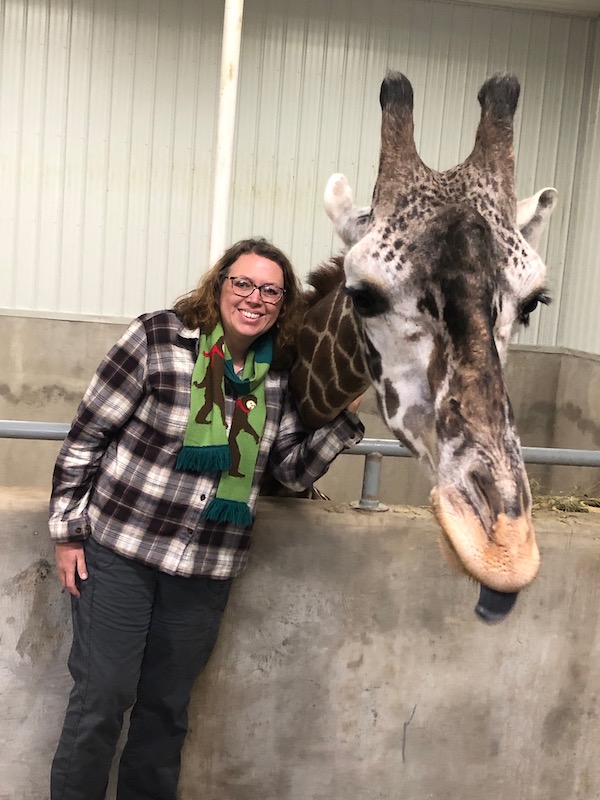 Having a one on one experience with the giraffe is the best part. You can hug it, feed it and pet it. Be sure to watch the video to see my niece share what giraffes feel like.
The giraffe experience lasts about an hour, maybe a bit more, depending on the number of guests in attendance.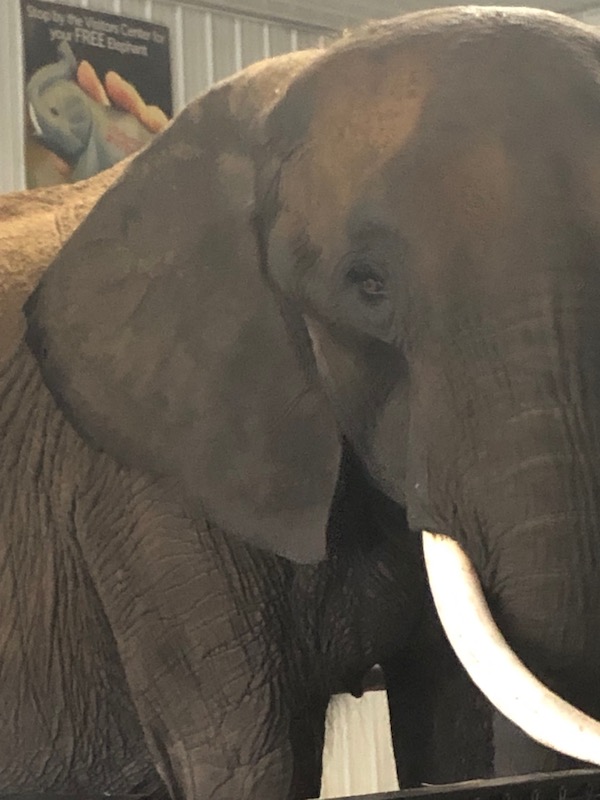 Elephant Experience
You can pick from two different elephant encounters. A spa experience or education experience.Although, if you pick the spa option it includes the education component so keep that in mind.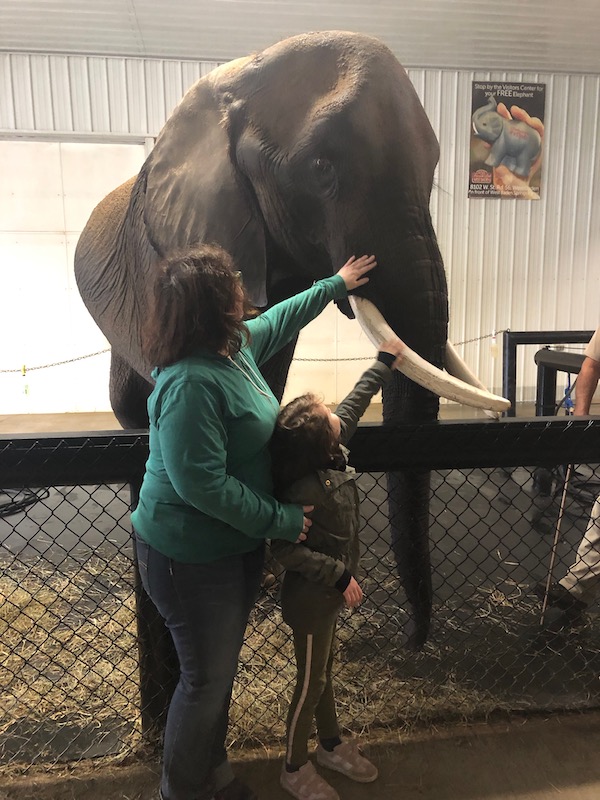 We picked the education experience where we learned all about the elephants and little Miss S got to feed the elephant an apple.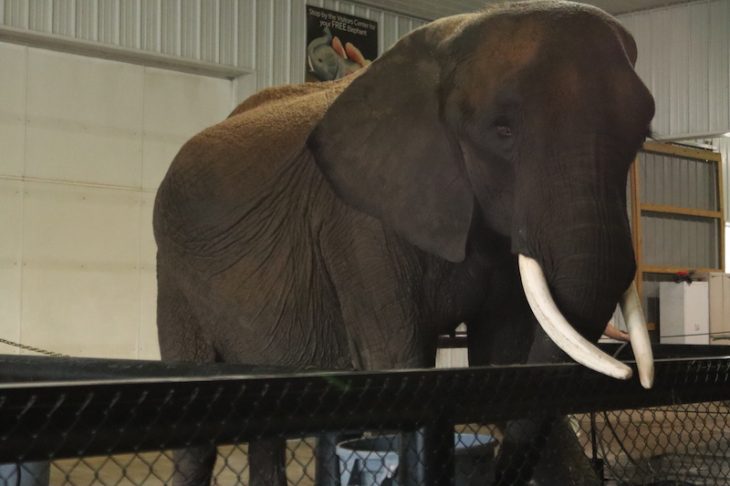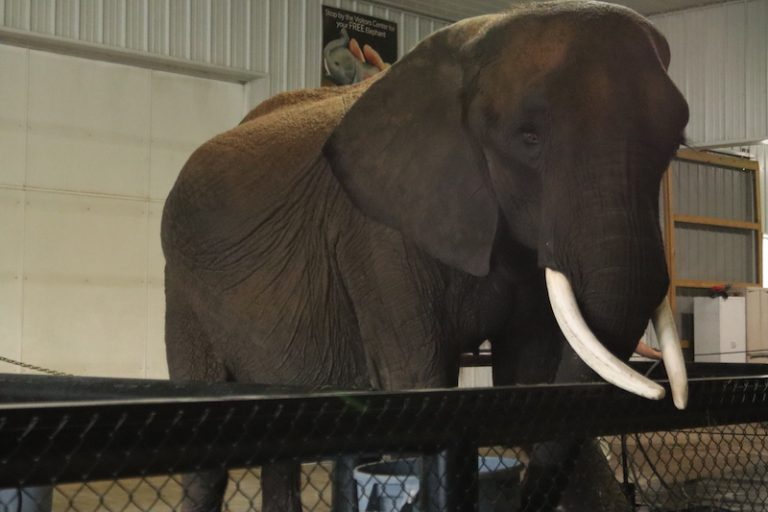 After the education and all the questions are answered guests are invited up to interact with the elephants and take photos.
I think little miss S was most surprised by how elephants feel.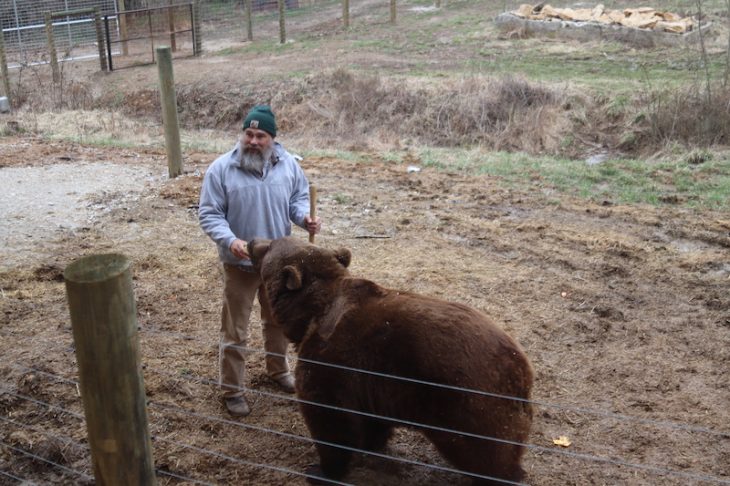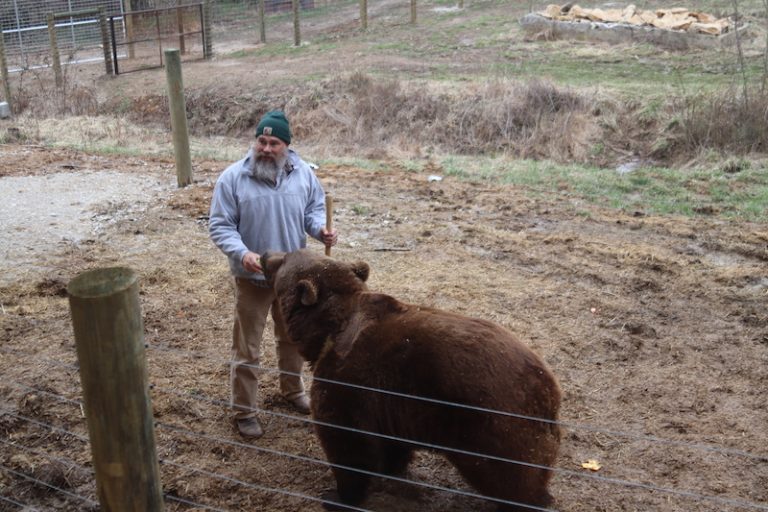 Grizzly Experience
This is a new experience at Wilstem.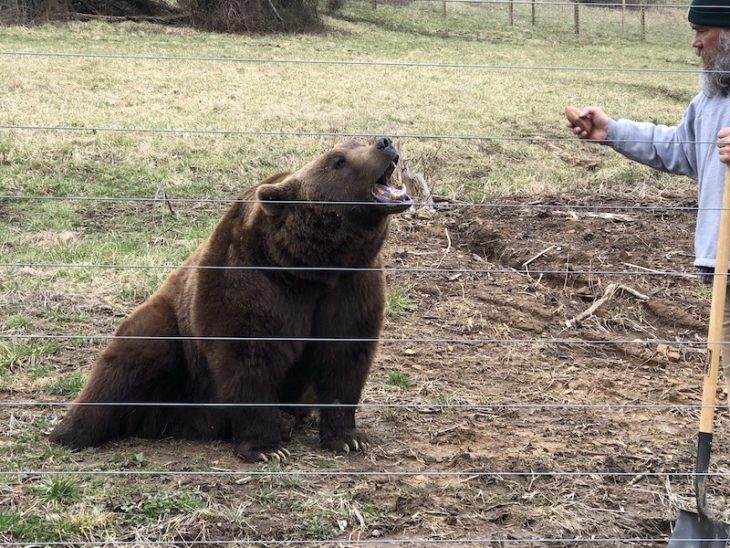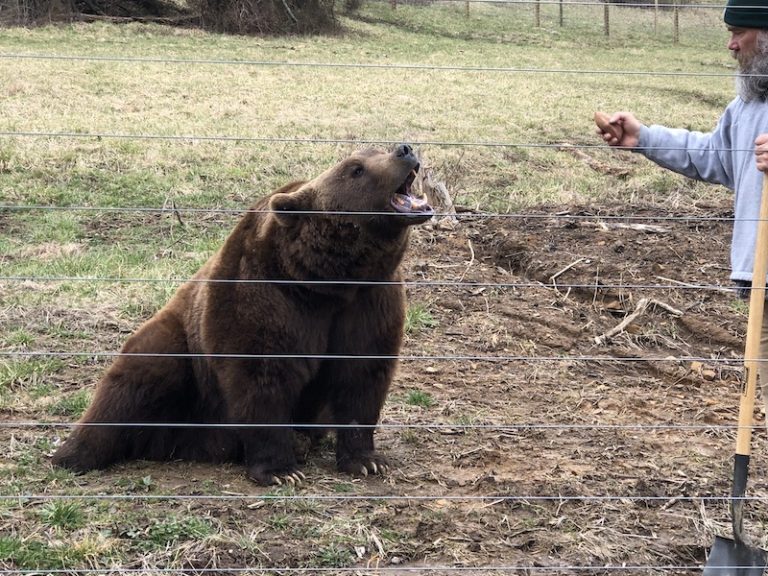 During your grizzly experience, you'll meet Jeff "the Bear Man" Watson, Bob, and Screech. This trio has been featured on Animal Planet's Project Grizzly as well as Discovery Channel's Porter Ridge.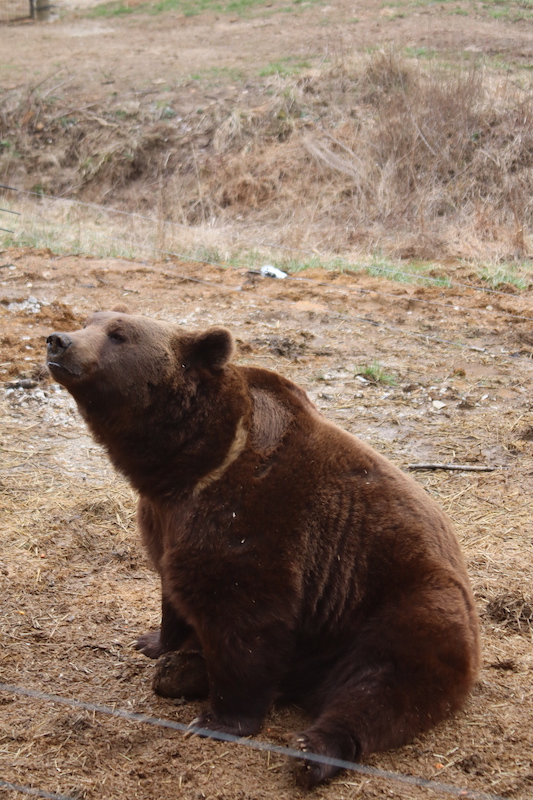 We loved learning about the Grizzlies and, more importantly, how to stay safe when you're out in grizzly country if you happen to bump into one of these animals.
It's a great experience and we definitely learned a lot. I mostly learned I never want to bump into one in the wild–yikes! However, if I do Jeff gave some great tips on what to do to try to survive a wild encounter. Although, I'm not sure I would remember them in the heat of the moment. Here's hoping I never have to call up that info on a moments notice.
I like seeing the grizzly with some protection between the two of us. These guys sure are cute….from a distance.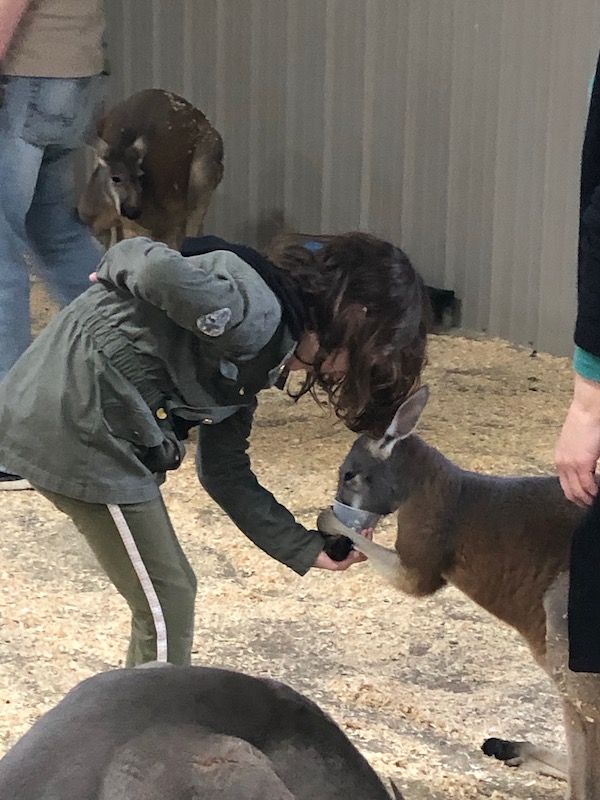 Other Animal Experiences
Beyond the big animals, there is a barn filled with many other animal encounters. We played with goats, kangaroos, and a hedgehog. Little Miss S and I even stepped into the aviary and fed the birds.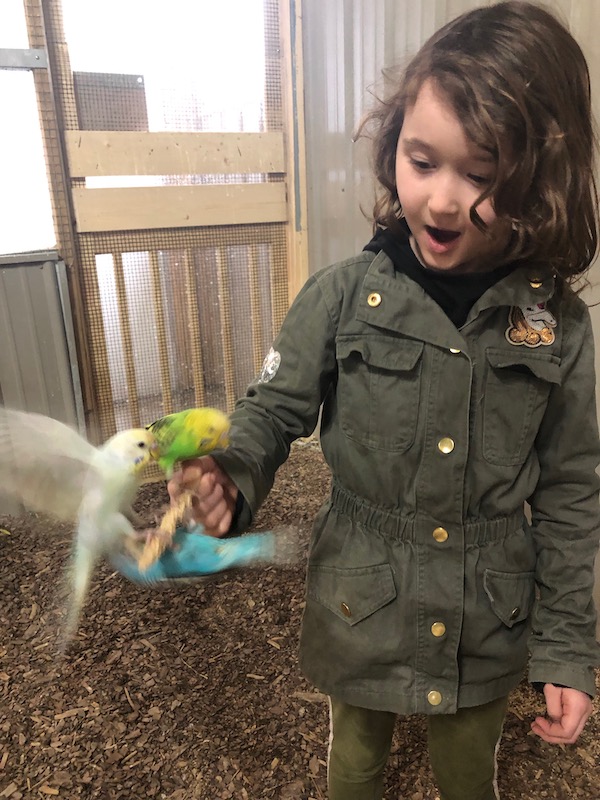 Word to the wise. The birds, for some reason, LOVED our shoes and completely covered them and proceeded to peck at them.
Miss S thought it was hilarious. I started to feel a little panicky, which cause that little stinker to laugh even more.
Be sure to watch the video, if you want to forward to the birds start the video at 29-seconds.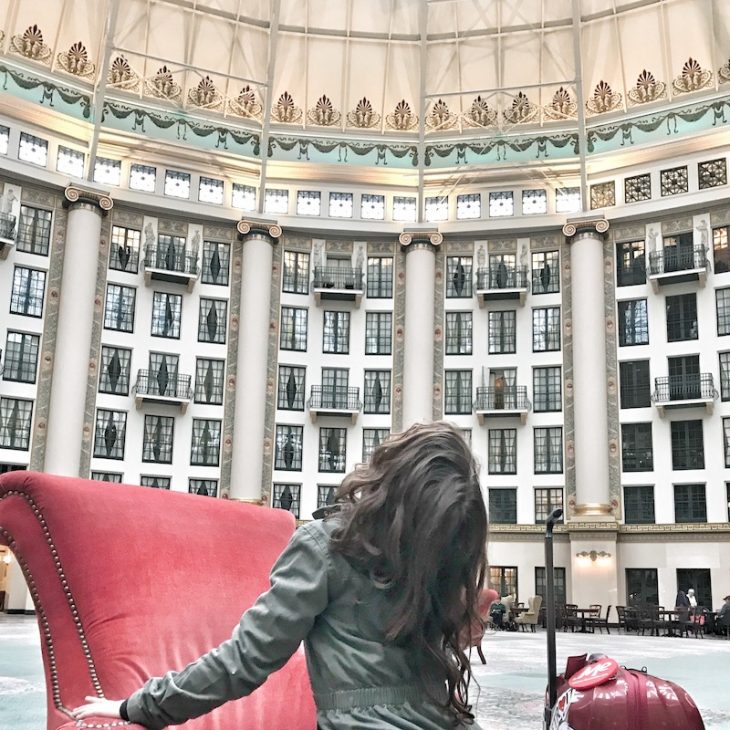 Where To Stay in French Lick/West Baden
French Lick West Baden Resort is the place to stay when you visit Wilstem. This historic resort offers luxury accommodations with easy access to all the fun in the area. Little Miss S was completely taken by the beautiful rotunda style lobby. The hotel offers lots of space for kids to work off their excess energy plus a pool.
It was the perfect place to stay during our visit to French Lick.
Thank you to French Lick/West Baden for hosting us on the getaway.
PIN WILDLIFE ENCOUNTERS TO PINTEREST