Picture yourself in a beautiful canyon where you are surrounded by tall pine trees, do some bird watching, go fly fishing, visit gorgeous falls, drive UTV or hike miles of scenic trails.
You can do all of these things, and more when you stay at Spearfish Canyon Lodge near Rapid City, SD.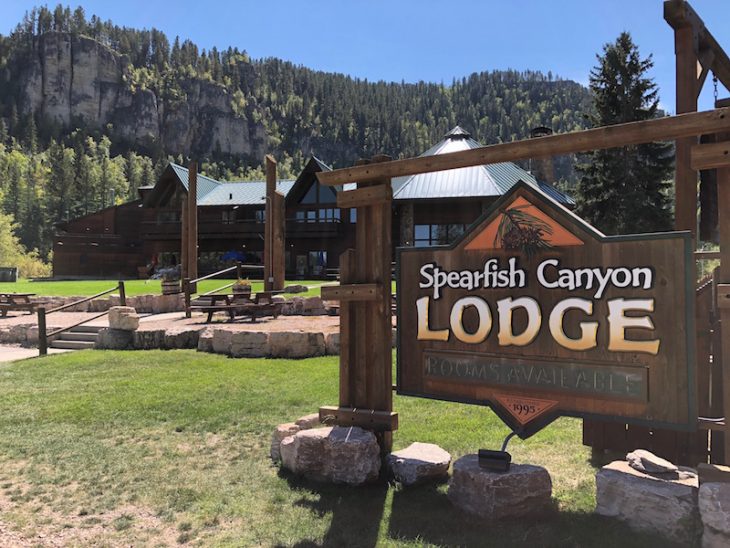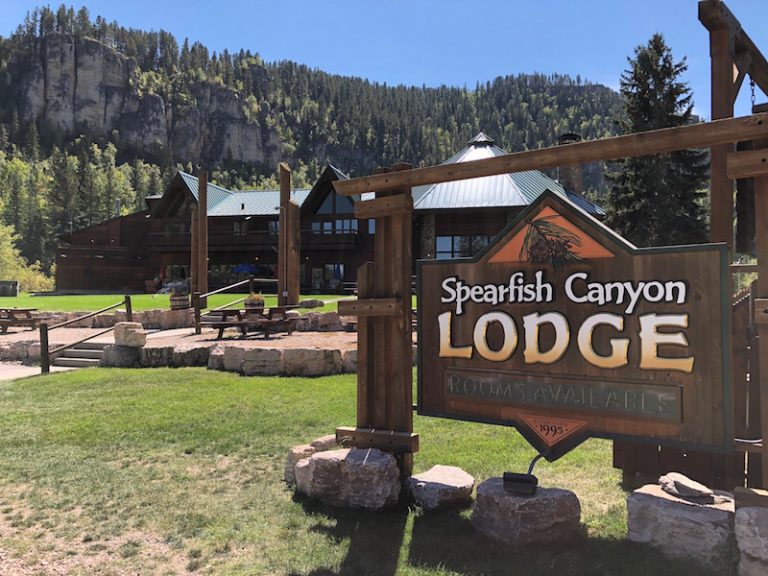 UTV Adventures at Spearfish Canyon Lodge

Are you up for an adventure in Black Hills National Forest and Spearfish Canyon? Go on miles and miles of off-road trails driving any of the new UTVs for rent at the Spearfish Canyon Lodge.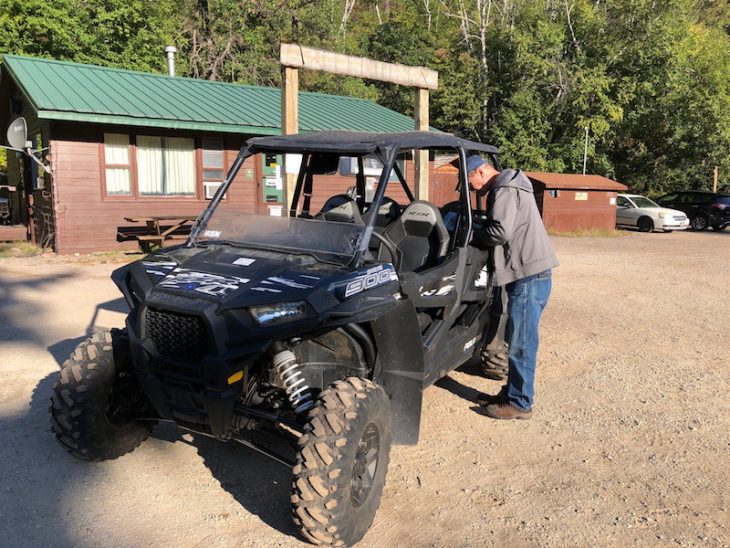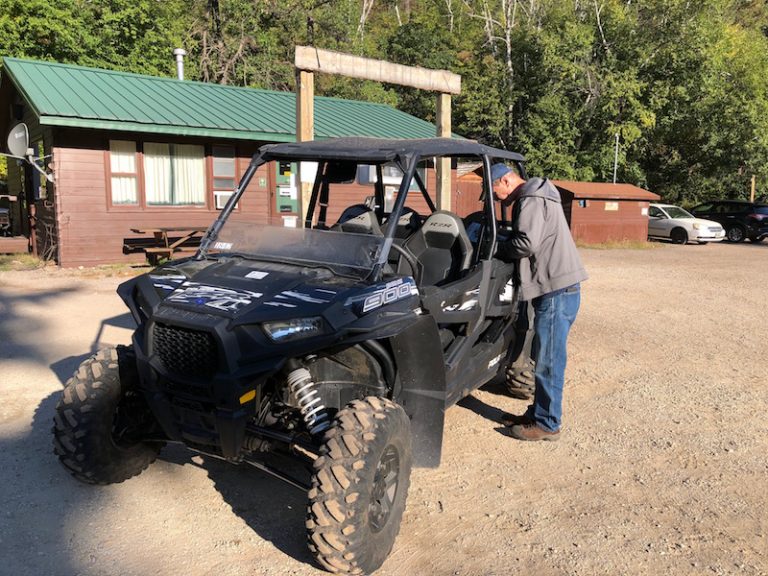 Choose from Polaris Razor 570's to Polaris Ranger 900s. You can go as a couple or in groups of 3-6 in one UTV or just discover the area by yourself. You can go on a full day of exploration or just half a day.
We went on a half day excursion and had so much fun!! The UTVs are easy to drive, safe and a really good time.
These are street legal so we were able to take them across state lines into Wyoming to the incredible Cement Ridge overlook where we could see for endless miles. Check out the above video!
Hike and Bike
If you are more of a hiker or a cyclist, you can explore nature's beauty doing that as well. Spearfish Canyon Lodge rents out bikes and other equipment you will need when you go on hiking and biking trails around the area.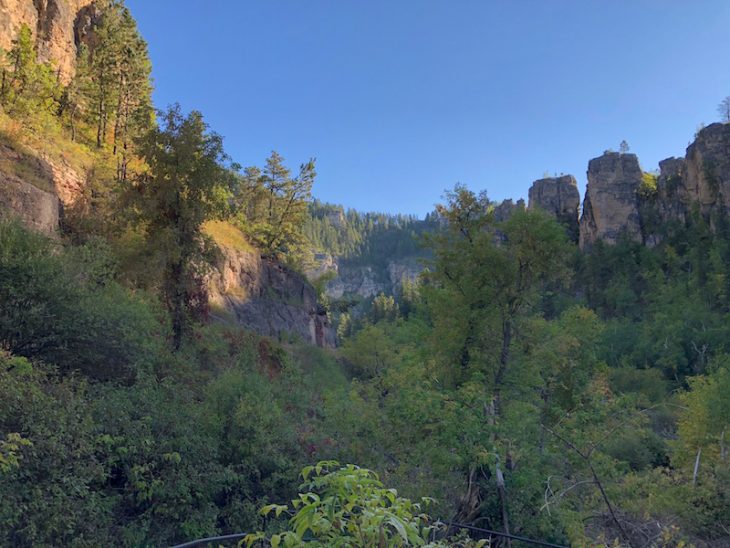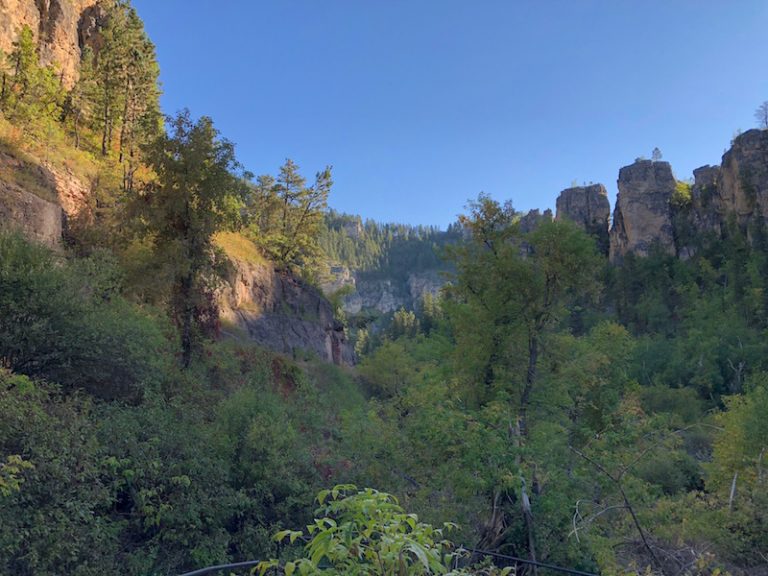 One trail you can hike is just right across the Spearfish Canyon Lodge parking lot – the 76 trail. It is a steep hike, but it will be a short one. And the amazing view of Spearfish Canyon will be worth the effort.
Discover Roughlock Falls and Spearfish Falls
One trail that you shouldn't miss is the one that leads you to Roughlock Falls. There are actually different ways to get to Roughlock Falls but the main trail is about 2 miles and is handicap-accessible so everyone can join the fun.
Enjoy the limestone walls of Spearfish Canyon and enjoy picnics at the parking lot close to the trailhead. Watch out for some birds such as the American dipper and other wildlife during the hike.
And most of all enjoy the gorgeous multi-tiered Roughlock Falls.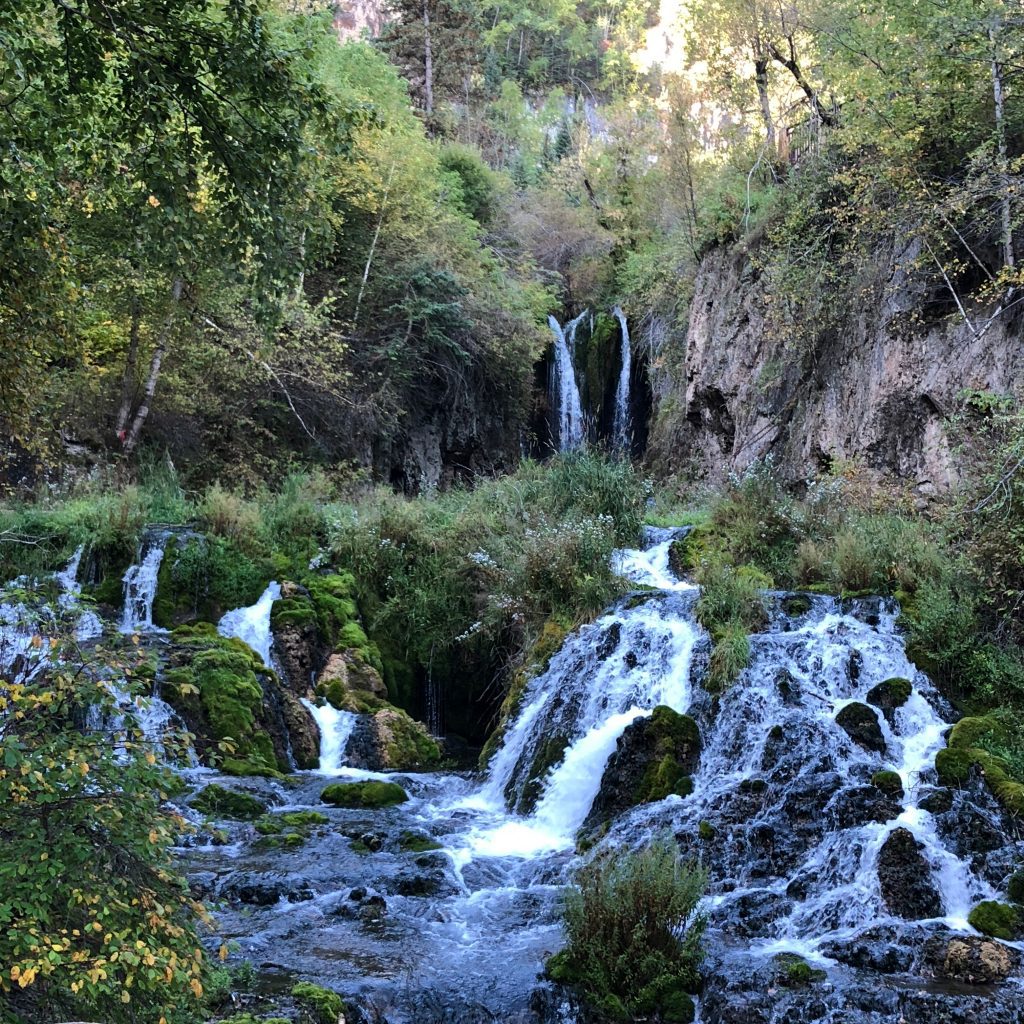 Another picture-perfect destination in the area is Spearfish Falls. This 47-foot waterfall was one of the most popular tourist destinations in 19th century because over the top of the falls, the Burlington Railroad line picked up its passengers.
You can begin your hike to this falls behind Latchstring Inn and it will take you less than a mile walk to get there.
Fly Fishing
Want to go fly fishing? The Lodge's Sports Center will provide you with the equipment you will need. Just outside of Spearfish Canyon Lodge, you will find Spearfish Creek with its brown, rainbow, and brook trout.
Other smaller streams and creeks are also in the Canyon, so you can go fly fishing in different areas and enjoy different views of nature.
Accommodation
After a day of adventure, you can have a comfortable stay at the Spearfish Canyon Lodge. There are 54 luxury rooms and suites in the lodge.
You can also have a relaxing time in the outdoor hot tub on the balcony. If you need to, you can still stay connected while being surrounded by nature, as there's satellite internet available.
Enjoy nature and be comfortable at the Spearfish Canyon Lodge.
Pin All the Reasons You'll Want to Stay at Spearfish Canyon Lodge to Pinterest