Celebrate the holidays with the fun and festive peppermint martini recipe. The crushed candy cane rim takes this drink up a notch and perfectly compliments the chocolate and peppermint flavor of the drink.
Easy enough to mix up a batch before a cocktail party and wow your guests with the presentation and taste. So delicious you'll want this cocktail long after the holidays are over.
TIP: Make sure you use the white crème de cacao for this recipe. The taste of the dark version works well, but it won't give you the look you are after.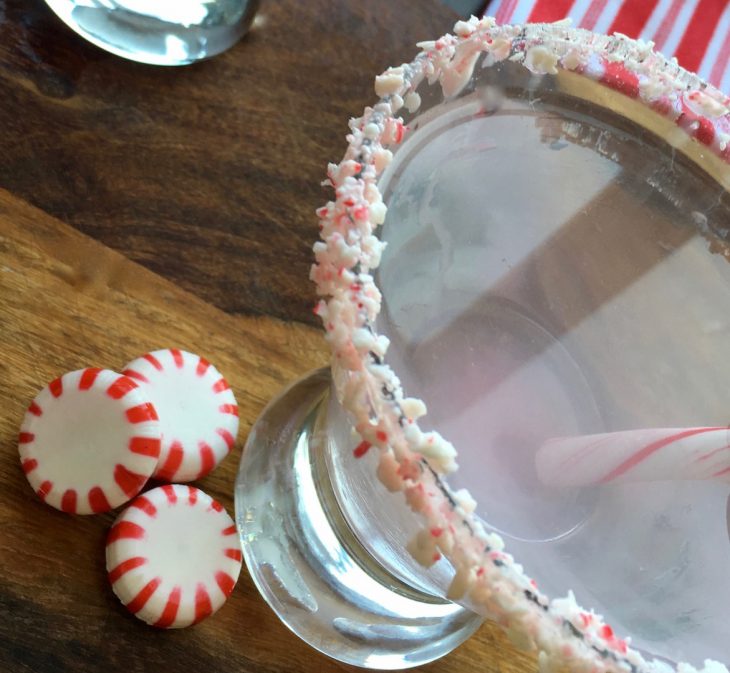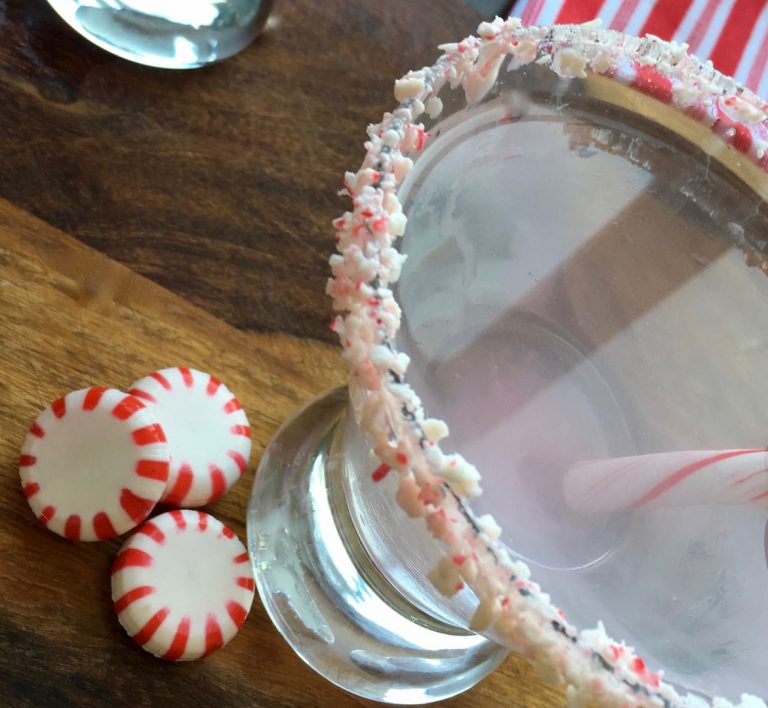 Peppermint Martini Ingredients
2 oz. vanilla vodka, chilled
1 oz. white crème de cacao, chilled
1 oz. Peppermint schnapps, chilled
Peppermint Martinis Rim
3 oz. peppermint candy, crushed
¼ fresh lime
Optional garnish:
small candy canes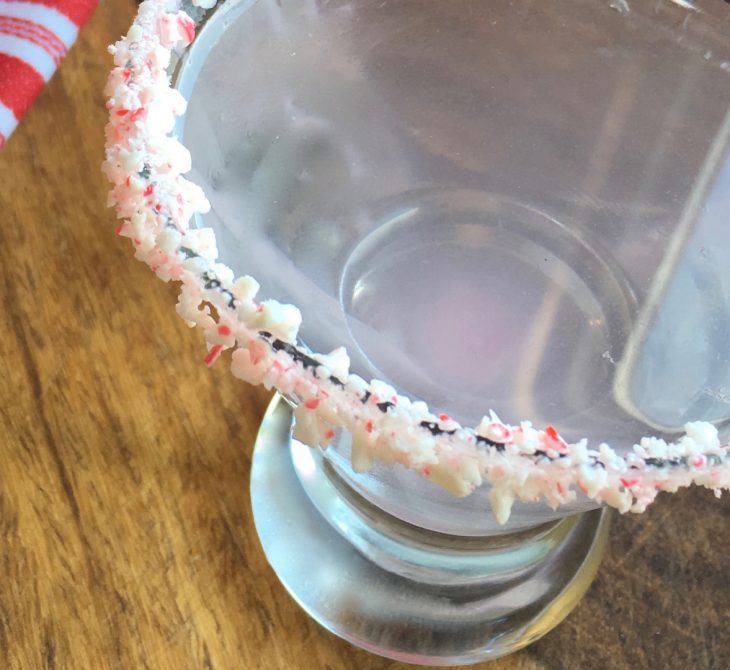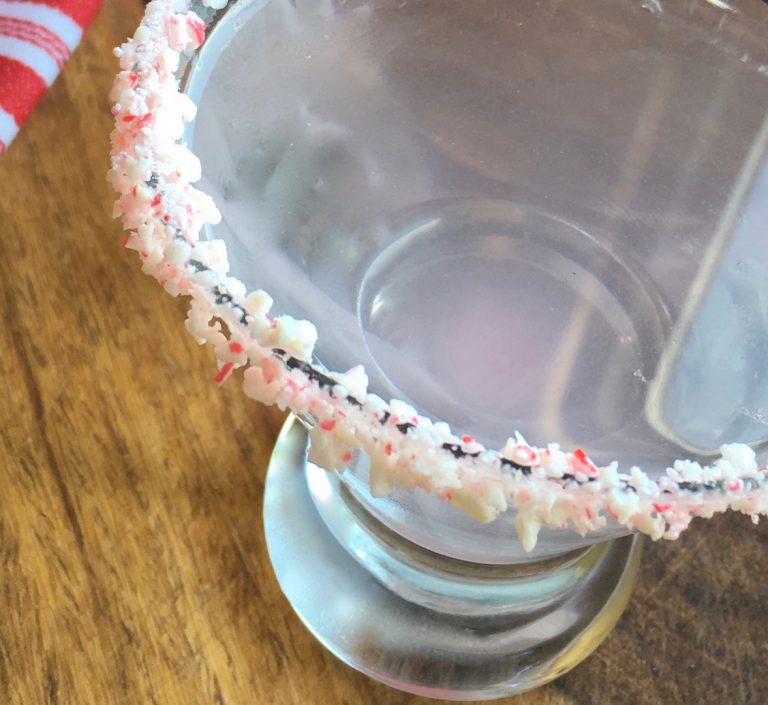 Peppermint Martinis Directions
Place peppermint candy in a plastic bag and cover with a towel. Pound bag with a meat mallet or rolling pin until the candy is crushed into very small pieces. Transfer crushed candy pieces to a flat plate.
Run a small wedge of lime around the rim of a martini glass until it is very well moistened.
Turn the martini glass upside down and place moistened rim onto a plate of crushed peppermints. Turn the glass gently to ensure the entire rim is evenly coated.
Fill the cocktail shaker with ice and add vodka, crème de cacao, and peppermint schnapps. Shake vigorously until thoroughly combined.
Strain chilled liquid into a prepared martini glass and add a small candy cane, if desired. Serve immediately.
Each recipe makes one Peppermint Martini. If you need more you can triple and even quadruple the recipe to share with more friends.
Pin this Easy to Shake Up Peppermint Martini to Pinterest