The last thing I want to do is spend all day in the kitchen making dinner.
Thankfully, with the help of Kraft, I can make a delicious Cranberry Sausage Pecan Stuffing that is done in 20 minutes serve it up with a side of chicken breast and green beans and dinner is pretty much done in 30 minutes.
Remember, stuffing isn't just for the holidays.
Honestly, it is delicious any time of the year!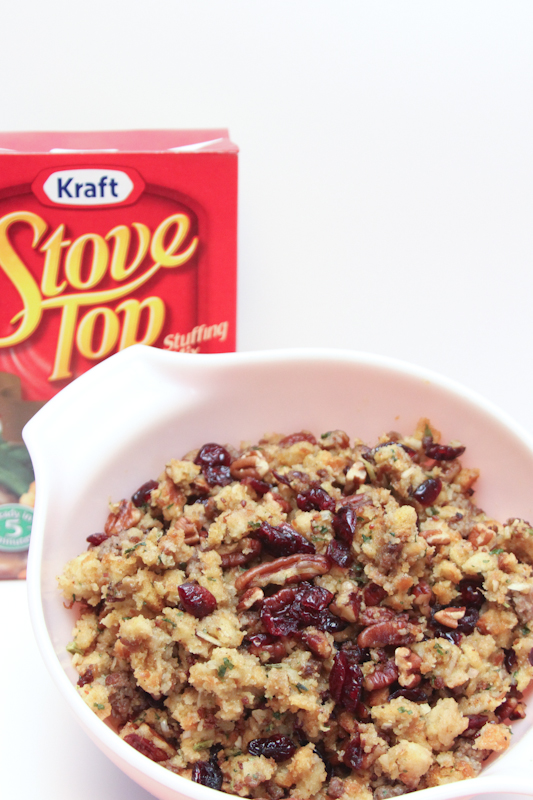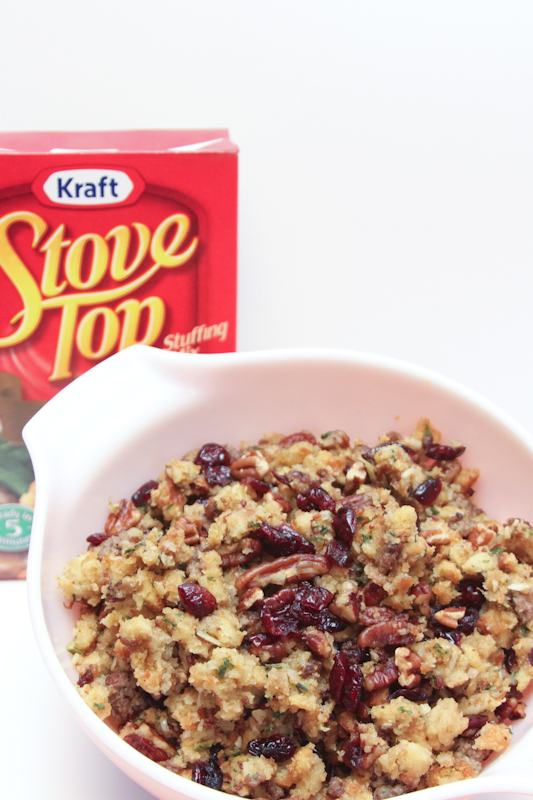 I'm always looking for quick and easy recipes.
Thanks to Kraft, this is one recipe that keeps Thanksgiving dinner or any other meal easy to make without any hassle.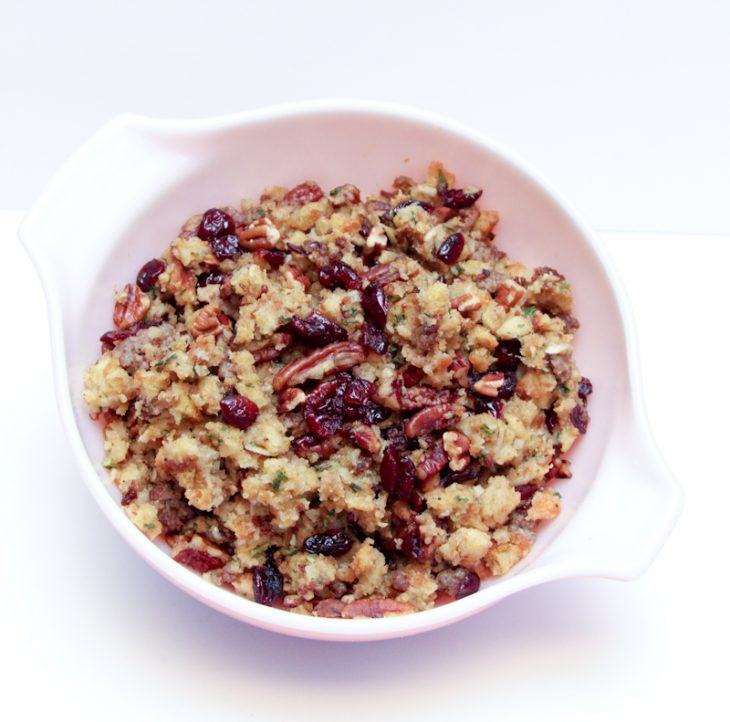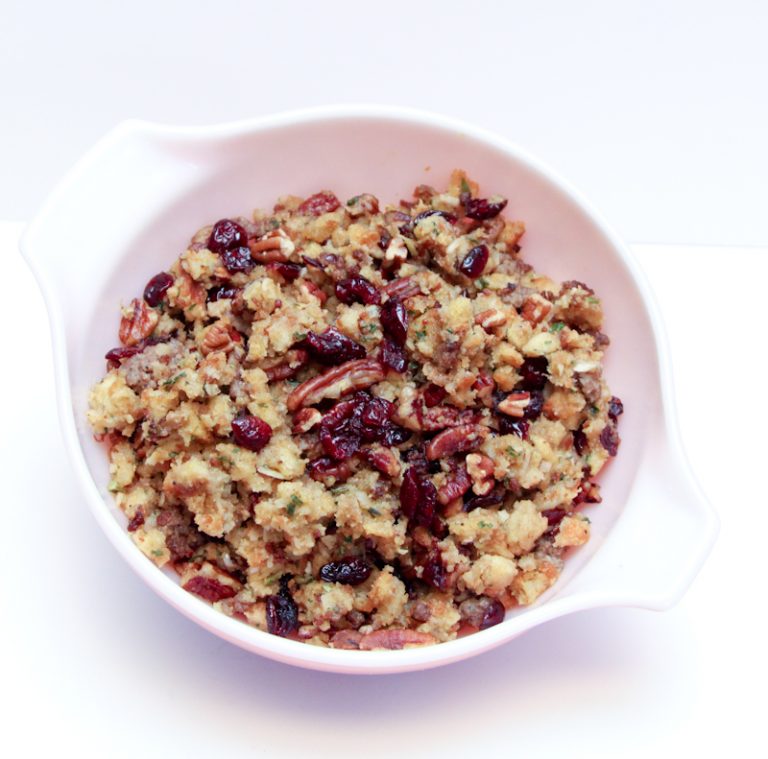 This quick and easy cranberry sausage pecan stuffing recipe, which is delicious, requires 4 ingredients. That's it! Just 4 items.
Add Stove Top Stuffing, dried cranberries, chopped pecans, and breakfast sausage to your Thanksgiving shopping list and you'll have everything you need for this great recipe that you can find over at KraftRecipes.com.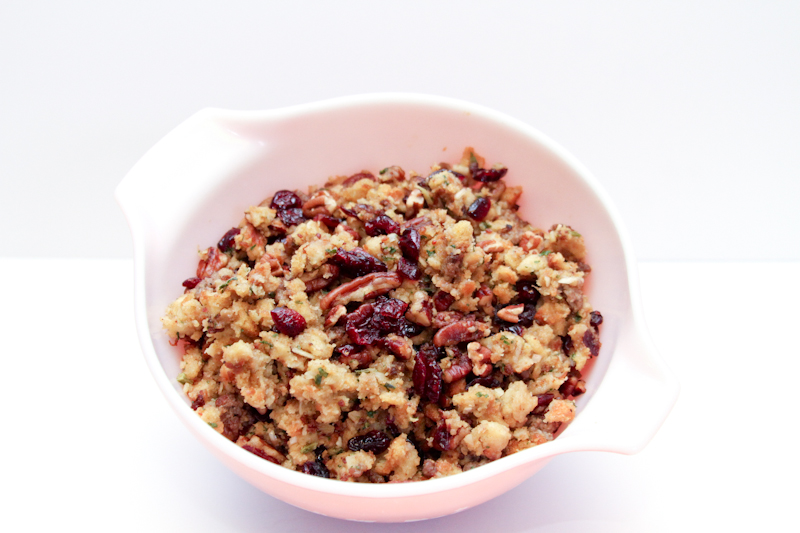 What is your favorite dish at Thanksgiving dinner? Do you have any tricks to make preparing dinner easier?
Easy Cranberry Sausage-Pecan Stuffing Ingredients
6 ounces of bulk Italian sausage
2/3 cup of chopped Planters pecans
1/3 cup of dried cranberries
1 1/2 cups of water
2 tablespoons of water
1 package (6 ounces) Stove Top Stuffing Mix for Turkey
Easy Cranberry Sausage-Pecan Stuffing Directions
In a large skillet cook sausage over medium heat.
After sausage is cooked through add pecans and cranberries. Cook for another 3-4 minutes.
Remove from heat.
Bring water and butter to boil in a medium saucepan.
Add the package of stuffing mix, sausage, pecans, and cranberries to pan and remove from heat.
Cover and let sit for 5 minutes.
Fluff with a fork and serve.
***Pin Easy Cranberry-Sausage Pecan Stuffing to Pinterest***