Chef Dylan has been walking us through the EVERYDAY cookbook with Alton Brown. He shares what makes the recipe great, what he changes, and tips for the everyday cook.
What's there to say about banana bread that hasn't already been said?
Not much. It's delicious. It's always delicious. Everybody knows that.
Nobody is ever mad that there's banana bread at the party or that you brought banana bread to the potluck. Don't be ridiculous.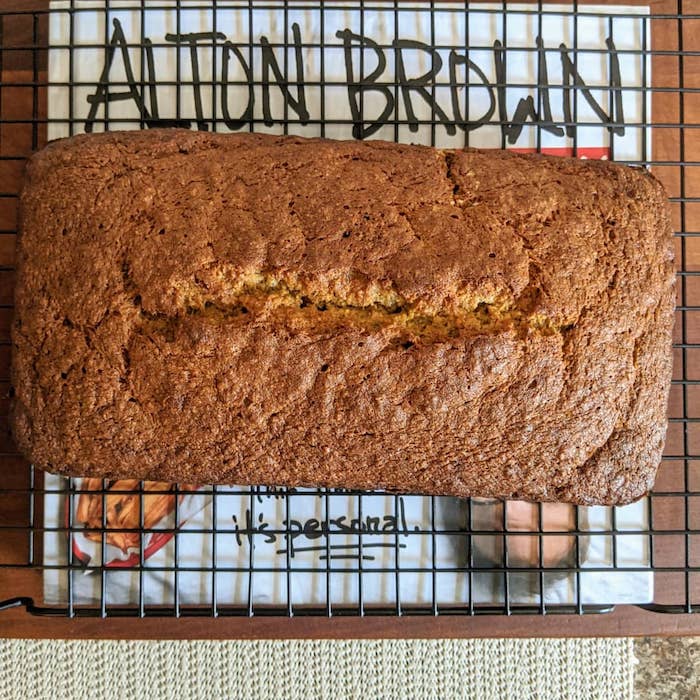 Adding Oatmeal to Banana Bread
Alton Brown's oatmeal banana bread is no exception.
A little different than your typical banana bread but absolutely nothing to be mad about.
Quite the contrary actually.
The major difference here is that a significant chunk of the bread consists of ground oats rather than straight flour.
If you want you can even pretend this makes it healthier, who's gonna tell?
Oatmeal Banana Bread Texture
In all actuality, this bread does end up with an almost whole-grain flavor/texture.
This is a welcome change that I think actually makes it a little more agreeable for a breakfast plate accompaniment.
Slap some brown butter on a slab of this and call it a morning. And don't you dare forget the coffee.
At the end of the day, if you've ever made or even thought about making banana bread you will have no problem with this recipe.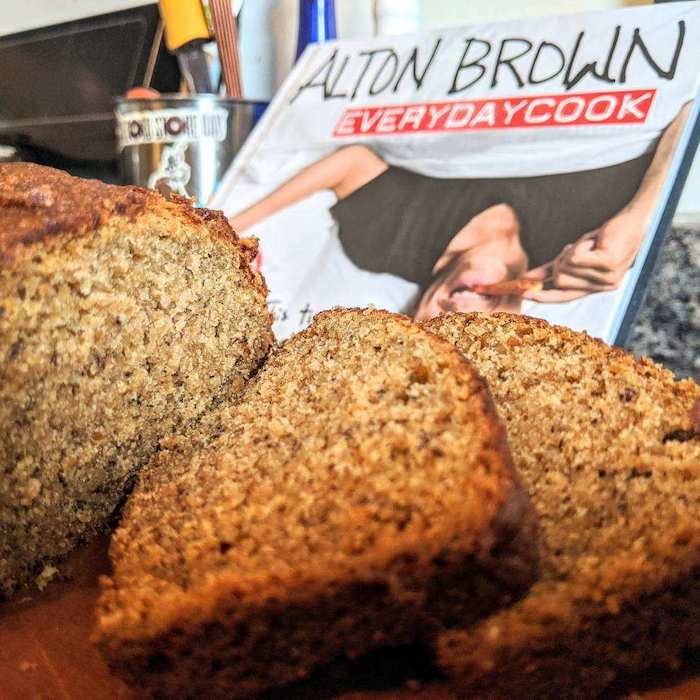 Follow Along As I Cook The EVERDAYCOOK Book by Alton Brown
Grab a copy of the EVERYDAYCOOK by Alton Brown and follow along as I cook the book and have access to the complete recipes.
More From Cook The EVERYDAY Cookbook
Read along as our Chef in residence, Dylan, cooks his way through Alton Browns EVERYDAY cookbook!
Pin Oatmeal Banana Bread to Pinterest