I came across a recipe for basic Easy Mac & Cheese and decided to try it. I'm always interested in finding easier ways to do things and I don't always need some fancy recipe. Sometimes, basic mac & cheese hits the spot when craving comfort food.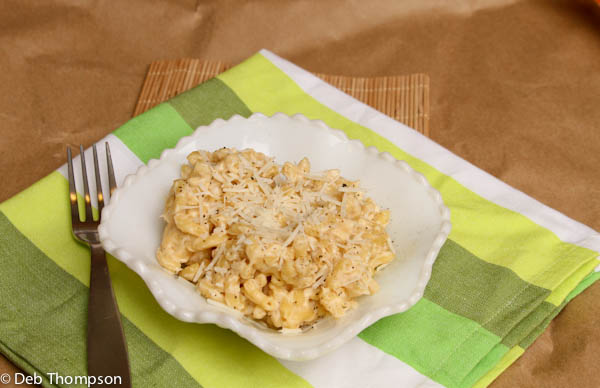 This is a one pan recipe. That's it. Easy to make and easy to clean up. PERFECT!
EASY MAC & CHEESE RECIPE
Ingredients
~1 cup milk; have additional milk available as noodles all have a different cooking time and you may need more.
~1 cup elbow noodles
~healthy dash of nutmeg
~salt
~1 cup grated cheese (I actually used Sargento Ultra Thin Colby Jack cheese)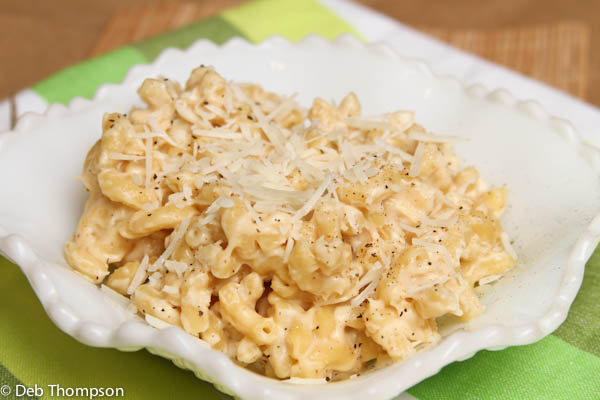 Directions
1. In medium pan, add milk, macaroni, nutmeg and a dash of salt.
2. Using medium heat, slowly bring milk to a simmer. Stir the macaroni constantly. DO NOT walk away from the stove to do something else. You need to keep mixing the milk and noodles to make sure the noodles don't stick together.
3. Once the milk is brought to a simmer, reduce your heat to low. Macaroni will slowly absorb the milk.
4. Cook until the milk is fully absorbed. Check noodles for tenderness. If it needs to cook a little longer add about a 1/8 cup of milk and cook until fully absorbed. You may need to do this a couple times until the noodles are completely done.
5. When noodles are done and milk is completely evaporated add 1 cup of shredded cheese. You can use any variety of cheese you'd like. The more flavorful the better.
6. Turn off heat, place lid on top and let sit for 5 minutes.
7. After 5 minutes, take a taste, add salt & pepper.
NOTE: It's been a few years since I've made this recipe. I'm at a point in my life where I really try to limit carbs so mac and cheese is no longer a common occurrence in my world. However, when I wrote this recipe I remember this mac and cheese being really good.
You can add bread crumbs to the top and broil in the oven for a few minutes if you like a crispy top.
Also consider adding in a protein or veg. Chicken, spinach, peas, tomatoes, etc, are all delicious go-to options.